— What Else is Happening in Pinball —
Expo Preview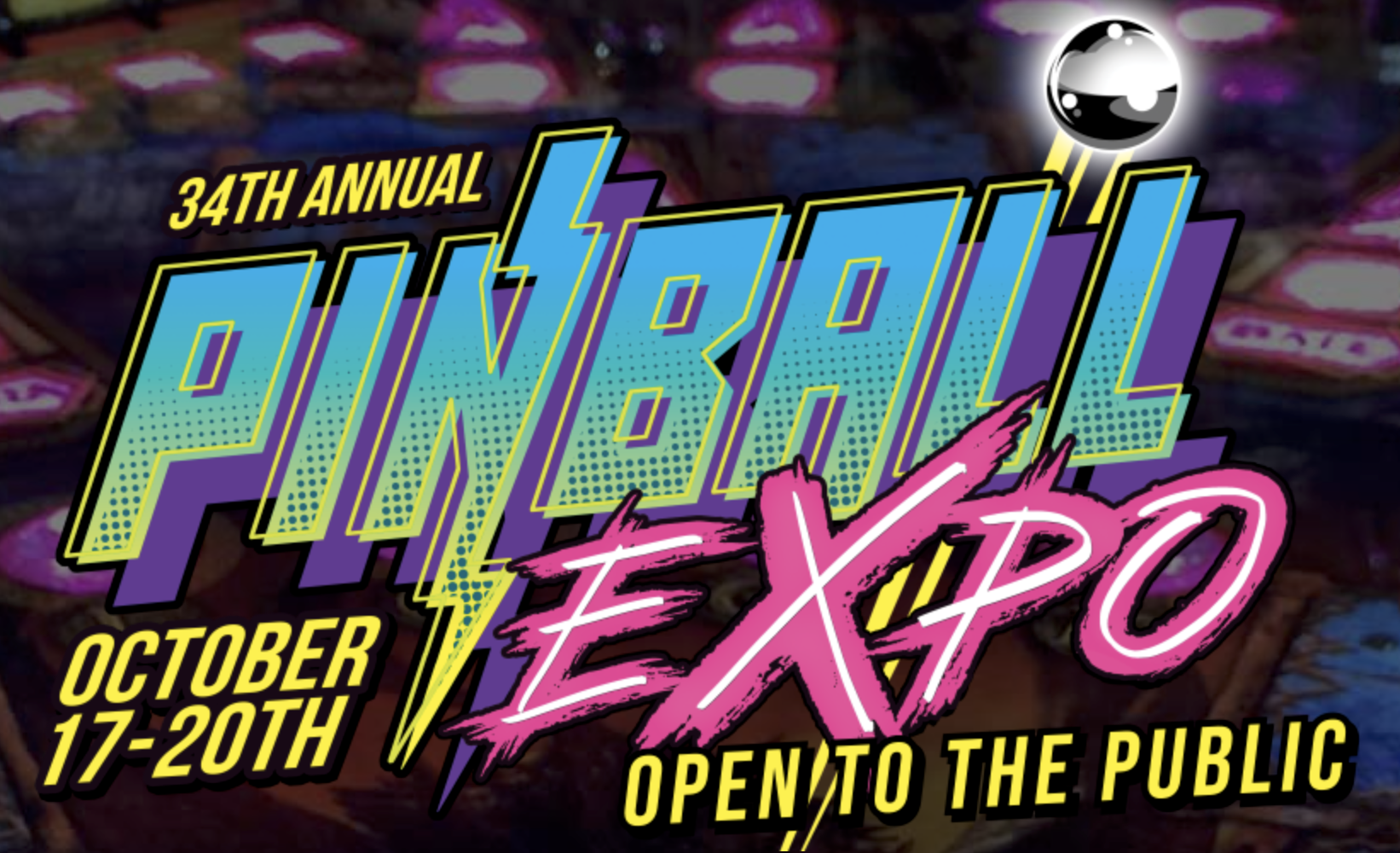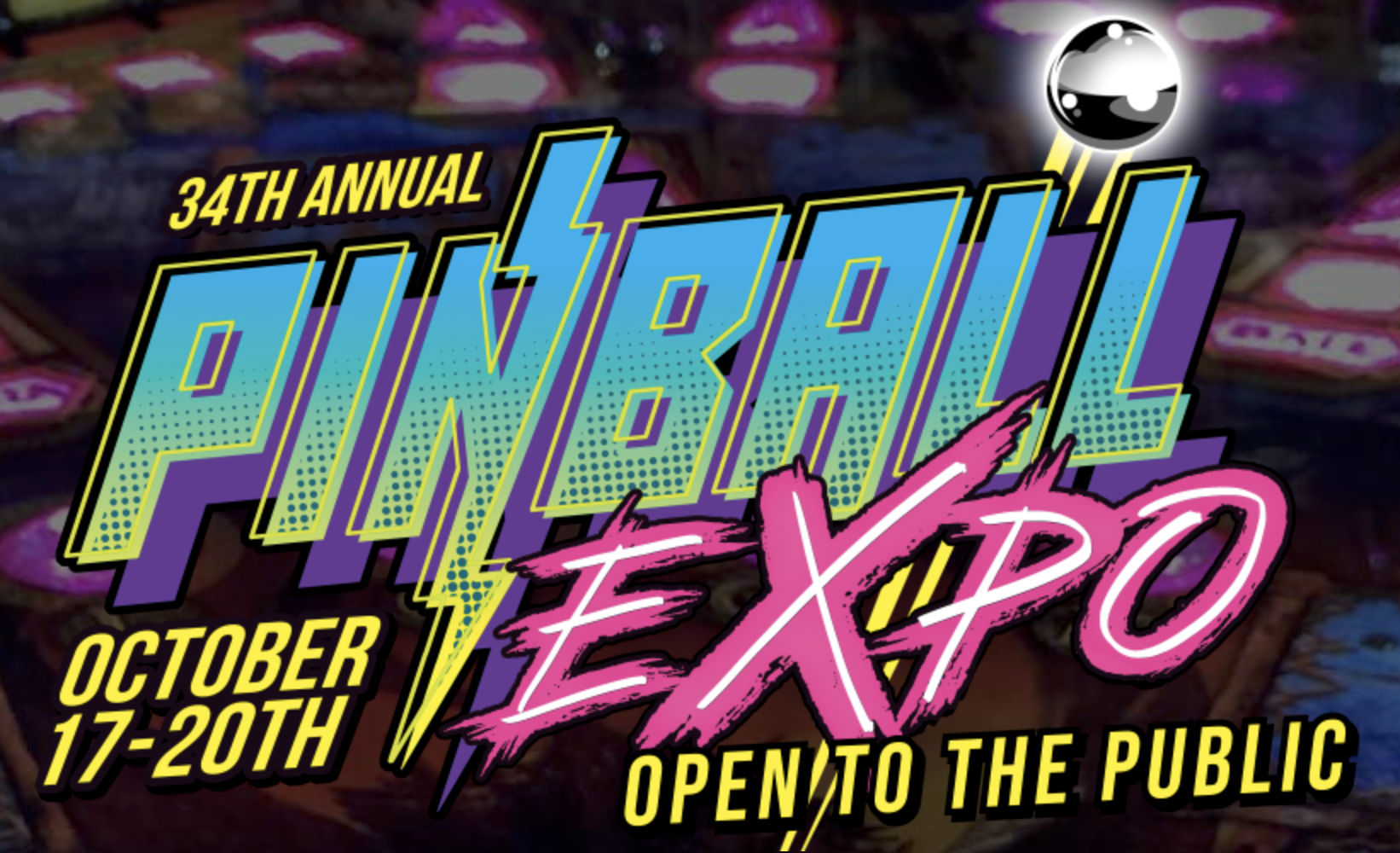 The countdown for Pinball Expo is down to single digits!! It will take place October 17th-20th in Wheeling, Illinois. Some of the highlights of the show include:
There are many interesting seminars lined up – a few notables include:
Thursday, October 18th, 8:30PM:
"Whats New at American Pinball"
Speakers: Joe Balcer, Jim Thorton, Josh Kugler, Jeff Busch, Ish Reneses & Barry Engler
Note: American Pinball's newest creation Oktoberfest is expected to be revealed at Expo!
---
Friday, October 19th, 5:30PM:
"Future Worlds with Deeproot Pinball"
Speakers: Barry Oursler, Dennis Nordman, John Popadiuk Jr., Jon Norris & Quinn Johnson | Moderator: Robert Mueller
---
Friday, October 19th, 8:30PM:
"An Evening with Jersey Jack Pinball"
Speakers: Jack Guarnieri & Staff
---
Saturday, October 20th, 3:00PM:
"Total Nuclear Annihilation"
Speaker: Scott Danesi
---
Saturday, October 20th, 4:00-8:00PM:
Various Speakers from Stern Pinball
Speakers: Keith Elwin, Steve Ritchie, George Gomez
---
This Week in Pinball will be joining Zach and Greg from Straight Down the Middle: a pinball show for a fun seminar Friday at 1:00 PM, see you there!!
Check out the full schedule here!
---
Queen Pinball Art
Prior to the fall of Heighway Pinball, there were many reports that Queen was to be Heighway's next title after Alien, and that Barry Oursler was the designer of Queen. Last month, artist Brian Allen of Flyland Designs posted the following picture on Instagram, along with sharing "This Queen illustration I created for an official Queen pinball machine was for something big that ALMOST happened, but ultimately fell apart."
This Week in Pinball reached out to Brian Allen to ask for more information regarding the Queen pinball machine, and he shared:
"Heighway Pinball hired me to create this illustration as a pitch to Queen. It was my understanding that they held the license already, though I don't know that for a fact. Unfortunately, the representatvies at Queen did not want to go with the illustrative style I attached, and instead wanted a realistic/reto style inspired by the music video "Radio Gaga." That wasn't my specialty, so it never moved forward. Besides, that was around the time I started working on the Alien Pinball Backglass, so our attention focused on that."
The Queen license is rumored to be now in the hands of Pinball Brothers, though they have been very quiet since Heighway was liquidated.
Big thanks to TWIP reader and listener Chris for the tip on this one!
---
Dead Flip Pinball Machine
Jack Danger of Dead Flip has been working on building a prototype pinball machine and is getting farther and farther along. Check out these recent pics!! And follow along with the build on the Dead Flip Twitch channel!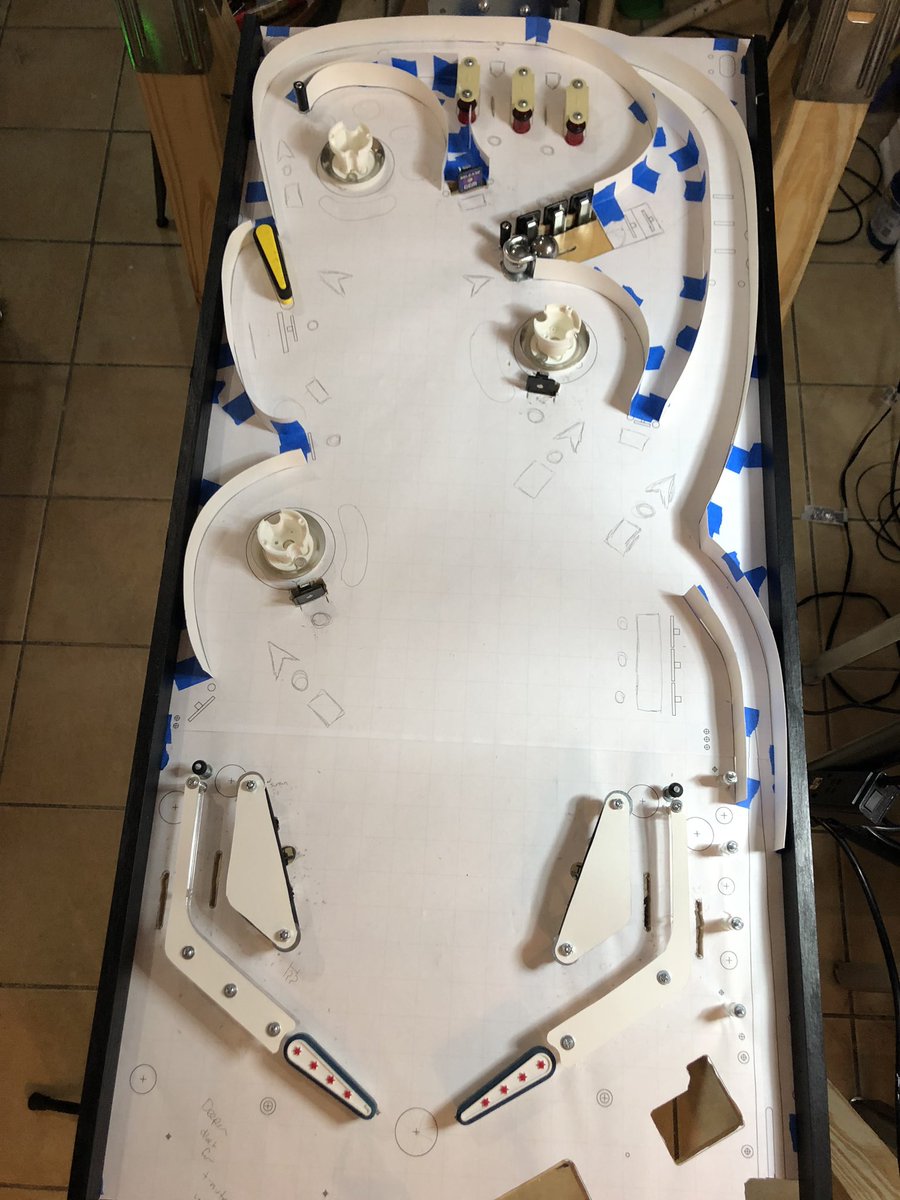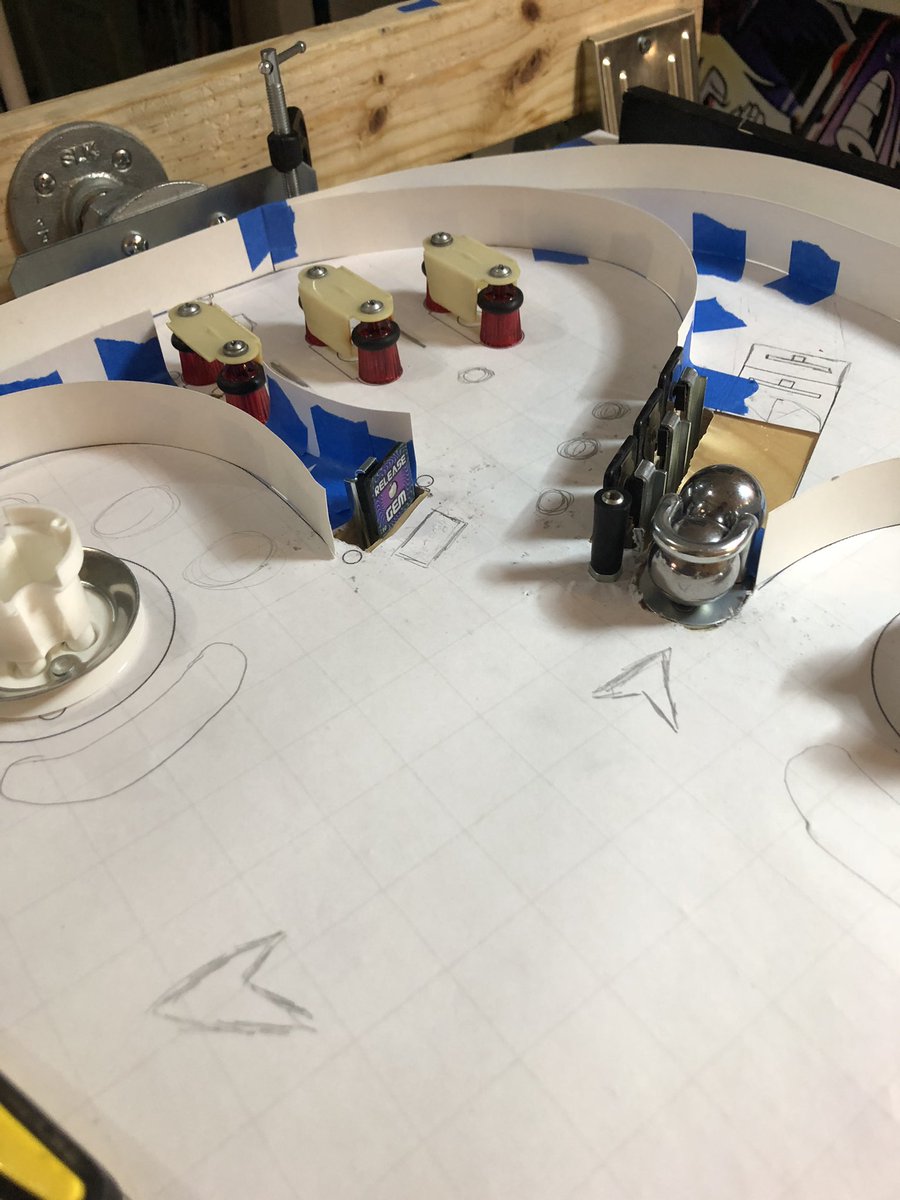 ---
Stern of the Union
The October Stern of the Union was released last week. It contained minor updates regarding code and accessories, which you can see below:
Status of Code:
We are continuously working to update and improve software for our machines. There are always code updates and bug fixes in various stages of development; we will release them upon update completion. Here are some of the latest updates and the status of things in the works. As always, if you do encounter any bugs please feel free to provide information to bug.report@sternpinball.com:
Accessories:
The Star Wars topper is still waiting on final approval before production can begin. We'll make a formal announcement once it's available. Iron Maiden and Deadpool accessories are all approved and we're aiming to have these available for purchase during the holiday season. In the meantime, check out the following items currently available for purchase on the Stern Store:
Read the full Stern of the Union here.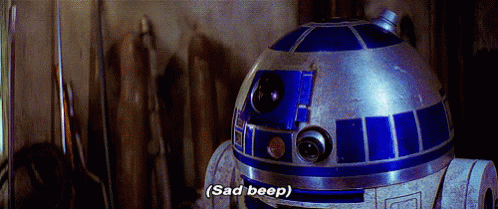 ---
Texas Pinball Festival Pre Registration is Open
March is right around the corner!
---

— Cool and Crazy Stuff —
Incredible Save by Martin of Head2Head Podcast
Then a quick drain but hey, the save was still EPIC.
---
Zespri Kiwifruits Creates World's Largest Game of Human Pinball
---

— End of Post Bonus —
Get alerts for new posts from This Week in Pinball – follow us on Facebook, Twitter, or sign up by email: