Cosmic Carnival Tutorial | Interviews with Mike Vinikour and Waison Cheng | SDTM 2019 Review | Pinball Profile Bowen Kerins | Rudy FaceApp | TNA Romance | Crazy Wonka Topper

— What Else is Happening in Pinball —
Pinball Undesirables: Cosmic Carnival Tutorial and Gameplay
Our friends at Pinball Undesirables streamed a tutorial and gameplay video of SunCoast Pinball's Cosmic Carnival! Check it out:
---
904PinballZine Interviews with Waison Cheng and Mike Vinikour
Check it out!
---
SDTM: 2019 Mid-Year Review
---
Pinball Profile: Bowen Kerins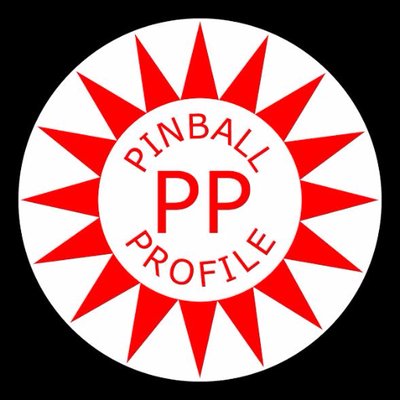 Bowen Kerins joined Jeff Teolis on Pinball Profile last week, discussing a wide range of topics including Pinburgh, Pinburgh fantasy and gambling in pinball, the IFPA, questionable artwork, Alice Cooper's Nightmare Castle (did you know that Bug picked out the songs?), and more. Check it out!
---

— To Those Who Make the Hobby Better —
Congrats to the Head2Head Pinball Podcast on their 100th episode!! Ryan C. returned to join Martin and Joe for this episode. The last part of the podcast contained highlights from last year with Ryan and Martin. Was there a more packed single year of podcasting ever done in pinball? In 2018 they interviewed:
Scott Danesi | Karl DeAngelo | Ed VanderVeen | Eric Meunier | Jonathan Joosten | Charlie Emery | Jeff Teolis | Zach Sharpe | Chris Franchi | Mrs Pin | Danielle Peck | Colin MacAlpine | David van Es | Keith Johnson | Mick / Dion (Pinball Party Bus) | Krystle Gemnich | Jeremy Packer (Zombie Yeti) | Michael Bowyer (AMD – Oz Stern distributor) | Keith Elwin | Jerry Thompson | Josh Sharpe | Josh Kugler | Gabriel D'Annunzio (Gabe – Pintastic) | Joe Kaminkow | Ben Heck | Dennis Nordman | Tanio Klyce | George Gomez | Wayne Gillard (Mr Pinball – Oz distributor for anything not stern) | Dennis Kriesel | Scott (Pinstadium) | Roger Sharpe | Jean-Paul de Win | Steve Gouveia (Monkey mod) | Raymond Davidson | Dave Peck (Rotordave) | Chris Granner | Jack Guarnieri | Dr John Cosson | Lyman Sheats
That is INSANE. And a big shoutout to Martin for keeping the show going strong in 2019!!

— Cool and Crazy Stuff —
FaceApp. Rudy.
God bless the internet.
---
Perfect TNA Spooky Romance
Congrats to the couple!!
---
Mrs. Pin's Crazy Wonka Topper
Amazing!! And check out this article about the topper!
---

— End of Post Bonus —
---
Disclaimer: Any articles, interviews, or mentions of pinball manufacturers or pinball products is NOT an endorsement.