Trudeau | Michael Gottlieb Interview | Youth in Competitive Pinball | Update from Dutch Pinball | Code Updates | Pinball Themed AirBNB | Aziz Homebrew

— What Else is Happening in Pinball —
---
John Trudeau Pleads Guilty to Additional Charges
In the last two weeks, former pinball designer John Trudeau pleaded guilty to multiple charges. Pinball News has been regularly and extensively covering this story – if you would like to read more, we would recommend the following articles from Pinball News:
And this should be the last time you see any Trudeau stories on This Week in Pinball.
---
Interview with Michael Gottlieb
Our friend Naomi Shedd recently ran into Michael Gottlieb, son of Alvin Gottlieb and grandson of David Gottlieb – the founder of Gottlieb Pinball. Michael tells some incredible stories about the history of pinball and the history of Gottlieb machines – check it out!
---
Youth in Competitive Pinball


The IFPA recently shared an article highlighting some of the success of young people in competitive pinball. Some accomplishments include:
Colin Urban (16 years old) winning 2019 INDISC
Johannes Ostermeier (16 years old) ranked 5th in the world
Aleksander Kaczmarczyk (16 years old) ranked 43rd in the world
Escher Lefkoff winning the 2017 PAPA World Championship when he was 14 years old
And recently 16-year-old Danielle Peck has taken over as the #1 female player in the world! Congrats to Danielle and all the young competitors!
---
Update from Dutch Pinball
Dutch Pinball sent out an update last week regarding their legal battle with contract manufacturer ARA.
We found out that lawsuits take a lot of time in the Netherlands. The story with ARA goes on and on and is still not finished. Here is a recap of what happened:

We (Barry, Jaap and our attorney) were invited to a court hearing on December 5th and we and ARA could both tell our side of the situation. This week, we received a temporary verdict. It says that the court advises ARA and us to sit down and discuss to see if we can come to an agreement.

The Dutch words are (quoted from the courts letter):

"…tot een gezamenlijke afwikkeling van hun samenwerking te komen. De rechtbank wil partijen daartoe nadrukkelijk oproepen en in de gelegenheid stellen voordat een eindbeslissing wordt gewezen."

(Maybe Google translate can help you to understand what the Dutch court is saying)

Our next steps will be to investigate if we can come to a settlement. We hope you will understand that we can't give any more details. As soon as we have a final verdict or a solution we will let you know.

We never realized that we would end up in a courtroom when we started to design the most beautiful pinball machine and we are sorry that we dragged you into this situation. We are very, very grateful for your continuous support!

If we have news that we can share we will let you know.

Regards, Barry and Jaap

PS Jaap's cancer is gone! The radiation- and chemotherapy were successful and Jaap is now working on his recovery.
It is great to hear that Jaap is on the road to recovery!
The section above in Dutch translates to: "…to achieve a joint settlement of their cooperation. The court wishes to expressly request the parties to do so and provide the opportunity before a final decision is made."
It is still difficult to see how this succeeds, but hopefully Dutch Pinball and ARA can come to an agreement.
---
Code Updates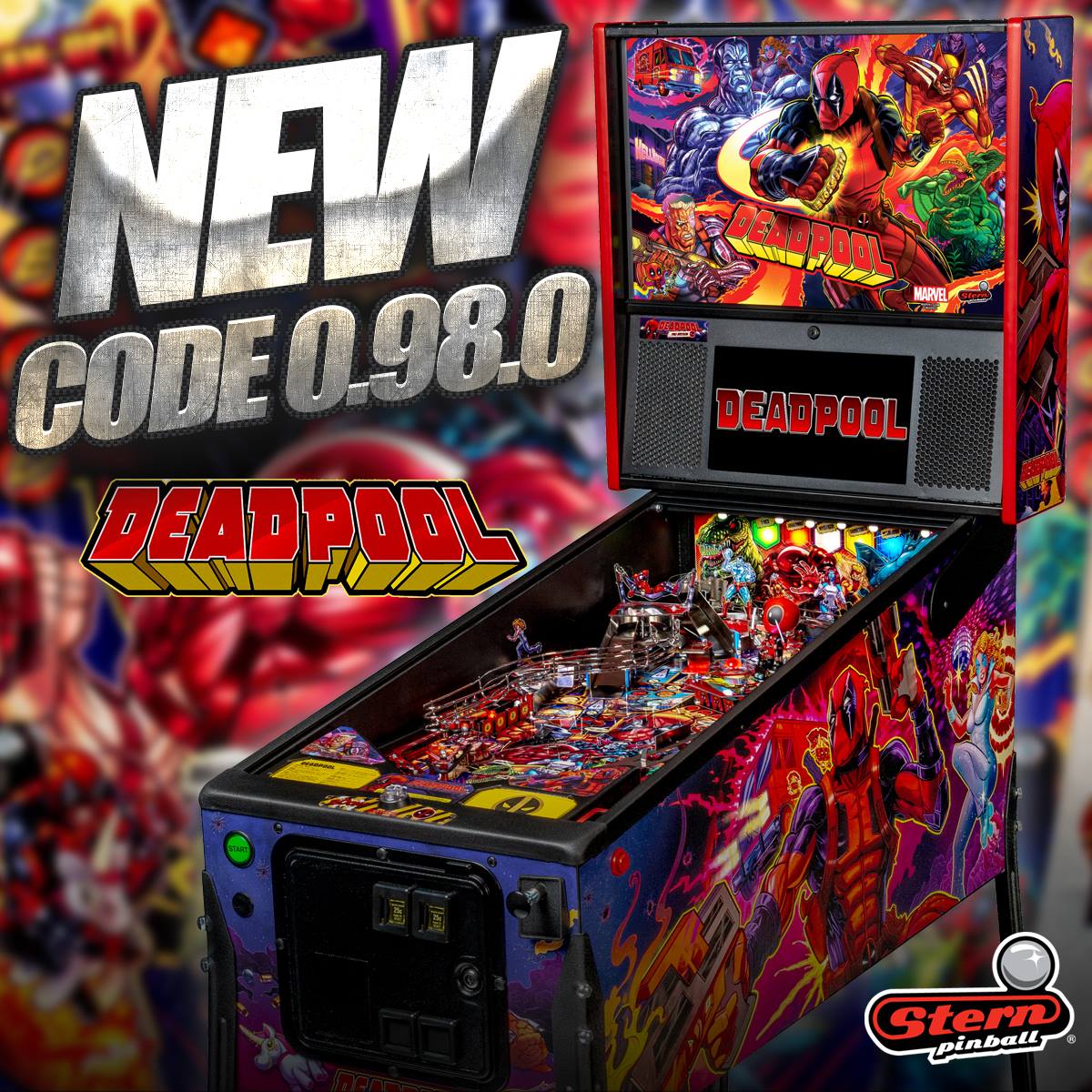 We had several code updates last week! Check out the details:
Keep the code coming!
---
Slap Save Pinball Podcast 2019 Year in Review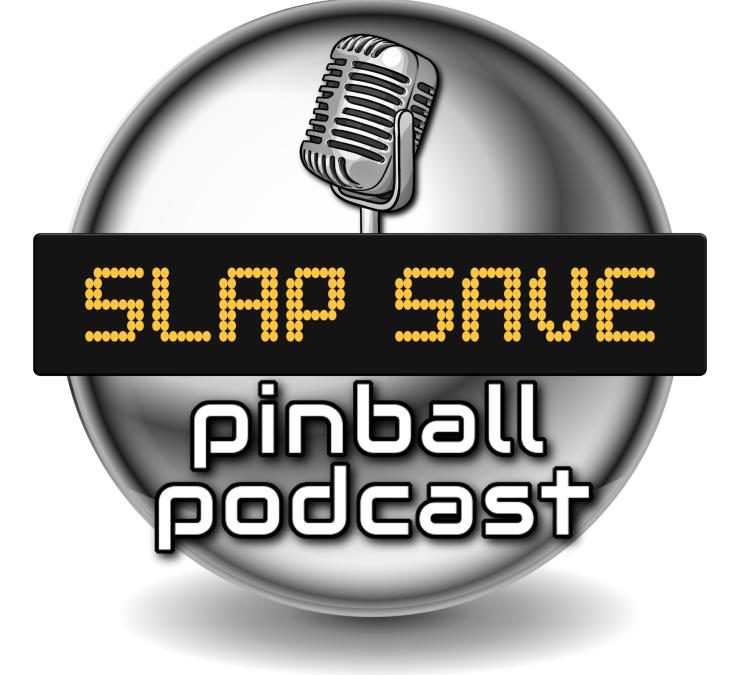 Our friends at the Slap Save Pinball Podcast had a unique and entertaining podcast last week – they jumped in their DeLorean and traveled to the end of 2019 to do a year end review on Episode 60 (or Episode 8, depending on how you look at it). Keep in mind these are a JOKE and not true, time travel in a DeLorean is not currently possible. Some entertaining highlights include:
Leaked images of Willy Wonka have been released, Pinside is blowing up with people complaining there is way too much brown in a pinball machine based on chocolate
deeproot is rebuilding the east wing of their facility after the fire that was caused by play testing the rumored flaming tire tracks from Back to the Future, Robert Mueller has declared quad assembly will allow it to be back up and running in just one week
Pin Stadium releases Valhalla, which includes everything ever made and then some
Spooky Pinball reveals a machine based on The Ring
Check out the full episode here!
---
Cosmic Cart Racing
Multimorphic shared a pic of more Cosmic Cart Racing playfields assembled and ready to ship – check out the Facebook post here! By the way, if you haven't seen how the ball lock works on the magnetic ramp on this machine – check out this video – so cool!
---
Pinball Profile Covers the North American Championship Series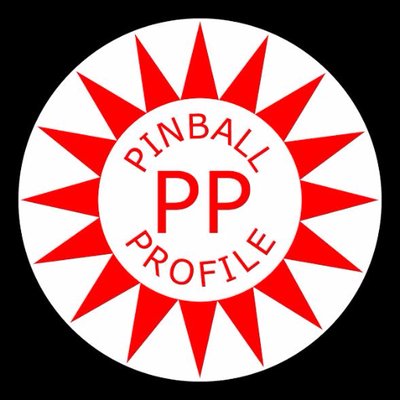 Our friend Jeff Teolis released an episode of Pinball Profile last week where he talked to many competitors about the North American Championship Series and the Stern Pro Circuit – check it out!
---
Straight Down the Middle: Fathom Review
Our friends Zach and Greg from Straight Down The Middle: a pinball show released an episode last week that reviewed Fathom – check it out!
---

— Cool and Crazy Stuff —
Pinball Themed AirBNB
An AirBNB in Switzerland is offering a "Top Pinball Playing + Fine Swiss Dining" five hour experience – their description includes:
What we'll do:
1. A taxi will meet you – at the train stations Muri AG, Rotkreuz, Affoltern am Albis, Wohlen, Zug or – at an accommodation within 20 kilometers of Beinwil (Freiamt), Switzerland

2. Welcome aperitif with snacks
3. Discover pinballs – Introduction to the world of pinballs (about 30 minutes) – Explanation of the rules of the available pinballs (about 20 minutes) – Free play of all pinballs
4. Discover organic culinary art – Completely freshly prepared 4-course organic gourmet dinner at the round table – Special requests like vegetarian, vegan, gluten free, etc. possible – The hosts also participate in the dinner
5. Relax – Free play of all pinballs or – Discussion with Grappa about "God and the world"
6. Return by taxi to the starting point
Sounds pretty awesome – check out the details here!
---
Aziz Homebrew Pinball
This is one of the trippiest and most creative home-brew pinball projects you'll see – check it out!
---
Global Warfare Prototype Pinball
A Pinside thread was started last week discussing how to price a Global Warfare Prototype Pinball machine, of which only 10 were made – check out the machine and pics here!
Don't know much about the machine? Check out the Internet Pinball Machine Database information on it here!
---
TWIP Top Referrer to sternpinball.com
According to Similar Web, This Week in Pinball is now the top referrer to Stern Pinball's website! #humblebrag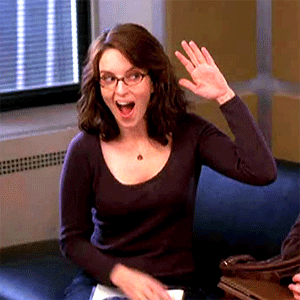 ---

— End of Post Bonus —
---
Disclaimer: Any articles, interviews, or mentions of pinball manufacturers or pinball products is NOT an endorsement.