Cosmic Carnival Limited to 100 Units | The Giant Beastcast | Ghost in the Shell | Celts Nearing Launch | Crazy Addams Family | Incredible Save at WIPT

— What Else is Happening in Pinball —
Cosmic Carnival Limited to 100 Units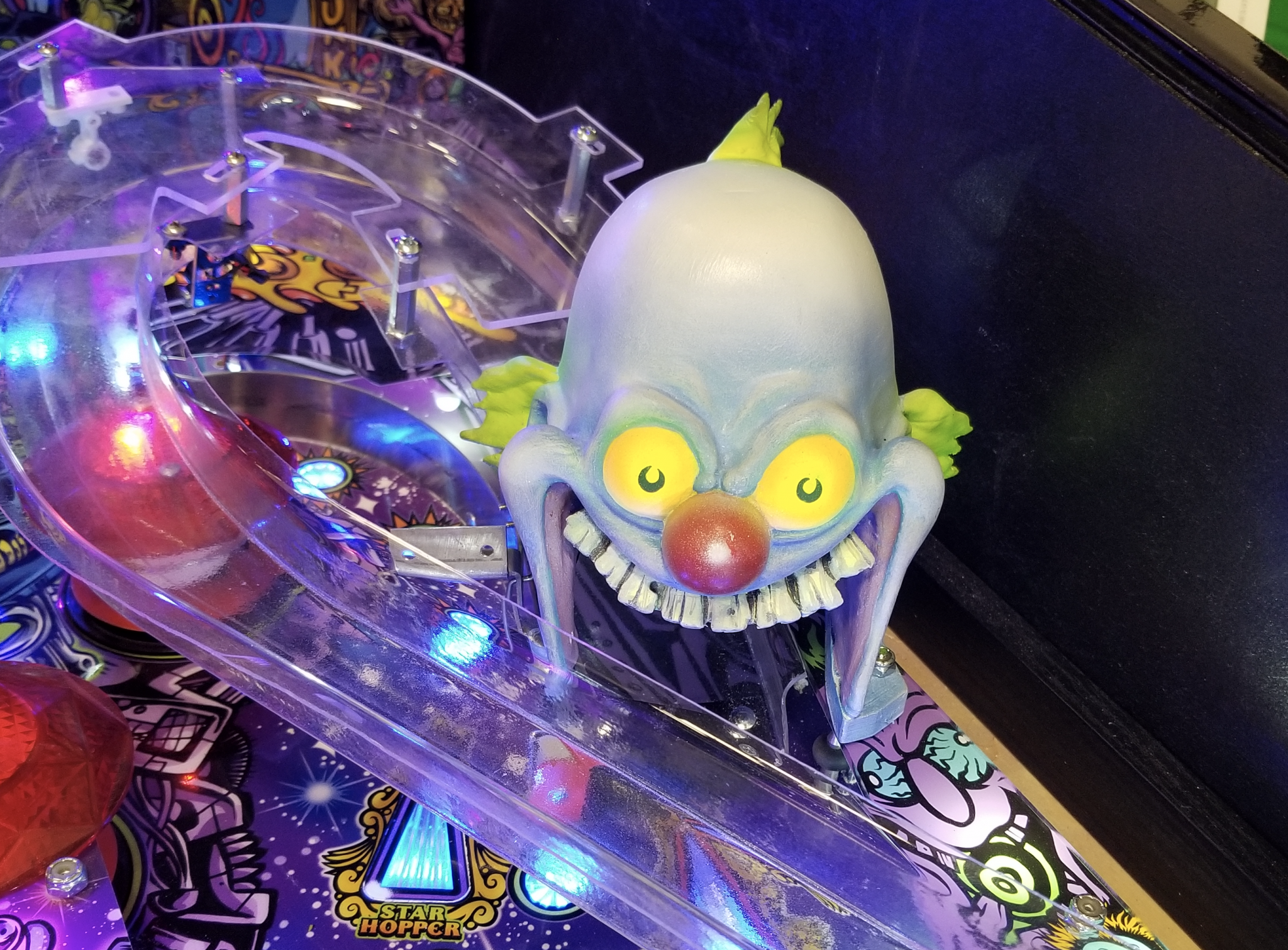 Suncoast Pinball gave a production update last week on this Pinside post:

Production update: Due to delays in playfield delivery we are a bit behind but still moving forward. Our team is working hard on sub-assembly to help ensure our line can move quickly once we receive our playfields. This week we would like to thank John at Elite Home Game Rooms in FL, Craig at Fun Billiards Game Room in TX and Mark with Doc Pinball in Indiana for their orders. Between all three, five machines are on the way to different parts of the country. Dealer machines are being shipped out weekly so please see your local dealer to pick up a new Cosmic Carnival.

Suncoast Pinball has decided to limit Cosmic Carnival to 100 pinball machines. We are going to fulfill all orders as we are working on machines #2 and #3. We have some very exciting developments we will be sharing in the next couple of months so please keep a lookout for more information.
---
The Giant Beastcast Talks Pinball
Jeff Bakalar, a CNET journalist, talked pinball recently on The Giant Beastcast, a podcast that gets hundreds of thousands of listeners each week!
Jeff talks about Jersey Jack's new Willy Wonka game and about his love for pinball and potentially featuring pinball on CNET. Check out the full podcast here! The pinball portion starts just under 36 minutes in, and continues for a little under 10 minutes – great exposure for pinball!
---
Dead Flip: Ghost in the Shell Stream
Jack Danger recently streamed the Ghost in the Shell home-brew machine from Pinball Mayhem! You can check out the build of this machine and other videos of Pinball Mayhem by clicking here. Check out the stream below!
---
Haggis Pinball's Celts Nearing Launch
---
UK Pinfest Crazy Addams Family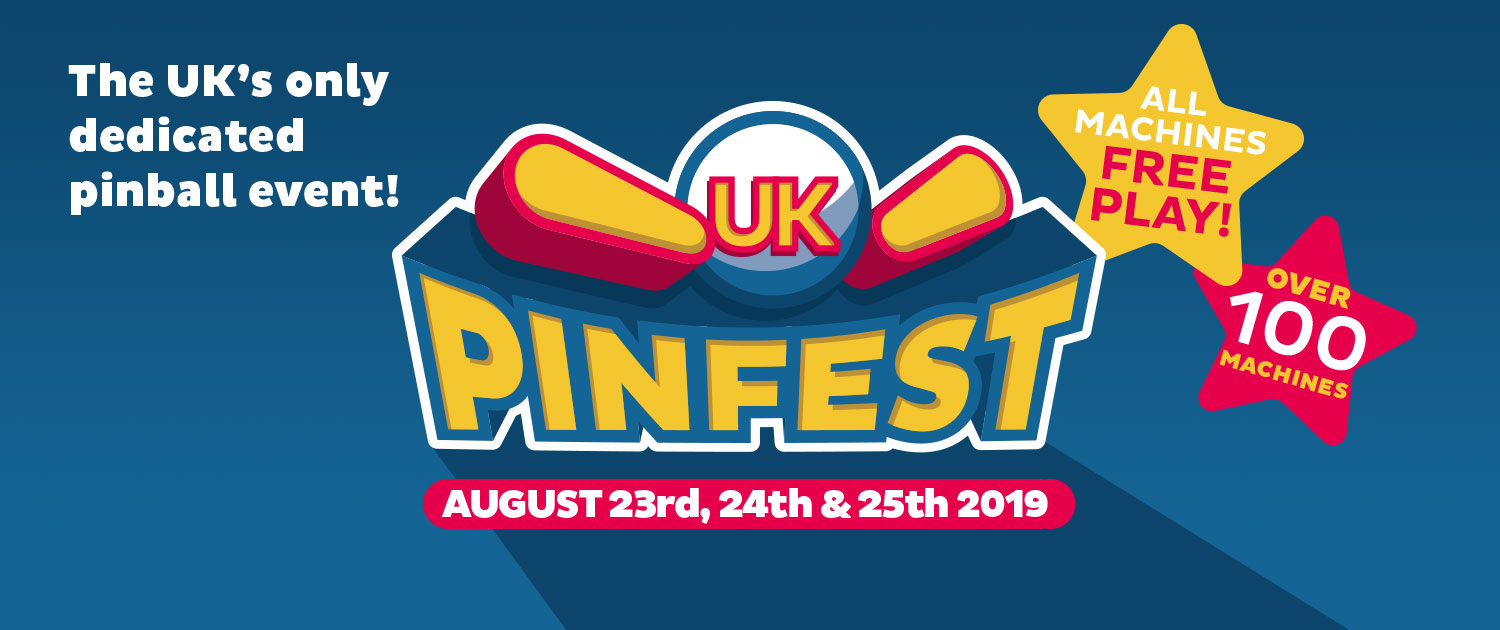 UK Pinfest takes place this coming weekend, and one of the featured attractions is a one of a kind Addams Family. You play on an electric chair, and there are buttons in the grips which are act as the flippers. It is also believed that the "shock" is hooked up like the shaker motor so players get a shock when that goes off – check it out!!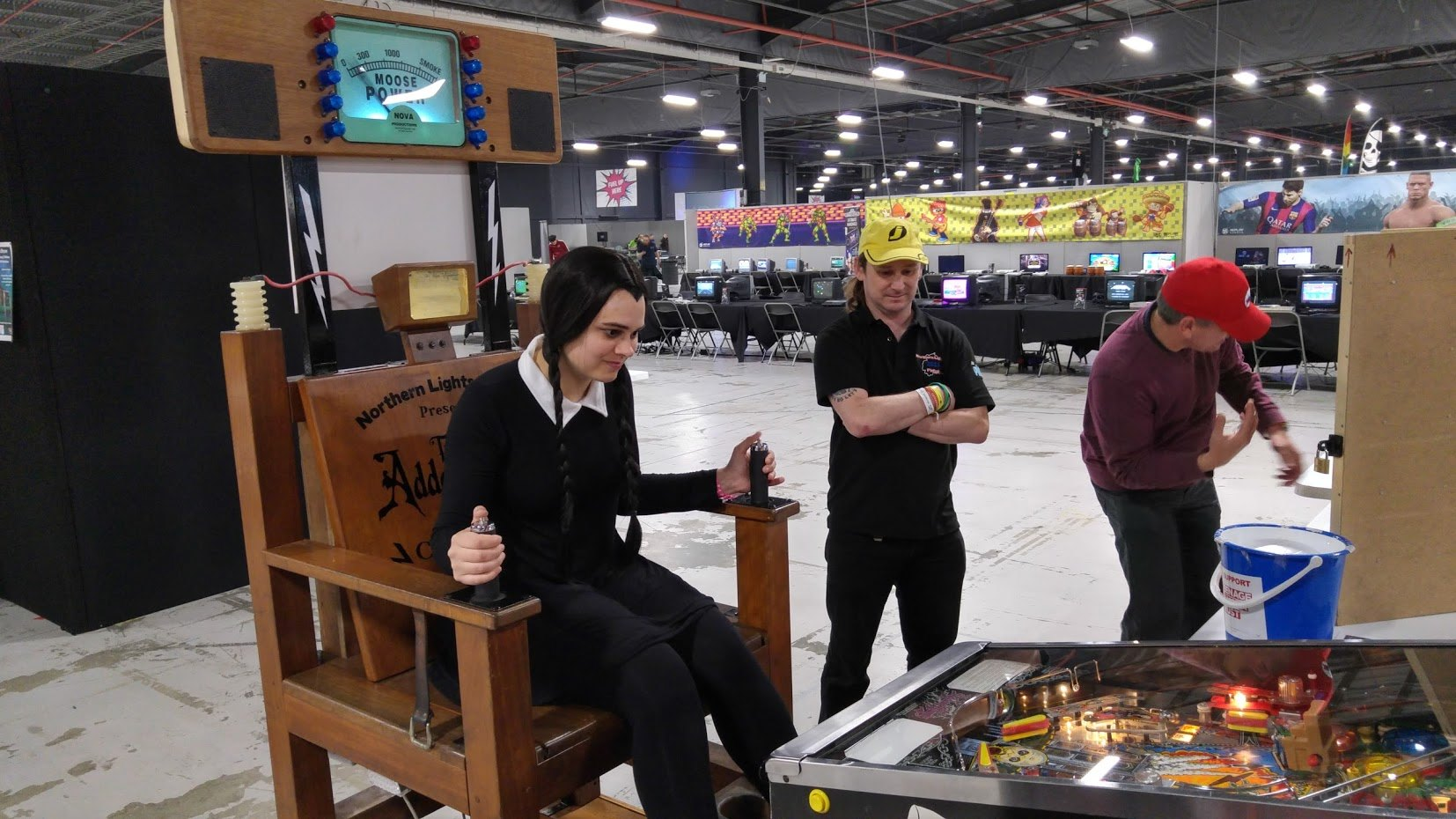 ---

— Cool and Crazy Stuff —
Incredible Save on Spanish Eyes
The save everyone is talking about – check out Rachel Karlic's save during the WIPT Finals!
---
Marco Specialties Shares Stern Article from 2010
---
Freezer Door Leads to Pinball Room at Pizza Joint
Pizza and pinball, the perfect combo.
---
How to Build a Pinball Machine
A great Facebook journey to follow if you're interested in building a pinball machine!
---

— End of Post Bonus —
Happy birthday Rudy Soup and Charlie Emery!
Congrats to Greg Poverelli on getting married!
---
Disclaimer: Any articles, interviews, or mentions of pinball manufacturers or pinball products is NOT an endorsement.