— What Else is Happening in Pinball —
Expo Preview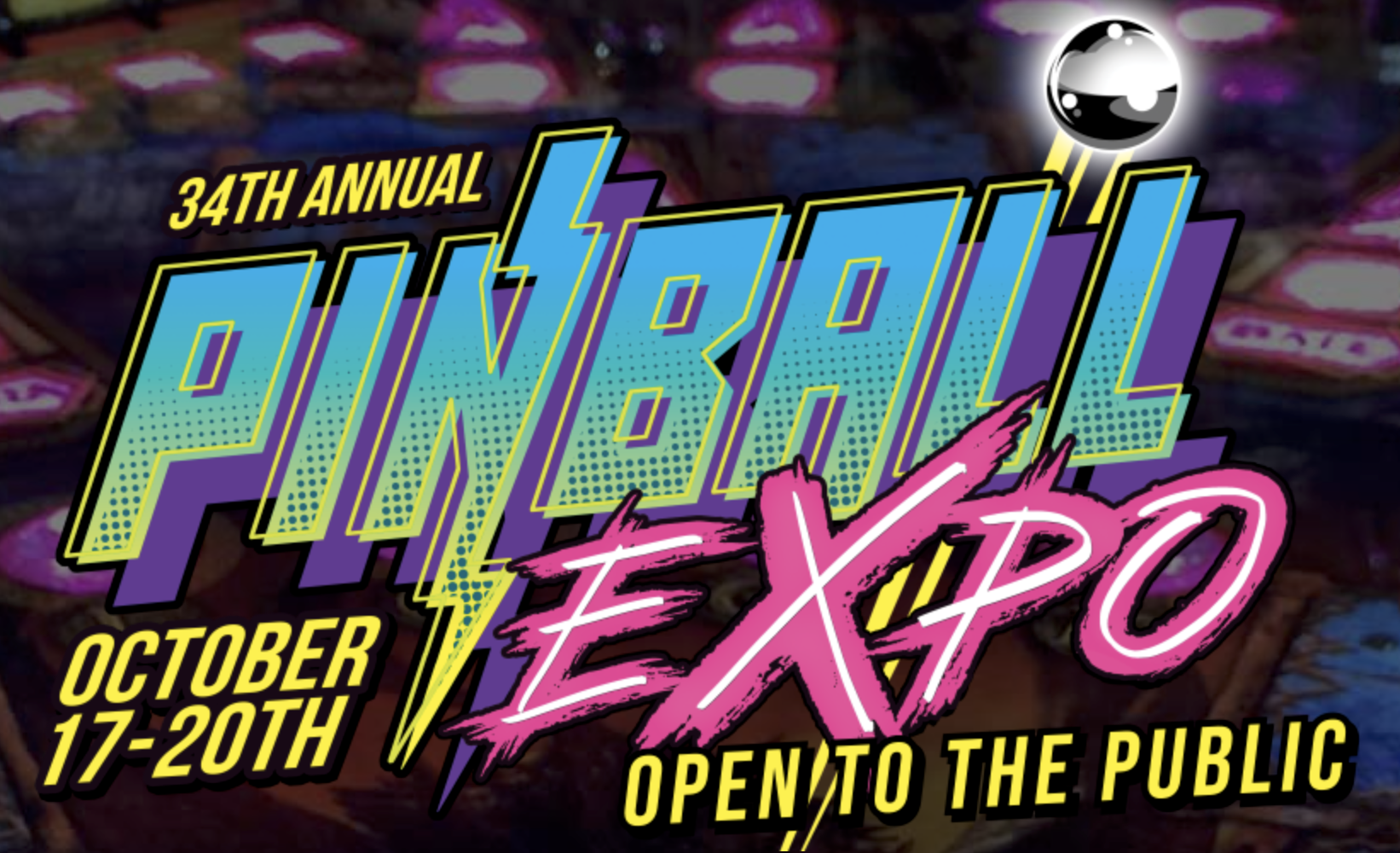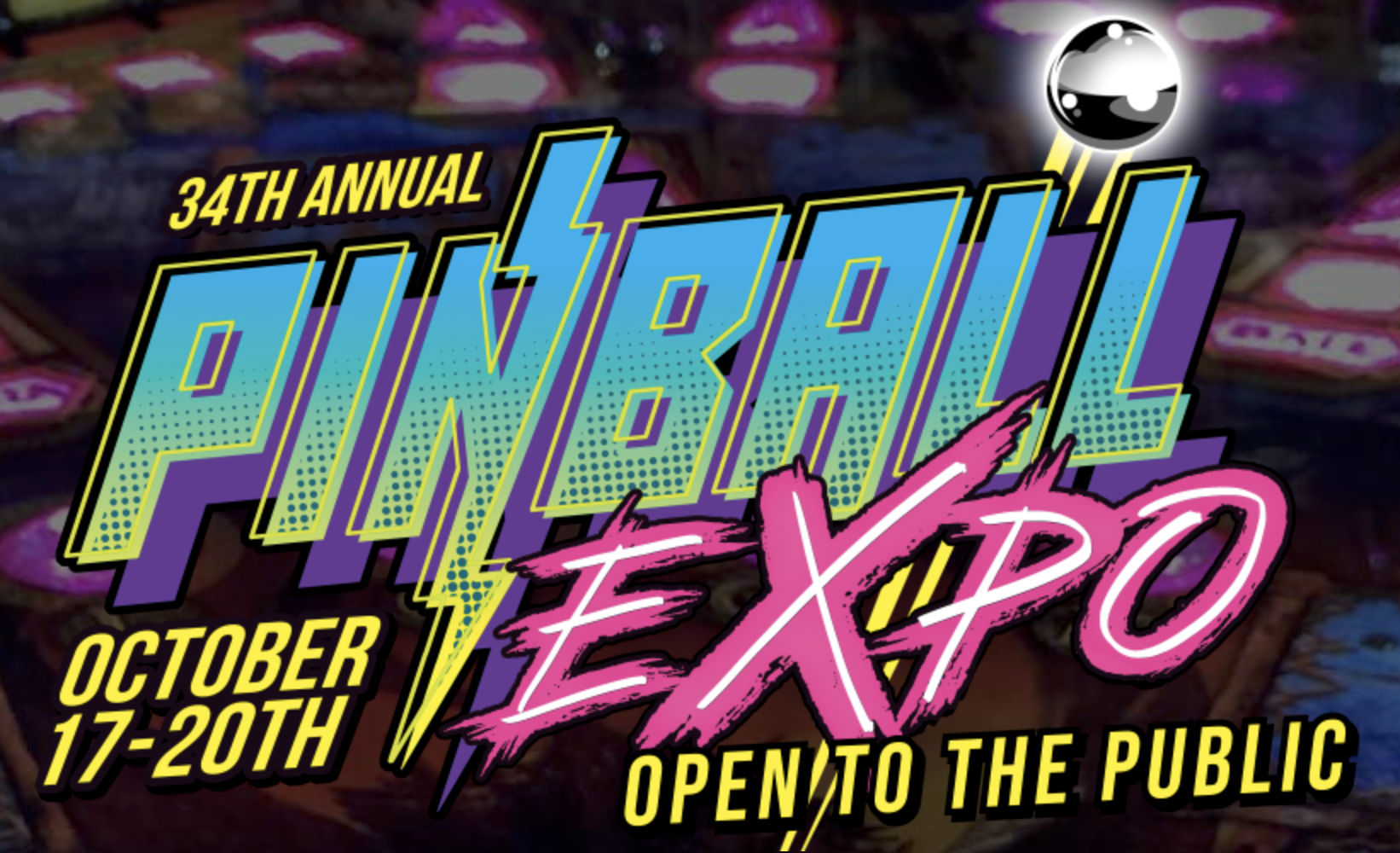 Pinball Expo week is here! It will take place October 17th-20th in Wheeling, Illinois. Some of the highlights of the show include:
A 24 hour Game Hall
Vendor Hall

Color DMD mentioned this week that they will be debuting game #80 at Expo! Could…it…be…Ghostbusters??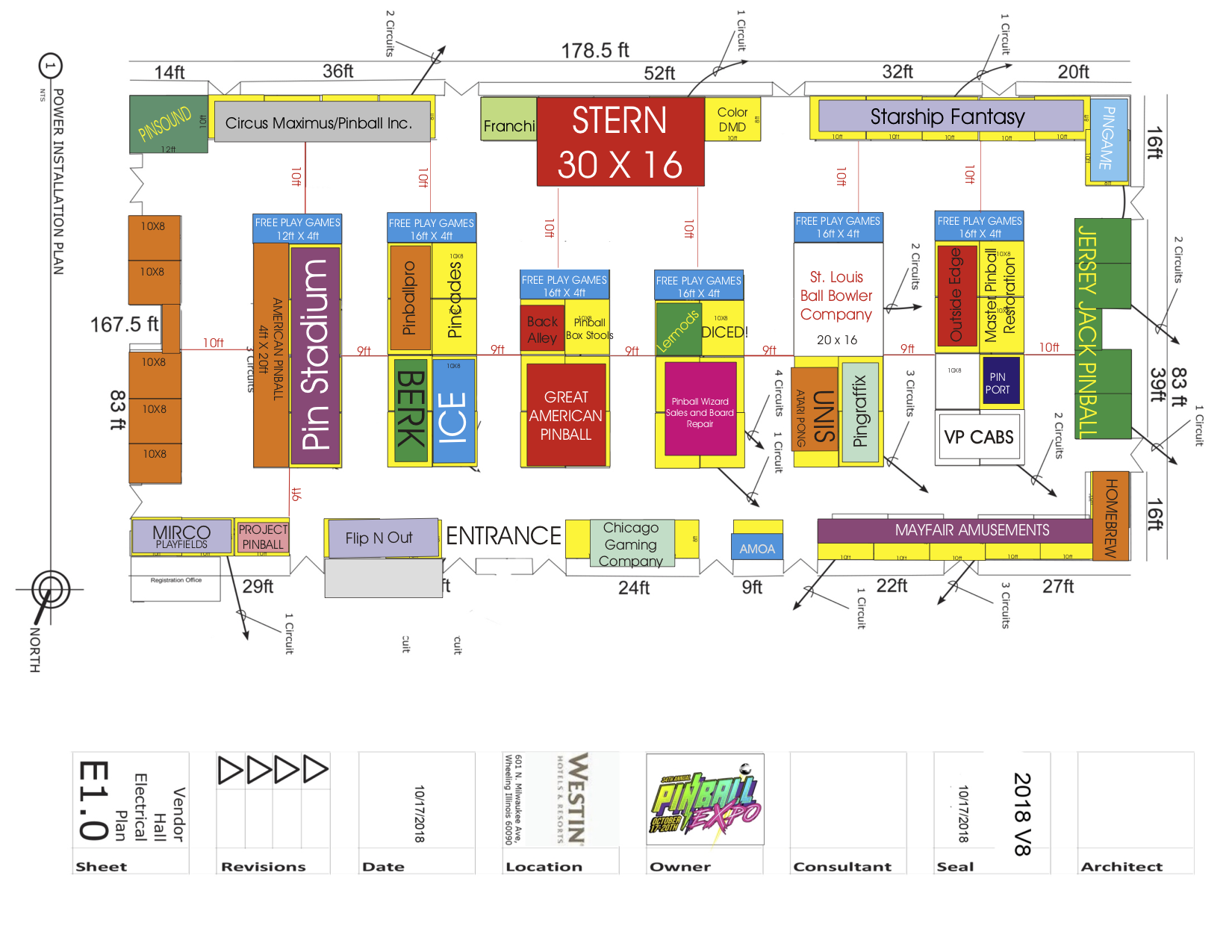 Pinball Expo's Pinball Flip-Out!

A Stern Circuit Event!
"Featuring a Main tournament with A and B divisions, as well as Classics (Herb style-qualifying). Everyone registered for the Main Tournament plays in the finals! This year we will be using the queuing and SMS system from Neverdrains.com. And, as always, the winner gets to take home A STERN PINBALL MACHINE used in the tournament!"

Autograph sessions
Pinball Life Expo Open House
SternORama
Seminars!
There are many interesting seminars lined up – a few notables include:
Thursday, October 18th, 3:00PM:
"The Untold Story of The Pinball Company"
Speakers: Nic and Brooke Parks
Note: They plan to announce their plans for opening the Chicago Pinball Hall of Fame!
---
Thursday, October 18th, 8:30PM:
"Whats New at American Pinball"
Speakers: Joe Balcer, Jim Thorton, Josh Kugler, Jeff Busch, Ish Reneses & Barry Engler
Note: American Pinball's newest creation Oktoberfest is expected to be revealed at Expo!
---
Friday, October 19th, 5:30PM:
"Future Worlds with Deeproot Pinball"
Speakers: Barry Oursler, Dennis Nordman, John Popadiuk Jr., Jon Norris & Quinn Johnson | Moderator: Robert Mueller
---
Friday, October 19th, 8:30PM:
"An Evening with Jersey Jack Pinball"
Speakers: Jack Guarnieri & Staff
---
Saturday, October 20th, 3:00PM:
"Total Nuclear Annihilation"
Speaker: Scott Danesi
---
Saturday, October 20th, 4:00-8:00PM:
Various Speakers from Stern Pinball
Speakers: Keith Elwin, Steve Ritchie, George Gomez
---
This Week in Pinball will be joining Zach and Greg from Straight Down the Middle: a pinball show for a fun seminar Friday at 1:00 PM, see you there!!
Check out the full schedule here!
---
Pirates of the Caribbean Updates
Eric Meunier shared an interesting note on Facebook on a minor issue that Jersey Jack had on the production of Pirates of the Caribbean:
"There was a bad batch of parts on the first couple games. Found out about it when the weld broke in shipping. I personally welded some in my shop to keep the line going until we got improved parts from our vendor. Bad parts caused the upper playfield to not sit properly on the pivot brackets, and cause an unacceptable between the right ramp and the upper playfield."
Sounds like things are flowing smoother now though, and JJP shared this pic on their Facebook page on Friday:
Six Ball Multiball Stack
Kevin from Buffalo Pinball got the 6 multiball stack going last week – check out the video here!
Hidden Mickey
The Buffalo guys also found a Hidden Mickey Mouse on the Disney's Pirates of the Caribbean machine! (Not sure what a Hidden Mickey is? Check it out here!)
---
Todd Tuckey First Book is Out
Todd Tuckey's first book, Pinball Adventures – Volume 1, is out now! Click here to buy from Amazon!
Todd Tuckey of TNT Amusements previously announced that he has signed a book deal for 10 books, which will tell tales of all different kinds of machines! Some of the details he mentioned previously include:
10 volumes coming
Each one will cover 30-40 machines
Each edition will be 200 pages, full color glossy on heavy stock
They will cover a variety of pinball manufacturers from the 50s through the latest machines
They will also include tips and things you should do to each machine of each era
Check out the Pinball Buzz website for more information on these books!!
---
Stern Visits Hogwarts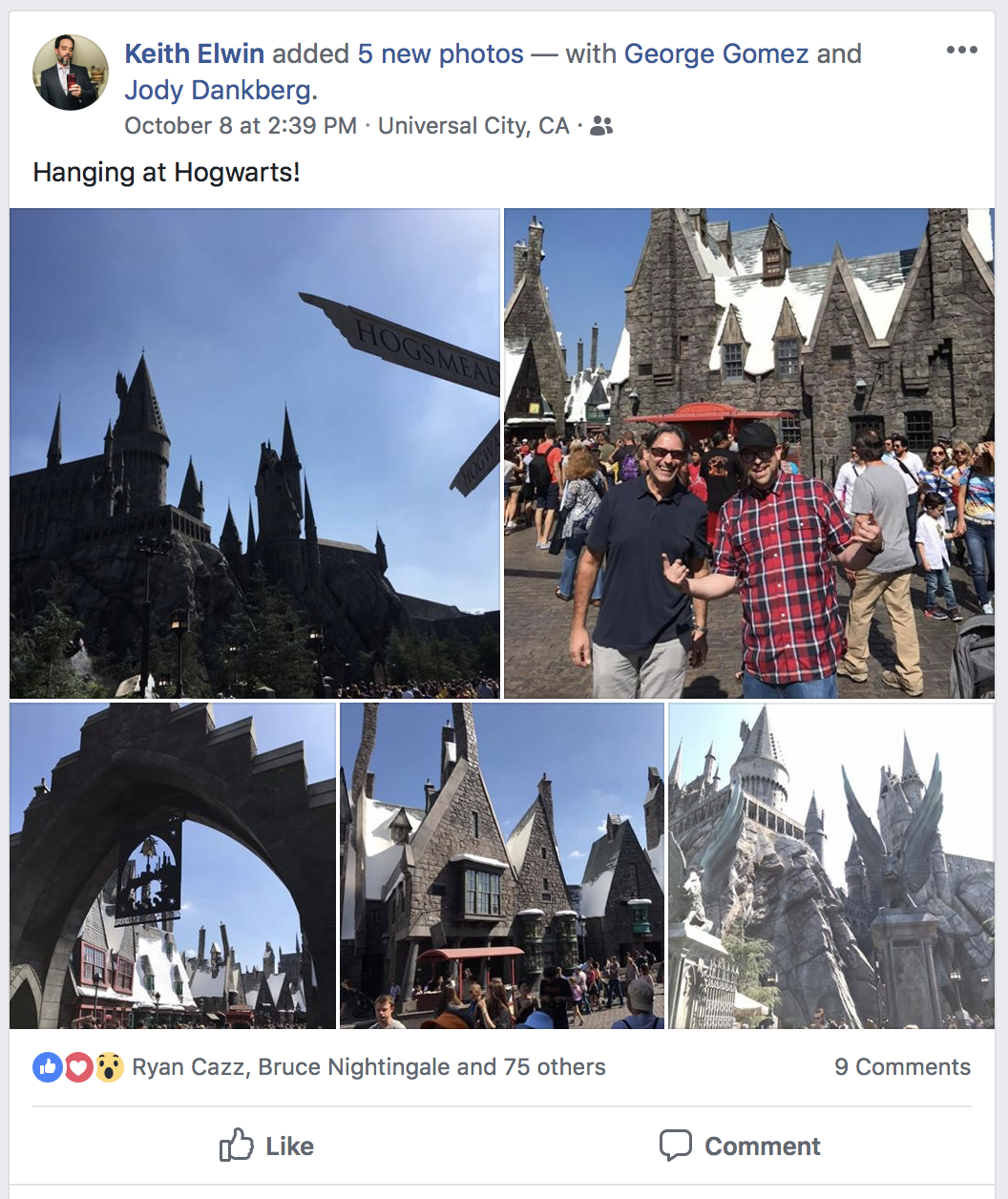 Jody Dankberg, Keith Elwin, and George Gomez visited Hogwarts. So does that mean that a Harry Potter machine is coming soon? Well, since they went to Hogwarts and shared it on social media, we'll share what we know about a Harry Potter Pinball machine.
Absolutely nothing.
Lets make this happen pinball industry!!
---
John Rhys-Davies Will be at Texas Pinball Festival
Freaking Gimli!!!
---
New Batman '66 Code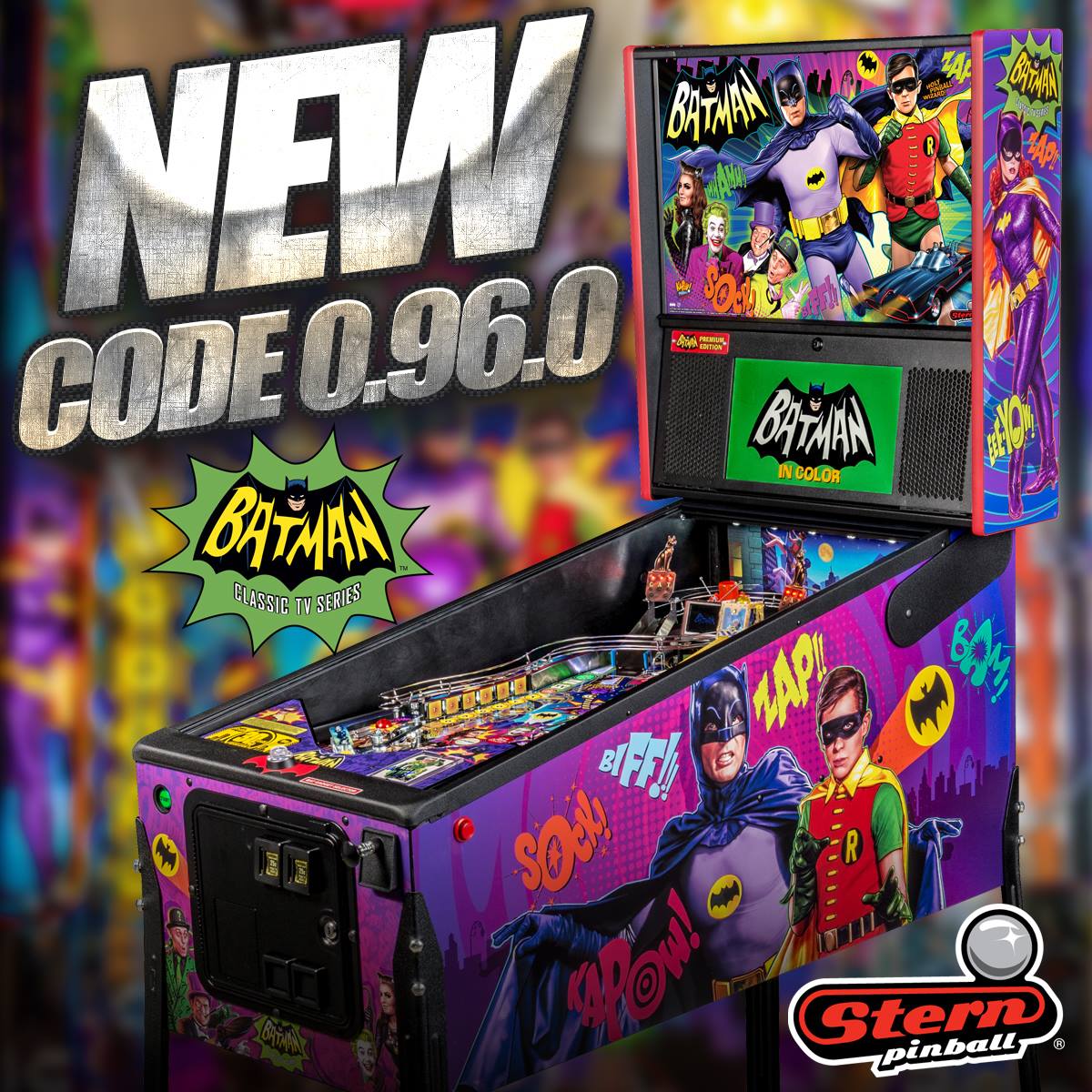 Batman '66 gets new code to version 0.96 which adds a new Gas Attack wizard mode – check out all the details here!
---

— Cool and Crazy Stuff —
Make a Cardboard Pinball Machine
---
The Arrrrrcade is Making a Metroid Pin
The Arrrrrcade on Twitch is making a Metroid Pinball machine – check out the most recent video here and follow along on their Twitch page!
---
Joke that is Now a Pinball Joke
So, I went to squish a spider the other day. My wife said "No! Don't kill it, just take it out." So I took it out, we played some pinball and had a few drinks. Turns out it wants to be a Web Developer.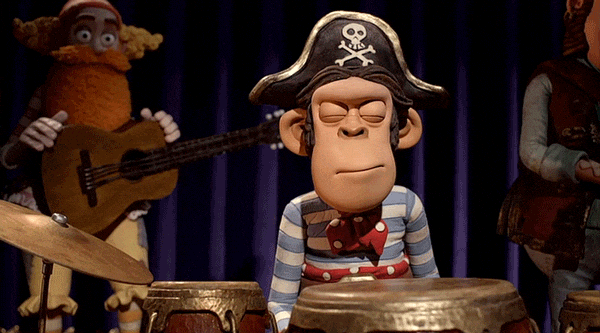 ---

— End of Post Bonus —
Happy Birthday to Jack Guarnieri, Dennis Kriesel, and Chuck Websta!!
Hey The Pinball Podcast, great to have you back!
Get alerts for new posts from This Week in Pinball – follow us on Facebook, Twitter, or sign up by email: