— This Week's Top 5 Stories —
1. The Rumor Mill
We had some very interesting rumors that came out last week. We don't always dive into rumors here on TWIP, but these got some legs and discussion on forums, so lets dive into them a bit.
Monster Bash Remake
There were rumors that Monster Bash Remake was to be revealed last week – the rumors started with this Instagram post:
"I just found out that Chicago Gaming Co.'s Monster Bash Remake serial #MB-P001 is here in Reno and will be opened this Friday for a private party. No, I don't know when they will be available for sale, or how much they will cost. Just thought I'd 100% confirm that they are coming."
This Week in Pinball spoke to Mike, who shared the post above. This event did take place and did include a Monster Bash Remake, it was featured at the private party. You're not going to see pictures from this event, however, or the full reveal. Invitees were required to sign a Non-Disclosure Agreement (NDA).
Spooky Pinball Stranger Things Pinball Rumor
On Kaneda's Pinball Podcast last week, he shared a rumor that Stranger Things has been secured by Spooky Pinball and would be built by Spooky Pinball:
"Speaking of rumors and Spooky – so maybe the reason why Chuck is saying he's not devastated completely about the loss of Godzilla, is I am hearing that the theme they secured, which is the theme they wanted, that I'm pretty – I hear they're going to make this game…I heard that Spooky Pinball is going to be making Stranger Things pinball. Stranger Things. So that is the rumor I'm hearing, that Spooky has secured the license to Stranger Things. I may be wrong, but that is what I'm hearing."
According to multiple TWIP sources, Spooky does not have this license, and it is not the license that Charlie and Bug have hinted at on the Spooky Pinball podcast.
Does another manufacturer have Stranger Things? Maybe.
ODDS
Chance that Spooky makes Strangers Things: 1%
Chance that another manufacturer makes Stranger Things at some point: Hmmm…hot title, new season being worked on, we'll go with 80%.
Jaws Pinball by Brian Eddy?
A Facebook post from Pinball Press caused a stir last week as well, as it seemed to indicate Brian Eddy is working on Jaws Pinball:
When asked for the source of this rumor in the Facebook comments section, Pinball Press responded with "Pure speculation from a reputable source". So what to make of this? Right now nothing. When the source of the rumor uses the words "pure speculation", that is a good indication of how much they believe it. Where there is smoke there is fire and there is only a tiny bit of smoke so far. There have been some rumblings/rumors in the past of possible licensing issues with Jaws and issues with including some of the main actors, but those are also just speculation. Stern is doing a great job keeping Brian Eddy's next machine under wraps…so you never know what may happen.
ODDS
Chance that Brian Eddy is working on Jaws: 14%
We will keep you updated as these rumors develop further – IF these rumors develop further. Stay tuned!
---
2. Eric Meunier Interview on Special When Lit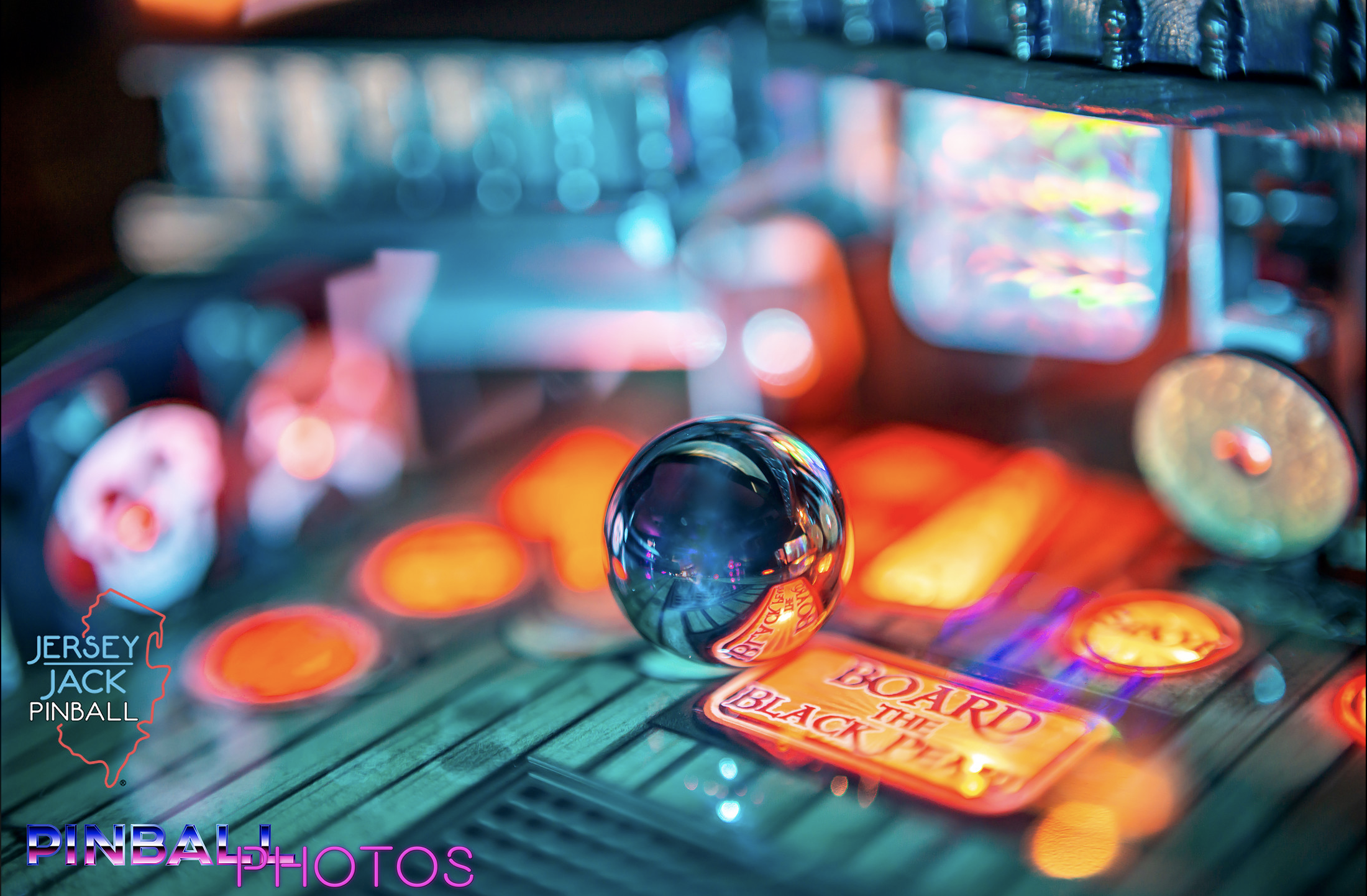 The Special When Lit Pinball Podcast (website, Facebook) interviewed Eric Meunier on their most recent podcast! He talks about Jersey Jack Pinball's newest creation, Pirates of the Caribbean. Below are just a few of the highlights from the interview:
On inspiration for Pirates:
I've got a Whitewater at home, and absolutely that was an inspiration for the way I designed the shooter lane. But there was one thing I wanted to change – one of the things I didn't like about Whitewater was the way you could short plunge forever until you got the skill shot onto the upper playfield. I wanted to make my skill shot so that you weren't there in a tournament setting forever with people plunging the skill shot…on Pirates, if you short plunge it, you don't get the skill shot you necessarily want which is the ship or the upper flipper. It is going to drop into the pop bumpers. Which is still an award, but it is not as good as the other two.
On the constellation board on Pirates:
Designing the game, trying to come up with something to put on the back panel to make it more interesting, more entertaining – we talked about putting a decal on there that looked like a starry night. Then we decided to take it one step further – let's put an LED board on there that shows different constellations because it is a pirate themed game, there is navigation by stars. So we're going with this concept that you navigate by the constellations that you see twinkling here on the back panel you can get something special. So on the constellation board, it will show an array of lights that are twinkling and that will be a shot or a target or something that you're supposed to hit. And if you hit 10 of those in a game, it will light extra ball for you.
On what is on the line at JJP now:
We're doing LEs and Standards to get them out to customers and on route location. And to get games overseas, because they spend a couple weeks on a boat. So we're trying to do games that are going overseas as well as get them in to our distributors show floors so they can show them to their customers.
On Easter Eggs in Pirates:
There is something very special if you can get all six multiballs in the game running simultaneously, you'll get something really cool. Something really cool will happen.
On his next game:
I am working on another game…I think I started in April, I started drawing it. Actually right before you came in I put away the computer that I was using to cut my second whitewood.
Check out the full episode here!
---
3. Oktoberfest Update
We got a few updates regarding American Pinball's upcoming pinball machine, Oktoberfest. Josh Kugler, Director of Software Engineering for American Pinball, shared the following on Pinside:
"Our goal is to find the right balance in what is presented, but we plan to have a setting for 'adult content'. Obviously all of our definitions for what 'adult content' means will vary, and even then it certainly won't go as far as some of you would like (I will not name names). We will obviously be focusing on 'family friendly' when we first release the game.
Beer is a part of Oktoberfest, like it is in most households and most fall, winter and summer festivals, including 'old home days' where I live, which his sort of like a mini-oktoberfest, featuring a beer tent, food tent, music performances, carnival rides and a midway, as well as many other things. So there are modes in the game that are about beer, however, a large part of the game is focused on the other things that are part of Oktoberfest, which is more of a fall festival, than a drunken free for all.
As we look to get more humor into the game, that is when things will turn less family friendly, but that is what the the 'adult content' setting is for. But again, we will only take it so far and some of that humor and content will not be there on day one.
Some of the ideas thrown out here are in the game or planned to be included, others are not. However, you never know, some have potential and those who have followed the development of Houdini know that I am more than willing to shamelessly take a good idea when I see one. Accordingly, Ferret and I will continue to read this thread to see what might be worth 'stealing'.
Okay, I've got a whitewood to go shoot and some jokes to write 🙂 "
By the way, is anyone else very intrigued by the playfield teaser they revealed? There is a lot going on in this pic: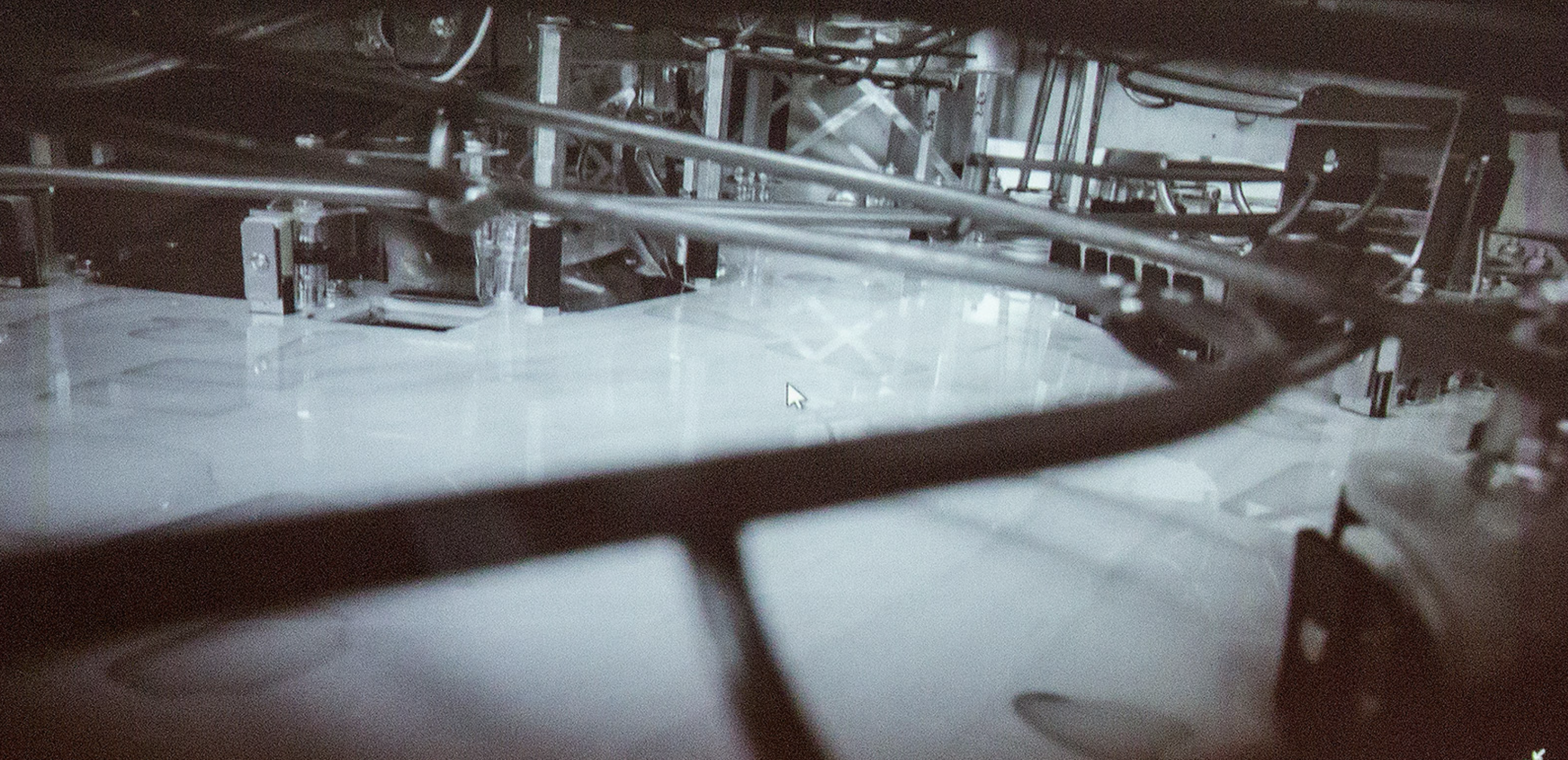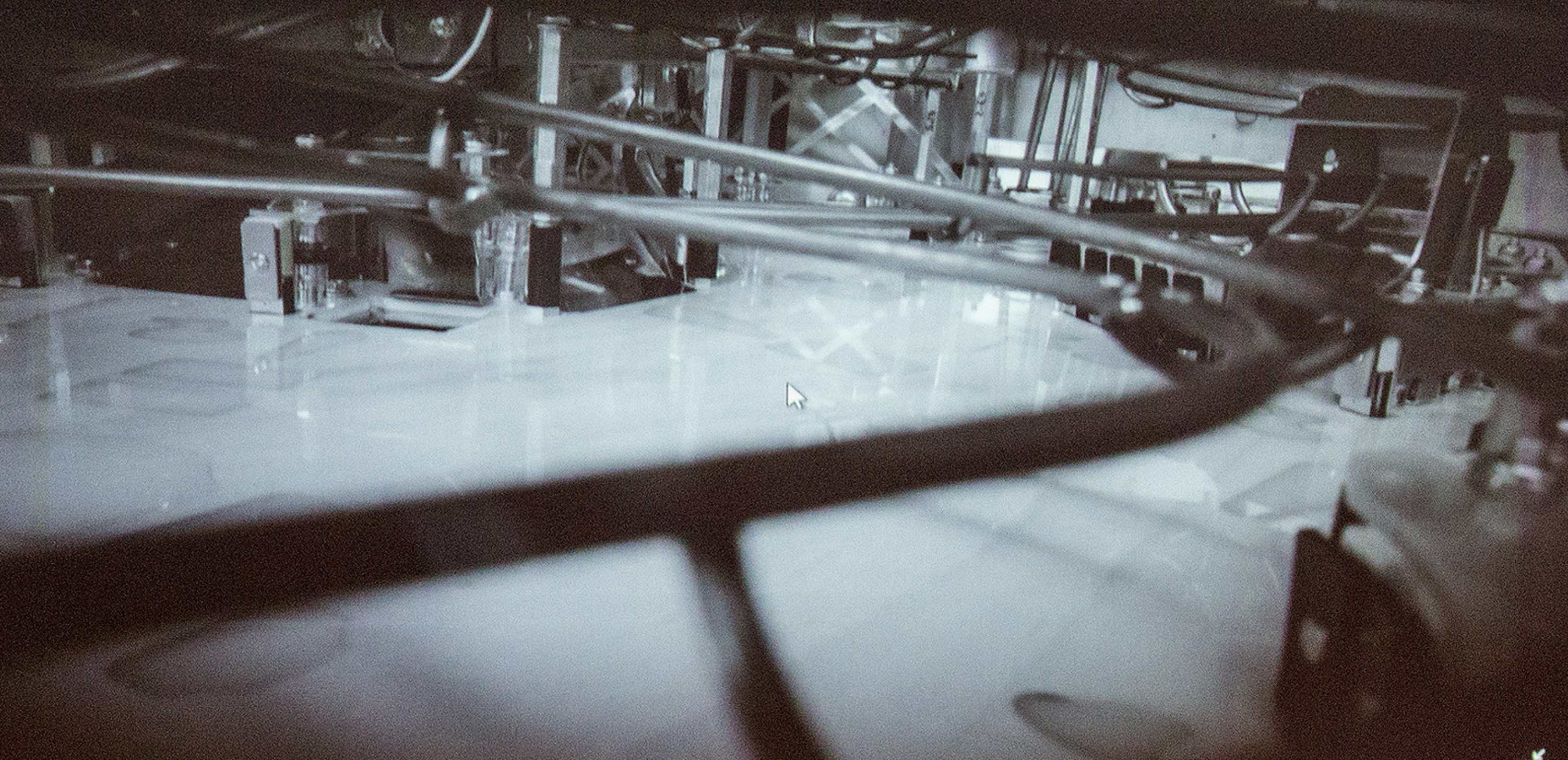 Assuming the image is taken from near the shooter lane, we've got:
– left ramp
– left scoop
– side ramp (fed by upper right flipper I assume)
– 5 stand up targets on the right
– not sure what is going on in the back right – ball lock of some sort?
– right orbit
– insert outlines
– wireforms everywhere!
We'll have more coverage of this machine in the coming weeks, and look forward to seeing more of this machine!
---
4. Two New Pinball Companies
The last couple months we've seen two new pinball companies come quietly onto the scene:
Suncoast Pinball – Cosmic Carnival
---
Great Lakes Pinball
This Week in Pinball will have more updates from these new companies as things develop!
---
5. Tonight – Dead Flip Streams Zen Studios
If you missed it, Zen Studios announced recently they had acquired the Williams Bally pinball license, with the first four games being Fish Tales, Medieval Madness, Junk Yard and The Getaway: High Speed II.
Check out some of these links for more information:
Tonight Dead Flip will be streaming one or more of the new tables from Zen Studios – tune in here!
---
Get alerts for new posts from This Week in Pinball – follow us on Facebook, Twitter, or sign up by email:
---

— What Else You Need to Know Today —
Pinball is a Finalist for the TOY HALL OF FAME
Attention Pinball Community!!
It is time for us to put aside our differences and band together and VOTE for PINBALL to enter the Toy Hall of Fame!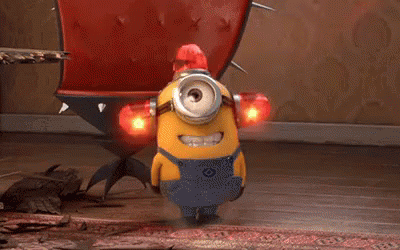 There are 12 finalists – here are the descriptions via this ABC News article:
—American Girl Dolls: Created in 1986, each doll comes with a narrative that fits an era in America's history.
TWIP TAKE: A doll is fun, especially when you wake up at 2:00AM and it is standing at the foot of your bed staring at you.
—Chalk: Traced by historians to the earliest people and times, it has yet to fall out of favor with artists.
TWIP TAKE: A three inch piece of calcium carbonate. Riveting.
—Chutes and Ladders: Milton Bradley introduced the simple board game to American audiences in 1943. It is based on an ancient Indian game called snakes and ladders.
TWIP TAKE: Milton Bradley ripped off a game that had been around since 2nd Century AD.
—Fisher-Price Corn Popper: Babies have been honing their walking behind the device since 1957, watching colorful balls pop under a clear dome as they roll it.
TWIP TAKE: Reviews of this toy on the Fisher Price website: 2.2 stars out of 5 stars.
—Magic 8 Ball: Users pose questions and shake the cue ball, then wait for an answer to float to the surface. Millions have been sold since being introduced in 1946.
TWIP TAKE: It is a glorified jump to conclusions mat.
Tom Smykowski: It's a "Jump to Conclusions Mat". You see, you have this mat, with different CONCLUSIONS written on it that you could JUMP TO.
Michael Bolton: That is the worst idea I've ever heard.
Samir: Yes, this is horrible, this idea.
—Masters of the Universe: He-Man and others in Mattel's line of action figures have been doing battle in comic books, television and movies since the early 1980s, and have been featured on everything from toothbrushes to sleeping bags.
TWIP TAKE: You know what would be better than a Masters of the Universe action figure? A Masters of the Universe pinball machine.
—Pinball: The arcade games that have players use flippers to deflect steel balls through mazes grew from an 18th Century French table game called bagatelle.
TWIP TAKE: Our unbiased opinion is that this should be the next toy inducted into the Toy Hall of Fame because it is way better than anything on this list and much better than anything currently in the Toy Hall of Fame.
—Sled: Steel runner sleds have been popular since the 1800s, joined over the years by sleds made from new materials and designs.
TWIP TAKE: I live in Indiana. It is flat here. You know what happens when I sit on a sled? Nothing. If this was a sled plus a four wheeler it might be hall of fame worthy.
—Tic-Tac-Toe: The game of Xs and Os was one of the first to be programmed into a computer in 1952, making it one of the first video games.
TWIP TAKE: Minutes and minutes of fun.
—Tickle Me Elmo: The 1996 Christmas must-have gave the favorite "Sesame Street" character technology to laugh and move when poked.
TWIP TAKE: Tickle Me Elmo had it's 15 minutes of fame 22 years ago because they sold out before Christmas and everyone wanted one. That is hall of fame worthy?
—Tudor Electric Football: The toy where plastic players vibrate across a motorized field is celebrating its 70th anniversary this year.
TWIP TAKE: Impossible to control the players. If you want old school football toys, go with Mattel Classic Football 2. Plus have you seen the graphics on Madden?
—Uno: The quick-playing card game has been a steady seller since it was created in 1971.
TWIP TAKE: Love all the strategy in Uno. Give the draw four to the person that has the least cards. Yep…that is it.

Identify the pinball machine pictured below for a chance to win a limited This Week in Pinball Lapel Pin! Drawing will be held monthly!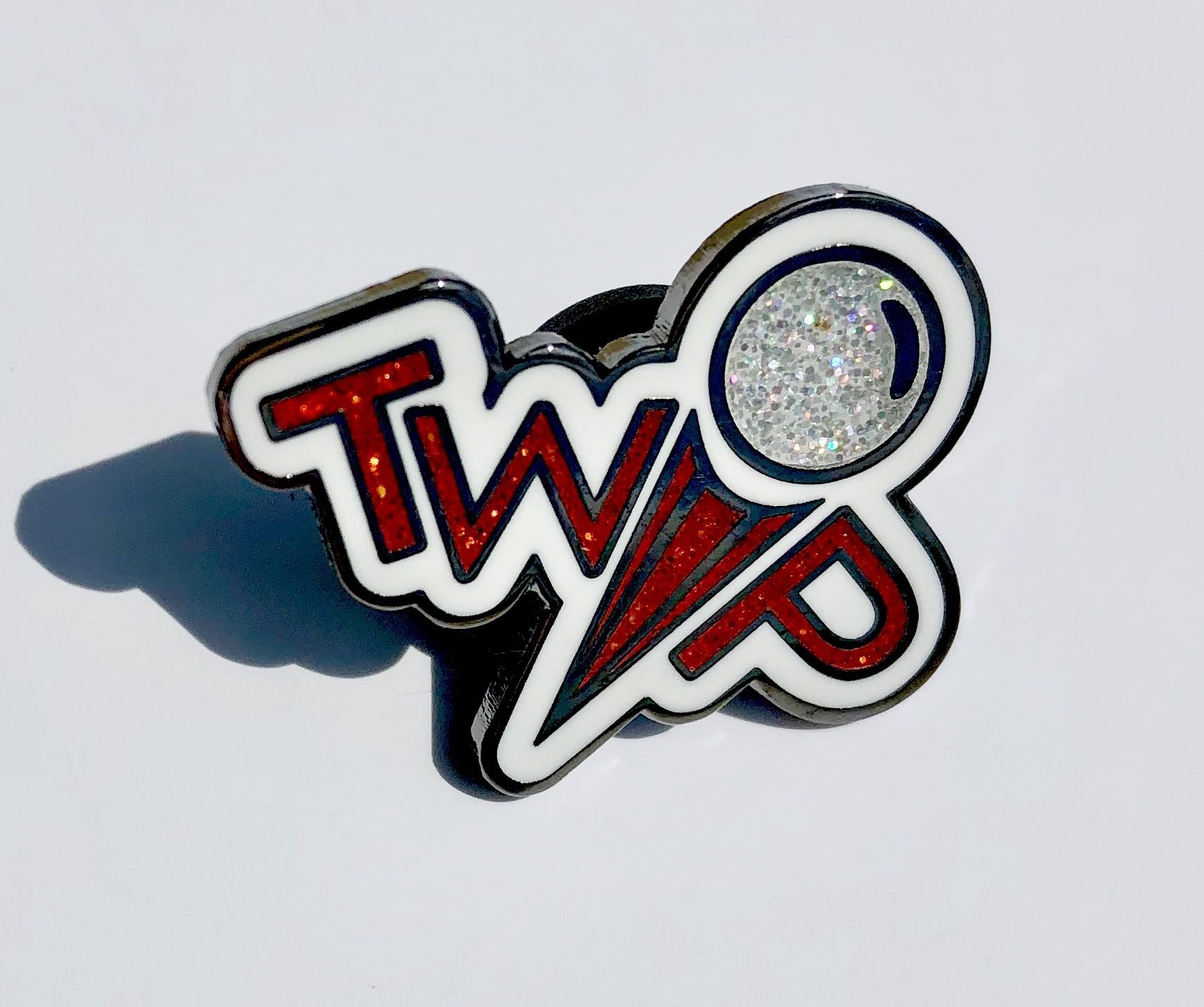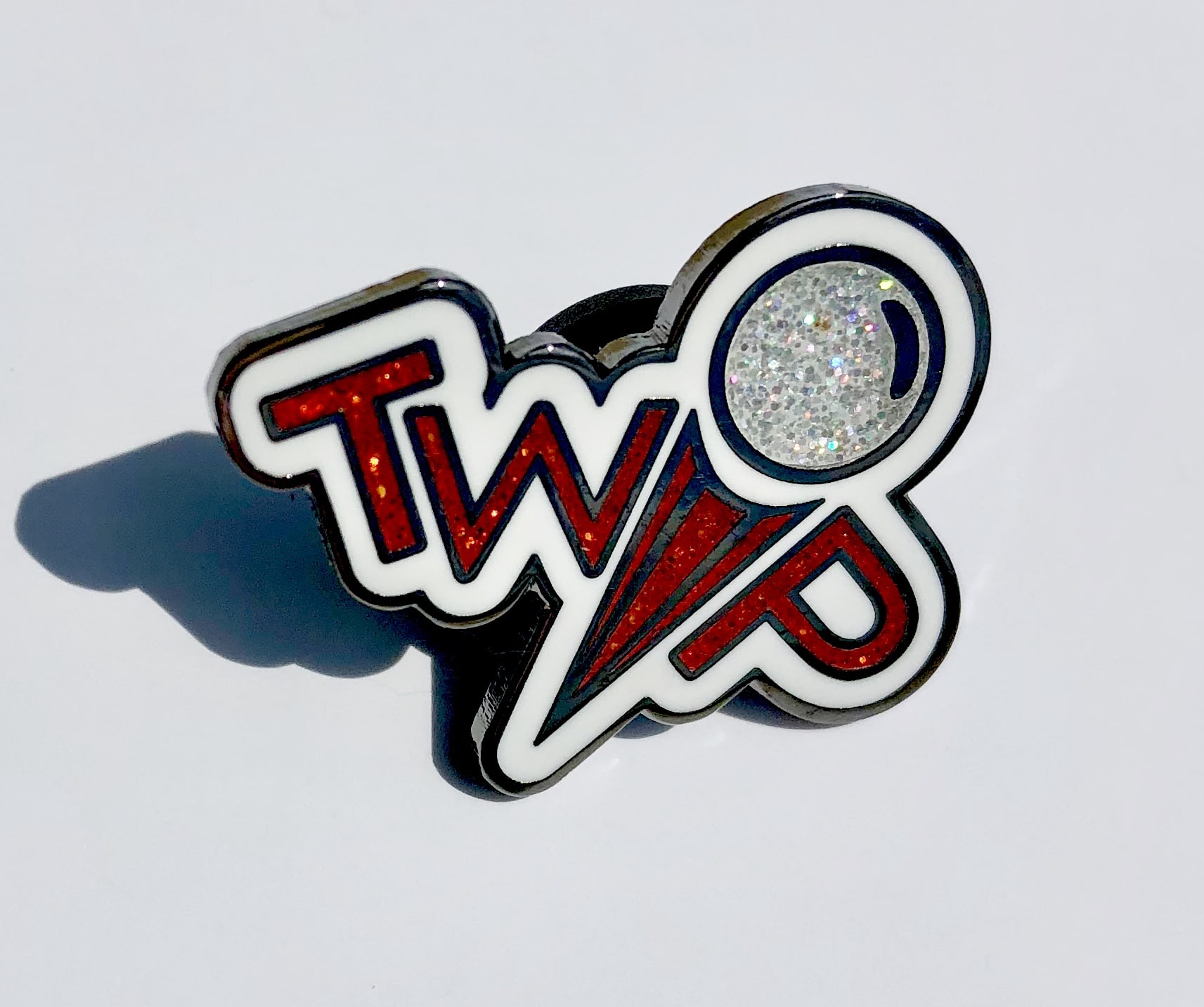 Last Week's answer: Star Wars (Data East)
Email guesses to thisweekinpinball@gmail.com, correct answers will be entered into the drawing for the limited TWIP Lapel Pin!
---

— Presented By —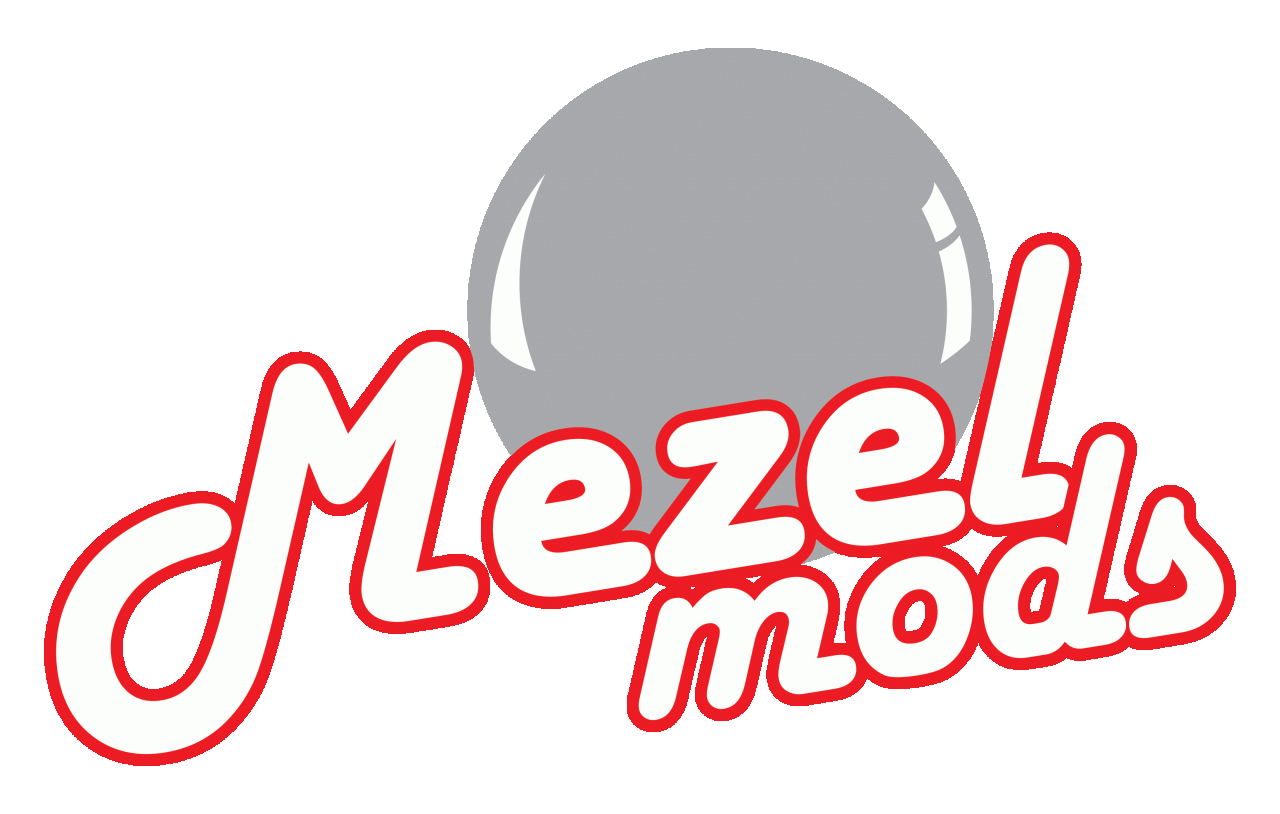 This week's Mod of the Week is the Attack from Mars Pinball Eat at Eddy's Building from Mezel Mods!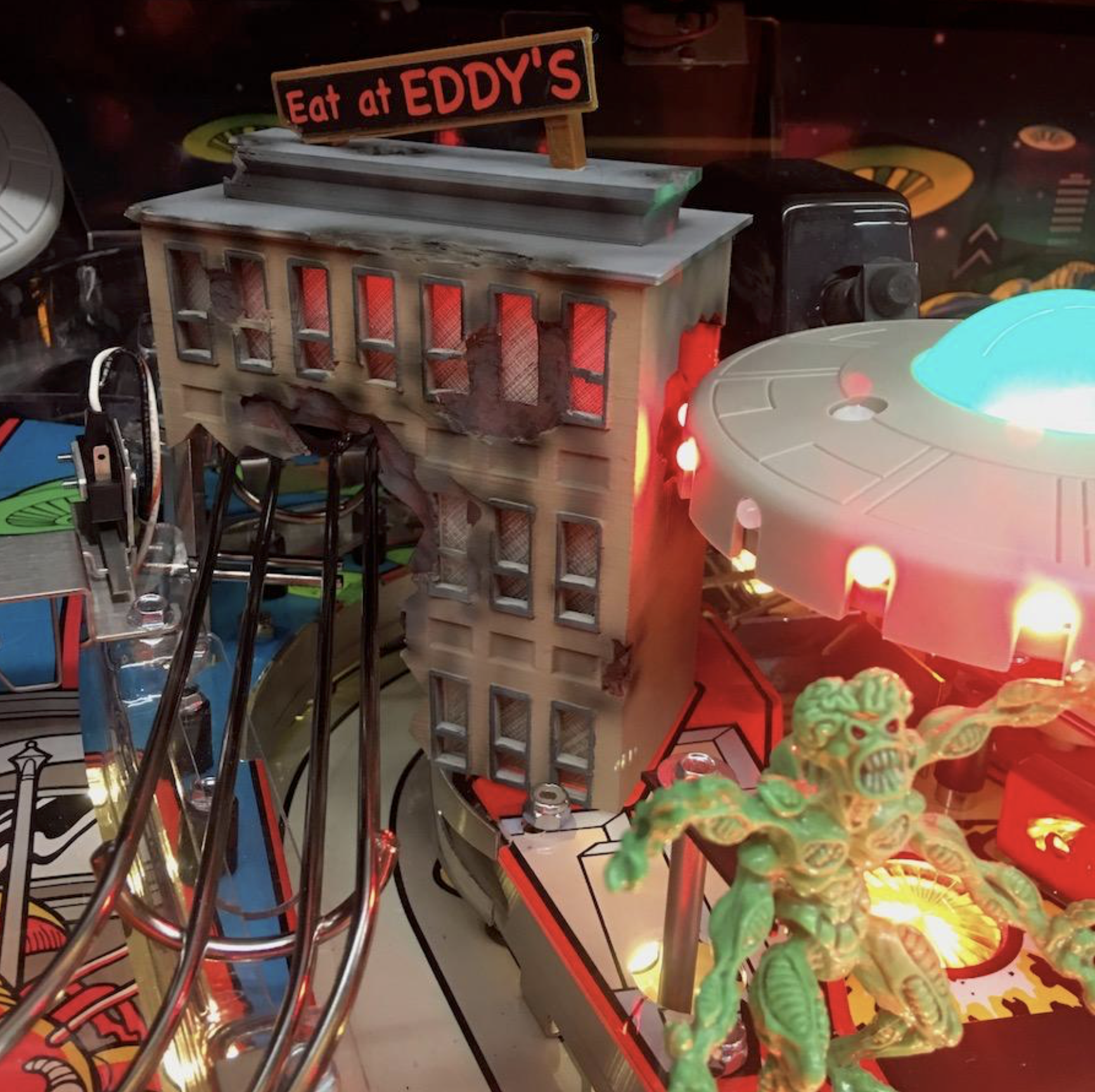 "Cover up that ugly VUK with our Attack from Mars Pinball Eat at Eddy's Building! This martian-attacked building includes glowing light in the windows and easily installs over the top of the VUK. No permanent changes.
Utilizes the games general illumination for power. Works on either the original AFM or the remake."
---
Get alerts for new posts from This Week in Pinball – follow/like us on Facebook, Twitter, or sign up by email:
Disclaimer

: Any articles, interviews, or mentions of pinball manufacturers or pinball products is NOT an endorsement.
Have a scoop or anonymous rumor? Email us at thisweekinpinball@gmail.com
---

Stern Pinball
Most Recent Titles
Aerosmith | AC/DC Vault Edition | Star Wars | Guardians of the Galaxy | AC/DC Luci Vault Edition | Iron Maiden | Deadpool
Announced/Confirmed
Elvira 3
Rumors of Future Titles
The Munsters? | The Beatles? | Steve Ritchie Black Knight 3000? | Superman 1978? | Beetlejuice? | Godzilla?
Jersey Jack Pinball
Most Recent Titles
Wizard of Oz | The Hobbit | Dialed In | Pirates of the Caribbean
Rumors of Future Titles
Willy Wonka? | Toy Story? | Guns N' Roses?
Chicago Gaming/Planetary Pinball
Most Recent Titles
Medieval Madness Remake | Attack From Mars Remake
Announced/Confirmed
Monster Bash Remake
Rumors of Future Titles
Cactus Canyon Remake? | Theatre of Magic? | Big Bang Bar Remake?
Spooky Pinball
Most Recent Titles
Rob Zombie's Spookshow International | Dominos (*contract game) | Jetsons (*contract game) | Total Nuclear Annihilation (*contract/house game) | Alice Cooper's Nightmare Castle
Rumors of Future Titles
Licensed Title | Scott Danesi Second Game
American Pinball
Most Recent Titles
Houdini
Announced/Confirmed
Oktoberfest
P3 (Multimorphic)
Most Recent Titles
Lexy Lightspeed | Cannon Lagoon | Cosmic Cart Racing
Team Pinball
Most Recent Titles
The Mafia
deeproot Pinball
Announced/Confirmed
Fire and Brimstone | Retro Atomic Zombie Adventureland | Magic Girl | Alice in Wonderland | Dennis Nordman Unlicensed
Circus Maximus
Announced/Confirmed
The Pinball Circus Remake | Kingpin
Homepin
Most Recent Titles
Thunderbirds
Rumors of Future Titles
Unlicensed Title
Suncoast Pinball
<<–NEW
Announced/Confirmed
Cosmic Carnival
Great Lakes Pinball
<<–NEW
Rumors of Future Titles
Unknown
Pinball Brothers
Rumors of Future Titles
Queen? | Barry Oursler's Original Theme? | Playboy?
Dutch Pinball
Most Recent Titles
Bride of Pinbot 2.0 | Bride of Pinbot 3.0 (on hold) | The Big Lebowski (production/legal issues)
Silver Castle Pinball
Announced/Confirmed
Timeshock
Phénix Pinball
Announced/Confirmed
Goblin Contest
Get alerts for new posts from This Week in Pinball – follow us on Facebook, Twitter, or sign up by email: