Please Read!
Hello!  My name is Jeff and I am editor and creator of This Week in Pinball.  First off, thank you so much for reading this site, and thank you to all of you who have sent emails and feedback, you all make this site better.
As the site has grown, I am spending about 30+ hours a week on it.  It doesn't seem that long because I enjoy it (except maybe to my wife…should I tell her I'm planning to start a podcast with a pinball celebrity in the coming weeks?).
I started this website because I love pinball.  As it started to grow, I knew I'd eventually have to monetize the site to keep it sustainable.
My total income on this site over the last year was $0.00.
I am humbly asking for you to consider supporting TWIP.  Please consider helping us keep the lights on here with a one time donation, or even better, a monthly donation.
We're also starting to do loads of giveaways each month!
With a monthly donation, your email will be captured and you'll automatically be entered each month you make a donation.  Even a small contribution will truly help support this website.  For full list of prizes, details and restrictions of the June Giveaway Extravaganza, please click here.  We already have several more prizes lined up for the July Giveaway Extravaganza too!
Even just $5 a month would be a huge help to This Week in Pinball!
(Don't worry, this top part on TWIP will just be here for this post.  Thank you pinball community for your support and consideration!)
---

— This Week's Top 5 Stories —
1. Spooky Teases New License on Recent Podcast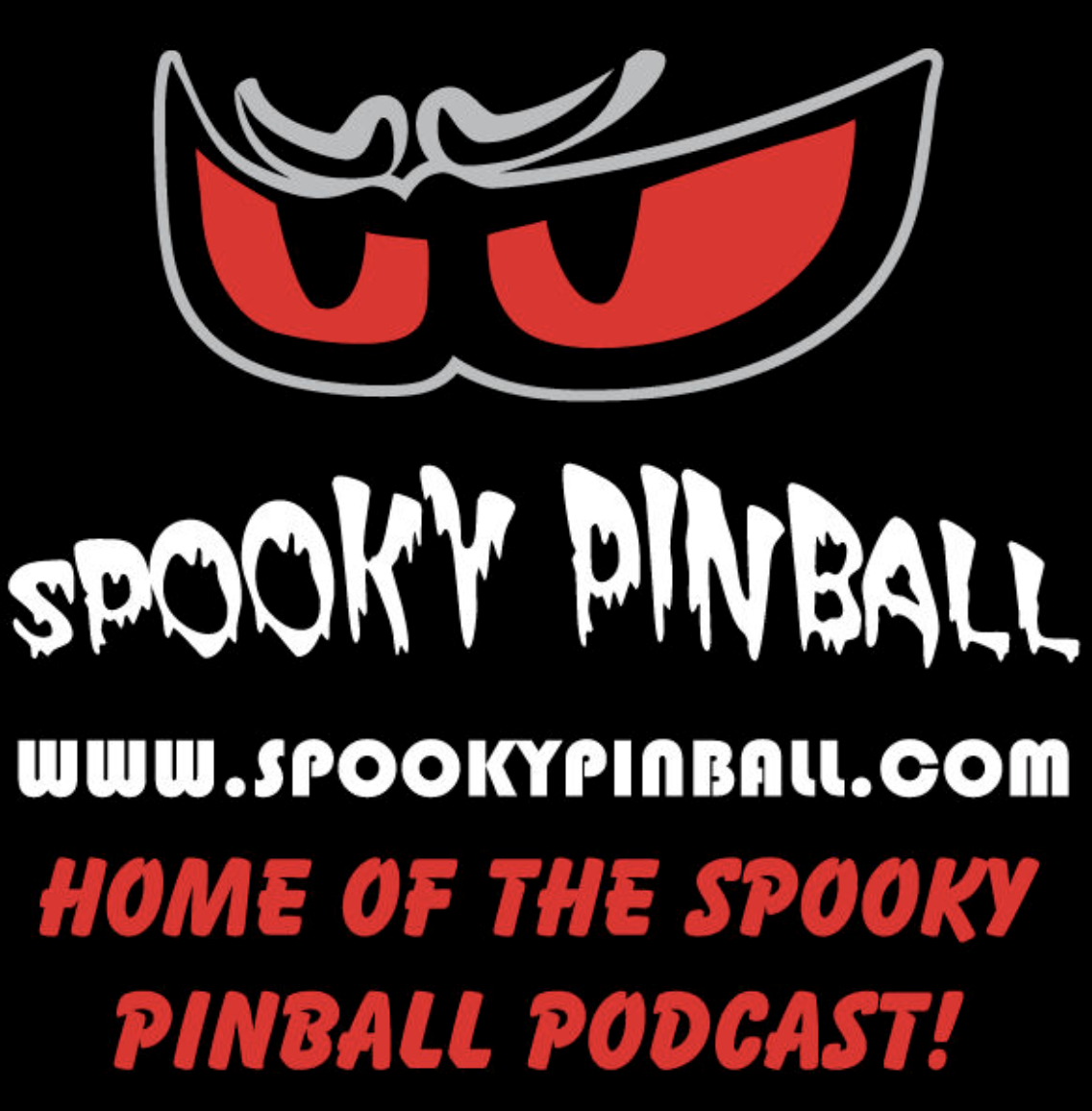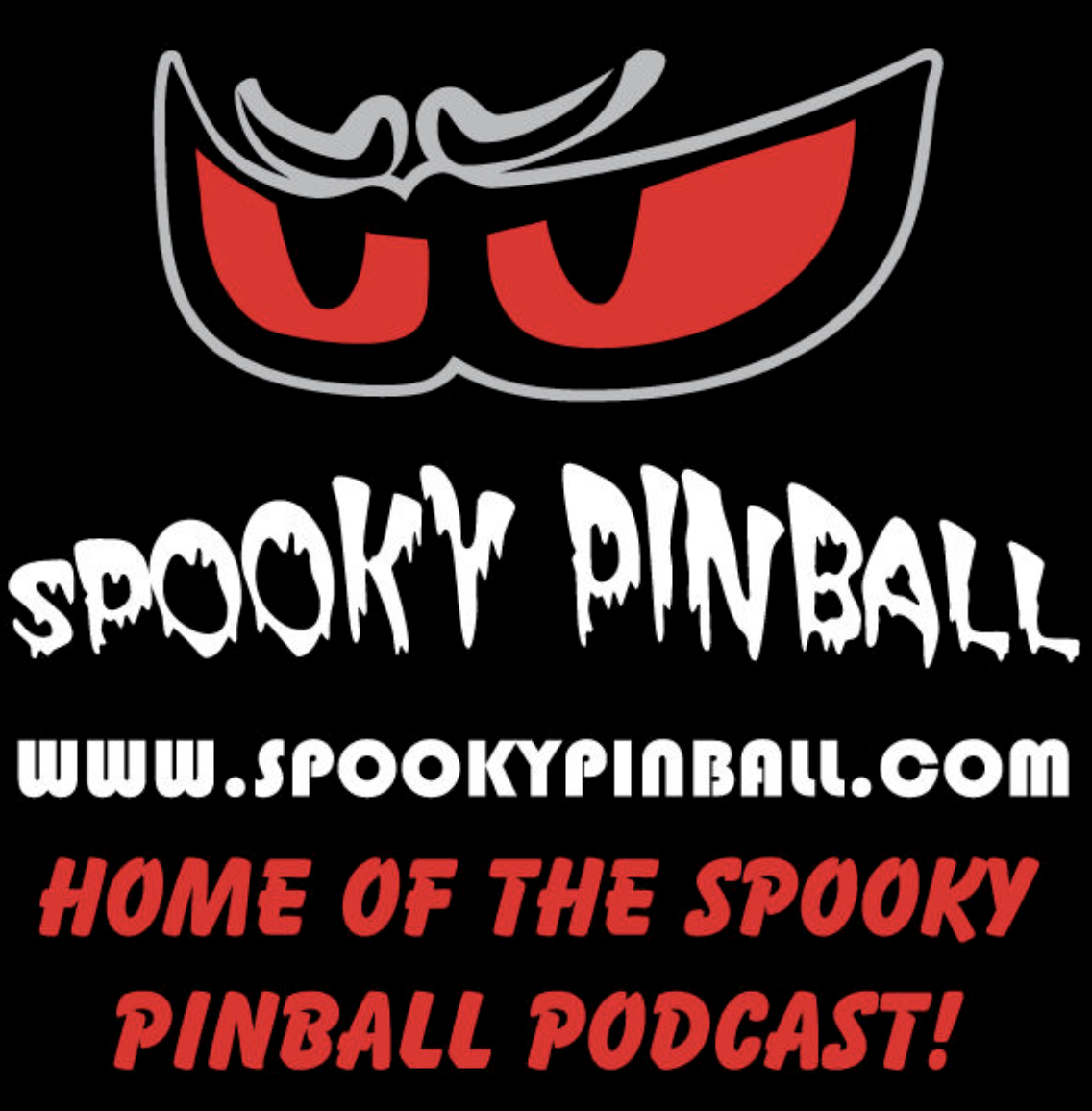 The 99th (!) Spooky Pinball Podcast was dropped on June 1st – check it out here.  They discuss visiting the Golden State Pinball Festival, and also mention part of their team detoured down to Las Vegas to go to the Licensing Expo, a massive licensing trade show with over 16,000 attendees and 5,000 different brands.  It sounds like they landed at least one license, and it is one they're excited about – check out this exchange:
Charlie: "Actually Vegas was kind of pinball related.  We were there for the licensing expo…[we] went to talk to people that we want to make pinball machines for…I will say that we left there with a license.  And its a good one.  And that is all I'm gonna say for now."
Bug: "I want to announce so much!"
Charlie: "It is so cool! It is so cool."
Here is a list of exhibitors at the show, which the licensor may or may not be on.  It was fun to hear them so excited about the license – can't wait to hear what's next for Spooky Pinball!
By the way, are you new and wondering about licensing?  Here is a three minute video that explains some of the basics.
---
2. Interesting quote from Christopher Franchi Interview with the Slam Tilt Podcast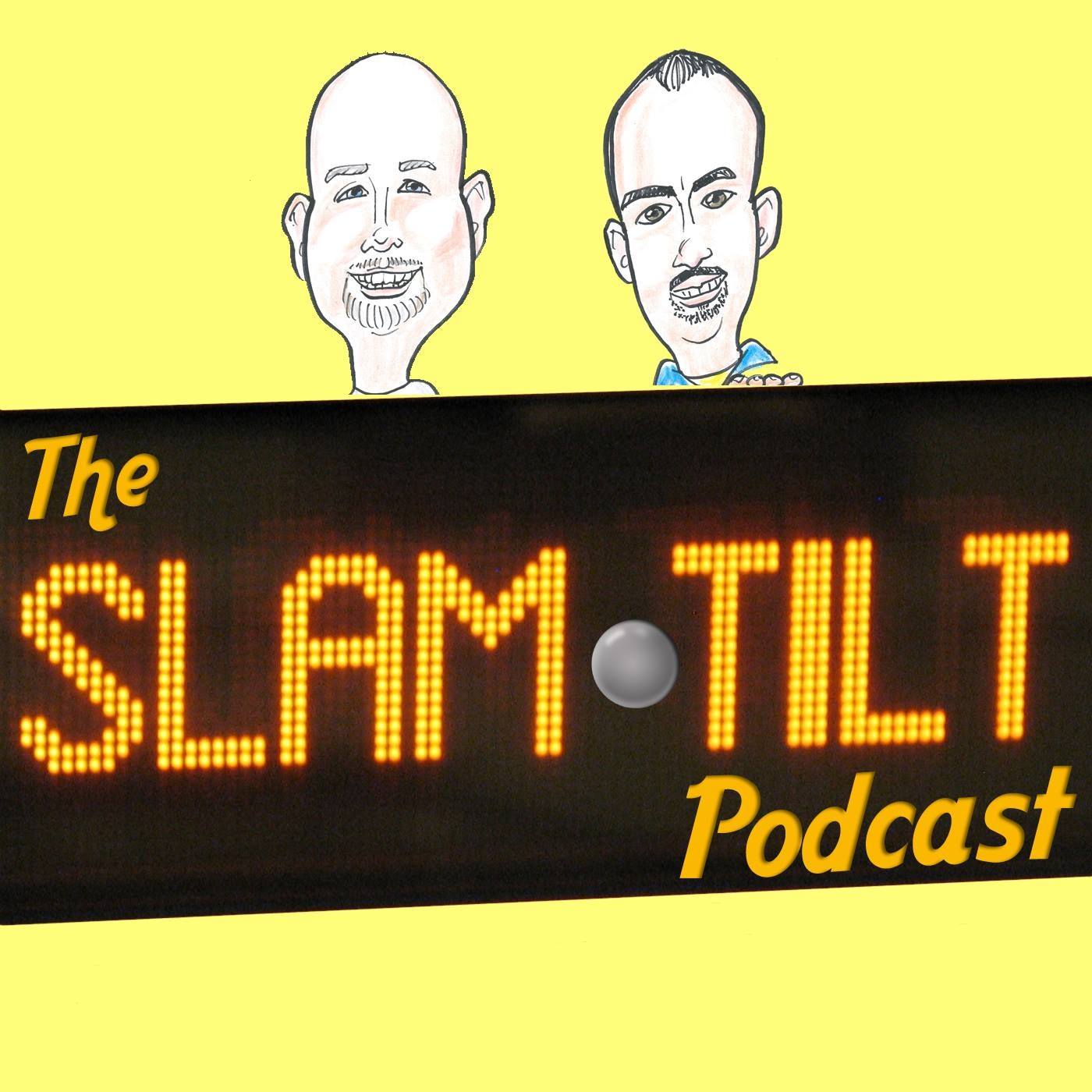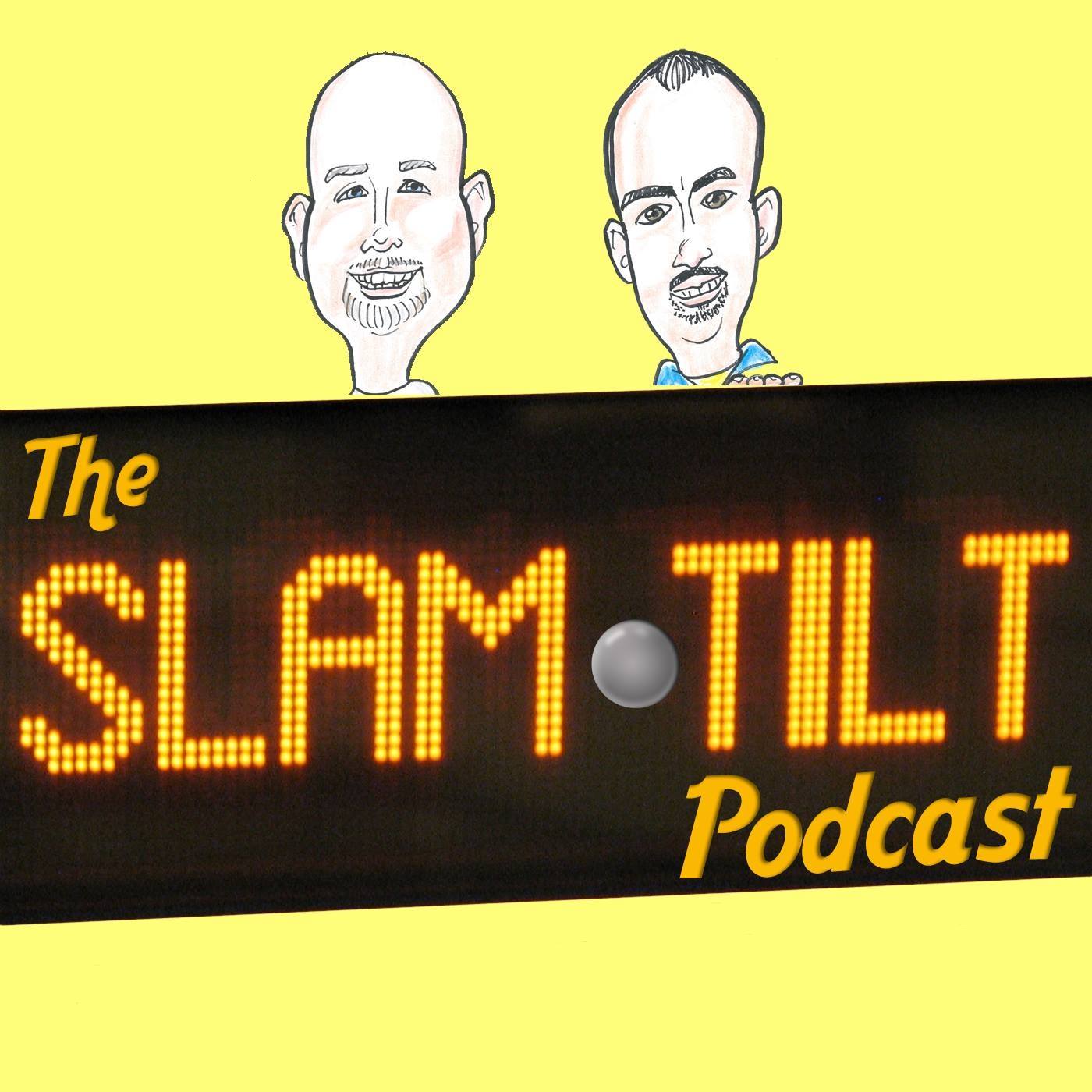 The Slam Tilt Podcast interviewed artist Christopher Franchi on their podcast released last week.  He gave a very interesting quote part way through the podcast:
"I'll plant a seed that will spread like fire in the pinball community.  I told Joe Kaminkow this week that he needs to seriously consider starting his own pinball company, for the amount of requests that have come down the line this week.  I'm not sure what is going on – of course I can't talk about titles or anything like that – but I wouldn't be surprised if something interesting happened as far as manufacturing goes in the next year or so.  I've been busy, I've been working on two titles that are supposed to be coming out in October at Expo.  And I actually just found out about another title that is going to get weaseled in at the end there – I think that is what we're going to be starting on next, I just found out about two or three days ago.  But he's got a lot of ideas and he seems to be putting a lot of his energy – focusing it towards pinball these days.  Where as – when we did Batman '66, we did it and it was done and that was it.  I don't know.  I think Joe might have some big plans a-brewin'.  But I couldn't say what, I couldn't say when."
What does this mean exactly?  Does Joe Kaminkow have something up his sleeve?  We'll be keeping an eye on this and update you as things develop…
Listen to the full podcast here!
Who is Joe Kaminkow?  Get more info about him here and here.
---
3. Keith Elwin Interview with Head2Head Pinball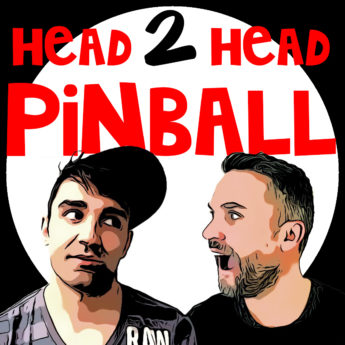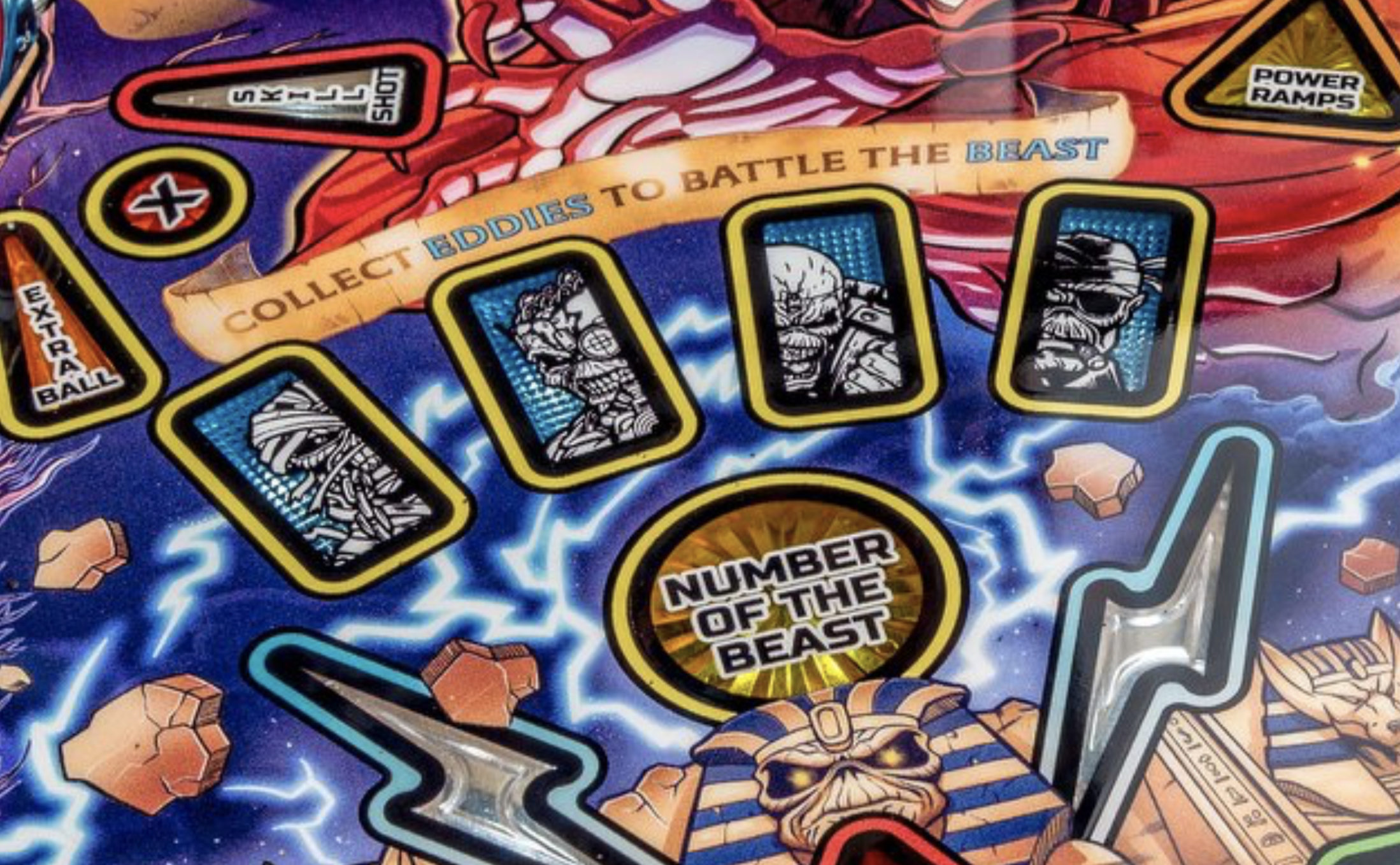 The Head2Head Pinball Podcast continued their barrage of interesting and entertaining interviews last week with interviewing Keith Elwin, designer of the recently released Iron Maiden machine from Stern Pinball.  Some of the most interesting segments include when he discusses how to play better (around the 1 hour and 10 minute mark), when he discusses an Iron Maiden mode that is only for the Premium and LE owners (around the 37 minute mark), and when he discusses the hidden wizard mode:
Head2Head: "You mentioned in one of your interviews, or maybe when you had the glass off and you were doing the Stern Live video that there is a hidden wizard mode – that is the only thing that doesn't have an insert, am I correct in saying that?"
Keith Elwin: "You are correct.  Run for the Hills."
H2H: "Is that in the current firmware or is that coming…?"
KME: "That is coming on 0.99.  That is my Bowen/Karl DeAngelo/Robert Gagno challenge, to make it there."
H2H: "But you won't say what it is – will it be in the Instant Info menu?  Or is it…you might just arrive there?"
KME: "It is tomb award 10, I'll give you that…tombs awards – you get one for a loop jackpot, if you collect a soul shard you get one, if you get a super jackpot on Mummy or Trooper you get one.  And then there is a hidden 10th on that you have to unlock…its not hard to figure out – I don't want to give it away, but it pretty easy to figure out because there because there are inserts on the playfield that behave differently when you're working your way there."
H2H: "Have you gotten there without taking the glass off?"
KME: "Close.  I've gotten to tomb award eight, that is my highest."
Listen to the full podcast here!
---
4. Supreme Pinball giving the Hobby Huge Exposure


Supreme Pinballs are popping up for resale at big prices.  People are even selling pictures of the machine.  Crazy.
We listed some last week with high "Buy It Now" prices on eBay.  Well, here is one up for auction on eBay that started with an opening bid of $1,000.  The bidding ends today, what will it sell for?  At the time of this writing it was over $50,000.  Not bad for a reskinned Spiderman Home Edition.
As we mentioned last week, someone in New York City bought one, and put in ON LOCATION.  You can go play one at Max Fish.  Here's a map.  Check out the Pinside thread about the one on location here!
---
5. Stern Announces Addition of Doug Skor
Doug Skor, former Vice President of Business Development at Chicago Gaming Company, has joined Stern Pinball.  See the press release from Stern below:
Stern Pinball Augments Sales Team
Appoints Doug Skor as Director of Export Sales
ELK GROVE VILLAGE, IL – May 29, 2018 – Stern Pinball, Inc., a global lifestyle brand based on the iconic and outrageously fun modern American game of pinball, announced today the appointment of Doug Skor as Director of Export Sales. Doug will report to Chief Revenue Officer, John Buscaglia and work alongside Founder and Chief Executive Officer, Gary Stern, to service and grow export markets.
Doug's past positions include serving as Vice President of the Skor family owned commercial distribution company World Wide Distributing, President of  Deutsche Wurlitzer USA, Vice President of EDC Gaming and Vice President of Chicago Gaming Company.
"I have known Doug for decades, both through our families' friendship and his game business activities. He is well known and experienced in the amusement game industry, both domestically and abroad," said Gary Stern, CEO of Stern Pinball.
Gary went on, "I am not retiring. With Stern's growth, I can't be day-to-day responsive as the export salesman and perform my CEO duties."
With a successful 35-year history in commercial and consumer distribution, manufacturing, and operations, Doug brings a vast amount of experience to his new position. "I'm very excited to be joining Stern Pinball and using my skills and experience to help our distribution partners expand their markets," Skor stated. "I have a long history of selling Stern Pinball products. I worked in the industry when Gary started the company."
About Stern Pinball, Inc.
Stern Pinball, Inc. is a global lifestyle brand based on the iconic and outrageously fun modern American game of pinball. Headquartered minutes from Chicago's O'Hare International Airport in the heart of North America, the company creates, designs, engineers, manufactures, markets, and distributes a full line of technologically advanced terrestrial and digital pinball games, parts, accessories, and merchandise. Stern Pinball serves digital, consumer, commercial, and corporate markets around the globe.
Recent Stern Pinball titles include Iron Maiden, Guardians of the Galaxy, Star Wars, Aerosmith, Ghostbusters, KISS, Metallica, Game of Thrones, The Walking Dead, Star Trek, AC/DC, Batman, and Spider-Man. A broad range of players enjoy Stern Pinball's games from professional pinball players who compete in high-stakes international competitions around the globe to novice players who are discovering the allure of the silver ball for the first time. To join the fun and learn more, please visit www.sternpinball.com.
This is a big pick up for Stern as Doug is very experienced and passionate about the hobby.  This also seems to be quite a loss for Chicago Gaming Company, as Doug was a key person at CGC.  We should learn more about his role at Stern and what this means for CGC in the coming months – stay tuned.
---
---

— What Else is Happening in Pinball —
Pinball Expo – Refreshed Website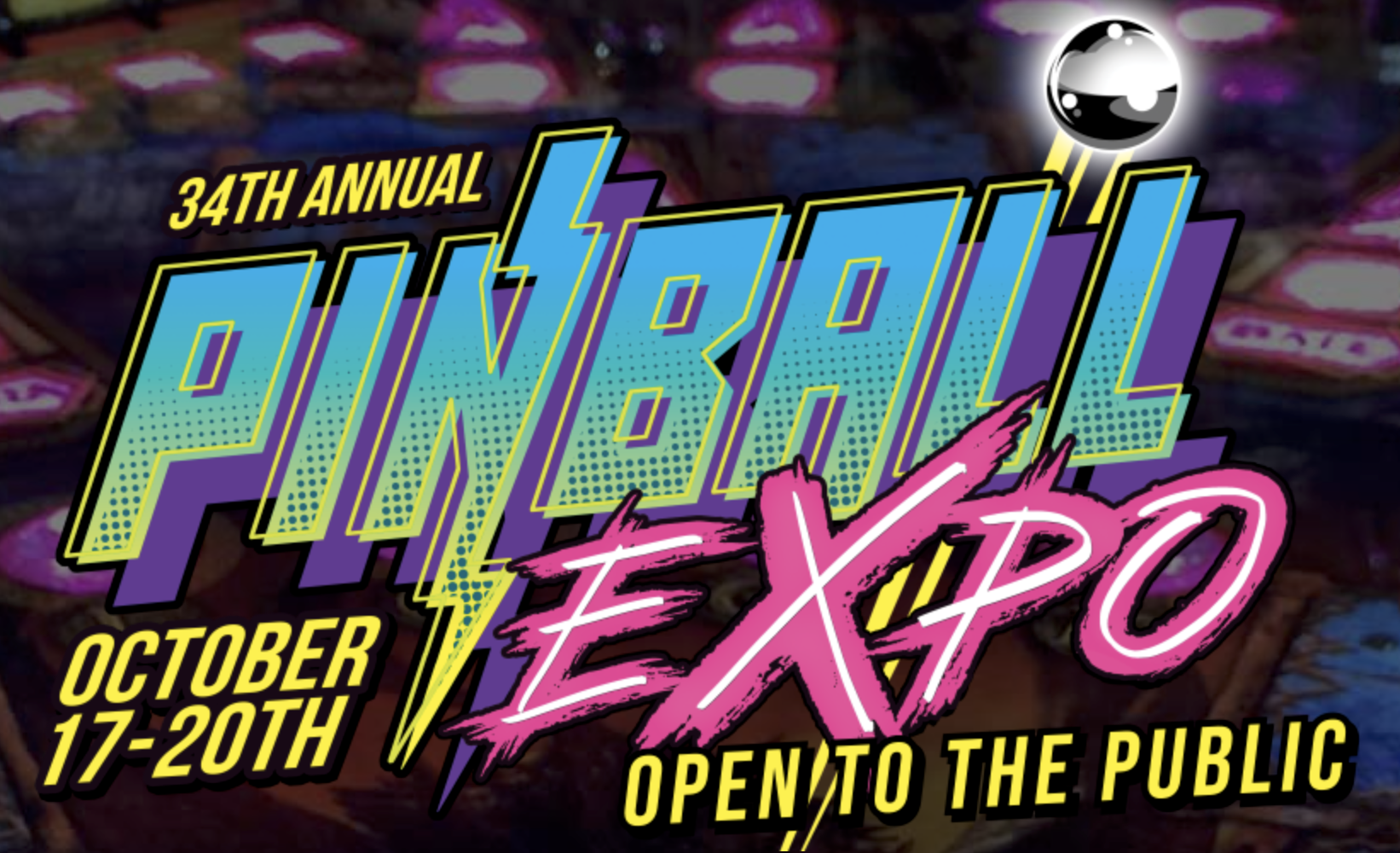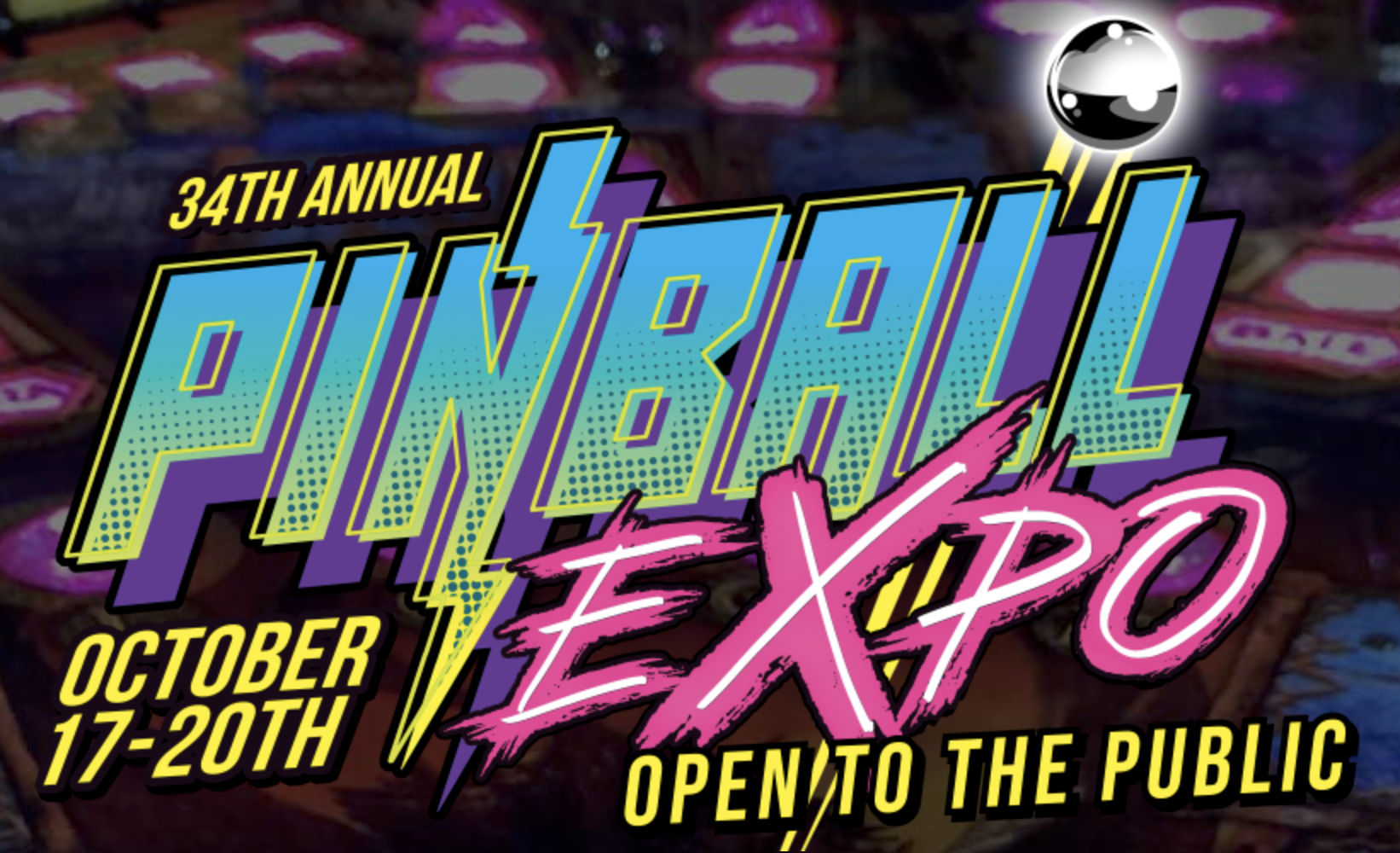 Although it sounds like there are still some issues that need to be sorted out between Mike Pacak and Rob Berk, Pinball Expo has revamped their website.  Check it out here!  And check out the Pinside thread about the Pinball Expo Reboot here.
---
Christopher Franchi Teases Silver Ballers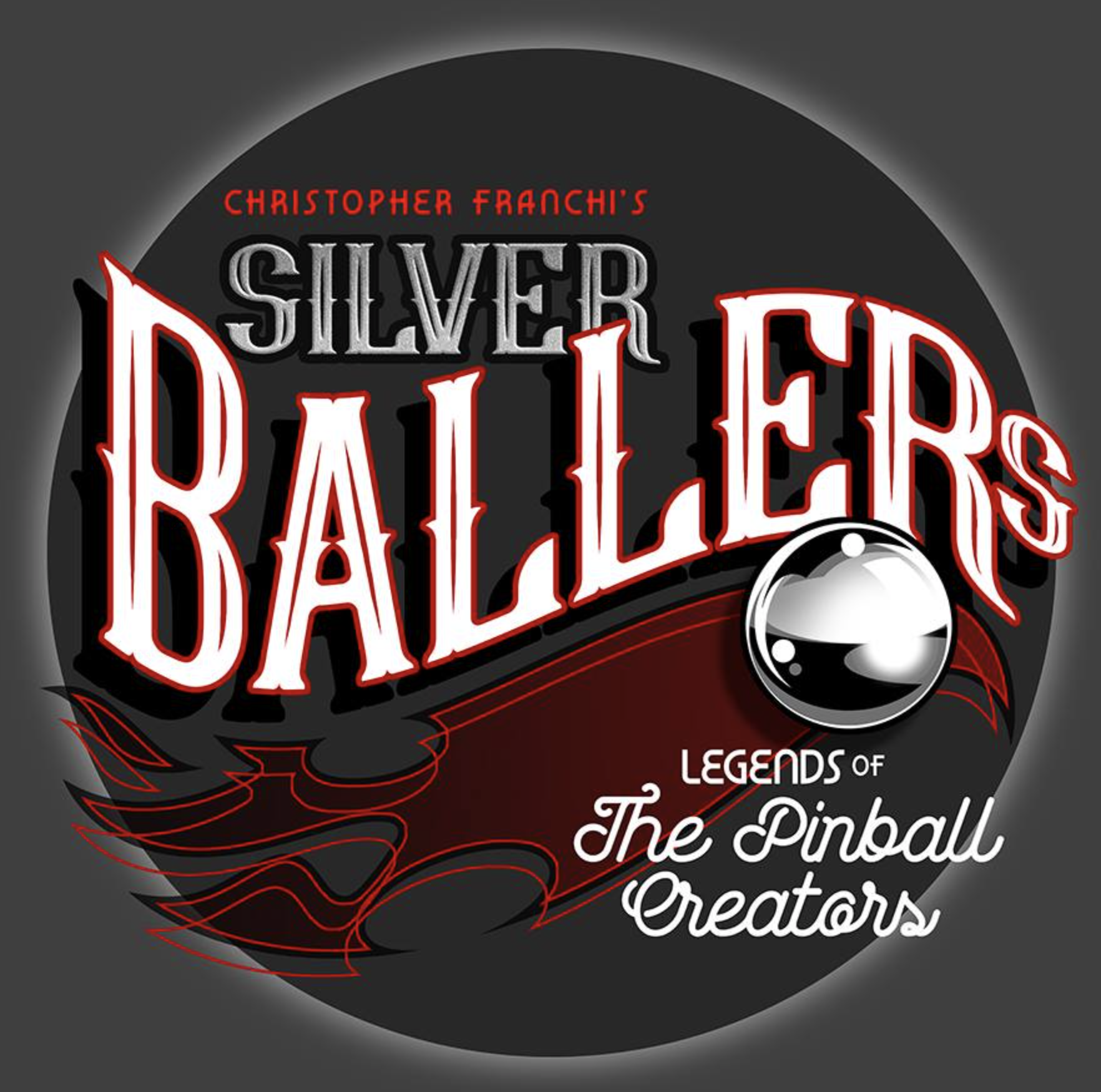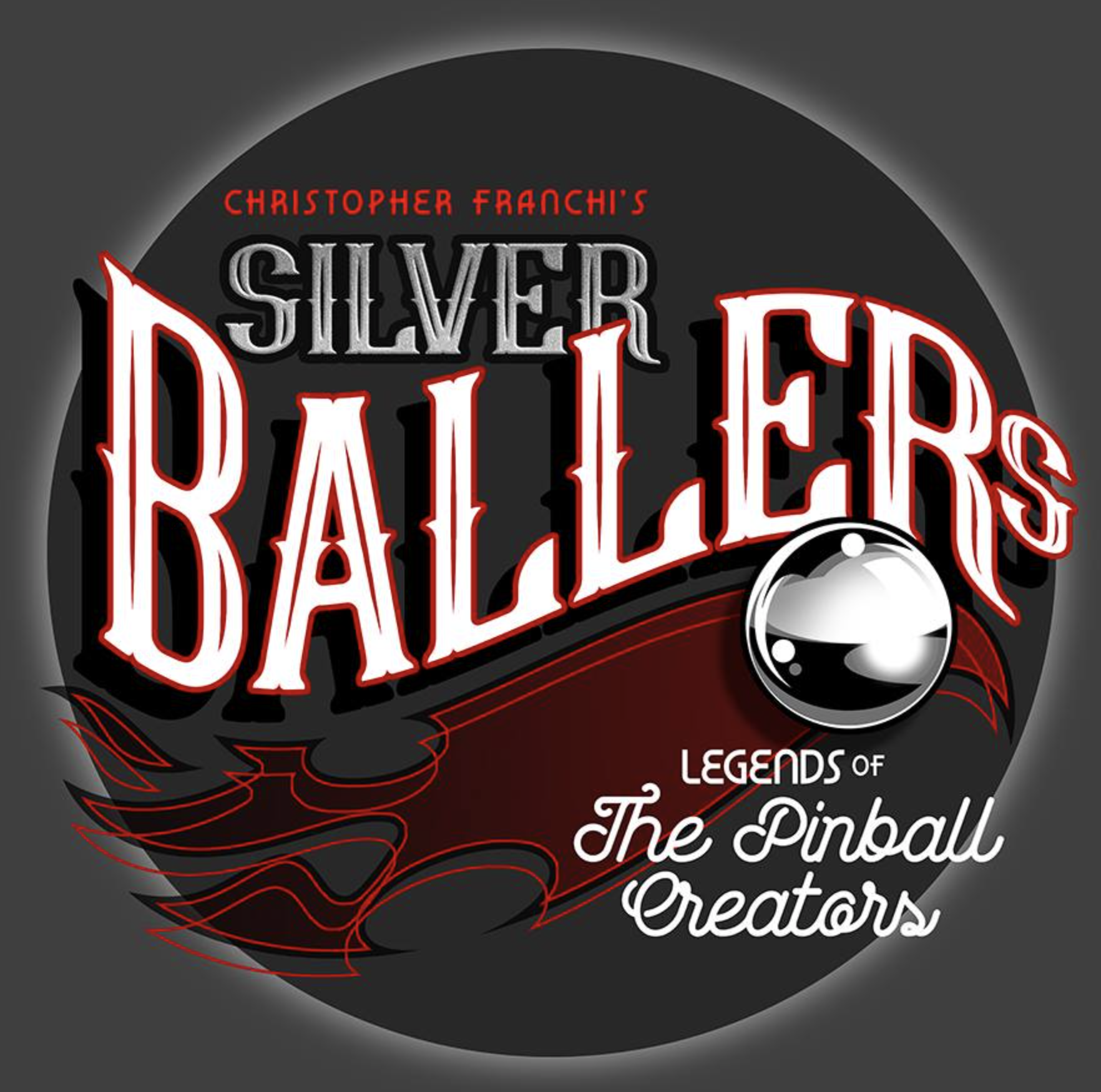 Christopher Franchi also teased his upcoming show, Silver Ballers, during his appearance on The Slam Tilt Podcast.  It is going to be starting in the next month or so.  Here are some tidbits he shared about his plans for the show:
Wants to do a definitive interview with some of the legends of pinball, a career spanning interview
It is going to be a live radio show that will be available in podcast form afterwards
Stern is going to promote the show
It will be a two hour live monthly show
First episode should be in about 30 days
Check out the Silver Ballers Facebook page here!
---
Batman '66 New Code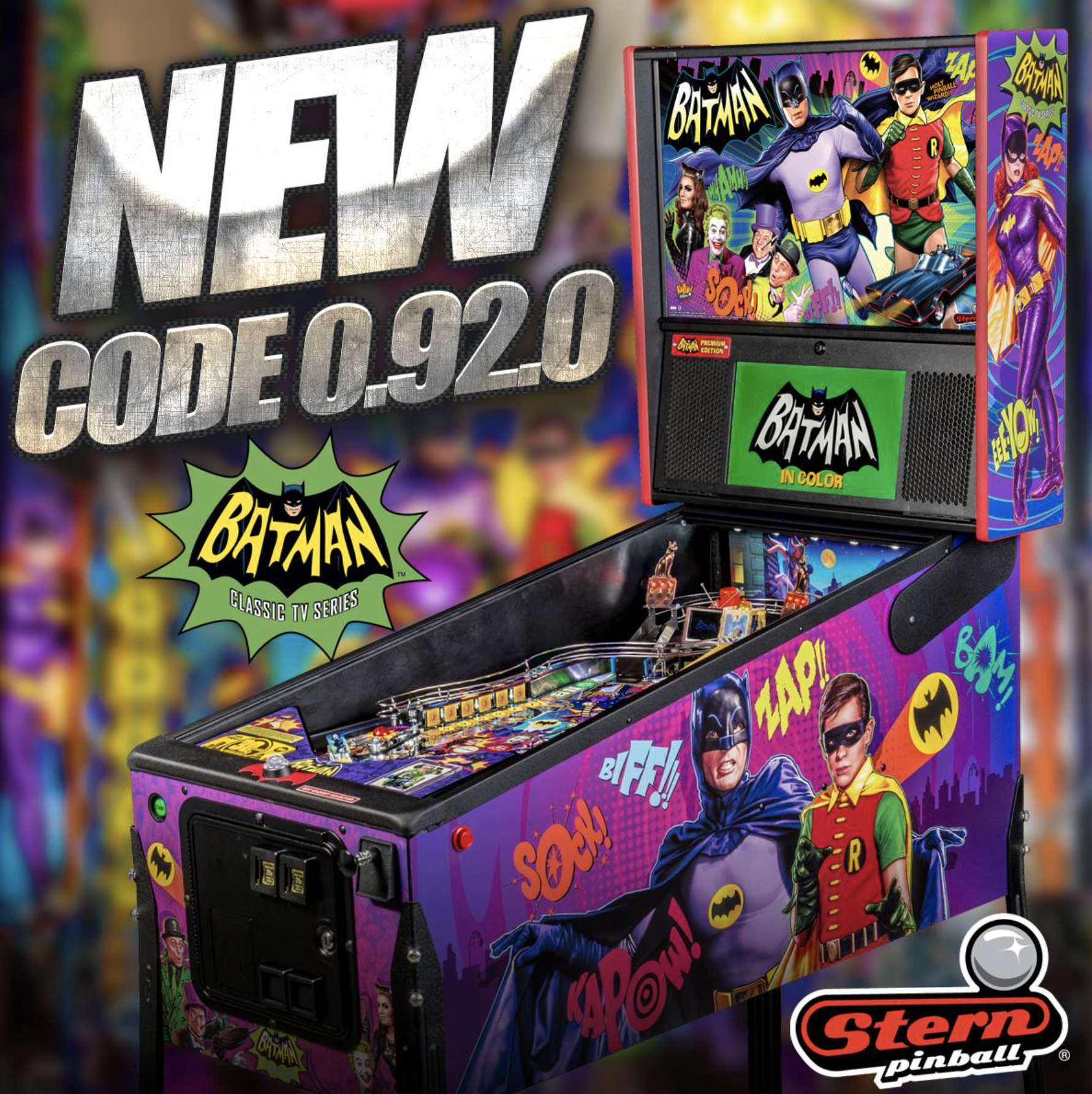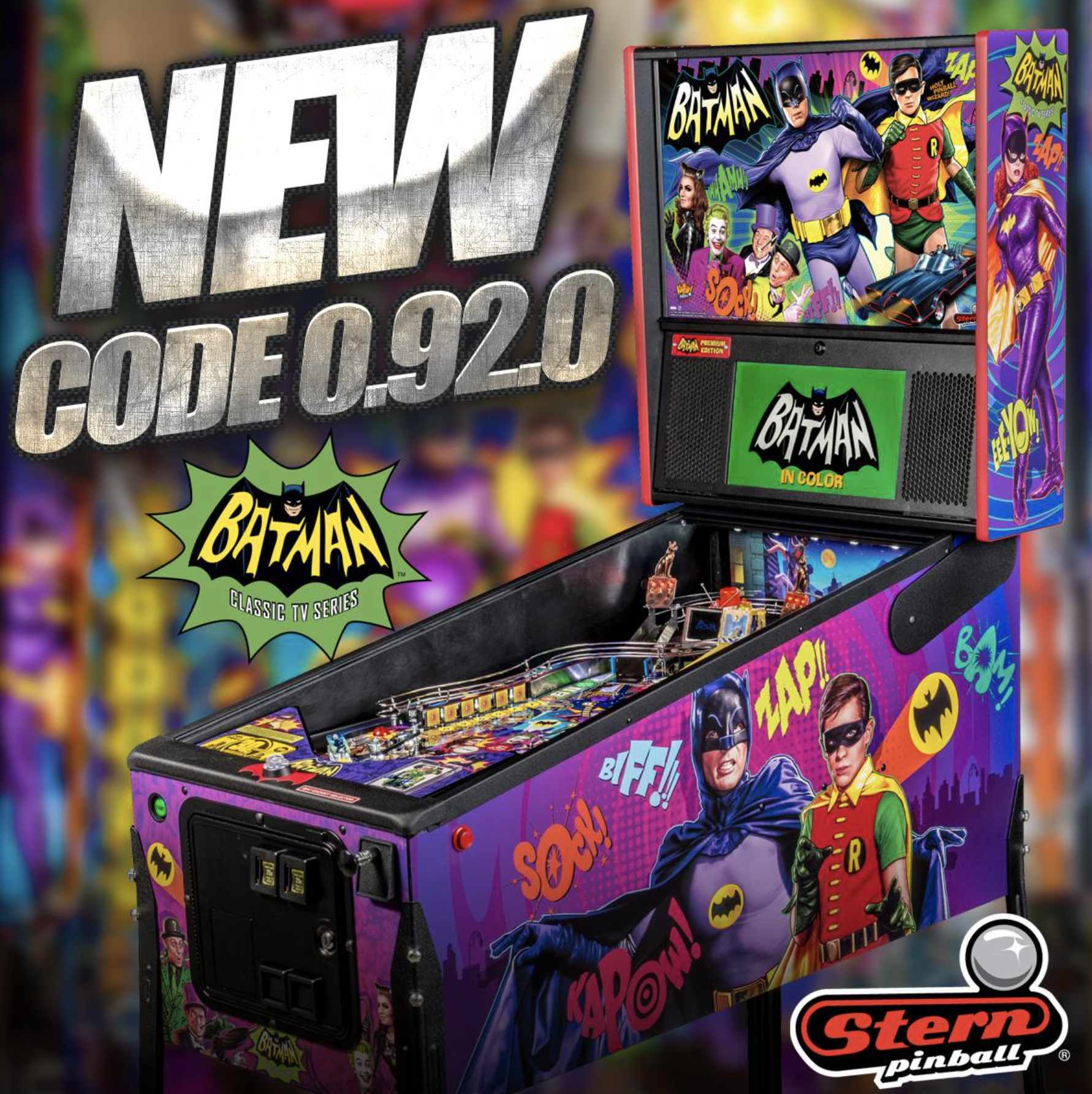 Stern announced new code this week for Batman '66, which includes two new season 3 minor villain modes.  Check out what all is new in version 0.92 here!
---
Upcoming Pinball Shows
There are three big pinball shows coming up next weekend!  They are: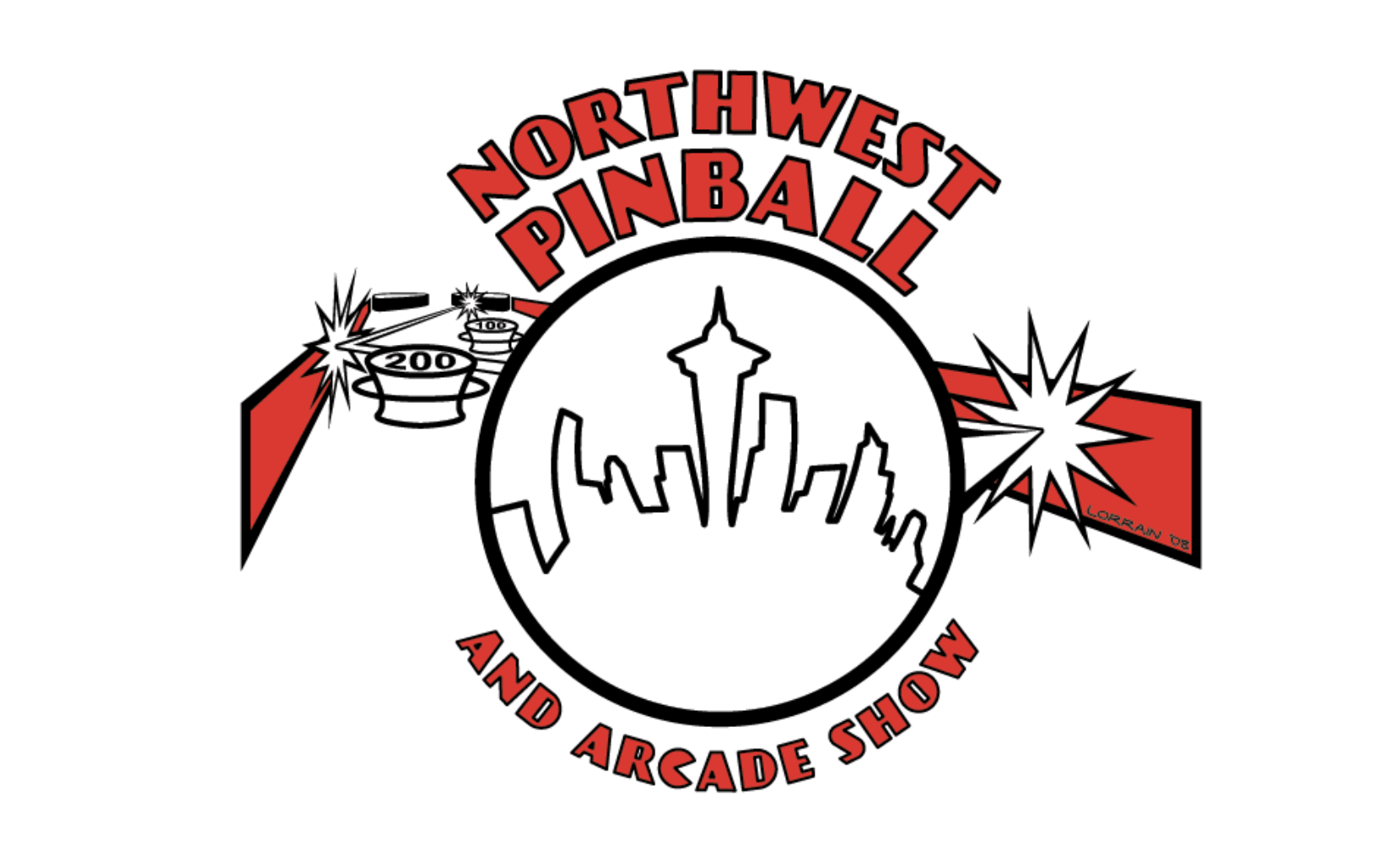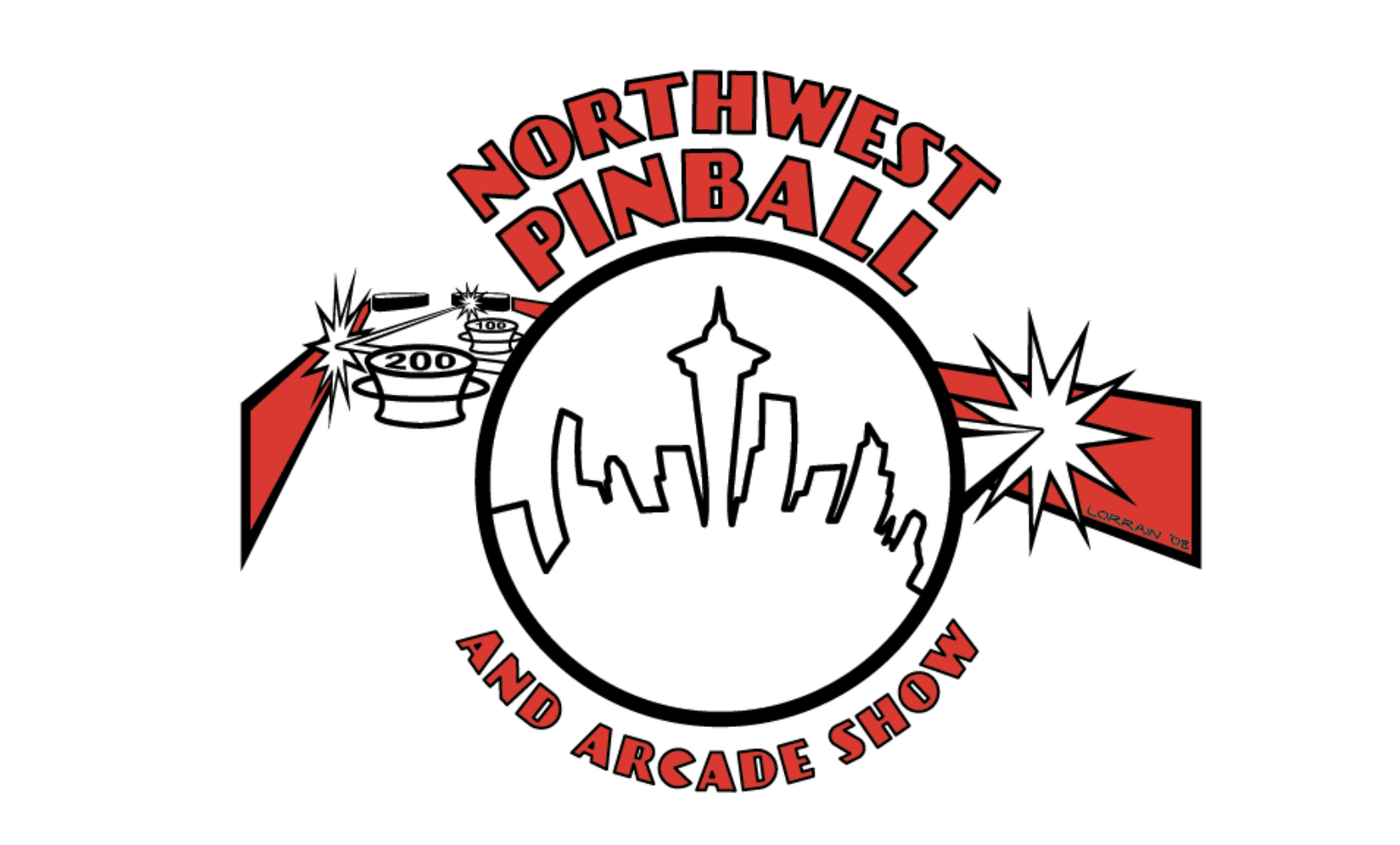 Go check them out!
---
Pinside Releases New Logo, Website Upgrades


Robin, founder of Pinside.com, announced last week some major upgrades to his website have been released (phase 1), and that even more updates will be released next week-ish (phase 2 and phase 3)!  Check out the Pinside thread about it here.
---
IFPA World Pinball Championships
Congrats to the #1 ranked pinball player in the world, Raymond Davidson, who won the IFPA 15 World Pinball Championship this past weekend.  Raymond beat out Daniele Acciari (2nd), Trent Augenstein (3rd), and Adam Becker (4th).  Congrats Raymond!
---
Pacific Pinball Museum
The Pacific Pinball Museum is having a huge surplus sale on June 23rd.  They are located near San Francisco, California.  Check out all the games for sale and their prices here!
---
The Roller Coaster of owning Alien Pinball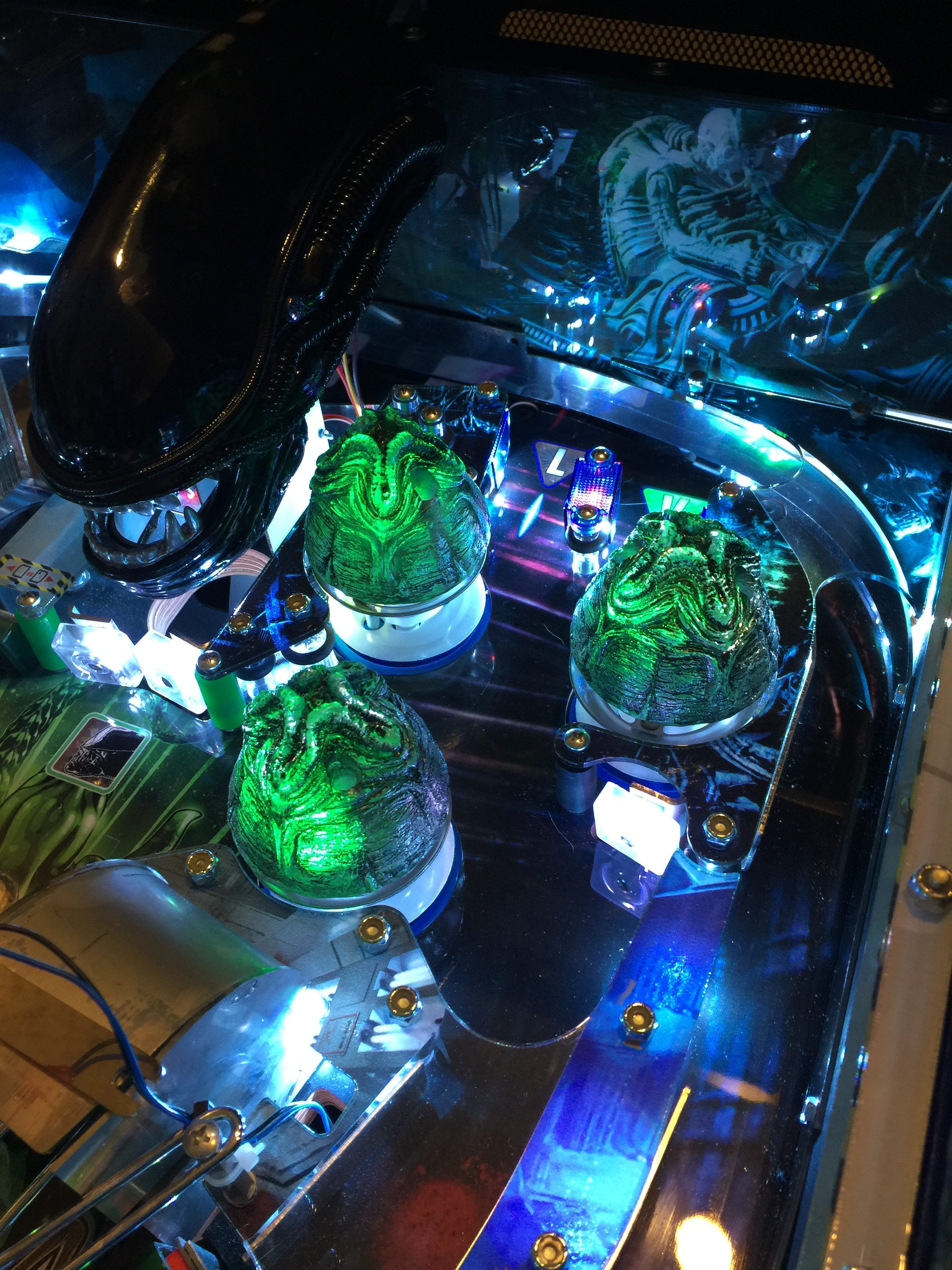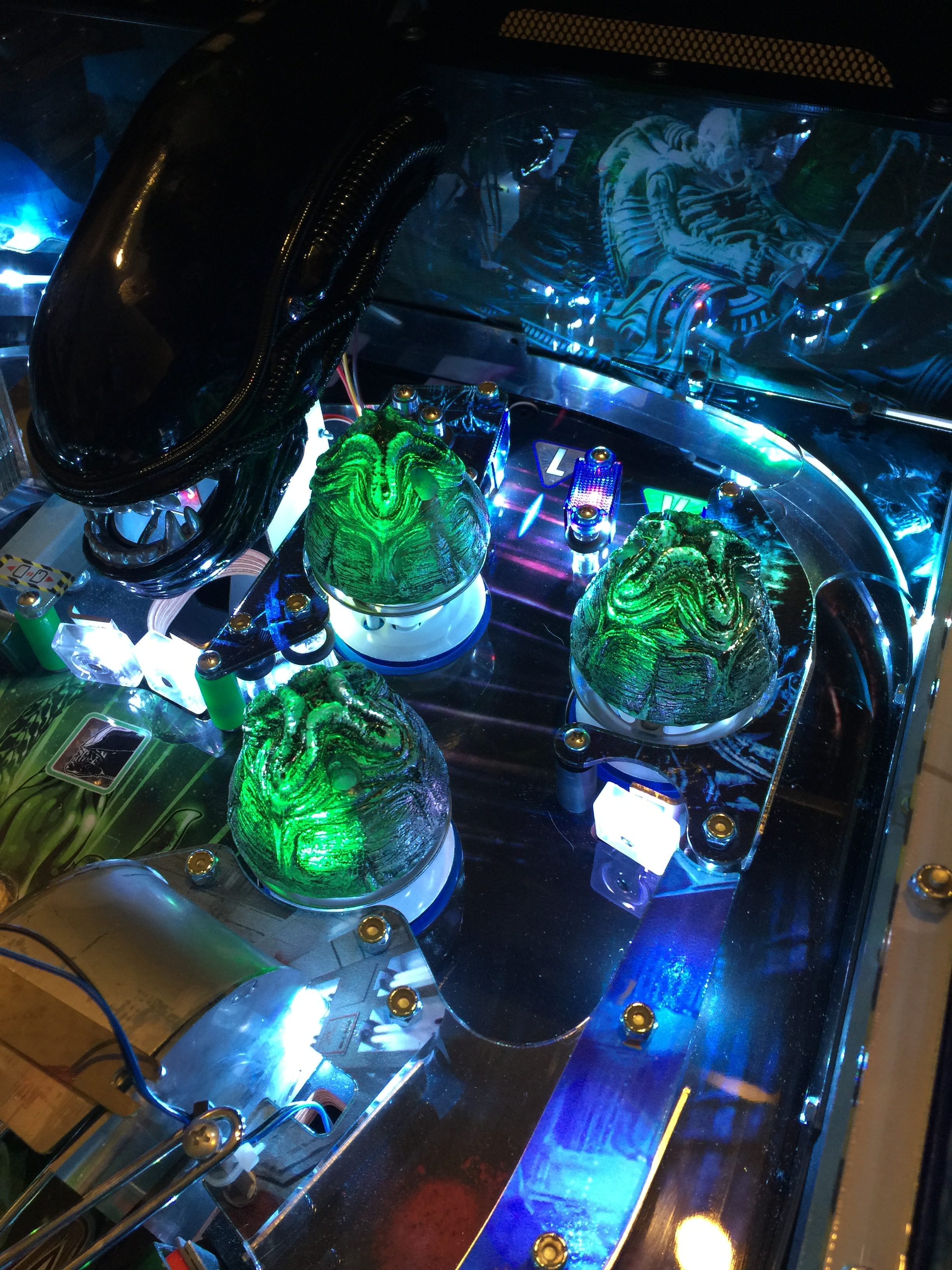 If you want to know what it was like for one owner of Heighway Pinball's Alien machine, check out this post with tons of pics and videos!  It was quite the roller coaster.
---

What is your favorite Limited Edition machine?
---

— Cool and Crazy Stuff —
Best School Project Ever
Check this out – these kids at Aspen Park Elementary School brought pinball machines back to life!
"After five months of work, the whirls and pops of gears is a reassuring noise – one that is nearly as loud as the cheers surrounding a 1954 Bally pinball machine at Aspen Park Elementary School in Comox.
The cheers are coming from the North Island District Education School (NIDES) engineering class gathered around the classic machine – a machine the students restored themselves and got to play with for the first time Thursday afternoon…"
Very cool story.  Also, I think I went to the wrong elementary school.
---
New Mod: NIB Cologne – Limited to 100!  Wait what?
Yep, that is correct.  Along the lines of the pet rock, the Mod Couple will now be offering NIB Cologne.  Mod the player, not the game.
To skip to just the Promo, click here!
---
Neil Patrick Harris – Birthday Wishes Come True
Remember this tweet from actor Neil Patrick Harris?
American Pinball and Joe Newhart from Pinball Star made his birthday wishes come true – check it out!
---
Nick Cannon Opening Sports Bar and Arcade in Miami Beach
Check out this this article detailing the new Sports Bar and Arcade that Nick Cannon is opening in Miami Beach – and pinball is coming!
"The full arcade will open later this year and feature classics like Pac-Man, pinball and Asteroids."
---

— To Those Who Make This Hobby Better —
Shoutout to Pinsider Cleland.  Cleland creates sound replacement mods for some games, such as Guardians of the Galaxy and The Walking Dead.  His work can transform your experience with your pinball machine.  Thanks for all the time you spend on this Cleland!!
---

— End of Post Bonus —
---

— What is Coming Up on TWIP —
Tuesday – Your Top 10 Pinball Designers
Wednesday – Name the Game – with some modifications…
Thursday – Not sure yet…
---
Get alerts for new posts from This Week in Pinball – follow/like us on Facebook, Twitter, or sign up by email:
Disclaimer: Any articles, interviews, or mentions of pinball manufacturers or pinball products is NOT an endorsement.
Have a scoop or anonymous rumor?  Email us at thisweekinpinball@gmail.com
---

Please support sponsors of the Giveaways!
Win FREE deeproot Pinball Machines (estimated MSRP ~$5,000 – up to $10,000)!!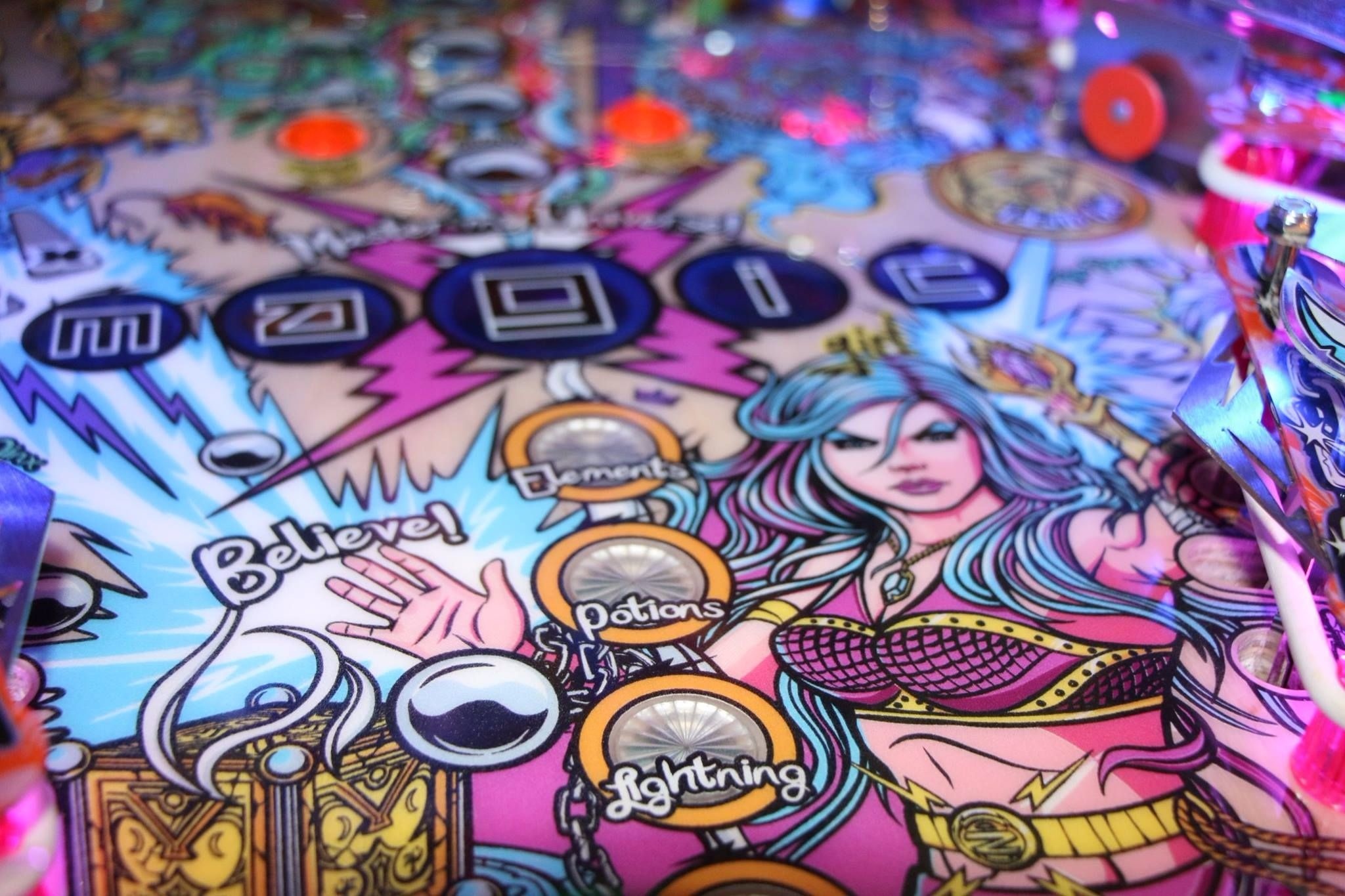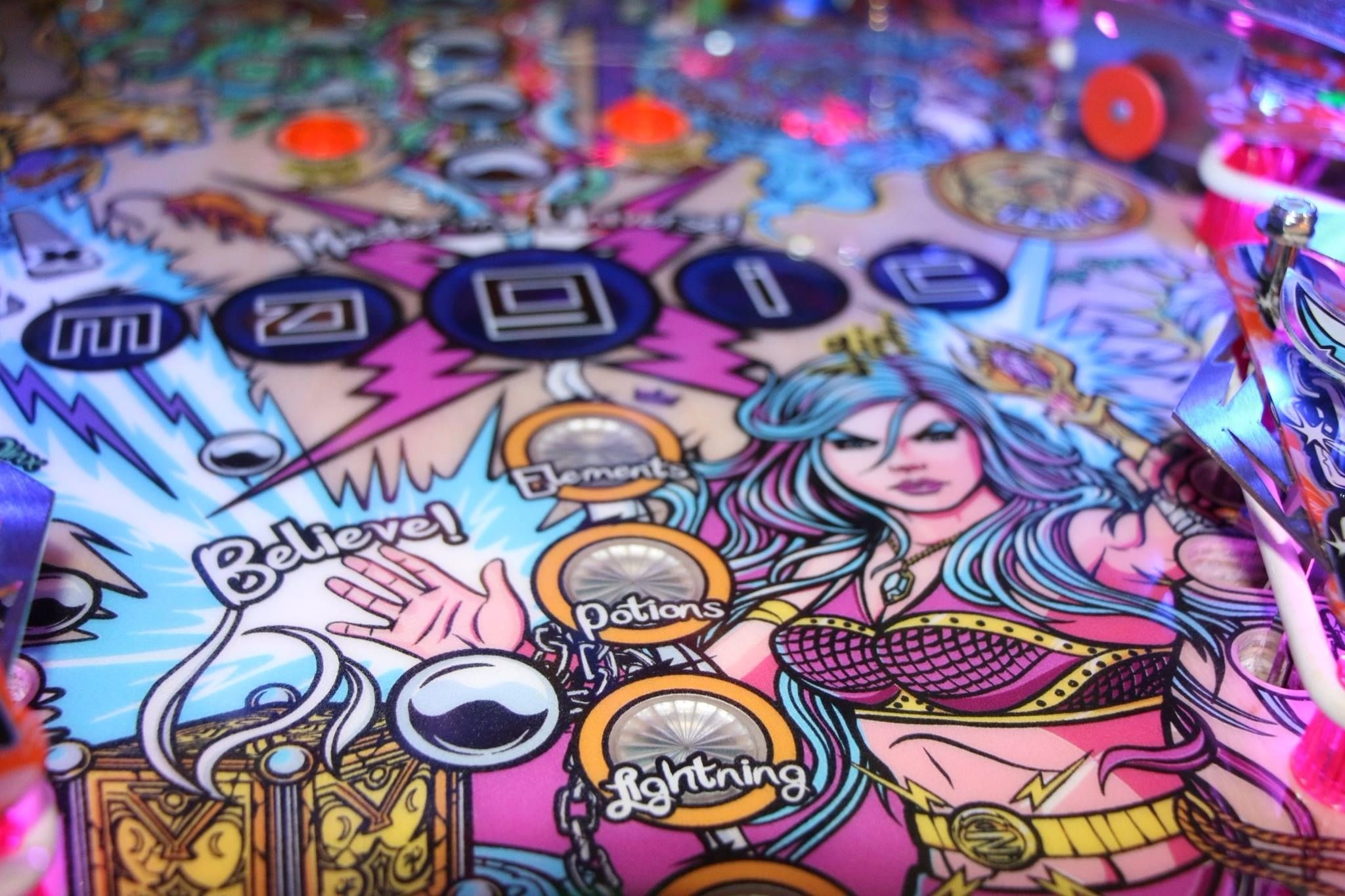 deeproot Pinball plans to give away a FREE pinball machine for each designer to some lucky winners!!  Designers include Robert Mueller, Dennis Nordman, Jon Norris, Barry Oursler, and John Popadiuk.  You get a FREE deeproot machine of your choice by that designer!  The designer will also help set up the machine, discuss the design process and the game, and play your game at your place of residence!!  You can invite up to four friends.  These giveaways will take place after deeproot Pinball officially launches (expected to be at TPF next year)!!  (Reasonable restrictions apply.  Subject to change.)
---
June Giveaways
Pin Stadium Lights (~$300.00)

Mezel Mods Gift Card ($75.00)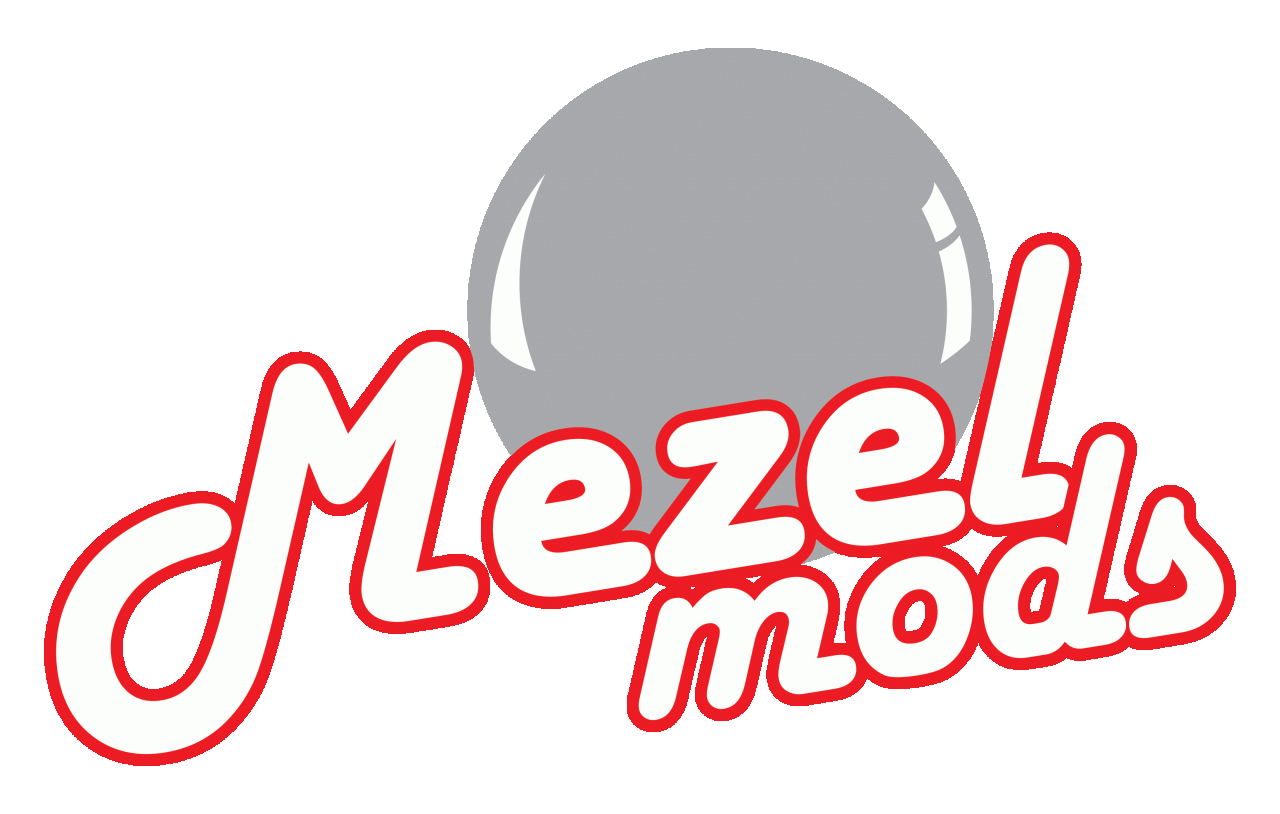 Titan Universal Silicone Ring Kit ($40.50)


Comet Pinball Two Double Spotlight Kits ($39.98)


$25 Gift Card to Double Danger Pinball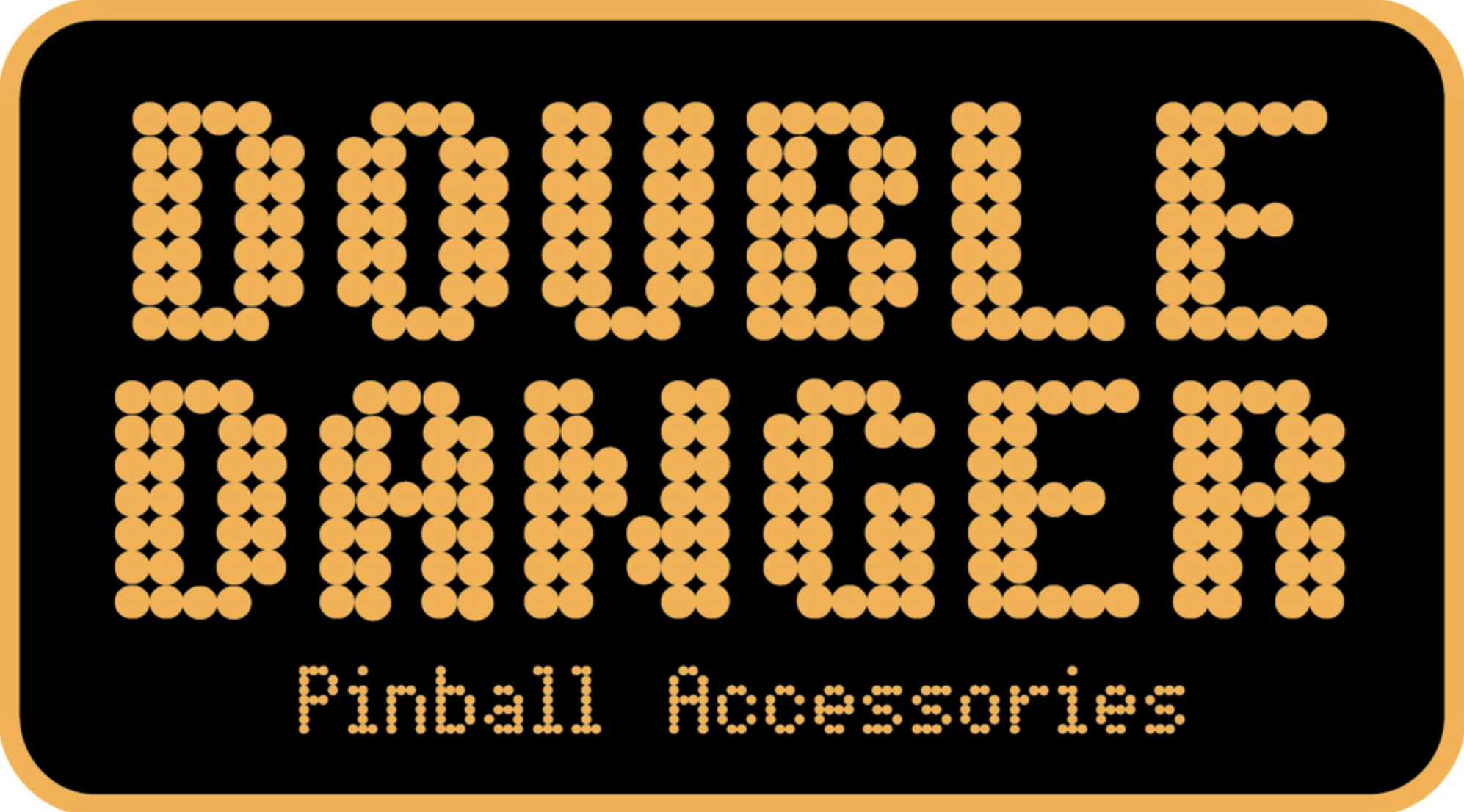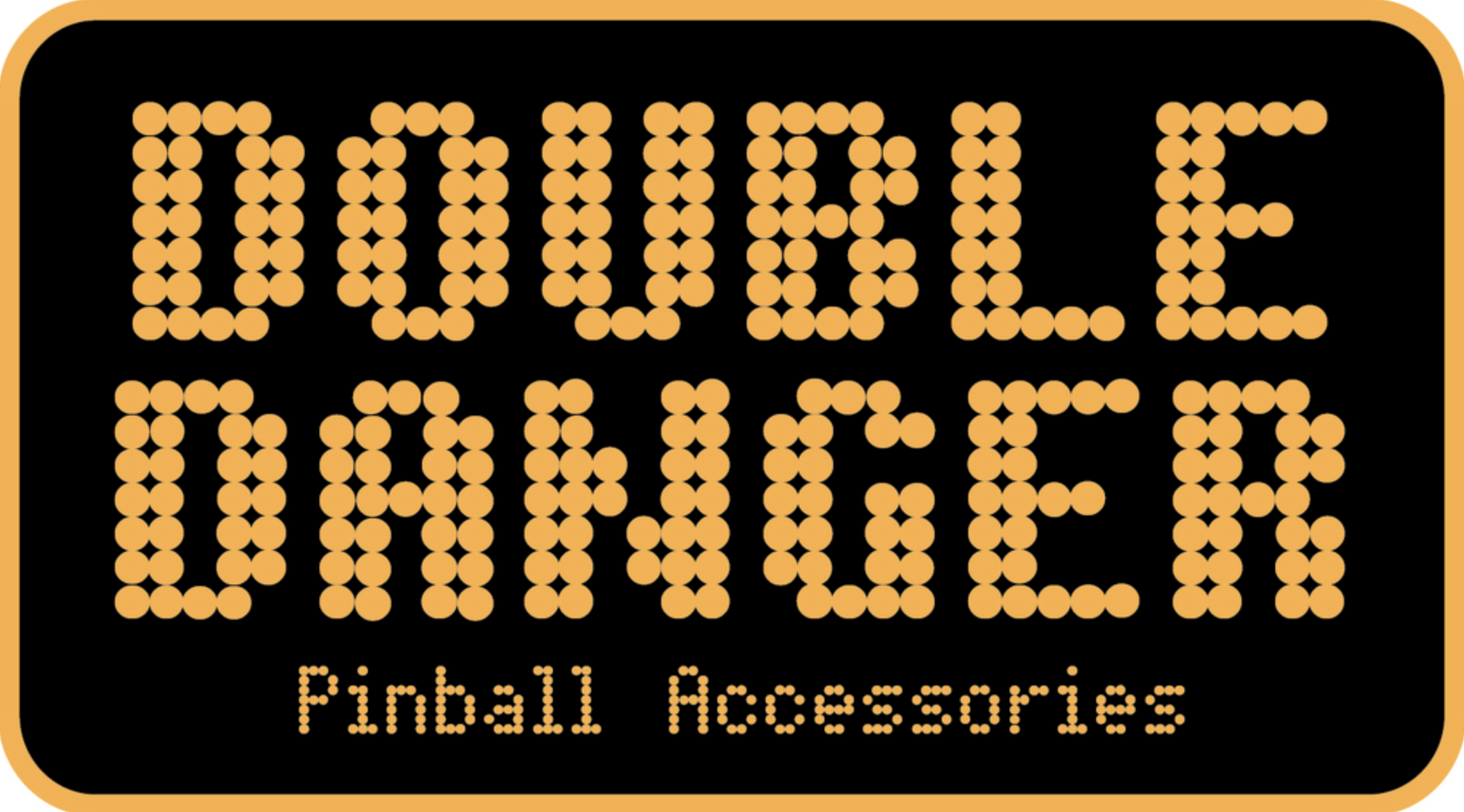 Dialed In! Translite – autographed by Jersey Jack Guarnieri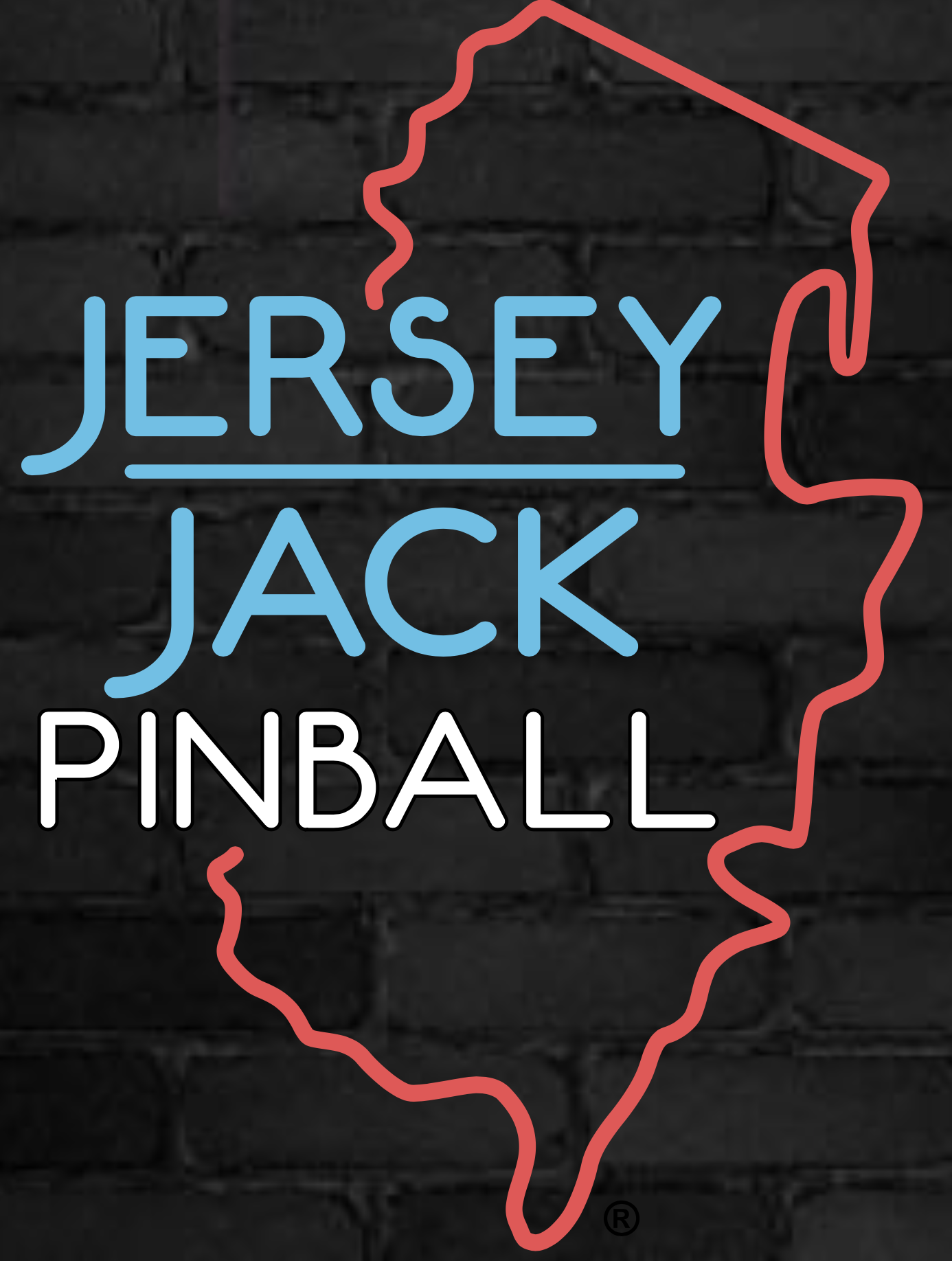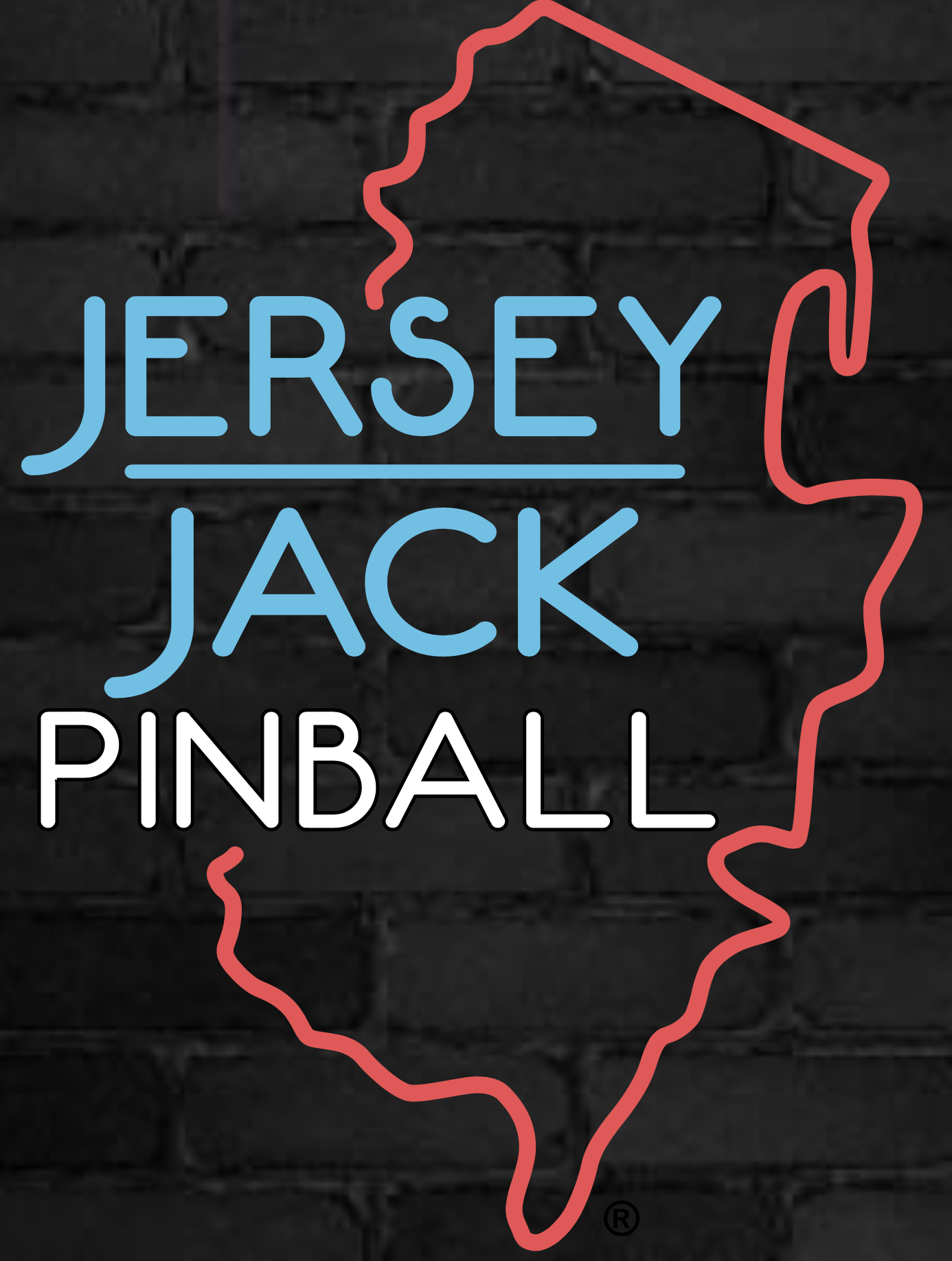 Iron Maiden Translite – autographed by designer Keith Elwin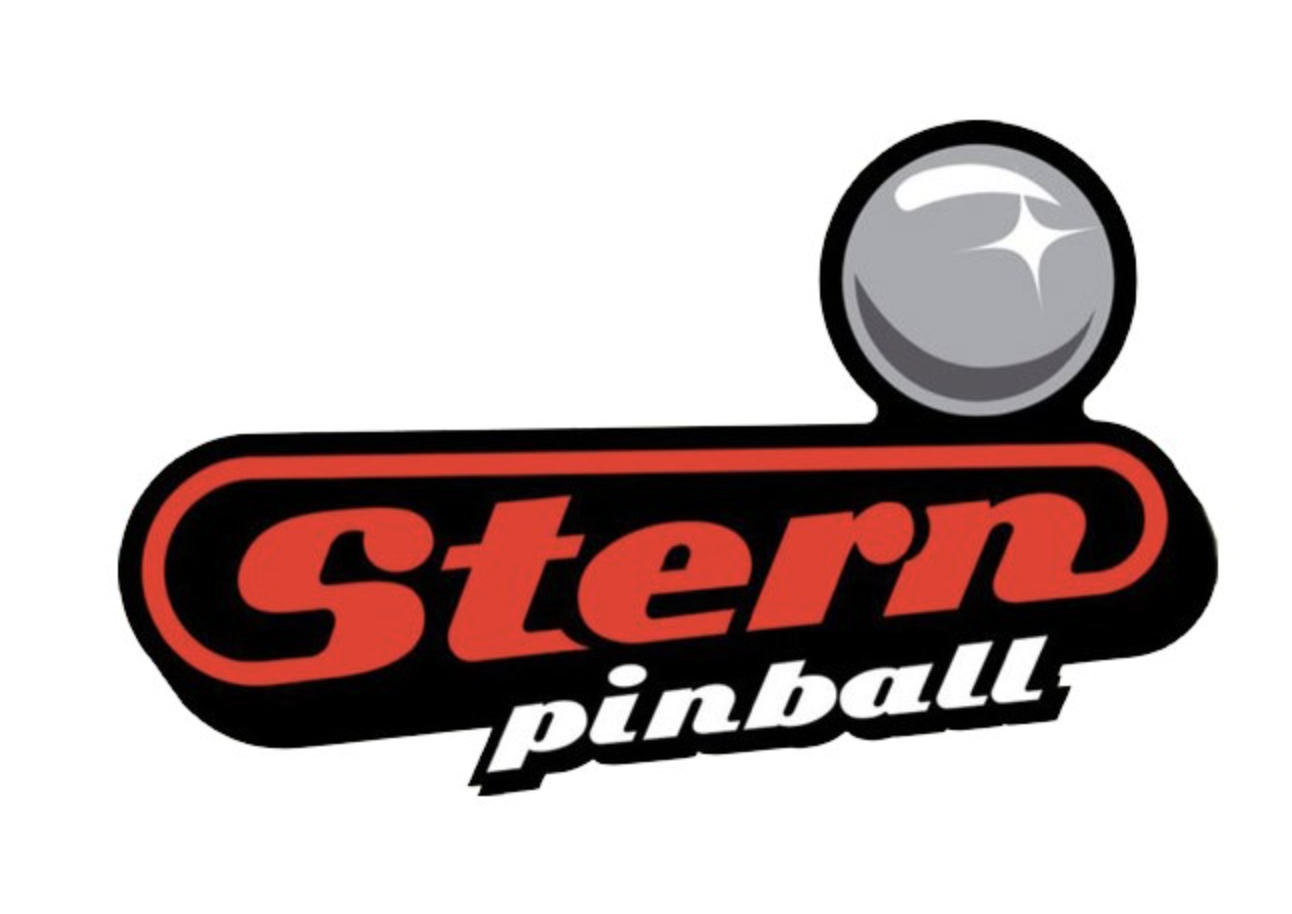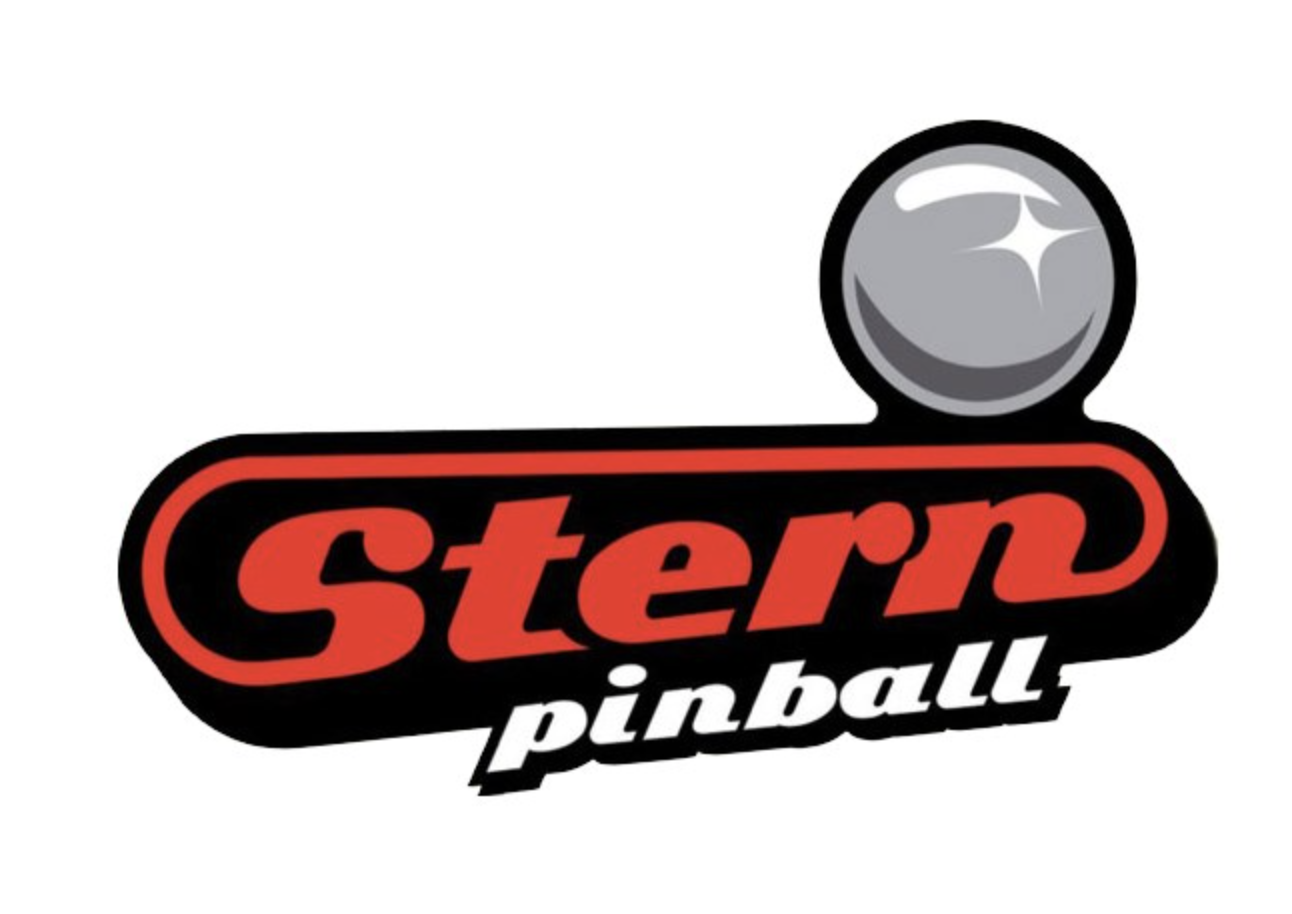 American Pinball t-shirt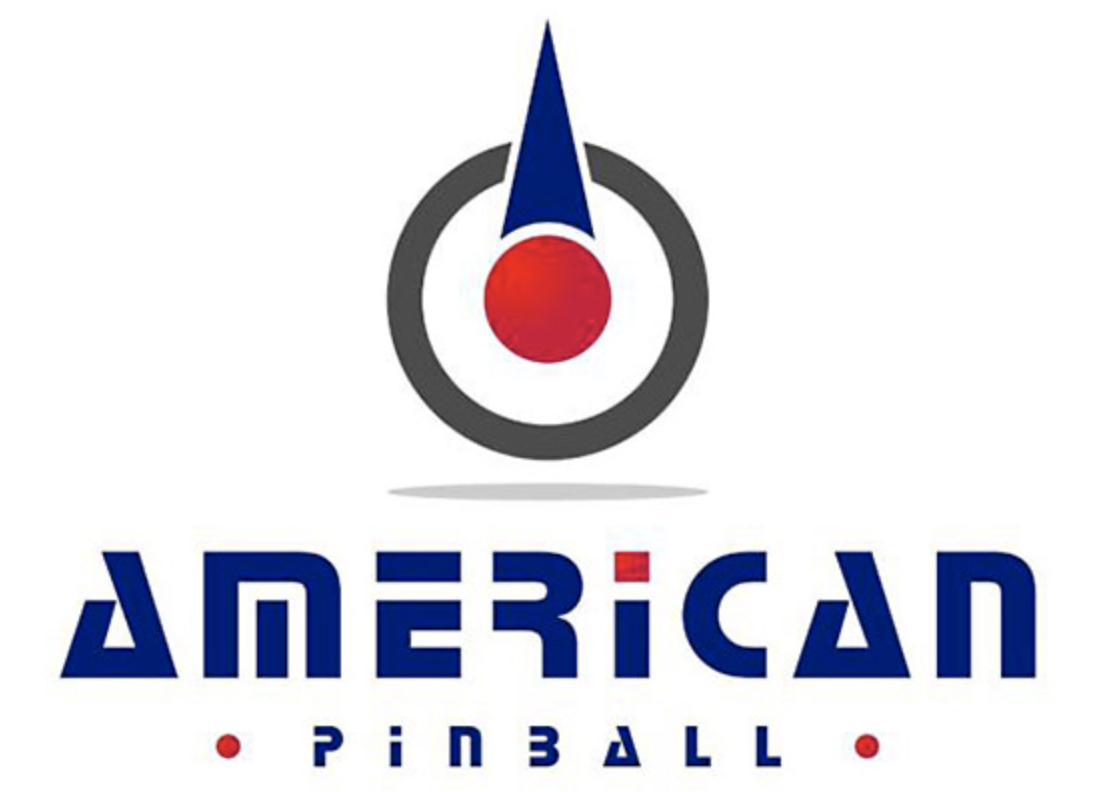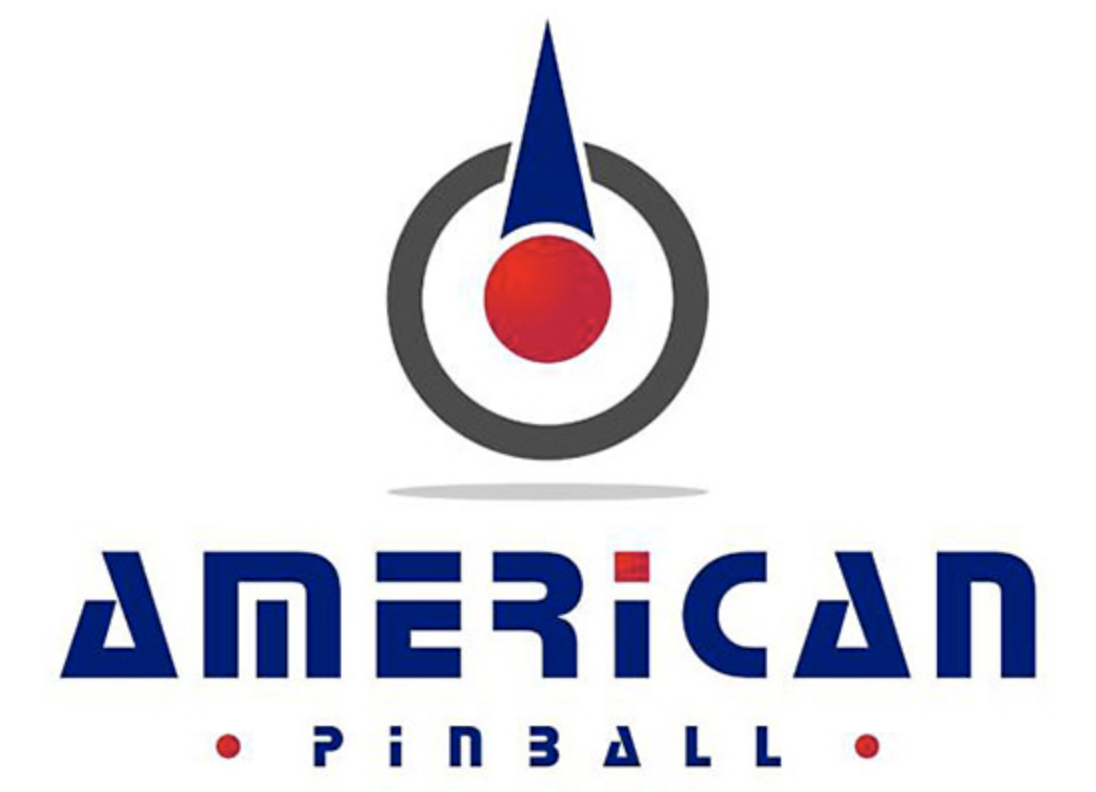 ---

Stern Pinball
Most Recent Titles
Aerosmith  |  AC/DC Vault Edition  |  Star Wars  |  Guardians of the Galaxy  |  AC/DC Luci Vault Edition  |  Iron Maiden
Announced/Confirmed
Elvira 3
Rumors of Future Titles
Deadpool?  |  The Munsters?  |  The Beatles?  |  Steve Ritchie Black Knight 3000?  |  Superman 1978?  |  Beetlejuice?
Jersey Jack Pinball
Most Recent Titles
Wizard of Oz  |  The Hobbit  |  Dialed In  |  Pirates of the Caribbean
Rumors of Future Titles
Willy Wonka?  |  Toy Story?  |  Guns N' Roses
Chicago Gaming/Planetary Pinball
Most Recent Titles
Medieval Madness Remake  |  Attack From Mars Remake
Rumors of Future Titles
Monster Bash Remake?  |  Cactus Canyon Remake?  |  Theatre of Magic?  |  Big Bang Bar Remake?
Spooky Pinball
Most Recent Titles
Rob Zombie's Spookshow International  |  Dominos (*contract game)  |  Jetsons (*contract game)  |  Total Nuclear Annihilation (*contract/house game)  |  Alice Cooper's Nightmare Castle
American Pinball
Most Recent Titles
Houdini
Rumors of Future Titles
Oktoberfest?
P3 (Multimorphic)
Lexy Lightspeed  |  Cannon Lagoon  |  Cosmic Cart Racing
Pinball Brothers
Rumors of Future Titles
Queen?  |  Barry Oursler's Original Theme?  |  Playboy?
Dutch Pinball
Most Recent Titles
Bride of Pinbot 2.0  |  Bride of Pinbot 3.0 (on hold)  |  The Big Lebowski (production issues)
Circus Maximus
The Pinball Circus Remake  |  Kingpin
Homepin
Thunderbirds (coming soon)
deeproot Pinball
Announced/Confirmed
Fire and Brimstone
Rumors of Future Titles
Retro Atomic Zombie Adventureland?  |  Alice in Wonderland?  |  Magic Girl?  |  Original Houdini design?
Silver Castle Pinball
Timeshock (coming soon)
Phénix Pinball
Olympic Goblin
Get alerts for new posts from This Week in Pinball – follow us on Facebook, Twitter, or sign up by email: