— This Week's Top 5 Stories —
1. Scott Danesi Talks Game #2 on Special When Lit, Plus Game #2 Teaser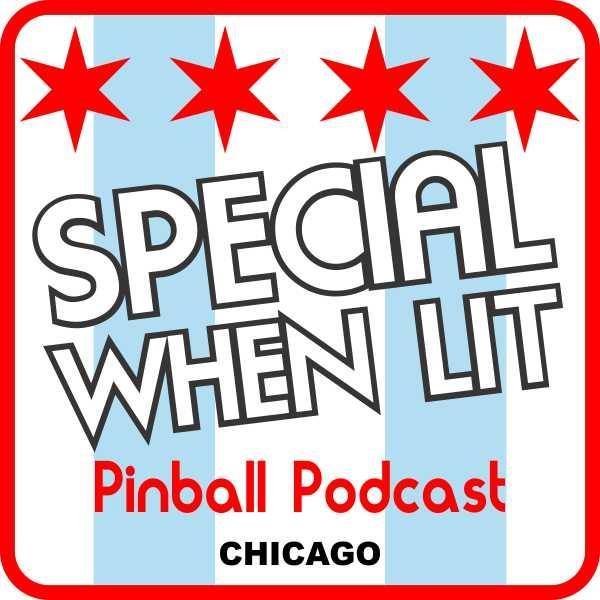 The Special When Lit Pinball Podcast (website, Facebook) continued their streak of great interviews – they interviewed pinball designer Scott Danesi on their most recent podcast! He talks quite a bit about the new game he is designing. Below are just a few of the highlights from the interview:
Special When Lit: Are you working on anything right now for [game] #2?
Scott Danesi: Well…if you guys turn around…you can see…
SWL: [laughs] We didn't want to divulge…I didn't know what was safe for the podcast [laughs]
SD: [laughs] No it is all good! So there is a cabinet sitting here. I do have a whitewood cut. I need to test out the geometry and stuff. It will be not the last whitewood I cut, I will guarantee that. The geometry's gotta be right, it's really gotta be right. Any kind of clunkiness I can't have that…
SWL: You want a free flowing game that shoots well…
SD: Absolutely. I do spend a lot of time cutting whitewoods because I luckily have a CNC here in my garage, so I'm able to go out there, spend two hours, cut the next whitewood, quickly mock parts up on to it…because what I do is – when I'm making a machine…when I cut the playfield, I'll stick the flipper assemblies on there with just two or three or maybe four screws maximum, just quickly mock them up on there, stick the flipper bats on them, stick some posts in where the main shots are just to delineate the shots and go ahead and shoot them, just to make sure they are in fact in the right spot. And you don't even need a computer to fire up the game. Basically, people are forgetting that all you really need to fire up a game is a power supply, two high voltage flipper switches, and some wires.
SWL: When you approach a whitewood, do you have a design style or a theory that you're going for? Do you think about how flowy you want a pin, do you think about stop and go…or are you just creatively going on the fly and seeing where it leads you?
SD: My favorite pinball designers of all time is Steve Ritchie…in talking to him in real life, he is such a nice dude, it is ridiculous. He is so open to talking about things and giving me feedback. He played TNA a few times at MGC [Midwest Gaming Classic] when it first came out, with me standing there…[RItchie said] "Scott, this is crazy, you gotta slow that scoop down" and I told him no, and eventually he was like "I like that scoop, coming out fast" [laughs]…he is a great dude. But I like what he has done with all of his games, I like his very flowy style, but at the same time I don't want a game that is completely flowing all the time so it is non stop flowing. You do need the ability to catch the ball at certain times. And I think a good balance of that is High Speed.
…
I do think about that a lot, I try to balance it. I think one of the key things I think I've nailed on this one is I have the ability to turn shots from flowy action into stop shots. So with software, we'll be able to control the speed and action of the game.
SWL: I know you can't divulge a lot about this game because you're still seeing your way through it. But was there anything from TNA that you really liked that helped you make decisions in this next game…and on the other side of things, was there anything in TNA that you wanted to improve on or maybe didn't want to repeat that maybe influenced any decisions you made in your next game?
SD: One of the things that people complain about in TNA is that the left scoop is a little bit hard to hit. That is something I've been keeping in mind. If I put a scoop in the game, you [will be able to] actually hit it reliably.
On the production at Spooky…
SD: They are going to shut it down [TNA production] at 550 [units] so they can finish off the run of TNAs when they're running them side by side with Alice Cooper, and once those TNAs are done, the Alice Coopers…will be able to go full throttle on both lines that they have set up…and after Alice Cooper – when Alice Cooper is getting close to being done and they know where they're at with everything else, it is either going to be my next game on the line, or if we need any more time for whatever reason…
[minor Danesi dog interruption]
SWL: You did kind of break a bit of news on the production line, so after Alice Cooper's Nightmare Castle, potentially your second game would be ready to go?
SD: Yeah. So that is the goal. The best part about it is, if I need more time, then we can run TNA again.
SWL: So either way, after Alice Cooper, one of Scott's games is going to be on the line most likely?
SD: It sounds kind of like that…there is plenty of time for this thing to roll out. It's a boutique company, so things roll out very slowly…I'm pushing – it would be nice to have more TNAs come out at a later time, but it would also be awesome to finish this next game and get it done.
…
SWL: And I know we can't discuss the specifics or the details of the whitewood…but can I say that I've seen the whitewood and it looks pretty incredible?
SD: You have seen the whitewood, and I will agree with you, I think its…pretty good!
SWL: I think it will be a pleasant reveal for those that are interested in your next game.
Check out the full podcast here!!
Danesi Game #2 Teaser
We don't know what to make of this and it isn't much, but we can confirm it is some sort of teaser involving Scott Danesi's second game…so we'll leave this here, make of it what you will: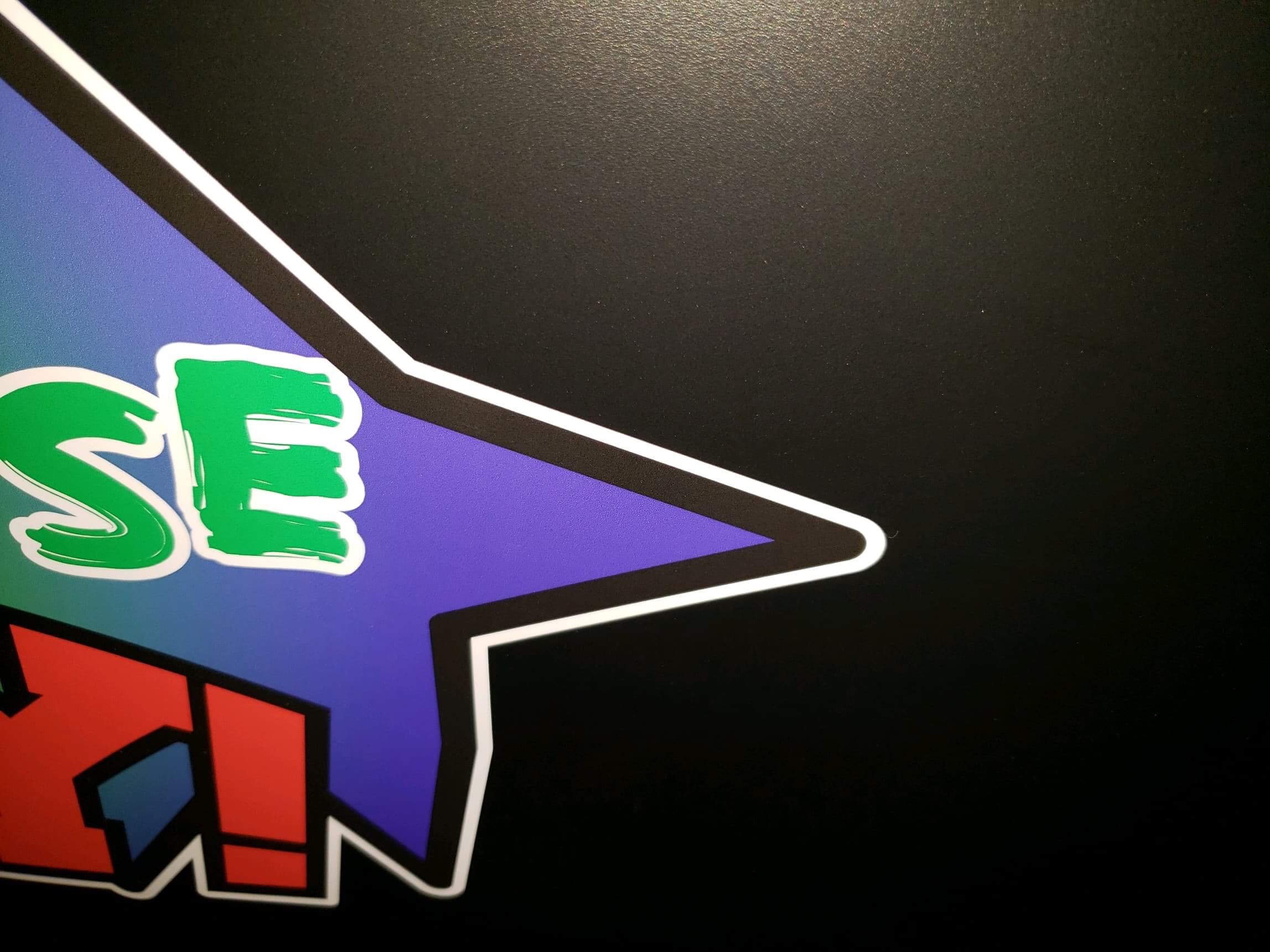 ---
2. Zen Studios Announcements
After recently announcing they had acquired the Williams Bally pinball license, last week Zen Studios announced prices and some of the features of the the first four games (Fish Tales, Medieval Madness, Junk Yard and The Getaway: High Speed II)! Check out the video below from their Facebook page:
Reveal Streams
Jack Danger of Dead Flip had the reveal streams of these machines and showed us the features on Monday evening – check out these tables in action on his Twitch Channel! Click here for part 1 and click here for part 2.
Physical Features
The physical features were summed up nicely in this post on Pinside from Pinsider BenLogan:
"Zen Mode: Traditional Zen style "fantasy" physics. Some cool (and actually tasteful) 3D Zen effects. The castle on MM, for example, explodes with fireball animations.
Arcade Mode: Simulated real world physics. Think slope settings equivalent to what you'd find in a local pizza joint. Way harder and more true to life than TPA, by a long shot! Easy to learn tough to master.
Tournament Mode: Steeper slope for sure. Perhaps bordering on too steep (I'd rather see them err on the side of too hard!). Not sure if they widened outlanes and increased sling sensitivity."
Blahcade Podcast – Interview with Mel Kirk
Finally, if you want to know ALL the details on this announcement, make sure to listen to this interview with Mel Kirk (Vice President of Publishing at Zen Studios) on the Blahcade Pinball Podcast. It is about an hour and they dive deep into these tables – check it out!!
---
3. Haggis Pinball
Another new pinball company? Haggis Pinball, located in Australia, announced this week that they are going to attempt to build a pinball machine with the goal of having it ready for the Texas Pinball Festival in March. One of the more interesting parts of this project is that they plan to document their progress along the way. If you want to follow along, check out their Facebook page here!
---
4. Countdown to Pinball Expo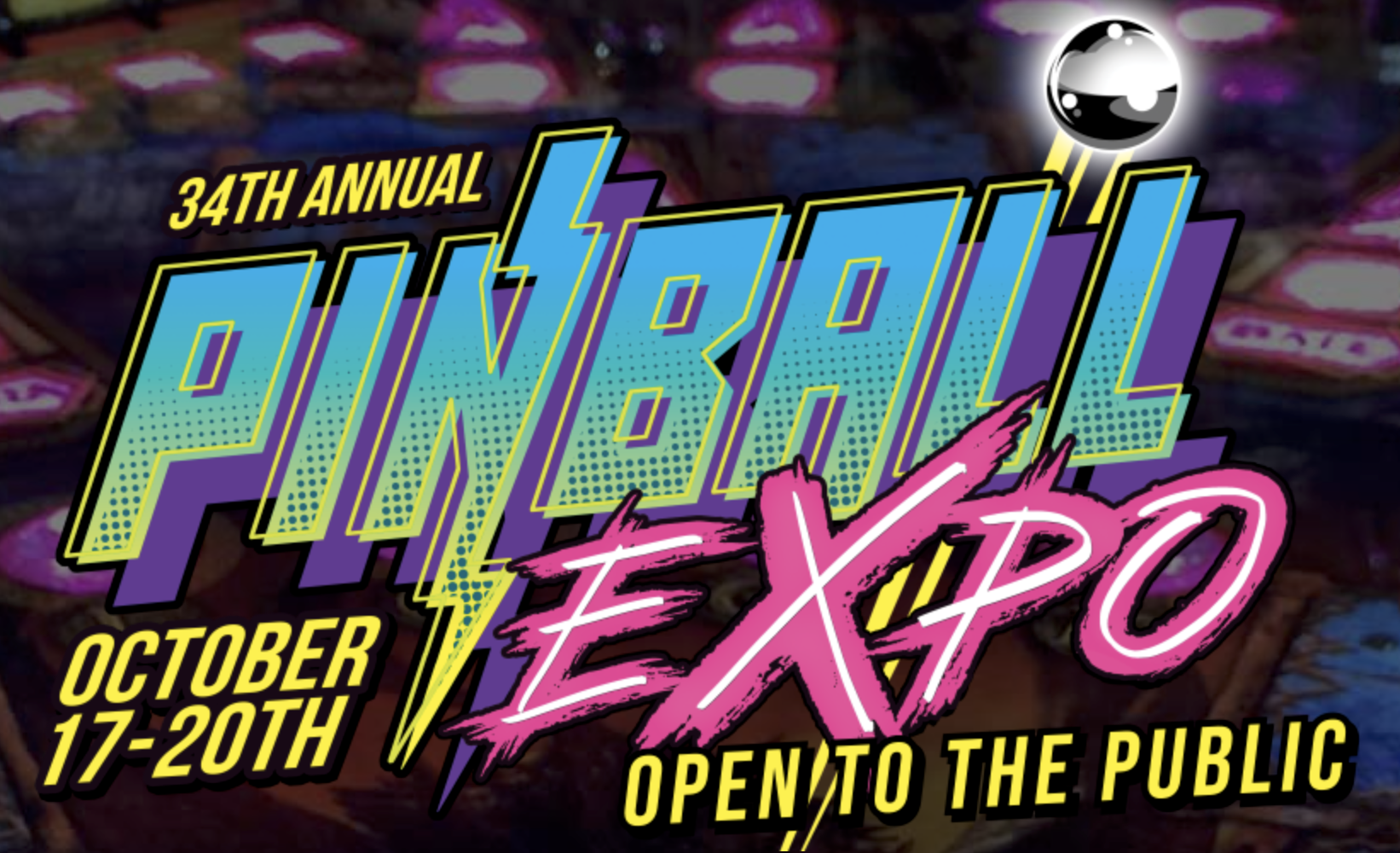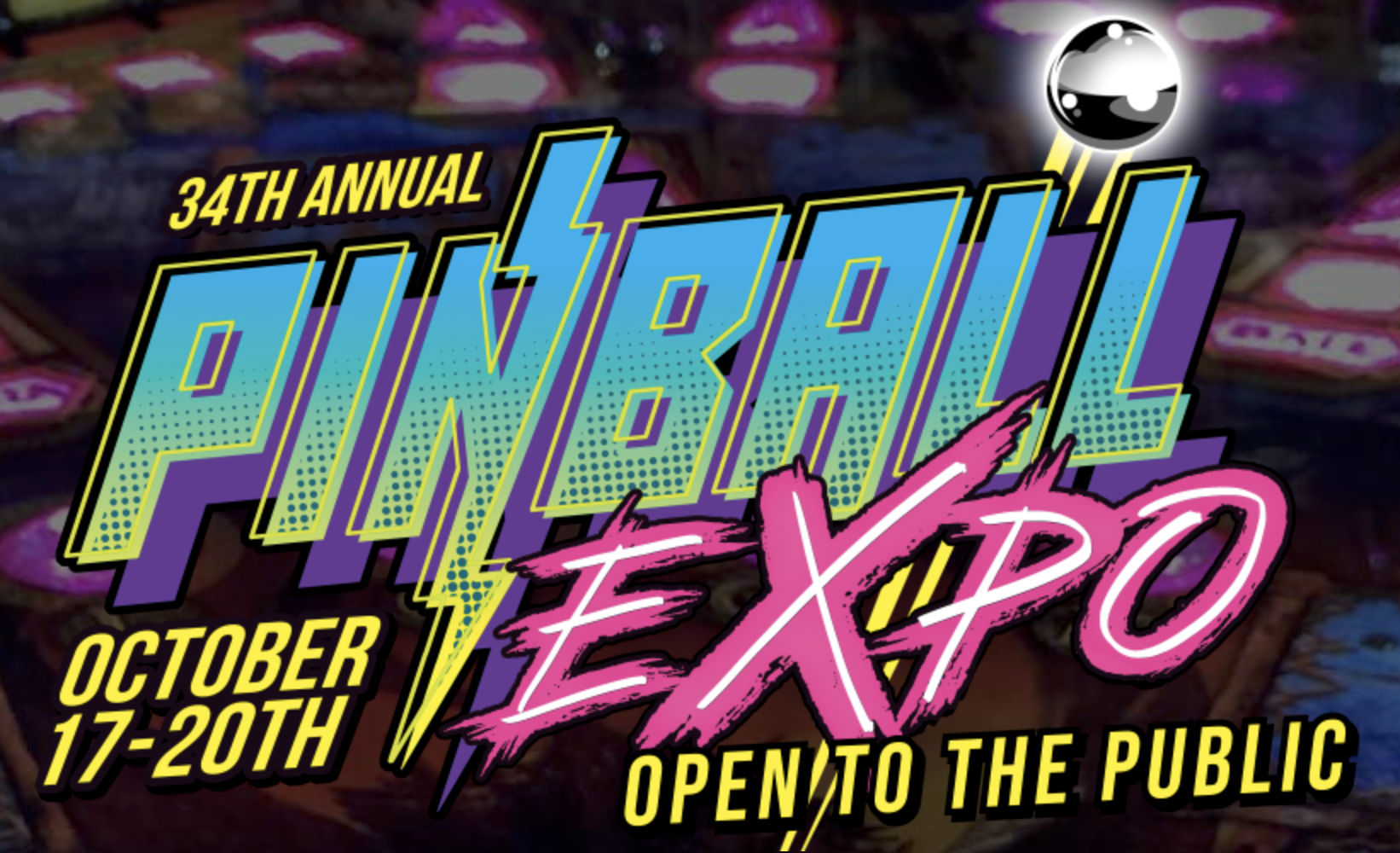 Hype is building for Pinball Expo!! This show will take place October 17th-20th in Wheeling, Illinois. Roger Sharpe is the Promotional Director for Expo this year, and the show is being advertised in several publications, a local TV commercial, and billboards in the area.
There are many interesting seminars lined up – a few notables include:
Thursday, October 18th, 8:30PM:
"Whats New at American Pinball"
Speakers: Joe Balcer, Jim Thorton, Josh Kugler, Jeff Busch, Ish Reneses & Barry Engler
Note: American Pinball's newest creation Oktoberfest is expected to be revealed at Expo!
---
Friday, October 19th, 5:30PM:
"Future Worlds with Deeproot Pinball"
Speakers: Barry Oursler, Dennis Nordman, John Popadiuk Jr., Jon Norris & Quinn Johnson | Moderator: Robert Mueller
---
Friday, October 19th, 8:30PM:
"An Evening with Jersey Jack Pinball"
Speakers: Jack Guarnieri & Staff
---
Saturday, October 20th, 3:00PM:
"Total Nuclear Annihilation"
Speaker: Scott Danesi
---
Saturday, October 20th, 4:00-8:00PM:
Various Speakers from Stern Pinball
Speakers: Keith Elwin, Steve Ritchie, George Gomez
---
This Week in Pinball will be joining Zach and Greg from Straight Down the Middle: a pinball show for a fun seminar Friday at 1:00 PM, see you there!!
Check out the full schedule here!
---
5. Pinball Brothers Update/Speculation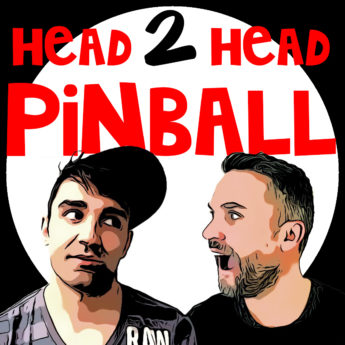 The Head 2 Head Pinball podcast interviewed Wayne Gillard two weeks ago, and TWIP forgot to include an interesting part of the interview regarding what Wayne is hearing about Pinball Brothers:
On if Pinball Brothers will be back and produce Queen and/or Playboy:
"I don't know about Playboy. Queen, from what I'm led to believe, is that they've got the license to Queen and that they'll be manufacturing it in Norway or Sweden or somewhere under the Pinball Brothers banner. But its now September and I thought they were meant to be making some announcement at some point later in the year about the new machine and the new company and the product. But it takes a lot longer than the timeframe – I'd be surprised if they had much happen for the next year. Plus the wind up of Heighway, that takes time as well."
The Pinball Brothers company has been very silent after the fall of Heighway Pinball. It'll be interesting to see if we see more from this company going forward.
---
Get alerts for new posts from This Week in Pinball – follow us on Facebook, Twitter, or sign up by email:
---


What is your favorite BACKGLASS/TRANSLITE in pinball?
---

Identify the pinball machine pictured below for a chance to win a limited This Week in Pinball Lapel Pin! Drawing will be held monthly!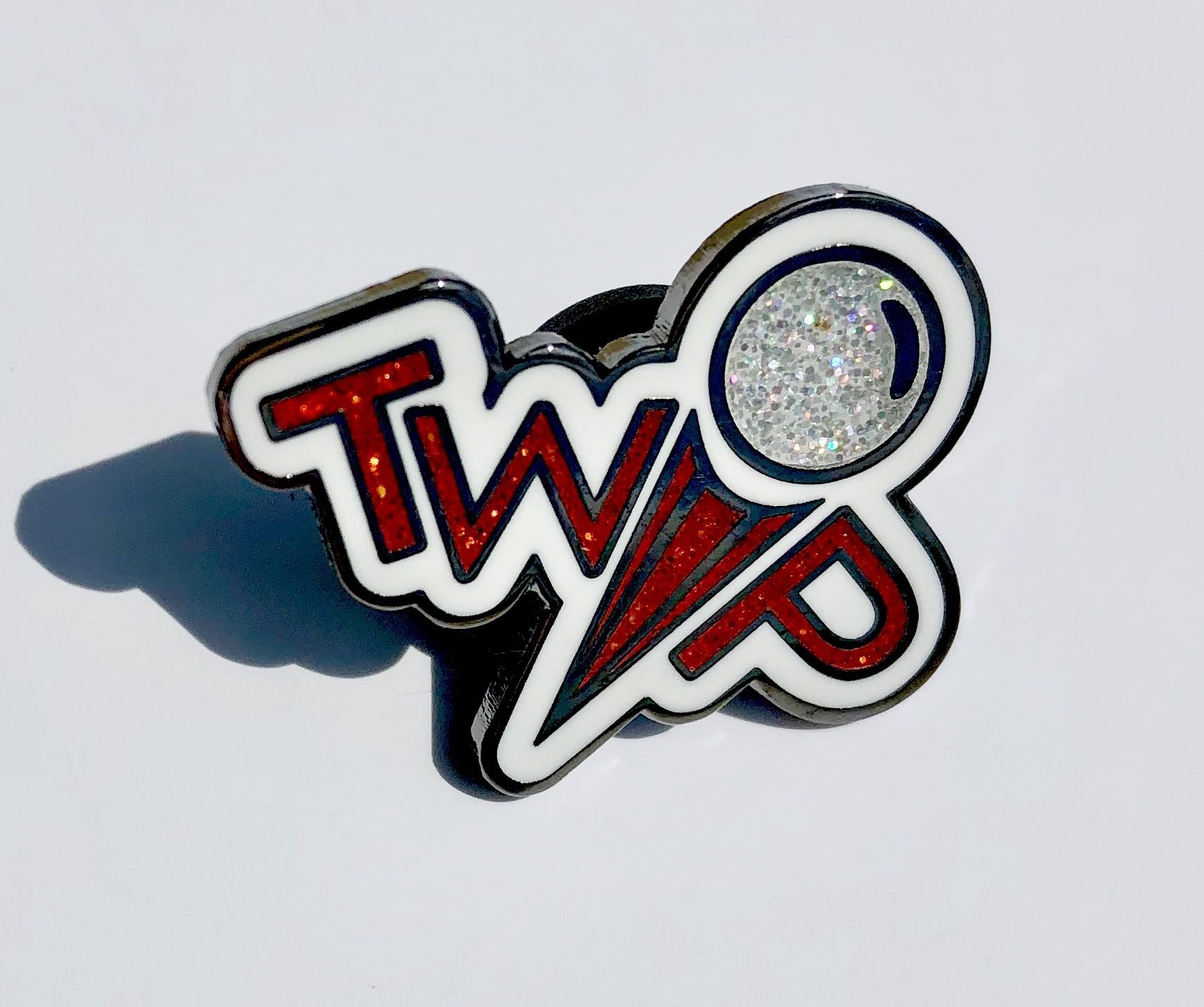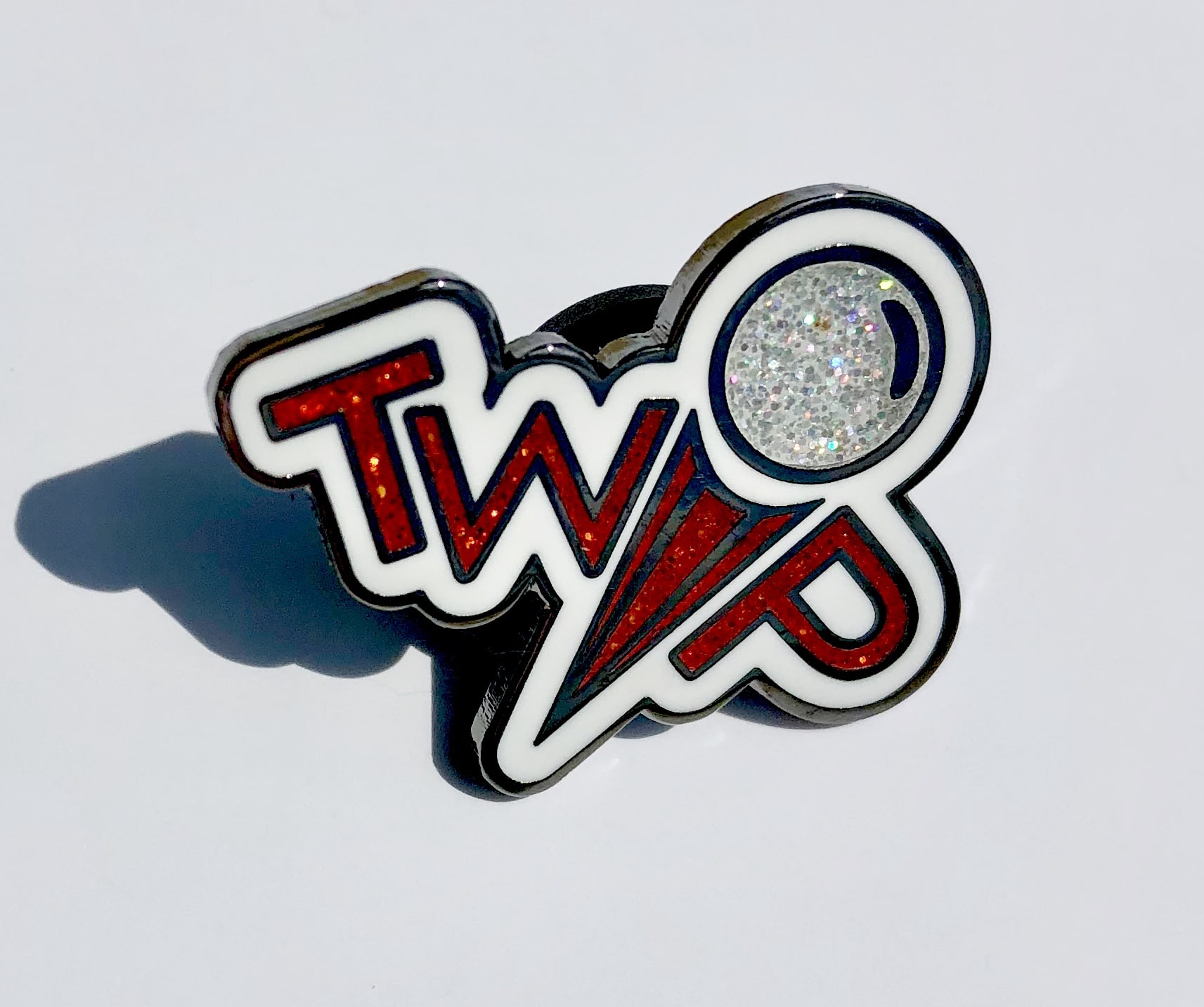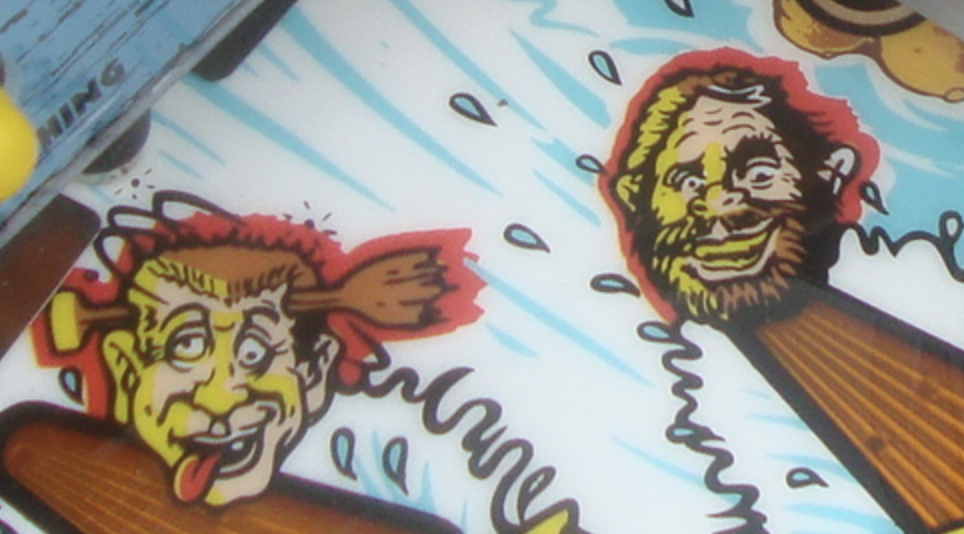 Last Week's answer: Tommy
Email guesses to thisweekinpinball@gmail.com, correct answers will be entered into the drawing for the limited TWIP Lapel Pin!
---

— Presented By —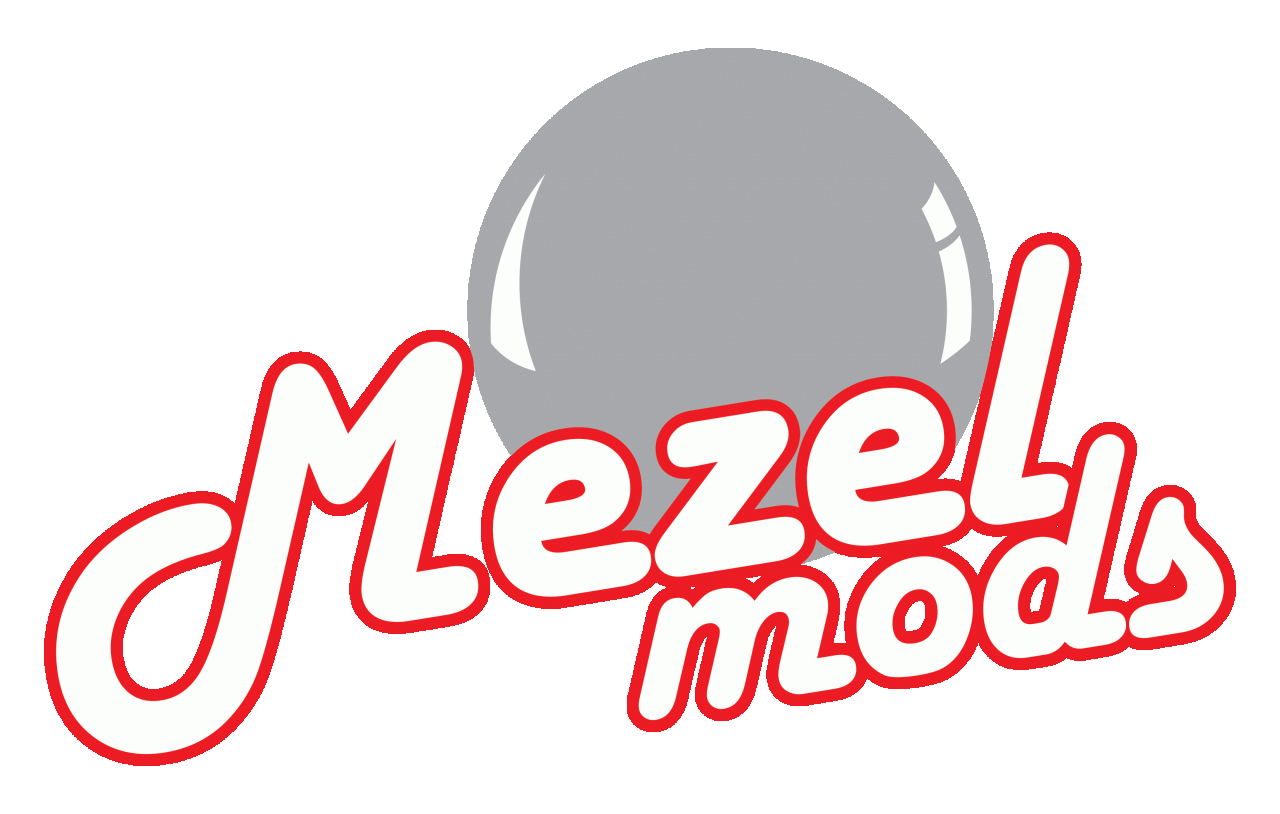 This week's Mod of the Week is the Deadpool Pinball Topper from Laseriffic!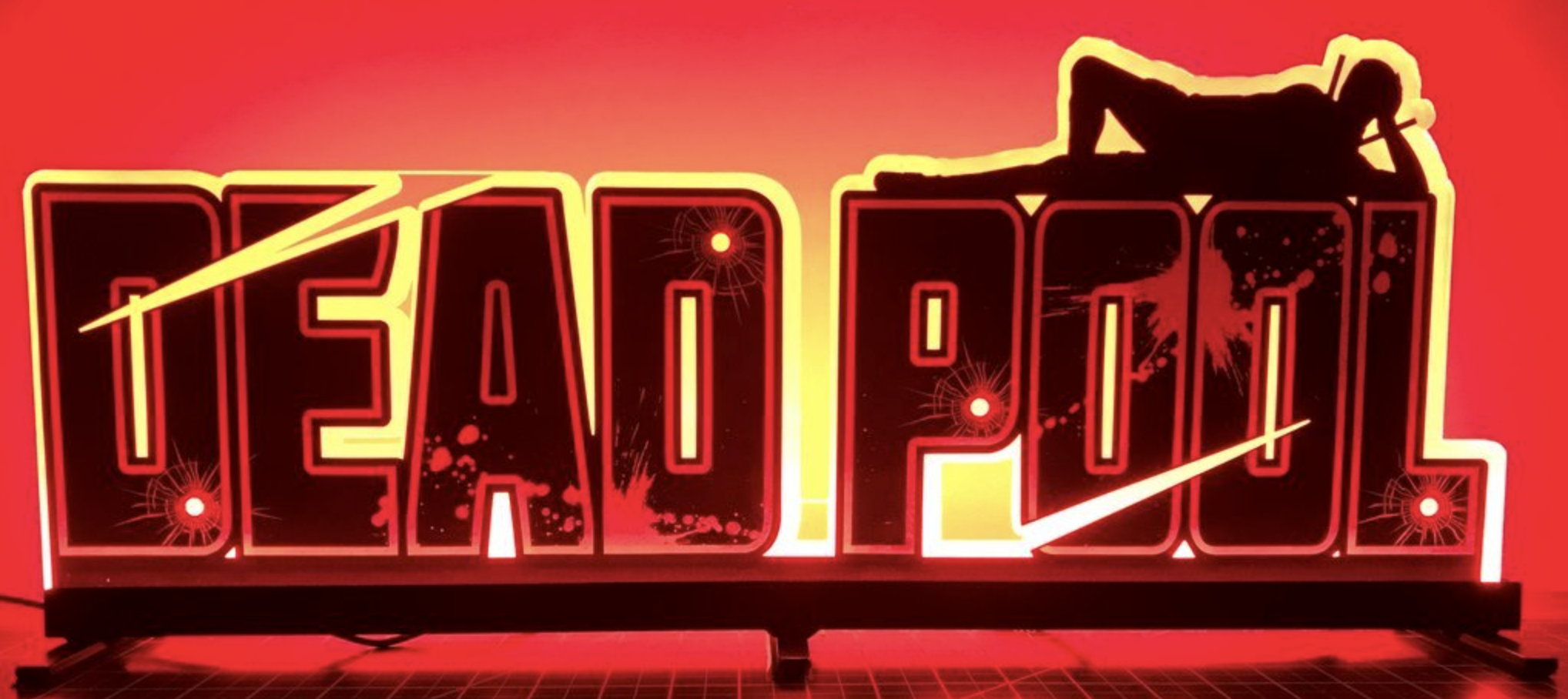 "Finish your game with the Deadpool Pinball Topper! Includes laser etched acrylic back panel with custom high-resolution graphics mounted in a lightweight black aluminum stand with RGB multi-color lighting with a remote to change the effects. Simple installation!
Please note, this product is made to order- lead time approximately 2 weeks."
---
Get alerts for new posts from This Week in Pinball – follow/like us on Facebook, Twitter, or sign up by email:
Disclaimer

: Any articles, interviews, or mentions of pinball manufacturers or pinball products is NOT an endorsement.
Have a scoop or anonymous rumor? Email us at thisweekinpinball@gmail.com
---

Stern Pinball
Most Recent Titles
Aerosmith | AC/DC Vault Edition | Star Wars | Guardians of the Galaxy | AC/DC Luci Vault Edition | Iron Maiden | Deadpool
Announced/Confirmed
Elvira 3
Rumors of Future Titles
The Munsters? | The Beatles? | Steve Ritchie Black Knight 3000? | Superman 1978? | Beetlejuice? | Godzilla?
Jersey Jack Pinball
Most Recent Titles
Wizard of Oz | The Hobbit | Dialed In | Pirates of the Caribbean
Rumors of Future Titles
Willy Wonka? | Toy Story? | Guns N' Roses?
Chicago Gaming/Planetary Pinball
Most Recent Titles
Medieval Madness Remake | Attack From Mars Remake
Announced/Confirmed
Monster Bash Remake
Rumors of Future Titles
Cactus Canyon Remake? | Theatre of Magic? | Big Bang Bar Remake?
Spooky Pinball
Most Recent Titles
Rob Zombie's Spookshow International | Dominos (*contract game) | Jetsons (*contract game) | Total Nuclear Annihilation (*contract/house game) | Alice Cooper's Nightmare Castle
Rumors of Future Titles
Licensed Title | Scott Danesi Second Game
American Pinball
Most Recent Titles
Houdini
Announced/Confirmed
Oktoberfest
P3 (Multimorphic)
Most Recent Titles
Lexy Lightspeed | Cannon Lagoon | Cosmic Cart Racing
Team Pinball
Most Recent Titles
The Mafia
deeproot Pinball
Announced/Confirmed
Fire and Brimstone | Retro Atomic Zombie Adventureland | Magic Girl | Alice in Wonderland | Dennis Nordman Unlicensed
Circus Maximus
Announced/Confirmed
The Pinball Circus Remake | Kingpin
Homepin
Most Recent Titles
Thunderbirds
Rumors of Future Titles
Unlicensed Title
Suncoast Pinball
Announced/Confirmed
Cosmic Carnival
Great Lakes Pinball
Rumors of Future Titles
Unknown
Haggis Pinball
<<–NEW
Rumors of Future Titles
Unknown
Pinball Brothers
Rumors of Future Titles
Queen? | Barry Oursler's Original Theme? | Playboy?
Dutch Pinball
Most Recent Titles
Bride of Pinbot 2.0 | Bride of Pinbot 3.0 (on hold) | The Big Lebowski (production/legal issues)
Silver Castle Pinball
Announced/Confirmed
Timeshock
Phénix Pinball
Announced/Confirmed
Goblin Contest
Get alerts for new posts from This Week in Pinball – follow us on Facebook, Twitter, or sign up by email: