---


— This Week's Top 5 Stories —
1. Primus Pinball Revealed
A new pinball machine was revealed last week – PRIMUS pinball! Primus is a very limited contract game that will be manufactured by Stern Pinball.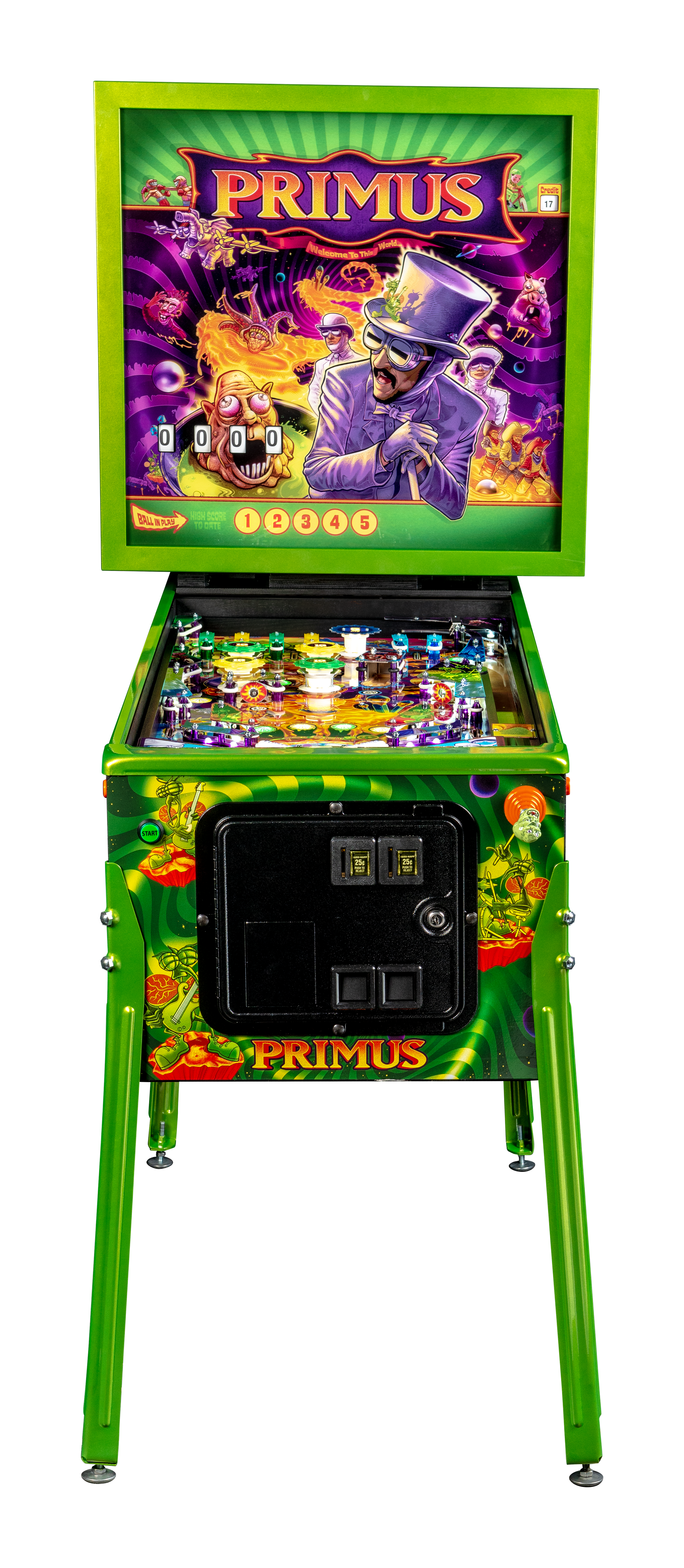 This Week in Pinball had an opportunity to interview artists Zombie Yeti and Zoltron, who collaborated on creating this machine and share the story behind this machine. For that interview, along with a ton of more pictures, check out this article:
Primus Introduction
Features
How to Score
Interview with Artists Zoltron and Zombie Yeti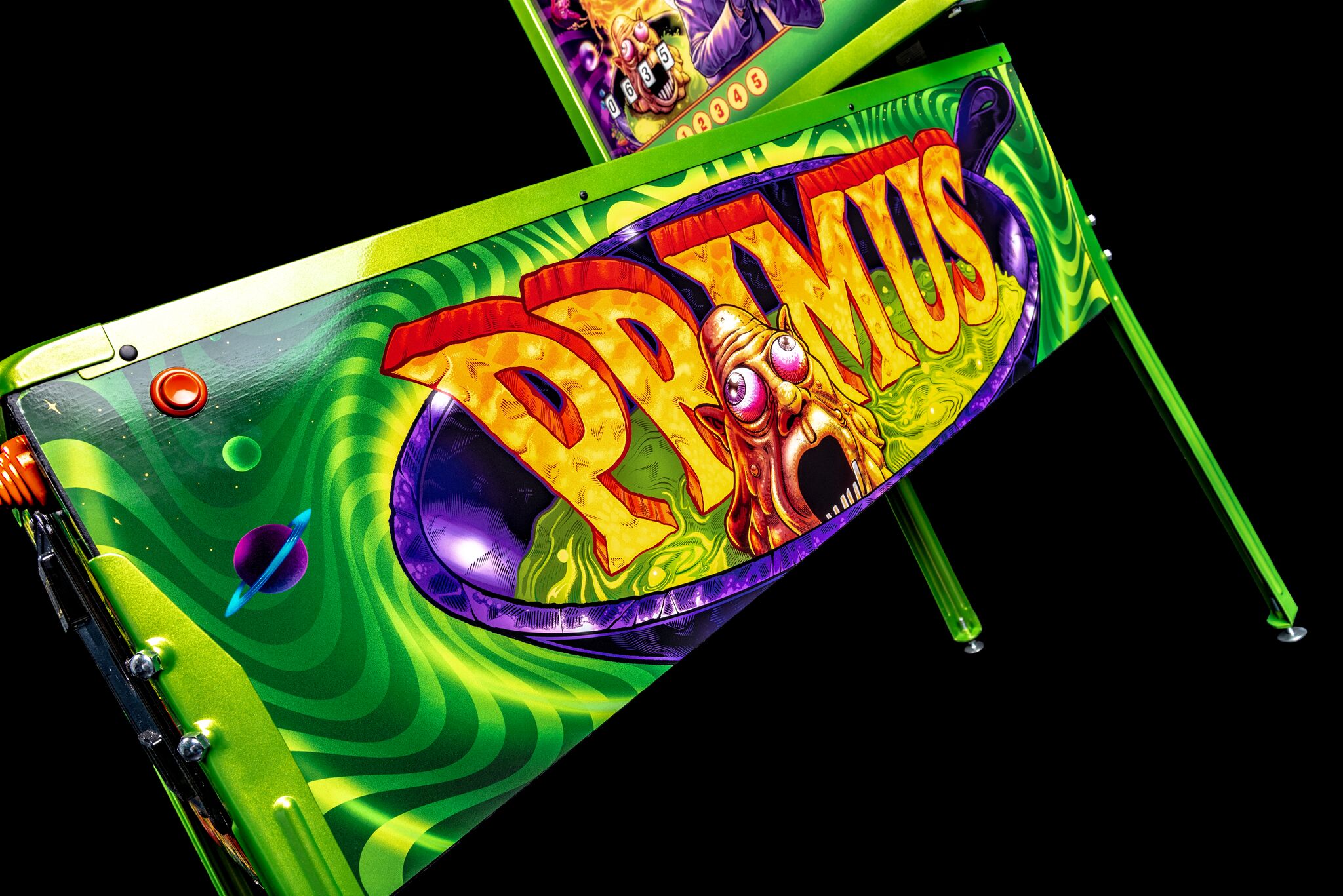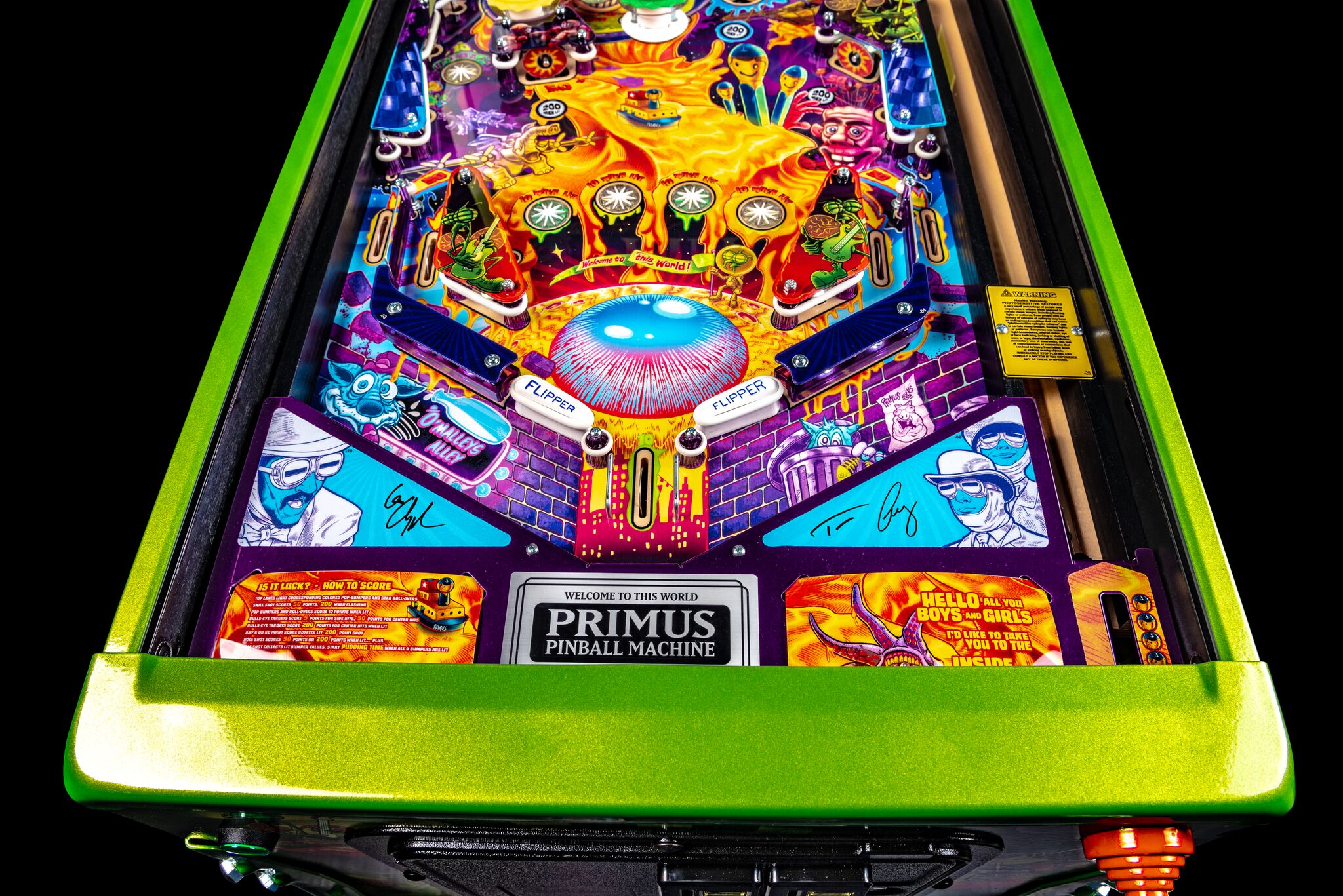 Primus also shared the following video and link on their Facebook page:
Congrats to all Primus fans on this incredible machine!
---
2. Beatles Reveal Stream and Beatles Video
Stern released a teaser video for Beatles Pinball – check it out!
It was also announced last week that the live reveal stream from Dead Flip will take place on November 30th at 4:00PM EST! The stream will take place at Modern Pinball NYC. Read the full announcement and get the details here. We look forward to seeing more of this machine on the stream – when it goes live, check it out on the Dead Flip Twitch channel here!
---
3. Nic Parks Interview on Kaneda's Pinball Podcast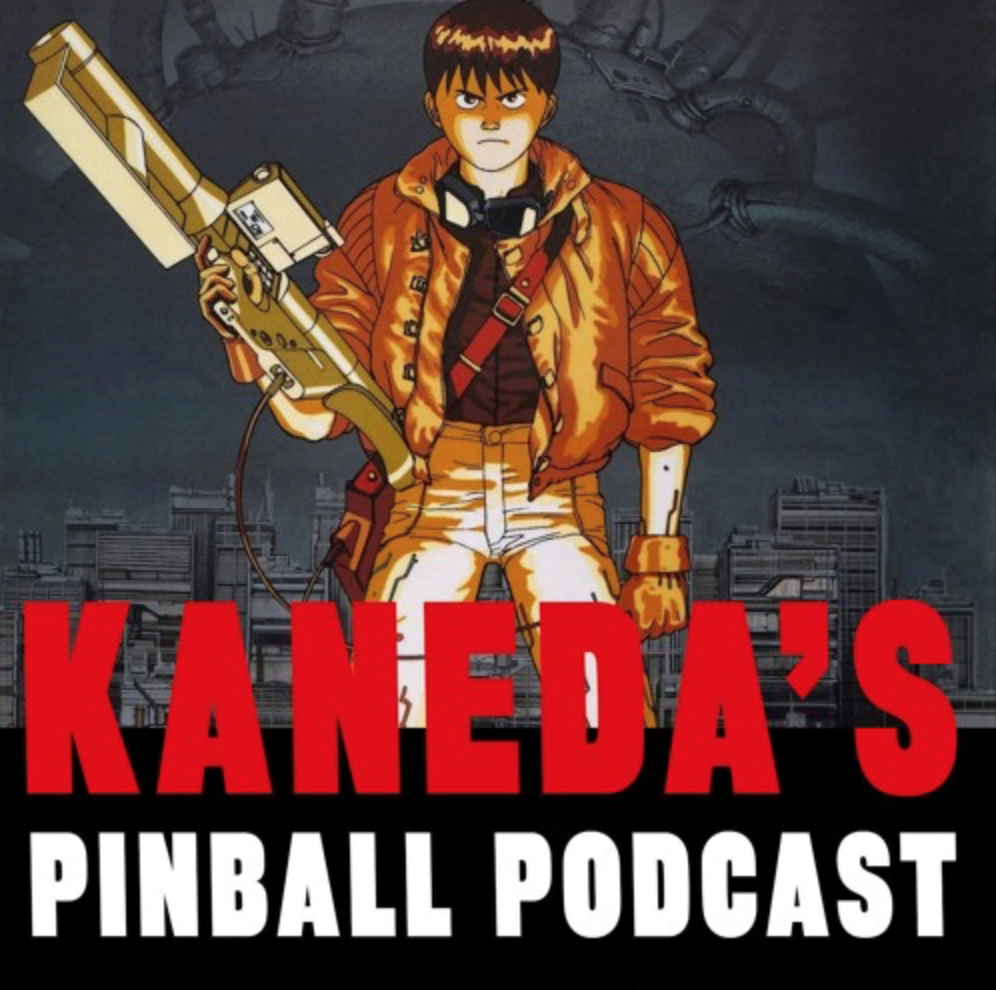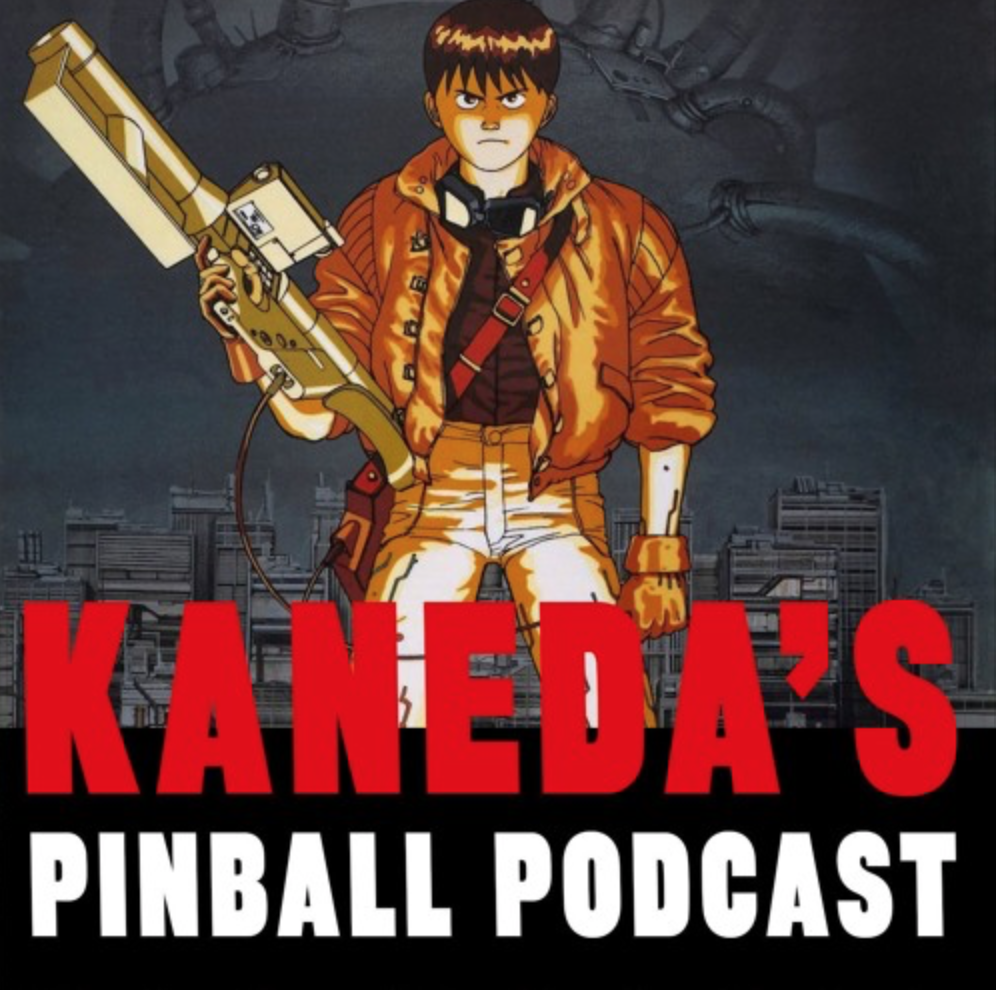 Nic Parks, Owner of The Pinball Company, joined Chris Kooluris on Kaneda's Pinball Podcast last week. This was a wide ranging interview that covered a lot of ground – here are just a few of the highlights from Nic:
On Robert Mueller/deeproot Pinball:
Robert Mueller was a customer. So here is a guy who decided he wanted to build a man cave and buy a pinball machine. Then he got the bug, came to visit us and said no, I want 20 pinball machines, or however many he bought, he bought a ton…got them in his man cave and started playing them. And at the time he was talking to me about – "Nic, I love your ideas for pinball, you want to get into pinball, you want to build family friendly games at $3,999, you can't do it because Stern won't help you and they don't want to be contract manufacturers. You did the Spooky thing and that is what it is, but tell me more about your idea and the opportunity in making pinball machines, maybe at a lower price point." So I had great conversations with him.
He met with Terry [DeZwarte of Pinball Life] and Charlie [Emery] and Dennis [Nordman] and – he met with all these people. Then they told me, this guy is – he's got some big plans, and I don't know if he's just crazy or what…and then I started hearing about deeproot Pinball…
On if deeproot will succeed:
…I have intimate knowledge because [Robert is] a friend of mine and he was a customer…he has a Williams Bally collection, he's got some Sterns, he's got some Jersey Jack games, he's really impartial. And he's basically taking games and he's gutted them and had engineers look at them, and [asking] "how can we design these better and less expensive and yada yada yada". My gut feeling is that he'll be a player.
I really think people are going to be impressed by what they see in March…I'm excited. I am easily excitable when it comes to pinball…there is no factory built. He's got a guy in there designing the factory. It is really exciting to see at that stage…and from what I saw of what's going to come out, it is the most excited I've been about pinball since Wizard of Oz.
On Jetsons:
Our goal was to build a Jetsons machine, high quality, a little bit watered down from a Stern Pro, but still high quality, to sell it at low margin and sell it at $3,999. And I knew I could only do that with Stern because their labor costs are so low. This is the answer I got, talking to Gary on the phone. 1 – we'll never be a contract manufacturer, we have no desire to be a contract manufacturer. 2 – you cannot build a machine like you're telling me, with just taking a few things off the playfield and watering it down a little bit…you cannot design and ultimately manufacture and sell a machine for $3,999, it just can't be done.
On if they have the Scooby Doo License:
Here's the truth. The truth is, we don't have a contract license deal for Scooby Doo. We never did. We had a license for Jetsons and Scooby Doo, but I did not want the clock to start on Scooby Doo, I wanted to do Jetsons kind of as a tester. If I was going to mess something up or make mistakes it was going to be on Jetsons, and then Scooby Doo would the improved attempt. So we dropped Scooby from the license, and we created two separate license agreements and we tabled Scooby. And so we did Jetsons. And I go back and we're talking about Scooby and – certainly anybody out there can go and get the license for Scooby. It's not necessarily the easiest company to work with…and the license is probably going to cost more than most manufacturers want to pay. But if someone wants to do it – I hope they do it, because I just want the game to be built and I think a lot of people want it to be built. But I have a good relationship and I'll do it, I'll pay a lot of money for that license and I've already got some design done. But I'm also willing to let someone else do it…
On Jetsons Pricing:
Is it the price we want it to be? No. So when we go in we want to do $3,999, we want it to be impressive, and Stern won't do it. I got introduced to Charlie, we talk numbers, he said he would build the game for I think $3,800, all in, labor, bill of materials, everything. I said sure, fine, I'm just going to have to sell it for a little higher. We talked about $4,999. But keep in mind I have royalties, [and with royalties it] costs about $4,300-$4,400 for a machine. Which is basically in line with a whole sale cost of a Stern machine, somewhere in that ball park. Now we can't do $3,999…$4,999 doesn't really make it worthwhile. And it became a balancing act between how many can we build and sell and what margin do we need to make this a worthwhile venture.
On Vegas Pinball Hall of Fame, Chicago Pinball Hall of Fame, and The Pinball Company's Plans:
I very much saw a model in us having showrooms in major markets nationwide. But those show rooms couldn't just be like car show rooms, where you just say "come buy pinball machines", they need to be like arcades, similar to the Pinball Hall of Fame in Las Vegas. And when we went [to Vegas], I said this could be my show room. And I read somewhere that Tim may be interested in selling and I went down there…and I said this is great, of course we would change the lineup, get more modern, get rid of some EMs, clean this place up, put a new sign up, really turn this into something great. And I said I want to buy it, and he said yeah I'll sell it to you, this is what it is worth. And I agreed, and we shook hands…For two years, we thought we were buying the Pinball Hall of Fame in Las Vegas, and for two years he dragged his feet and he wouldn't sign the contract he agreed to…and I'm not – he has his reasons, it is his baby. As soon as he had a real buyer he kind of back tracked on wanting to sell it. And he listened to a lot of my ideas for what I was going to do with the Hall of Fame, and he said no I'm going to keep this and do those things myself…and that's fine, it is what it is, but people do have to understand the back story.
That being said, we were still dedicated to the model…our goal is to have museum/arcade, kind of like the Pinball Hall of Fame in Las Vegas, paid admission, all-you-can-play pinball, and it will serve as our showroom in Chicago. And we want to duplicate in other major markets, and that is where we're really going to find a lot of growth as far as The Pinball Company goes…we're interested in growing the pie.
We've agreed to terms on a space at Woodfield Mall, which is one of the largest malls in the countries and has 25 million visitors a year. So it is going to bring the masses to be exposed to this huge pinball thing…it is going to be "come on in, play some pinball, grab a drink"…when you go to the Chicago Pinball of Fame when it does open…you're going to be like wow this place is really cool. We want to do high end finishes, we want it to look really nice in there, have the museum quality, have a ton of modern pinball machines, have a party room for people if they want to book parties, have a really nice bar, frozen drinks, beers on tap, probably local Chicago brewery craft beers, things like that.
Our goal is Florida and Texas within 5 years, and then looking at big markets like LA and New York and probably Las Vegas too.
Check out the full episode here!
---
4. Christopher Franchi Interview on TWIP Podcast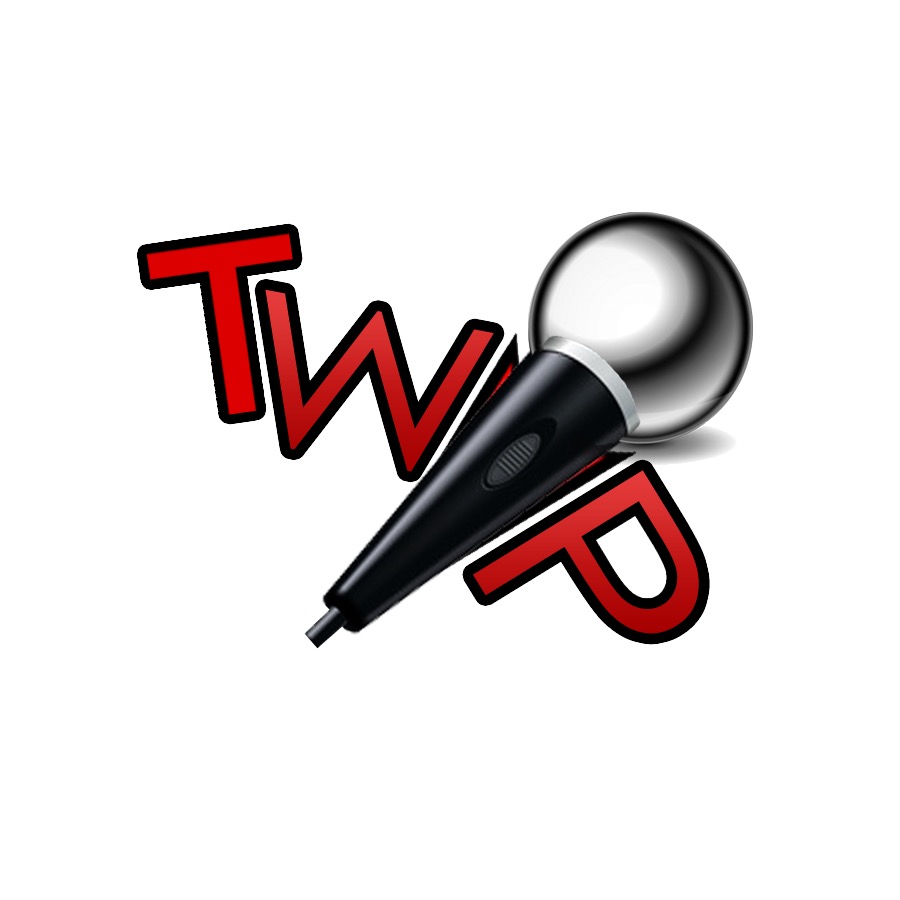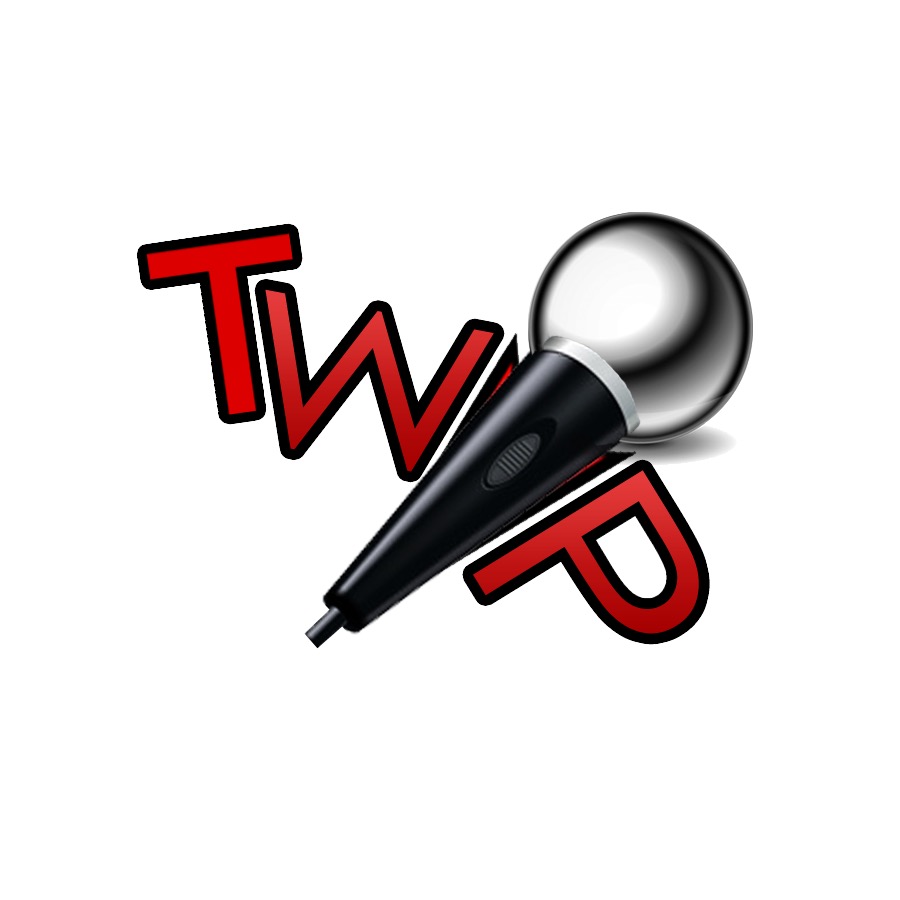 Pinball artist Christopher Franchi joined Zach Meny on the This Week in Pinball Podcast last week! They took A Closer Look at the Beatles and the development process and detail of the artwork. Check out the full episode here!
They also had some other interesting exchanges:
On his next Stern game:
Zach: Do you like World's Under Glass in pinball? Is that a big deal for you?
Franchi: Oh yeah, it really is. I love all the toys and extra stuff that give it so much texture beyond your plastics and bumpers – I love all the extra stuff…little gadgety fun stuff, to me that is what pinball is all about…
Zach: A little birdie told me that one of your upcoming titles you're illustrating may in itself feel like a world under glass…
Franchi: …the next game I have coming out most definitely falls under that category. The sad thing is I've seen the build up of the playfield on a rotisserie, and I played a whitewood that was about 90% complete, maybe 95% complete, it was pretty much done. Now my daughter, she is playing a white wood…she's playing this game, and halfway through it she looks over and she says "dad, you need to buy me one of these", she was having such a good time…and that is the first time she's ever said that too. We had a ball.
On Joe Kaminkow and KaPow's next title:
Franchi: He's got a good one that I think will just – it is so perfect for pinball. So I am very excited – I'm working on this one.
On Beatles Topper:
Zach: Is there going to be a topper for [Beatles], or can you discuss that?
Franchi: Yes, there is a topper that is being manufactured for this game as an after market – for the Stern shop…I designed it from the ground up.
Can't wait to see what is coming up with Mr. Franchi!
---
5. Code Updates: Metallica and Hobbit
We had a couple significant code updates last week! First, Stern announced an update for Metallica to v1.80, which includes new lighting features, enhancements, score balancing, and additional polish – get all the details here!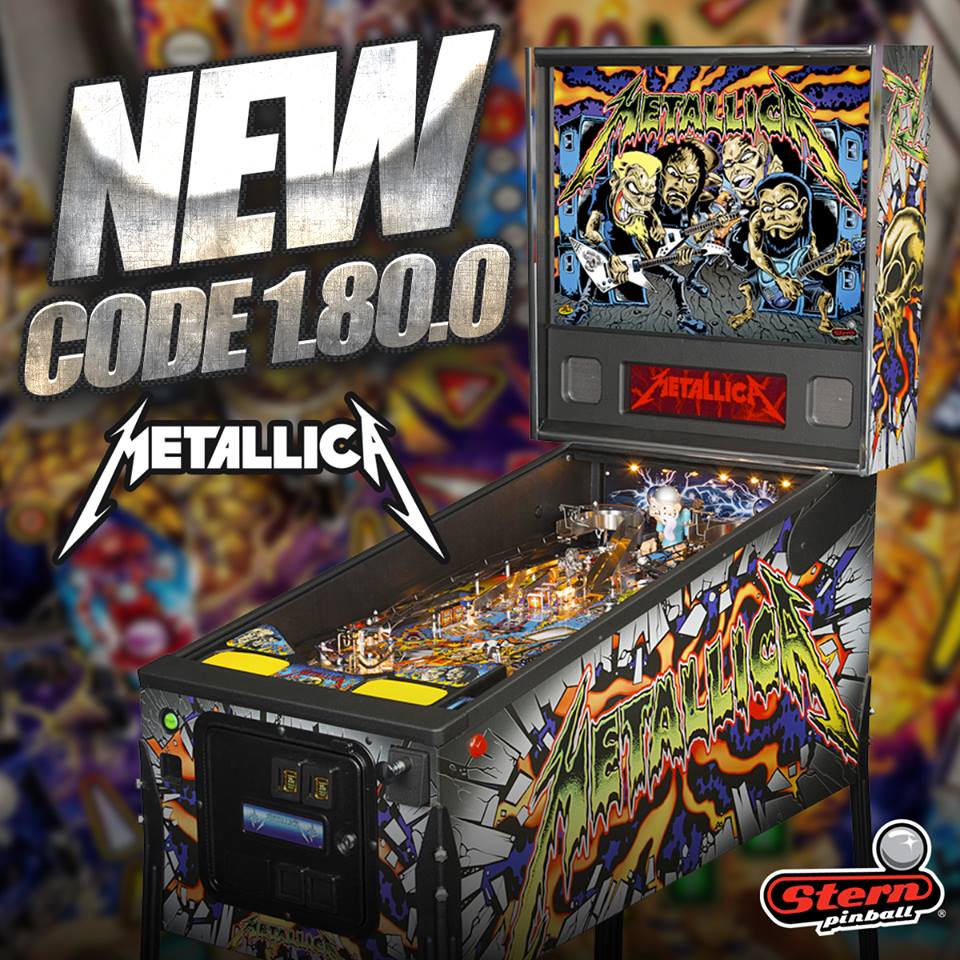 Then Jersey Jack Pinball announced version 3.00 for The Hobbit – check out all the details here!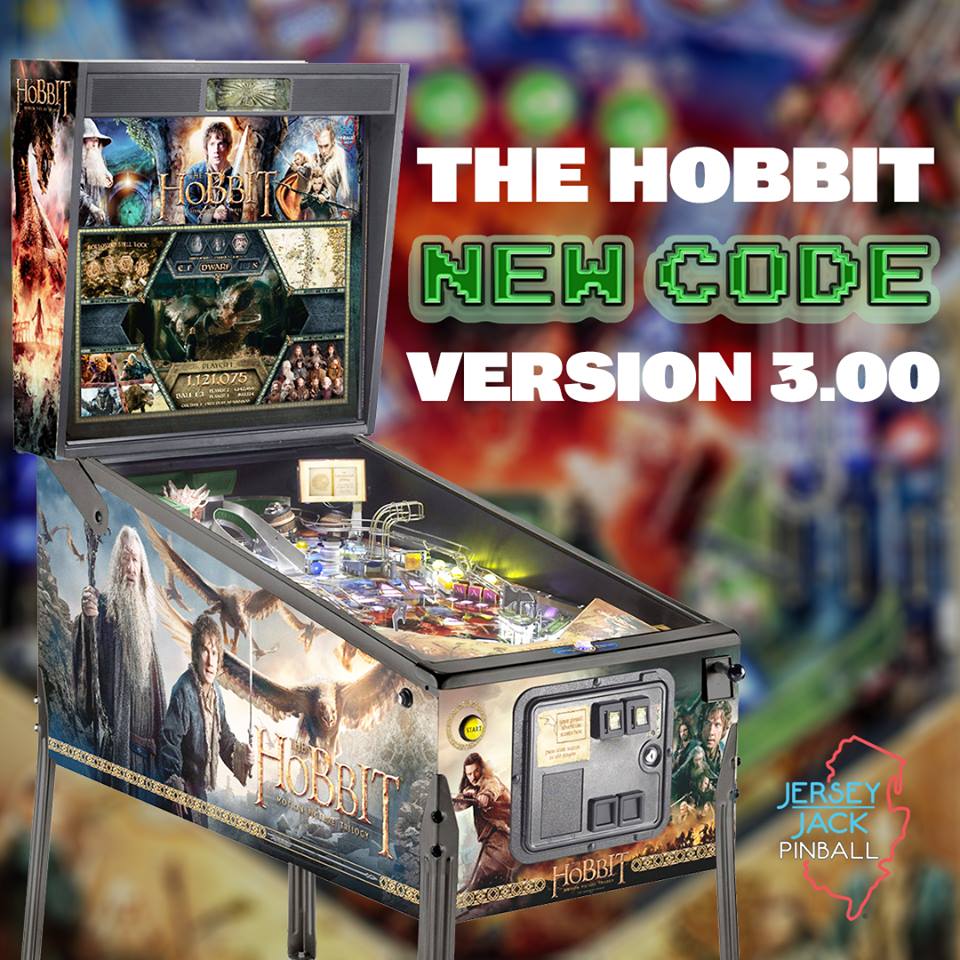 ---
Get alerts for new posts from This Week in Pinball – follow us on Facebook, Twitter, or sign up by email:
---

Identify the pinball machine pictured below for a chance to win a limited This Week in Pinball Lapel Pin! Drawing will be held monthly!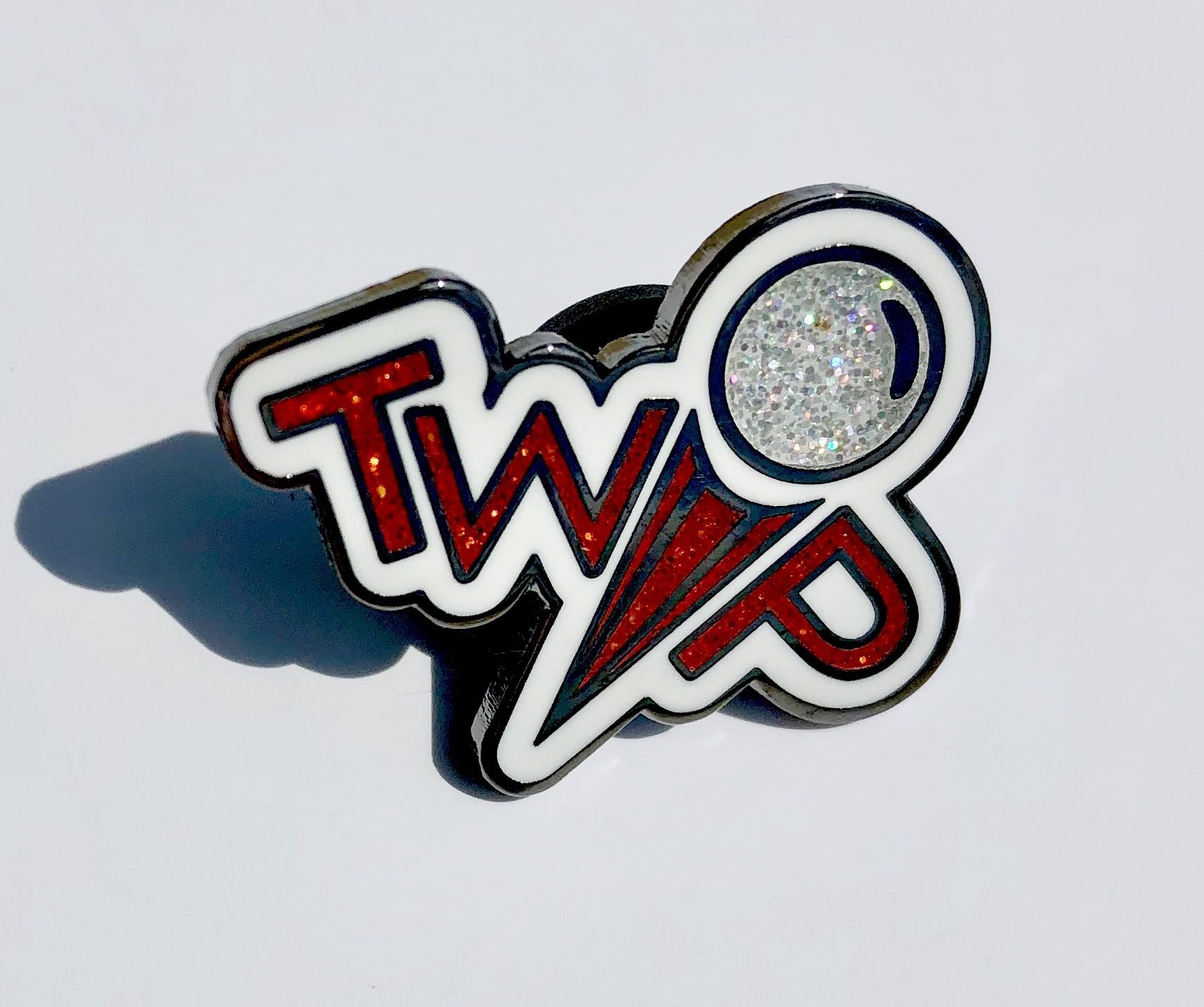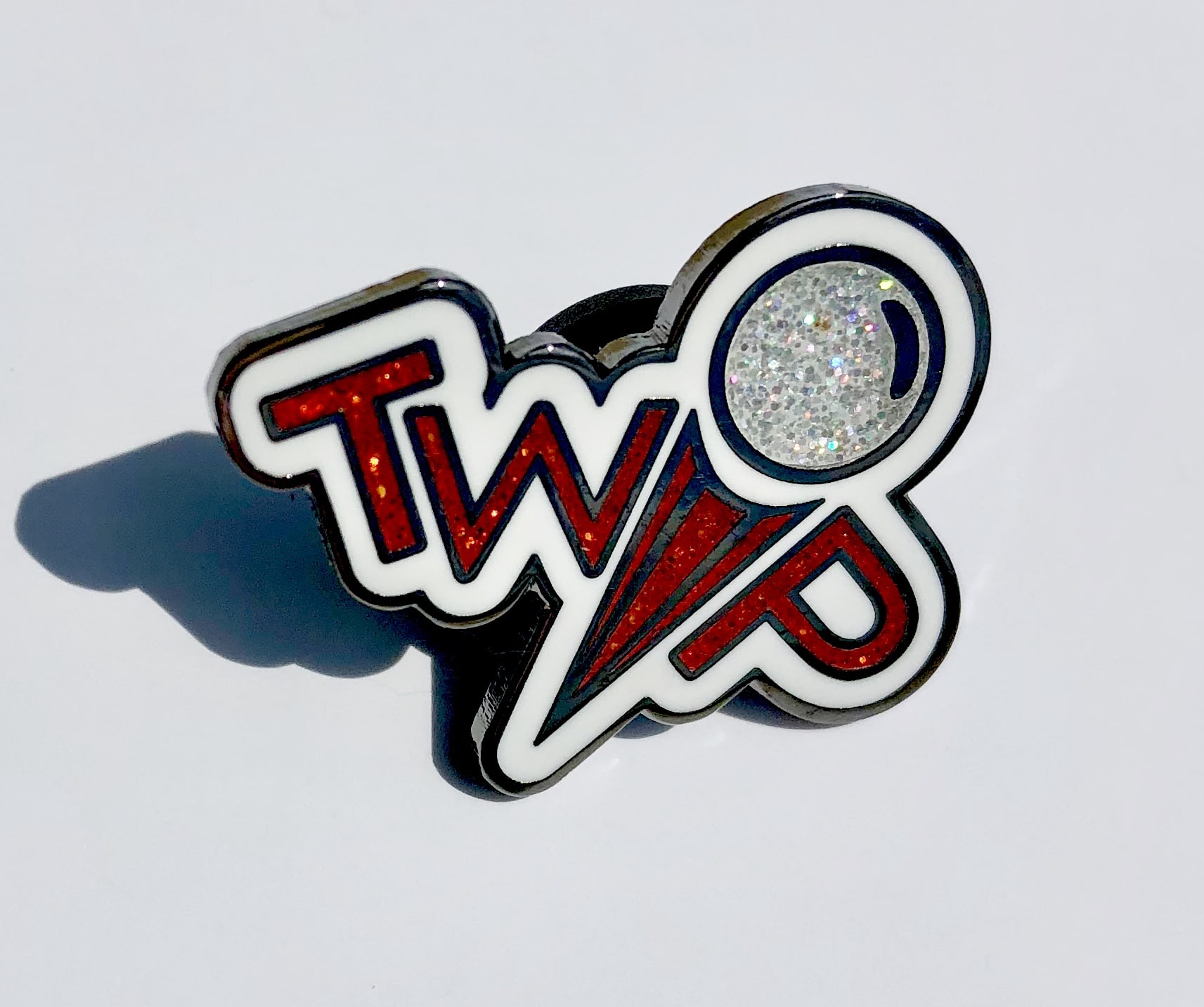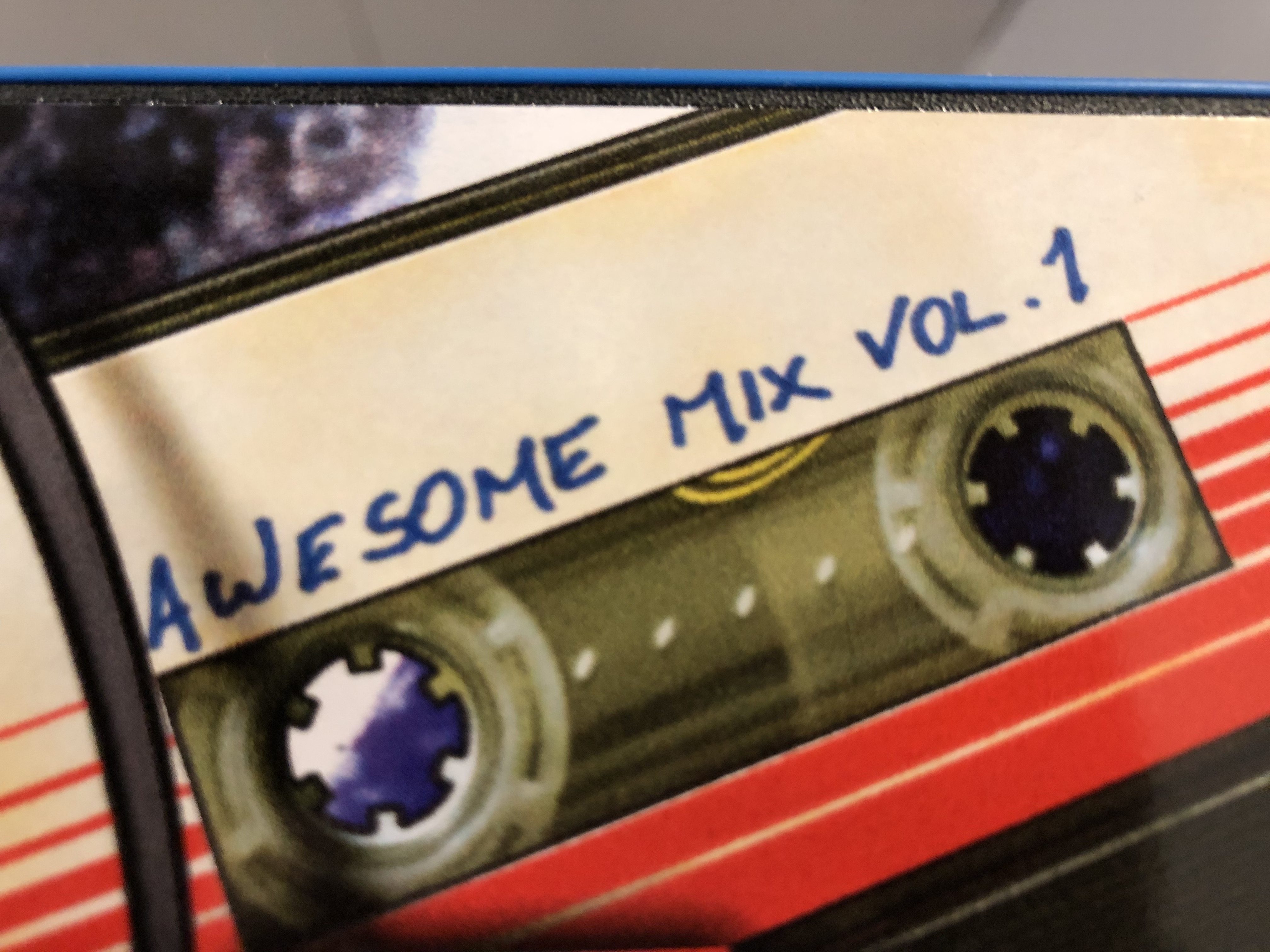 Last Week's answer: Star Wars
Email guesses to thisweekinpinball@gmail.com, correct answers will be entered into the drawing for the limited TWIP Lapel Pin!
---

— Presented By —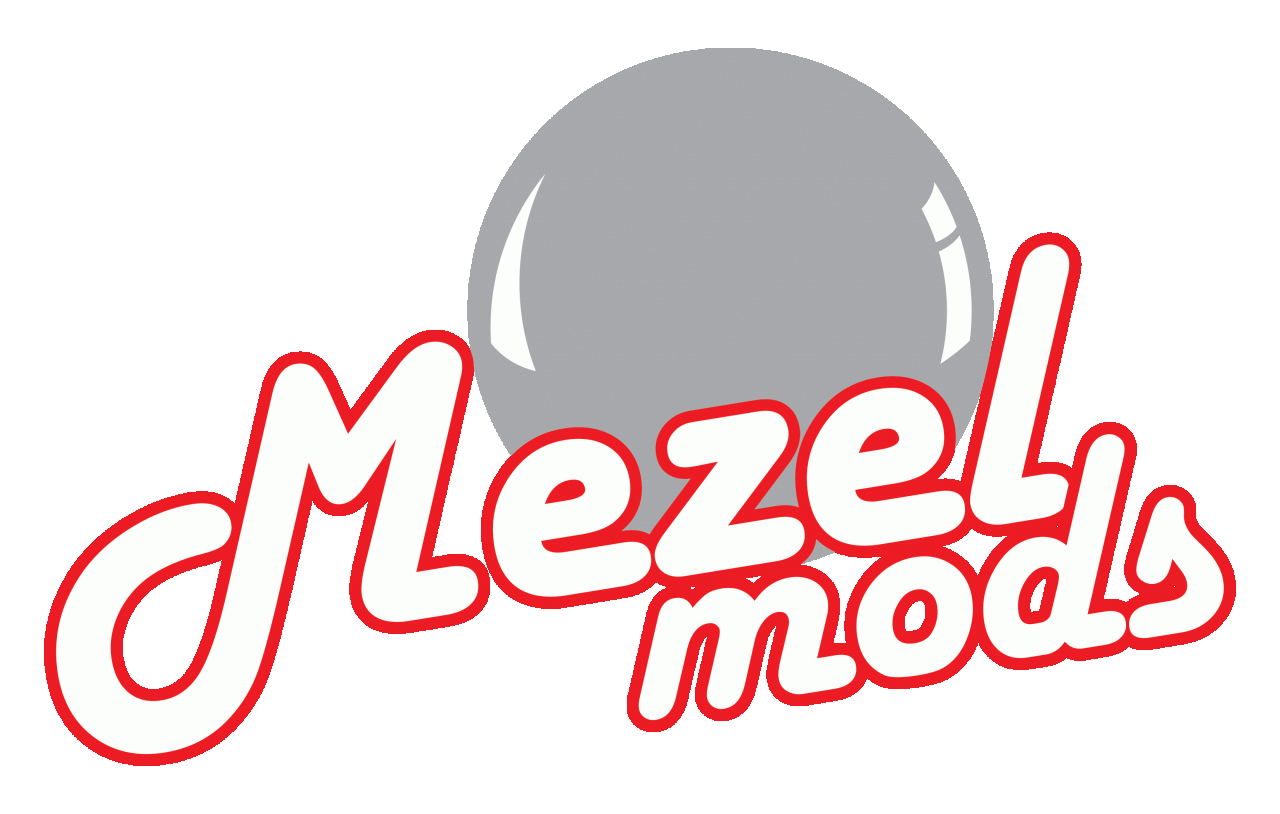 This week's Mod of the Week is the Dialed In Pinball Quantum Electric Company Topper from Mezel Mods!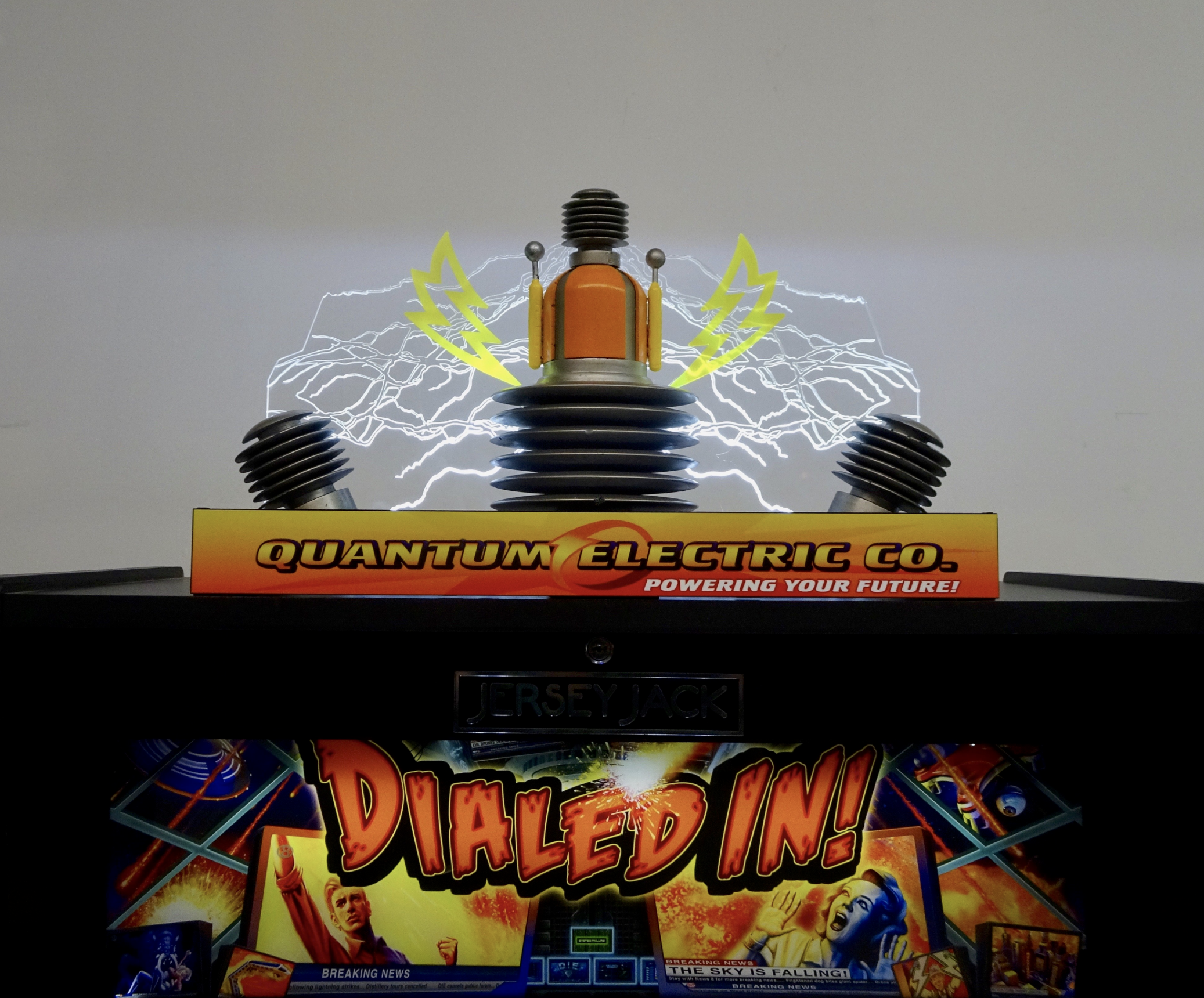 The ultimate topper for your game- our Dialed In Pinball Quantum Electric Company Topper puts the finishing touch on this fantastic pinball machine. Modeled from the Quantum City Electric Company building, the topper includes three-dimensional pieces mounted on a laser etched acrylic on a sturdy base. LED effects controlled with a three-button controller for adjusting brightness (six levels), effects (five different modes) and speed (six). Topper ships in 1-2 weeks.
---
Get alerts for new posts from This Week in Pinball – follow/like us on Facebook, Twitter, or sign up by email:
Disclaimer

: Any articles, interviews, or mentions of pinball manufacturers or pinball products is NOT an endorsement.
Have a scoop or anonymous rumor? Email us at thisweekinpinball@gmail.com
---

Stern Pinball
Most Recent Titles
Star Wars | Guardians of the Galaxy | AC/DC Luci Vault Edition | Iron Maiden | Deadpool | The Beatles | Primus (contract game) <-NEW
Announced/Confirmed
Elvira 3
Rumors of Future Titles
The Munsters? | Steve Ritchie Black Knight 3000? | Superman 1978? | Beetlejuice? | Godzilla?
Jersey Jack Pinball
Most Recent Titles
Wizard of Oz | The Hobbit | Dialed In | Pirates of the Caribbean
Rumors of Future Titles
Willy Wonka? | Toy Story? | Guns N' Roses?
Chicago Gaming/Planetary Pinball
Most Recent Titles
Medieval Madness Remake | Attack From Mars Remake
Announced/Confirmed
Monster Bash Remake
Rumors of Future Titles
Cactus Canyon Remake? | Theatre of Magic? | Big Bang Bar Remake?
Spooky Pinball
Most Recent Titles
Rob Zombie's Spookshow International | Dominos (*contract game) | Jetsons (*contract game) | Total Nuclear Annihilation (*contract/house game) | Alice Cooper's Nightmare Castle
Rumors of Future Titles
Licensed Title | Scott Danesi Second Game
American Pinball
Most Recent Titles
Houdini
Announced/Confirmed
Oktoberfest
P3 (Multimorphic)
Most Recent Titles
Lexy Lightspeed | Cannon Lagoon | Cosmic Cart Racing
Team Pinball
Most Recent Titles
The Mafia
deeproot Pinball
Announced/Confirmed
Fire and Brimstone | Retro Atomic Zombie Adventureland | Magic Girl | Alice in Wonderland | Dennis Nordman Unlicensed | Dennis Nordman Unlicensed 2
Circus Maximus
Announced/Confirmed
The Pinball Circus Remake | Kingpin
Homepin
Most Recent Titles
Thunderbirds
Rumors of Future Titles
Unlicensed Title
Suncoast Pinball
Announced/Confirmed
Cosmic Carnival
Great Lakes Pinball
Announced/Confirmed
Exposé
Haggis Pinball
Rumors of Future Titles
Unknown
Pinball Brothers
Rumors of Future Titles
Queen? | Barry Oursler's Original Theme? | Playboy?
Dutch Pinball
Most Recent Titles
Bride of Pinbot 2.0 | Bride of Pinbot 3.0 (on hold) | The Big Lebowski (production/legal issues)
Silver Castle Pinball
Announced/Confirmed
Timeshock
Phénix Pinball
Announced/Confirmed
Goblin Contest
The Pinball Company
Rumors of Future Titles
Scooby Doo? <<-DELETING
Get alerts for new posts from This Week in Pinball – follow us on Facebook, Twitter, or sign up by email: