Overview of the PINQUEST App that sends pinball players on Quests on their way to earning great location-specific swag.
Written By Will Oetting
Silverball Swag is integrated with PINQUEST as a supplier of swag for locations.
---

Redemptions from pinball machines just haven't worked in the past, but PINQUEST now has the formula to help ward off those kiddie casinos. Players can use the newly updated PINQUEST App to play Quests at participating pinball locations. As they complete Quests they earn rewards and opportunities to redeem those rewards for some really awesome swag (trust us, it is awesome because it is provided by Silverball Swag). If you don't happen to be near any participating locations, don't worry, you can still complete national Quests and Contests that are available to ALL users within the US. Sorry international pinheads, you are out of luck at the moment.
---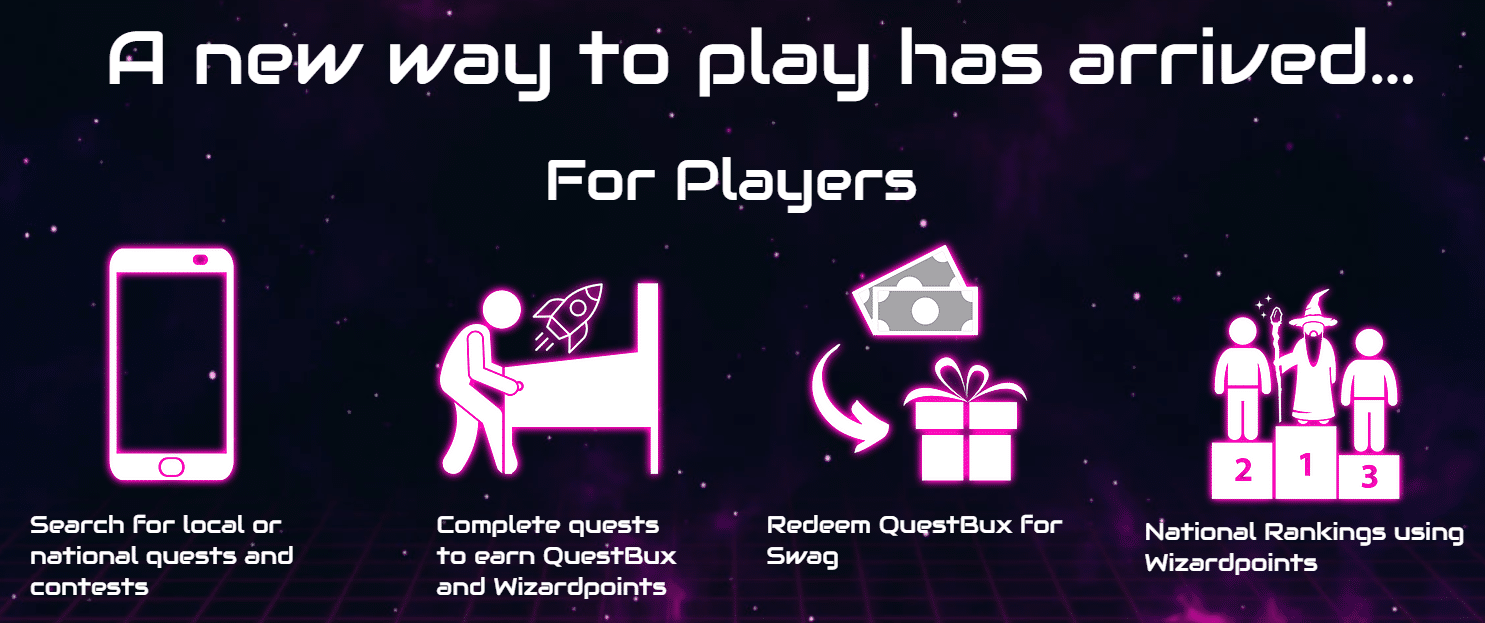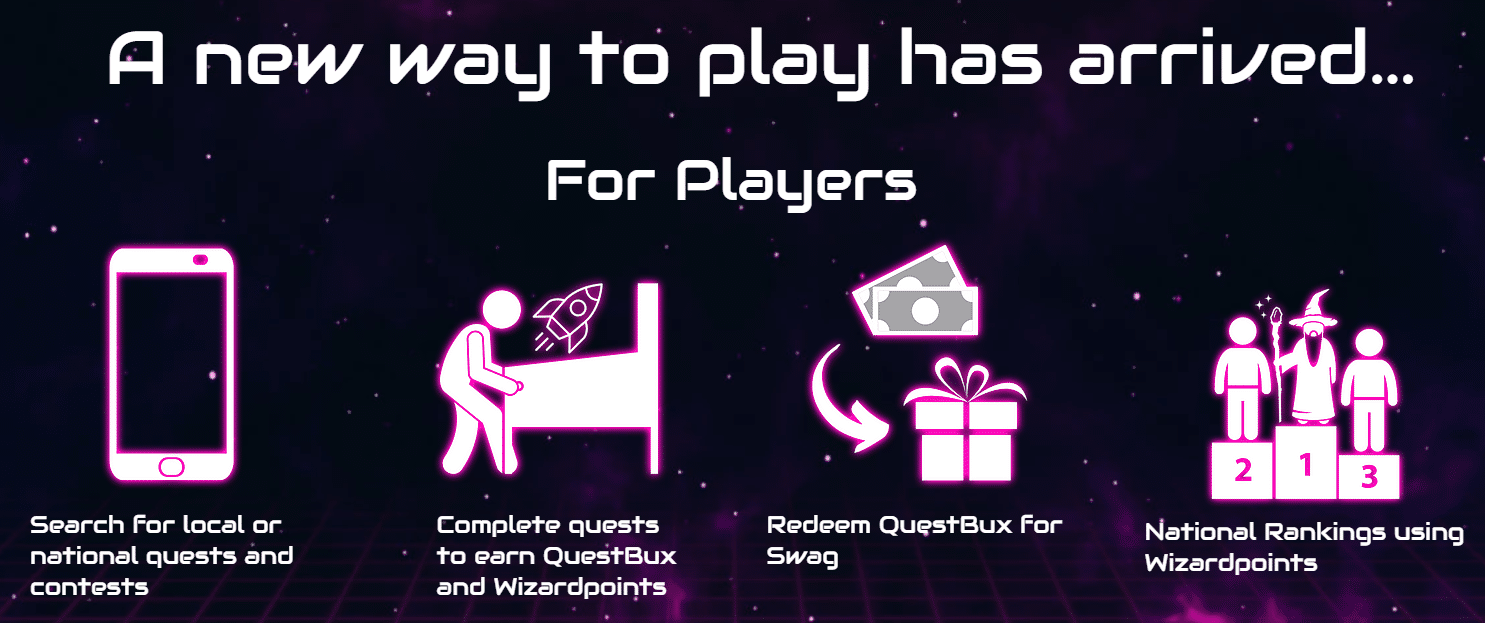 Operators also get some great advantages by having their locations on PINQUEST. Earnings tracking, getting maintenance notifications from players, and increased earnings are all coming your way when you sign up for a location. I'm not an operator so this review will focus more on the player's experience with using the app. If you are an operator check out this page for more information (https://www.playpinquest.com/owners-operators).
The first step for players is to download the updated PINQUEST App from your favorite app store. Once through the normal sign up process you will have access to Quests and Contests. A Quest is a challenge that a location sets up on a specific pinball machine, for example reach a score of 95,000,000 on an Avengers: Infinity Quest (Pro). Quests are usually only available for a limited period of time, so you will have to get to the location providing that Quest before they end. To find Quests you will need to go to the Quests icon on the PINQUEST home screen and then search for participating locations. Then you can view the list of available Quests at that location.
The best part about PINQUEST is that when you complete Quests you get more than just satisfaction. You earn QuestBux, the new redemption tickets for pinball players (Note: Not all locations will provide QuestBux). Once you get enough QuestBux you can then redeem them for swag that is provided in the location's store. Each location will have its own unique swag, giving you a ton of opportunities to earn some great gear as long as you keep beating those Quests. You can only complete a Quest once, so make sure you subscribe to a locations notifications to be updated when new quests are available.. You also have to submit pictures of your score for each Quest for verification of completion.
That might seem like enough to get players excited about trying to beat Quests, but there is still more to PINQUEST. Besides the QuestBux, which are location specific, you can also earn what are called Wizardpoints, which are used to rank you nationally among all PINQUEST users. You can always view the national rankings leaderboard from the home screen. The difference between these two, QuestBux and Wizardpoints, can be a little confusing at first, and I tend to focus more on the QuestBux for each location and let the national rankings just happen behind the scenes.
---
PINQUEST App Screenshots
Since PINQUEST is just now signing up new locations, you might find it hard to pinpoint any nearby. That is where national locations and Contests come into play. You can always play any available national Quests, found at the bottom of the Quests screen, on any associated pinball machine. PINQUEST has a "find a machine" function which is powered by pinballmap.com, that will help you find a location near you that has a specific game tied to a current Quest. You might even have games that you own to play national Quests, won't that be convenient. PINQUEST will also be hosting challenges from some of your favorite pinball content creators in the near future so stay tuned!
You can also play any Contests available from the Contests icon on the home screen. The Contests are used to earn entries into chance drawings. These will be available when manufacturers, distributors, organizations, etc. use PINQUEST to help promote something and drum up some business. This can be a fun way to be challenged and get to know your favorite new pinball company.
There are a lot of fun opportunities for challenges and earning swag on the updated PINQUEST App. I'd suggest downloading it now and start asking your favorite pinball location to sign up. While talking to Neil Shelton, the man behind PINQUEST, I've gotten very excited about the possibilities that PINQUEST provides both for locations and for any pinball events. I can imagine seeing Quests at all sorts of events including pinball expos and festivals. I think PINQUEST has a bright future as locations sign up and more and more players start going back to playing pinball socially.
How To Start PINQUESTing
---
Head over to playpinquest.com to download the PINQUEST App and start completing Quest.
Look for our TWIP Quests coming to PINQUEST soon!