The Scoop
Updated Expo Preview!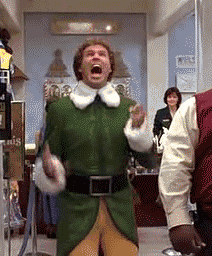 Click here for the updated Expo Preview from This Week in Pinball, which includes:
Jersey Jack Pinball 4th Game Reveal Info
Stern *Probably* Not Revealing Anything…
Riot Pinball to Debut Dead Man's Hand Pinball
Spooky's Plans
The Pinball Circus Remake Updates
Dutch Pinball Announcements
Heighway Pinball Updates
ColorDMD New Release?

Olympic Goblin Pinball Machine from Phénix Pinball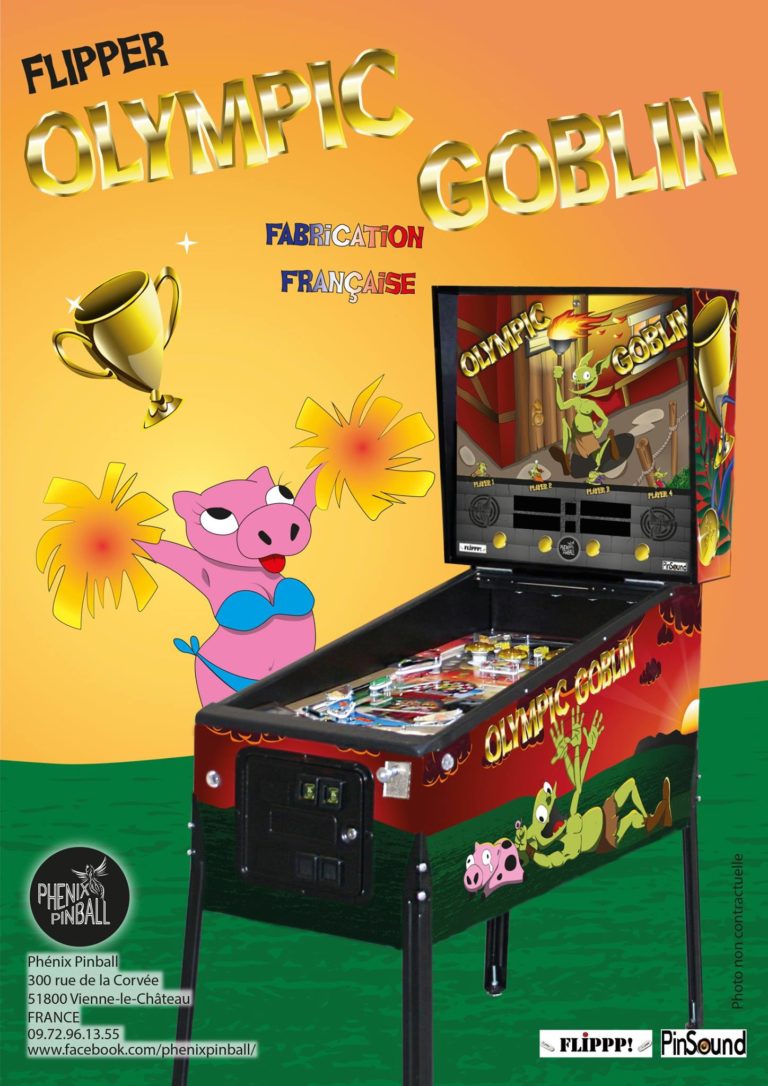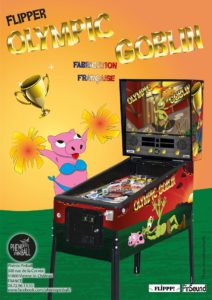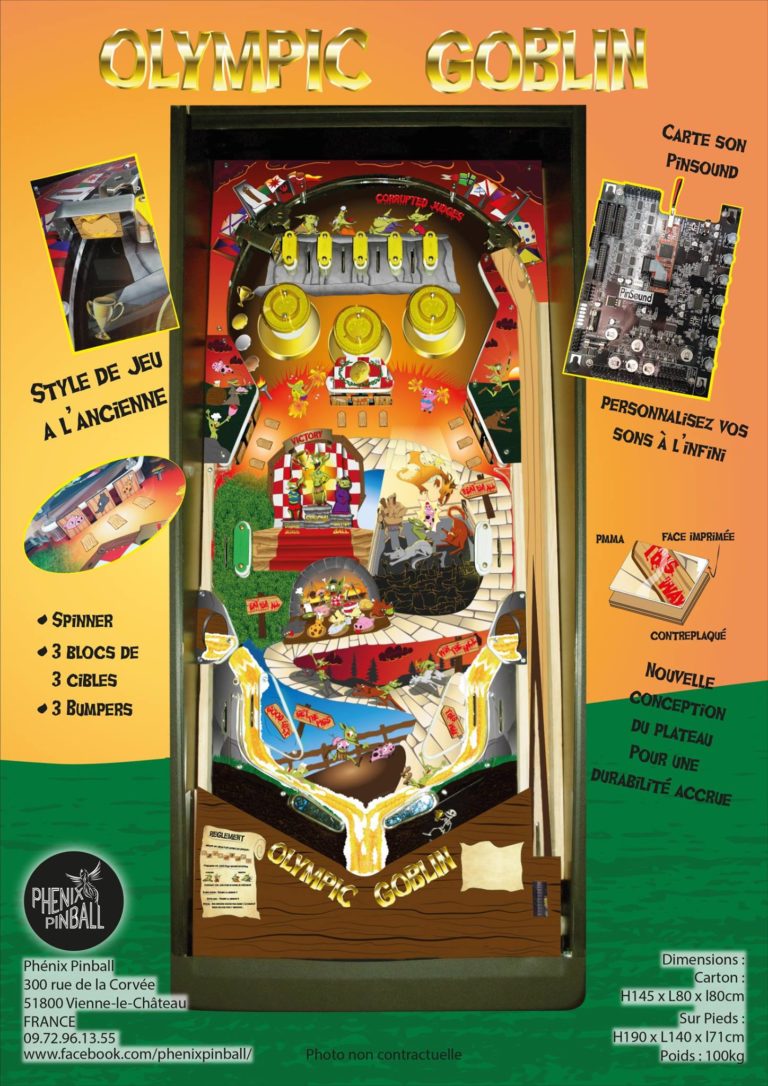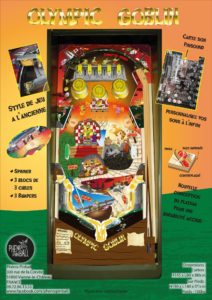 Phénix Pinball, located in France, recently released pictures of their upcoming machine, Olympic Goblin! The goal of the machine is a nostalgic retro feel and look. They recently finished their first model, and plan to have pre-orders available very soon with the hope of releasing the first machines by the end of the year. Check out their Facebook page.

Thunderbirds Reveal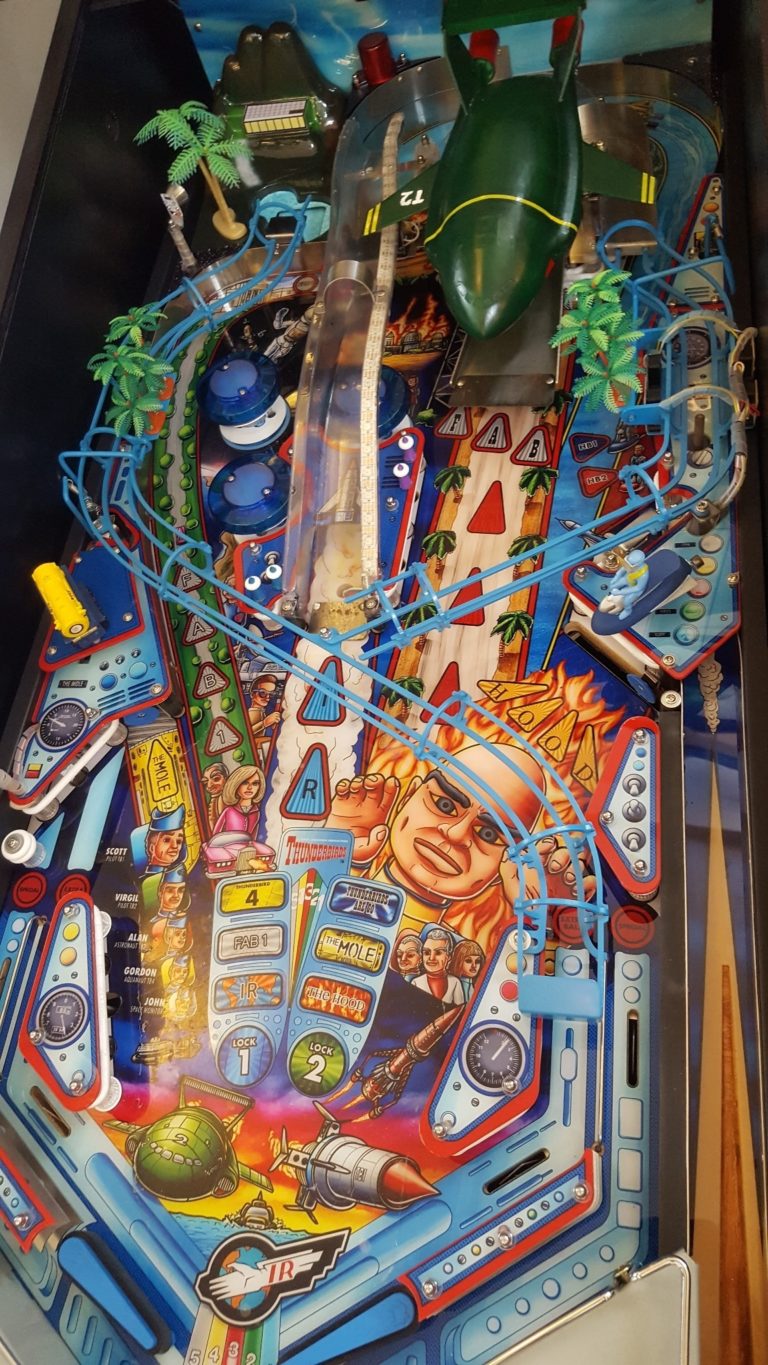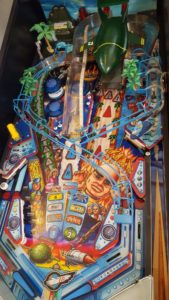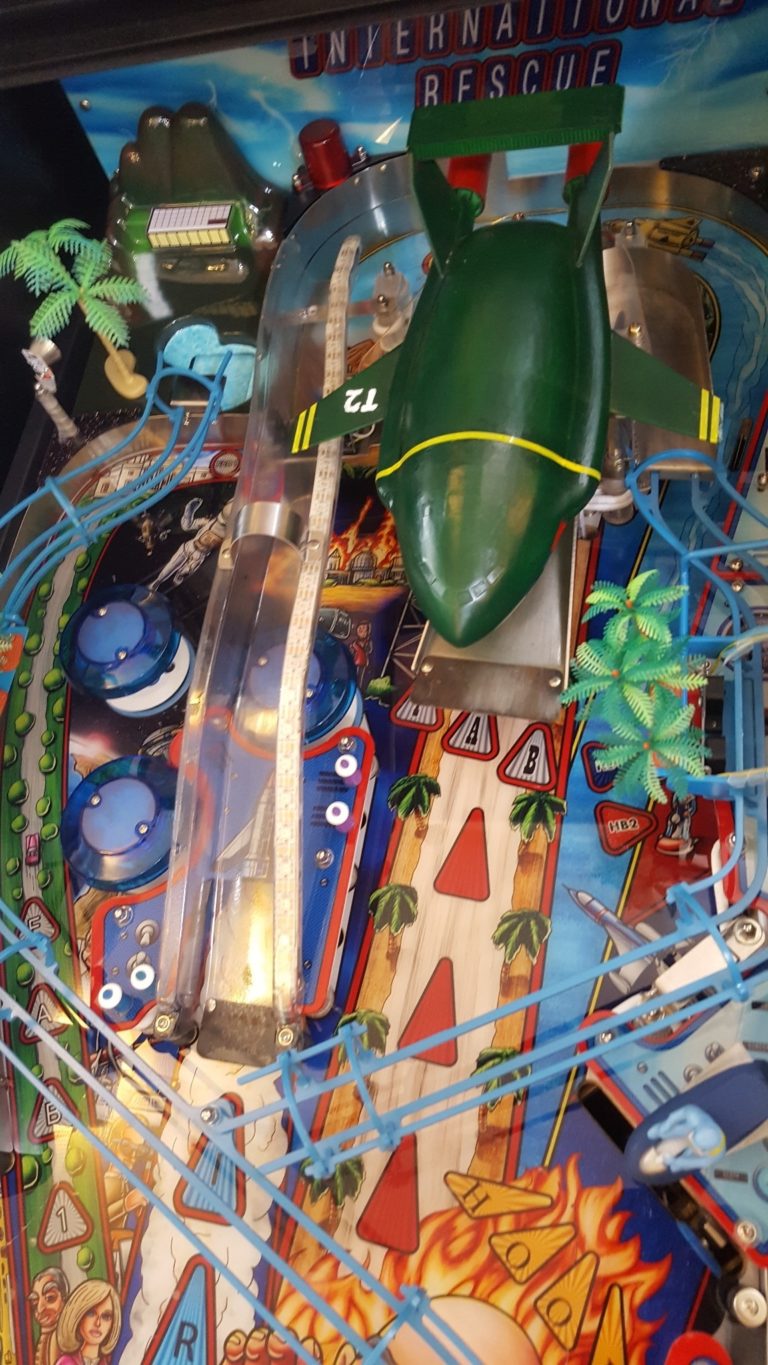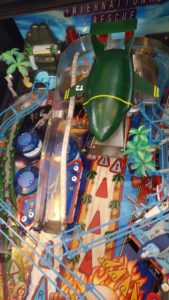 The Homepin Thunderbirds machine was revealed at Pinfest in Australia last week. Check out the playfield images by clicking on the thumbnails to the left. Some of the rules are shown in a Facebook video here, but we should get getting HD video on YouTube this week sometime. An in-depth review was written up on the Aussie Arcade forums, check it out here.

Code Updates: Star Wars, Total Nuclear Annihilation
Recently we saw code updates for both Stern Star Wars and Total Nuclear Annihilation. Star Wars code included two new video modes: Navigate the Asteroid Field (check it out here) and Light Saber Duel (check it out here). To view the full list of updates, click here. Total Nuclear Annihilation's update included bug fixes and some new features as well – check out the full list of changes here.

Stern of the Union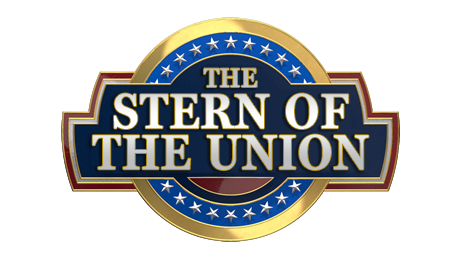 Stern Pinball released their inaugural "Stern of the Union" address last week. They plan on this new communication to be a monthly update on what is going on at Stern Pinball, with updates on the status of code updates, Stern in the news, upcoming tournaments and shows, and more. Check out the full Stern of the Union here. This seems like a great way to keep pinheads "in the loop", great job Stern!

Airport Security Pinball Story
Ed Robertson, lead singer of the Barenaked Ladies, was recently on the Coast 2 Coast Pinball Podcast, and told an entertaining story about inadvertantly trying to pass through airport security with "shooters" from The Shadow. Spoiler alert – he didn't make it through, but helped spread the word of pinball to many TSA agents.

Remakes vs. Originals, and Chicago Gaming Company Customer Service
There has been some discussion in the pinball community that the flippers on the Medieval Madness Remake and the Attack from Mars Remake feel different than the original. Last week someone set out to test if there was a different flipper delay between the remakes and originals by testing an original Attack from Mars, and a Medieval Madness Remake. Initial results showed that there was no delay on the original, but a variable delay between 0.5 and 4.5 milliseconds on the remake. However, further testing revealed that both the original and the remake had delays between 0.5 and 4.5 milliseconds.
Here is the most impressive part – a day or so after the original post, Chicago Gaming Company chimed in to say they were doing extensive testing, and eventually found the original posted tests had errors. Well done on a quick response CGC!

Pinball in the News
Pinball was featured in several news related items this week:

Get alerts for new posts from This Week in Pinball – follow us on Facebook, Twitter, or sign up by email:
Have a scoop or a juicy anonymous rumor for next week? Email us at thisweekinpinball@gmail.com
---
Upcoming Games and Rumors
Stern Pinball
Most Recent Titles
Aerosmith
AC/DC Vault Edition
Star Wars
Announced/Confirmed
Rumors of Future Titles
Guardians of the Galaxy?
Iron Maiden?
Jurassic World?
Deadpool?
Pulp Fiction?
New Ka-Pow Title?
Steve Ritchie Unlicensed?

Spooky Pinball
Most Recent Titles
Rob Zombie's Spookshow International
Dominos (*contract game)
Jetsons (*contract game)
Total Nuclear Annihilation (*contract/house game)
Announced/Confirmed
Alice Cooper's Nightmare Castle
Ben Heck's game

American Pinball
Most Recent Titles

Dutch Pinball
Most Recent Titles
Bride of Pinbot 2.0
Bride of Pinbot 3.0 (on hold)
The Big Lebowski (production issues)

Circus Maximus <<NEW!
The Pinball Circus Remake <<NEW!

Silver Castle Pinball
Jersey Jack Pinball
Most Recent Titles
Wizard of Oz
The Hobbit
Dialed In
Rumors of Future Titles
Pirates of the Caribbean?
Toy Story?

Chicago Gaming/Planetary Pinball
Most Recent Titles
Medieval Madness Remake
Attack From Mars Remake
Rumors of Future Titles
Monster Bash Remake?
Big Bang Bar Remake?
Cactus Canyon Remake?

Heighway Pinball
Most Recent Titles
Full Throttle
Alien (production issues)
Rumors of Future Titles

P3 (Multimorphic)
Lexy Lightspeed
Cannon Lagoon
Cosmic Cart Racing

Homepin
Thunderbirds (coming soon)

Phénix Pinball <<NEW!

Deeproot Pinball
Retro Atomic Zombie Adventureland?
Alice in Wonderland?
Magic Girl?
**TWIP dreams of the day Harry Potter Pinball will be added to these rumors. Ms. Rowling, I would be willing to teach Grawp the English language if you approve this!
Get alerts for new posts from This Week in Pinball – follow us on Facebook, Twitter, or sign up by email: