American Pinball – Oktoberfest Pinball?
This past week, we learned that American Pinball has "Houdini" trademarked for pinball machines (more on that below). In looking at what OTHER trademarks American Pinball has, we found one other – OKTOBERFEST. See the link here that shows both trademarks.
What is Oktoberfest?
It is basically the world's largest beer festival. According to Wikipedia, "Held annually in Munich, Bavaria, Germany, it is a 16- to 18-day folk festival running from mid or late September to the first weekend in October, with more than 6 million people from around the world attending the event every year… The Oktoberfest is an important part of Bavarian culture, having been held since the year 1810. Other cities across the world also hold Oktoberfest celebrations that are modeled after the original Munich event." According to TIME Magazine, "The German festival is now a worldwide phenomenon celebrating Bavarian culture and flowing pints of beer." For more, check out this Wikipedia page and this TIME Magazine article.
Is Oktoberfest the next American Pinball theme?
Maybe, maybe not. TWIP reached out to American Pinball to ask about the Oktoberfest trademark and to get some more information – you can draw your own conclusion based on what AP told TWIP:
"We have a long list of unlicensed themes that we like, most of which will never see the light of day. It came to our attention that someone who worked here briefly had shared with others that Oktoberfest was on the list, and that seemed to be spreading, so we grabbed the trademark to protect it in case we choose to do it someday. Fortunately, other themes on the list have not been leaked."
---
Interview with Dave Sanders on Kaneda's Pinball Podcast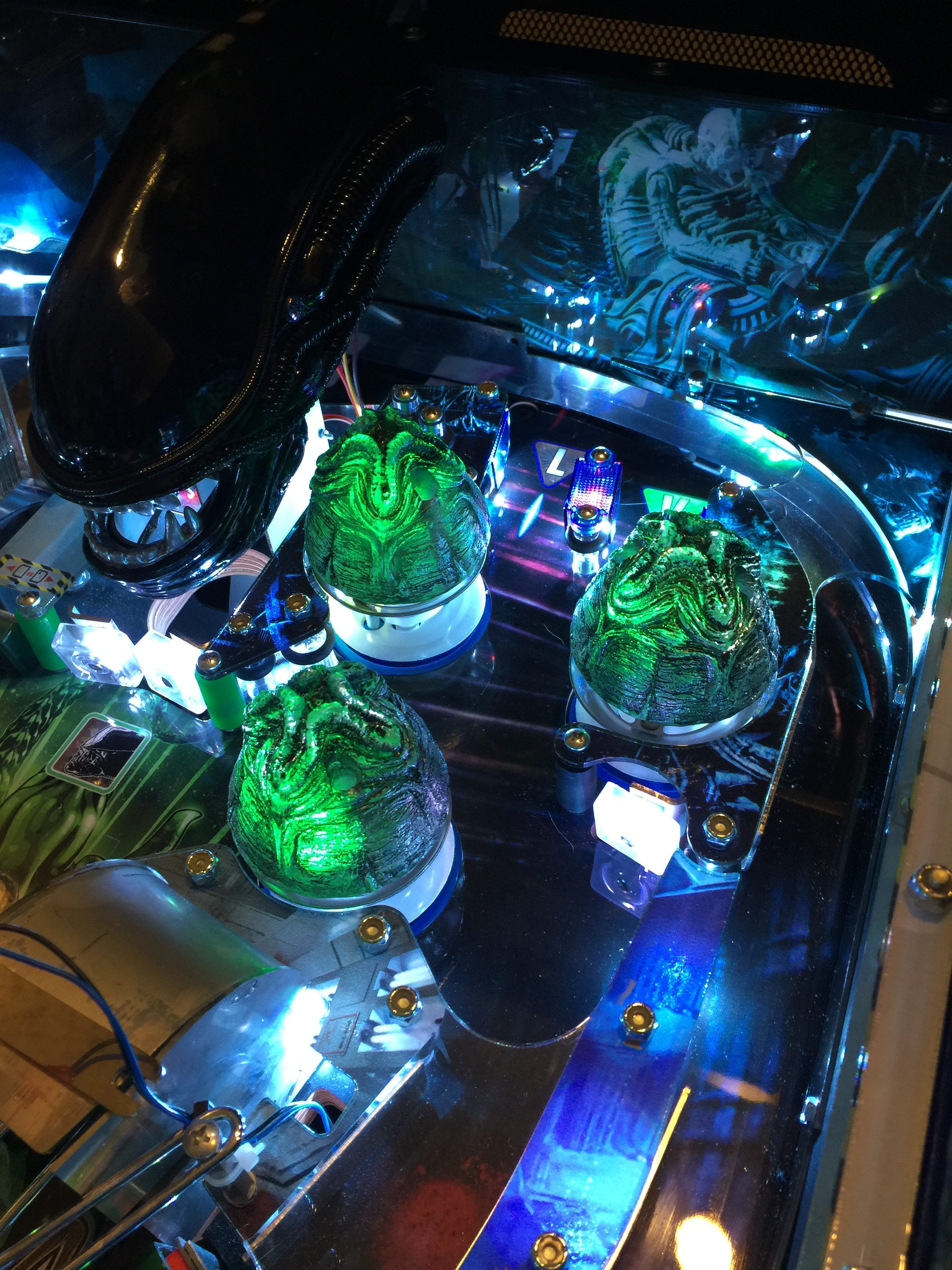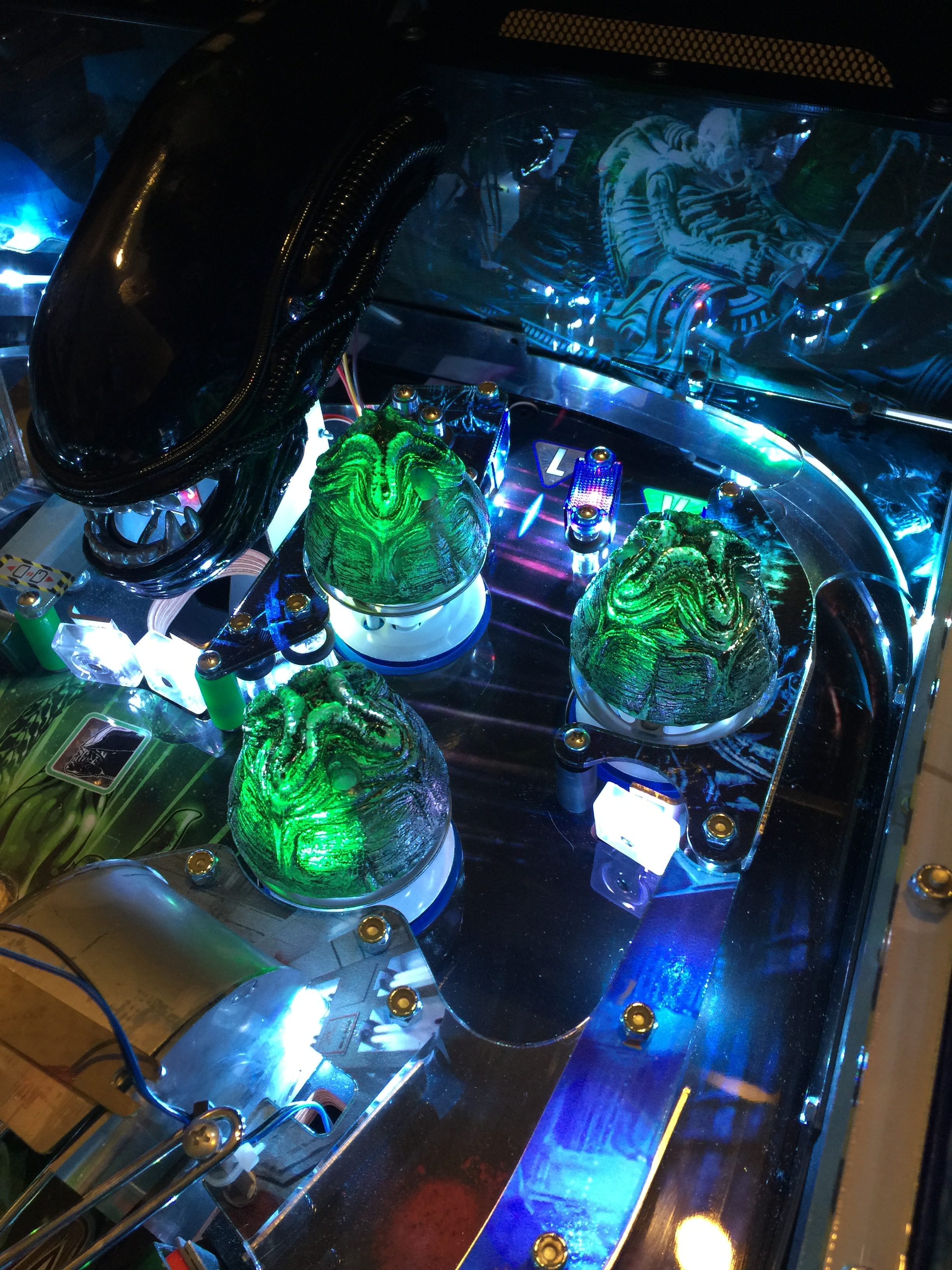 We had another in-depth pinball interview last week from Kaneda's Pinball Podcast (Soundcloud). Kaneda interviewed Dave Sanders, game designer of Alien and Full Throttle for Heighway Pinball. Listen to the full interview here! Kaneda also asked a lot of great questions, and here are a couple of them:
Kaneda: Will you be designing game three, because I know Barry Oursler worked on a few designs for Andrew (Heighway)…now we see Barry is over at deeproot…who is leading design?
Dave: "Who is leading design on game 3? It is myself, building on what Barry gave me. But there is a lot more of Barry in game 3 than there is Dennis in game 2. I'm certainly not throwing out the baby with the bath water just because Barry is no longer here to work on it. It is at a fairly advanced conceptual stage and geometric stage, and as far as licenses go, they're happy with the direction…so we have a focus, we know where we're going to go with that. We have a more concrete structure in place for getting from A to B with this game, that we kind of lacked with previous games because – what we're definitely not doing with game 3 is make anything up as we go along. It is a case of get things to a stage where, this is now done, we move onto the next bit. Also there was a lot to learn and a lot to apply to game 3. There was stuff that really worked with Full Throttle, there was stuff that really worked with Alien. It is a case of taking the best bits that worked for both, avoiding the stuff that didn't work, and applying it to this game. Making it shoot well, making it fun, making it look as good as possible, trying to bring across something that is fresh but at the same time is easy to build. Basically I'm applying to game 3 everything I've learned from the first two games…"
Kaneda: As part of the design team, and part of Andrew's initial design philosophy, the modular swappable game system – is that something that you guys are going to continue or are you going to move away from that sort of approach where you're trying to sell people playfields that pop in and out. Are you going to go more towards traditional style cabinets? What does the future look like?
Dave: "I'm not sure if I can answer that question. I think that is straying into NDA territory."
---
Interview with Charlie Emery on the Pinball Profile Podcast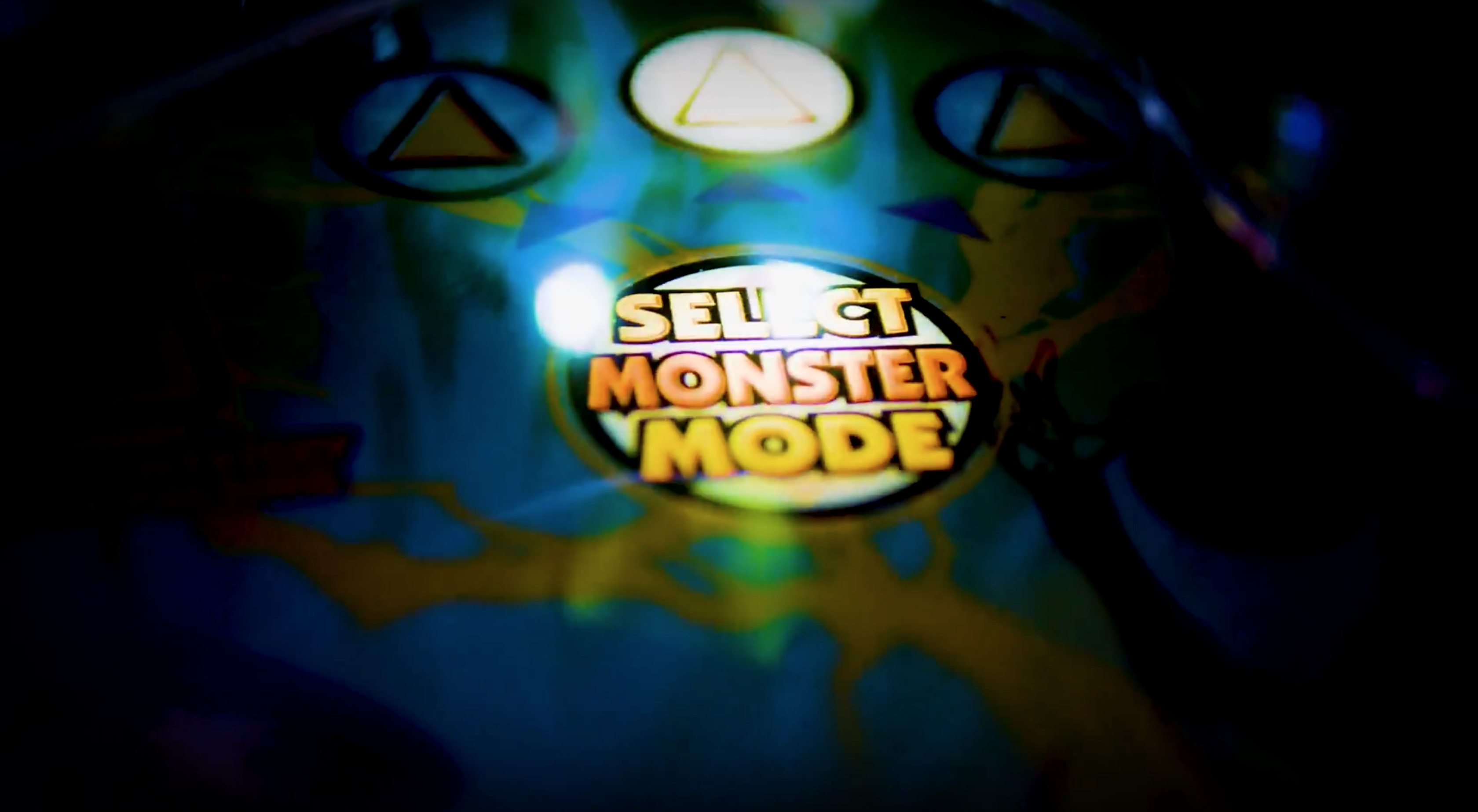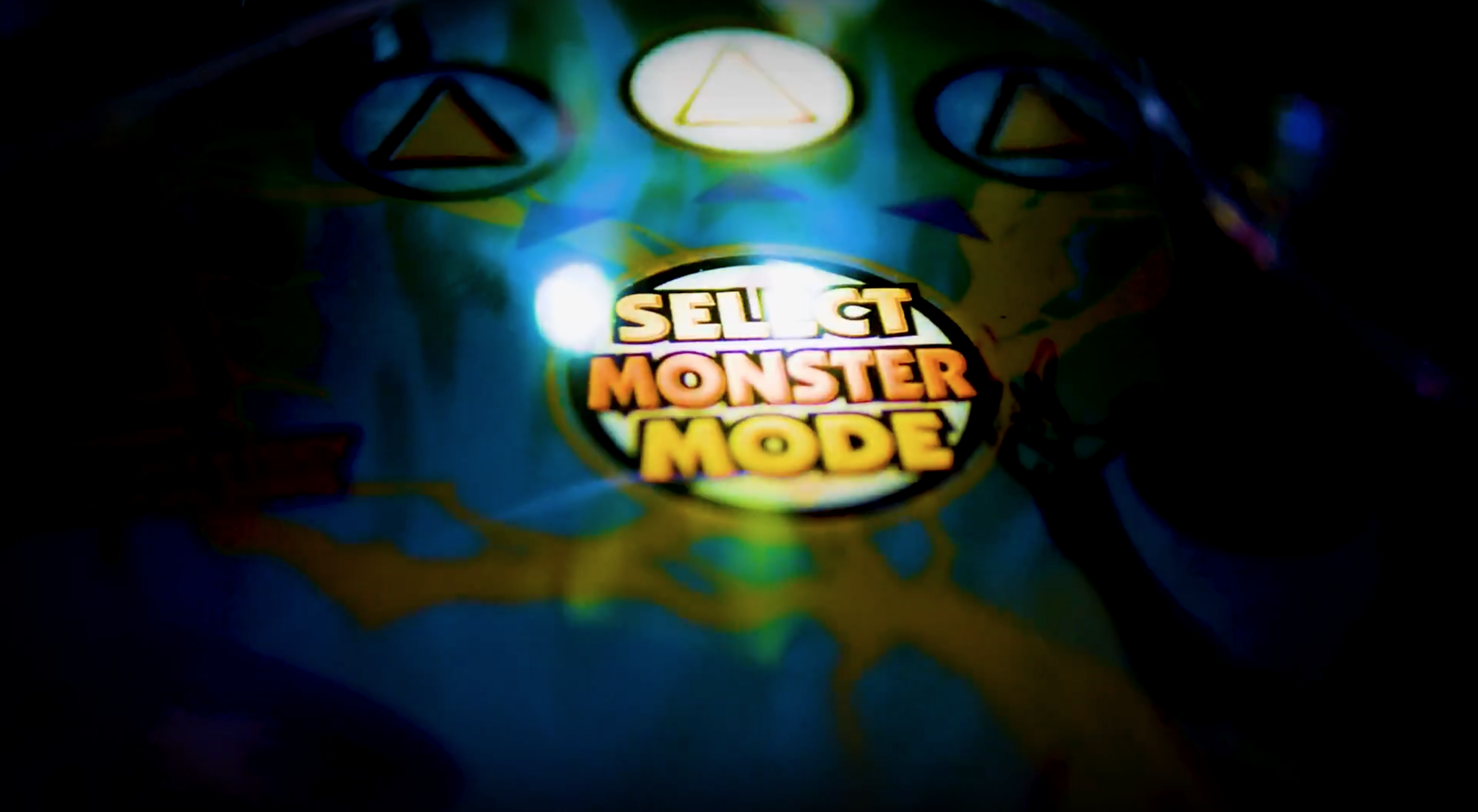 We had yet another pinball interview last week from the Pinball Profile (Facebook, Twitter, Podcast Garden). Jeff Teolis interviewed Charlie Emery, the head of Spooky Pinball. Listen to the full interview here! The interview focused Total Nuclear Annihilation and the highly anticipated reveal of Spooky Pinball's upcoming game, Alice Cooper's Nightmare Castle. Regarding ACNC, Charlie shared the following:
"I can tell you the script I turned in for Alice Cooper was 47 pages. So he's got a lot to say! There is a lot of quirky things in there. There some stuff we wrote that I hope he says it, I don't know if he will or not, it was kind of tongue in cheek and poking fun at the whole "We're not worthy!" thing that he is desperately sick of, which I understand."
They also had an interesting exchange about what is coming up down the road for Spooky Pinball:
Jeff Teolis (asking about what is coming next after ACNC): Will we see a Friday the 13th, or Halloween, or Saw?
Charlie Emery: Yeah, we've got some irons in the fire here. Two out of those three licenses you mentioned have been kicked around in the building. It's been a running joke for years that – Dennis Nordman when we first launched, said "why are you going to call it Spooky Pinball, people will think that is all you want to do is spooky games?" and I said "Dennis, what's your point?" I'm good with that. There is so much we can do with that realm. Bug's favorite movie franchise of all time is Friday the 13th. Of course he and I both desperately want a Toho Godzilla film – at some point in time we want to convert that into a pinball and do it for real, other than the one-off we did years ago.
Also, happy 5th anniversary to Spooky Pinball!!!
---
Houdini Pinball Machine Review – Deluxe Edition from SDTM
Zach and Greg from Straight Down the Middle: a pinball show (YouTube, Twitch, Facebook) recently went up to the American Pinball factory and spoke to both Joe Balcer (Playfield Design, Mechanics) and Josh Kugler (Rules, Programming, Animation) of American Pinball. Last week they published an incredible in-depth video about all things Houdini – check it out below!
Also check out Zach blowing up Houdini on the last game in this video!
Finally – have you heard about the monkey easter egg on the playfield?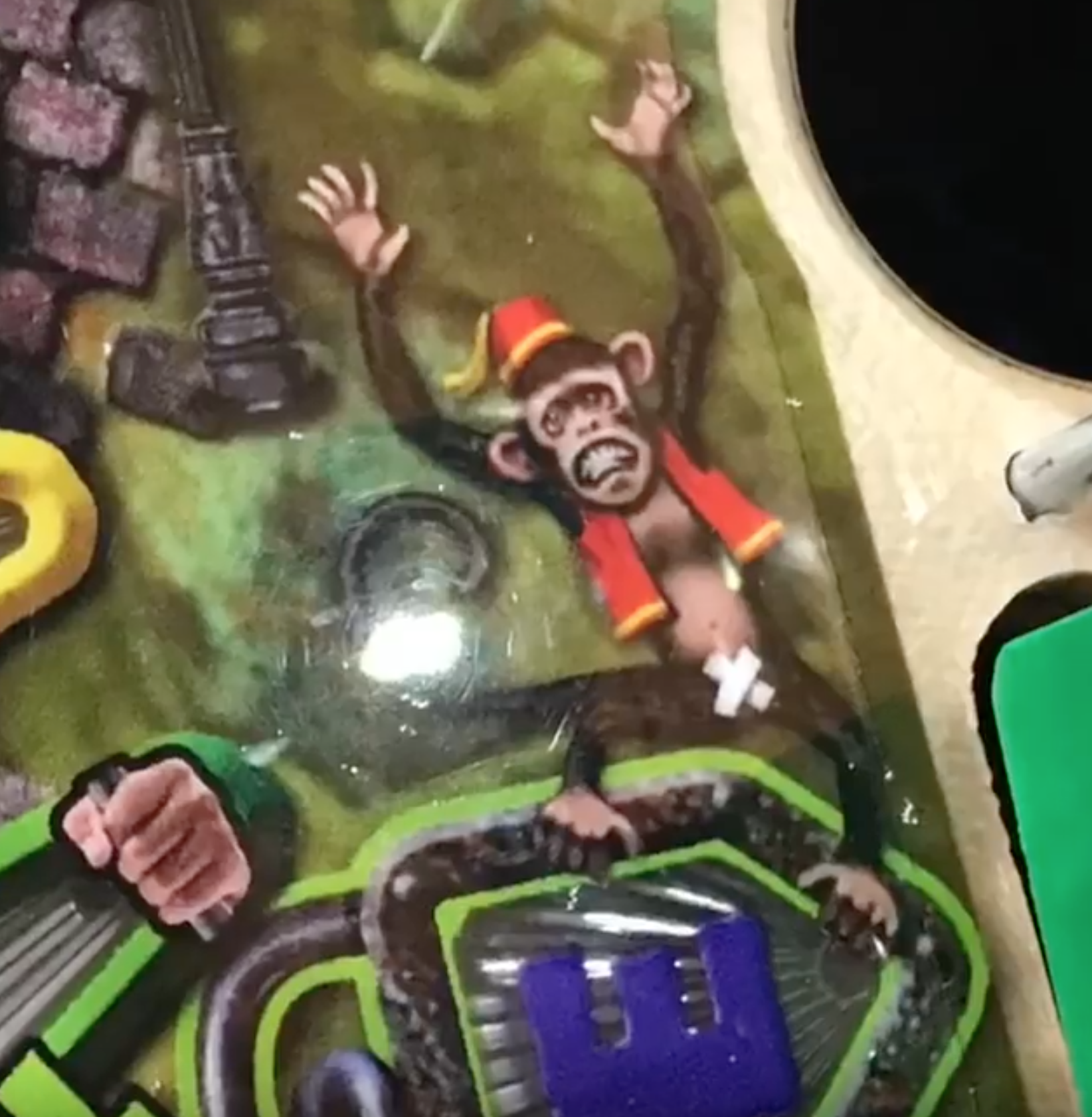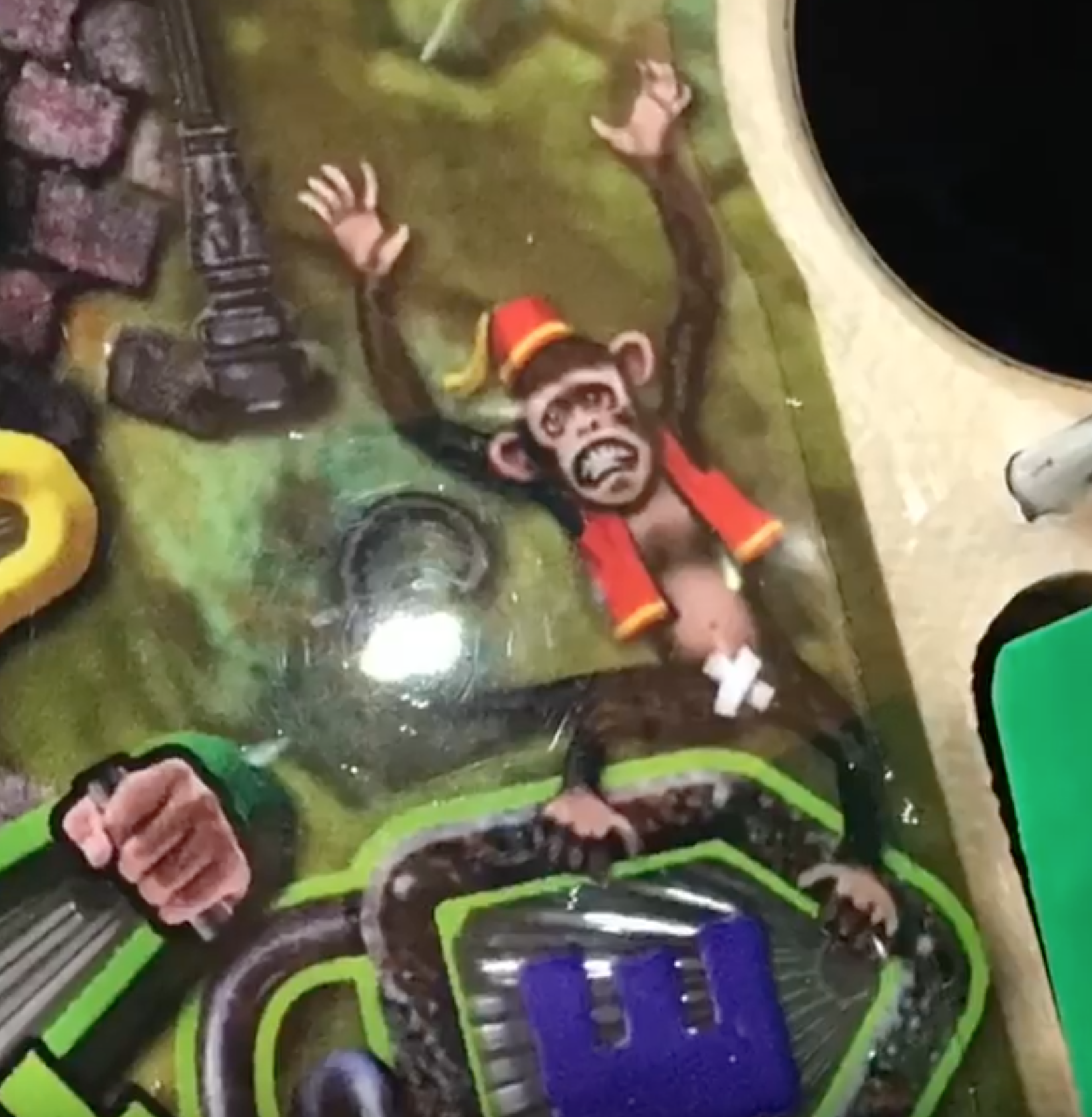 Well…the monkey has a bandage in an interesting place…and for an interesting reason that is connected to Houdini's life. We won't spell it out here, but if you want to read the story, click here!
---
First Pictures of the AC/DC Luci Vault Edition from Stern Pinball
Last week we saw the first images of the new Vault Edition from Stern – AC/DC Luci Vault Edition. Here they are below, side by side with the original AC/DC Luci Edition: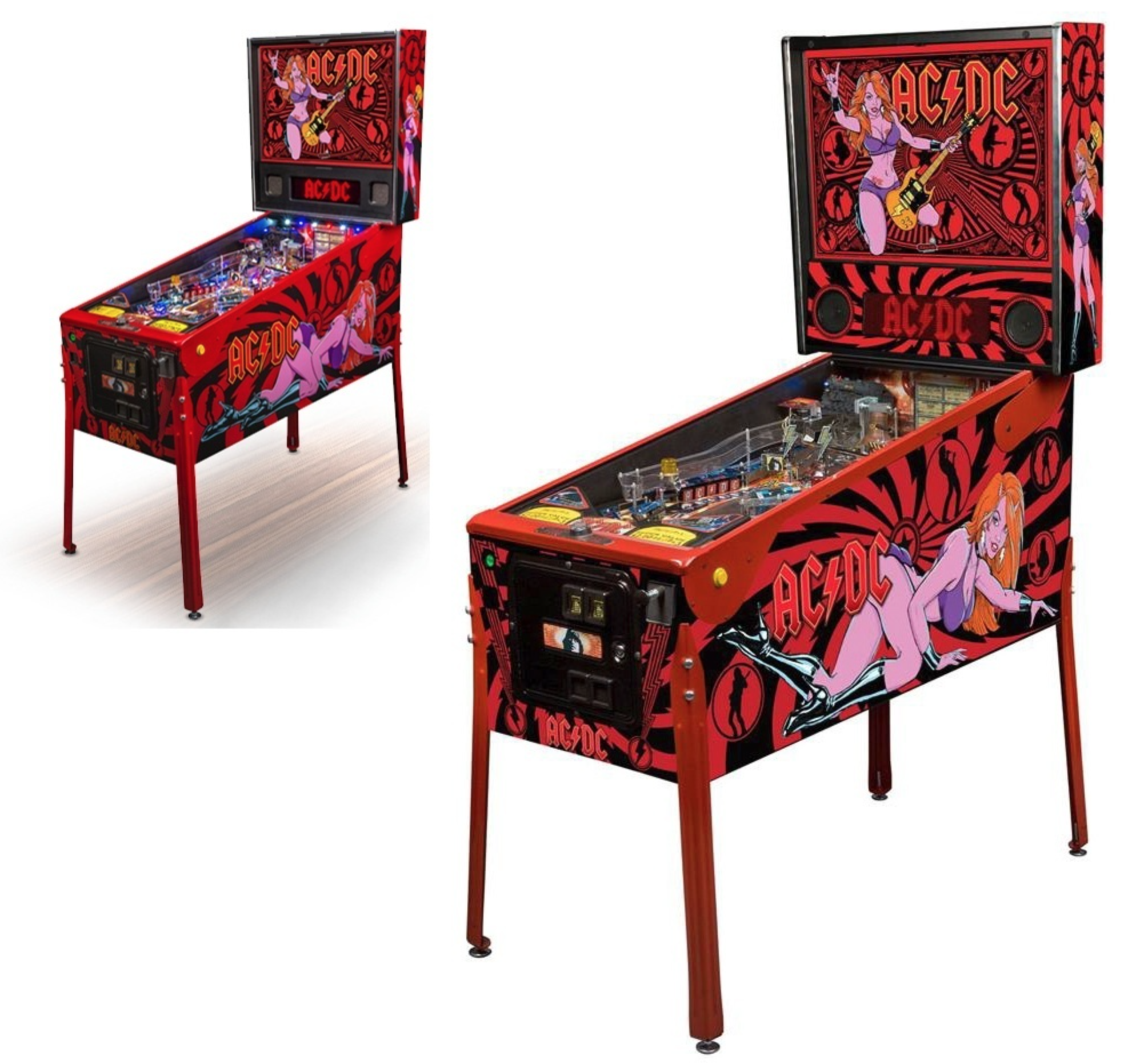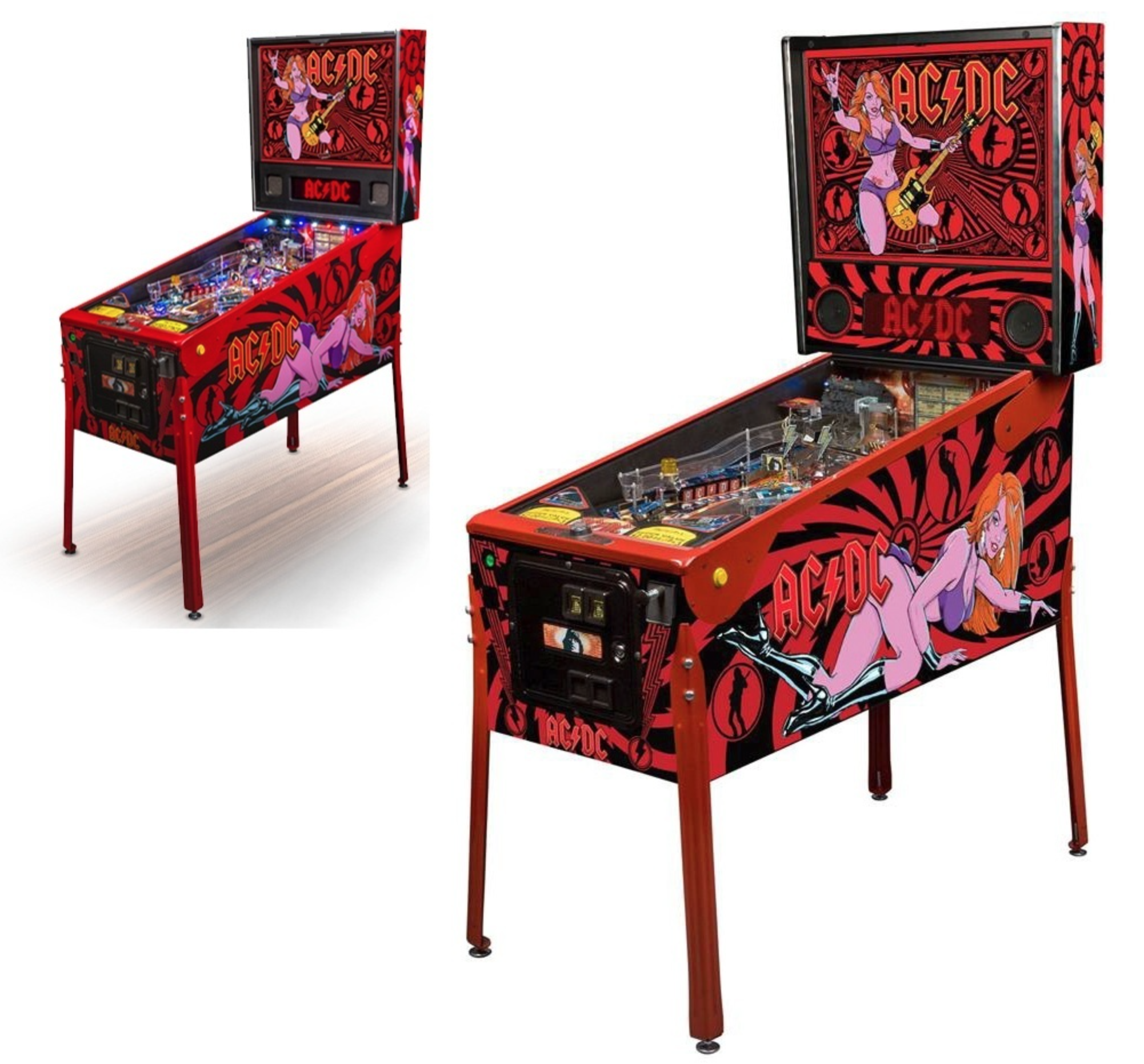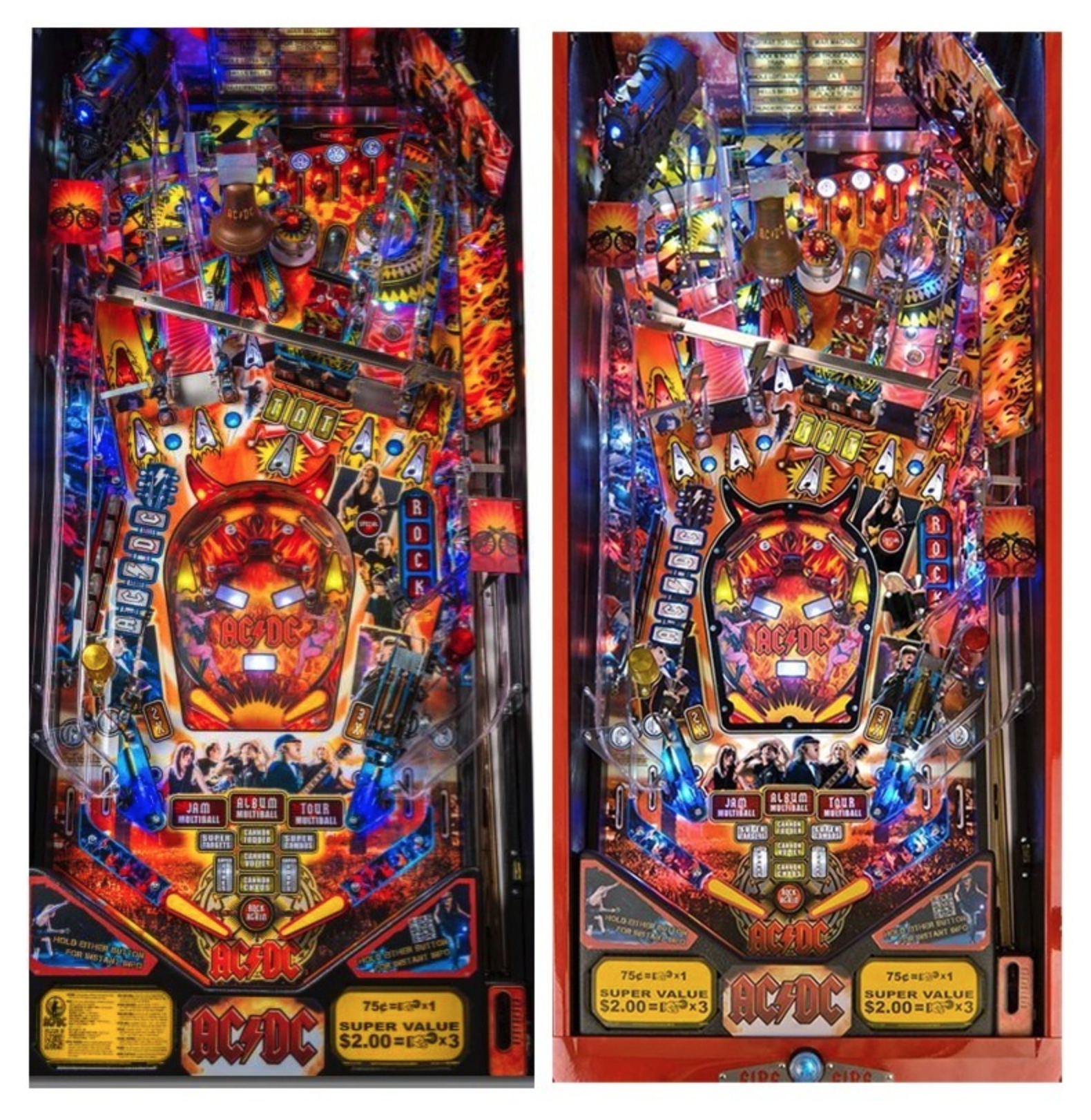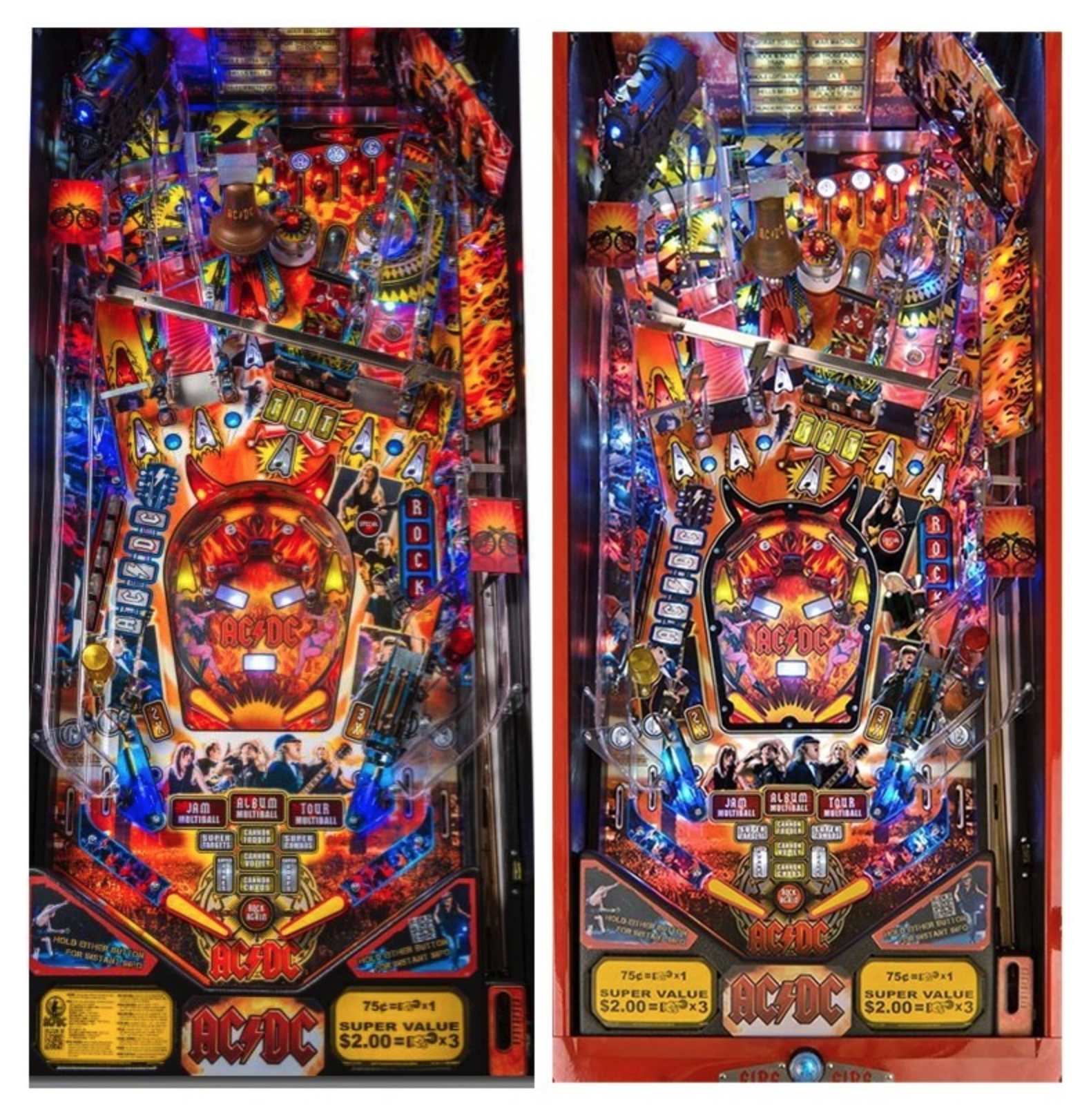 Obviously the differences aren't terribly noticeable at first glance, but look at it closely and you can see a lot of subtle differences.
---
deeproot Pinball and American Pinball
In case you missed it, This Week in Pinball released an update regarding deeproot Pinball and an interview with Robert Mueller of deeproot Pinball:
One of the questions in the interview was regarding American Pinball:
TWIP: Are there any updates on deeproot coming to agreements with American Pinball?
Robert Mueller: Our attorney and AP's attorney have traded emails over the last few months. As of today, there has not been an agreement. On or about November 29, 2017, John Popadiuk elected to exercise a provision in his contract with American Pinball ('AP') permitting John to license all work performed for AP for $99. While much of the John's (original) Houdini design occurred before his work with AP, the final touches while with AP were intentionally scrapped by AP in September 2016. It is fortunate AP provided John/Zidware with the ability to retain that amazing discarded work. Mr. Popadiuk/Zidware have since assigned the referenced licenses to deeproot Tech, LLC. deeproot is excited to add John's (i.e. the original) Houdini design to its portfolio of games.
In response to this question and answer, American Pinball stated the following on this Pinside post:
"American Pinball has recently become aware of statements made by DeeprootTech in an interview. Deeproot's statements misrepresent the situation and in particular the status of any rights of John Popadiuk relative to his work on the first Houdini™ pinball machine concept. In brief, only API has the rights to market or produce a Houdini™ pinball machine.
deeproot Pinball responded with the following in this Pinside post:
"Our only response to AP's post is that their statements are not true, they contradict their attorney's private statements, they contradict the contract they voluntarily drafted and entered into with John, and (as to the trademark) appear to contradict federal law. We are proceeding with John's original Houdini design but not the Houdini name; which is consistent with our prior statement."
Well, never a dull moment in this industry…
---
Pinball Bulbs – advertisement
Pinball Bulbs SALE: Visit Pinball Bulbs and enter promo code "ThisWeek15off" to save 15% off everything on the site!
That includes their Mini Virtual Pinball Machine, which comes loaded with:
Pinball FX2
Pinball Arcade
Ikaruga and Proycyon (shooters)
Visual Pinball – MAME (ROMs added by user)
Customer front end so no computer or technical skills needed
Full online support fort your specific machine
Real Analog Nudge
Click here for more info and pricing, and watch the video below to check out more about this machine!
---
Heighway Pinball Update and Timeline for Game #3
Initially, Heighway Pinball was planning to announce game #3 at the Texas Pinball Festival in March. With the challenge of building and shipping Alien pinball machines, they have decided to delay that announcement until a later date. This Week in Pinball reached out to Heighway Pinball to ask about the timeline for game #3, and received the response below:
"Things are progressing, but it is a tough task turning this around as everybody would imagine. We are getting there, but it takes more time than anybody involved wants. Most important is that all pre-order customers get their game though and also that we improve the technical support to have all machines in the wild up and running flawlessly. Due to the fact that these 7 months (or so) has proven to be a lot harder than we hoped for, we have decided to push the launch of game #3 further ahead to focus 100% on the current games and the production of them (mainly Alien of course). It is the only sensible and responsible thing to do during these circumstances. The launch of game #3 will take place at a later time, exactly when is not decided yet. But it surely is looking very good and we are all extremely excited about it whenever it happens."
---
Interview with Eric Meunier on the Head 2 Head Pinball Podcast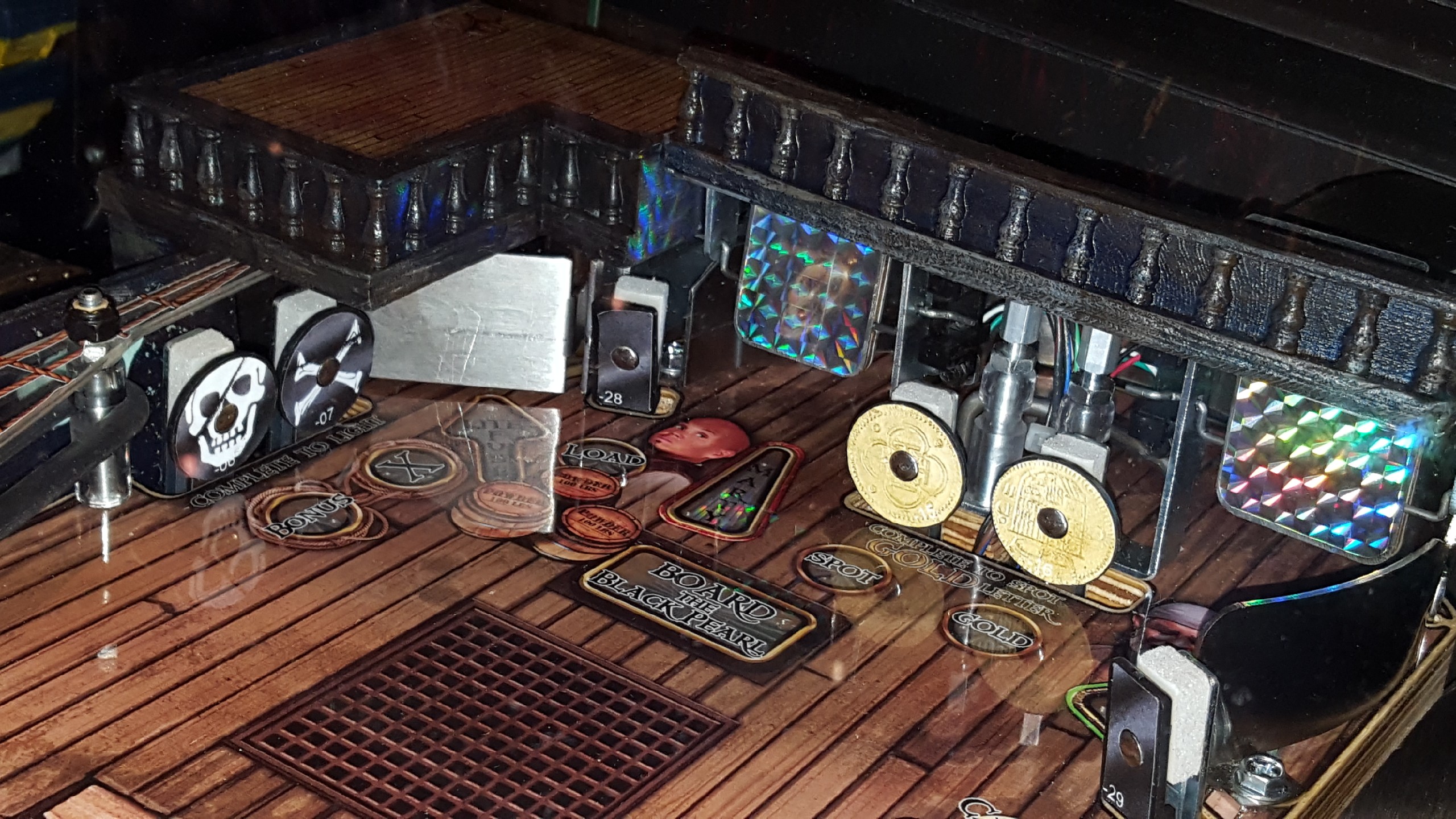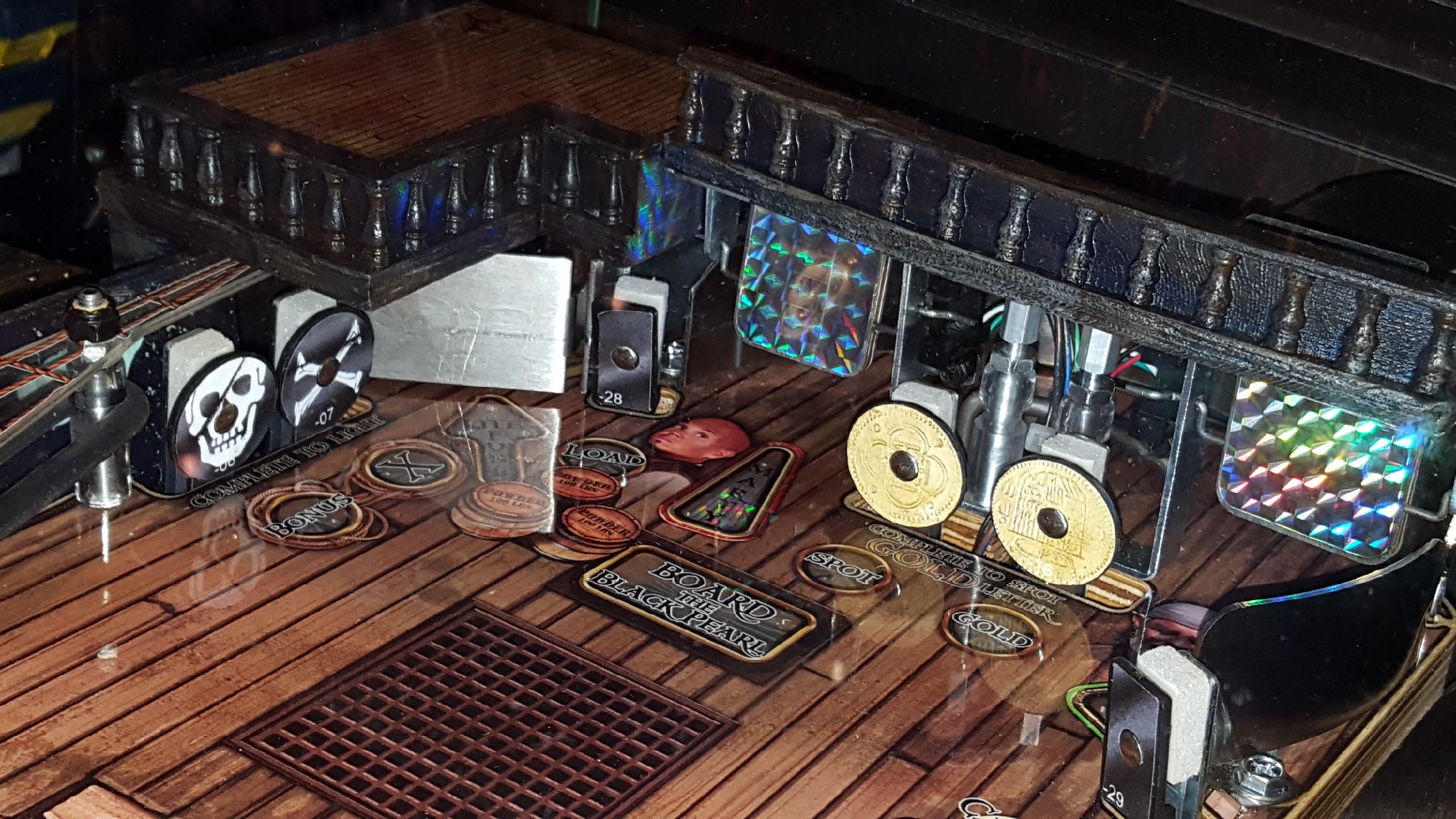 Last week, Martin and Ryan C. from the Head 2 Head Pinball Podcast (website, Facebook) had an in-depth interview with Eric Meunier, the designer of Jersey Jack Pinball's upcoming game, Pirates of the Caribbean. Listen to the full interview here! Here are some excerpts from the interview:
On hardware changes since Expo:
"the chest mechanism/fork mechanism that is underneath have been modified so the ball gets in there easier, a nice shot up the middle will put the ball into the chest – it was a little harder at Expo"
"the cannon door on the upper playfield has been completely redesigned so you no longer have to shoot the ball through the door – now the door opens up and is completely out of your way and you can shoot into it. So it is an open door instead of an unlocked door that you have to bash through."
On the upper rocking playfield and if you can trap up on either flipper:
"…it depends on the speed that the ship is rocking and the intensity that it is rocking – you can trap a ball on one or both flippers, or you can't because of how violently the ship is rocking"
On where the rules are at at this point in time:
"I would say we're approximately 80-85% done with core rules – there is a difference between rules complete and game complete. We have most of the rules in the game but the light shows aren't polished and all the sound effects aren't used and things like that. But all of the different chapters are in there, one of the five wizard modes is programmed in, all of the multiballs are there, mystery is programmed in. There is not a lot left to put in functionality-wise, but of course the guys will be tweaking the rules to make scores balanced, adding light shows, adding sound effects, adding voice callouts, etc."
On playing tips from the machine:
"Between every ball there is a pro-tip on how to play the game. It corresponds with lights flashing on the playfield at the same time…we've got tips about what different characters do and how they can be used, etc. We all know in the pinball world that Keith makes deep awesome games, and casuals might have no idea on where to even begin, so the pro-tips go a long way."
On the Compass and AI/Machine Learning:
"…eventually, we're going to base it on the games actual audits. So if a player starts multiball #3 and they get 50,000 or 100,000 points on it, and statistically multiball #1 is worth 200,000 points, and you have both of them lit at the same time, the compass will point at #1."
On how the camera will be integrated:
"…we're definitely going to do high score pictures…anything else we're still in discussions on…"
On if we'll see mobile phone integration on POTC:
"…I gotta toe the line on this one. The answer I can give you is: probably."
Eric also shared some pics with the Head 2 Head Podcast – check out pics of the whitewood here and here. Also, did you hear them ask Eric if there was a "ghost" on the spinner? This is the pic they were referring to. Eric indicated that he did not include a ghost on that spinner, and that it must be someone from Davey Jones Locker 🙂
By the way, to all the podcasts out there – it is pronounced MIN-yur. Min-yur. No, Min-yur!
---
Metallica Premium Pinball – The Tunatorial
We have some people in pinball that give amazing tutorials. Bowen Kerins, Chuckwurt, and McSirTuna just to name a few (there are many more!). Well you've heard of Buffalo Pinball (Twitch, Facebook, Twitter), and you've heard of McSirTuna – last week he gave a tutorial on Metallica Premium – check it out below!
---
Victory Laps – End of Post Bonus
---
MATCH! – Next Game…What is Coming Up on This Week in Pinball
Around the Playfield with Jack Danger from Dead Flip coming tomorrow 🙂
An OPEN LETTER TO J.K. ROWLING pleading for a Harry Potter Pinball Machine coming Thursday!

Get alerts for new posts from This Week in Pinball – follow us on Facebook, Twitter, or sign up by email:
Confidential Information – TWIP Policy
We do NOT share any confidential or "off the record" information without permission from the source of the info.
Disclaimer
Any articles, interviews, or mentions of pinball manufacturers or pinball products is NOT an endorsement.
Have a scoop or anonymous rumor? Email us at thisweekinpinball@gmail.com
---
Upcoming Games and Rumors
Stern Pinball
Most Recent Titles
Aerosmith
AC/DC Vault Edition
Star Wars
Guardians of the Galaxy
AC/DC Luci Vault Edition
Announced/Confirmed
Rumors of Future Titles
Deadpool?
_______ VE?
The Munsters?
Iron Maiden?
The Beatles?
Jurassic World?
Pulp Fiction?
New Ka-Pow Title?
Steve Ritchie Unlicensed?
Keith Elwin Game?

Spooky Pinball
Most Recent Titles
Rob Zombie's Spookshow International
Dominos (*contract game)
Jetsons (*contract game)
Total Nuclear Annihilation (*contract/house game)
Announced/Confirmed
Alice Cooper's Nightmare Castle
Ben Heck's game

American Pinball
Most Recent Titles
Rumors of Future Titles

Dutch Pinball
Most Recent Titles
Bride of Pinbot 2.0
Bride of Pinbot 3.0 (on hold)
The Big Lebowski (production issues)

Circus Maximus
The Pinball Circus Remake
Kingpin?
Jersey Jack Pinball
Most Recent Titles
Wizard of Oz
The Hobbit
Dialed In
Pirates of the Caribbean
Rumors of Future Titles
Toy Story?
Willy Wonka?
The Muppets?

Chicago Gaming/Planetary Pinball
Most Recent Titles
Medieval Madness Remake
Attack From Mars Remake
Rumors of Future Titles
Monster Bash Remake?
Cactus Canyon Remake?
Big Bang Bar Remake?
Theatre of Magic?

Heighway Pinball
Most Recent Titles
Full Throttle
Alien (shipping)
Rumors of Future Titles
Queen?
Barry Oursler Licensed Theme <-NEW
Barry Oursler UnLicensed Theme <-NEW

P3 (Multimorphic)
Lexy Lightspeed
Cannon Lagoon
Cosmic Cart Racing

Homepin
Thunderbirds (coming soon)

Phénix Pinball

deeproot Pinball
Retro Atomic Zombie Adventureland?
Alice in Wonderland?
Magic Girl?
Original Houdini design? <-NEW
Silver Castle Pinball
**TWIP dreams of the day
Harry Potter Pinball
will be added to these rumors. Ms. Rowling, I'd be willing to let Snape (Professor Snape) test Neville's potion on me at the end of class if you approve this!

Get alerts for new posts from This Week in Pinball – follow us on Facebook, Twitter, or sign up by email: