— This Week's Top 5 Stories —
1. The Munsters Coming to TPF?
Munsters is rumored to be an upcoming title released by Stern Pinball later this year. On the Munsters official website, they list a schedule of upcoming personal appearances for Butch Patrick, who played Eddie Munster (the werewolf kid). Last week, someone noticed a new one was listed – check out the last listing: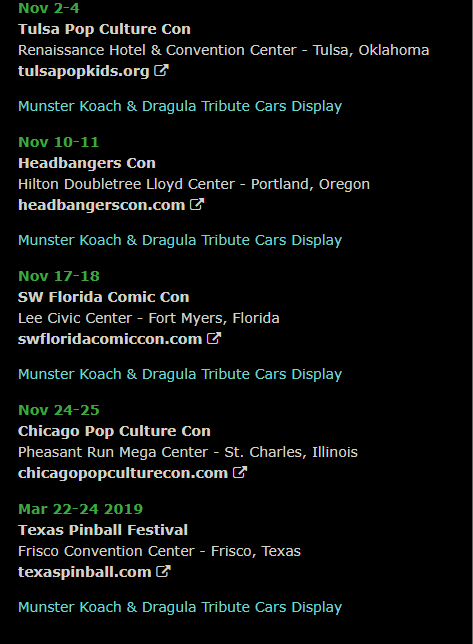 Texas Pinball Festival! The listing has since been removed, so we're not sure if that deal is officially done or not. But it seems to be a pretty strong indicator that we may be seeing a Munsters pinball machine sometime between now and TPF 2019. Stay tuned!
---
2. deeproot Price Range: $3,500 – $50,000 (ish?)
Last week, we saw this post on Pinside indicating that deeproot Pinball plans "to make various models that cost from $3,500 to $50,000". This is interesting as $3,500 would be significantly lower than any current NIB (New In Box) pinball machines, and $50,000 would be significantly higher than any current NIB machines.
TWIP reached out to Robert Mueller of deeproot Pinball to ask about this post and if it was accurate. Robert shared:
"$3,500 might be a little expensive for our low end. We wouldn't feel comfortable taking that much profit. As for the upper end, Kaneda keeps insisting that he wants to buy a pinball machine for $50,000. So we would like to give him the opportunity to do so."
It sounds like they do plan to have a wide price range. And wow.
---
3. Heighway Pinball Insolvency Report
The Heighway Pinball insolvency report was released last week. If you want to slog through the 33 page report, you can check it out on Pinball News. The short version is they are over $2.5 million USD in the hole. According to the report, they owed distributors over $250,000 and owed pre-order customers over $350,000. There are still a lot of unanswered questions regarding Heighway's liquidation and Pinball Brothers plans going forward – we will keep you updated as we learn more.
---
4. The Pinball Arcade Will Lose Williams/Bally License
If you're into digital pinball, The Pinball Arcade is an amazing resource to play and learn rules of many popular games. We learned last week that their license with Williams and Bally games will be expiring on June 30th, 2018. That will reduce the number of games they have for sale significantly, from 95 to 33. Here is a list of the 62 titles they will be losing. If you've already bought the games, you own them and can continue to play them. If you want these games, you must buy them before June 30th!
For more information on this, check out this interview on the Blahcade Podcast with Bobby King, the Vice President at Farsight Studios.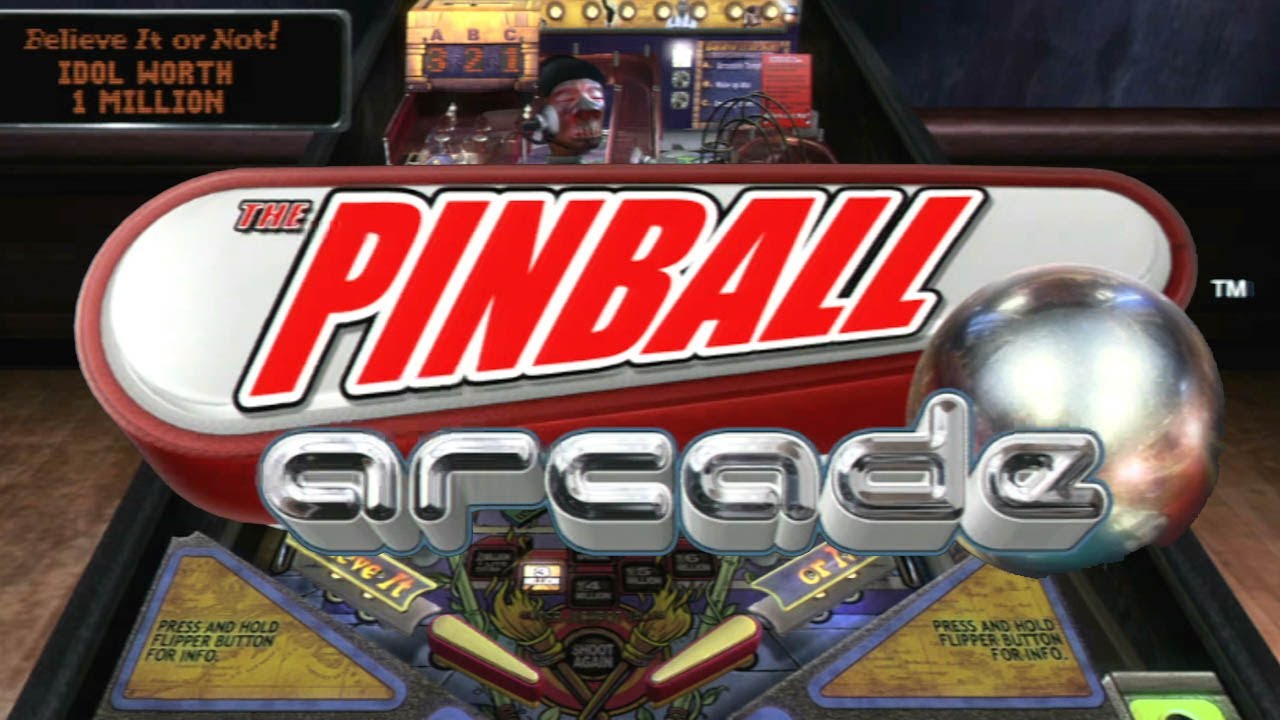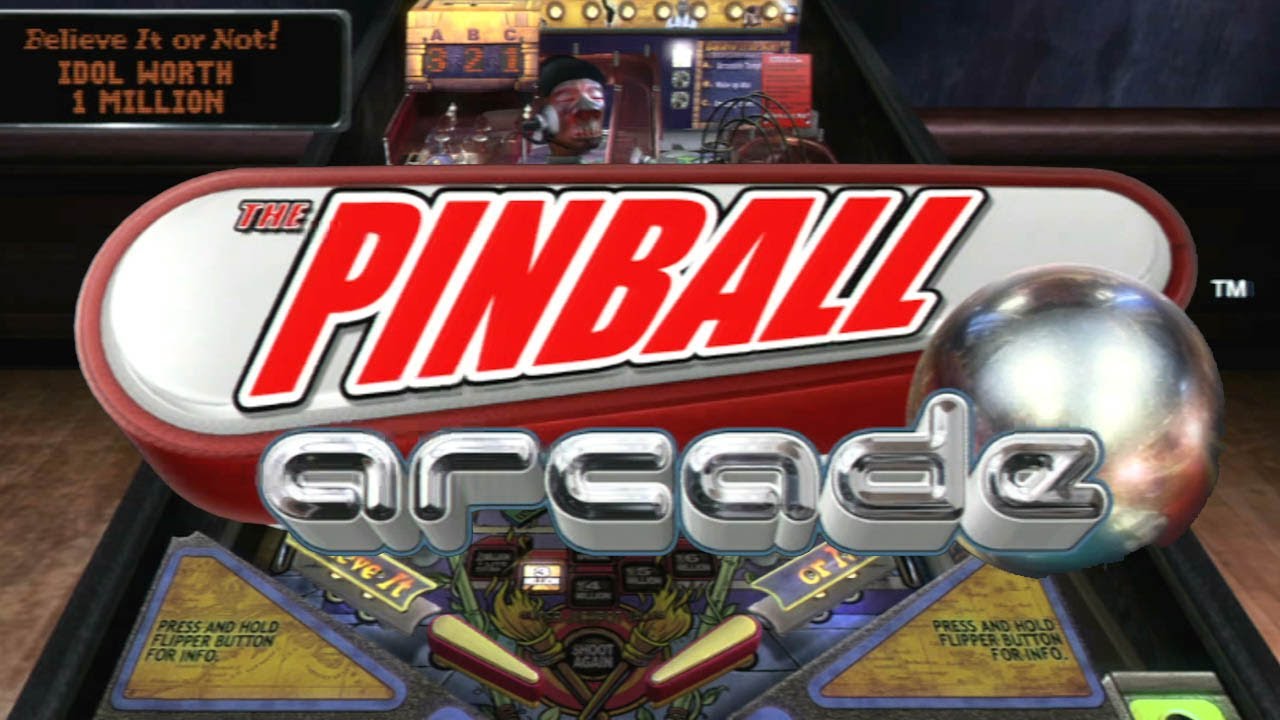 ---
5. New York City Pinball Championships – this weekend
A major pinball tournament is finally returning to New York City after a long hiatus! Click here to learn why that is a big deal.
The New York City Pinball Championships start this Friday, May 18th. Many of the biggest names will be competing. Check out the rules of the tournament here, and check out their website for more information on the tournament and scheduling. Thanks to the organizers of this tournament and good luck to the competitors!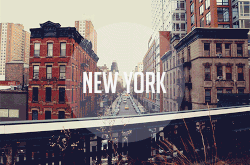 ---

— What Else is Happening in Pinball —
New Code – Iron Maiden and Star Wars
New code was released last week for Iron Maiden (v0.97) and Star Wars (v1.03). Check out all the changes for Iron Maiden here and Star Wars here!
Thunderbirds in "full production"
Homepin has been sharing some updates now that they are in "full production" of their upcoming release, Thunderbirds. They describe how they are cutting playfields on their Facebook page:
"Now that we are in full production we can start to see some action in the wood room! We are cutting about 12 playfields a day. We use a 3mm cutter and make four shallow passes to get a nice clean cut. Four playfields are cut from one sheet of ply. A fresh lot of cutters was delivered today – we use one of these for every two sheets of ply – so eight playfields to one cutter."
Also from their Facebook page, they mention it is going a little slower than planned due to a few small issues, but employees are putting in overtime and Homepin is making tweaks to speed up the production.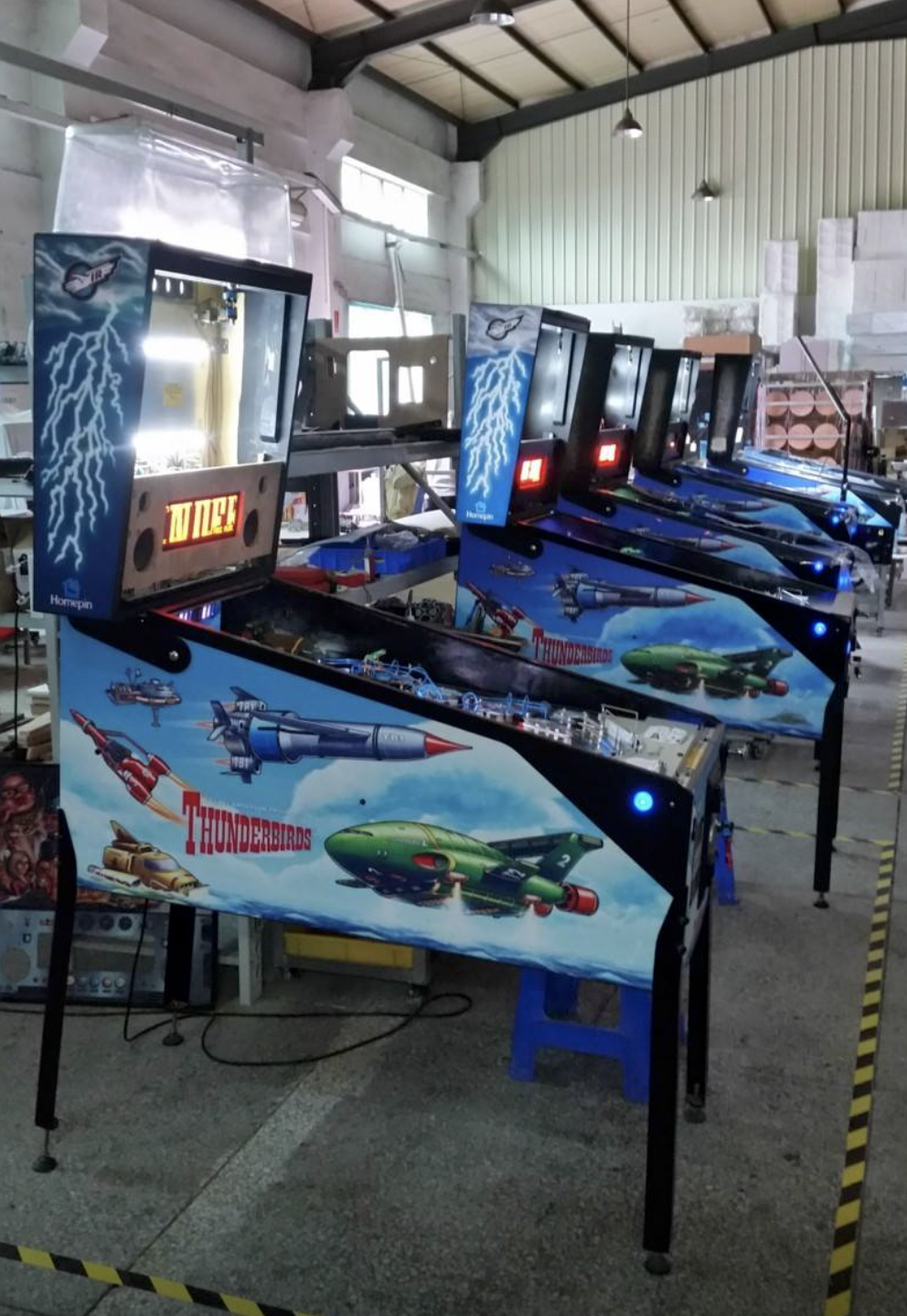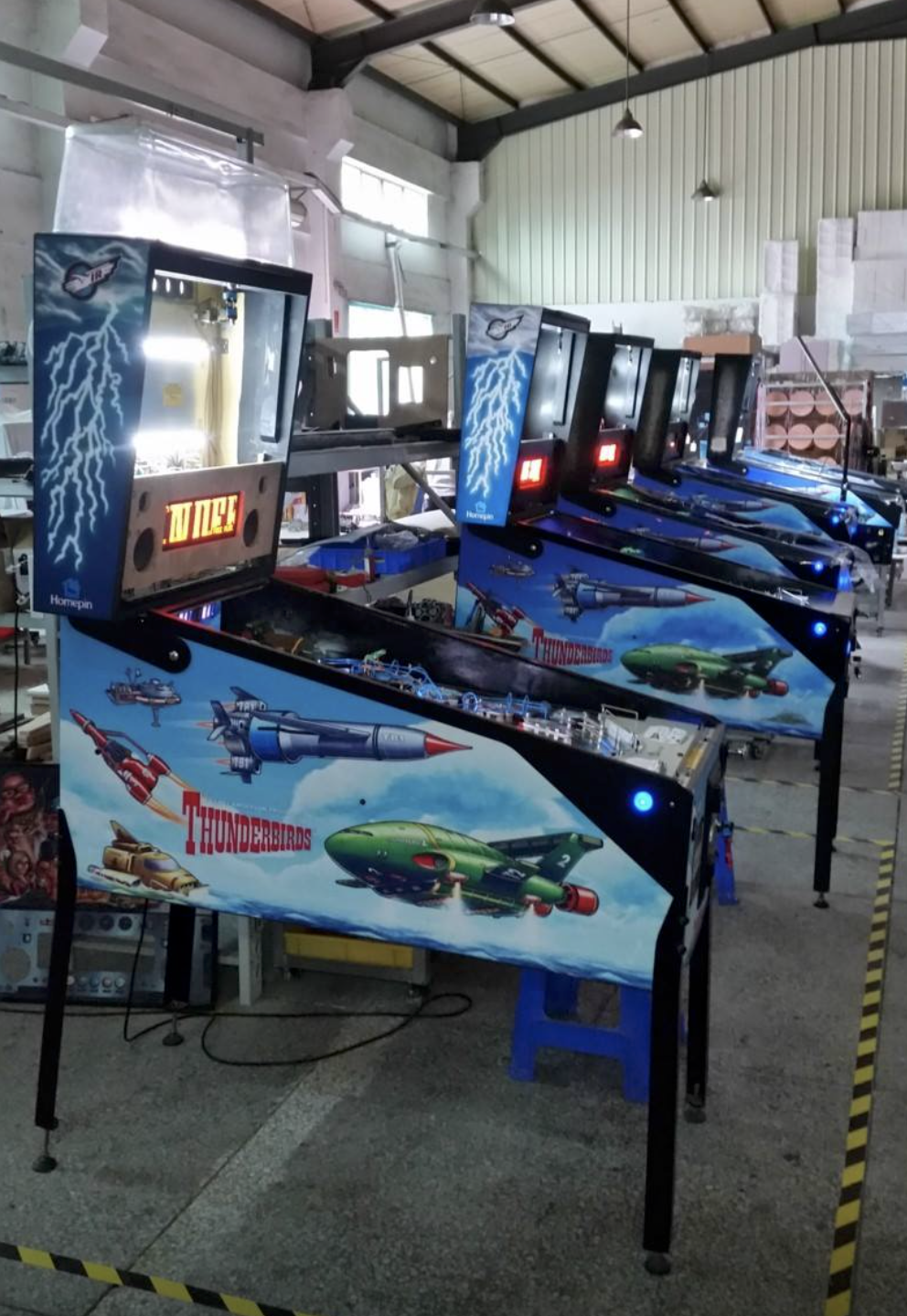 Aurich Shares Details on Playboy Design
Aurich Lawson (Artist for Alien pinball machine) shared some details of the Playboy design (that may or may not be built in the future) on this Pinside post. Not mentioned in the post, but it also sounds like the game was planned to be a wide body. It is unclear if the game will be pursued by the Pinball Brothers.
deeproot Moves into New Building
Barry Oursler (designer for deeproot Pinball) made a post on Facebook sharing:
"Deeproot Pinball just moved into our new facility today. The fun begins on Monday. More details to follow in the upcoming weeks."
Unless things have changed, deeproot moved into the building located at 12621 Silicon Drive in San Antonio, Texas.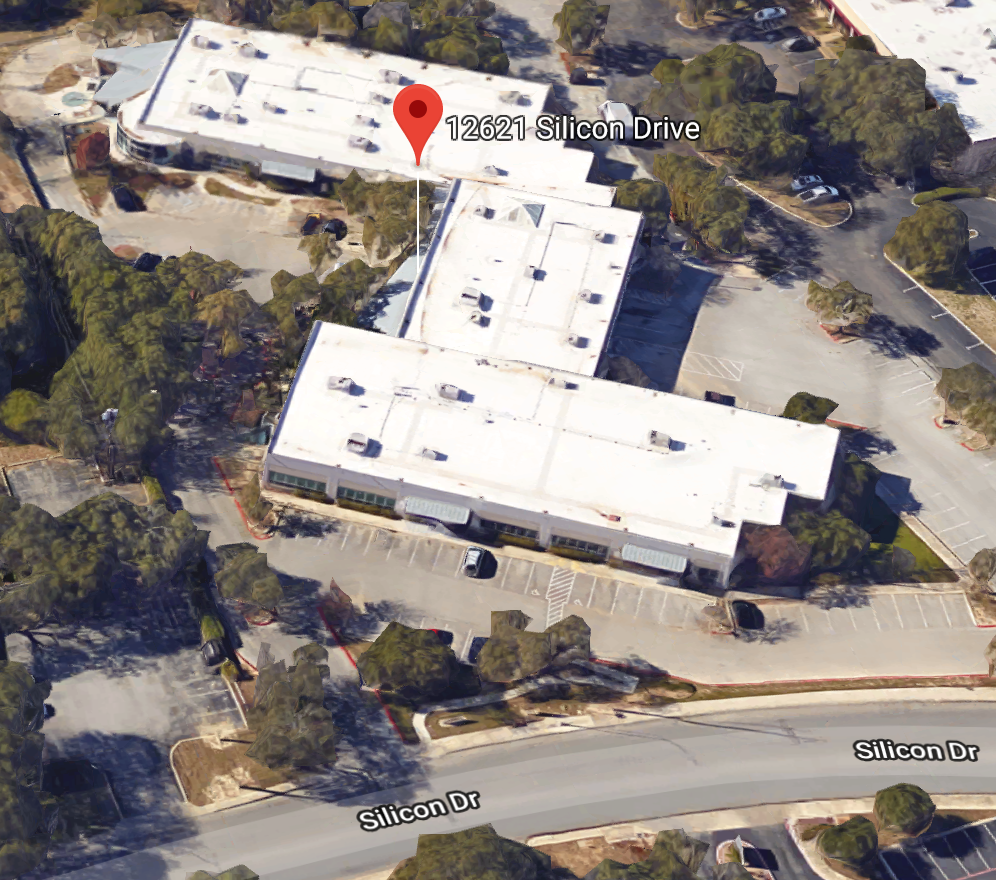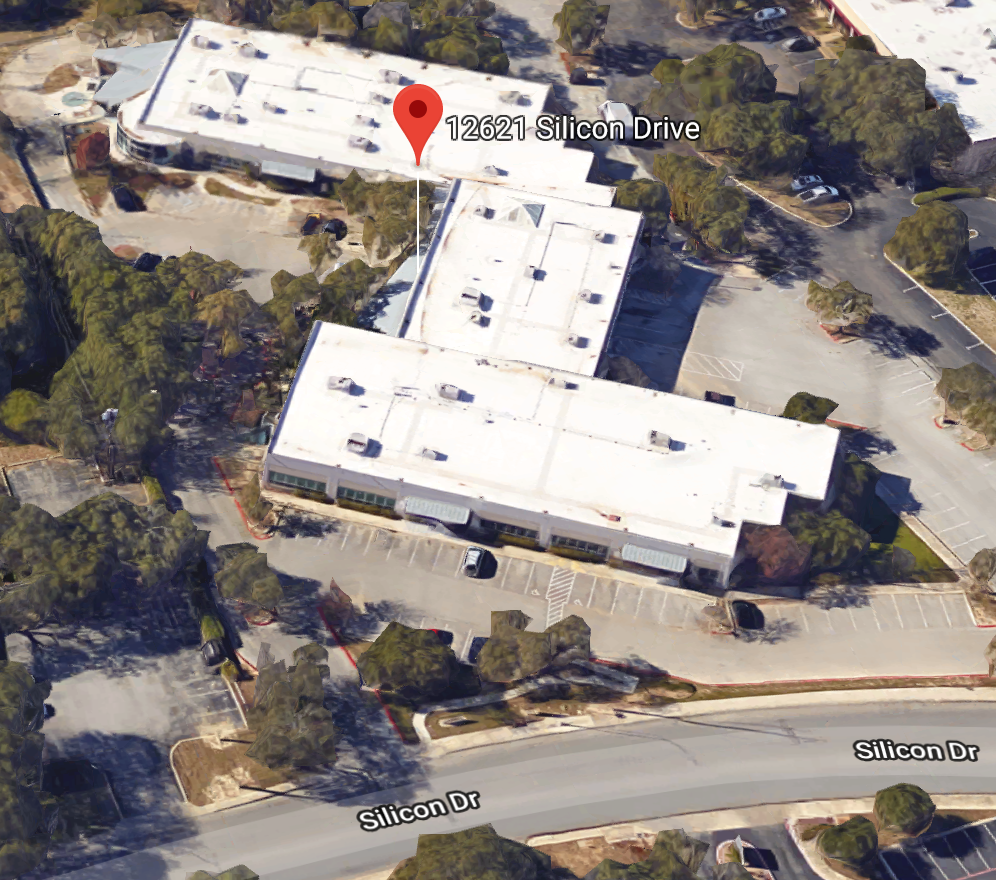 ---

BRAM STOKER'S DRACULA PINBALL FLICKERING TORCHES
Transform those blue headstone flashers with our Bram Stoker's Dracula Pinball Torches! This awesome addition includes replacement orange LEDs and torch replicas. A quick five-minute install will transform your BSD coffin! Available with solid orange LEDs or flickering fire LEDs.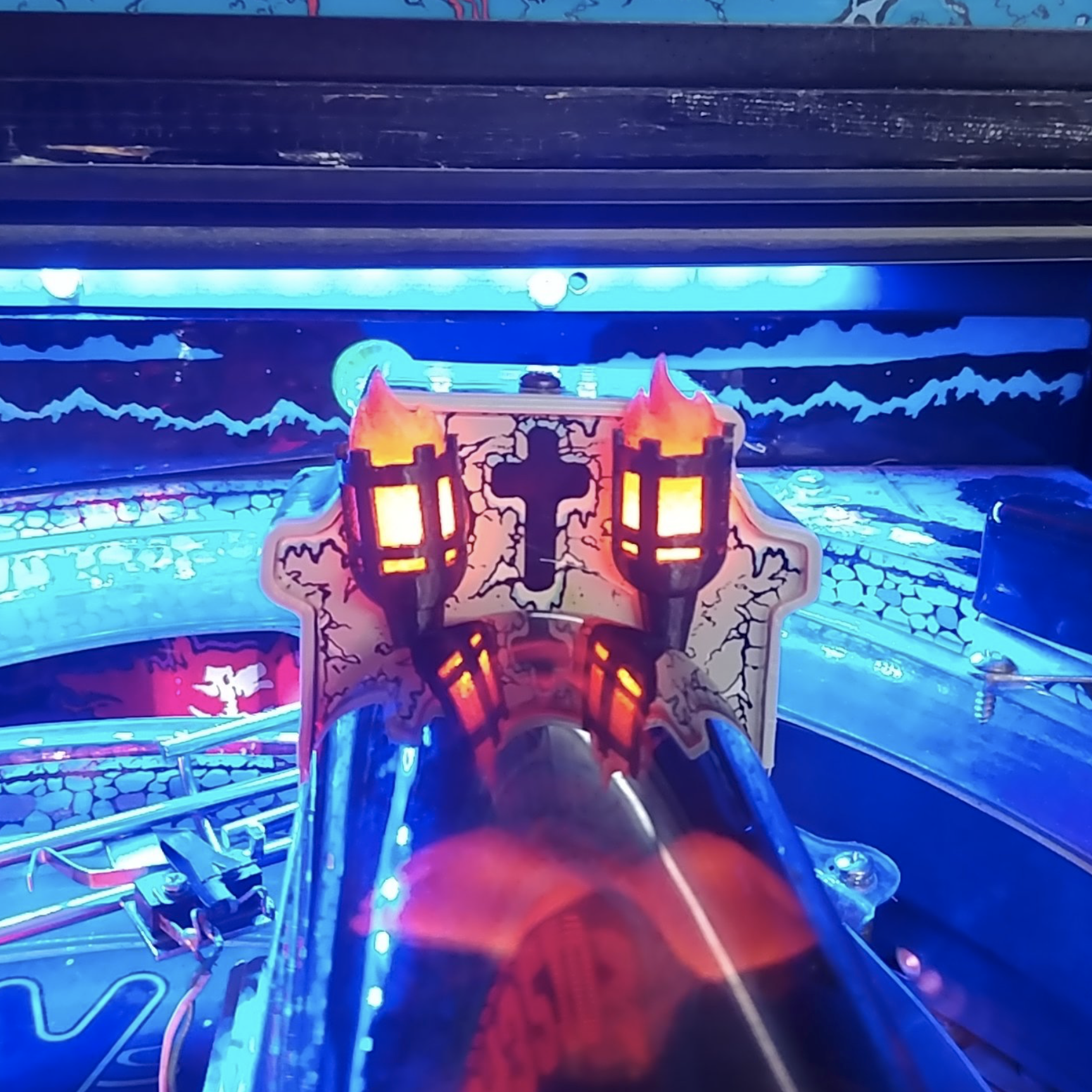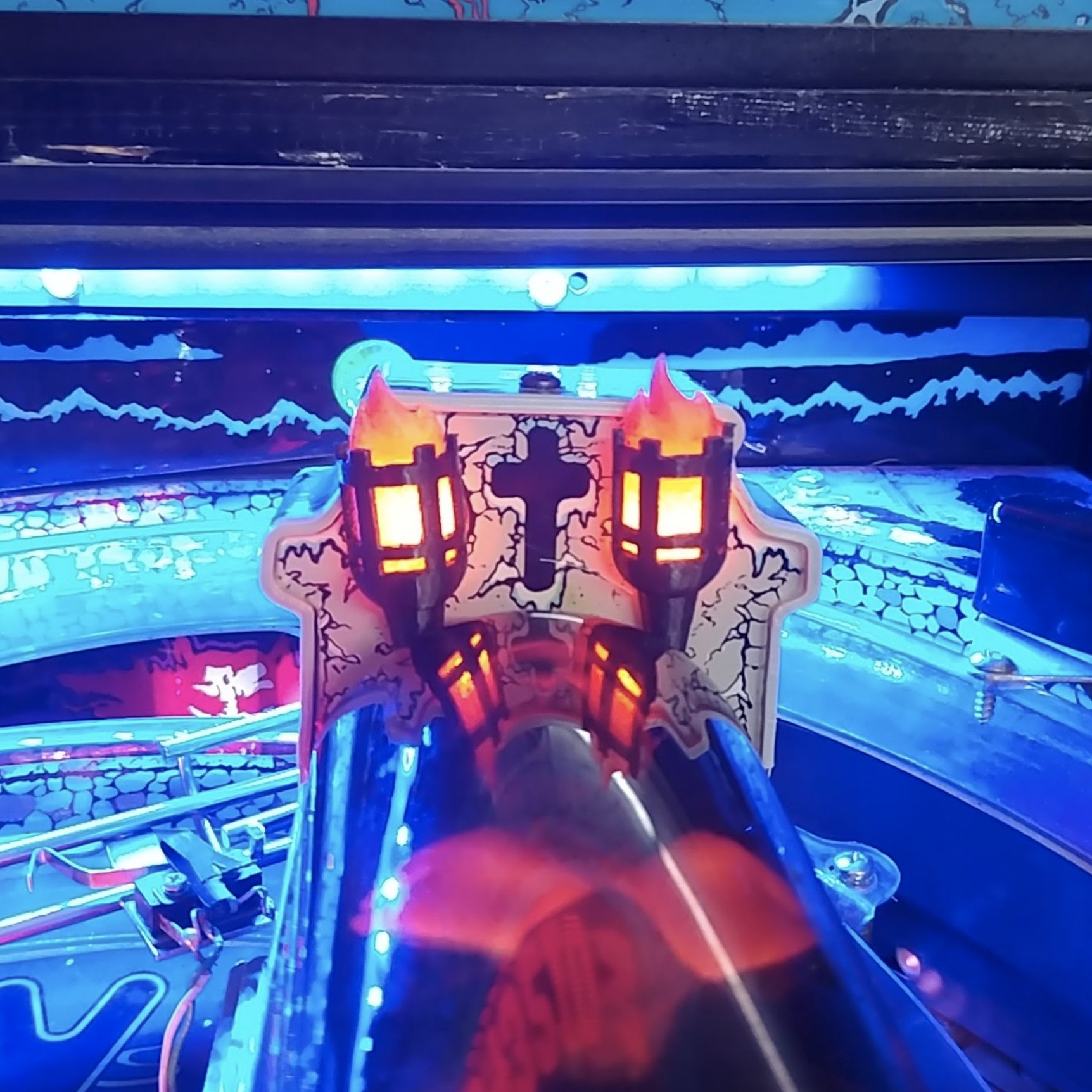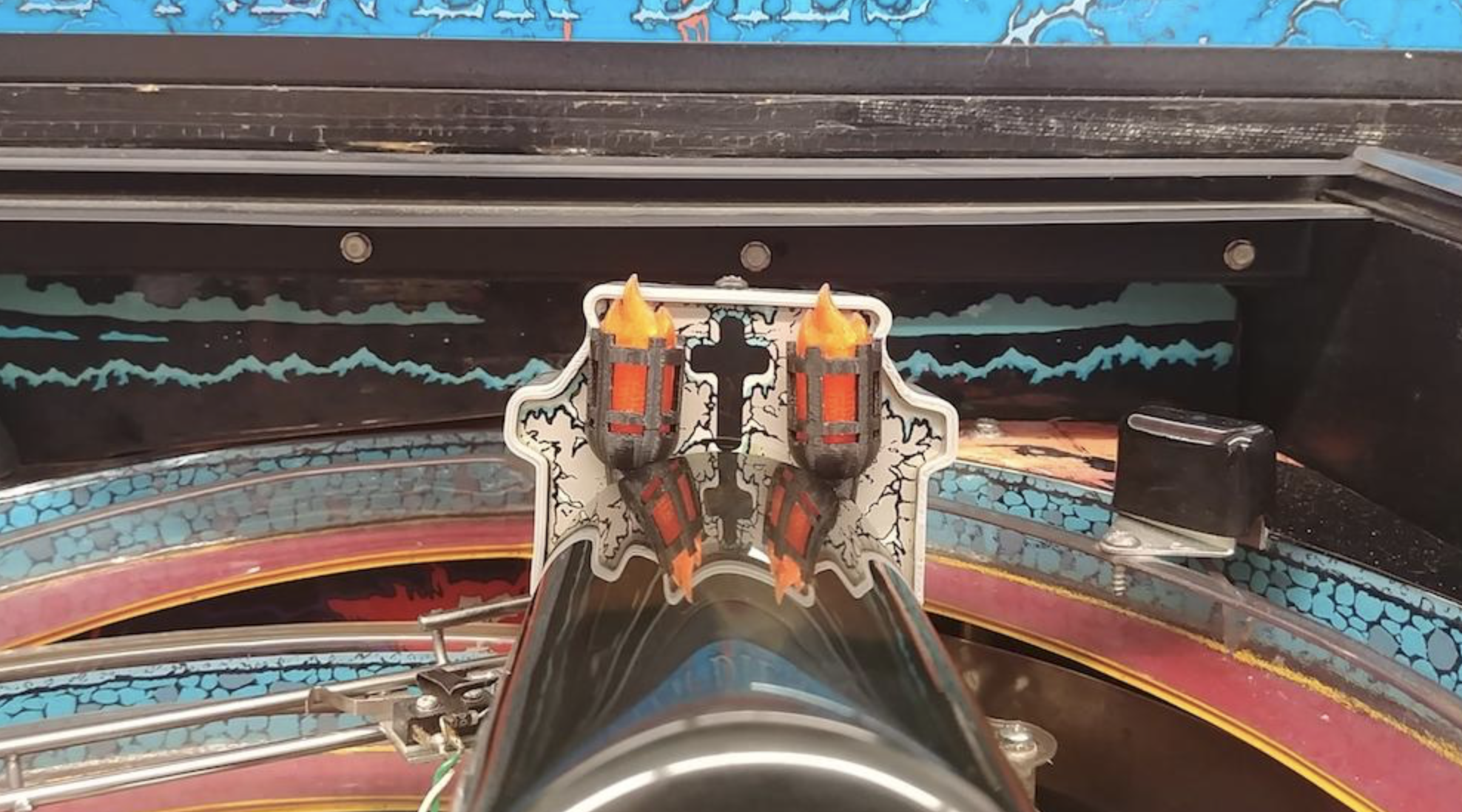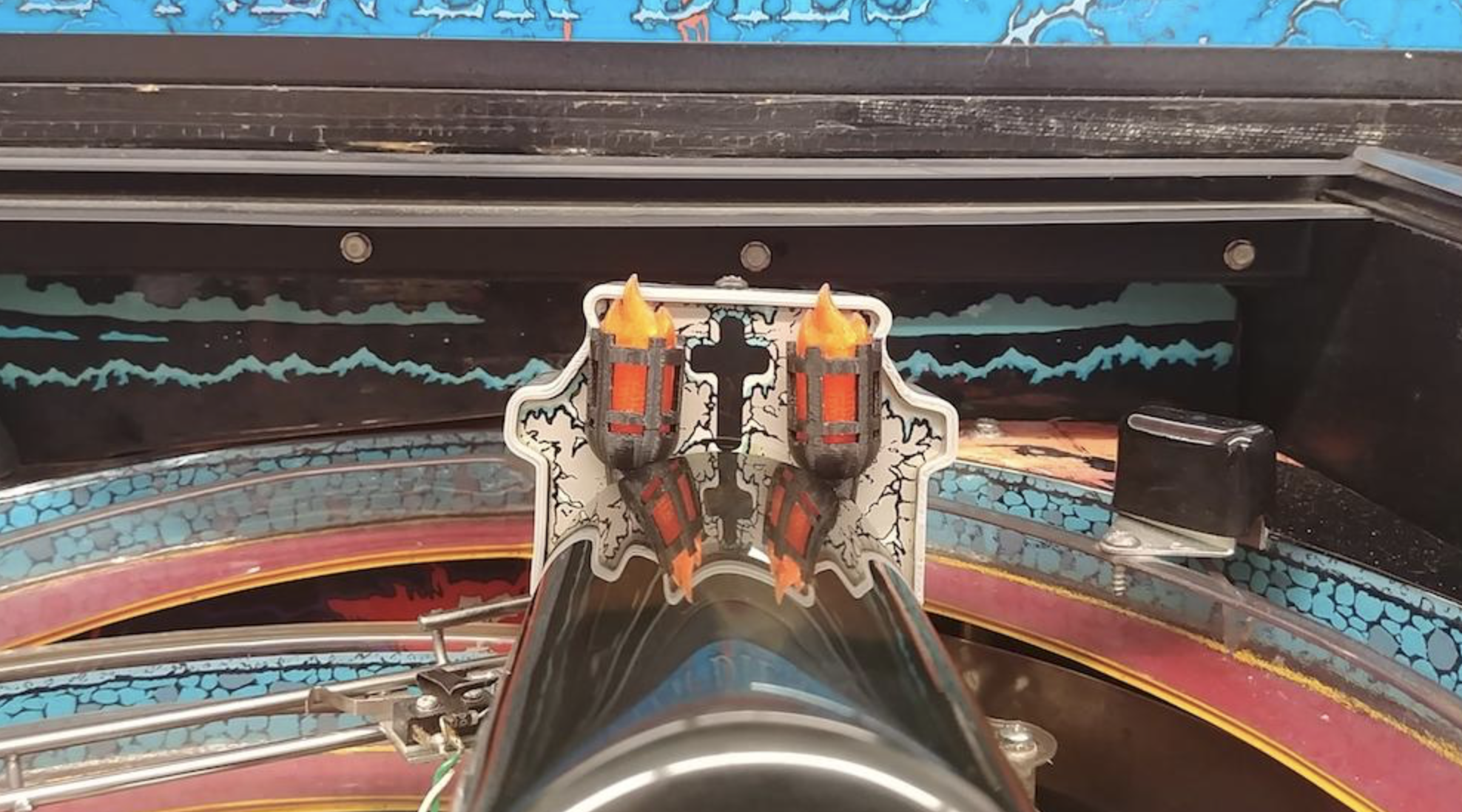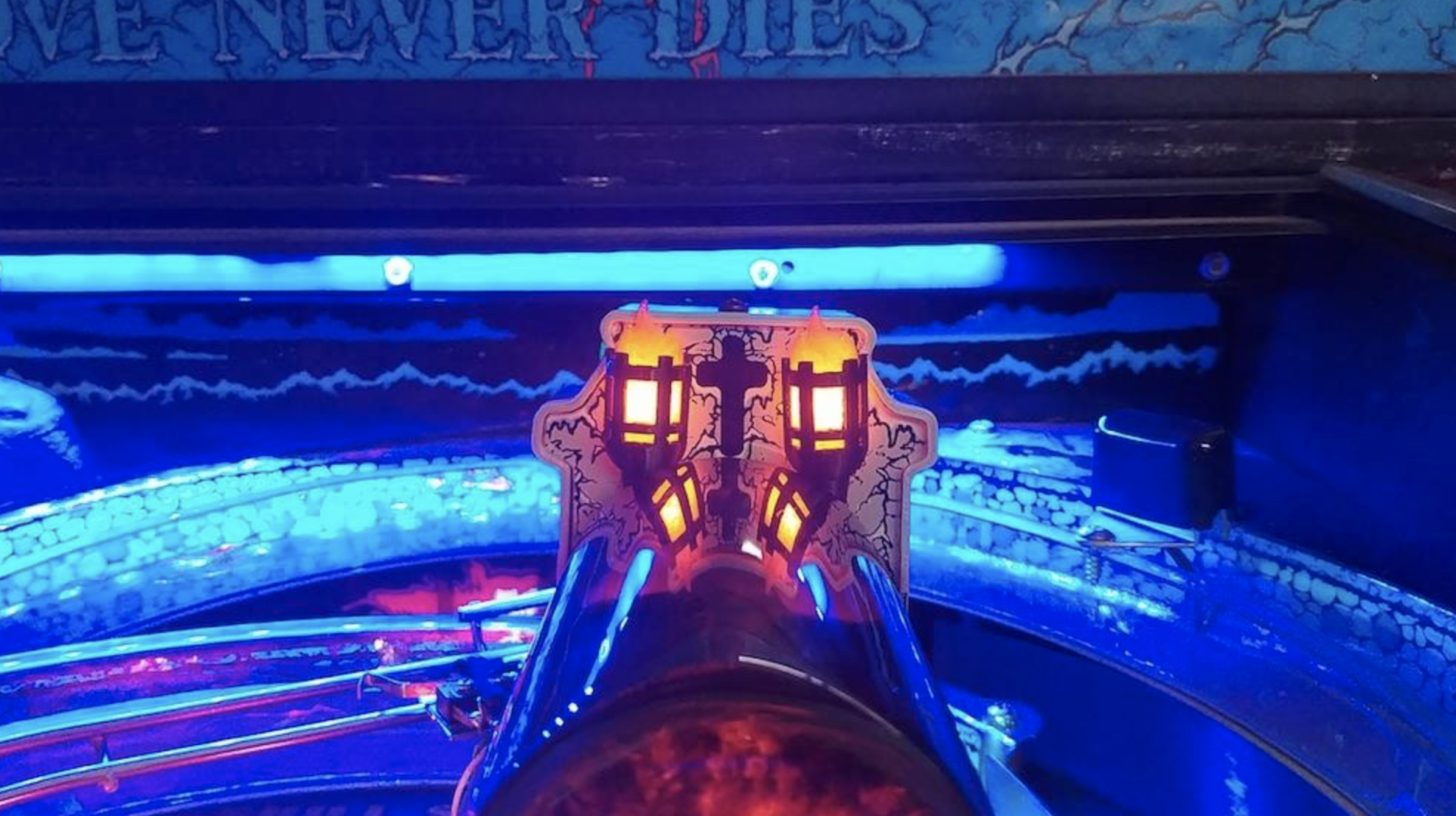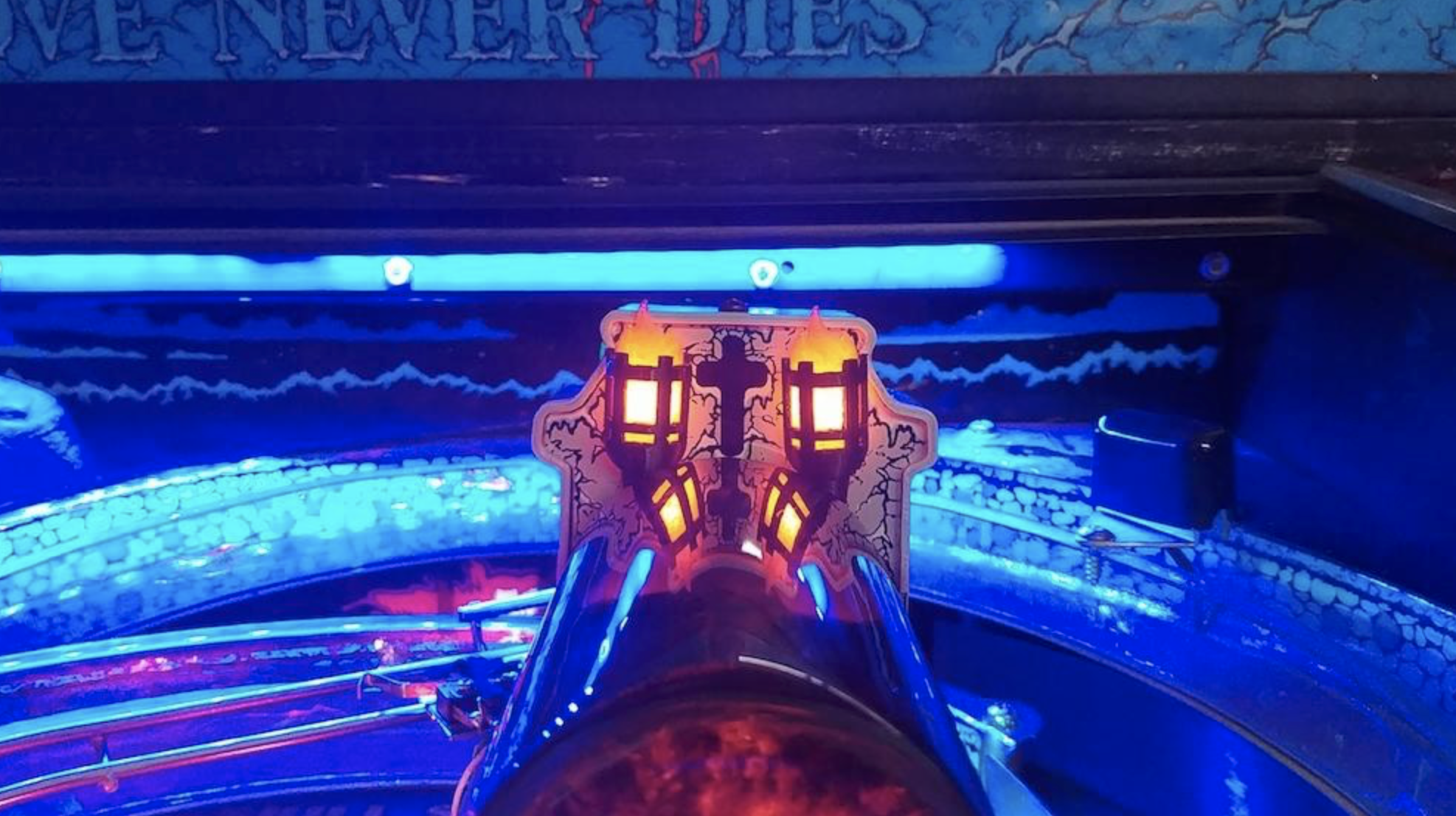 Do you want to sell your mod on Mezel Mods? Click Here to email them for more info!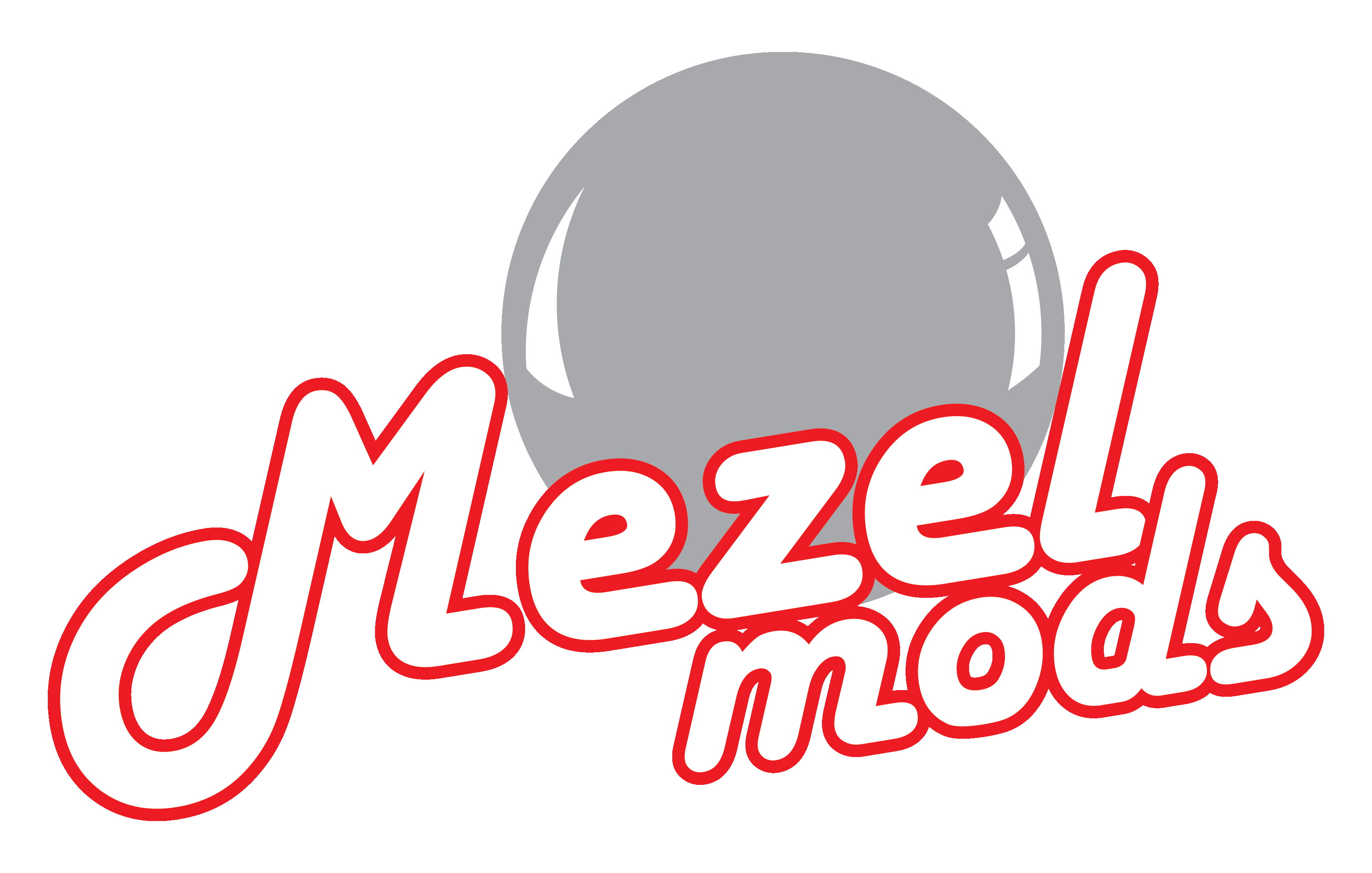 ---

Letting this run another week: What is your Dream Theme for Pinball??
---

— Cool and Crazy Stuff —
A Working Pinball Machine Made Entirely out of LEGOS
For real. It has over 15,000 lego bricks, and has no gluing or screwing. For the story, click here. For a video, click here. For gameplay, click here.
https://gph.is/2Gb8o91
MTV Crash Karaoke Comes to Modern Pinball NYC
Who knew this was a show? Well it is, and though it looks pretty staged, it is cool to see pinball getting exposure on MTV – check out the video here!
https://gph.is/2IeMyr9
Houdini Set Up that is Incredible
Houdini Pinball feels right at home in this Escape Cage in this crazy set up, the level of detail on this is amazing. Just check it out this short video, it is awesome!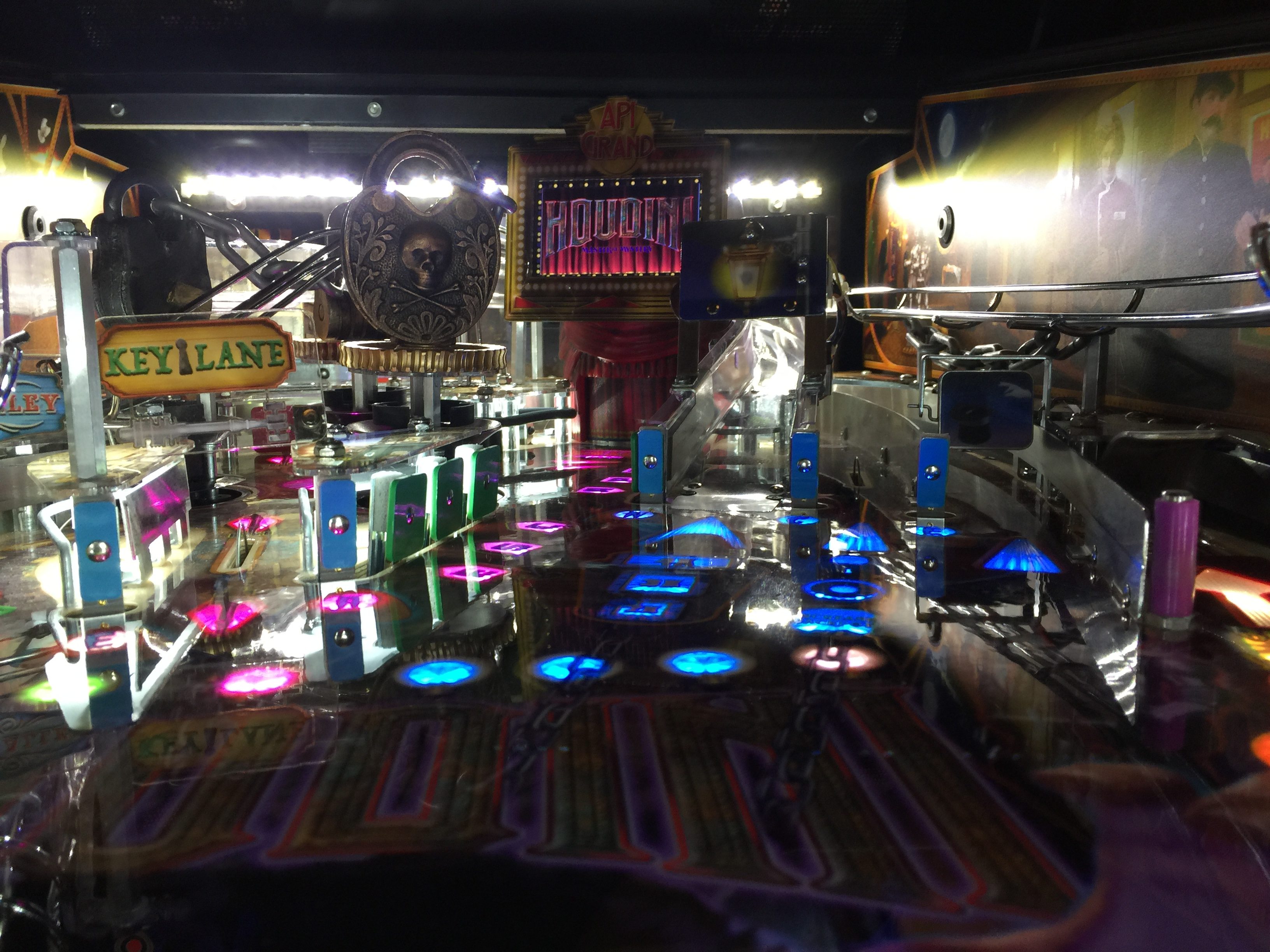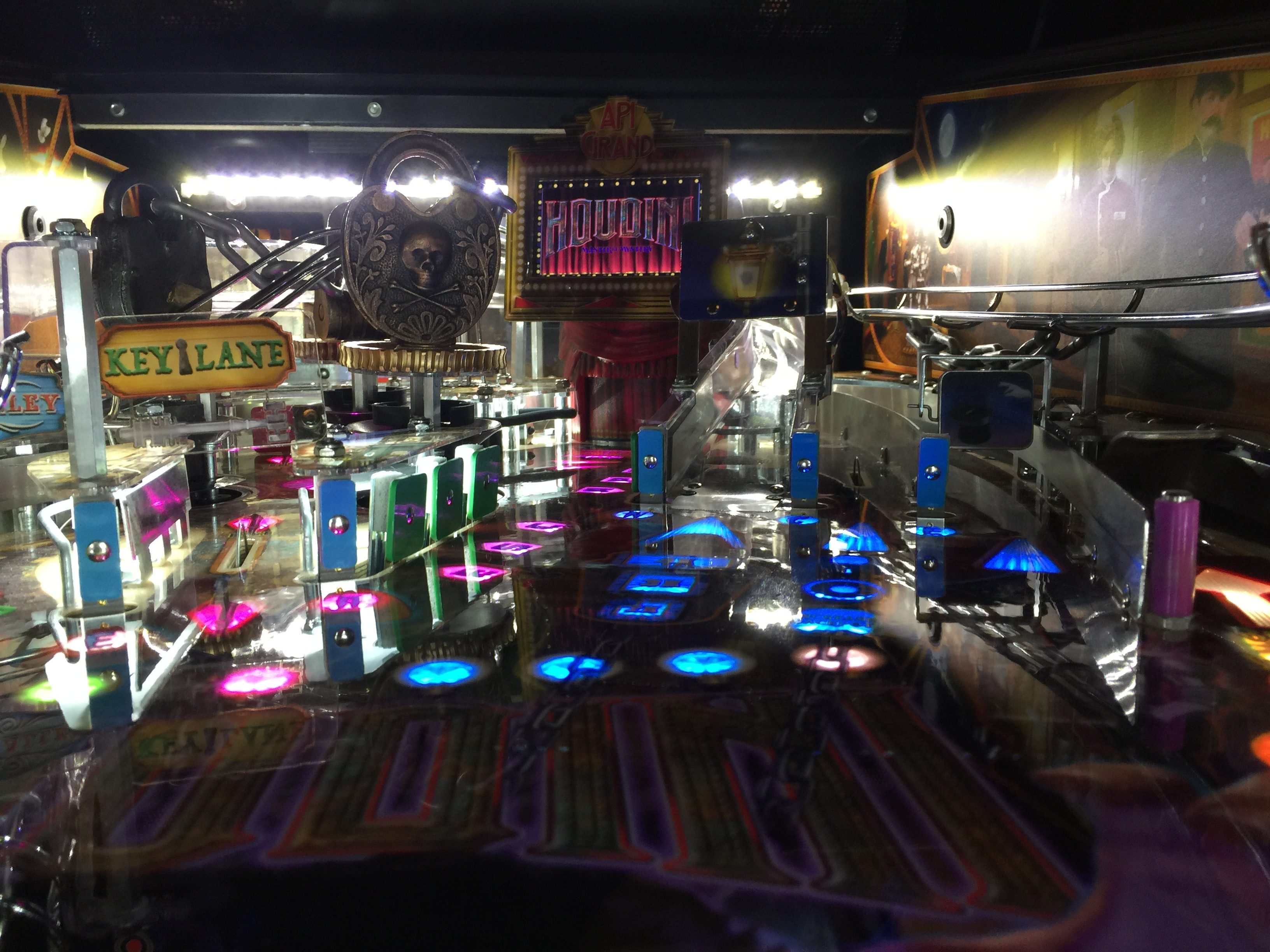 ---

— End of Post Bonus —

— What is Coming Up on TWIP —
Wednesday – Name the Game!
Thursday – a guest post about the growth of pinball (subject to change!)
Friday – a new segment for people new to pinball (subject to change!)
---
Get alerts for new posts from This Week in Pinball – follow/like us on Facebook, Twitter, or sign up by email:
Disclaimer: Any articles, interviews, or mentions of pinball manufacturers or pinball products is NOT an endorsement.
Have a scoop or anonymous rumor? Email us at thisweekinpinball@gmail.com
---

Stern Pinball
Most Recent Titles
Aerosmith | AC/DC Vault Edition | Star Wars | Guardians of the Galaxy | AC/DC Luci Vault Edition | Iron Maiden
Announced/Confirmed
Elvira 3
Rumors of Future Titles
Deadpool? | The Munsters? | The Beatles? | Steve Ritchie Black Knight 3000? | Superman 1978? | Beetlejuice?
Jersey Jack Pinball
Most Recent Titles
Wizard of Oz | The Hobbit | Dialed In | Pirates of the Caribbean
Rumors of Future Titles
Willy Wonka? | Toy Story? | Guns N' Roses
Chicago Gaming/Planetary Pinball
Most Recent Titles
Medieval Madness Remake | Attack From Mars Remake
Rumors of Future Titles
Monster Bash Remake? | Cactus Canyon Remake? | Theatre of Magic? | Big Bang Bar Remake?
Spooky Pinball
Most Recent Titles
Rob Zombie's Spookshow International | Dominos (*contract game) | Jetsons (*contract game) | Total Nuclear Annihilation (*contract/house game) | Alice Cooper's Nightmare Castle
American Pinball
Most Recent Titles
Houdini
Rumors of Future Titles
Oktoberfest?
P3 (Multimorphic)
Lexy Lightspeed | Cannon Lagoon | Cosmic Cart Racing
Pinball Brothers
Queen | Barry Oursler's Original Theme | Playboy <–ORDER CHANGED
Dutch Pinball
Most Recent Titles
Bride of Pinbot 2.0 | Bride of Pinbot 3.0 (on hold) | The Big Lebowski (production issues)
Circus Maximus
The Pinball Circus Remake | Kingpin
Homepin
Thunderbirds (coming soon)
deeproot Pinball
Retro Atomic Zombie Adventureland? | Alice in Wonderland? | Magic Girl? | Original Houdini design?
Announced/Confirmed
Fire and Brimstone
Silver Castle Pinball
Timeshock (coming soon)
Phénix Pinball
Olympic Goblin
Get alerts for new posts from This Week in Pinball – follow us on Facebook, Twitter, or sign up by email: