The Scoop
Guardians of the Galaxy – Gameplay Coming This Week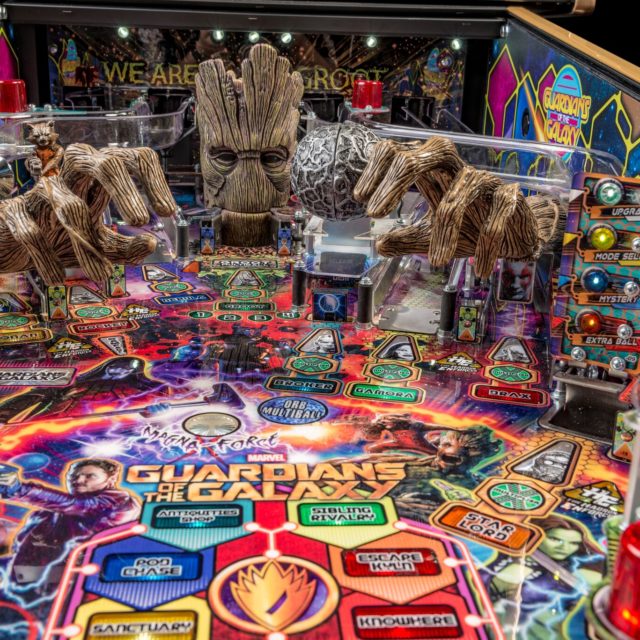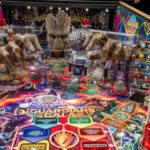 Ready to play the newest pinball machine from Stern Pinball, Guardians of the Galaxy?? The game will be at the IAAPA show in Orlando, Florida on November 14th-17th at the Stern booth (#2013). So we should hopefully have some gameplay video in the next few days!
The official gameplay reveal will be next Monday, November 20th at 6:00 PM CST by Dead Flip (Twitch, Facebook, Twitter). Jack Danger will be joined by Zach Sharpe, and possibly Keith Elwin, Lonnie Ropp, John Borg and others.
Some of the unanswered questions we'll be looking for are:
Will there be any songs from the movies included in the machine?

Rumors are that there will be two songs from the movie, possibly in a later code update?
In the Stern of the Union address (see below), Stern says the "music package will include pop songs" – what does that mean?

Who will do the callouts?

Will there be callouts from the movie?

How will the display be integrated?

Will there be clips from the movie?

How far along is the code?
More coverage of GOTG can be found below:

Houdini Updates from American Pinball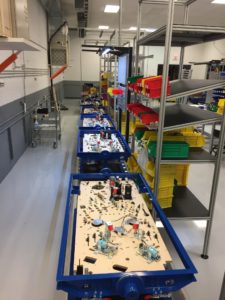 In this post on Pinside, we received a few updates on American Pinball's upcoming machine, Houdini. First – they will ship first to North America, then to Australia and Europe. Second, a quote straight from the post – "I will still not say production has started, since machines are not yet rolling off the end of the line (still waiting on a few parts), but they have started down it." Check out the picture for the production line (pic on right)!
For those unfamiliar with Houdini – a couple months ago, we got some quality Houdini gameplay footage from Zach and Greg on Straight Down the Middle: a pinball show (check out their YouTube page, Twitch page, and Facebook page). Check out the four part series with Part 1, Part 2, Part 3, and a fly-by of the game here. NOTE – this was a prototype game so some things have changed on the machine since the video. Here are some of the highlights:

Major Pinball Announcement Coming from NYC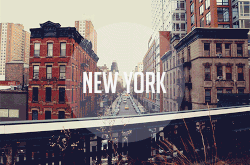 Something big is brewing in New York City. Levi Nayman, Tim Sexton, and Paul Caras have teamed up to form Never Beef Productions and hope to restore pinball to its former glory in The Big Apple. Keep the dates May 18th-20th of next year open on your calendar, and stay tuned for an announcement today that will shake the pinball community to its core!

The Big Lebowski – Good News, Bad News
Dutch Pinball's The Big Lebowski pinball machine was at the Dutch Pinball Open last week. It was the second engineering sample from their new contract manufacturer XYTECH.
GOOD NEWS: It was quite remarkable that XYTECH and Dutch Pinball were able to get the machine ready for the Dutch Pinball Open on such short time, and the game got constant play with no major problems.
BAD NEWS: According to this Pinside post, it sounds like the game will not be shipped in 2017 as originally planned. Hopefully production will start at the end of 2017 with games shipping in early 2018.
For a previous review of this machine from This Week in Pinball, click here.

Stern of the Union and Star Wars Topper Update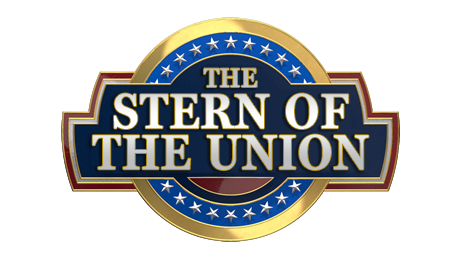 Stern Pinball released their Stern of the Union address last week. This is a monthly update on what is going on at Stern Pinball, with updates on the status of code updates, Stern in the news, upcoming tournaments and shows, and more. Check out the full Stern of the Union here. A few code update highlights include:
The team has outlined a path to 1.0 final code with the hopes of release early December. Sneak peaks include:

"Escape from Hoth, Escape from Tatooine, Battle above Endor will get polish and rule enhancements with some cool added effects"
"Depending on which character you select, the heroes will receive additional perks with Leia's bonus increasing all scoring in the 4th missions, Han's bonus increasing the timer to last longer during the Escape from Boba Fett mode and Luke's bonus adding a higher scoring opportunity in the Light Saber Duel mode."

Batman '66 – The dedicated programming team also has outlined a plan for code updates with releases scheduled around Thanksgiving and an additional update around the New Year. Be on the lookout for a teaser pic soon showing some things in the works involving the minor villain mode implementation; some very unique and innovative rules!
Ghostbusters – With Star Wars coming to completion soon, we will be focusing on a final update for Ghostbusters.
Aerosmith – Aerosmith will be getting a little more polish.
KISS – KISS code will have a final update in the future as well.
Another interesting part of the Stern of the Union address was in a comment on their Facebook page. There are rumors that an R2D2 Topper is supposed to be released soon. Although specifics are not known about the topper, previous code included an option to "Disable R2D2 Projector". Check out the message here. On Facebook, Stern mentioned that the they are hoping the topper will be available "by the holidays".

Another Batman '66 Code Update!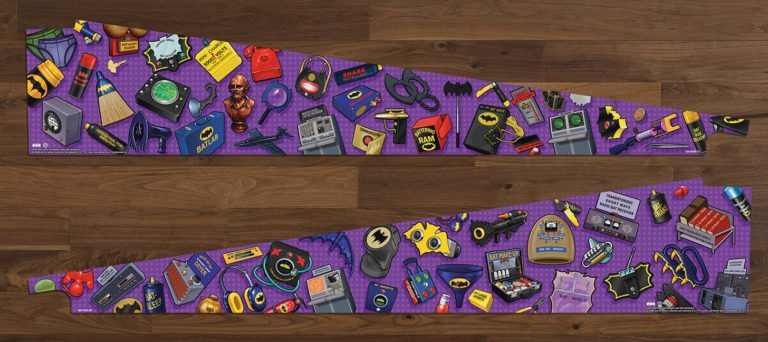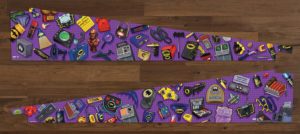 There wasn't much hoopla over the Batman '66 update last week since it went from 0.80 to 0.81, but the machine has gone through some very substantial changes in the last few weeks with the code updates. Owners of Batman '66 seem to be very excited with the recent changes. For a list of all changes in v0.81, click here for the Premium, here for the Limited Edition, and here for the Super Limited Edition. From the Stern of the Union above as well, "The dedicated programming team also has outlined a plan for code updates with releases scheduled around Thanksgiving and an additional update around the New Year. Be on the lookout for a teaser pic soon showing some things in the works involving the minor villain mode implementation; some very unique and innovative rules!"
In other Batman '66 news, Christopher Franchi is offering some beautiful Bat-Gadget art blade prototypes. Check out the Facebook post here. Only four available so contact him now if interested!

Dutch Pinball Open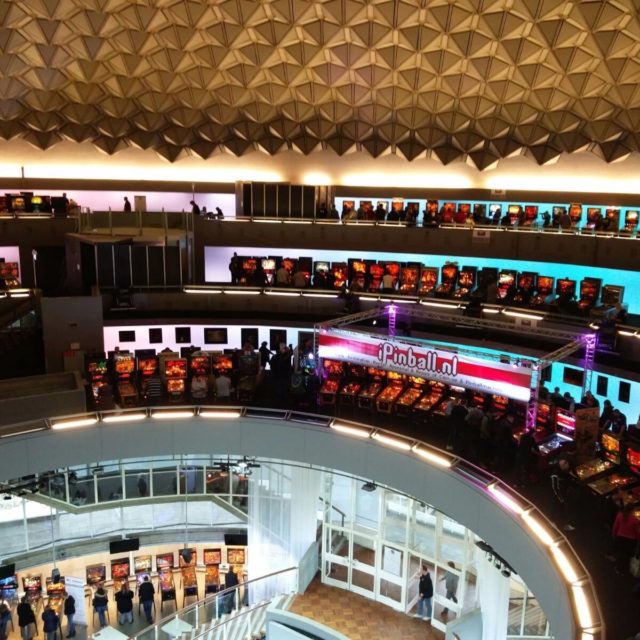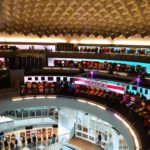 The 25th anniversary of the Dutch Pinball Open took place over the weekend, and wow, this show is massive! How big? Check out the clip from this video. There were over 400 pinball machines on free play. The location of the show is in a huge building that is shaped like a pop bumper or possibly a space ship (see a pic of the building here). For more information on the show, visit this website.

Total Nuclear Annihilation Speaker Grills, Meltdown Mirrors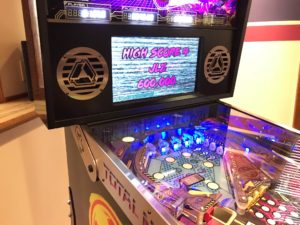 Total Nuclear Annihilation is shipping and arriving in the homes of pinheads! A couple updates with TnA – Pinball Life now has Meltdown Mirrors available for sale on their website – click here to buy and click here for a picture of the Meltdown Mirrors installed. Spooky Pinball is also working on stainless speaker grills with interactive lighting – check on the picture to the left.

Pinball Publications
There are three pinball publications that have either been released or are in the works:
Pinball Wizards: Jackpots, Drains, and the Cult of the Silver Ball: This is the latest book from writer and comedian, Adam Ruben, and was published November 1st. From the Amazon page: "Pinball's history is America's history, from gambling and war-themed machines to the arcade revolution and, ultimately, the decline of the need to leave your house. The strangest thing about pinball is that it persists, and not just as nostalgia. Pinball didn't just stick around—it grew and continues to evolve with the times. Somehow, in today's iPhone world, a three-hundred-pound monstrosity of wood and cables has survived to enjoy yet another renaissance." Check out an interview with Adam about the book here, and click here to buy from Amazon!
Pinball Road Trip: As mentioned last week, The Pinball Magazine and Jonathan Joosten started a Kickstarter campaign for a coffee table photo book by Joosten and Argentinean photographer Santiago Ciuffo. It will feature pinball machine locations in Las Vegas and California along with sights and cities encountered during the trip. For more information and to donate to the Kickstarter campaign, please click here!
Drop Target Omnibus: This is also a Kickstarter campaign, started by Jon Chad and Alec Longstreth. Jon and Alec have self-published seven Drop Target magazines, and are bringing them all together into a book. The book will contain the seven Drop Target zines, as well as over 100 pages of bonus material. For more info and to check out the Kickstarter campaign, click here!

Victory Laps – End of Post Bonus

Get alerts for new posts from This Week in Pinball – follow us on Facebook, Twitter, or sign up by email:
Have a scoop or anonymous rumor for next week? Email us at thisweekinpinball@gmail.com
---
Upcoming Games and Rumors
Stern Pinball
Most Recent Titles
Aerosmith
AC/DC Vault Edition
Star Wars
Guardians of the Galaxy
Announced/Confirmed
Rumors of Future Titles
Iron Maiden?
Jurassic World?
Deadpool?
Pulp Fiction?
New Ka-Pow Title?
Steve Ritchie Unlicensed?
Keith Elwin Game?

Spooky Pinball
Most Recent Titles
Rob Zombie's Spookshow International
Dominos (*contract game)
Jetsons (*contract game)
Total Nuclear Annihilation (*contract/house game)
Announced/Confirmed
Alice Cooper's Nightmare Castle
Ben Heck's game

American Pinball
Most Recent Titles

Dutch Pinball
Most Recent Titles
Bride of Pinbot 2.0
Bride of Pinbot 3.0 (on hold)
The Big Lebowski (production issues)

Circus Maximus
The Pinball Circus Remake
Kingpin?

Silver Castle Pinball
Jersey Jack Pinball
Most Recent Titles
Wizard of Oz
The Hobbit
Dialed In
Pirates of the Caribbean
Rumors of Future Titles

Chicago Gaming/Planetary Pinball
Most Recent Titles
Medieval Madness Remake
Attack From Mars Remake
Rumors of Future Titles
Monster Bash Remake?
Big Bang Bar Remake?
Cactus Canyon Remake?

Heighway Pinball
Most Recent Titles
Full Throttle
Alien (shipping)
Rumors of Future Titles

P3 (Multimorphic)
Lexy Lightspeed
Cannon Lagoon
Cosmic Cart Racing

Homepin
Thunderbirds (coming soon)

Phénix Pinball

Deeproot Pinball
Retro Atomic Zombie Adventureland?
Alice in Wonderland?
Magic Girl?
**TWIP dreams of the day
Harry Potter Pinball
will be added to these rumors. Ms. Rowling, if you approve this I'd be willing to teach Defense against the Dark Arts even though that position is cursed!

Get alerts for new posts from This Week in Pinball – follow us on Facebook, Twitter, or sign up by email: