The Scoop
Guardians of the Galaxy Rumor Round-Up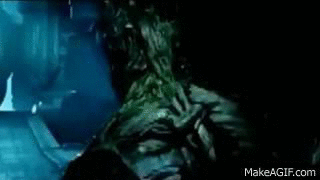 The next Stern Pinball machine is right around the corner, and it is time to get hyped! This Week in Pinball reached out to Stern to get a hint on the timeframe of the release – and their response was a friendly smiley face like this: 🙂 … so does that mean the new theme is based on the Emoji Movie? Um, no, you're looking into that way too much. So we're going on rumors here, and this is what we're hearing:
Pictures of the machine are likely to appear online very soon, possibly within days
The theme is heavily rumored to be Guardians of the Galaxy
The game is rumored to be shipping in November
It is rumored the game will be at IAAPA in Orlando which takes place November 13-17th
There are rumors that John Borg is designing it and Christopher Franchi is the artist
Rumored features and details of the game:
Rumored to have three two flippers **edited
Rumored to have three two ramps **edited
Rumored to have a large Groot head that is possibly like Rudy on Funhouse and possibly eats pinballs
Rumored that an upper flipper is used to hit the Groot head **edited
Rumored to have one of the best toppers ever
Yes we have used the word "rumored" way too many times now, so this article needs to end. Can't wait to see the machine – look for This Week in Pinball to release initial thoughts soon after the reveal!

Pirates of the Caribbean New Info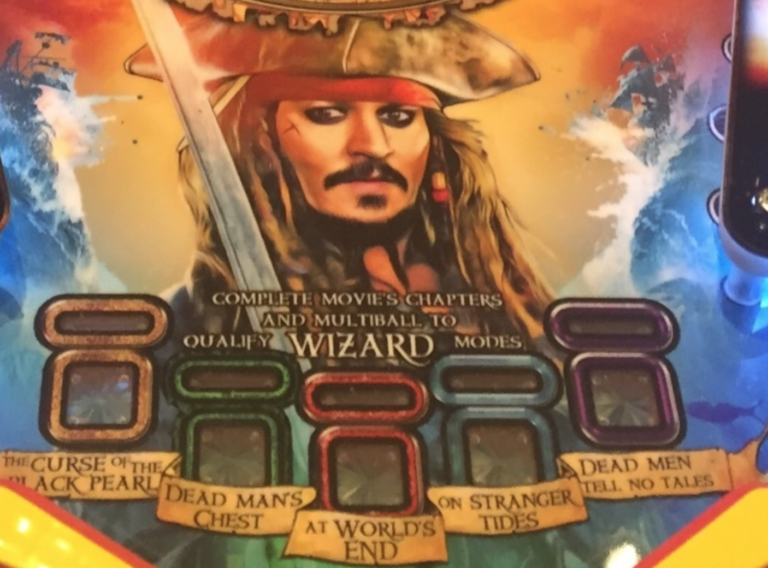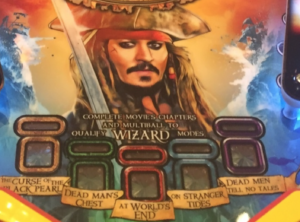 As mentioned previously, Jersey Jack Pinball announced their newest game Pirates of the Caribbean at Expo. The game is packed with features and the response from the pinball community has been overwhelmingly positive. (Check out TWIP's Deep Dive into the game here.) We reached out to Jersey Jack Pinball to find out some additional details:
The game will ship with the code at "Rules Complete" with all features included in the game (it was at around 20-30% at Expo)
Kevin McNally, who does the callouts in the game, re-recorded lines from the films and did many many unique recordings for the game
The clips from the movies in the game provide as much footage as the Licensor would allow
David Thiel, who did the sound for the game, also made an insightful post on Pinside regarding the music for the machine. One of the interesting parts of the post reads "I write custom music for pinball. Pinball music is a subset of all music. A lot of music cues from movies are evocative but would either be lost in pinball play or are just not right. So there is something to be said for music written expressly for this application." Check out the full post here.

Python's Pinball Circus Updates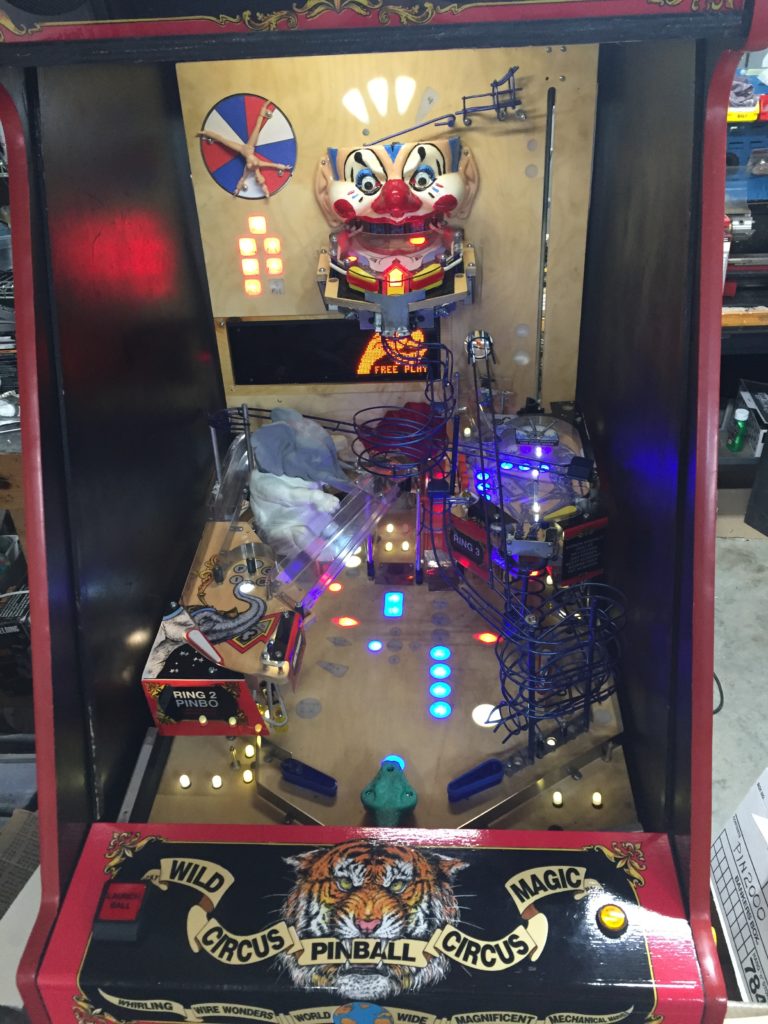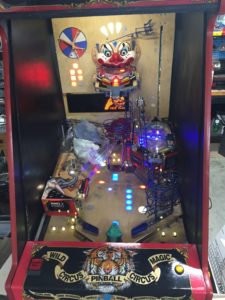 Last week, This Week in Pinball wrote an article detailing updates on the Pinball Circus "remake" by Circus Maximus, along with some of the history of the machine. Check it out here. For the tl;dr crowd, here is the short version:
The first whitewood is finished (a whitewood is an early prototype without artwork)
The second whitewood has started and will implement several changes over the first whitewood (see article for list of changes)
After completing the whitewoods, they will then build 12 sample games and if there is enough interest/demand, the game will go into production
Circus Maximus also spoke to This Week in Pinball about a second machine they are building alongside Python's Pinball Circus…see below.

Circus Maximus Building New Machine
As part of the updates to the Pinball Circus "remake", it was revealed that Circus Maximus has also been building a second machine along with Python's Pinball Circus. Some of the reasons for the second game are:
The unusual shape of Pinball Circus makes manufacturing a challenge and expensive
Python's Pinball Circus is a passion project in memory of Python Anghelo, and is a much more expensive machine to build than their second project
The new machine will be a more popular title, and would be in much higher demand than Python's Pinball Circus, which would help fund the rest of the Circus project
There are several rumors regarding what the new title may be, and the top rumor is currently Kingpin, which would be a remake from 1996. This would be an interesting remake for several reasons, including that there were only nine games originally produced, and it was the last machine Mark Ritchie designed the last physical pinball machine Mark Ritchie designed (he designed virtual playfields since then). More info will be coming in 2018 so stay tuned!

Batman '66 Code Update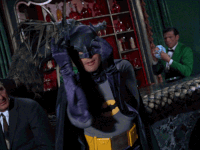 Stern announced code updates for Batman '66 models (to v0.80), along with a timeline going forward. According to their Facebook post, "This code update adds depth to the major villain story lines (Catwoman, Joker, Penguin, and the Riddler). The code also features more Adam West and Burt Ward custom speech. The dedicated programming team working on Batman plans to release another Batman code update around Thanksgiving, and an additional code update around Christmas." For a list of all changes, click here for the Premium, here for the Limited Edition, and here for the Super Limited Edition.

Aliens Being Unboxed and More on the Way?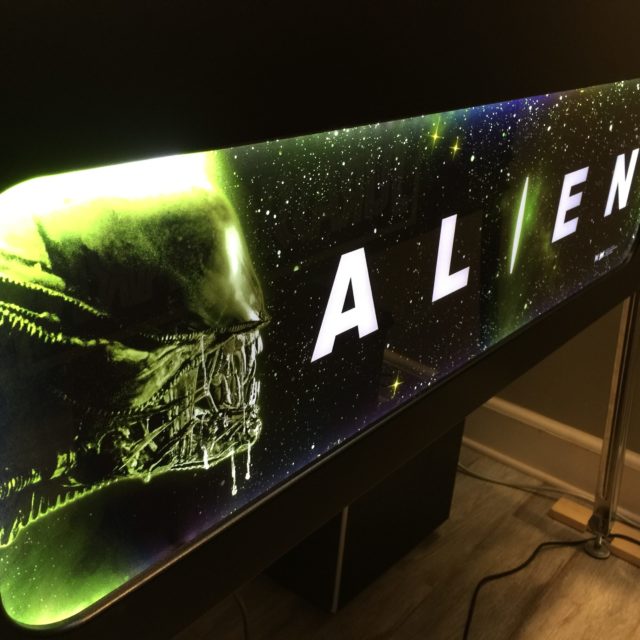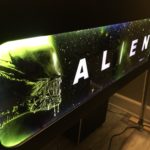 This past week we've seen many Alien owners receiving their machines. There have been a few issues which seem to be relatively minor for now, keeping in mind in many cases the machines have travelled long distances. Cointaker in the US is also apparently expecting another container of games to arrive in 3-4 weeks. Our friends at Straight Down the Middle: a pinball show (YouTube, Facebook, Twitch) shared a very well done unboxing video which can be seen here. Check it out!

First Heads-Up Pinball Championship Winner
Congrats to Raymond Davidson who won the IFPA's first Heads-Up Pinball Championship! It was held Saturday, October 28th at the Hard Rock Cafe in Las Vegas, Nevada. The format of the tournament was exciting and new: the matches consisted of head-to-head challenges being played out simultaneously on two different machines of the same title, and whichever player completes the challenge first is declared the winner for that game. The final round came down to Karl DeAngelo and Raymond Davidson, with Raymond having to beat Karl twice to win. Raymond won a challenge on Ghostbusters, then the last challenge was to score a super jackpot on Ghostbusters. It was very close but Raymond hit a clutch ramp shot to win it. See the full stream on Twitch here, and go to the 5 hour and 44 minute mark to watch the last match. The winner got a brand new Stern Aerosmith Pro pinball machine! (Second place got $300.)

VOTE: Which Would Make the Best Scary Movie Pinball Theme?
[poll id="4″]


End of Post Bonus


Get alerts for new posts from This Week in Pinball – follow us on Facebook, Twitter, or sign up by email:
Have a scoop or a juicy anonymous rumor for next week? Email us at thisweekinpinball@gmail.com
---
Upcoming Games and Rumors
Stern Pinball
Most Recent Titles
Aerosmith
AC/DC Vault Edition
Star Wars
Announced/Confirmed
Rumors of Future Titles
Guardians of the Galaxy?
Iron Maiden?
Jurassic World?
Deadpool?
Pulp Fiction?
New Ka-Pow Title?
Steve Ritchie Unlicensed?
Keith Elwin Game? <<New!!

Spooky Pinball
Most Recent Titles
Rob Zombie's Spookshow International
Dominos (*contract game)
Jetsons (*contract game)
Total Nuclear Annihilation (*contract/house game)
Announced/Confirmed
Alice Cooper's Nightmare Castle
Ben Heck's game

American Pinball
Most Recent Titles

Dutch Pinball
Most Recent Titles
Bride of Pinbot 2.0
Bride of Pinbot 3.0 (on hold)
The Big Lebowski (production issues)

Circus Maximus
The Pinball Circus Remake
Kingpin? <<New!!

Silver Castle Pinball
Jersey Jack Pinball
Most Recent Titles
Wizard of Oz
The Hobbit
Dialed In
Pirates of the Caribbean
Rumors of Future Titles

Chicago Gaming/Planetary Pinball
Most Recent Titles
Medieval Madness Remake
Attack From Mars Remake
Rumors of Future Titles
Monster Bash Remake?
Big Bang Bar Remake?
Cactus Canyon Remake?

Heighway Pinball
Most Recent Titles
Full Throttle
Alien (shipping)
Rumors of Future Titles

P3 (Multimorphic)
Lexy Lightspeed
Cannon Lagoon
Cosmic Cart Racing

Homepin
Thunderbirds (coming soon)

Phénix Pinball

Deeproot Pinball
Retro Atomic Zombie Adventureland?
Alice in Wonderland?
Magic Girl?
**TWIP dreams of the day

Harry Potter Pinball

will be added to these rumors. Ms. Rowling, I'd do a stint in Azkaban if you approve this!
Get alerts for new posts from This Week in Pinball – follow us on Facebook, Twitter, or sign up by email: