— This Week's Top 5 Stories —
1. EXCLUSIVE: deeproot's High End Theme Revealed – Alice in Wonderland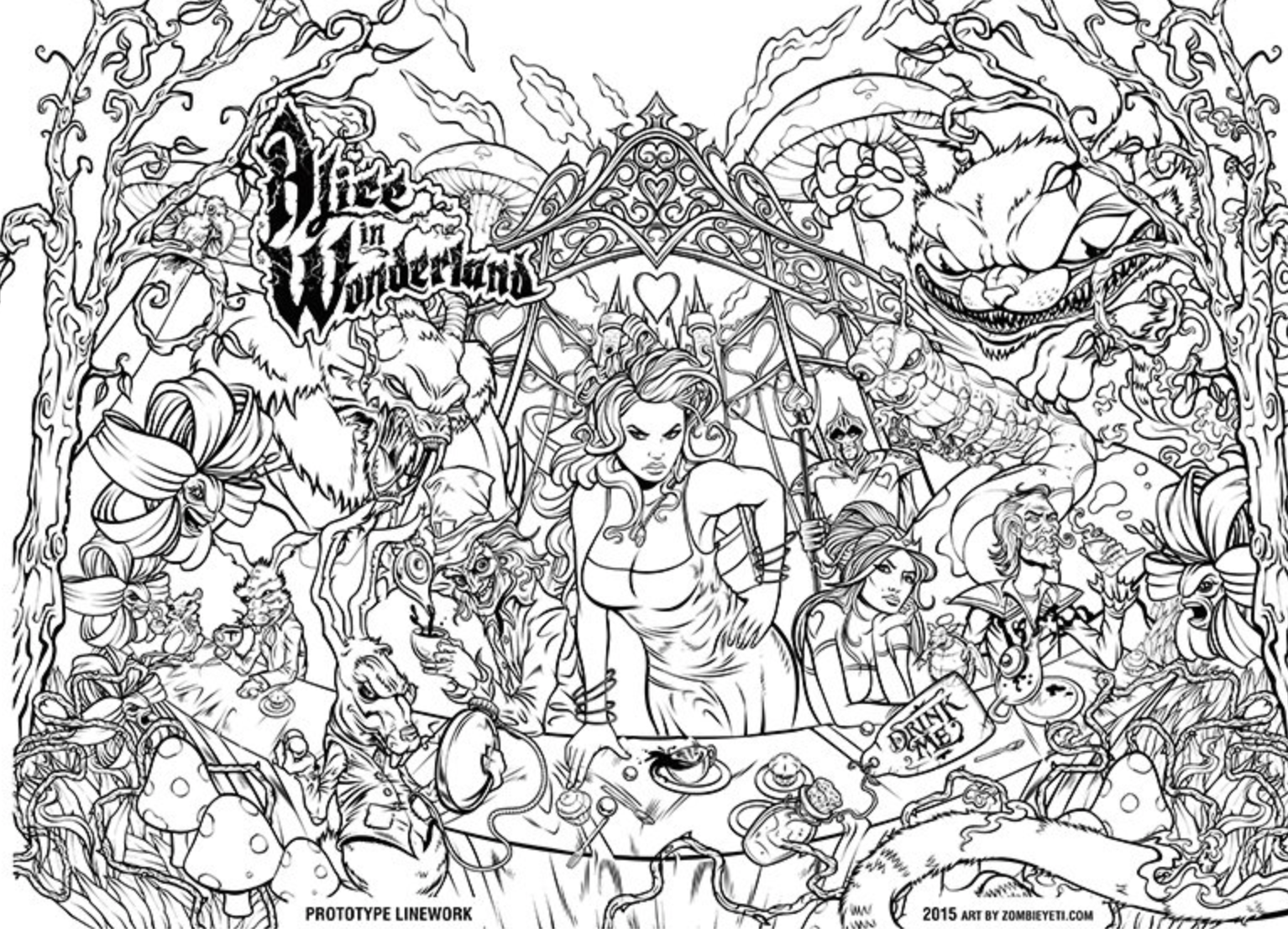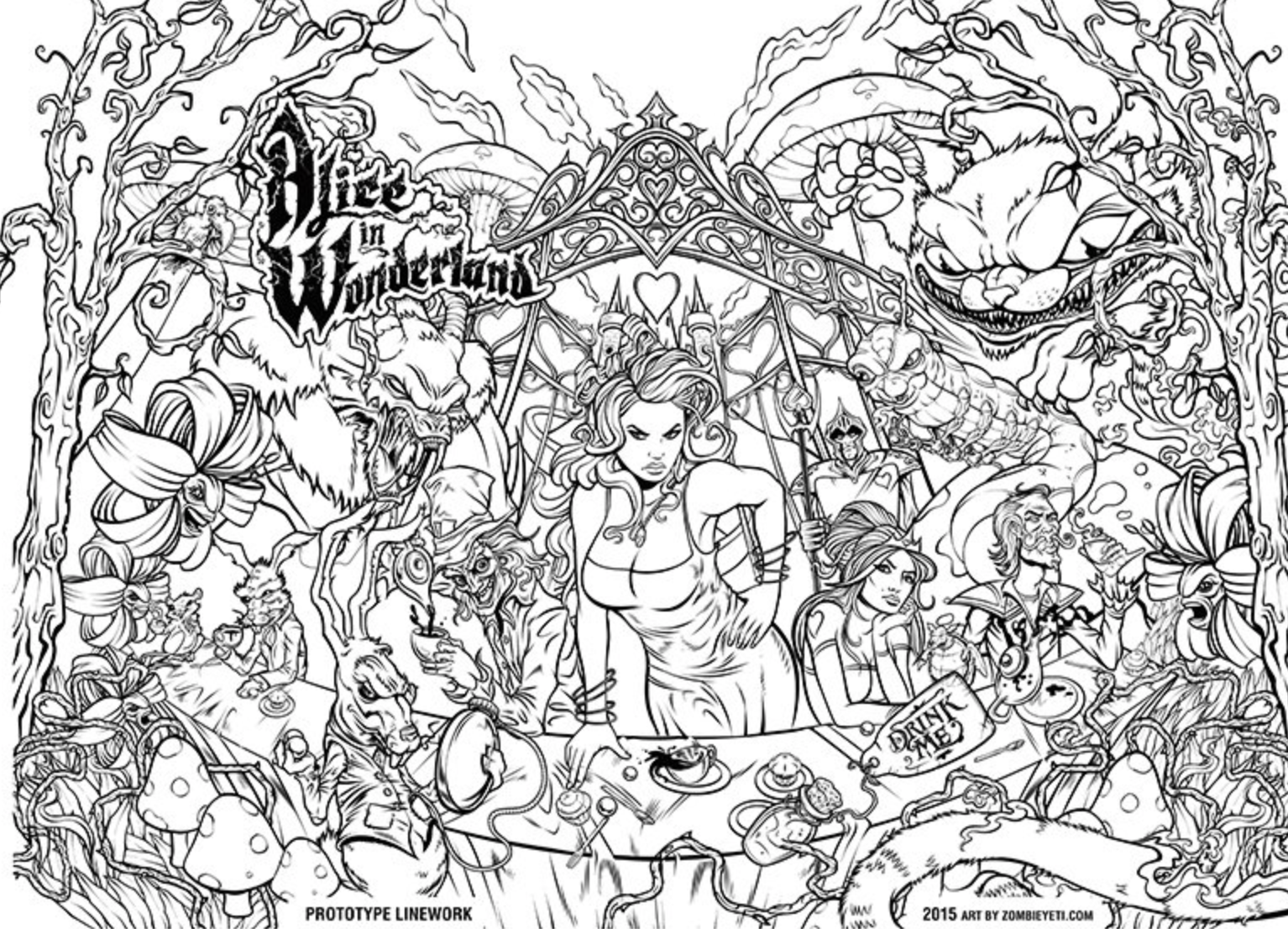 Remember previously when we learned that deeproot Pinball's planned price range was going to be approximately $3,500 – $50,000? Last week, This Week in Pinball learned which theme they are planning to use for their high end machine – the one that would sell for up to $50,000: Alice in Wonderland.
What do we know about this theme? Not much at this point, but a little. We know that Jeremy Packer (AKA Zombie Yeti) had previously done artwork for Alice in Wonderland, and that deeproot now owns the rights to that artwork. We also know that John Popadiuk had previously designed a foam core mockup of an Alice in Wonderland pinball machine – you can see a picture of that here.
As has been covered here before, deeproot Pinball has a huge aspirations to change the pinball industry, and they have quite a long road ahead of them to get ready for their official launch, which is expected to be at the Texas Pinball Festival in March of 2019. That being said, TWIP has heard some rumors about the features in this pinball machine, and if those rumors are true, Alice in Wonderland will be a pinball machine like no other.
---
2. Scott Danesi Discusses New Game
Last week at the Southern Fried Game Room Expo, Charlie Emery and Scott Danesi were interviewed by 904 Pinball Zine (Facebook, YouTube) – you can watch the full interview here on YouTube. Spooky had recently confirmed that Danesi is working on a second game, and here is an interesting exchange from the interview about the second game:
Scott Danesi: I have started another game. Very very early, just started. But it will be a Spooky-released game.
Charlie Emery: I've seen it, it's awesome.
Scott: Its just started, its not even a thing yet!
Charlie: It's really cool.
PinballZine: Just started means…
Scott: Like I just put some stuff in a computer…
PinballZine: You didn't have stuff toiling the back of your head?
Scott: Well, I'm getting the stuff out of the back of my head onto…I'm just garbage dumping it down for now…It's gonna take a long time.
Charlie: Not that long. [laughs]
Scott: Stop it! It's going to take a long time for me to do it because it has to happen organically, otherwise its not going to be fun.
PinballZine: Organic meaning…
Scott: Organic meaning I work on it when I'm feeling it. I don't want to force it out, because if I force it out, I'm going to miss things, some stuff won't be right, it won't be the way I want it to be. I'm going to try to do the same sort of process I did with TNA.
Charlie: We're lucky enough right now to be in a position where we don't have to rush the next game. There is no reason on earth to rush the next game.
Scott: You can rush game development once the creative aspect is done. But rushing creative stuff is dangerous. So I'm going to try really hard not to rush that part.
You can watch the exchange here!
Want to join on the discussion and speculation of Danesi's second creation? Check out this Pinside thread!
---
3. The Importance of Total Nuclear Annihilation to Spooky Pinball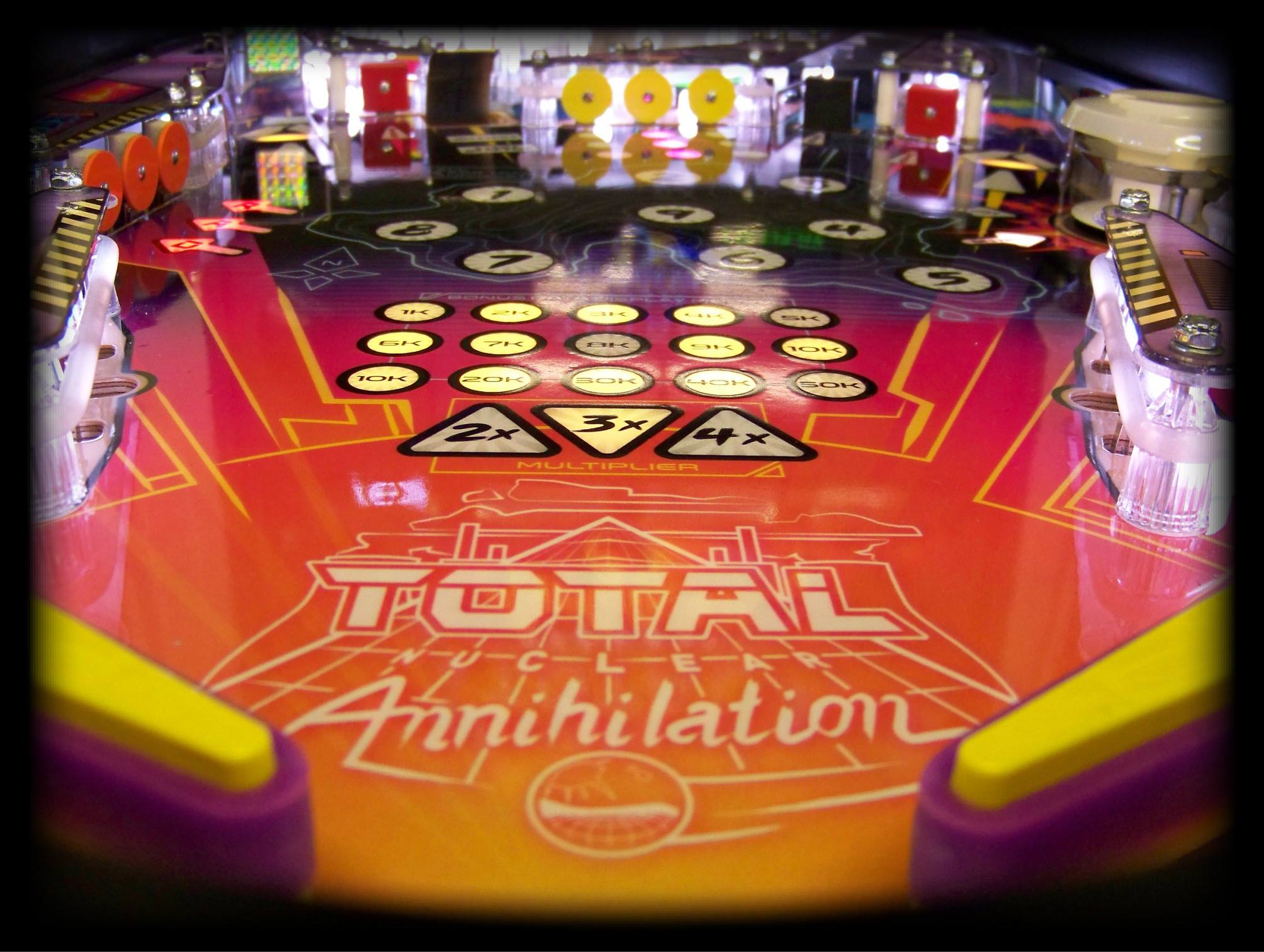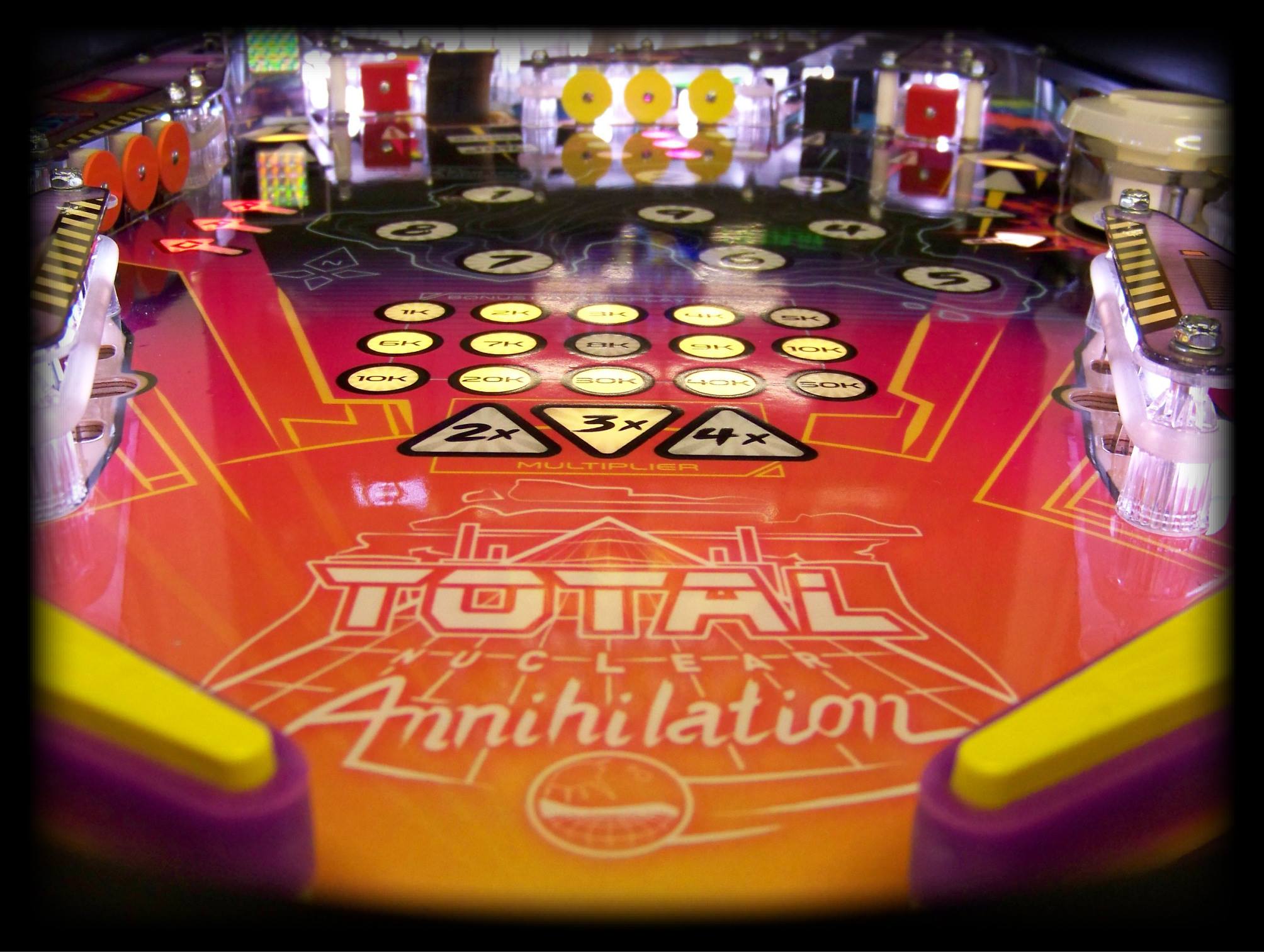 In the same interview mentioned above by 904 Pinball Zine (Facebook, YouTube), Charlie discussed how important Total Nuclear Annihilation has been to Spooky Pinball. Here are some of the highlights:
PinballZine: In the business cycle of things, TNA was a big deal for Spooky, right?
Charlie: Yeah, the original intent was that Alice Cooper was going to be ready in fall of 2017, which means we were really going to have to stand on the gas. And there were a couple reasons why that came to fruition, we had some contract manufacturing jobs, one did fantastic, one did pretty good, but didn't quite extend as far as we had hoped…so we need to stand on the gas and get Alice Cooper ready for market. At the same time, we were talking to Scott, he was quite a bit farther along and we began to compare notes on how hard it would be to get his game to market quickly, which would give us more time to polish Alice and get it exactly the way we want it. I don't ever like rushing anything, but sometimes the nature of the beast – it is what you do. Its why Cactus Canyon exists, because Williams had to keep the production line moving – the game is ready, throw it out there. Never an ideal situation. And we're getting better and getting to the point where we do have some cushion, and TNA was a huge decision for us to either do what we've always done, and keep it a collector market and this is how many we're going to make…and we stick to that, we've never once gone back and made another run, even though we're losing money doing it. There are people that would love an Americas Most Haunted and I'd love to build it for you, but we said 150 and we stick by it. So to leave TNA open, because we honestly didn't know if it was going to sell 50, 100 or 500. It was a big decision but it really worked out. We've had this conversation – TNA is kind of the evergreen for Spooky, just like Wizard of Oz is for Jersey Jack, and keeps them alive and keeps them going…
It is really good for us to have a title we can just make indefinitely. It is the first game we've ever committed to that we're going to build X number of games on day 1…we were committed to doing at least 50. It is doing very well. This is going to be the first game that Spooky just – we committed to making X games, a little risk on our part and Pinball Life and everybody else that we work with, and it paid off. But once we get caught up with production, and right now we've shipped a little less than half, we've shipped about 200 of the games that have been ordered. When we finally do get to the point where we're caught up we're going to continue building TNA. It is going to be the first thing you ever see come from us where you can just – hopefully down the road, we can show up at a show with a few games in the trailer, play them in our booth, and if we've got one here you can take it home.
Before the game was launched, we made a pool at work, and everyone guessed how many were going to sell. And so far, 75% of us are out because we all guessed lower. To date, it has sold over 430 units…its really done well. And honestly I do believe if that were sitting at a bigger company that can crank them out faster, it'd be 1,000 units right now, but we'll get there.
The game has been very route heavy – before it would be 90% home use and 10% route, we're probably 40% route and 60% home now on that game, because it does do very well. And we have pushed it – if you're a high profile location, your income depends on that game…
Charlie also shared that both TNA and Alice can be "on the line" at the same time. You can watch the full interview here on YouTube!
---
4. Todd Tuckey Pinball Books


Todd Tuckey of TNT Amusements announced recently that he has signed a book deal! And not just for one book – for 10 books, which will tell tales of all different kinds of machines! Check out his video here that announces it. He shares some details:
10 volumes coming
Each one will cover 30-40 machines
Each edition will be 200 pages, full coler glossy on heavy stock
They will cover a variety of pinball manufacturers from the 50s through the latest machines
They will also include tips and things you should do to each machine of each era
Check out the website here to pre-order these books!!
---
5. Aurich Lawson Gets His Alien Limited Edition Machine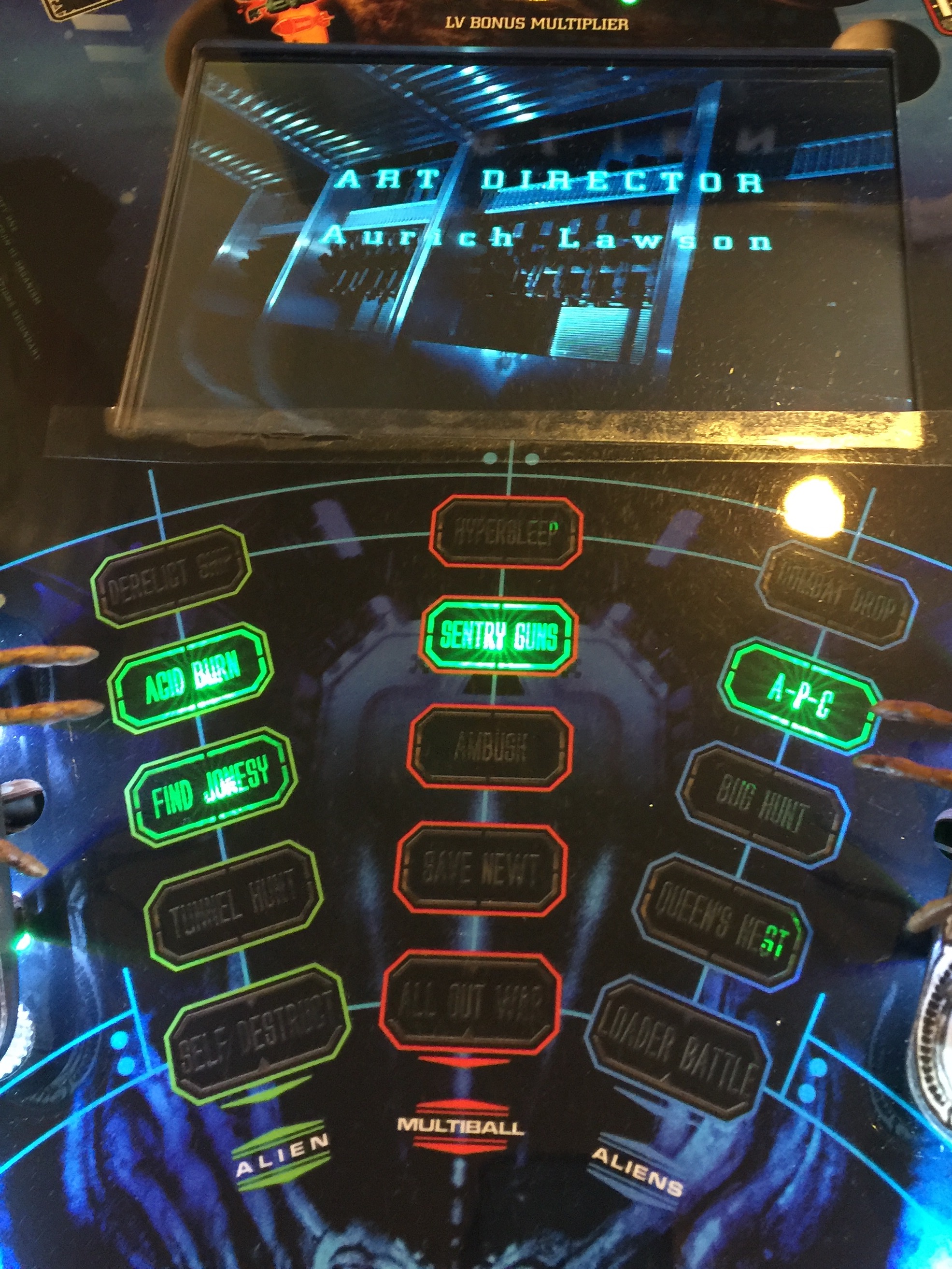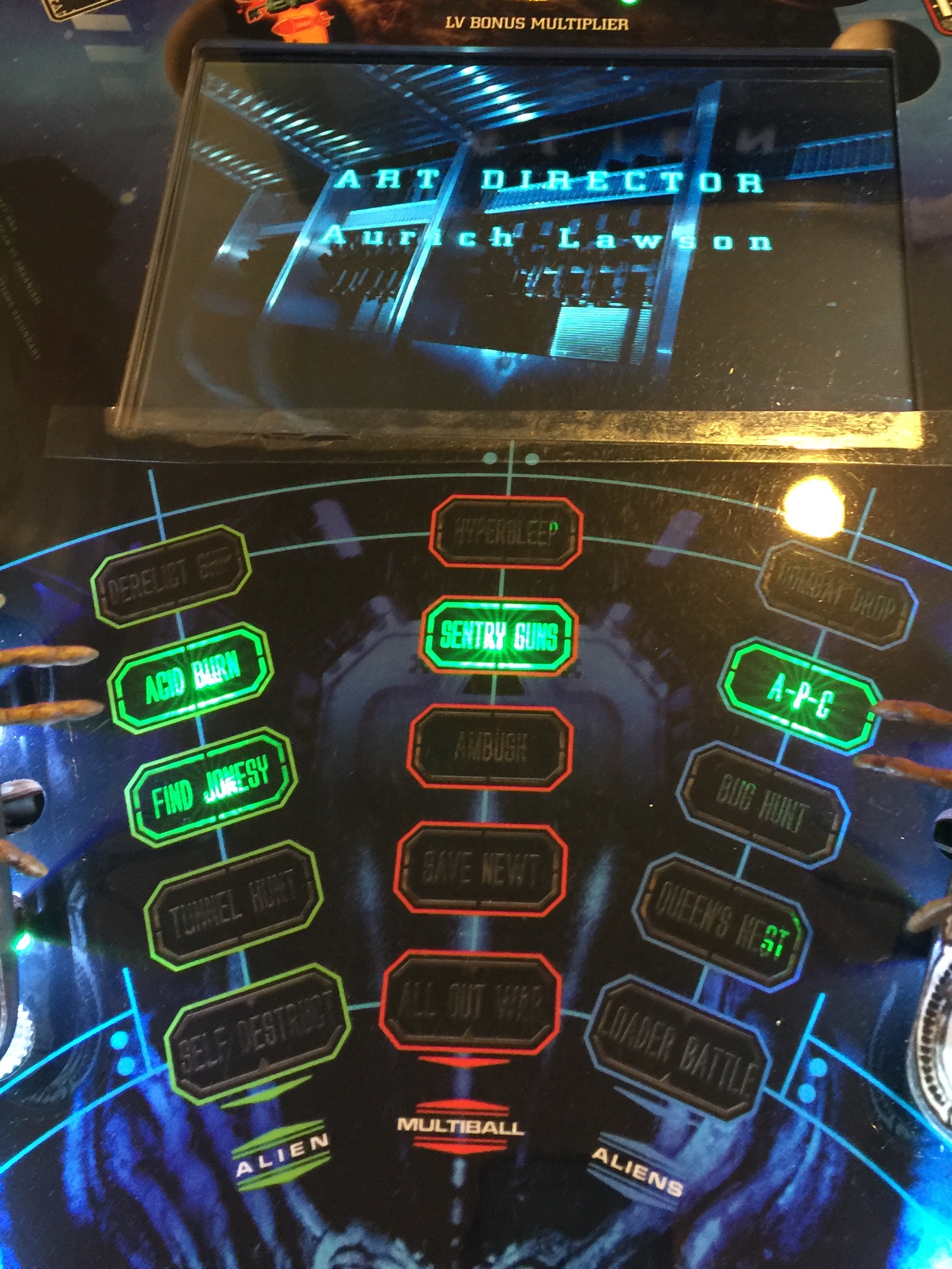 Aurich Lawson (artist for Alien pinball machine) shared that he finally received his Alien LE pinball machine from Heighway Pinball. For the full timeline and more on the fall of Heighway Pinball, click here. After receiving his machine, he shared the following on this Pinside post:
"If you haven't been following the saga (and who can blame you) Heighway has gone out of business, and their final act was to send me my black trim Alien LE. Just showed up a couple days ago, sitting in the box in my garage still. The people at the factory were really great about making sure that happened, and I'm grateful to them.
Thing is, I've just got too much emotional baggage tied up in the damn thing, the company never paid me a dime after years of work, and I want to just be mercenary and flip it for whatever cash I can get. Some people want me to keep it, and I get that, but I'm not really looking to have that conversation. I love the team I worked with, I think we made a killer game, but for my own personal mental health I just need it out of my life. And feeling like I was paid something would be nice.
There were three LEs made as the final run. One to me, one to the animator Kelly, and one that just sold for $13k. That's the closest thing to any kind of sales mark for this. There might be some others floating around, I honestly don't have any numbers. My understanding is that the total run of Alien is between 100-200 machines, mostly Standards. As far as I know they'll never be made again.
Normally when I sell a game I'm looking for no fuss, I prefer to make private deals quietly and easily, don't care about hunting for the top dollar. But I'm sitting on something rare, final game from a dead company belonging to the game artist. I also worked really hard for a long time on this, I'd like to turn it into something if I'm letting it go, and not shortchange myself.
I just have no clue what to even list it for, I'm in uncharted waters here. Open to feedback, suggestions, offers, whatever. I can make a real sale thread at some point, but if it moves before that happens I'll donate to Pinside still."
The machine sold within hours of his post – congrats to Aurich!
---

— What Else is Happening in Pinball —
Josh Sharpe Interview with Head2Head Pinball


The Head2Head Pinball Podcast continued their streak of interviews last week by interviewing Josh Sharpe, President of the International Flipper Pinball Association (IFPA). The interview gave a good overview of competitive pinball and the the IFPA – check out the full interview here!
Head2Head: Give us your 30 second elevator pitch on what the IFPA is.
Josh Sharpe: I think today it's become the governing body of pinball as a sport. Sanctioning events, helping events get started – we're sort of here as a global resource to try to tie the whole world of competitive pinball together.
---
Supreme Pinball Now at Sunshine Laundromat in NYC


The Supreme Pinball is now on location at two places in the world, both in New York City. The first place is Max Fish. Then recently, Sunshine Laundromat added a Supreme Pinball to their lineup. Check out their announcement and description of Supreme Pinball here.
(If you're reading their description and thinking it sounds familiar, it is because they copy and pasted it from this article on This Week in Pinball. I can only assume they found the writing incredible and couldn't resist 🙂 )
---
Slam Tilt Podcast – New RSS Feed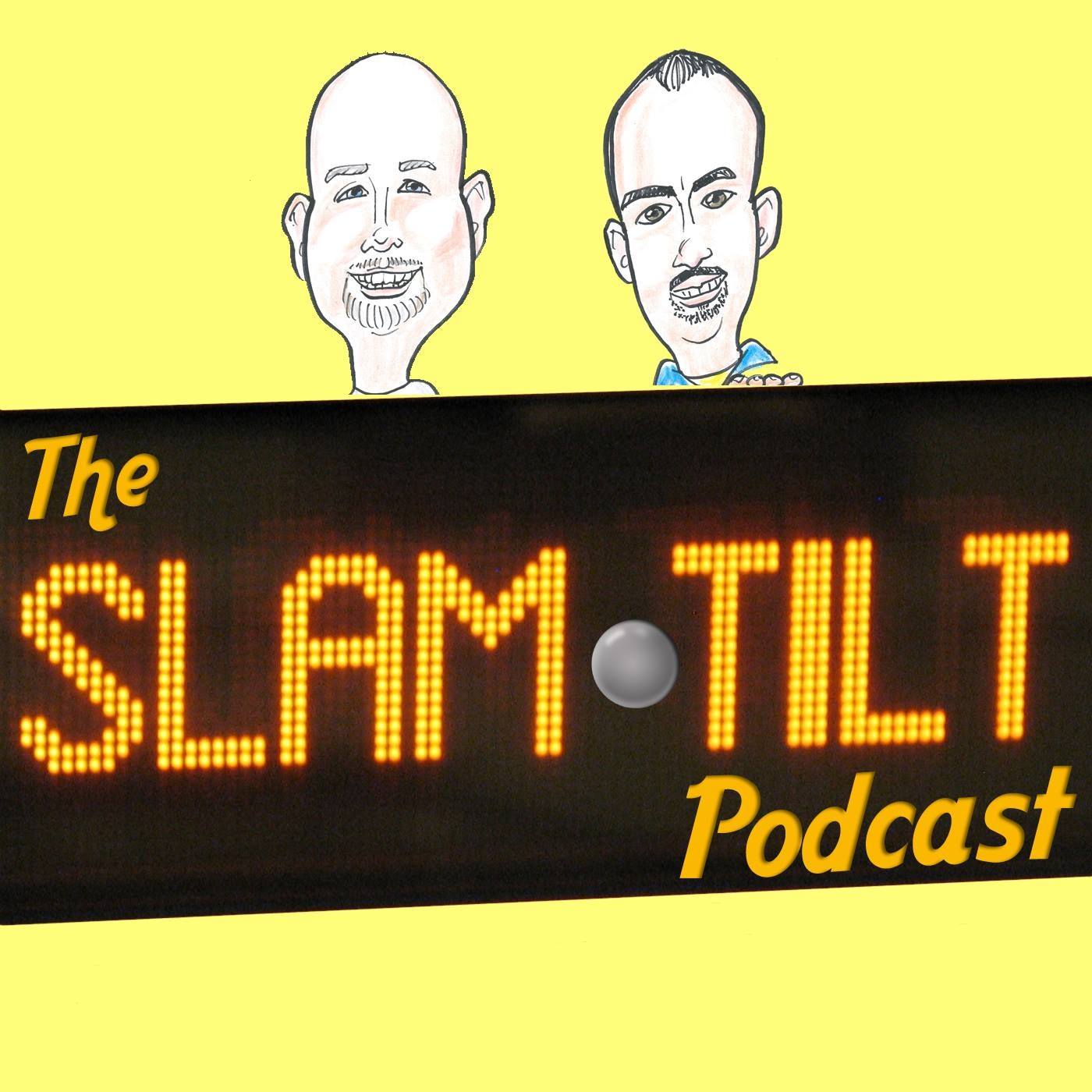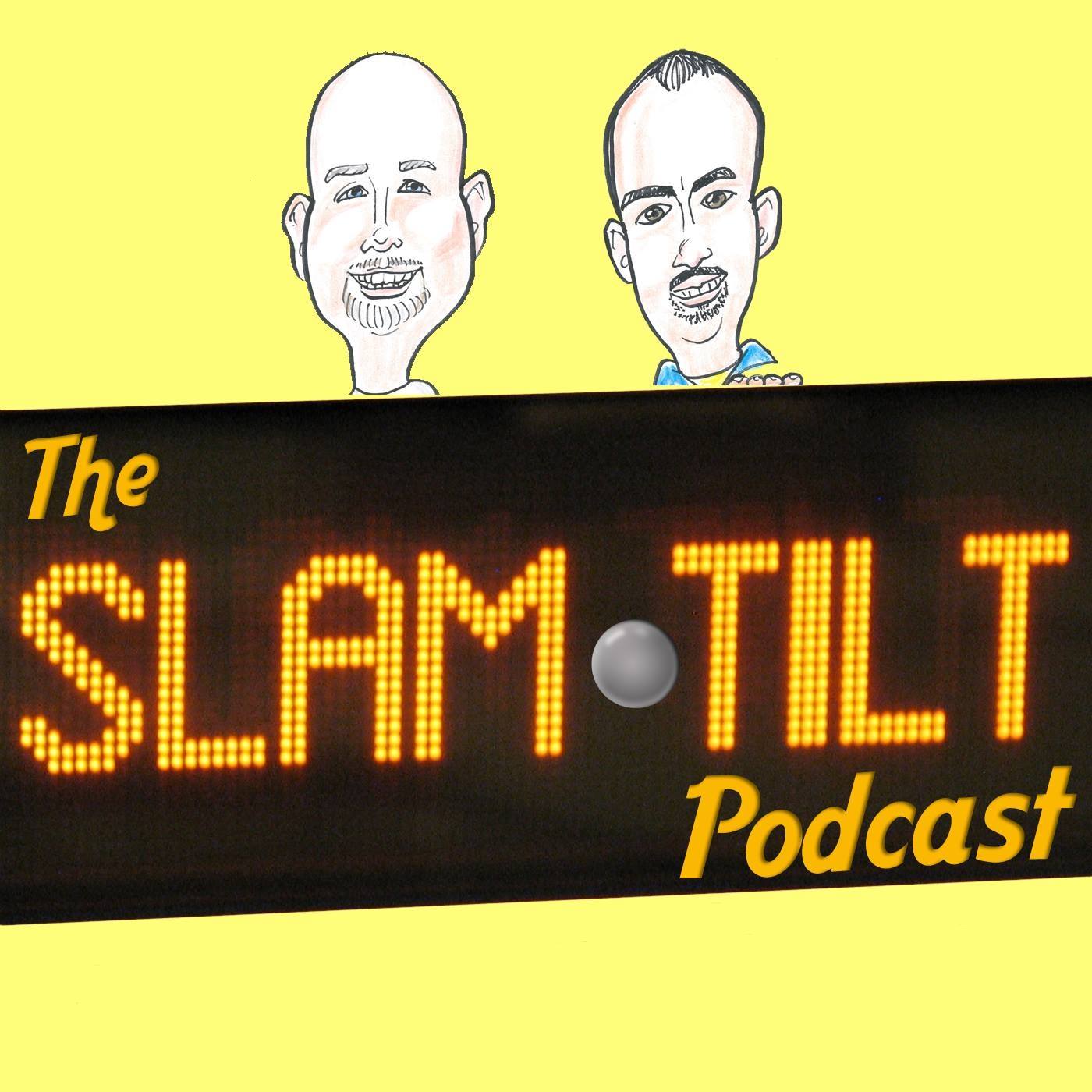 The Slam Tilt Podcast has moved away from Podcast Garden and now has a new RSS feed – resubscribe if necessary using http://www.slamtiltpodcast.com/feed/podcast.
---
New Bowen Tutorial: TX-Sector
Bowen created a new PAPA tutorial last week, this time on TX-Sector – check out the video here!
---
PAPA Website Redesign
Speaking of the Professional & Amateur Pinball Association (PAPA), they recently released a redesigned website – check it out!
---
Don't Forget to Sign Up for June Giveaways
We're going to be giving away FREE stuff to eight lucky winners in June! Giveaways include Pin Stadium Lights, $75 gift card to Mezel Mods, autographed translites, and much more (see full list below). And we have even more lined up for July. Want to sign up to win? Two easy ways:
1. Consider making a monthly donation via PayPal. Your email will be captured and you'll automatically be entered each month you make a donation. Your contribution will help support this website.
Even just $5 a month would be a huge help to This Week in Pinball!
[wp_paypal button="donate" name="My product"]
2. Donate nothing, and send an email to thisweekinpinball@gmail.com to let us know you want to be entered, and include your name, address (including city and state), and email address, and you'll be entered for that month. You'll just have to send the email every month to be included.
Please Note
Here is the bad news. Unfortunately, we had to limit it to the United States, and also need to exclude New York, Florida, Rhode Island, and Puerto Rico. Including those states or other countries was prohibitively expensive and complicated. We're disappointed too. Sorry!!
A HUGE HUGE thank you to those of you that have donated to help support This Week in Pinball!
Because of your contribution, we recently (finally) upgraded our hosting package which allowed us to change from an "http" site to "https", which is more secure.
Next up: optimize the hosting and site so the pages load faster!
---
David Thiel Defends deeproot
In this post on Pinside, David Thiel had this exchange with Pinsider Frolic.
frolic: "Considering David has been a hired gun working for every pinball company (except Stern at the moment which chooses not to work with him because hes been taking other work), obviously Deeproot threw some real money at him to lock him up. David is great, but we've seen this story before of pinball startups throwing money around all over the place before they've shipped a product. Too bad David will be taken away from the actual pinball world during this time."
daudioguy: Don't want to go too off topic but:
Deep Root Pinball will be actual pinball. I know it is hard to wait and that existing pronouncements have been a bit incendiary.
Everybody is just going to have to take a big breath and wait till March.
Deep Root Pinball is hardly throwing money around, rather they are spending money on very talented experienced and new pinball people to create an infrastructure for pinball development and production.
I've been involved with a number of pinball startups: Data East, Multimorphic, and Heighway. Deep Root is investing in the core infrastructure to provide a space for talented collaborators to create fun pinball machines. Their upfront commitment is unique in my experience.
I can't predict the future but my instinct tells me that this is going to be fun.
Back on topic – Jersey Jack's Pirates of the Caribbean is turning out great. Eric and Keith have knocked one out of the park. My association with JJP will be put on hold for a while. I'm glad that JJPOTC is the one I stopped with.
---
Head2Head Interview with Josh Kugler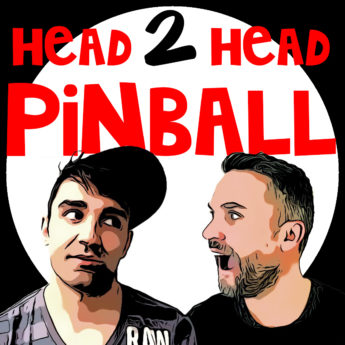 Head2Head Pinball interviewed Josh Kugler, software designer (and more) for American Pinball. They covered a plethora of information, including some details on the playfield layout of Game #2…check out the podcast here!
---

What is your favorite TOY in a pinball machine?
---

— Cool and Crazy Stuff —
Sandra Bullock Wants a Demolition Man Pinball Machine
Sandra Bullock mentioned in this interview that she is owed a pinball machine by Warner Brothers. Sylvester Stallone, Wesley Snipes, and Benjamin Bratt were gifted pinball machines after the Demolition Man movie, but Bullock was not. We've also heard that the machines were a gift for providing voice work for the machine, which Sandra Bullock was not asked to do because at the time she wasn't as big of a star as the others. Who knows. But at this point, hey pinball community, lets get Sandra Bullock a Demolition Man!!

---
RIP Anthony Bourdain
Huge thanks to TWIP reader Ken Harmount for passing this along – it is Anthony Bourdain playing pinball at Asbury Park – check it out:
---
Ed Robertson of the Barenaked Ladies Mods his Iron Maiden
Ed Robertson, frontman of the Barenaked Ladies appears to be enjoying his new sound mod on his Iron Maiden pinball machine. A lot. You should just watch the video. You're welcome (or I'm sorry). EDIT – this was not a sound mod, the original video was dubbed over. It syncs up so well, it is hard to tell!
---


Should There be a Rap Themed Pinball Machine?
What do you think? Join in the conversation on this Pinside thread!
---


— To Those Who Make This Hobby Better —
Shoutout to Lloyd Olson, who operates SS Billiards in Minnesota. You can find Lloyd on Pinside as LTG, and between Pinside and Rec.Games.Pinball, he has helped thousands of pinheads troubleshoot and fix their machines (including me, on several different occasions). Thanks for all you do for pinball Lloyd, keep it up!! 🙂
---

— End of Post Bonus —
---

— What is Coming Up on TWIP —
Tuesday – Your Picks for the Top Ten Limited Edition Pinball Machines
Wednesday – Name the Game and Giveaway Extravaganza!
Thursday – …
---
Get alerts for new posts from This Week in Pinball – follow/like us on Facebook, Twitter, or sign up by email:
Disclaimer

: Any articles, interviews, or mentions of pinball manufacturers or pinball products is NOT an endorsement.
Have a scoop or anonymous rumor? Email us at thisweekinpinball@gmail.com
---

Please support sponsors of the Giveaways!
Win FREE deeproot Pinball Machines (estimated MSRP ~$5,000 – up to $10,000)!!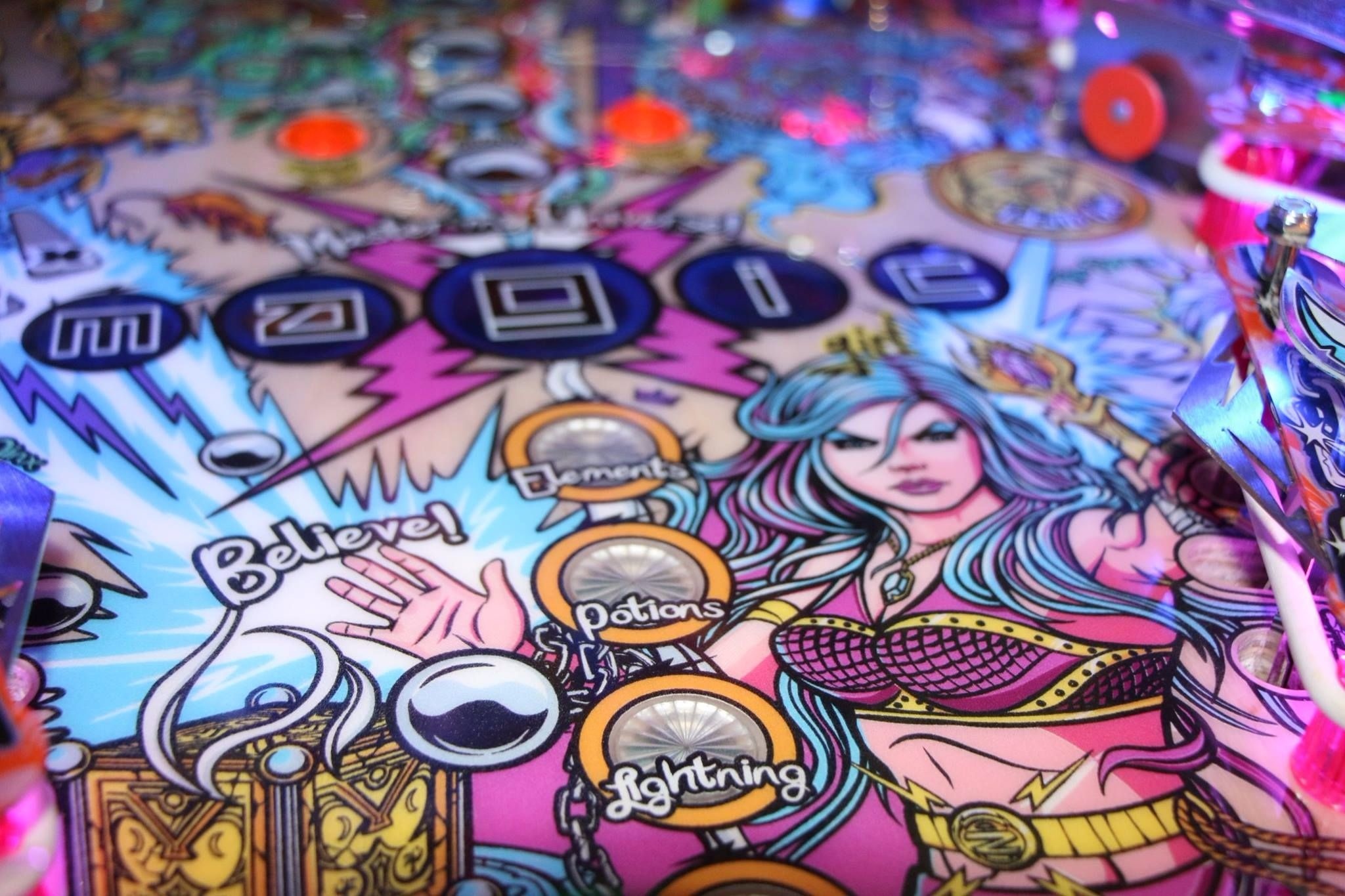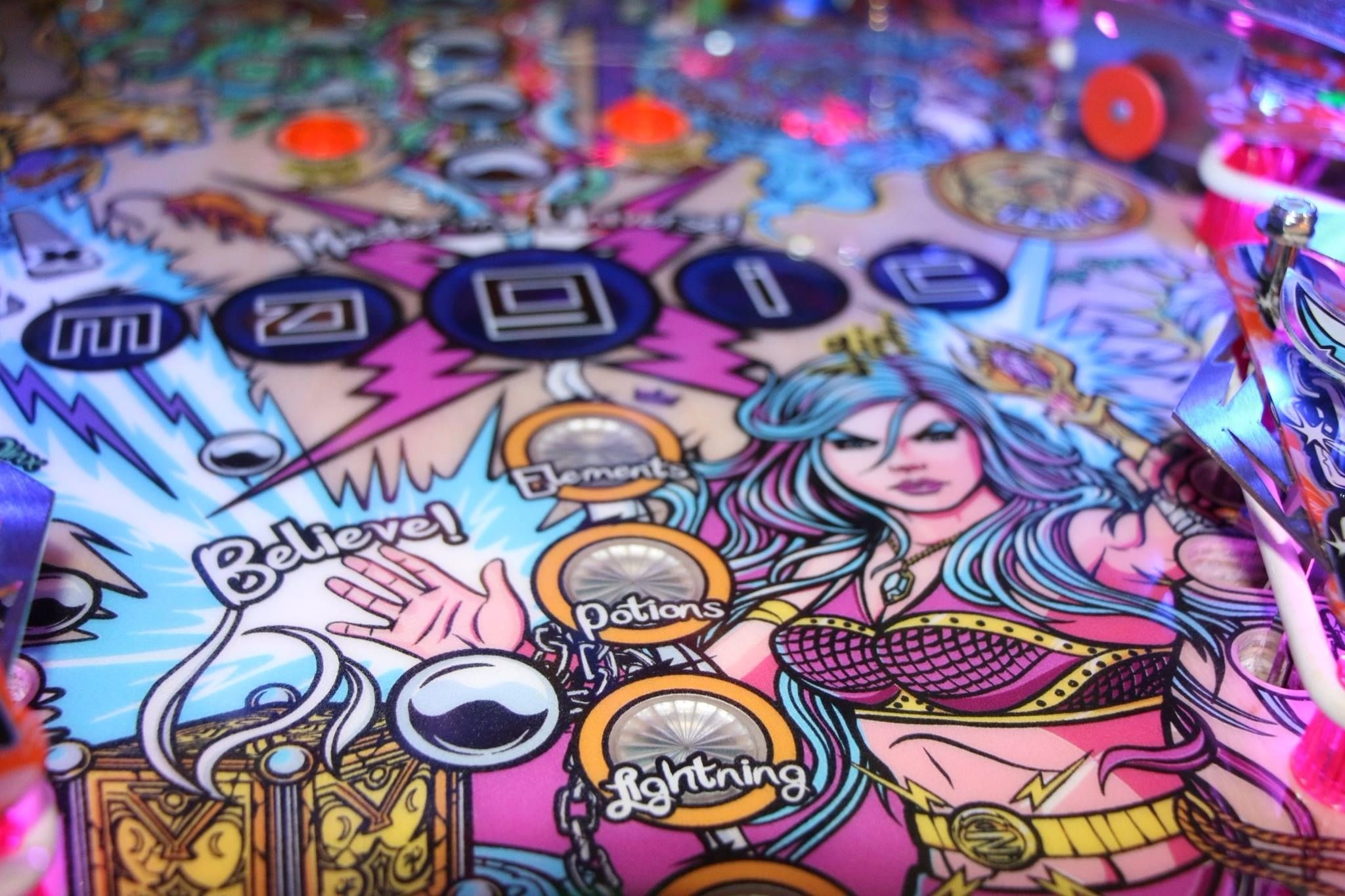 deeproot Pinball plans to give away a FREE pinball machine for each designer to some lucky winners!! Designers include Robert Mueller, Dennis Nordman, Jon Norris, Barry Oursler, and John Popadiuk. You get a FREE deeproot machine of your choice by that designer! The designer will also help set up the machine, discuss the design process and the game, and play your game at your place of residence!! You can invite up to four friends. These giveaways will take place after deeproot Pinball officially launches (expected to be at TPF next year)!! (Reasonable restrictions apply. Subject to change.)
---
June Giveaways
Pin Stadium Lights (~$300.00)

Mezel Mods Gift Card ($75.00)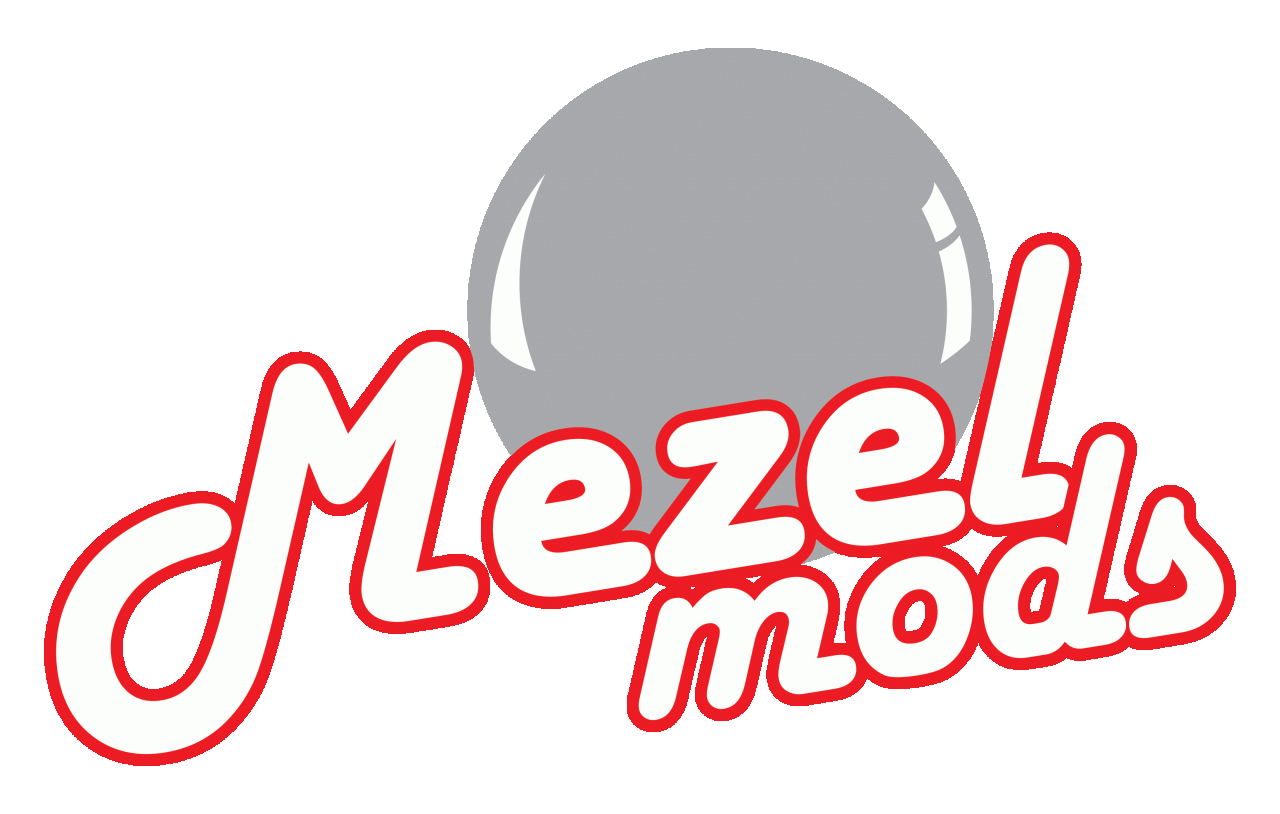 Titan Universal Silicone Ring Kit ($40.50)


Comet Pinball Two Double Spotlight Kits ($39.98)


$25 Gift Card to Double Danger Pinball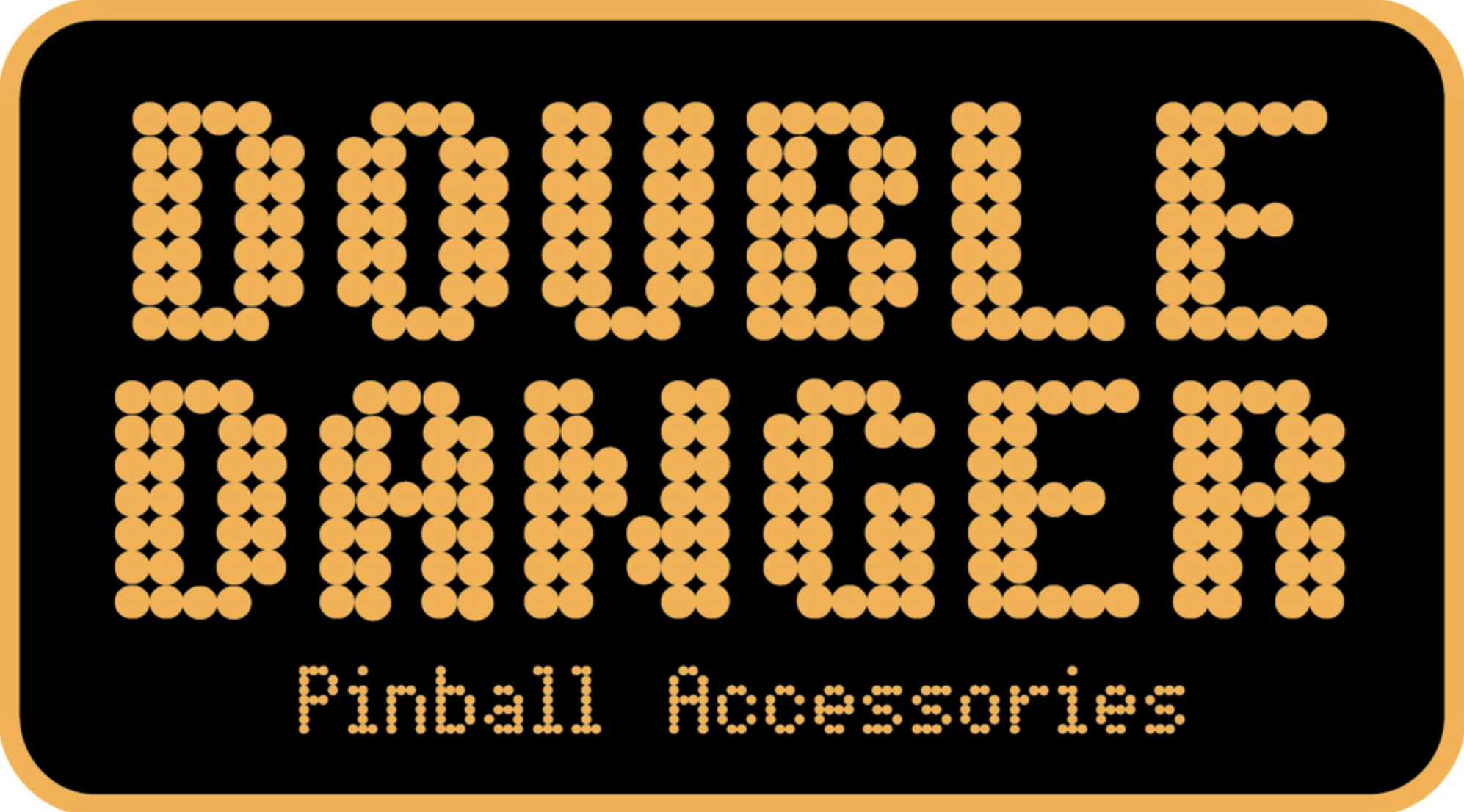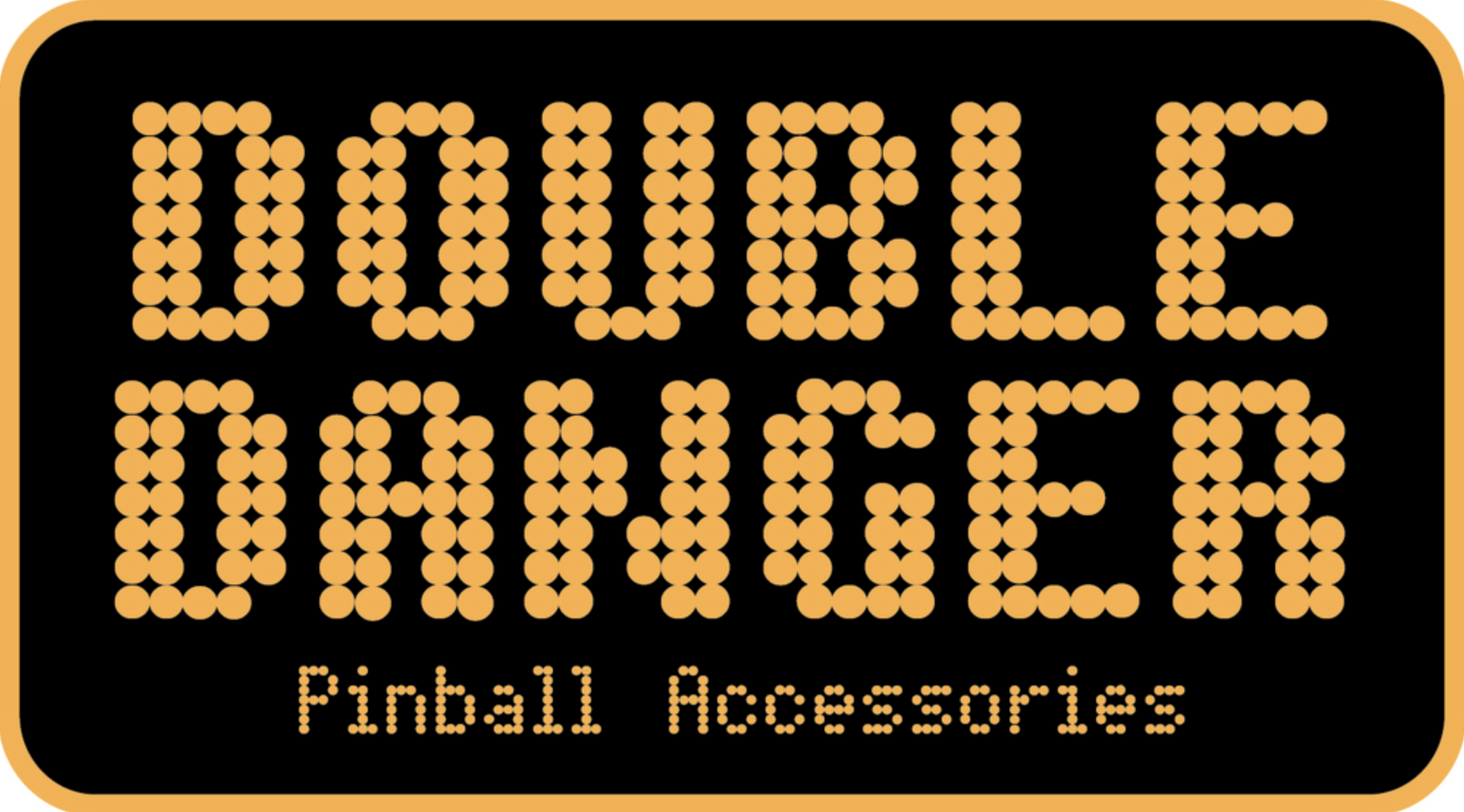 Dialed In! Translite – autographed by Jersey Jack Guarnieri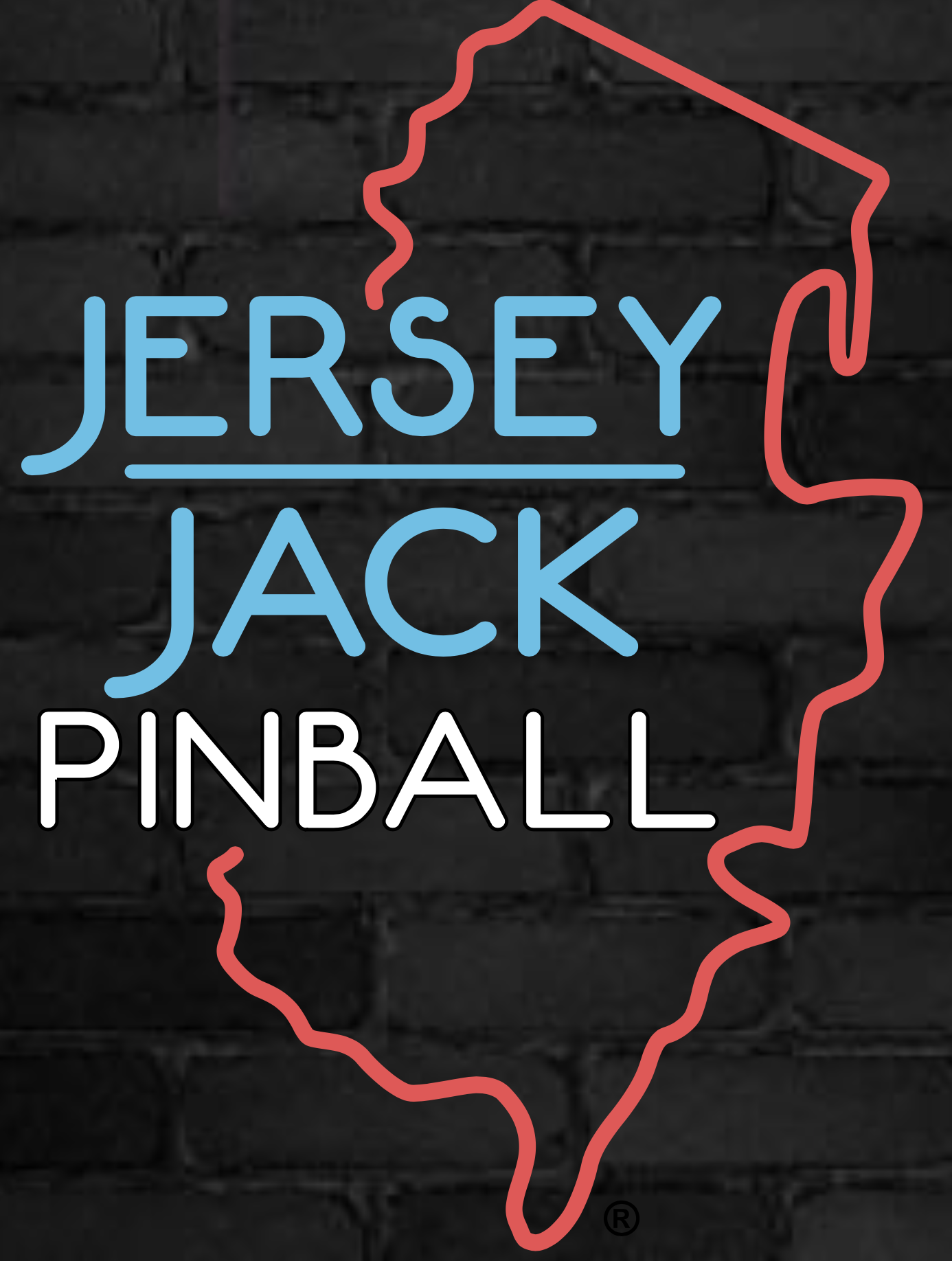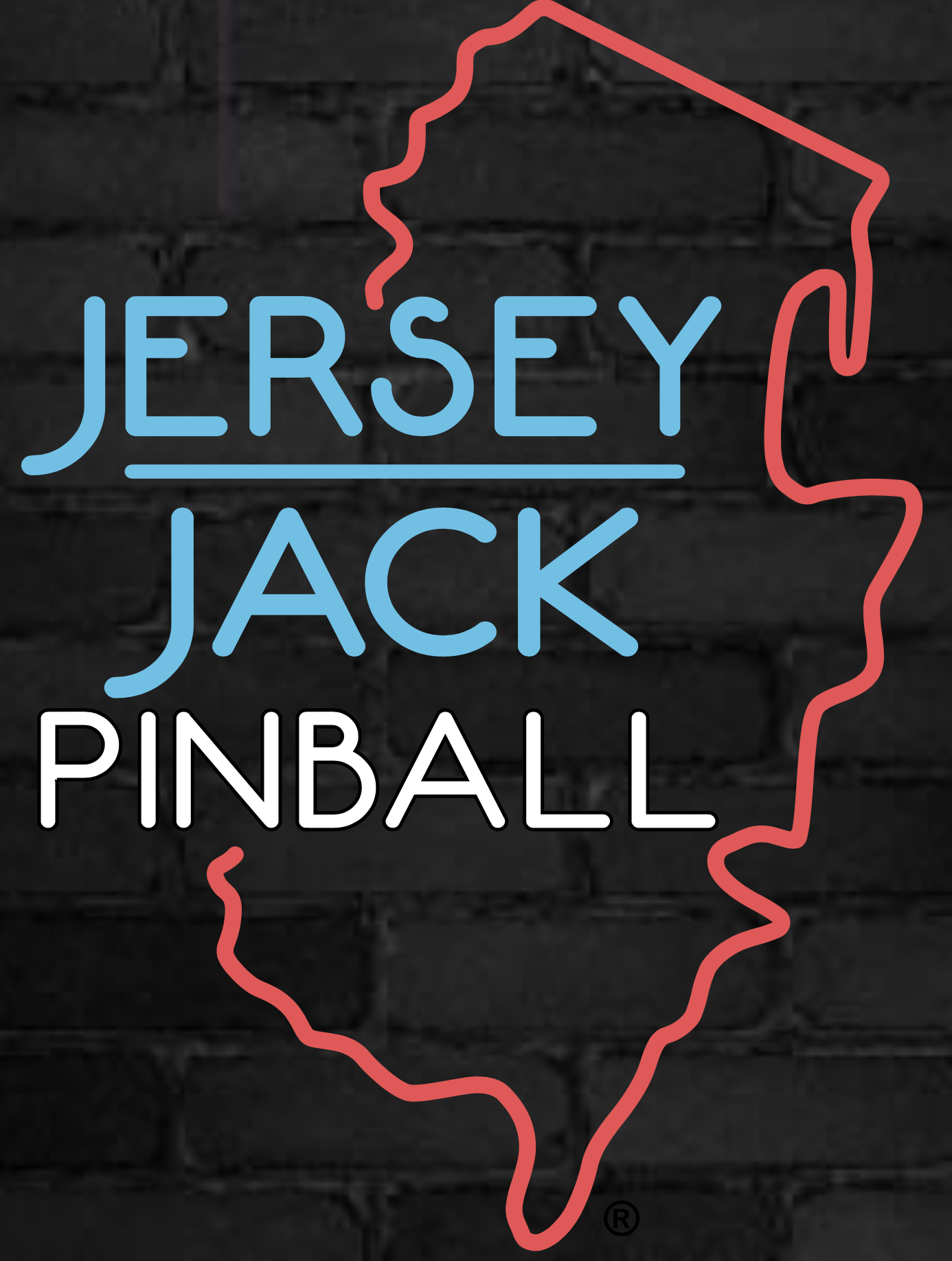 Iron Maiden Translite – autographed by designer Keith Elwin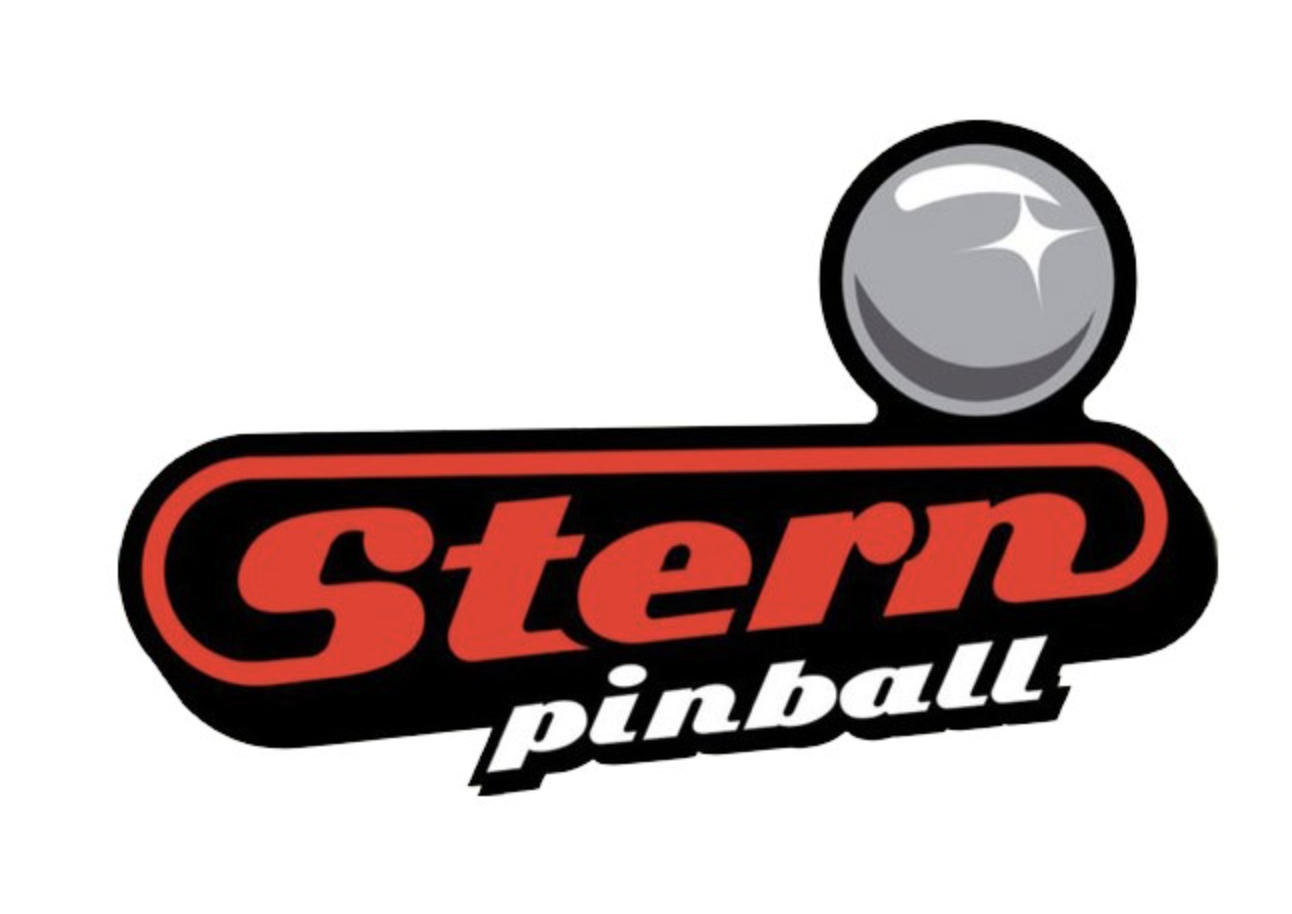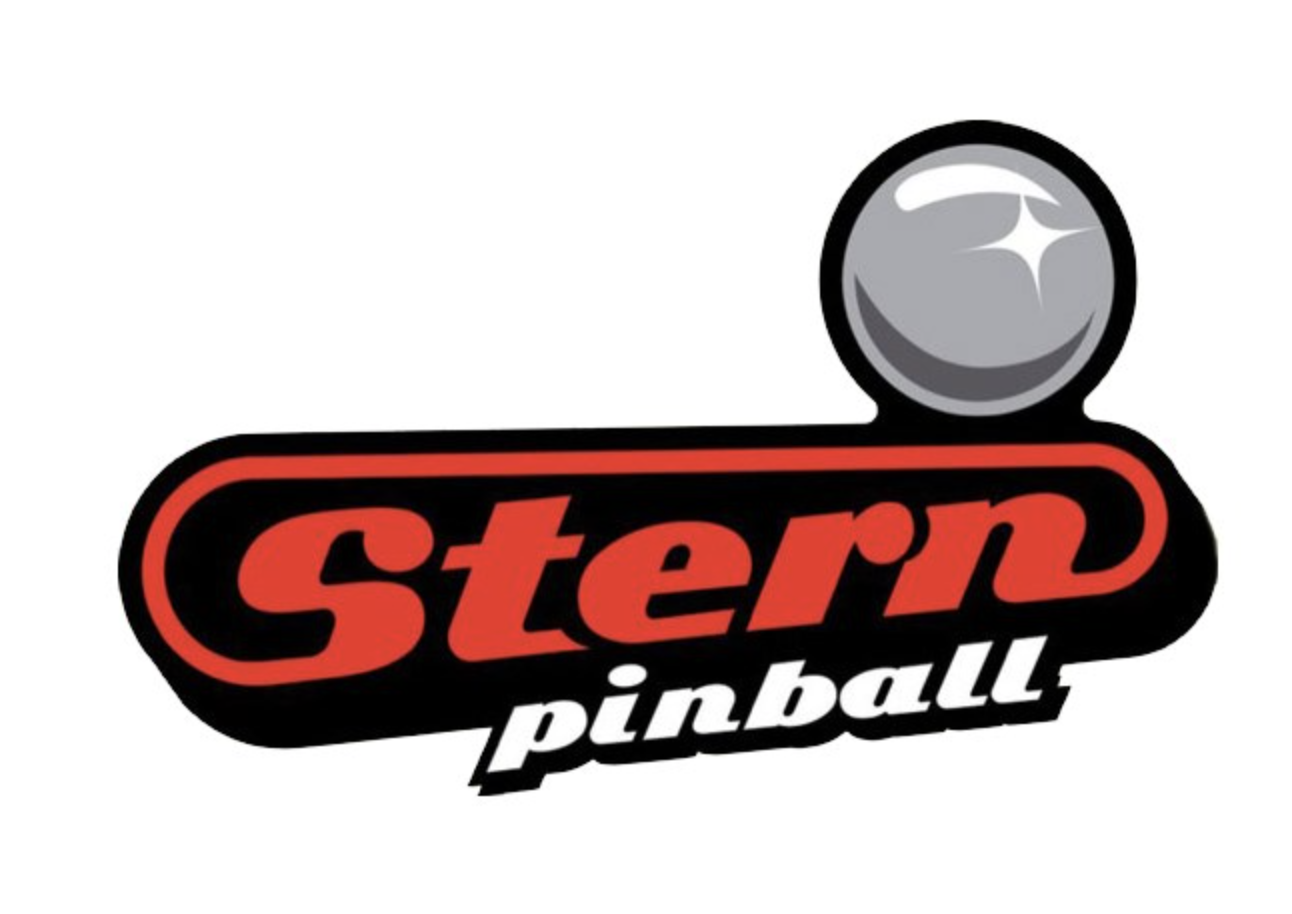 American Pinball t-shirt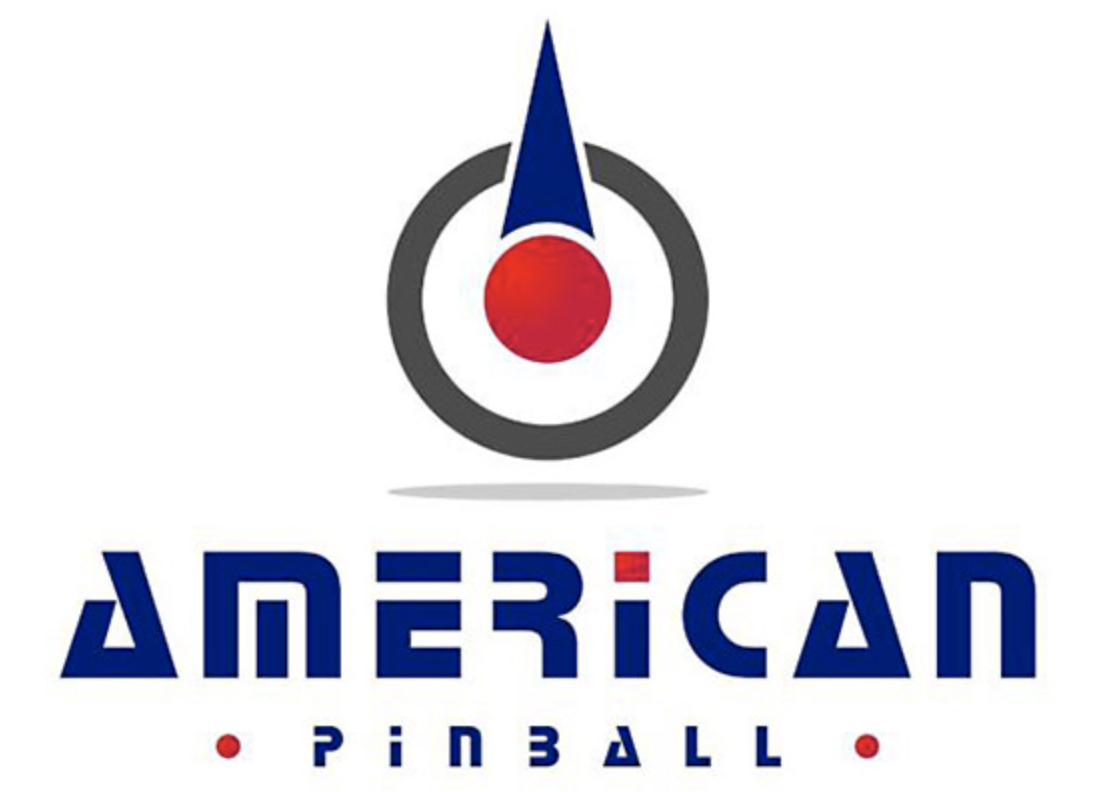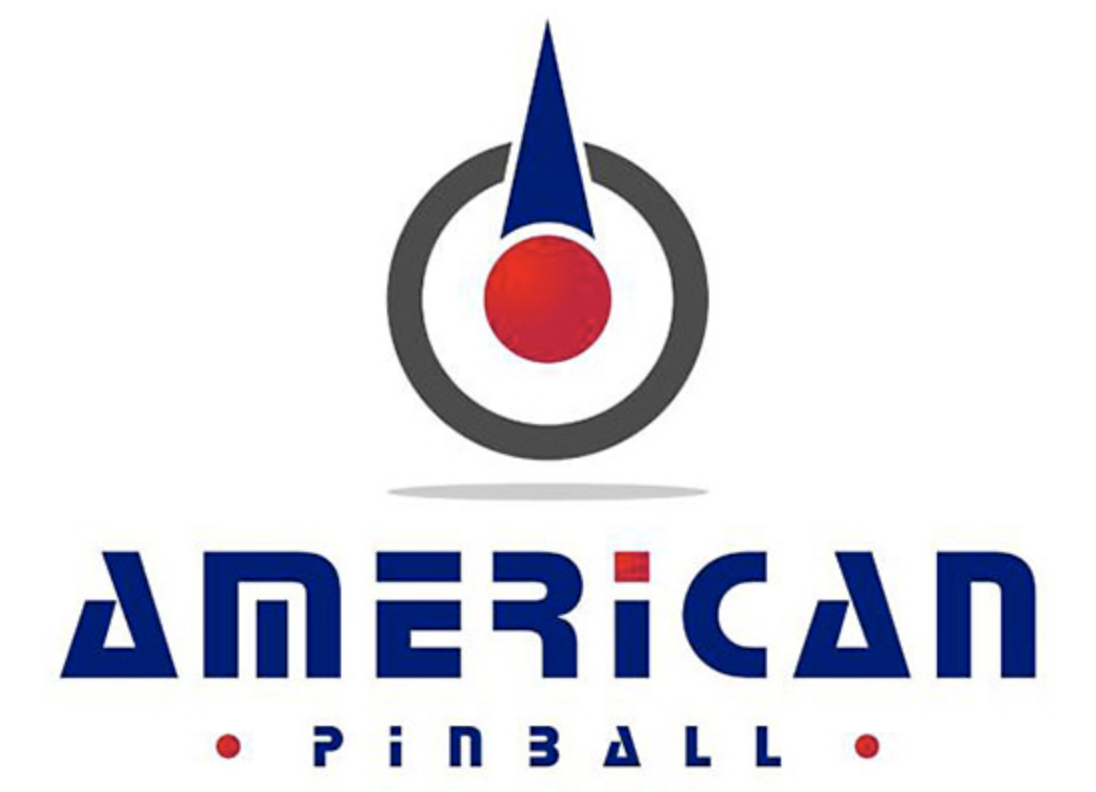 Two ways to enter the Monthly Giveaways
1. Consider making a monthly contribution to This Week in Pinball via PayPal. Your email will be captured and you'll automatically be entered each month you make a donation. Your contribution will help support this website and keep the lights on here!
[wp_paypal button="donate" name="My product"]
2. Donate nothing, and send an email to thisweekinpinball@gmail.com to let us know you want to be entered, and include your name, address (including city and state), and email address, and you'll be entered for that month. You'll just have to send the email every month to be included.
Please Note
Here is the bad news. Unfortunately, we had to limit it to the United States, and also need to exclude New York, Florida, Rhode Island, and Puerto Rico. Including those states or other countries was prohibitively expensive and complicated. We're disappointed about that too. Sorry!!
---

Stern Pinball
Most Recent Titles
Aerosmith | AC/DC Vault Edition | Star Wars | Guardians of the Galaxy | AC/DC Luci Vault Edition | Iron Maiden
Announced/Confirmed
Elvira 3
Rumors of Future Titles
Deadpool? | The Munsters? | The Beatles? | Steve Ritchie Black Knight 3000? | Superman 1978? | Beetlejuice?
Jersey Jack Pinball
Most Recent Titles
Wizard of Oz | The Hobbit | Dialed In | Pirates of the Caribbean
Rumors of Future Titles
Willy Wonka? | Toy Story? | Guns N' Roses
Chicago Gaming/Planetary Pinball
Most Recent Titles
Medieval Madness Remake | Attack From Mars Remake
Rumors of Future Titles
Monster Bash Remake? | Cactus Canyon Remake? | Theatre of Magic? | Big Bang Bar Remake?
Spooky Pinball
Most Recent Titles
Rob Zombie's Spookshow International | Dominos (*contract game) | Jetsons (*contract game) | Total Nuclear Annihilation (*contract/house game) | Alice Cooper's Nightmare Castle
Rumors of Future Titles
Licensed Title | Scott Danesi Second Game
American Pinball
Most Recent Titles
Houdini
Rumors of Future Titles
Oktoberfest?
P3 (Multimorphic)
Lexy Lightspeed | Cannon Lagoon | Cosmic Cart Racing
Pinball Brothers
Rumors of Future Titles
Queen? | Barry Oursler's Original Theme? | Playboy?
Dutch Pinball
Most Recent Titles
Bride of Pinbot 2.0 | Bride of Pinbot 3.0 (on hold) | The Big Lebowski (production issues)
Circus Maximus
The Pinball Circus Remake | Kingpin
Homepin
Thunderbirds (coming soon)
deeproot Pinball
Announced/Confirmed
Fire and Brimstone
Rumors of Future Titles
Retro Atomic Zombie Adventureland? | Alice in Wonderland? | Magic Girl? | Original Houdini design?
Silver Castle Pinball
Timeshock (coming soon)
Phénix Pinball
Olympic Goblin
Get alerts for new posts from This Week in Pinball – follow us on Facebook, Twitter, or sign up by email: