The Scoop
Alice Cooper's Nightmare Castle Side Art Revealed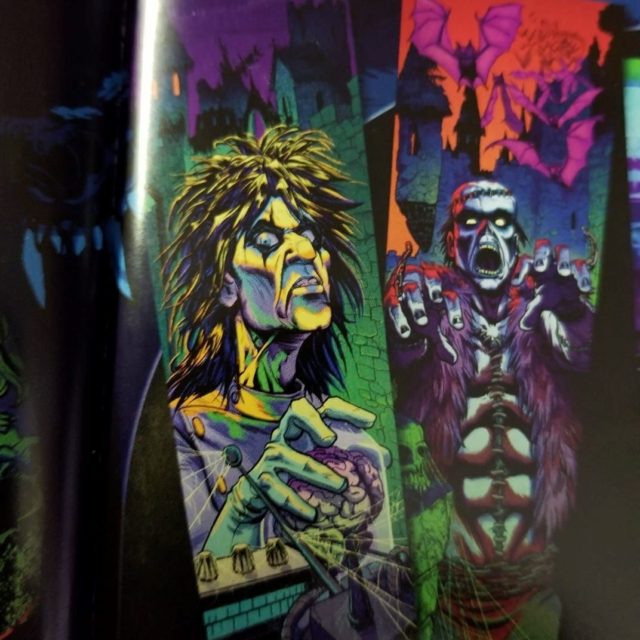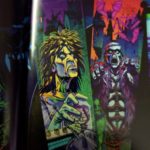 A recent Rue Morgue magazine included an article on Spooky Pinball's upcoming game, Alice Cooper's Nightmare Castle. Pictures from the article appeared to show the side art for the game for the first time. Click the image to the left to view. The article also showed possible flipper toppers (click here to view). Spooky previously released the translite art (check it out here), and they put out a video trailer for the machine which can be viewed here. Looking forward to this machine's full reveal!

Chicago Gaming Company Announces Timeline for Game #3
Doug Skor, the Vice President of Business Development at Chicago Gaming Company, announced on Pinside that CGC's plan is to "have Pin 3 start down the line in early March, with a launch date at the TPF 2018." TPF is the Texas Pinball Festival which takes place March 16-18, 2018 (check out their website here). CGC has previously produced Medieval Madness Remake and Attack From Mars Remake. There are many rumors as to which game will be remade next – possibly Monster Bash, Big Bang Bar, or Cactus Canyon.

Jersey Jack Pinball's Dialed In! Collector's Edition Now Shipping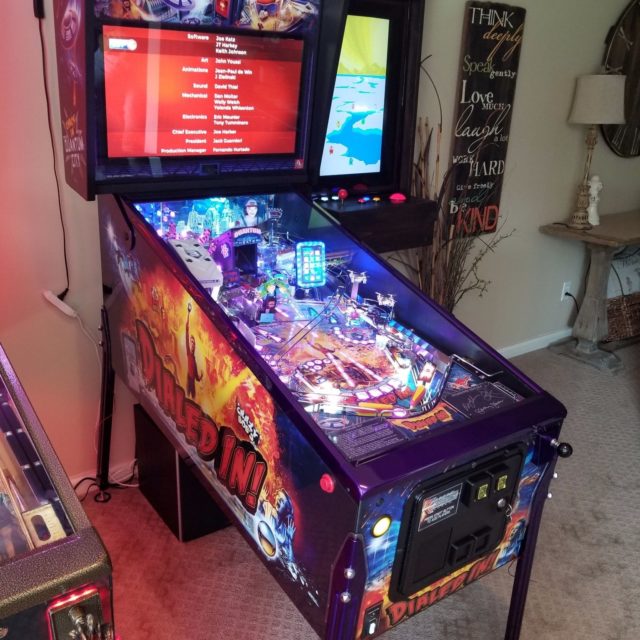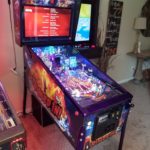 The Dialed In! Collector's Edition from Jersey Jack Pinball is arriving in homes! This is the top of the line model for Dialed In!, and is limited to 150 machines. Some of the upgrades on this model include a topper, laser cut side armor, and lunch with Pat Lawlor. For the full list of differences between Dialed In! models, click here.

Thunderbirds Blurry Playfield
Yes we've been over this a few times, but we got another blurry playfield shot of Thunderbirds, and it is the best look yet (check it out here). Homepin plans to show off the machine at Pinfest in Australia coming up October 7th and 8th, and also released images last week on their Facebook page of the machines packed and ready to go (see here). Homepin previously released a video of a possible playfield toy and part of the playfield, electroluminescent headbox decals, steel aprons with built-in leveling bubbles, and a pic of the lock inserts.

TWIP October Preview – Next Week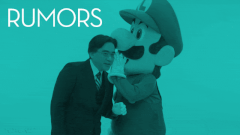 If you haven't been paying attention, October is going to be kind of a big deal in the pinball world. New machine reveals, Pinball Expo, Thunderbirds reveal, the first ever Heads-Up Pinball Championship, etc. Next week TWIP will do a full rumor and speculation preview of October. If you have any rumors, tips, or speculation you'd like to anonymously pass along, shoot an email to thisweekinpinball@gmail.com!

White Rose Gameroom Show (York Show) – Sept. 29-30th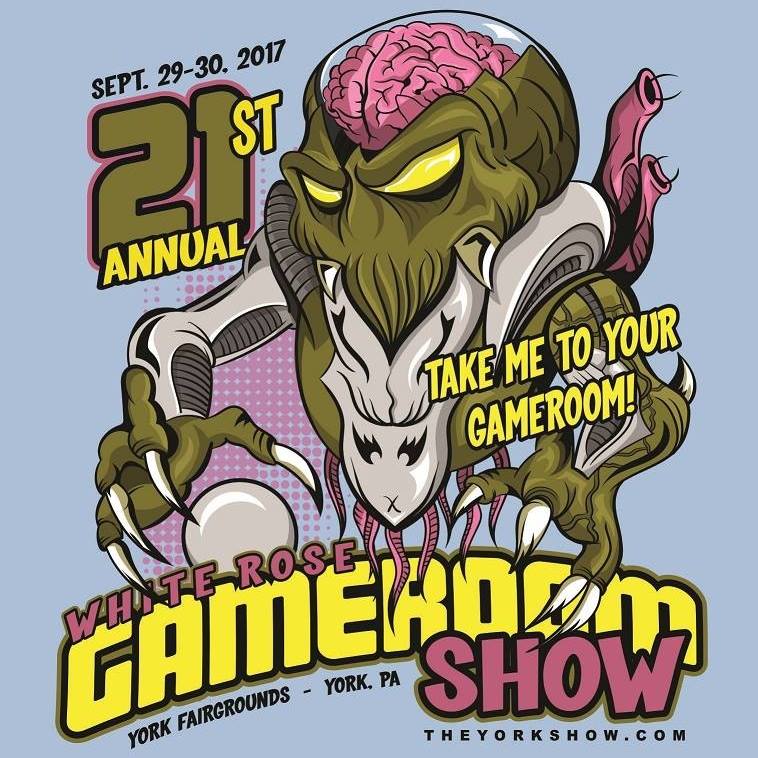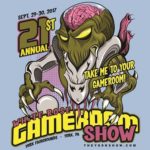 The White Rose Gameroom Show takes place this coming weekend in York, Pennsylvania! Check out their website here and their Facebook page here. They will have pinball machines, video games, jukeboxes, slot machines, tournaments, door prizes, and more. They will also have an indoor flea market area. Check it out if you're in the area!

Lost Lazer Lord Pinball Machine (Full Story by The Slam Tilt Podcast)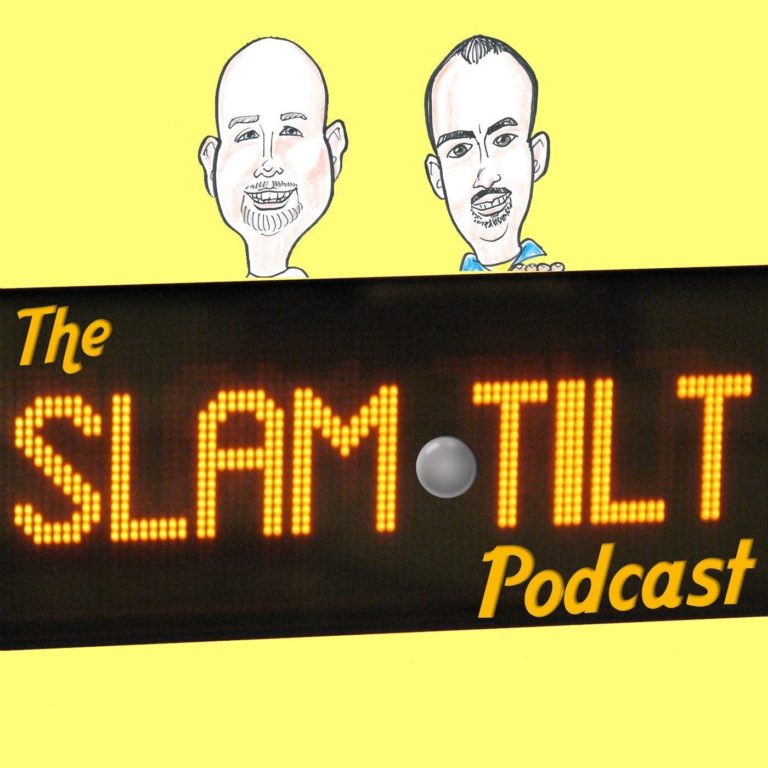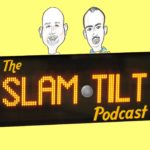 A plumber in Illinois is at a job, and finds and buys a never before seen version of the Lazer Lord Pinball Machine made by Stern. Check out the playfield here and visit IPDB to view more pics. The crazy story is too long to cover here, but listen to Ron from the Slam Tilt Podcast explain the full story. Check out Ron and Bruce and the Slam Tilt Podcast on your favorite podcast player, and they can be also found on Podcast Garden, Facebook, Twitch, and now YouTube. Special thanks to Ron for cheerfully adding the podcasts to YouTube!

AC/DC Premium Vault Edition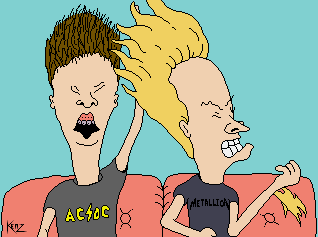 A Facebook post from Orange County Pinballs (website here) showed pictures of the new AC/DC Premium Vault Edition – check out the post and pictures here. Overall it looks pretty similar to the original, but with a few notable changes, including a metal backbox, circular speakers, a lower playfield window that can be removed from above the playfield, a different subwoofer, and AC/DC drummer Phil Rudd is no longer included on the artwork.

ColorDMD Release: Dirty Harry
ColorDMD, which will instantly increase your happiness in life by 12-15%, released Dirty Harry last week. Here is the announcement, and here is a teaser video. To buy, visit ColorDMD.com.

Pinball FX3 – Available Sept. 26th
Pinball FX3, which is a pinball simulator video game for Playstation 4, Xbox One, and Windows, will be released on September 26th. Upon release they will have tables for several popular themes released, including:
Check out the initial announcement of Pinball FX3 and their website for more information.

Get alerts for new posts from This Week in Pinball – follow us on Facebook, Twitter, or sign up by email:
Have a scoop or a juicy anonymous rumor for next week? Email us at thisweekinpinball@gmail.com
---
Upcoming Games and Rumors
Stern Pinball
Most Recent Titles
Aerosmith
AC/DC Vault Edition
Star Wars
Announced/Confirmed
Rumors of Future Titles
Guardians of the Galaxy?
Iron Maiden?
Jurassic World?
Deadpool?
Pulp Fiction?
New Ka-Pow Title?
Steve Ritchie Unlicensed?

Spooky Pinball
Most Recent Titles
Rob Zombie's Spookshow International
Dominos (*contract game)
Jetsons (*contract game)
Total Nuclear Annihilation (*contract/house game)
Announced/Confirmed
Alice Cooper's Nightmare Castle
Ben Heck's game

American Pinball
Most Recent Titles

Dutch Pinball
Most Recent Titles
Bride of Pinbot 2.0
Bride of Pinbot 3.0 (on hold)
The Big Lebowski (production issues)

Silver Castle Pinball
Jersey Jack Pinball
Most Recent Titles
Wizard of Oz
The Hobbit
Dialed In
Rumors of Future Titles
Pirates of the Caribbean?
Toy Story?

Chicago Gaming/Planetary Pinball
Most Recent Titles
Medieval Madness Remake
Attack From Mars Remake
Rumors of Future Titles
Monster Bash Remake?
Big Bang Bar Remake?
Cactus Canyon Remake?

Heighway Pinball
Most Recent Titles
Full Throttle
Alien (production issues)
Rumors of Future Titles

P3 (Multimorphic)
Lexy Lightspeed
Cannon Lagoon
Cosmic Cart Racing

Homepin
Thunderbirds (coming soon)

Deeproot Pinball
Retro Atomic Zombie Adventureland?
Alice in Wonderland?
Magic Girl?
**TWIP dreams of the day Harry Potter Pinball will be added to these rumors. Ms. Rowling, I would be willing to drink Crabbe or Goyle flavored polyjuice potion if you approve this!
Get alerts for new posts from This Week in Pinball – follow us on Facebook, Twitter, or sign up by email: