Primus shipping | Munsters on the line | Willy Wonka and Toy Story Rumors | Roger Sharpe and Lyman Sheats Interviews | Harry Potter possible | Stern new website | Iron Maiden toppers | Brian Eddy Interview | Name the Game | Upcoming Games and Rumors
NOTE: Since next Monday is Christmas Eve and next Tuesday is Christmas Day, there will be no TWIP next week! We'll be back on 12/31!! 🙂
---


— This Week's Top 5 Stories —
1. Primus is Shipping and Munsters is Definitely on the Line
We got confirmation last week that Primus is on the line and will be shipping in this post from Stern Pinball:
We also saw another interesting picture from this photo shoot – look closely: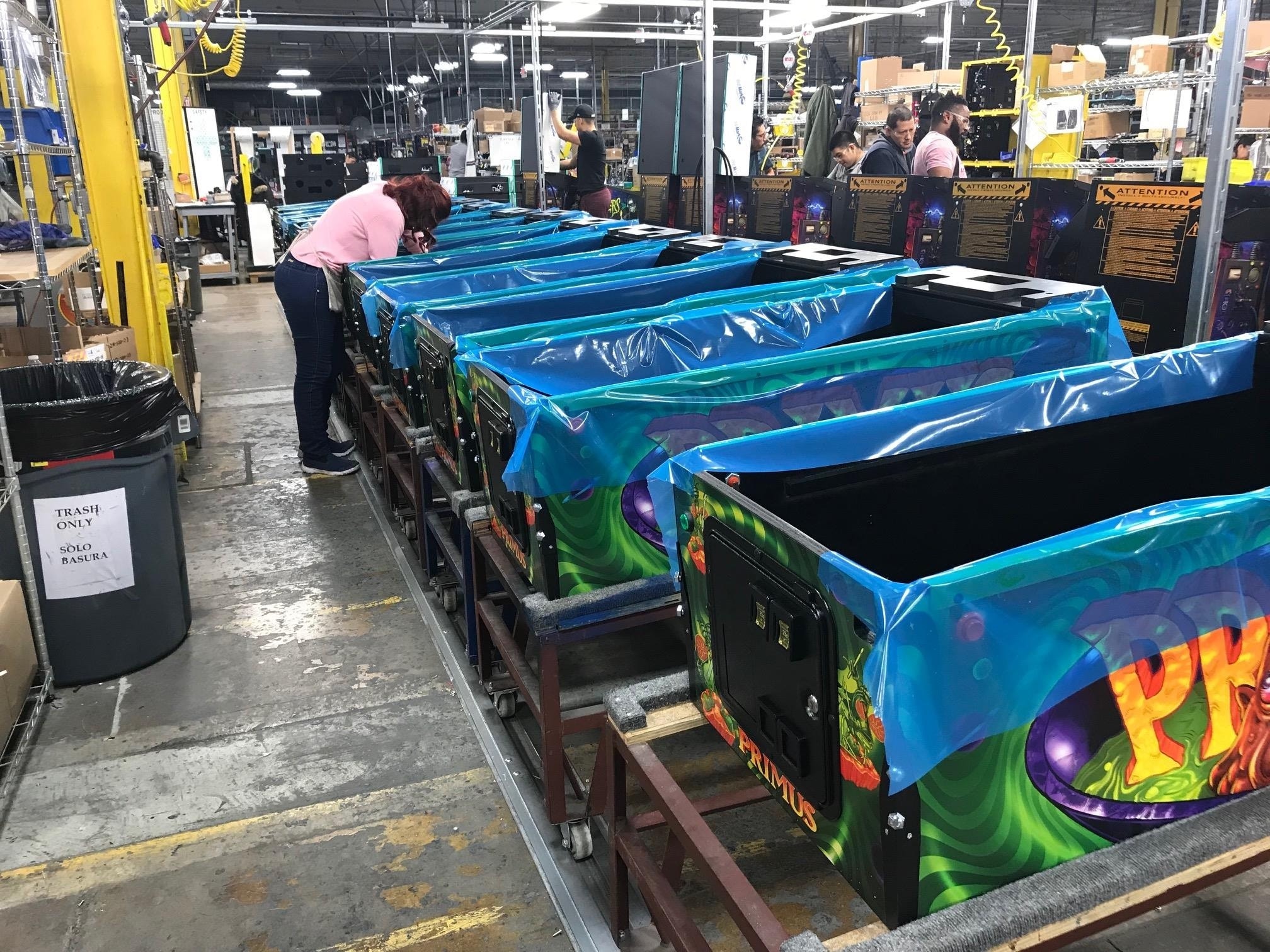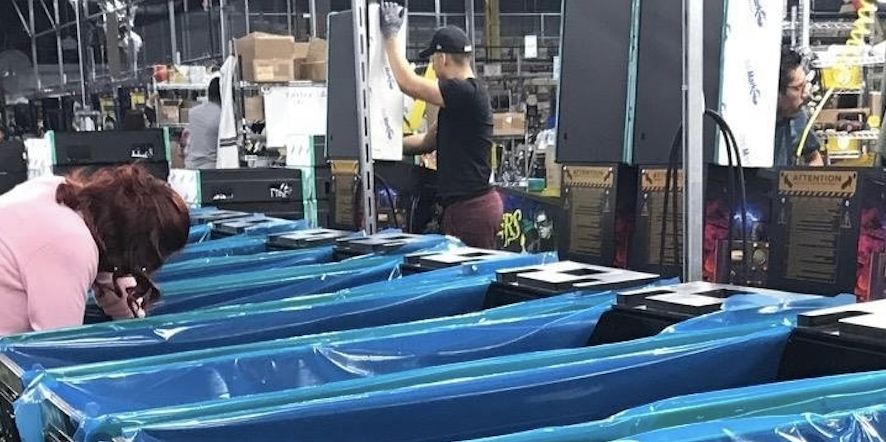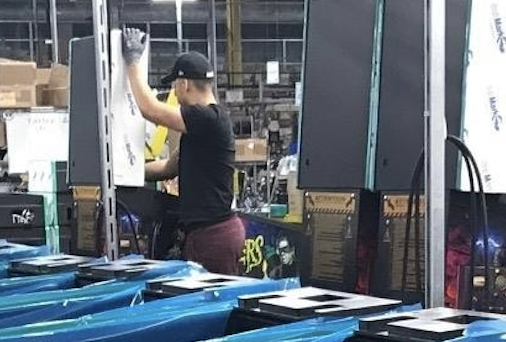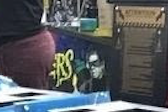 ---
2. RUMORS: Willy Wonka next, then Toy Story?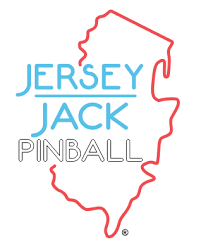 Timeline of past rumors:
There have been a lot of rumors surrounding what is coming next from Jersey Jack Pinball. Initially it was widely believed that it would be Toy Story, then Willy Wonka.
Then back in May of this year, This Week in Pinball reported that Willy Wonka would be next, followed by Toy Story.
Then last month on Kaneda's Pinball Podcast, Ben Heck and Kaneda had this exchange:
Chris/Kaneda: The next three titles are going to appear in the following order, and I know this for a fact. Toy Story is next, then it is Guns N Roses, then it is Willy Wonka.
Ben Heck: There are a lot of times I don't say things because I know them, so I will not comment on that. But it seems like a very good analysis.
When reporting that info on This Week in Pinball, TWIP noted: Since both Ben Heck and Chris are privy to "insider info", and this is being reported as "fact", we are reporting this on TWIP. It is definitely worth noting that information does NOT match up with the rumors we're hearing here at TWIP. Things are always changing in this industry, so it is definitely possible that things have changed. However, we've heard from multiple sources that Willy Wonka will be next.
THEN, last week on Kaneda's Pinball Podcast, Kaneda changed his tune and said he was hearing that Wonka would be next.
What we're hearing:
So here is what we've been hearing at This Week in Pinball. Keep in mind, these are rumors!
We're hearing that Willy Wonka will be next, and the goal is to have it ready by the Texas Pinball Festival (confidence: 80%). Wonka is rumored to be a standard body designed by Pat Lawlor.
As a reminder, the next Toy Story movie comes out June 20th, 2019. We've also heard that after the movie comes out, they have a goal to release Toy Story as close to that date as they can (confidence: 67%). If so, they would be releasing two huge titles in 2019.
Jersey Jack has said multiple times that they plan to shorten the time frame between when they announce and when they ship. Will they be able to reveal and manufacturer and ship both titles in 2019?
---
3. Lyman Sheats Interview on Head2Head Podcast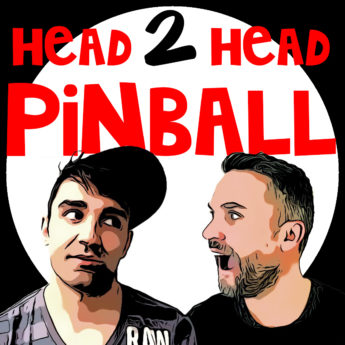 Our friends at the Head2Head Pinball Podcast interviewed Lyman Sheats on their most recent podcast! The interview covered a lot of ground, here are just a few of the highlights:
H2H: We saw you the other day on the Dead Flip stream playing Batman '66 and you sat there with a pen and a pad and you were writing down notes. Are games in your eyes ever complete?
Lyman: I think at some point they're complete. There are some games that I will never really want to do too much [more] to – Walking Dead I would say…I don't feel there are any holes in the rules or the scoring, it is a pretty fun game and reasonably balanced.
…
H2H: Now that Batman is done…what's the future for you now? Are you going to be working on a cornerstone game?
Lyman: Eventually I think so. There is another project that I'm involved with that I'm working on that is not a cornerstone game. I try to only look at what's in front of me right now.
H2H: Do you like to pick what you're going to work on?
Lyman: Usually I do if I have the choice. Sometimes I don't have the choice, and that is ok. I think people generally do better if they're into what they're working on…
You should listen to the full interview – he covers many of the machines he has coded in the past and how he approaches coding machines – check it out here!!
---
4. Roger Sharpe Interview on Special When Lit, talks HARRY POTTER and deeproot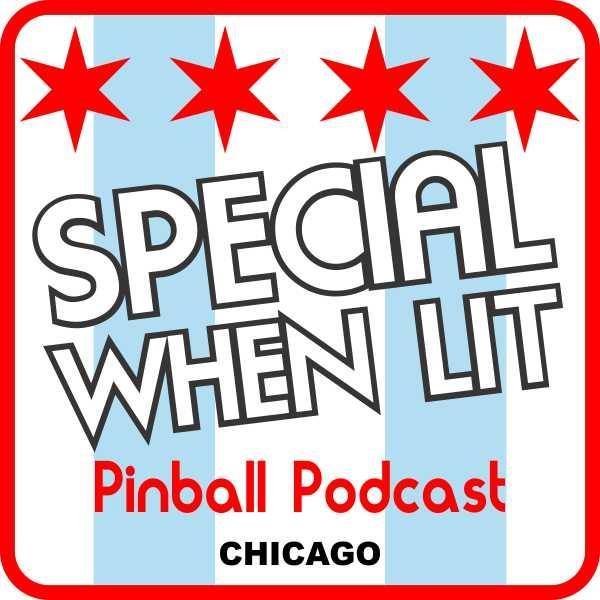 Tough to not make this the LEAD STORY since it has to do with a possible HARRY POTTER pinball machine, but here at TWIP we do our best to stay objective. Our friends at Special When Lit Pinball Podcast interviewed Roger Sharpe last week! Here are just a couple snippets:
On deeproot:
SWL: Recently Robert [Mueller] reluctantly said we're not on our timeline as originally planned, and out of respect for our staff and our potential buyers we're going to delay what we're doing. Eventually we're going to get there but as of right now we're not going to meet that Texas Pinball Festival deadline. Anything that goes through your head – because I know you look forward to seeing what is happening in pinball recently, the evolution and what is going on in general – anything that strikes you as exciting or different or disappointing with that and what is going on at deeproot?
Roger Sharpe: …I guess my reaction to it was one of accepting and recognizing that that was going to be happening anyway. I think the idea of coming out of the box with as aggressive a schedule that had been proposed when deeproot first came on the scene, my thought was – I was going to say unrealistic, and I don't mean that in a negative way, just – as so many find out, whether they're doing homebrews or anything else, it is difficult. It is difficult to start a factory, staff, get vendors in line, know what your…lead times are as far as ordering parts…putting all that together, working out a distributor network of some sort…all of that is a process…
---
On Harry Potter:
SWL: A big part of pinball fans think about the ultimate licensed theme. A personal friend of mine, Jeff Patterson, who hosts This Week in Pinball website…so Jeff Patterson's dream theme is – can you guess what the dream theme is? The total dream theme that pinballers want to see but they fear will never happen?
RS: Harry Potter.
SWL: Yes! Harry Potter…for me, I'm not going to lose any sleep whether Harry Potter gets released or not, but for those that are so passionate about this license coming to fruition – do you think potentially in the next 10 years we might see a Harry Potter themed pinball machine be manufactured by somebody?
RS: Yes. [Editor's Note: SAID WITHOUT HESITATION]
RS: But I also think the expansiveness and scope of the Harry Potter universe is going to be incredibly difficult in a single game. That is not to suggest there couldn't be multiples. But since you have such an ardent base of people that are fans – myself included – the challenge is going to be, how do you not disappoint people because "Oh my God, I can't believe they didn't include X." Whatever that X is. It wasn't a mode, it wasn't a character, something that was missing and there is disappointment, because that was the one thing that that particular person or group of people absolutely had to have as being part of their Harry Potter game. And it did not deliver. So the expectations become much more difficult.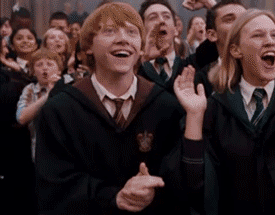 [Editor's Note: I am available for consultation!!]
---
5. Iron Maiden Toppers, Stern New Website
Stern launched a new website last week – check it out here! As part of the new website, they have a shop which showed two Iron Maiden toppers: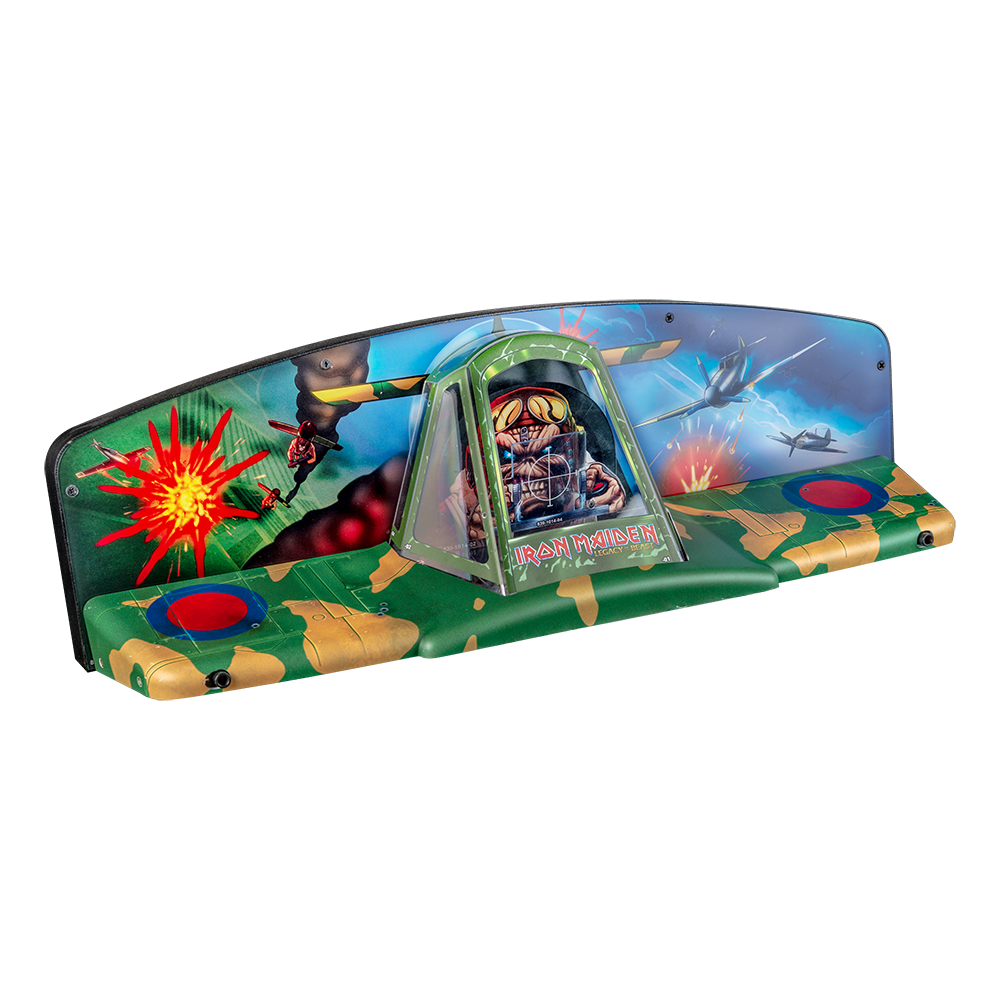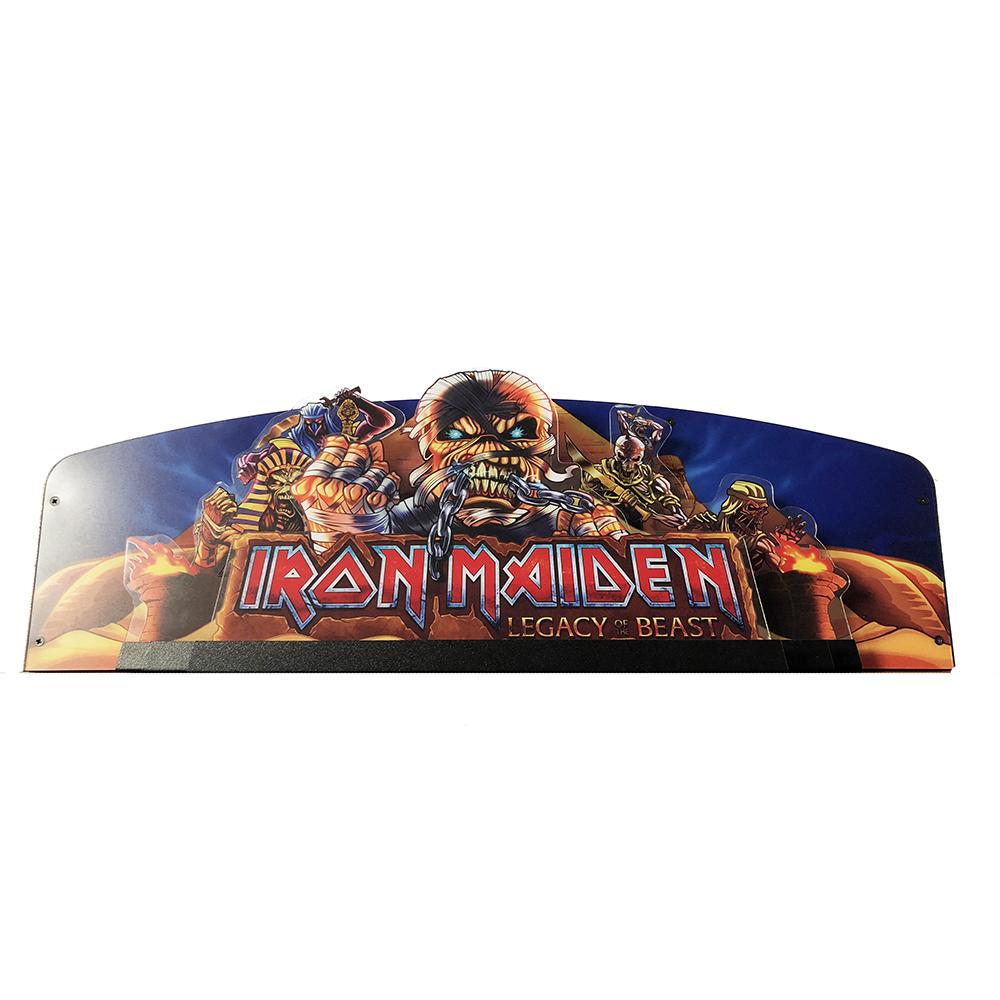 They also announced they will be launching a Stern Insider program which you can read more about here. It sounds similar to the TWIPerks we offer here at This Week in Pinball. Looking forward to hearing more about this program!
---
Get alerts for new posts from This Week in Pinball – follow us on Facebook, Twitter, or sign up by email:
---

— This Week's Top 5 Stories —
Interview with Brian Eddy
The Special When Lit Pinball Podcast dropped an interview with Brian Eddy over the weekend! This was Brian Eddy's first interview on a podcast, and they covered his pinball career in great detail. We will have more about this interview on TWIP on Thursday – listen to the full interview here!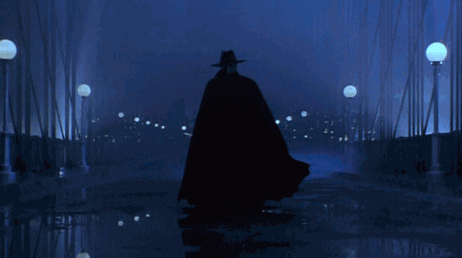 ---


Identify the pinball machine pictured below for a chance to win a limited This Week in Pinball Lapel Pin! Drawing will be held monthly!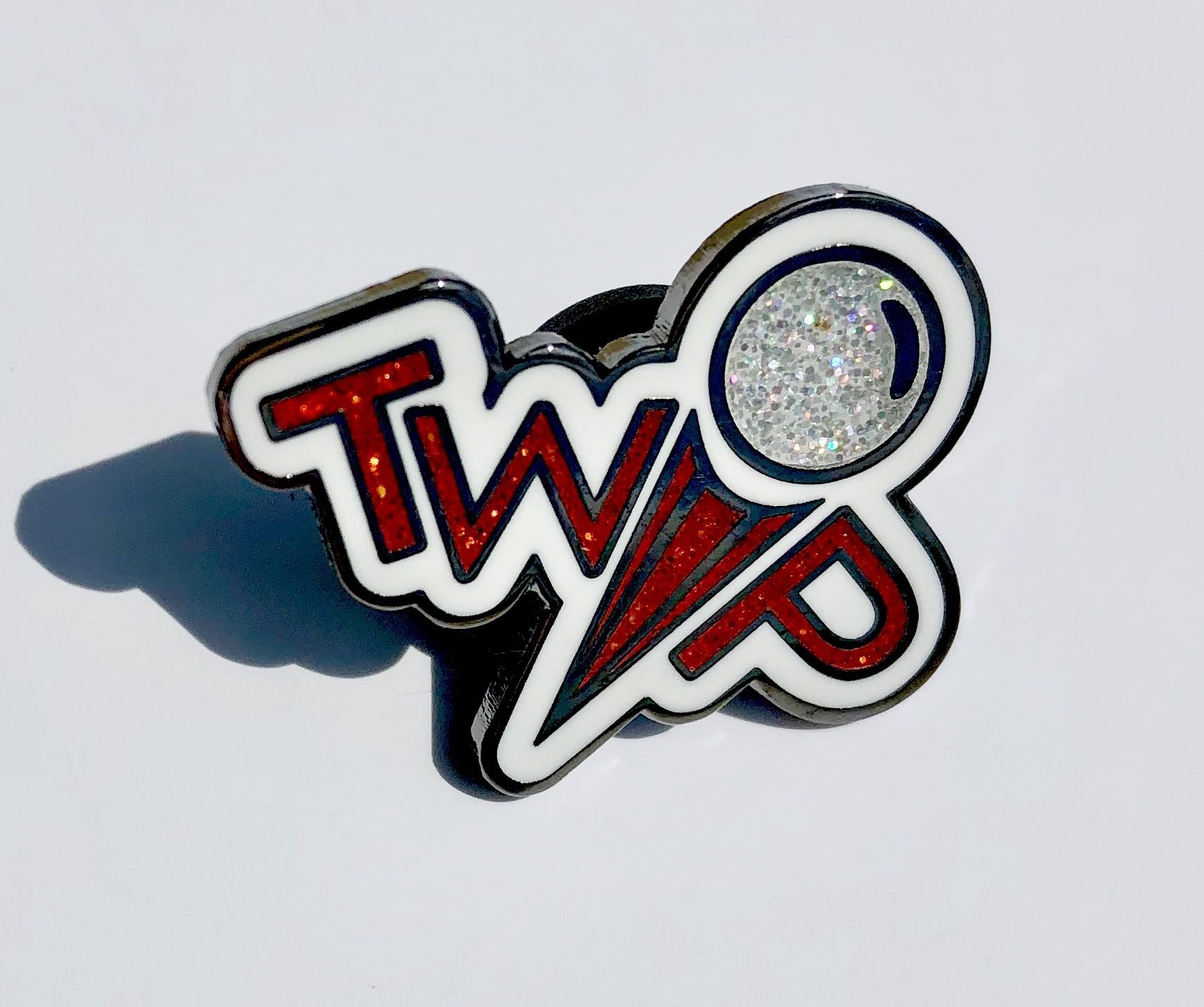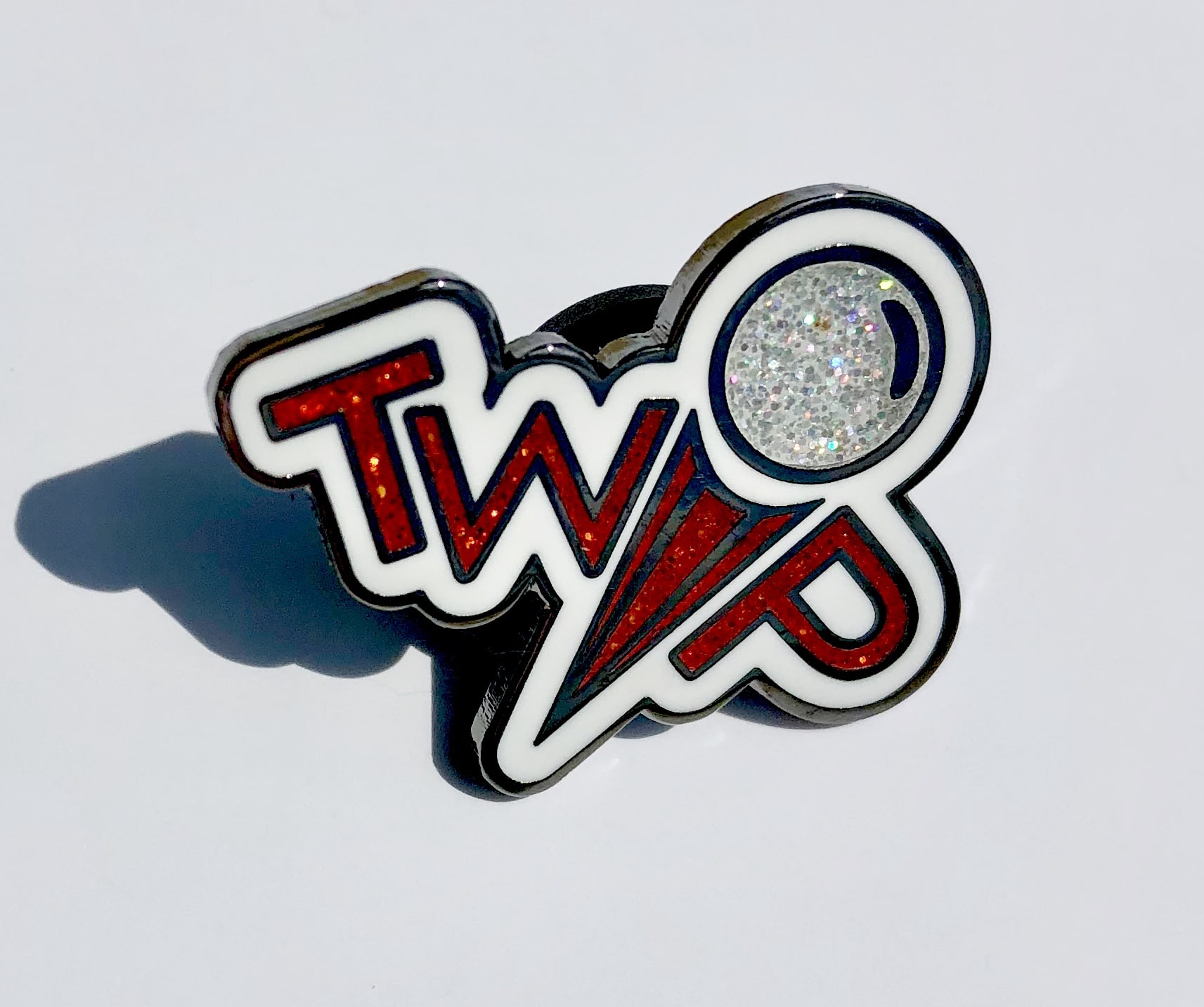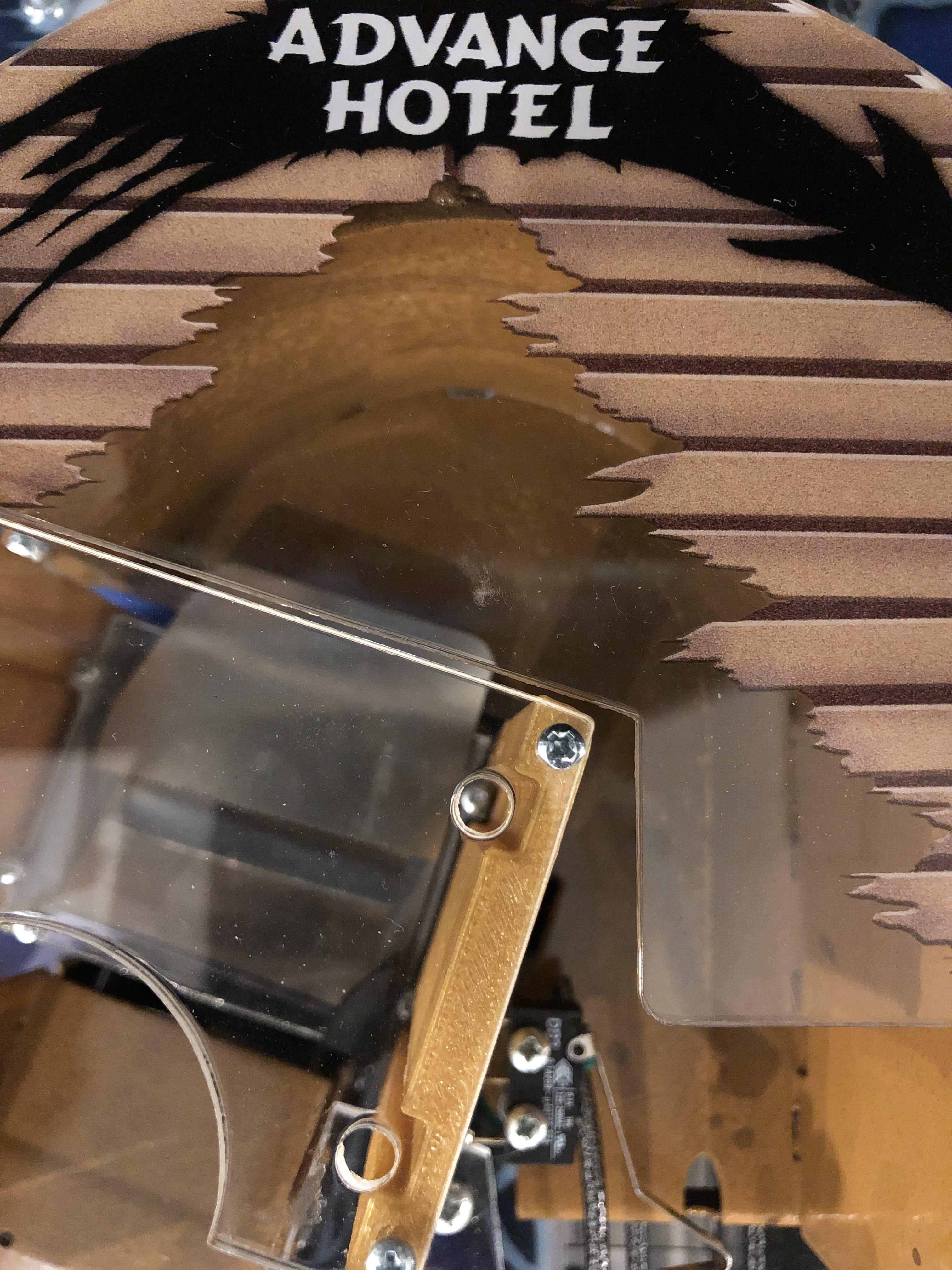 Last Week's answer: World Cup Soccer
Email guesses to thisweekinpinball@gmail.com, correct answers will be entered into the drawing for the limited TWIP Lapel Pin!
---

— Presented By —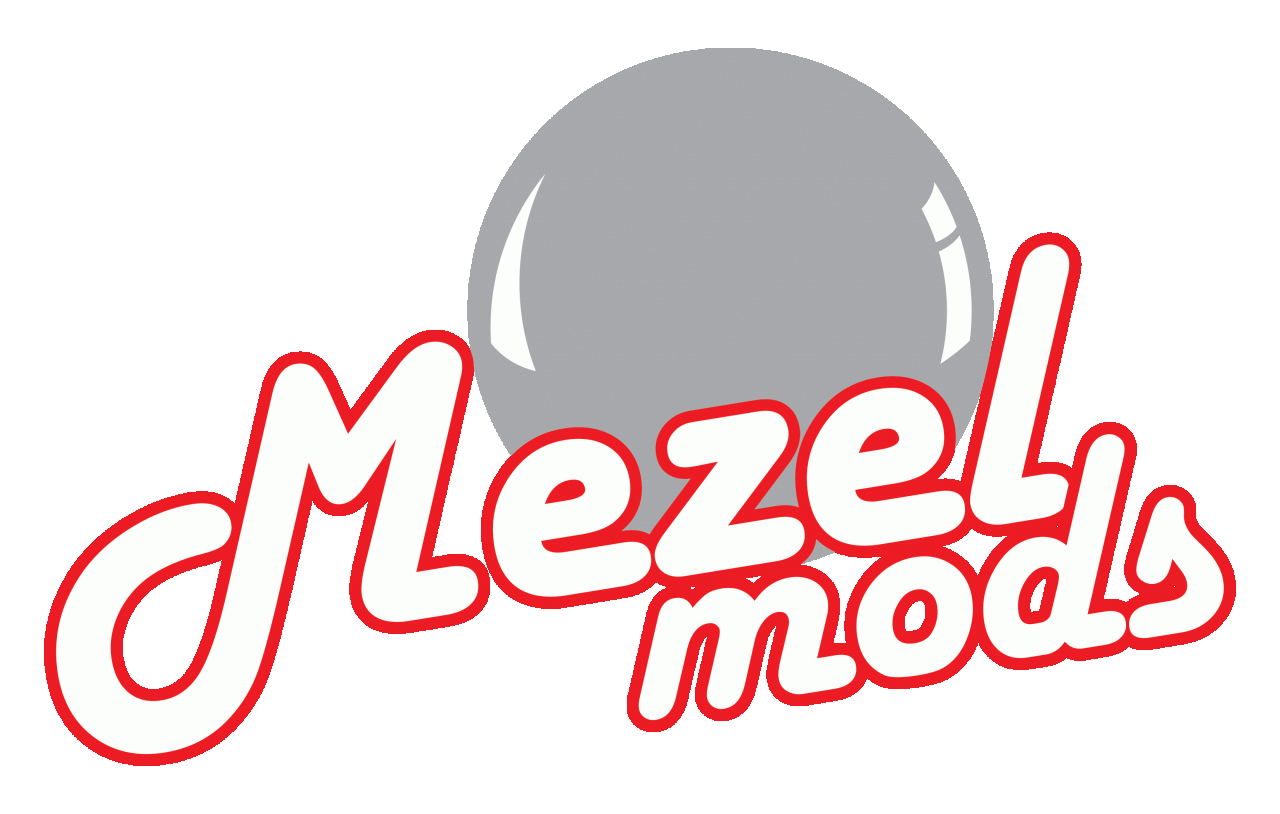 This week's Mod of the Week is the Metallica Pinball Snake Fangs Mod from Mezel Mods!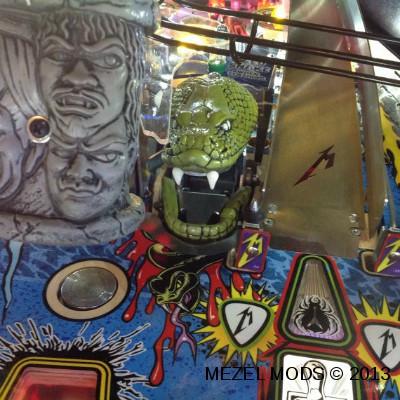 Give your snake the fangs it deserves with our Metallica Pinball Snake Fangs Mod! Custom designed, these fangs are strong enough to survive some of the toughest hits. Built for strength and tested for breakage. Say goodbye to the turtle head and hello to the snake head with the Metallica Pinball Snake Fangs mod.
---

Stern Pinball
Most Recent Titles
Star Wars | Guardians of the Galaxy | AC/DC Luci Vault Edition | Iron Maiden | Deadpool | The Beatles | Primus (contract game)
Announced/Confirmed
Elvira 3
Rumors of Future Titles
The Munsters? | Steve Ritchie Black Knight 3000? | Superman 1978? | Beetlejuice? | Godzilla?
Jersey Jack Pinball
Most Recent Titles
Wizard of Oz | The Hobbit | Dialed In | Pirates of the Caribbean
Rumors of Future Titles
Willy Wonka? | Toy Story? | Guns N' Roses?
Chicago Gaming/Planetary Pinball
Most Recent Titles
Medieval Madness Remake | Attack From Mars Remake
Announced/Confirmed
Monster Bash Remake
Rumors of Future Titles
Cactus Canyon Remake? | Theatre of Magic? | Big Bang Bar Remake?
Spooky Pinball
Most Recent Titles
Rob Zombie's Spookshow International | Dominos (*contract game) | Jetsons (*contract game) | Total Nuclear Annihilation (*contract/house game) | Alice Cooper's Nightmare Castle
Rumors of Future Titles
Licensed Title | Scott Danesi Second Game
American Pinball
Most Recent Titles
Houdini
Announced/Confirmed
Oktoberfest
P3 (Multimorphic)
Most Recent Titles
Lexy Lightspeed | Cannon Lagoon | Cosmic Cart Racing
Team Pinball
Most Recent Titles
The Mafia
deeproot Pinball
Announced/Confirmed
Fire and Brimstone | Retro Atomic Zombie Adventureland | Magic Girl | Alice in Wonderland | Dennis Nordman Unlicensed | Dennis Nordman Unlicensed 2
Circus Maximus
Announced/Confirmed
The Pinball Circus Remake | Kingpin
Homepin
Most Recent Titles
Thunderbirds
Rumors of Future Titles
Unlicensed Title
Suncoast Pinball
Announced/Confirmed
Cosmic Carnival
Great Lakes Pinball
Announced/Confirmed
Exposé
Haggis Pinball
Announced/Confirmed
Wraith
Pinball Brothers
Rumors of Future Titles
Queen? | Barry Oursler's Original Theme? | Playboy?
Dutch Pinball
Most Recent Titles
Bride of Pinbot 2.0 | Bride of Pinbot 3.0 (on hold) | The Big Lebowski (production/legal issues)
Silver Castle Pinball
Announced/Confirmed
Timeshock
Phénix Pinball
Announced/Confirmed
Goblin Contest
Get alerts for new posts from This Week in Pinball – follow us on Facebook, Twitter, or sign up by email: