---


— This Week's Top 5 Stories —
1. The Beatles Officially Announced by Stern
Stern officially announced the Beatles pinball machine last week, with tons of high res pictures, plus interviews on Head2Head Pinball Podcast and the Pinball News and Pinball Magazine Podcast.

Diamond Edition: The Most Expensive New Pinball Ever
The Diamond Edition of the Beatles pinball machine is limited to only 100, and is now the most expensive new pinball machine ever made. For this model (along with the Platinum Model), Stern has not released an MSRP, but instead allowed the price to be based on market demand. Many have been quoted the price of $25,000.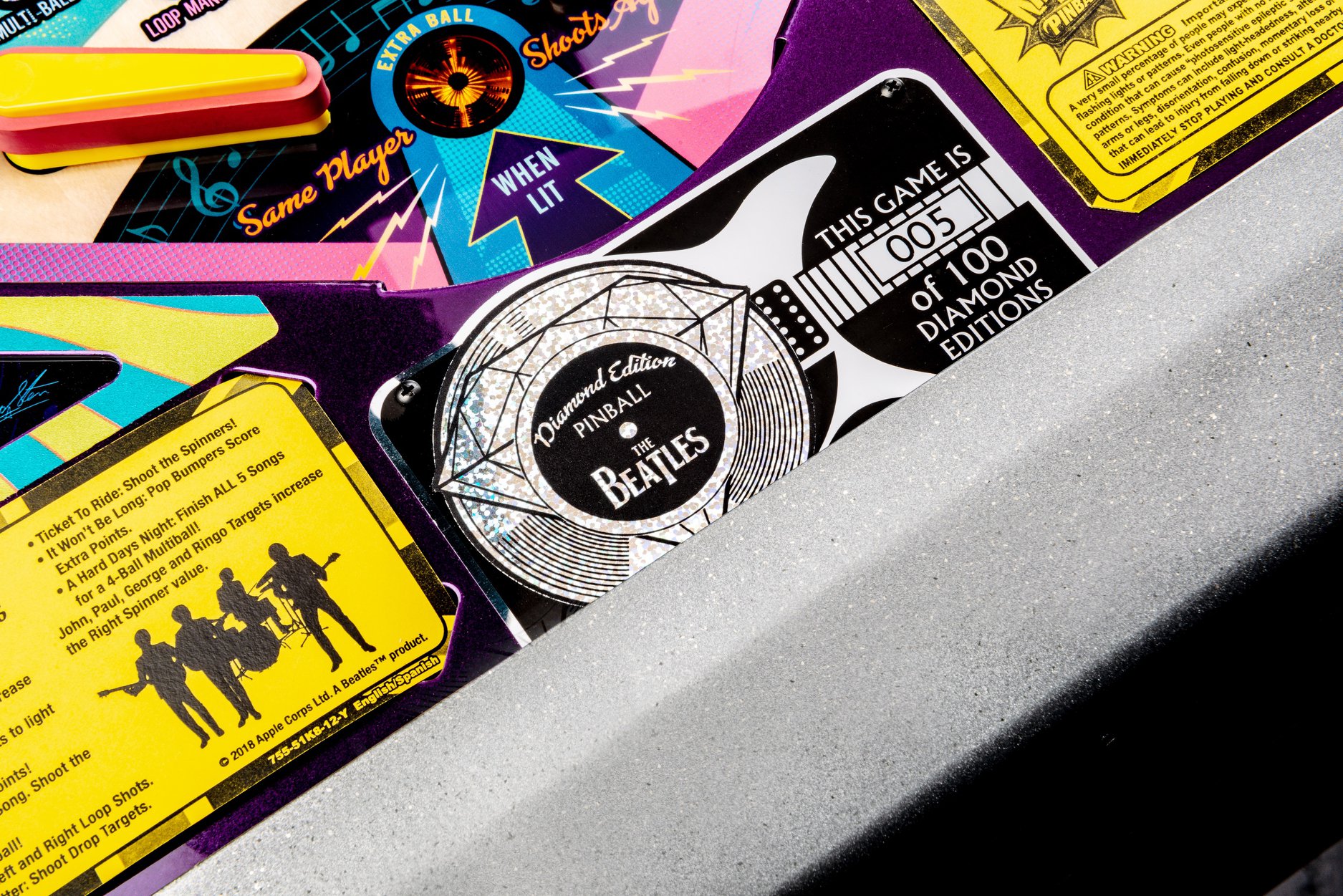 ---
Are They Selling?
A Stern Distributor from Fun! | Billiards and Gameroom Superstore out of Mesquite, Texas, shared the following on this Pinside post:
"I've sold our Diamond and a platinum and a few golds so far. They are selling.
Am I surprised. Simply put, yes. The Beatles fans are looking for who has these and where to buy.
Our Diamond didn't go to a pinball collector but to a die hard Beatles fan that wants the one that only 99 others in the world will have.
As said before this game was/is marketed for the ultimate Beatles fans not the pinball collector community. Don't get me wrong distributors and Stern will be happy if you purchase. I'm just stating I think y'all don't understand your not the target audience on this particular model."
Obviously that is just one distributor's experience, but it is worth noting.
---
Code and Coin Door Update
In the same Pinside post above, it was also shared:
"All models come with a standard coindoor. All models ship with 1.01 code and all models are shaker motor ready."
---
Speculation as to why Beatles Moved Ahead of Munsters
On an interview last week, Joe Kaminkow gave some hints as to why the release timing of the Beatles moved up. Let's look at the timeline of information we have for The Beatles:
NOTE: As part of this interview with Head2Head, where Joe Kaminkow strongly hinted that KaPow's new pinball title could be the Beatles, he also shared the following about the upcoming release:
Joe K: "…when you see what we're coming out with in January, it is going to blow your mind."
Joe K: "…there is just better stuff out there. You'll see in January. There's better stuff."
This led to heavy speculation that the machine was going to be revealed at the CES Show in January 2019, with the Munsters would be a late fall 2018 release.
Finally, on the Pinball News and Pinball Magazine Podcast last week, Joe Kaminkow shared the following:
Kaminkow: "We were originally going to launch the product at the CES show but when we showed it to some of our customers, they really wanted it for Christmas this year. So we figured we could move it up a little bit to accommodate some of those holiday sales."
Obviously there are a lot of things happening behind the scenes, so this may not be the only reason, but it sounds like KaPow and Stern wanted to make this machine available for holiday sales.
---
2. Rumor: New Release from Stern Before Year End
We've been hearing some strong rumors that Stern will be releasing yet ANOTHER title before the end of 2018. But it may not be the title you think (or maybe that one will come too, tough to tell at this point). We've previously reported that there are rumors of a pinball machine in development for a very limited run of a specific brand (along the lines of the Supreme pinball machine).
About a month ago on This Week in Pinball, we reported the following:
So we here at This Week in Pinball have been hearing some rumors the last few months or so that Stern has been working on another "Supreme style" pinball machine – a very limited run for a specific brand. This week we may have received a clue as to what that machine may be. First, we had this Instagram post from pinball artist Zombie Yeti:
…
He refers to his "latest pinball project" being in the home stretch, which we can confirm is nothing to do with Iron Maiden, Deadpool or Ghostbusters. So that leaves us wondering – what is it?
From here we're going to have to speculate, which we do from time to time here on TWIP. We may have gotten some more clues this week.
After the Zombie Yeti post above, a Pinside thread was started called "Here they come… Primus Pinball". The first post shared the following:
"On their current tour, Les has been making comments during the Q&A about an upcoming Primus pinball machine. Anyone else been hearing rumors? With Zombie Yeti's long history of doing Primus concert posters, I could really get my hopes up for the art package."
"Les" refers to Les Claypool, Bassist and Lead Vocals for Primus.
The Instagram post from Zombie Yeti was shared on October 9th. The Pinside thread was created on October 10th.
As mentioned in that post, Zombie Yeti has also done quite a bit of work with Primus in the past – for example, he has done Gig Posters for them in 2015 (see it here) and a couple Gig Posters in 2017 (see one here and the other here).
So make of that what you will. Obviously this is not enough to confirm anything. If there is a Primus machine being worked on, and it is the "Supreme-type" machine that has been rumored, we would expect it to be a very low run and probably a re-themed layout, but that is just speculation. If it is in the home stretch, we shouldn't have to wait too long to find out! We'll keep you updated as we hear more.
New Rumors
This week we heard some new rumors – that the 3rd pinball project Zombie Yeti worked on this year was possibly a collaboration produced by Zombie Yeti and famed rock artist, Zoltron. Who is Zoltron? Check out his website here, and – oh hey, guess which band he has done work for in the past? That's right – Primus.
As mentioned earlier, we've also heard this will be revealed before the end of the year, possibly by the end of the month.
Although Stern just released Beatles, Gary Stern mentioned on the Pinball News and Pinball Magazine Podcast last week the following:
Gary Stern: "The first thousand will be built right away, and they'll be sold in packages to our dealers and distributors. They'll be sold in packages of 10, one Diamond out of the 100 Diamond, two Platinum out of the 250 Platinum – so we're only using 200 of them right away, and then seven of the Gold…that leaves 964 more games, most of them of course being Gold. And we may make a few more Gold this year. We'll make the last 50 Platinums probably next year. And we'll make more Golds next year."
Stern Pinball can allegedly build up to 75 machines per DAY, so at full capacity they could, in theory, build 1,000 Beatles machines in 14 days (WOW). So, it does fit that another machine could be announced before the end of 2018.
Stay tuned – TWIP will share more about this rumored machine as we hear more!
---
3. Joe Balcer Interview on Pinball Profile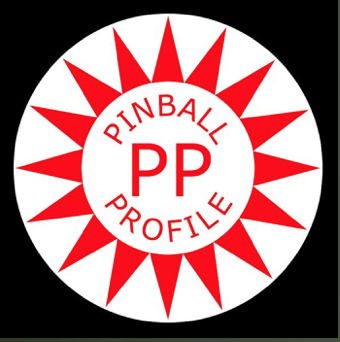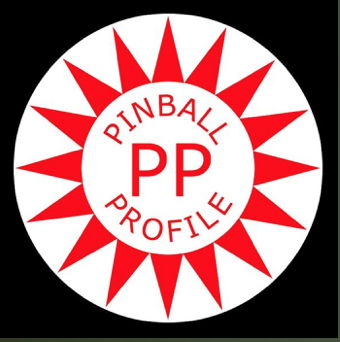 Joe Balcer joined Jeff Teolis on Pinball Profile last week! And Balcer shared some interesting information regarding American Pinball's upcoming new creation, Oktoberfest.
On Upper Flipper Shots and Auto-Flip:
Balcer: The upper flipper shots, unless it is a wide open ramp area or a wide open shot, they're tough…one thing we try to help there, which has been done on many other pins, is to set up the ball for the shot. So we have a magnet above it that you can set that ball up and control the speed as it is coming to the flipper. We can do that in code… [also] we added a manually controlled button below the right flipper button that controls the magnet…it's not an auto-flip or anything. We may try to play with that and have something set up – if the timing is right, it just might make that shot on its own down the road…
On Changes to the Game:
Balcer: The game, in my opinion, could be a little better. There are a couple shots on it that I'm not real comfortable with. So we went back and two areas on the playfield I'm going to be updating. The shots will mean more, the shots will be easier to shoot at, you won't get a lot of rejections out of them…
Jeff Teolis: The lower scoop, is that what you're talking about?
Balcer: The lower scoop is one of them. Because you have to have some power on that right flipper to make the left ramp. And by doing that – the shot right next to it is the scoop – so if you're nailing that straight on, your chances of it sticking were a lot lower than I expected. So I'm making some physical changes there to make that a better shot. Another area of the playfield, we're just making it a better shot with more meaning.
On Production and Shipping Target Dates:
Balcer: It looks as though – our target date was for starting to box games in December. There is still a possibility of that, but I'm thinking more like we're starting to box and ship in January.
Check out the full episode here!!
---
4. Cosmic Carnival from Suncoast Pinball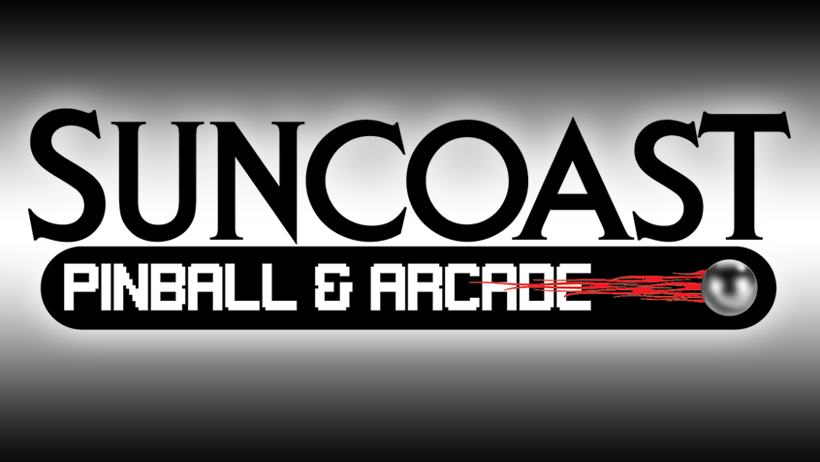 At Free Play Florida last weekend, Suncoast Pinball publicly showed off the machine they've been working on – Cosmic Carnival! Check out the teaser video below:
TWIP is working on finding out more information about Suncoast Pinball – we should be able to share more this week. Stay tuned!
---
5. Rumors: Jersey Jack Pinball Future Titles
Ben Heck joined Kaneda's Pinball Podcast last week. They had an interesting exchange mid-way through the conversion. In talking about upcoming Jersey Jack Pinball releases:
Chris/Kaneda: The next three titles are going to appear in the following order, and I know this for a fact. Toy Story is next, then it is Guns N Roses, then it is Willy Wonka.
Ben Heck: There are a lot of times I don't say things because I know them, so I will not comment on that. But it seems like a very good analysis.
Since both Ben Heck and Chris are privy to "insider info", and this is being reported as "fact", we are reporting this on TWIP. It is definitely worth noting that information does NOT match up with the rumors we're hearing here at TWIP. Things are always changing in this industry, so it is definitely possible that things have changed. However, we've heard from multiple sources that Willy Wonka will be next.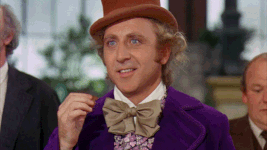 ---
Get alerts for new posts from This Week in Pinball – follow us on Facebook, Twitter, or sign up by email:
---

Identify the pinball machine pictured below for a chance to win a limited This Week in Pinball Lapel Pin! Drawing will be held monthly!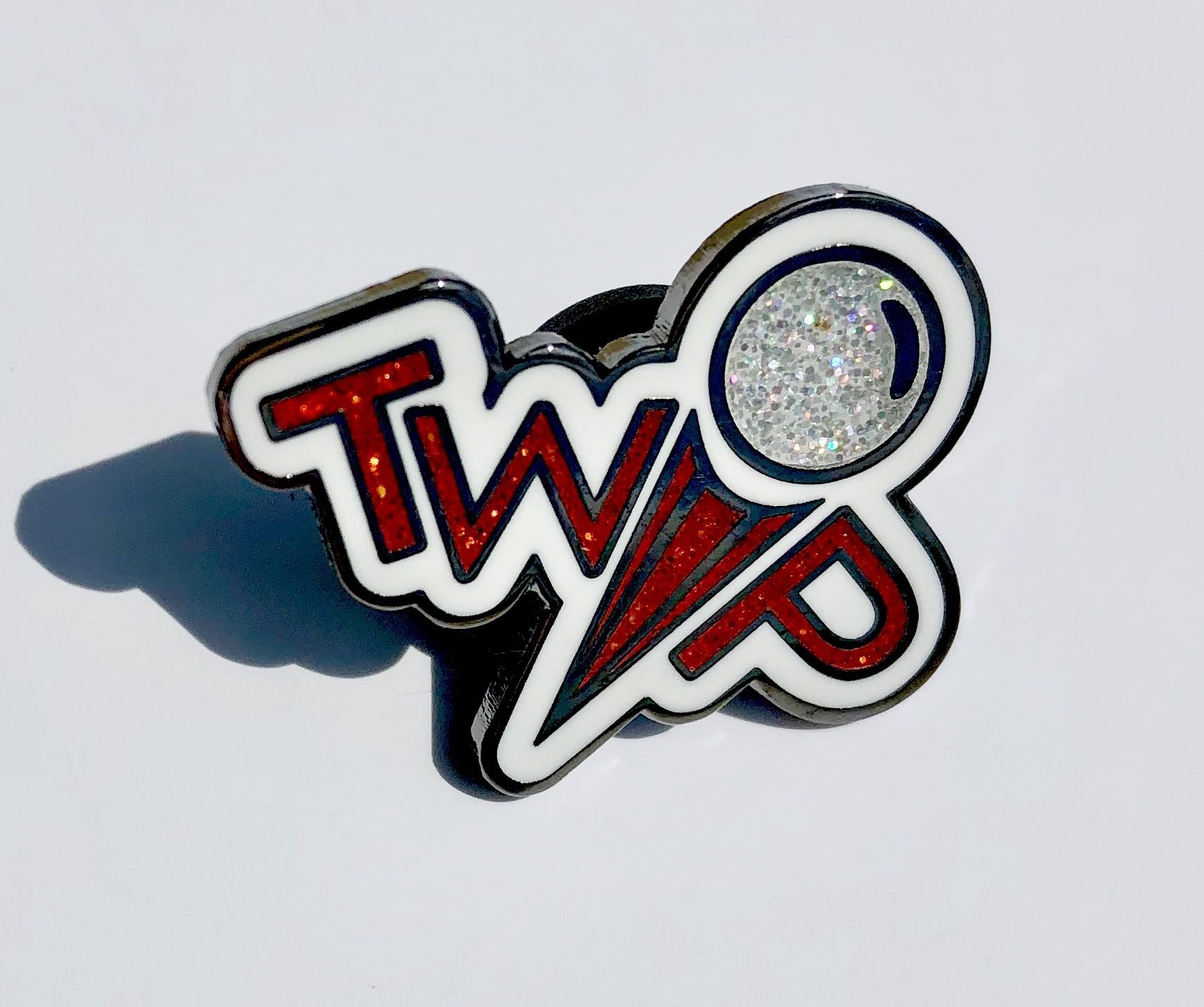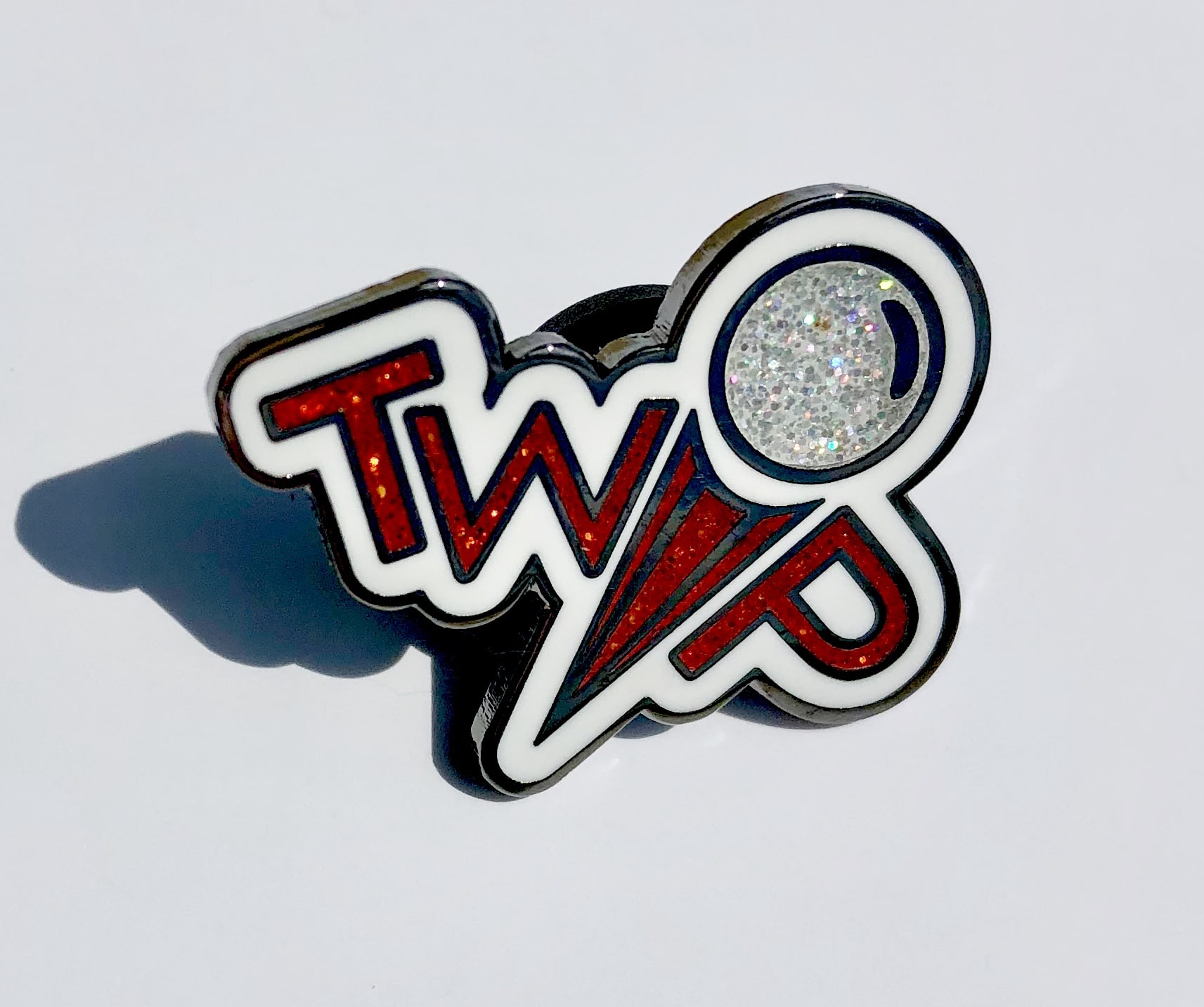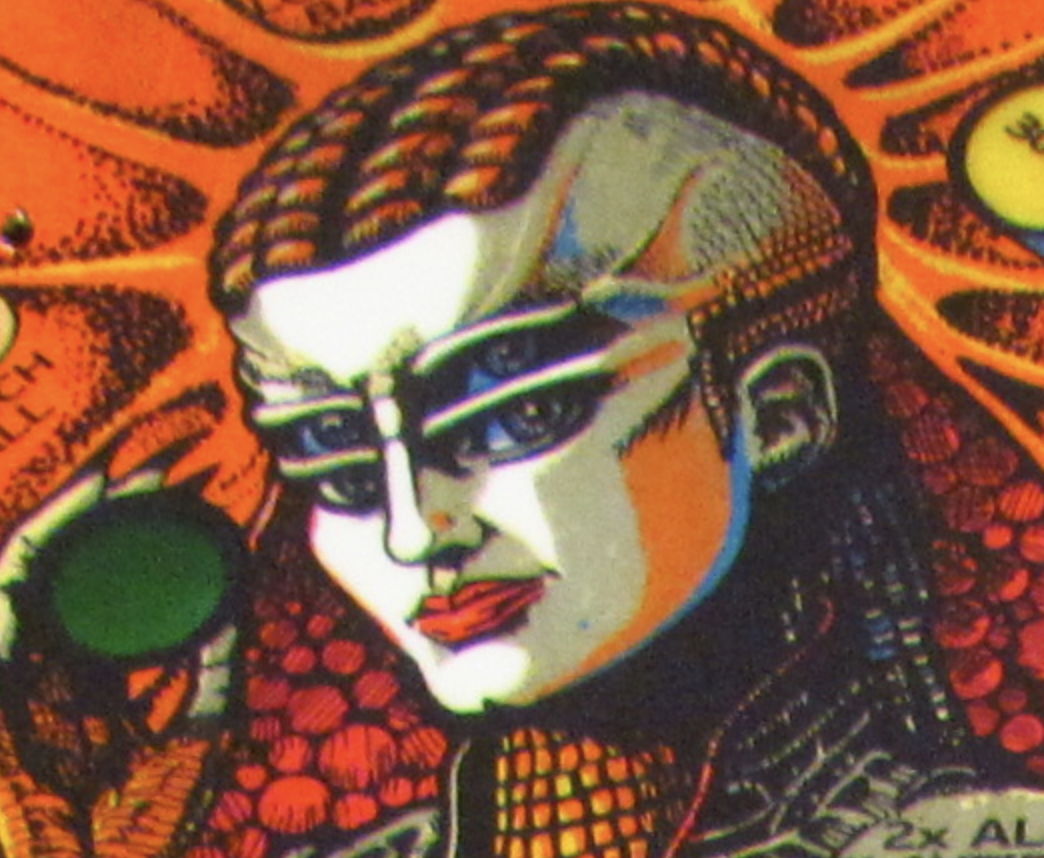 Last Week's answer: Phantom of the Opera
Congrats to the winner of the October pin giveaway, John George!
Email guesses to thisweekinpinball@gmail.com, correct answers will be entered into the drawing for the limited TWIP Lapel Pin!
---

— Presented By —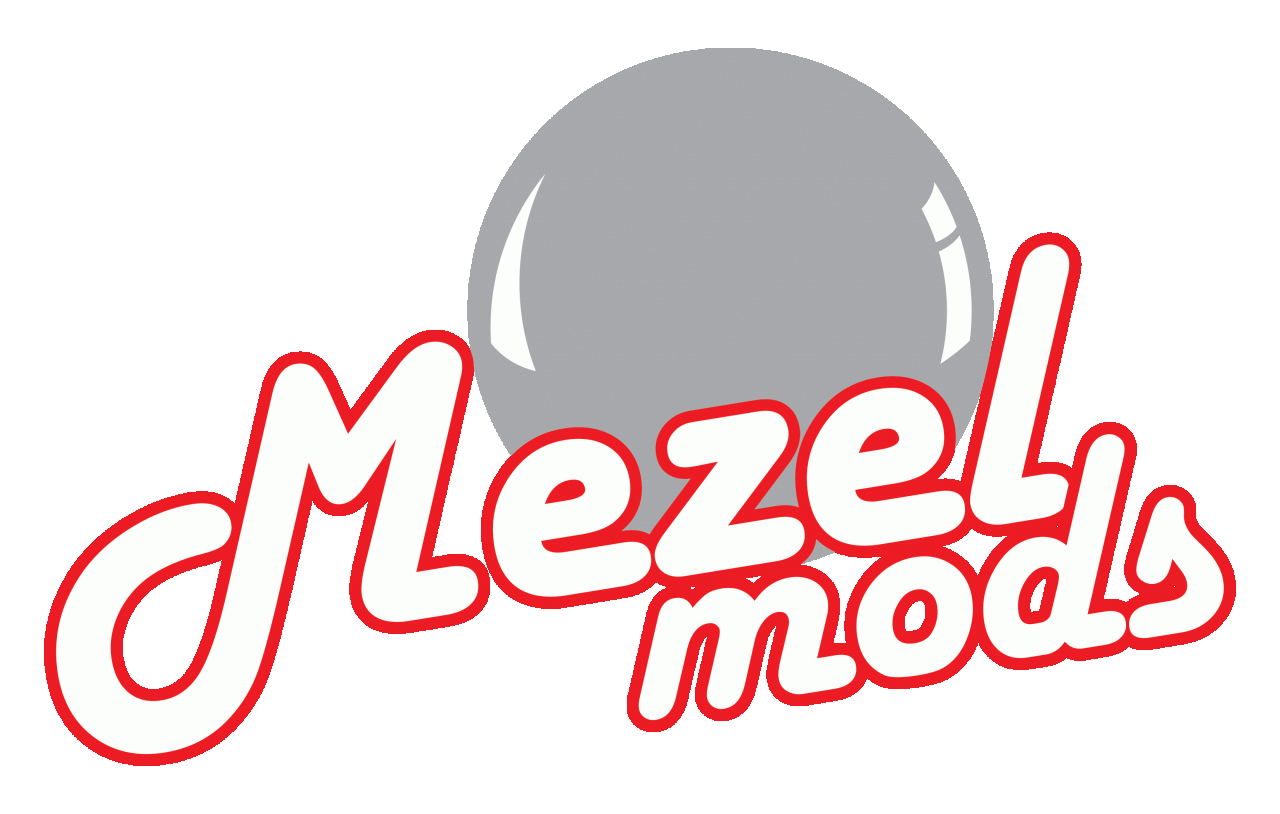 This week's Mod of the Week is the Batman '66 Pinball Siren Dome Covers from Mezel Mods!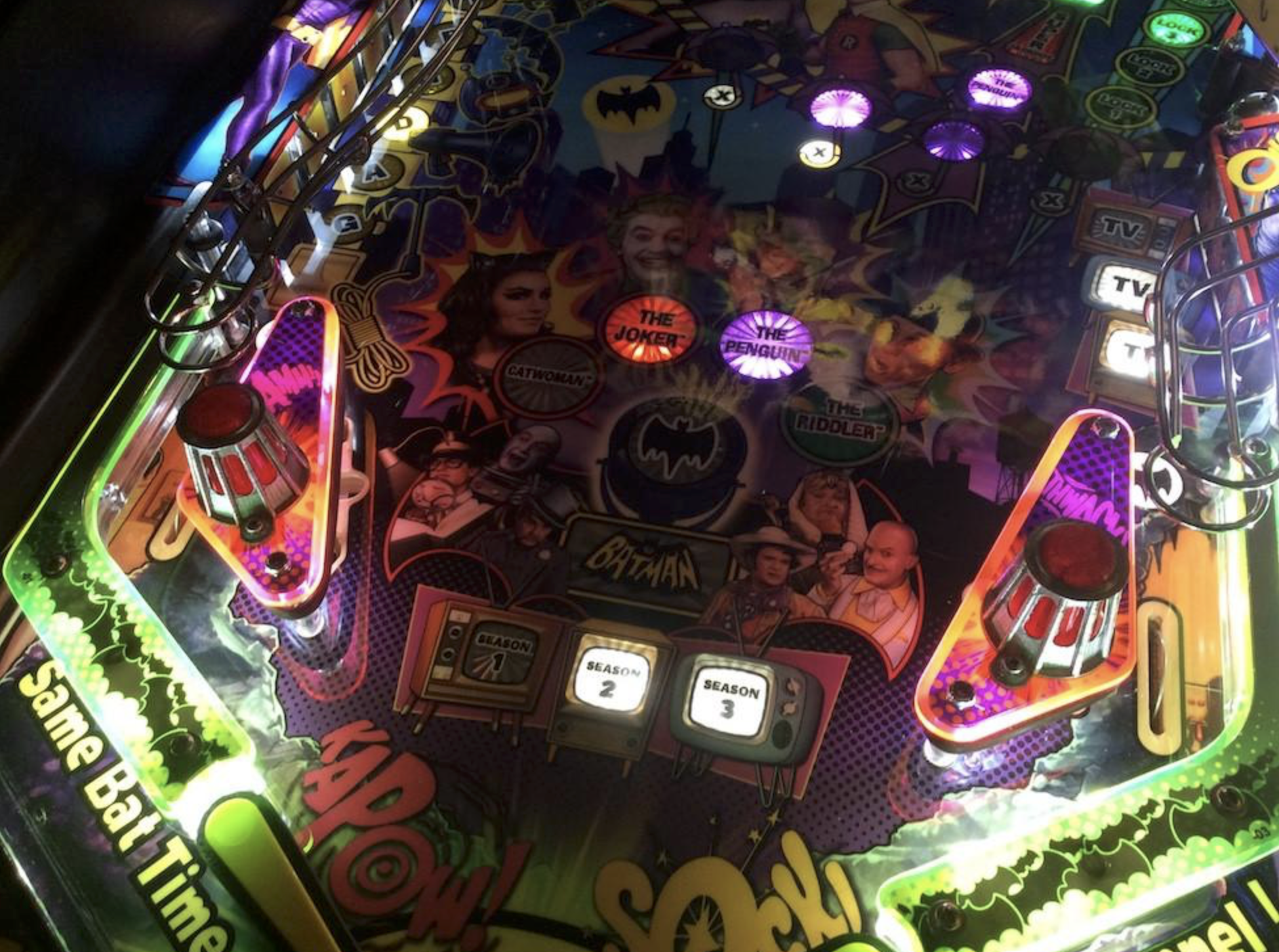 Take your slingshots to another level with our Batman 66 Pinball Siren Dome Covers! Fashioned after the siren on top of the Batmobile, these covers are metallic silver with a translucent red insert. Comes with one siren for each slingshot. No permanent changes required. Installation is quick and easy using existing game hardware.
---
Get alerts for new posts from This Week in Pinball – follow/like us on Facebook, Twitter, or sign up by email:
Disclaimer

: Any articles, interviews, or mentions of pinball manufacturers or pinball products is NOT an endorsement.
Have a scoop or anonymous rumor? Email us at thisweekinpinball@gmail.com
---

Stern Pinball
Most Recent Titles
AC/DC Vault Edition | Star Wars | Guardians of the Galaxy | AC/DC Luci Vault Edition | Iron Maiden | Deadpool | The Beatles
Announced/Confirmed
Elvira 3
Rumors of Future Titles
Primus? | The Munsters? | Steve Ritchie Black Knight 3000? | Superman 1978? | Beetlejuice? | Godzilla?
Jersey Jack Pinball
Most Recent Titles
Wizard of Oz | The Hobbit | Dialed In | Pirates of the Caribbean
Rumors of Future Titles
Willy Wonka? | Toy Story? | Guns N' Roses?
Chicago Gaming/Planetary Pinball
Most Recent Titles
Medieval Madness Remake | Attack From Mars Remake
Announced/Confirmed
Monster Bash Remake
Rumors of Future Titles
Cactus Canyon Remake? | Theatre of Magic? | Big Bang Bar Remake?
Spooky Pinball
Most Recent Titles
Rob Zombie's Spookshow International | Dominos (*contract game) | Jetsons (*contract game) | Total Nuclear Annihilation (*contract/house game) | Alice Cooper's Nightmare Castle
Rumors of Future Titles
Licensed Title | Scott Danesi Second Game
American Pinball
Most Recent Titles
Houdini
Announced/Confirmed
Oktoberfest
P3 (Multimorphic)
Most Recent Titles
Lexy Lightspeed | Cannon Lagoon | Cosmic Cart Racing
Team Pinball
Most Recent Titles
The Mafia
deeproot Pinball
Announced/Confirmed
Fire and Brimstone | Retro Atomic Zombie Adventureland | Magic Girl | Alice in Wonderland | Dennis Nordman Unlicensed | Dennis Nordman Unlicensed 2
Circus Maximus
Announced/Confirmed
The Pinball Circus Remake | Kingpin
Homepin
Most Recent Titles
Thunderbirds
Rumors of Future Titles
Unlicensed Title
Suncoast Pinball
Announced/Confirmed
Cosmic Carnival
Great Lakes Pinball
Announced/Confirmed
Exposé
Haggis Pinball
Rumors of Future Titles
Unknown
Pinball Brothers
Rumors of Future Titles
Queen? | Barry Oursler's Original Theme? | Playboy?
Dutch Pinball
Most Recent Titles
Bride of Pinbot 2.0 | Bride of Pinbot 3.0 (on hold) | The Big Lebowski (production/legal issues)
Silver Castle Pinball
Announced/Confirmed
Timeshock
Phénix Pinball
Announced/Confirmed
Goblin Contest
The Pinball Company
Rumors of Future Titles
Scooby Doo?
Get alerts for new posts from This Week in Pinball – follow us on Facebook, Twitter, or sign up by email: