The pinball community lost one of it's own last week. David Taylor was an active member of the pinball community and passed away last week after a battle with cancer. He will be missed. RIP David.
---


— This Week's Top 5 Stories —
1. Oktoberfest New Info – Special When Lit Podcast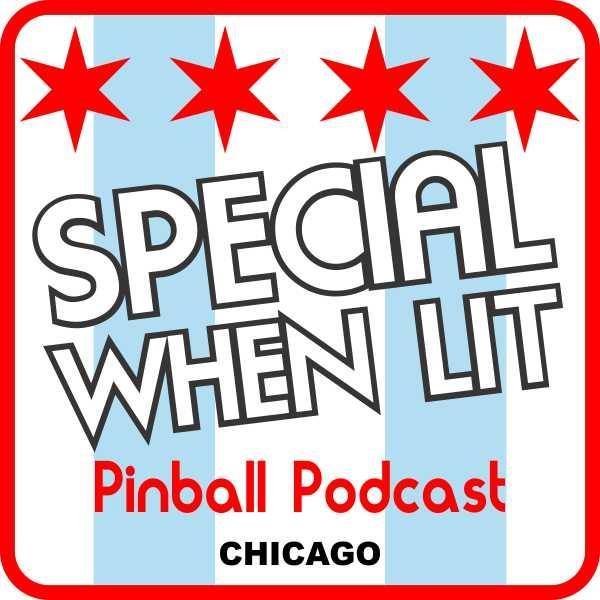 In just 16 episodes, The Special When Lit Pinball Podcast has interviewed Steve Ritchie, Scott Danesi, Eric Meunier, Dwight Sullivan, etc. If you haven't yet, go LIKE these guys on Facebook! Also make sure to check out their website and subscribe to their podcast!
This last week they interviewed Nirmal Vasani, Lead Sales and Marketing Strategist at American Pinball. He shared some interesting information, including quite a bit on American Pinball's upcoming pinball machine, Oktoberfest. Below are a few of the highlights from the interview:
(Note: We're picking up midway through a comment about when they confirmed Oktoberfest at Vancouver Flipout last month…)
Nirmal: …he [Joe Balcer] told everyone about Oktoberfest [at Vancouver Flipout], he showed a picture of the bartender who is hilarious by the way. Jeff [Busch] did a really good job of drawing him as well.
Special When Lit: Is that bartender integrated into the game then?
Nirmal: Yes, yes. He is actually one of the main characters in the game.
SWL: I wanted to talk about that picture from Vancouver too…it looked like someone placed a cell phone at a weird angle…I've had some conversations with some of our other colleagues about what we anticipate the playfield might look like…
Nirmal: I think was – was it This Week in Pinball or Straight Down the Middle…that posted "alright people, here's the picture, guess what's on it?"
SWL: I can confirm that both of those guys, Jeff Patterson and Zach Meny, both have taken time into decrypting that picture and expanding on that picture. Is there anything you can share with us that is within that picture that maybe will help make sense of what we looked at?
Nirmal: …So, one of the wireforms is what is right after the lock shot. And that is a very very interesting form. It has a very unique shape to it. One thing that Joe likes to do on his pins is to push the boundaries of what's possible with pinball. On Houdini it was the trunk shot…
So a lot of the stuff that you see in that picture on Oktoberfest is stuff that is equally crazy [to the trunk shot]. You look at it and you're like this is never going to work, there are going to be crazy ball hang ups, the shape is all weird, but it would be so cool if it works though…and it does work.
…
Oktoberfest as a theme is one where you can't do justice to the theme without addressing that there is alcohol related content, but that isn't the essence of the content. Oktoberfest is so much more. It is about the music that is there, it is about the carnival, it is about that crazy German festive theme. A lot of fun, a lot of bright vivid colors…
SWL: Crazy food…
Nirmal: Yeah, yeah – in fact, oh Josh [Kugler] is going to kill me – one of the modes on the game is called Food Frenzy. So we do address that there is more than alcohol related to Oktoberfest. It is a very family driven theme. There are a lot of elements on it that don't have to do with alcohol.
SWL: And Josh [Kugler] had discussed the potential for having an adult mode for those that want to up the ante, get a little more risqué?
Nirmal: I don't know whether or not he has officially confirmed that but I do know he has talked about it before. I think it is a great idea. I personally haven't really talked to him about it…he has been pretty busy coding the game.
SWL: When can we expect to see Oktoberfest and be able to play it, if we can ask that?
Nirmal: We're expecting it to be available at Expo. We have it all planned out so that you can play it at Expo, there will be hopefully more than one machine there, and then we can cut down on the lines…it is a very fun shooting game and I would love for it to be ready for Expo.
SWL: Is there anything you might be able to share with us that hasn't been publicized about the pin, the design, something new and innovative, something that is different…I'm looking for a nugget Nirmal.
Nirmal: So here is something that hasn't been done in a very long time. The game has three buttons…the third button is not on the lock bar, it is actually right underneath the right flipper button. It is a third flipper button. No – I actually want to rephrase that – the button is not used for the third flipper. What its used for will be a surprise.
SWL: So we have a third button in the vicinity of the flipper area…
Nirmal: Well it is going to be right underneath it, because it is really annoying when you have the two buttons in tandem where it is like your fingers aren't really in a comfortable position, it is one before the other. Instead we have it so your middle finger and index finger are like right on top of each other.
Here is a sneak peek at the extra flipper button on Oktoberfest, check it out!!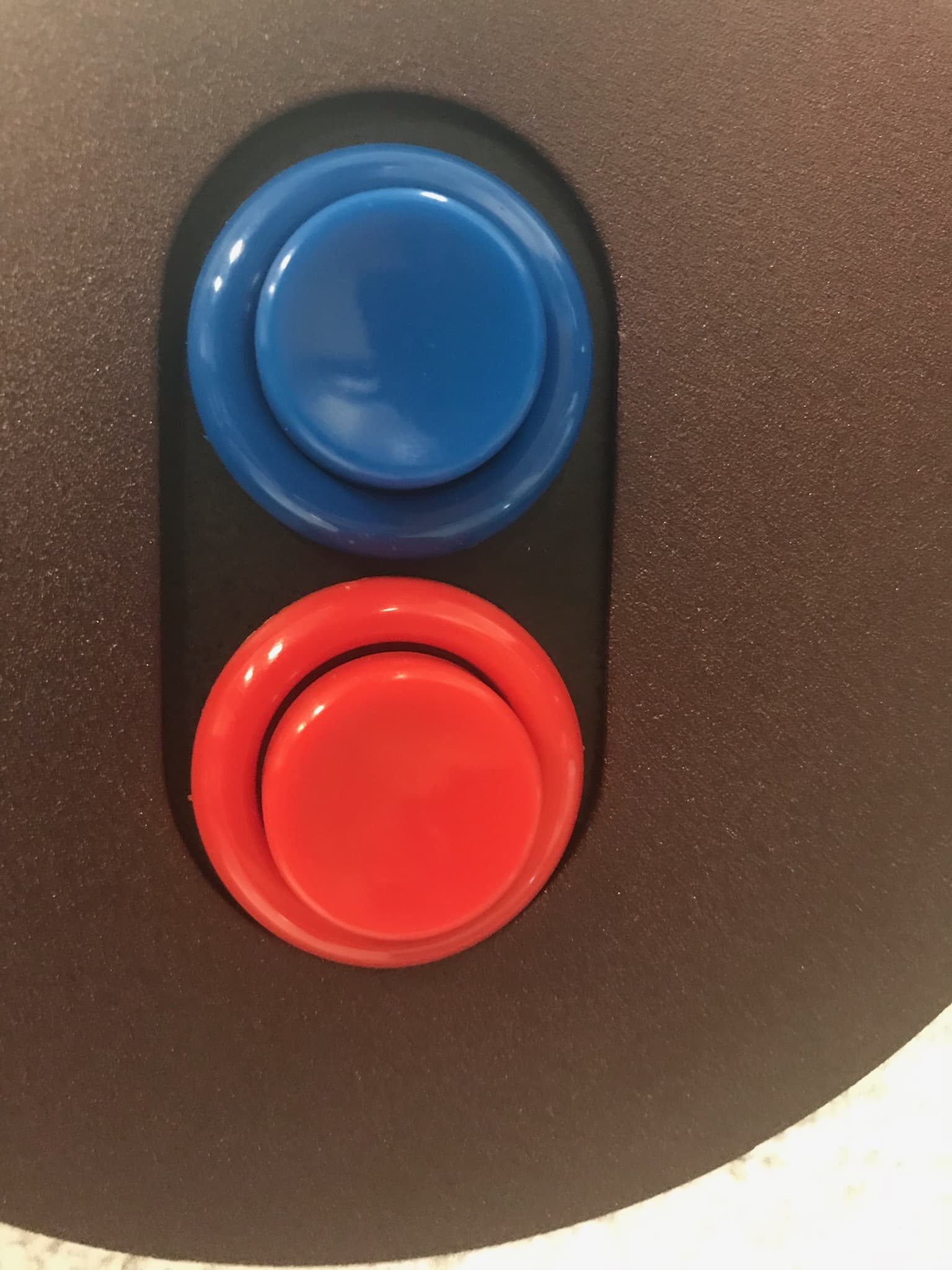 A huge thanks to Special When Lit and Nirmal for providing the picture, can't wait to see this machine soon!
---
2. American Pinball Contract Manufacturing – Special When Lit Podcast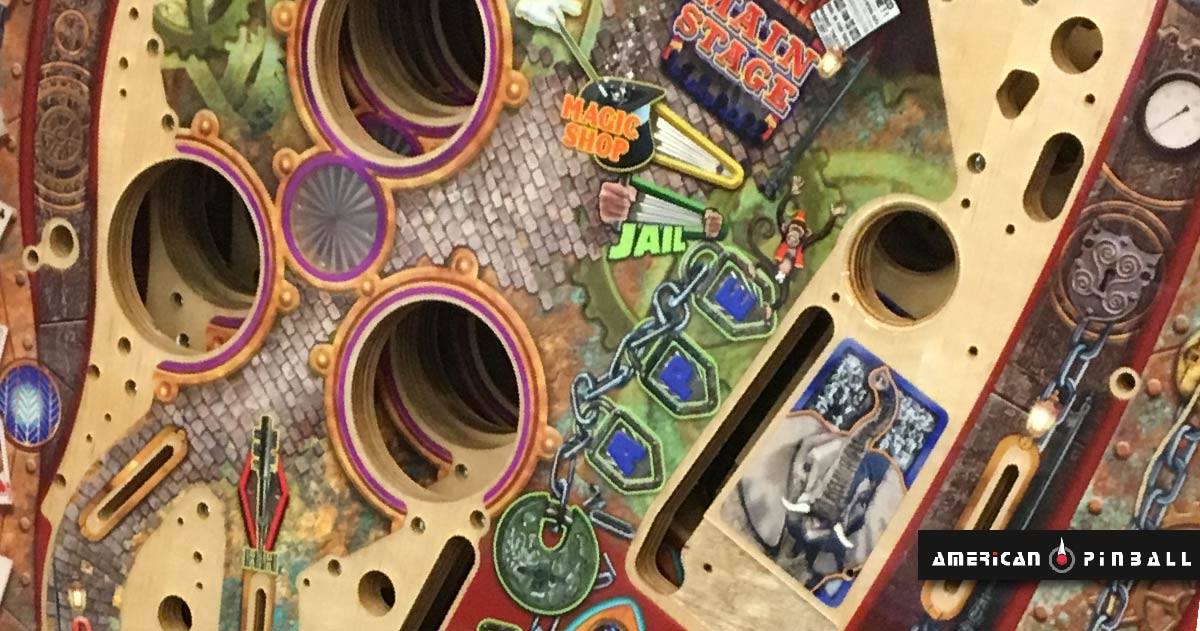 Nirmal and the Special When Lit Pinball Podcast weren't done yet! They also had this very interesting exchange regarding contract manufacturing at their new facility:
SWL: So you guys have had some history in the pinball business, when did you guys actually get into producing machines?
Nirmal: So that is interesting – if you're referring to producing our own machines, that wasn't until the end of last year. But when it comes to making pinballs though, we've been doing that since 2015…Dhaval…he is now the owner and the CEO of American Pinball…he had an opportunity to contract manufacture pinball machines. And so he took that and he made his own company as American Pinball and that is how he got started.
SWL: You're not primarily a contract manufacturer though, correct?
Nirmal: Well we were for a couple years. Now that we have Houdini we have kind of shifted focus to use our line to build our own product of course…by the end of the year we're moving into a new facility. A three line facility, and we're going to have two lines for our own products of pinball machines, and the third line will be for contract manufacturing.
SWL: So someone can come in with an idea, and they just need the manufacturing prowess of a powerhouse in manufacturing…so they can go to American Pinball and just get their own machine on the line?
Nirmal: Right. And if they don't have the engineering work done, if they don't have the artwork done, if they don't have the nitty gritty of what it takes to actually build a pinball machine, because there is a TON that goes into it. American Pinball will actually supply the resources to get it to completion.
…
I like to reach out to people who have cool ideas. And I talk to them, I ask them, "Did you think about actually licensing this? Did you think about actually making this into a manufacturable pin?" and the answer a lot of times is "Well I kind of made this for fun, but now that everyone on pinside loves it I'd love to take this a bit further, what can I do?"
…
One thing that is always a concern when talking about home-brew pins – people that make home-brew pins, they do it in their basement, they do all the work by hand, they built everything by hand…it is pretty shoddy and they say "this isn't ready for manufacturing, I don't even have the resources to get this started." We can always just buy the idea off of you too. That is an option that doesn't really reach a lot of people. And I know a lot of people want to keep it their baby, and that is completely fine. We'll help you out.
That is very intriguing news for the pinball community, and it will be interesting to how this moves forward! Have we mentioned you should go like Special When Lit on Facebook? Support this podcast!
---
3. Beatles Playfield Layout Leak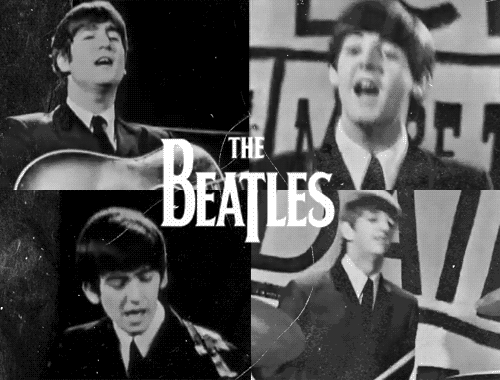 As it has now been mentioned on both Pinside and Kaneda's Pinball Podcast, we will share that TWIP has also been hearing that heavy rumors that the Beatles layout is a "re-theme" of Stern's Seawitch pinball machine from 1980. Check out a picture of the Seawitch Pinball playfield layout here!
From what we've been hearing here at TWIP, the Beatles will have some small modifications as compared to the original Seawitch design. Looking forward to seeing this machine!
---
4. Monster Bash Topper Leak
In more leaks that happened this past week, some one created a dummy account on Pinside and posted these blurry images of the Monster Bash Remake Limited Edition display and topper. The account was then blocked, but the post was left up and marked as a Key Post.
Not long after this leak, Chicago Gaming Company shared better pics of the topper which you can see below: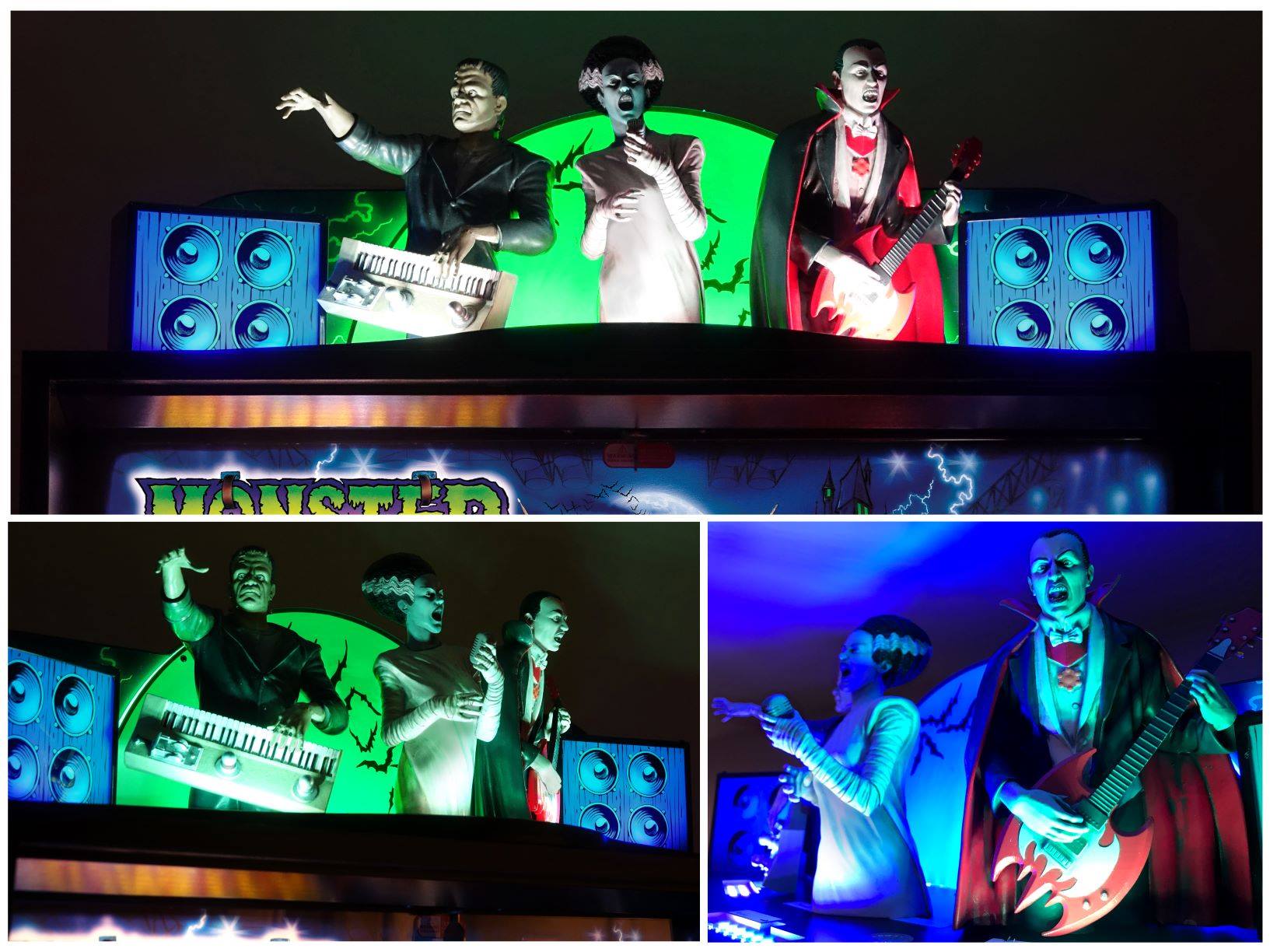 ---
5. Unboxing a Bingo Pinball Machine
Wow, this is story #5?? Most weeks this would be a lead story – an unboxing of a 56 year old Bingo pinball machine!? It is happening this Friday at the White Rose Gameroom Show in York, Pennsylvania. The machine that will be unboxed is Silver Sails from Bally – check out a picture of this machine from IPDB here!
A huge thank you to Nick Baldridge for writing the article below. Nick is one of the great ambassadors for pinball, particularly for Electro Mechanical and Bingo pinball. He has done absolutely brilliant work with Bingo pinball machines. Nick hosts a podcast called For Amusement Only – The EM and Bingo Podcast and has recorded over 400 episodes. You can find Nick on his website (here), on Facebook (here) and on Twitter (here). For a Beginner's Guide to Bingo Pinball and more on the story of the Multi-Bingo by Nick Baldridge, click here!
Bingo Row and the Multi-Bingo
The Fourth Annual Bingo Row at the White Rose Gameroom Show is happening at the fairgrounds in York, PA October 12th and 13th, 2018.
Bingo Row has been incredibly popular for introducing these games to new players. Prior experience is not required! One of several long-time bingo players will be happy to show you the ropes on one of over 10 original titles.
Along with the regular bingo pinball machines available, the Multi-Bingo, a three-and-a-half year development effort, is now complete. The Multi-Bingo features all 142 games produced in the United States, playable in a single cabinet. Each game has been reverse-engineered and programmed using the Multimorphic P3-ROC control system. Unusual and rare titles are available for play, including the entire library of titles by United Manufacturing. The designer of the Multi-Bingo, Nick Baldridge of the For Amusement Only E.M. and Bingo Pinball Podcast, will be on hand to answer questions and provide a tutorial.
The primary goal of the Multi-Bingo was accuracy in emulation, while using one of 11 real playfields to play, and interfacing with original electro-mechanical components. Nick has gone to great lengths to ensure the smallest details are correct – rivet by rivet, and wire by wire.
Feel up to a challenge? If you earn a four or five in a row on any of the machines in Bingo Row, you will win one of 100 signed, numbered, limited edition Bingo Row prints, signed by the artist – Ryan Claytor of Elephant Eater Comics.
Unboxing a 1962 Bally Silver Sails
One of the most exciting developments for Bingo Row this year is the unboxing of a brand new 1962 Silver Sails from Bally. Collector Dennis Dodel was able to locate the game and is bringing it for a public unboxing on Friday, October 12th – 10:30AM at the show!
This is a truly rare event – many new games are unboxed every day and documented on Twitch.tv or Youtube, but it is very unusual to find an E.M. or bingo pinball new in the box, much less one of the most desirable titles. Silver Sails is one of two Magic Screen games with the "Golden Game", a special game with a unique backglass animation only visible during this mode. It also includes the OK game, which awards a free game with guaranteed odds and features. The sound of the machine starting this game is unlike anything else in pinball!
The plan is to document the unboxing and provide video online for anyone who can't make it to the show. If the game is not damaged after all this time in a box, it will be set up and playable at the show in the free play area on Friday, October 12th and Saturday, October 13th!
There are many long-standing questions which will be answered by this unboxing, such as:
Was bingo paperwork included with the games, or did it have to be ordered through the distributor or directly from the factory. Most of us think the paperwork came with the game.
Did reinforced bingo legs come from the factory that way?
Did Bally ship their bingos with 'Dead' rubber on the four red playfield posts? Some dispute this and think that dead rubber was added by "greedy" operators. This will answer the question once and for all.
Which Reflex Unit Gear came installed from the factory?
What brand of keys come with factory game and key numbers/stock?
What type of balls were shipped with the game? Brand name and/or magnet-resistant?
What does a complete score and instruction card package consist of?
Will there be any spare parts (including extra reflex gears)?
Will there be any type of factory oils for motors or lubes for stepping units included?
What is the shipping material like? A Silver Sails head is very heavy, and it will need to have something to prevent damage to the cabinet and backglass in shipment.
How did they protect the backglass during shipment?
There is also the possibility, of course, that the box has something other than what is labeled inside. It could be filled with bricks, fireworks, or another game entirely! During this time, many Silver Sails and Golden Gate games went out with incorrect playfields, cabinets or backglasses – or so the story goes. It will be interesting if this game has a manufacturing error, to see it pulled from the box.
Those that can make it to the show on Friday will be able to be witness to this historic event, over 50 years in the making!
Go visit Nick at the White Rose Gameroom Show (York Show) this weekend, and play the machines on Bingo Row including the Multi-Bingo!!
---
BONUS: deeproot Tour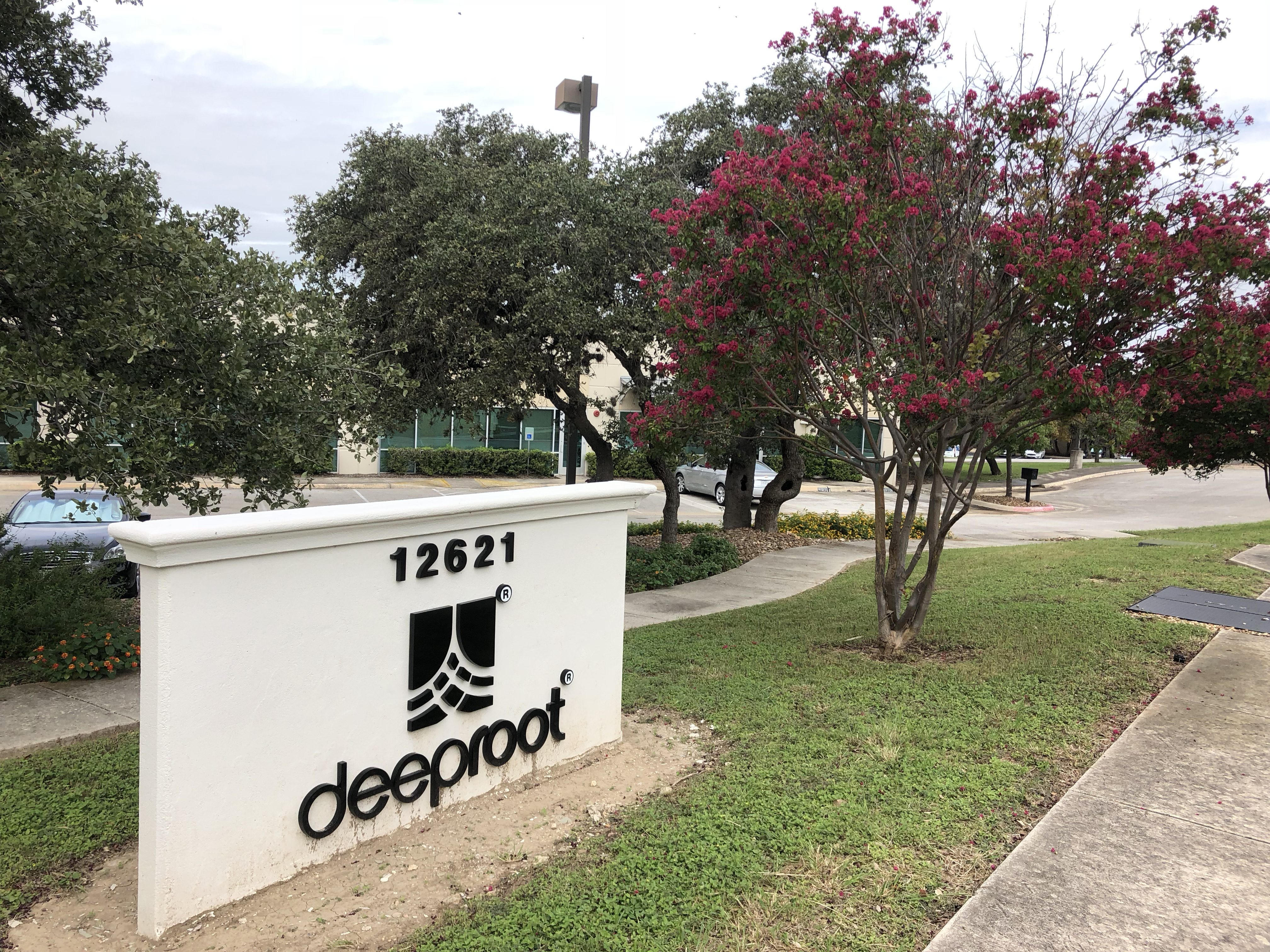 In case you missed it, This Week in Pinball had a unique opportunity to do a full tour of the deeproot facility in San Antonio and shared the experience in this article!
We covered:
The Tour at deeproot
Is it "Pinball"?
The Break Room (they had recently had a party for landing a major '80s movie license)
deeproot Departments and Processes

The Guts
Displays/Animations/Rules/Storyboarding
Playfield Designers
Programming and Product Development
Manufacturing

The Oval Room
---
Get alerts for new posts from This Week in Pinball – follow us on Facebook, Twitter, or sign up by email:
---

— What Else You Need to Know Today —
Interview with Roger Sharpe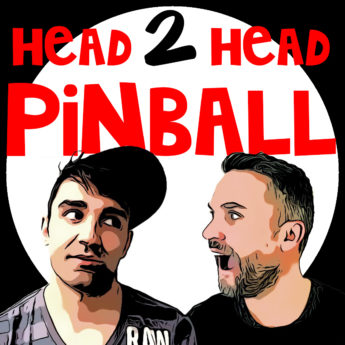 The Head 2 Head Pinball podcast is doing a two part interview with the one and only Roger Sharpe! He shares a bunch of interesting stories. Click here to check out part 1 of the interview, and check out their website for part two today!
---


---

Identify the pinball machine pictured below for a chance to win a limited This Week in Pinball Lapel Pin! Drawing will be held monthly!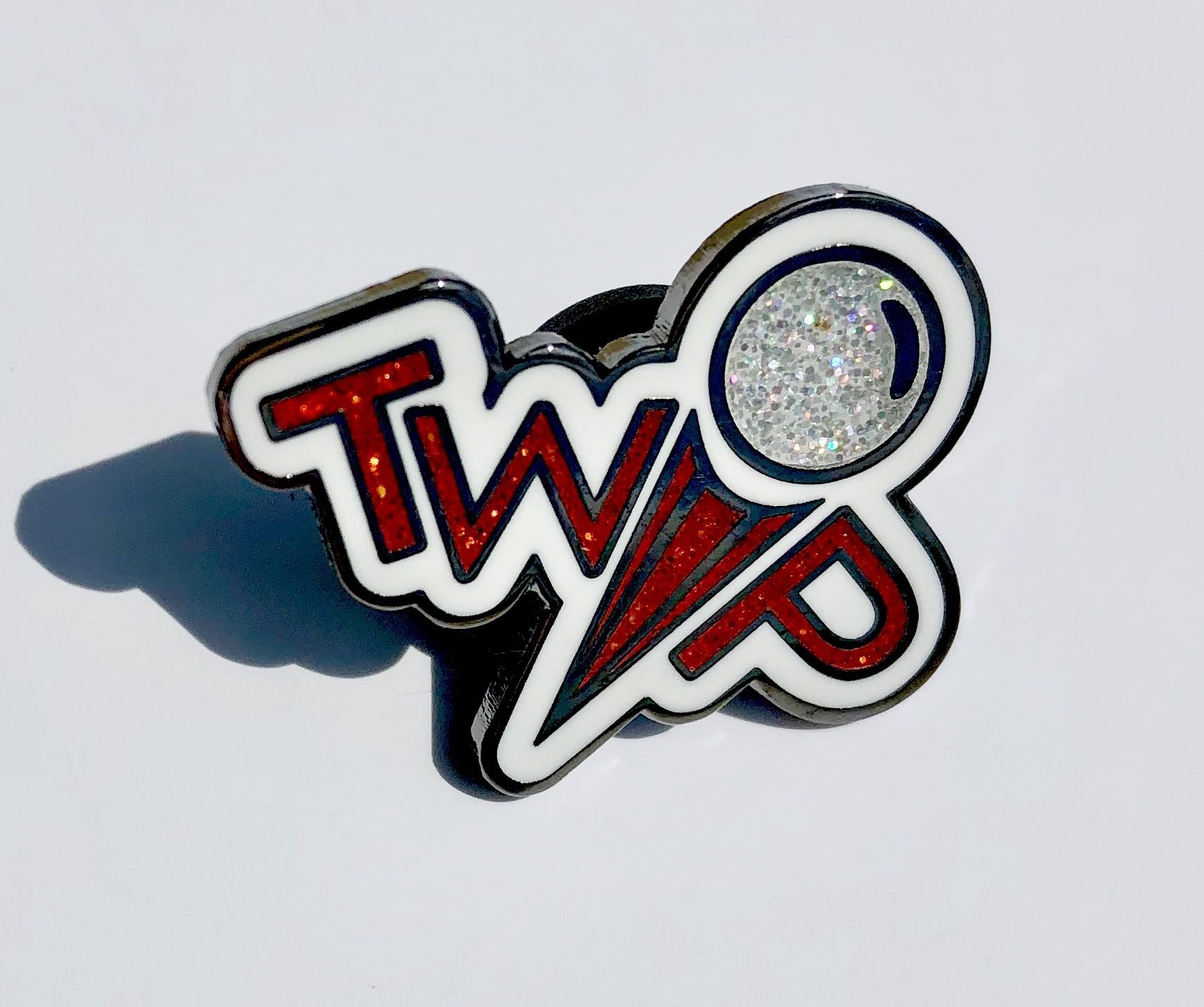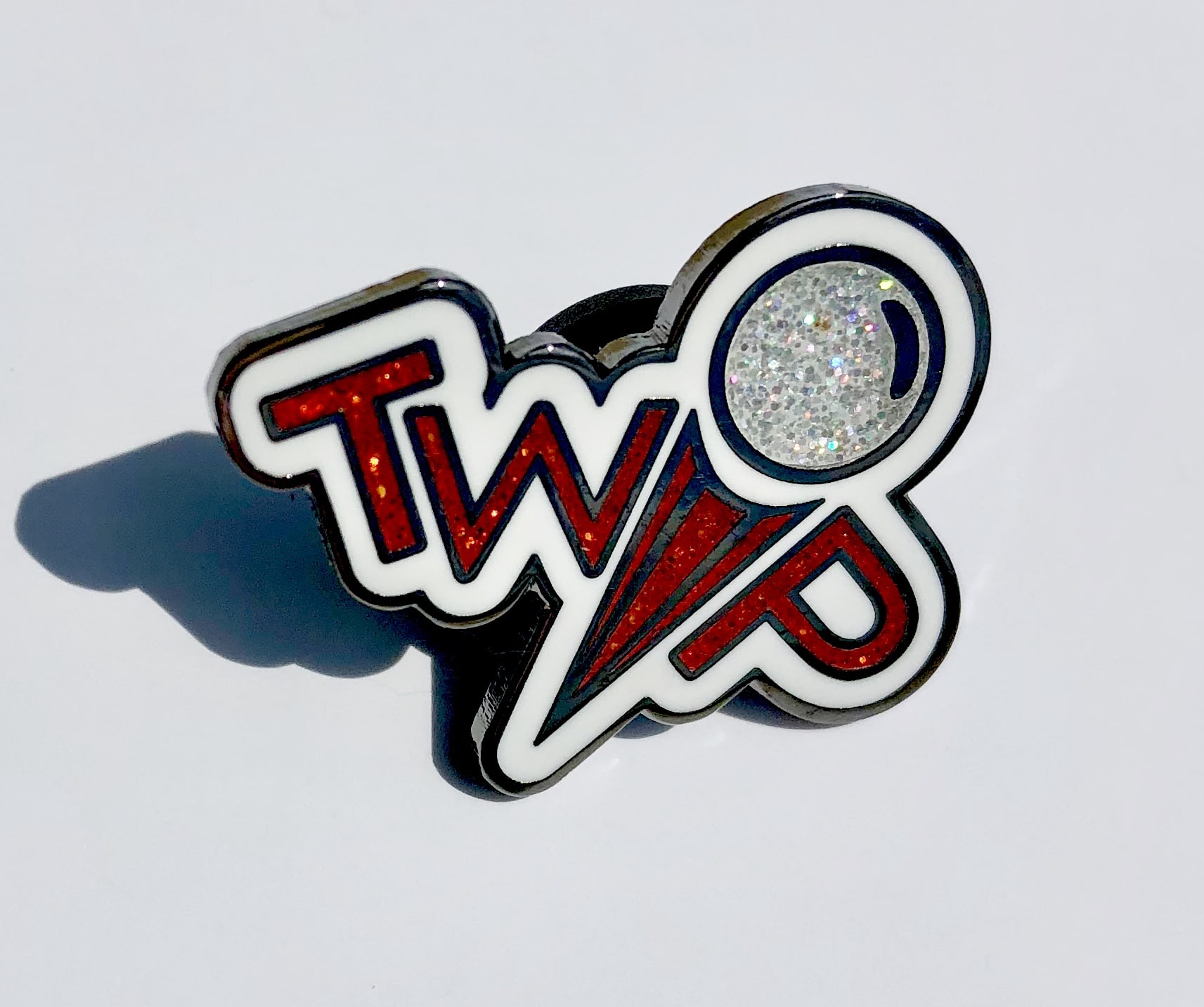 Last Week's answer: Terminator 2
Email guesses to thisweekinpinball@gmail.com, correct answers will be entered into the drawing for the limited TWIP Lapel Pin!
---

— Presented By —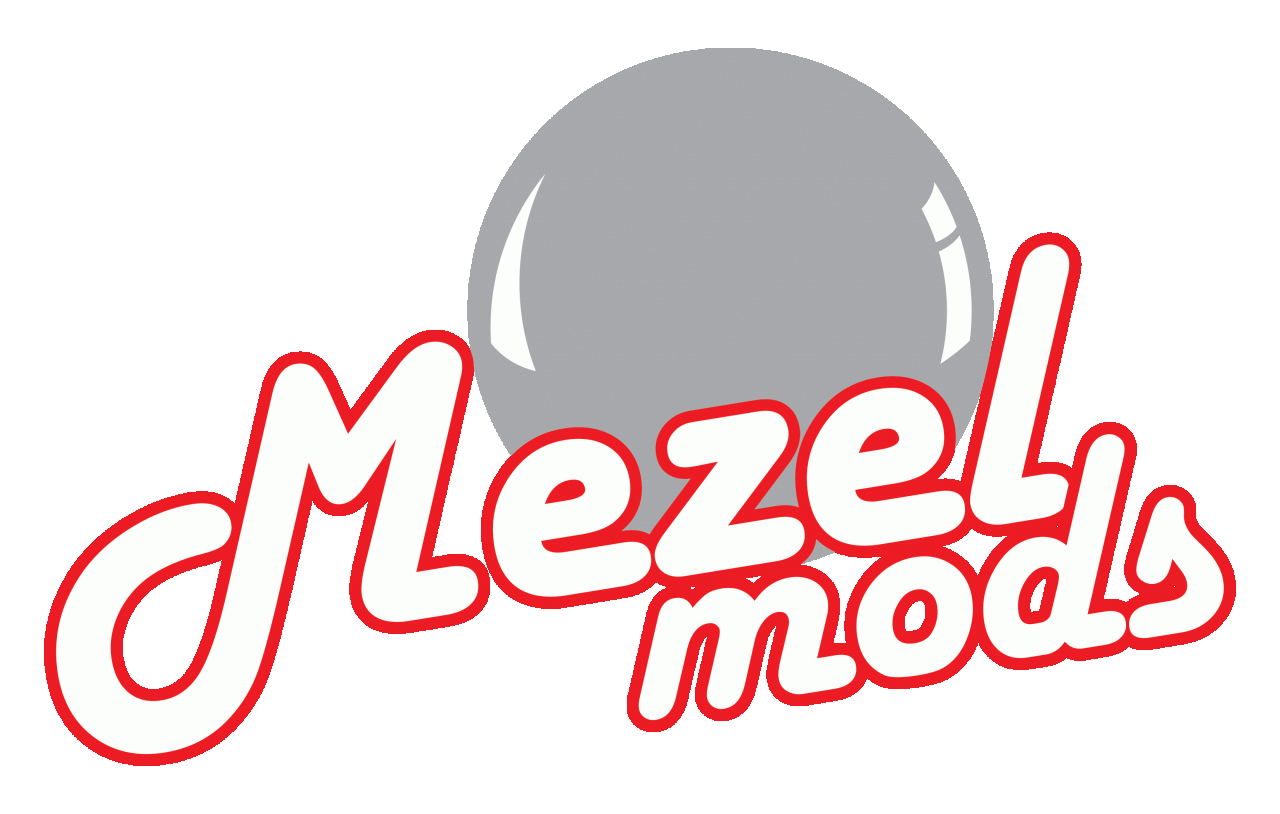 This week's Mod of the Week is the Attack From Mars PowerPanelz from PinGraffix!
---
Get alerts for new posts from This Week in Pinball – follow/like us on Facebook, Twitter, or sign up by email:
Disclaimer

: Any articles, interviews, or mentions of pinball manufacturers or pinball products is NOT an endorsement.
Have a scoop or anonymous rumor? Email us at thisweekinpinball@gmail.com
---

Stern Pinball
Most Recent Titles
Aerosmith | AC/DC Vault Edition | Star Wars | Guardians of the Galaxy | AC/DC Luci Vault Edition | Iron Maiden | Deadpool
Announced/Confirmed
Elvira 3
Rumors of Future Titles
The Munsters? | The Beatles? | Steve Ritchie Black Knight 3000? | Superman 1978? | Beetlejuice? | Godzilla?
Jersey Jack Pinball
Most Recent Titles
Wizard of Oz | The Hobbit | Dialed In | Pirates of the Caribbean
Rumors of Future Titles
Willy Wonka? | Toy Story? | Guns N' Roses?
Chicago Gaming/Planetary Pinball
Most Recent Titles
Medieval Madness Remake | Attack From Mars Remake
Announced/Confirmed
Monster Bash Remake
Rumors of Future Titles
Cactus Canyon Remake? | Theatre of Magic? | Big Bang Bar Remake?
Spooky Pinball
Most Recent Titles
Rob Zombie's Spookshow International | Dominos (*contract game) | Jetsons (*contract game) | Total Nuclear Annihilation (*contract/house game) | Alice Cooper's Nightmare Castle
Rumors of Future Titles
Licensed Title | Scott Danesi Second Game
American Pinball
Most Recent Titles
Houdini
Announced/Confirmed
Oktoberfest
P3 (Multimorphic)
Most Recent Titles
Lexy Lightspeed | Cannon Lagoon | Cosmic Cart Racing
Team Pinball
Most Recent Titles
The Mafia
deeproot Pinball
Announced/Confirmed
Fire and Brimstone | Retro Atomic Zombie Adventureland | Magic Girl | Alice in Wonderland | Dennis Nordman Unlicensed
Circus Maximus
Announced/Confirmed
The Pinball Circus Remake | Kingpin
Homepin
Most Recent Titles
Thunderbirds
Rumors of Future Titles
Unlicensed Title
Suncoast Pinball
Announced/Confirmed
Cosmic Carnival
Great Lakes Pinball
Rumors of Future Titles
Unknown
Haggis Pinball
Rumors of Future Titles
Unknown
Pinball Brothers
Rumors of Future Titles
Queen? | Barry Oursler's Original Theme? | Playboy?
Dutch Pinball
Most Recent Titles
Bride of Pinbot 2.0 | Bride of Pinbot 3.0 (on hold) | The Big Lebowski (production/legal issues)
Silver Castle Pinball
Announced/Confirmed
Timeshock
Phénix Pinball
Announced/Confirmed
Goblin Contest
Get alerts for new posts from This Week in Pinball – follow us on Facebook, Twitter, or sign up by email: