Sunday
My last work trip of the year would take me to Fabulous Las Vegas. It is my favorite conference of the year because not only is it the last one, but it is a fun city that has great food and a LOT of pinball. My plan was to go to The Pinball Hall of Fame on Monday as soon as I arrived and stay until I had the conference opening reception that evening. After the reception, I'd go to Fremont Street for dinner and pinball at Fremont Arcade. The conference ran from 7:00 AM – 6:00 PM on Tuesday, and afterwards I'd walk to The Big Apple Coaster & Arcade in the New York-New York Hotel and Casino. Along the way I was going to check out the Hard Rock, where the IFPA will be holding the Head's Up Pinball Championship. Wednesday the conference also ran from 7:00 AM – 6:00 PM, and my flight home would leave first thing Thursday morning.
The night before I told my wife my plans. She was excited for me, in part because she knows playing pinball is a great way for me to wind down after a long day. She was also excited that she wasn't going and I wouldn't be dragging her to the pinball places. I downloaded Guardians of the Galaxy onto my iPad to watch on the plane flight, because 90% of my TV watching centers around pinball themes (or potential pinball themes). I was all packed up and ready to go.
Monday
Our alarm went off the Monday morning, and my wife and I both got on our phones like we do most mornings as we're waking up. She gets news alerts on her phone, and immediately said "Something happened in Vegas." We turned on the news. A person had busted out two windows in the Mandalay Bay hotel, and used assault rifles to shoot people at the Route 91 Harvest country music festival.
Later in the day they released the numbers – 59 dead, 500+ injured.
We watched coverage. They showed videos. It was horrific.
I received an email saying that the though the mood will be somber, the conference would still be held. The airport was back open and most of the streets were back open at this point.
Anyone that has flown to Vegas before knows even the flight itself can be entertaining – most folks heading to Vegas are going to relax and have a good time, and the good time can sometimes start with a few drinks on the plane. This flight was much different. People were discussing the massacre and the rumors they were hearing. Who did it? Why did he do it? How many people were hurt? The news organizations were still trying to figure out all the details.
The Las Vegas airport is on the south side of The Strip, and Mandalay Bay hotel is located at the very south end of the strip. On our descent and landing, from my window seat on the right side of the plane I could clearly see one of the two windows that had been broken at Mandalay Bay.
The airport typically rings with the sound of slot machines and good times, as people get in some last minute gambling and drinks before boarding their plane. Today the airport was eerily quiet. I texted my wife and said I thought they had turned down the volume on the slots, but maybe there were just fewer people playing them.
My Uber driver from the airport to the hotel was listening to news updates on the radio and talked to me about how sad he was and that he just couldn't believe the shooting happened, how could someone do something like this, right here in Vegas, where the driver had lived for many years. Looking at the Vegas Strip and the people walking around, it felt like all the energy was sucked out of the city. People were in shock.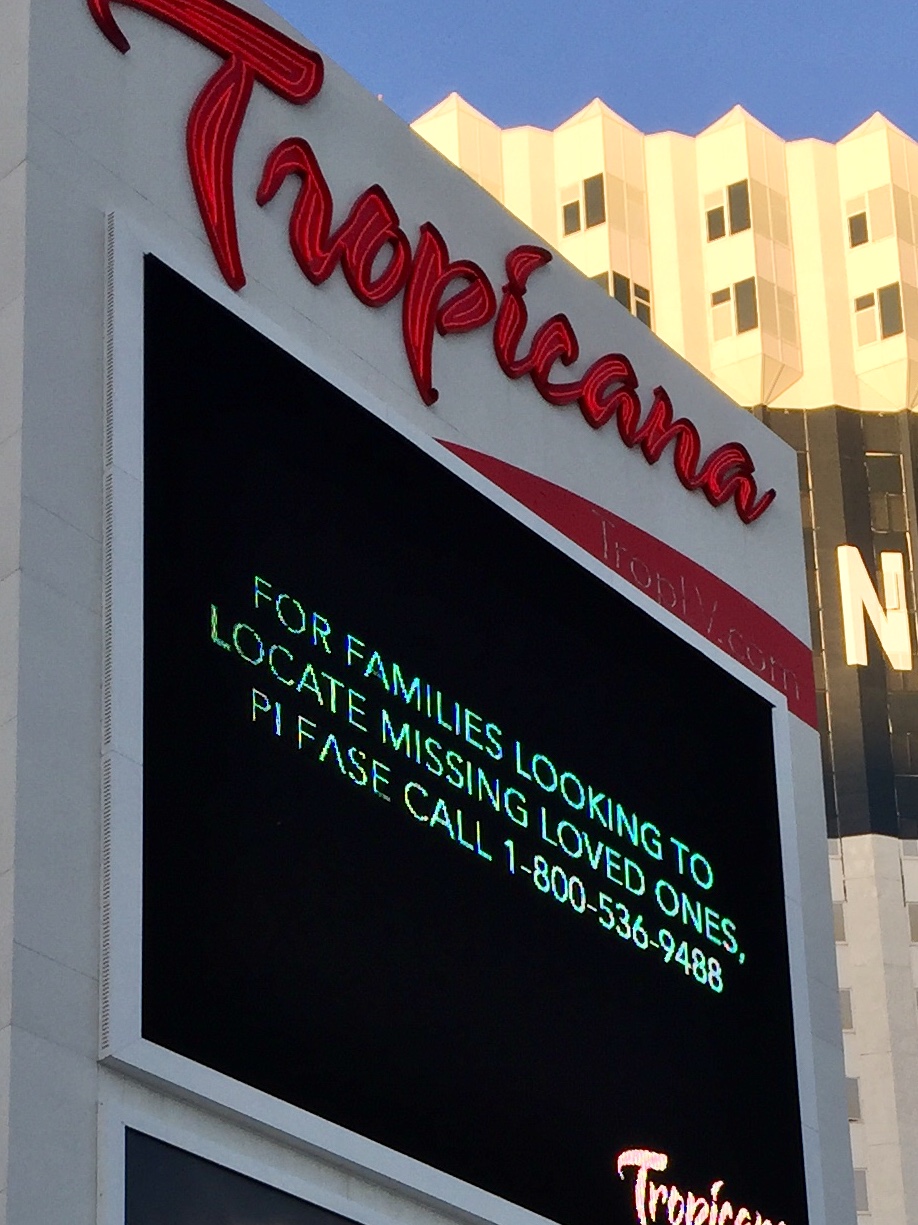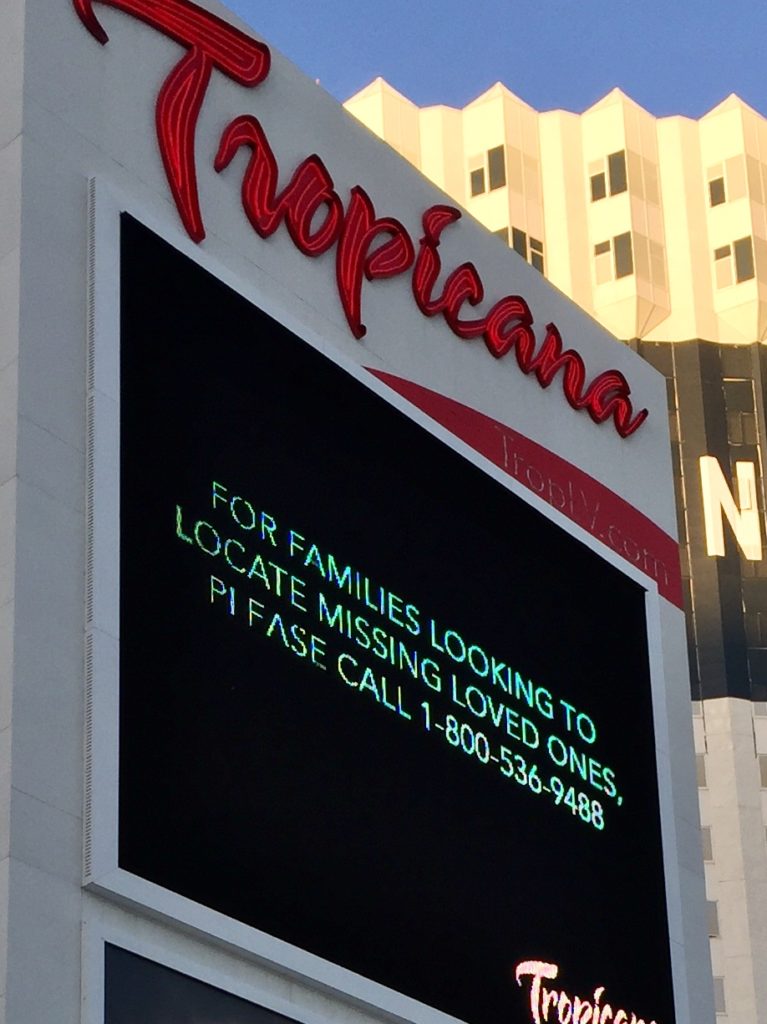 I called my wife when I got to the hotel. I was planning to watch TV coverage all afternoon in the hotel. I didn't want to do anything remotely fun at this point, it felt almost disrespectful. My wife encouraged me to go out and walk around, and go play pinball and try to have fun in my limited free time. Sitting in the hotel watching the coverage of the massacre was not going to make anything better. So I took her advice, I walked around and eventually ended up at The Pinball Hall of Fame.
There are 227 machines at The Pinball Hall of Fame. I went over and played a game of the new Stern Star Wars, which I had only played once before. From there I went and played Midway's The Pinball Circus, a prototype game in which only two were made. I had been there about 15 minutes, and it was impossible to enjoy pinball today. I walked around and took some pictures of machines, and went outside to get an Uber.
The Uber driver pulled up and I got in. It was an older gentleman named Rudy. He was listening to a local station, and we listened to updates together. The voice on the radio explained that the lines to give blood were over three hours long in some areas. Rudy started talking. He had worked at the MGM Grand when they had a fire in 1980 that killed 85 people and injured over 600. He talked about changes that may happen to try to stop this type of shooting from happening again. And he was proud of how Vegas was responding.
Rudy had seen the MGM fire first hand, and now saw this tragedy. As we pulled up to the hotel, Rudy said "Have fun in Vegas. Life is so fragile, everyone should enjoy themselves while they're alive because you just never know."
At the conference reception that evening, I talked to a man that was a big country music fan and had wanted to fly in early and go to the festival. His wife did not want him to be away from home that long so he decided to skip it. Several group discussions debated what laws should change, and what we need to do to prevent this from happening again.
After the reception (and after talking to Rudy), I decided I was going to go to Fremont Street for dinner and stop by Fremont Arcade. My Uber ride pulled up to the hotel, and I got in for the 15 minute ride to Fremont Street.
Paul was my Uber driver. He had a friend that had attended the event. When the gunfire started, his friend jumped a barricade and climbed underneath the stage for cover. She was ok. Paul was driving the night before for Uber, and had taken about a dozen groups to the Route 91 Harvest country music festival. He got emotional telling me that he had no idea what happened to the groups of people he drove the previous evening. When I arrived at Fremont Street, he gave me his information on a little card and said that if anything bad happens, please contact him to let him know I was ok. He said he was going to give his info out to every rider for a while because he was so bothered not knowing if the people from the night before were still alive.
Arriving at Fremont Street was the first time I noticed how many police officers were out. I asked Paul about it, he said there were many more out than normal, and he thought they were just there to make people feel more comfortable. Many people were walking up and thanking the officers for their bravery as first responders from the night before.
I walked to Fremont Arcade, went in and played one game and left. I ordered an Uber to take me back to the hotel.
My Uber arrived, and this time the driver was named Nhung. Nhung was originally from Vietnam but had lived in Vegas for many years. He was also driving for Uber the previous evening, but not until after the festival had started. When the shooting occurred, he was on duty. The first group of people he picked up had been fleeing the gunfire, and had a friend that had been wounded and was taken to the hospital. Nhung took that group to the hospital, and another request came into his phone – pick up: near the festival, destination: the hospital. For the next several hours, Nhung drove back and forth from the festival area to the hospital, helping people try to find friends that had sustained injuries from gunfire.
I got back to my hotel. There was a notice from the hotel that all their shows had been cancelled for that evening out of respect for the victims and those impacted by the attack. At this point it was about 20 hours since the attack.
Tuesday
Tuesday evening after my conference, I decided to go for a long walk on the Strip. I walked south towards Mandalay Bay. I saw a marquee sign that read "We were there for you during the good times, be there for us now." Looking around all the casino marquees had different signs up with thoughts/prayers for the victims and thanks for the first responders.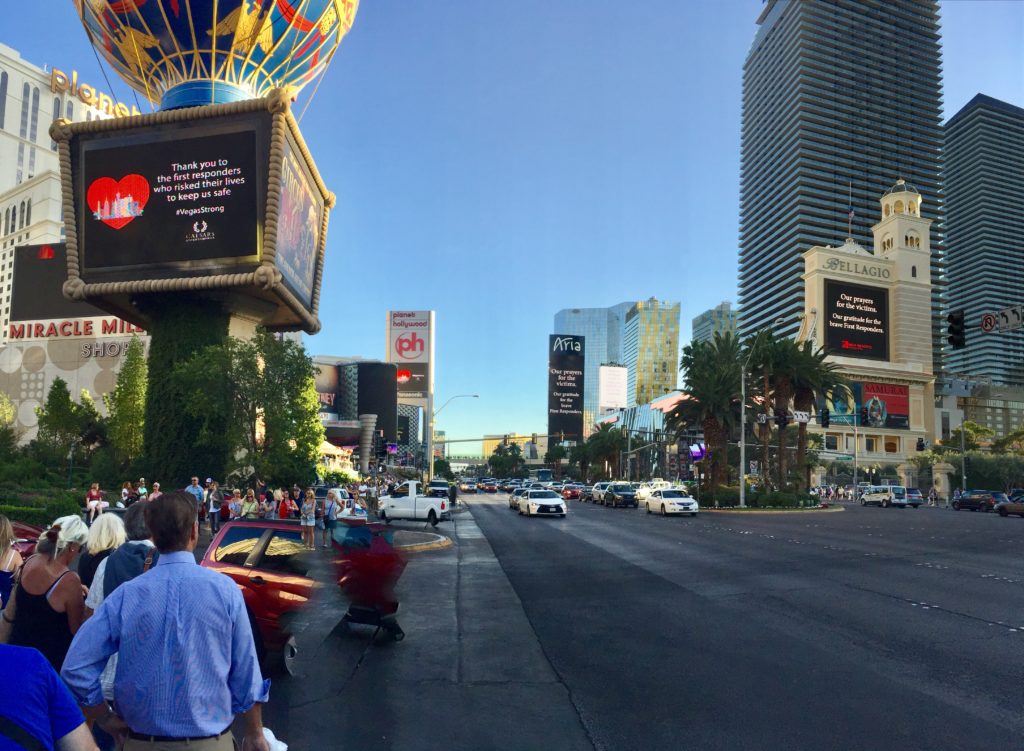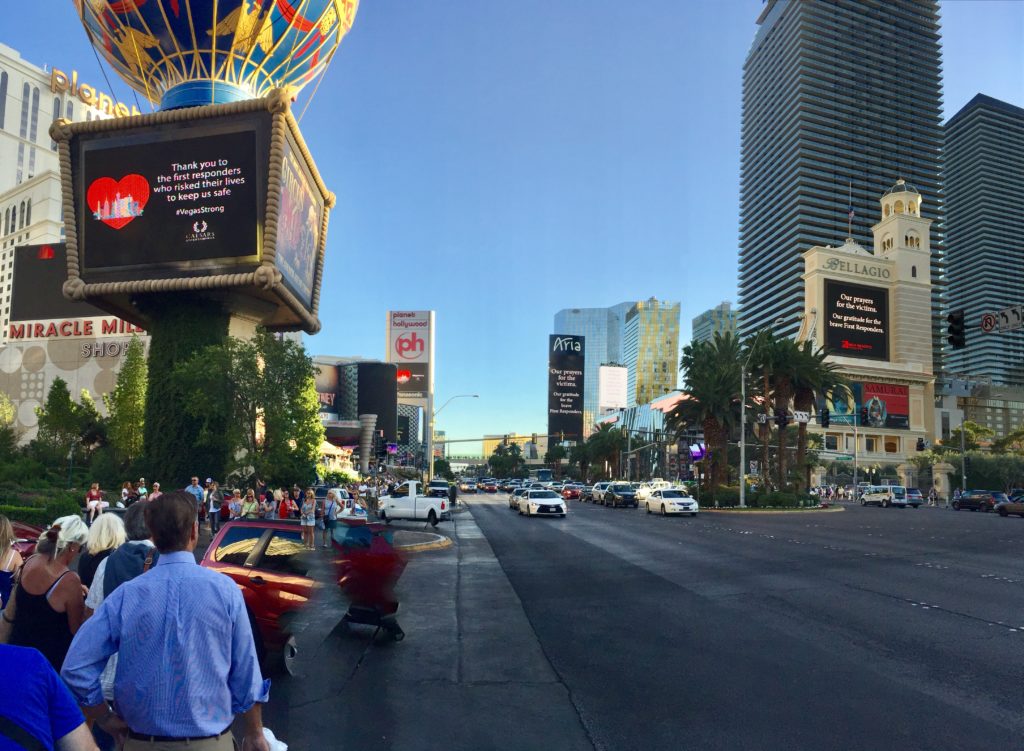 Walking further south, I saw the most disturbing sites – the Route 91 Harvest stage and the windows in the Mandalay Bay. The emotions were overwhelming. Why would a human being do this?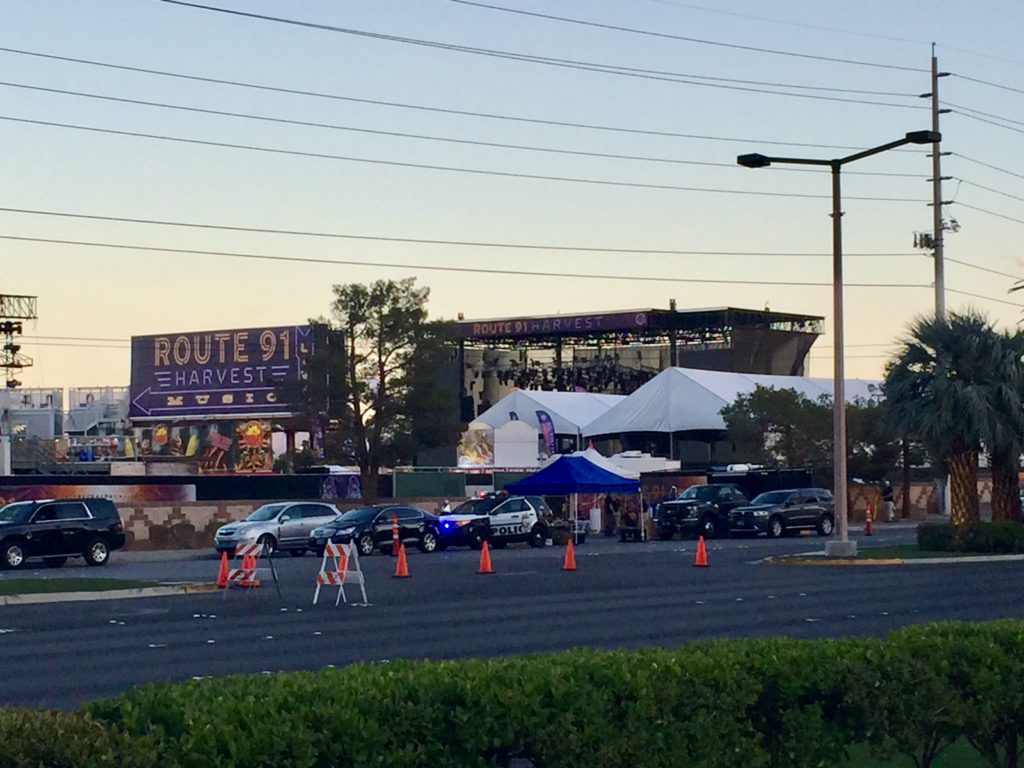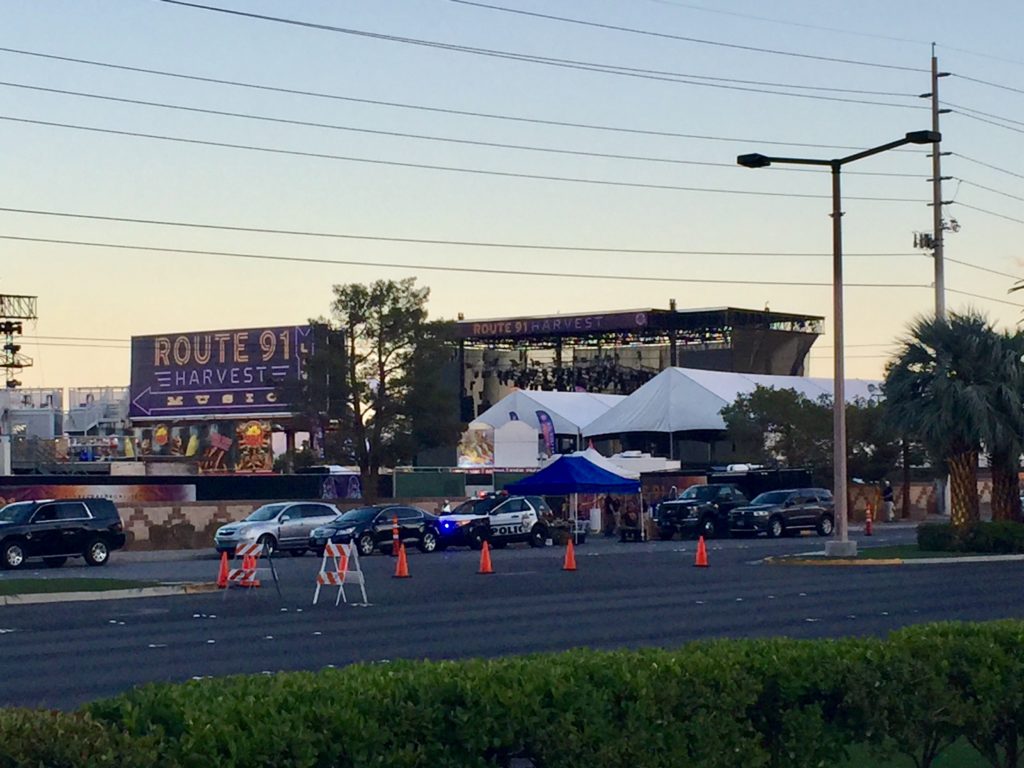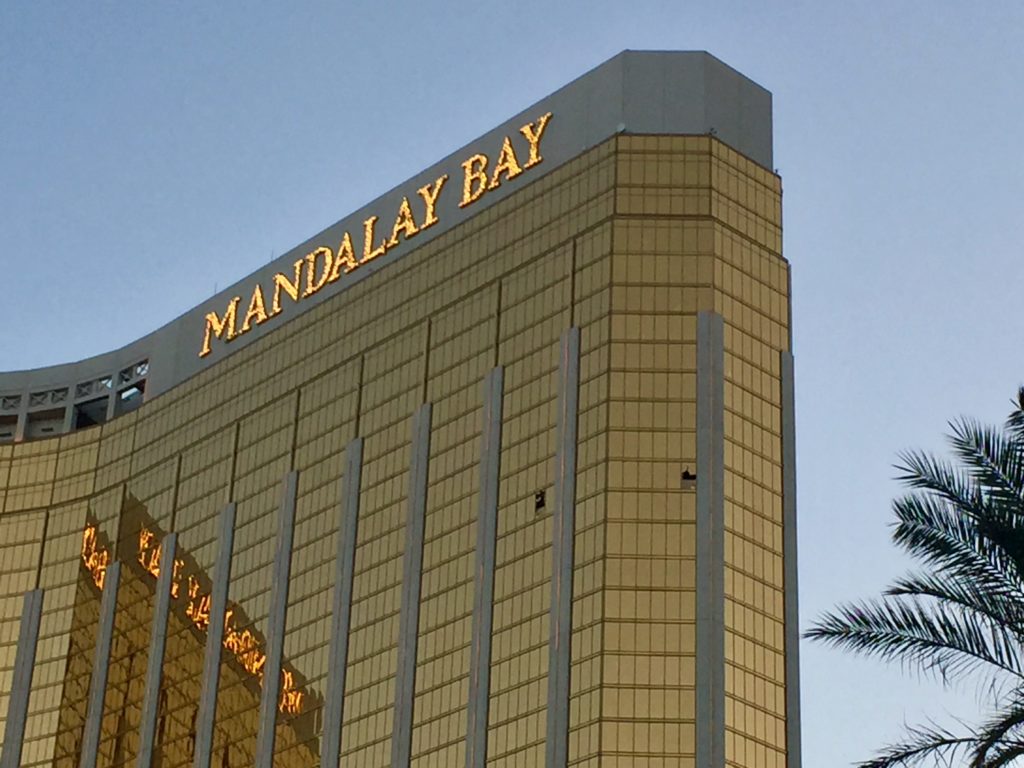 Walking back towards my hotel, I saw news organizations from all over the country covering the story. Their equipment was hooked up to the batteries of their running vehicles in many cases.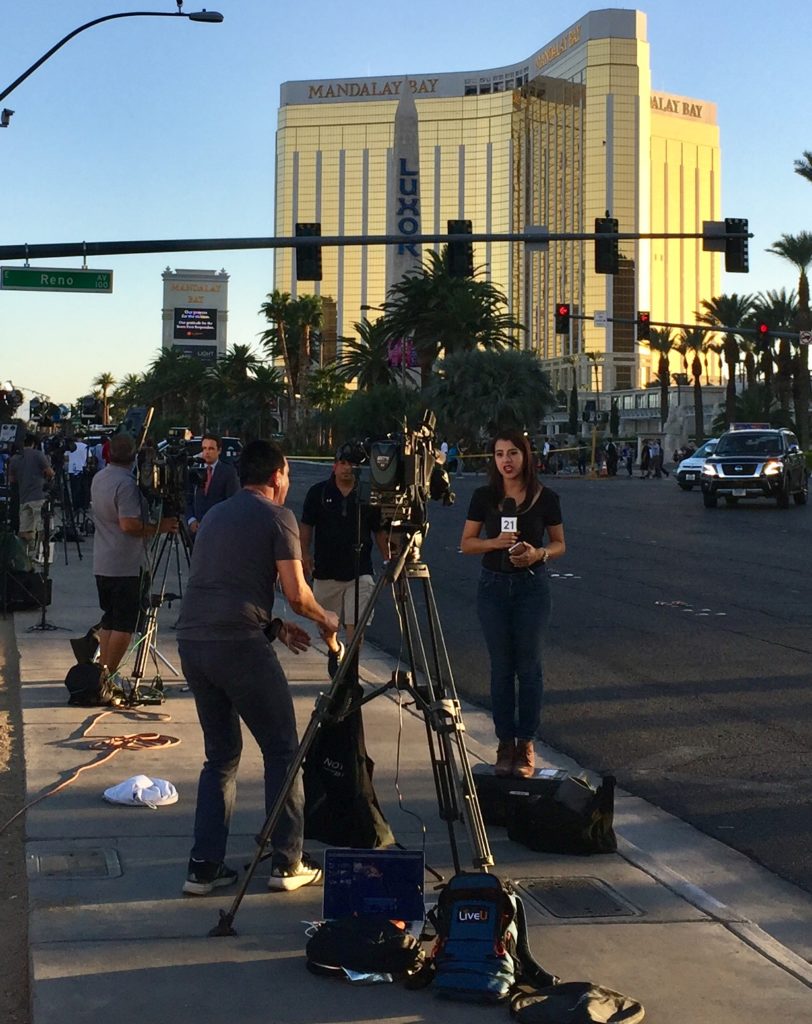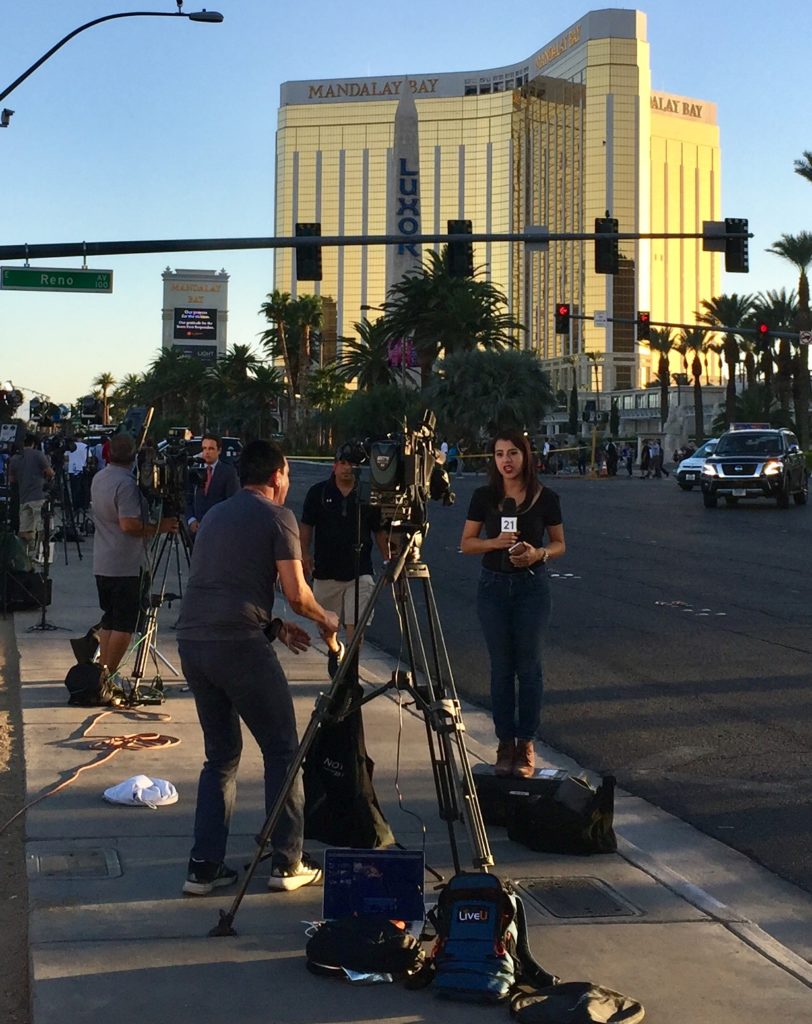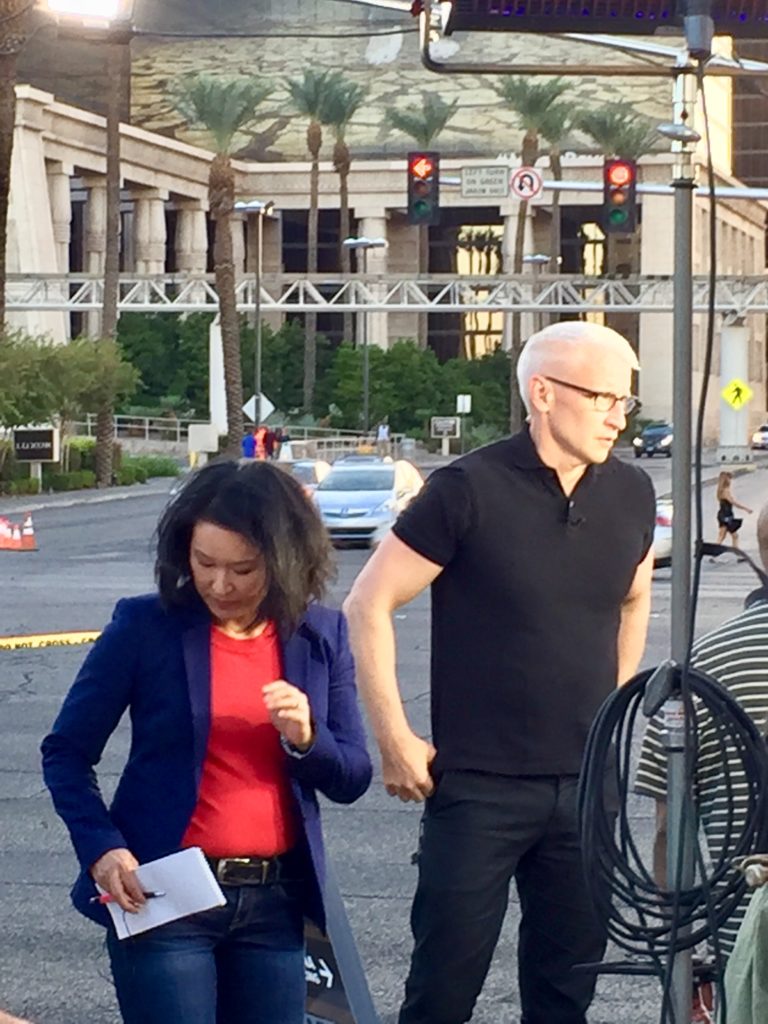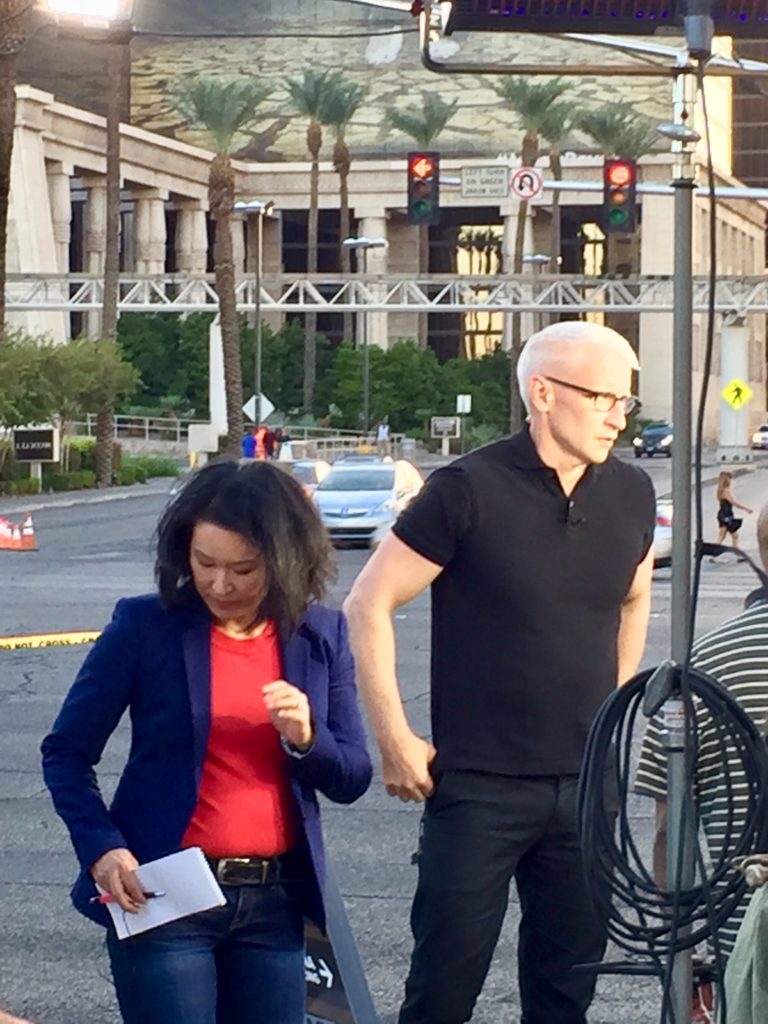 Along my walk, there were many, many police officers – the first responders to the scene on Sunday night. Many people were thanking police officers, giving them hugs, and asking for pictures with them. People sought out officers that were inside their cars, just to say thank you. Sometimes the worst in some brings out the best in others.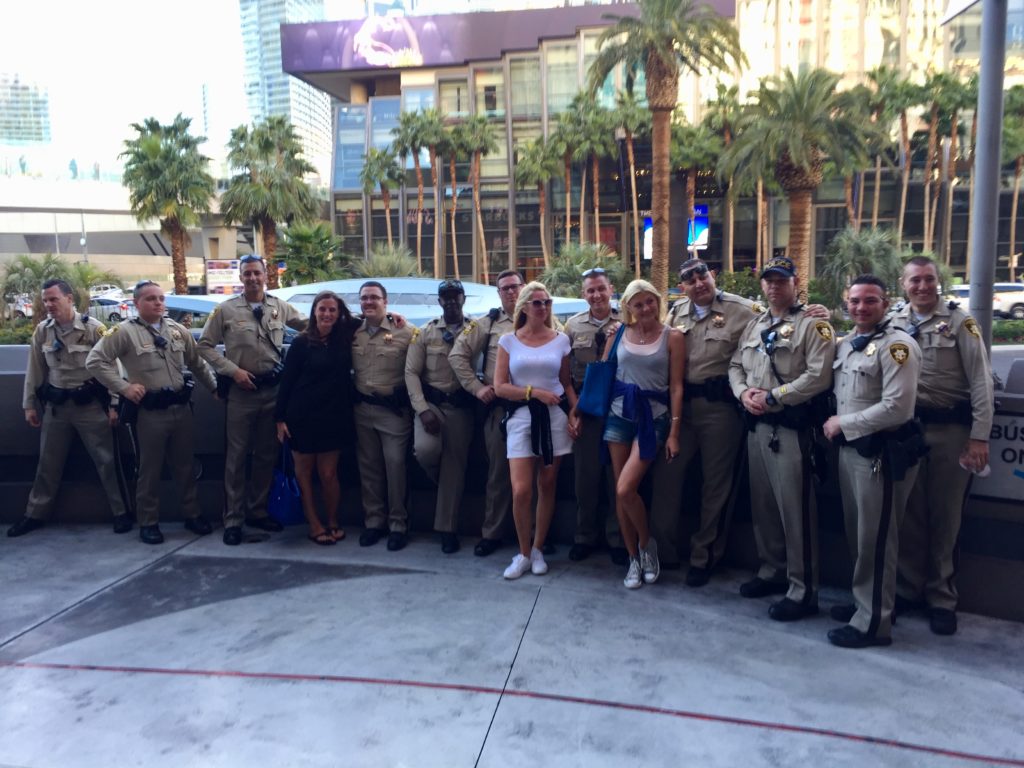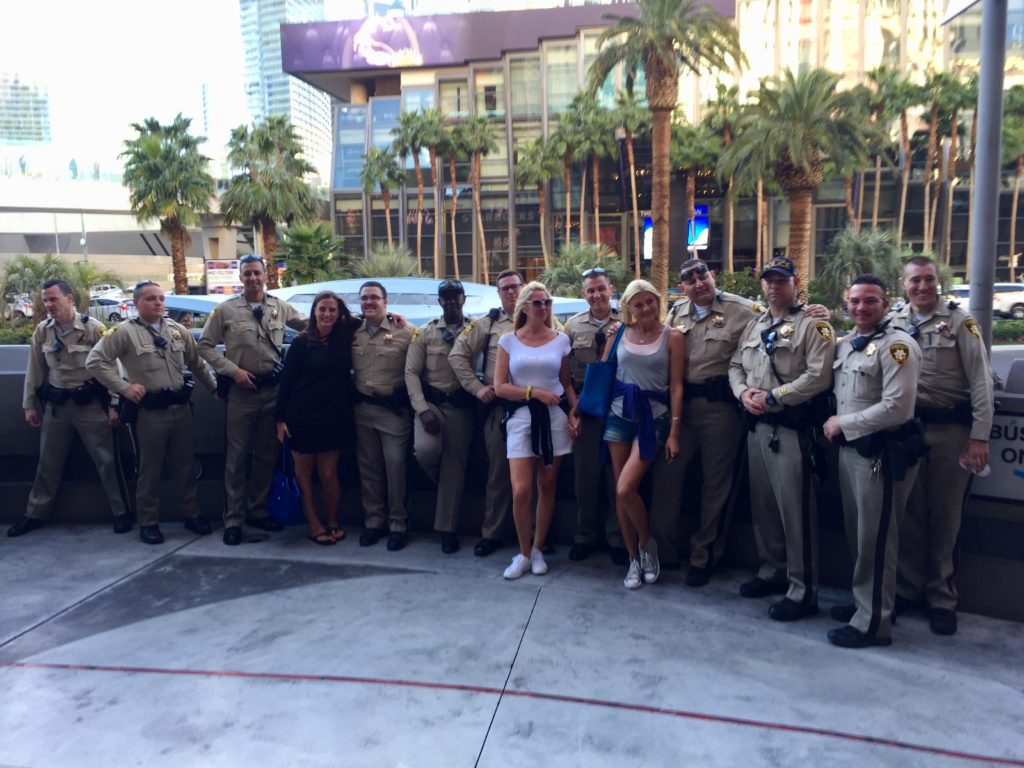 How to Help
There are two main ways you can help. First, by giving blood. Even if you live outside of Las Vegas, giving blood locally will free up the blood supply. Find a blood donation center near you by clicking here. The second way to help is to donate here. This victim's fund was set up by Steve Sisolak, Clark County Commission Chair from Las Vegas. Funds will be used to provide relief and financial support to the victims and families of the shooting Here is a list of the victims.

Get alerts for new posts from This Week in Pinball – follow us on Facebook, Twitter, or sign up by email: