Jurassic Park Rules Walkthrough - Keith Elwin | Alice Cooper's Nightmare Castle Topper Revealed | Interview with Haggis Pinball | George Gomez Talks Pinball Design | Stranger Things Rumors | Insider: Jaws, Goonies, Rush, Led Zeppelin, and Stranger Things | theDennisChallenge Update
NO TWIP next week!! Trying to get something non-pinball related checked off my Bucket List next weekend 🙂 Will be back and better than ever 11/11!!

— This Week's Top 5 Stories —
---
1. Dead Flip: Jurassic Park Rules Walkthrough by Keith Elwin
Our friend Jack Danger of Dead Flip was joined by Jurassic Park designer Keith Elwin last week! If you remember, in the original Jurassic Park reveal stream, Stern did not do a walkthrough of the rules of Jurassic Park. Last week Keith took us through and in-depth overview of the rules – check it out!
Keith also gave our first look at Museum Mayhem Multiball, talks about some of the secret skill shots, and teases some possible upcoming rule changes. We're also seeing Jurassic Park Premium editions arriving in arcades and in the homes of pinheads so go find one to play!!
---
2. Spooky Reveals Alice Cooper's Nightmare Castle Topper
The month of the awesome toppers continues! Our friends at Spooky Pinball revealed an interactive topper for Alice Cooper's Nightmare Castle – check it out!!
They also shared the following info on Facebook:
"Here's the new Alice Cooper Nightmare Castle topper in test mode… will interact fully with the game, gauges show mode progress, and the brain will even help you track down Igor! 🙂 They're being assembled now…$299."
If interested in purchasing, contact Spooky at squirrel@spookypinball.com!
---
---

---
3. Pinball Nerds: Interview with Damian from Haggis Pinball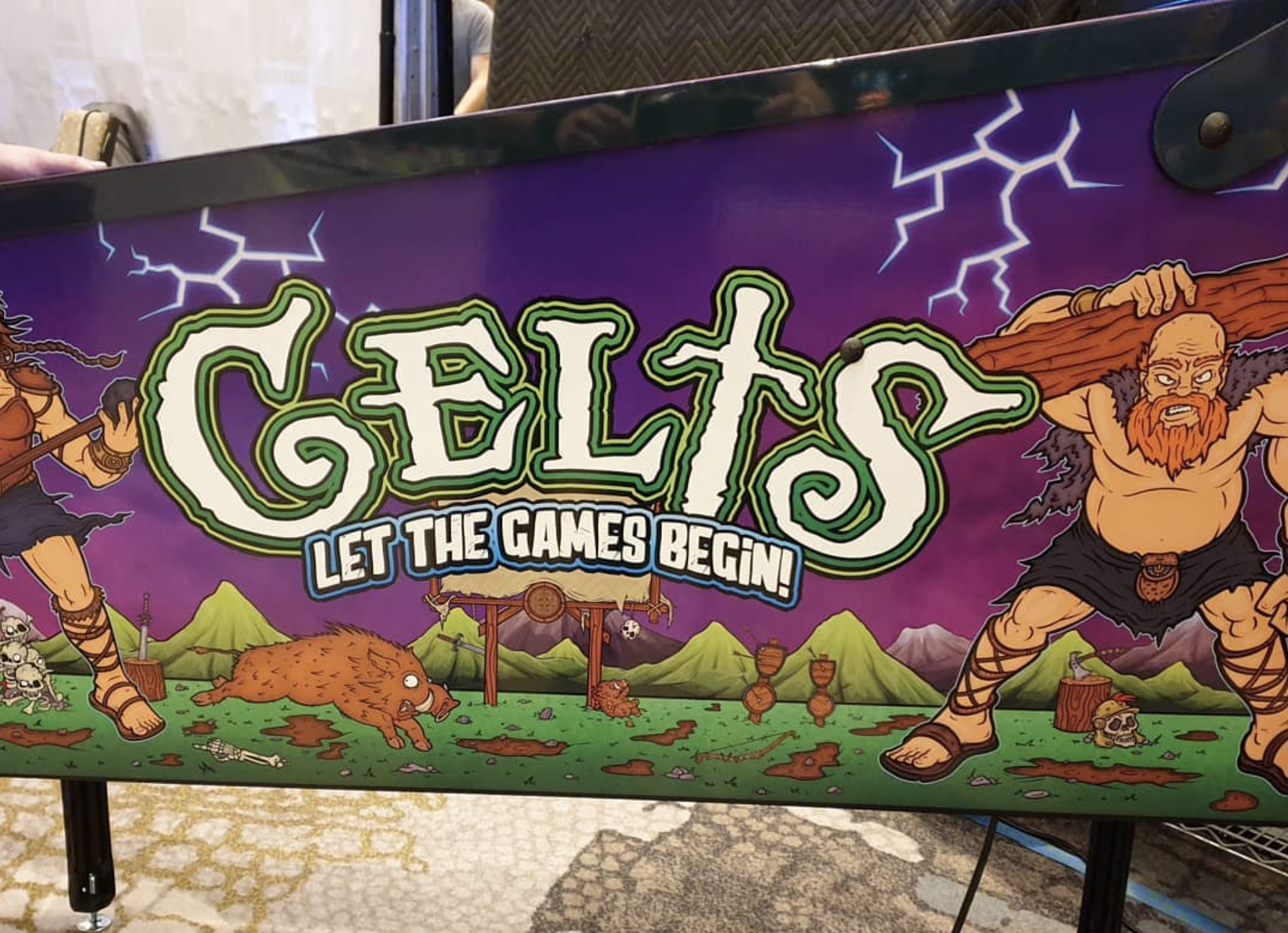 Our friends Orbital Albert and ChrisThePintern at the Pinball Nerds Pinball Podcast interviewed Damian from Haggis Pinball last week regarding details on their Celts pinball machine and the future of Haggis Pinball!! Here are just a few highlights:
On Goals at Haggis Pinball:
The aim always was to become a fully fledged manufacturing company, so – really once I got back from [the Texas Pinball Festival], the majority of the time has been spent working through what that looks like. So it has been about supply chain logistics and finding out how I manufacture en masse and setting up a factory – my wife Georgia and I bought a factory not far from where we live, and we started to set that up as a mini assembly line. I guess I liken myself to the early days of Spooky Pinball, it is that same sort of idea, where it is an idea and a passion and something I want to be able to do and I've gotta start small because I don't have venture capital, I don't have backing…I'm literally just using the money I have…to basically get to the point where I can build machines and then hopefully grow that into something.
…if I could sell 250 of [Celts] world wide I would be ecstatic…I've currently got enough parts and components to be able to produce about 15 machines. Then it starts to become, if I get orders, then I need to work out how I fund that and now that I've got all my connections for supply and all sorts of things, it is just processing and getting that done.
On Ordering Celts:
At the moment, the model will be direct. That hopefully can change, I've been speaking with some distributors [at Expo]…I'll continue to have those talks…I will have the website ready to go from the first of November to be able to take orders. As I said, I'm ready to manufacture right now. There will be, at the moment, a 12 week build time process…that would mean if someone would order something the first of November we'd be looking at first of February to be able to ship it…
Regarding Add-On Options to Celts:
We have one model and then you can customize. You can choose one of about a dozen colors [of trim packages].
One of those add ons is to get your name in the game. At the start of the game you cycle through four clans you can compete as, and one of them right now is Clan Haggis. You can actually get that to say your name. So we'll put your name on the backglass…it'll give you a callout.
We also have a toy package add on and a topper add on.
Listen to the full podcast here!!
---
4. George Gomez Talks Pinball Design
Dead Flip also recently streamed a very interesting talk given by George Gomez. Gomez talks about different aspects that go into designing a pinball machine. If you've ever been interested in designing a pinball machine or intrigued by the design process, definitely check out this video!
---
5. Stranger Things Rumors
This last week we saw some rumors popping up about the title Stranger Things. It started with Pinball Paparazzi and this post on Facebook:
People then began making their own "Strangified" text in the comments, including Ed Vanderveen who hosts the Texas Pinball Festival. TPF then added the following image to their Facebook page:
TWIP should join in the fun I guess?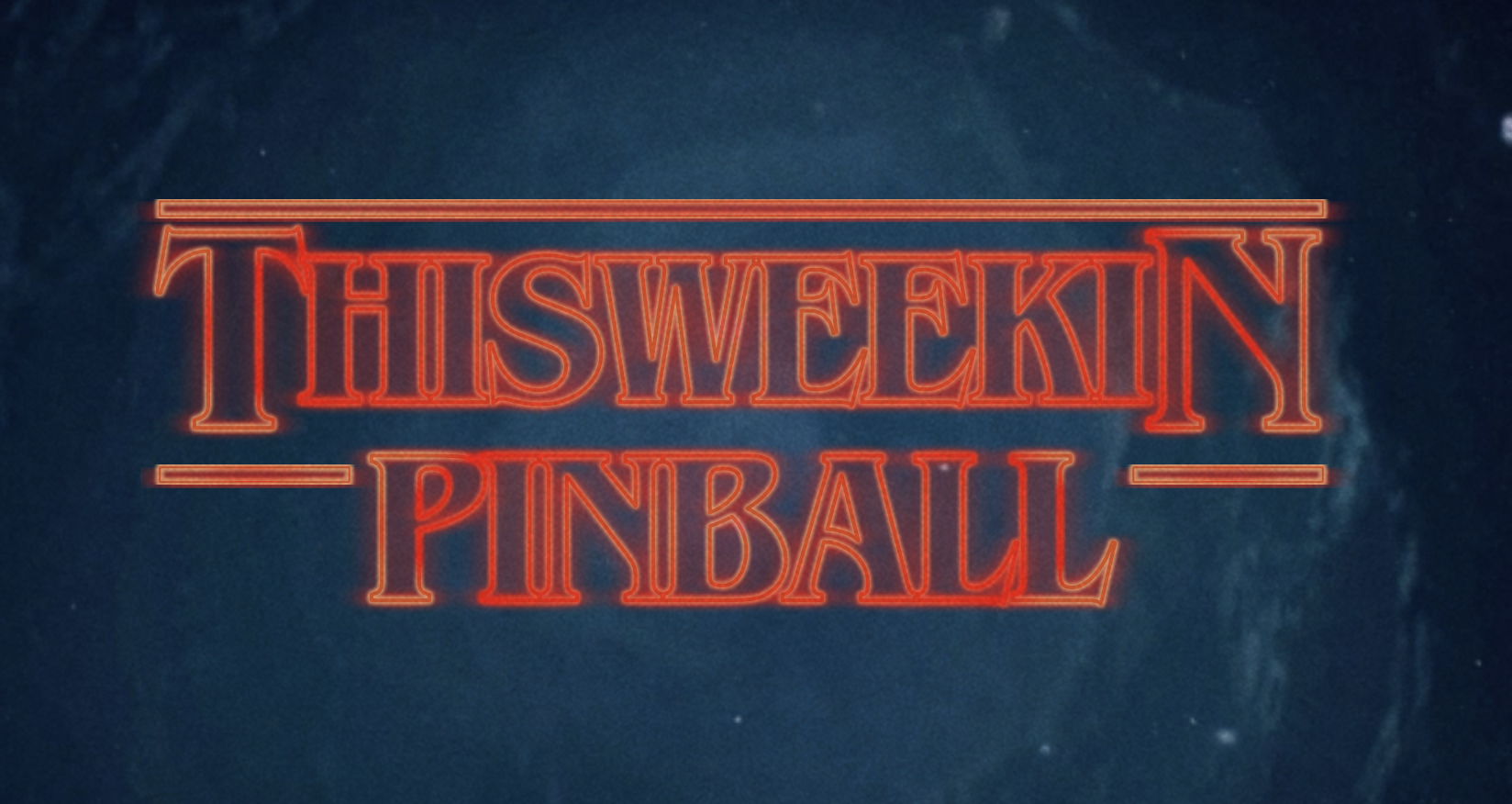 This title has been in the rumor mill for a while; we've had it listed below on the "rumored titles" TWIP for months. TWIP reached out to Texas Pinball Festival to see if this was a confirmation that the title was coming – unfortunately Ed from TPF shared "Nope, just says Texas Pinball", and shared he had seen the images on Pinball Paparazzi and apparently decided to join in with some light trolling.
[Side note: Since we've been getting some questions on this – if you click or touch the "Rumor Titles" below, it will open the Rumors – we never removed that section from TWIP! Just tried to consolidate the Upcoming Games and Rumors section.]
---

This week we talk about rumors and what is known on Jaws, Goonies, Rush, Led Zeppelin, and Stranger Things.

Get access to this info plus get free shirts and swag from TWIP and get free entries into the monthly drawings and help keep TWIP going by signing up on Patreon at the $20 level.

Thank you for considering supporting This Week in Pinball!!
---

— What Else You Need to Know Today —
Pinball Market Trends Shirt Update #theDennisChallenge
If you missed it, Dennis from the TWIP Podcast recently challenged Zach: Dennis will HOST a Pinball Market Trends segment if Zach can sell 75 Pinball Market Trend shirts by November 14th.
UPDATE: Total Market Trends shirts sold = 26
Two weeks left, but only FOUR days to take advantage of the October Expo 20% off coupon code (enter expo2019 at checkout!!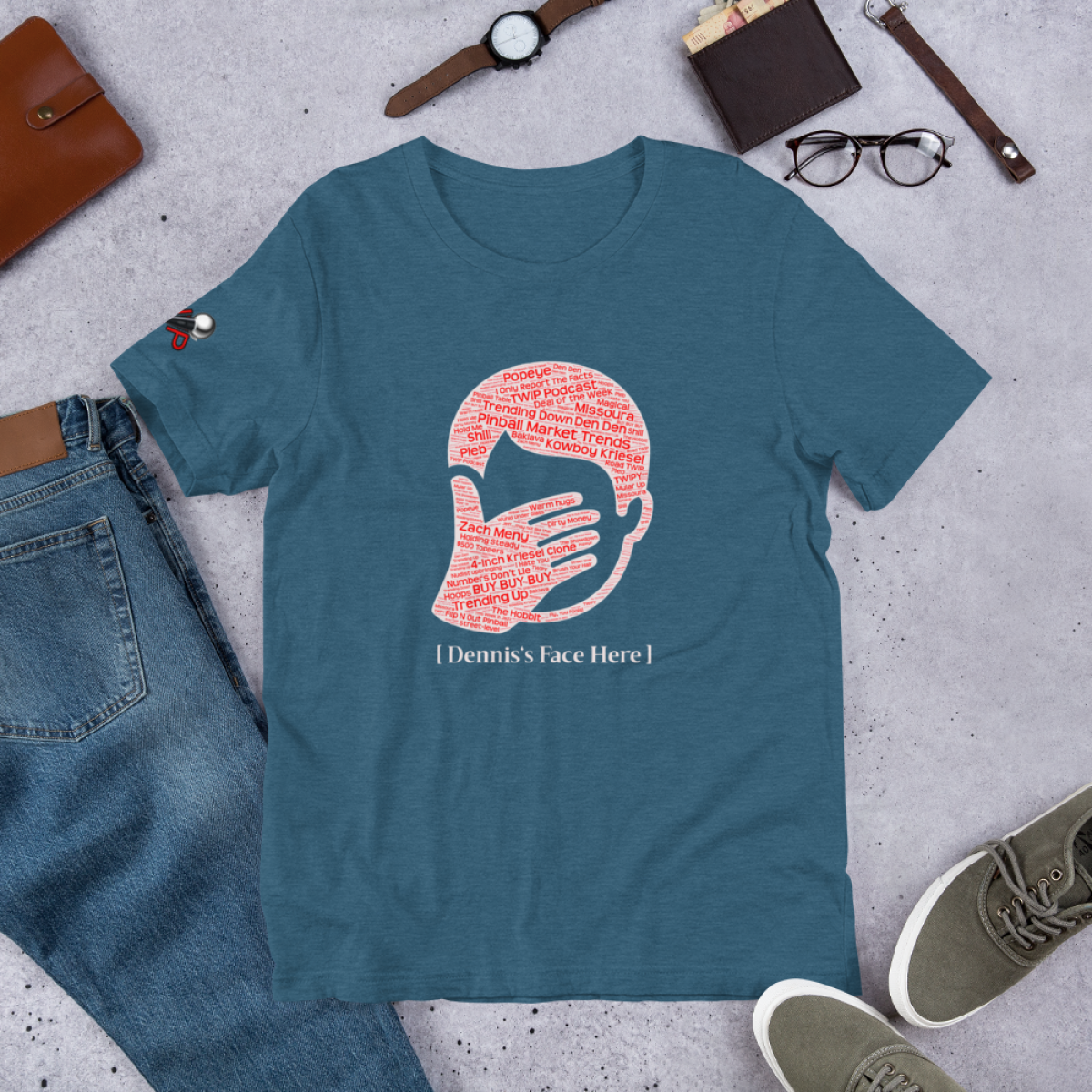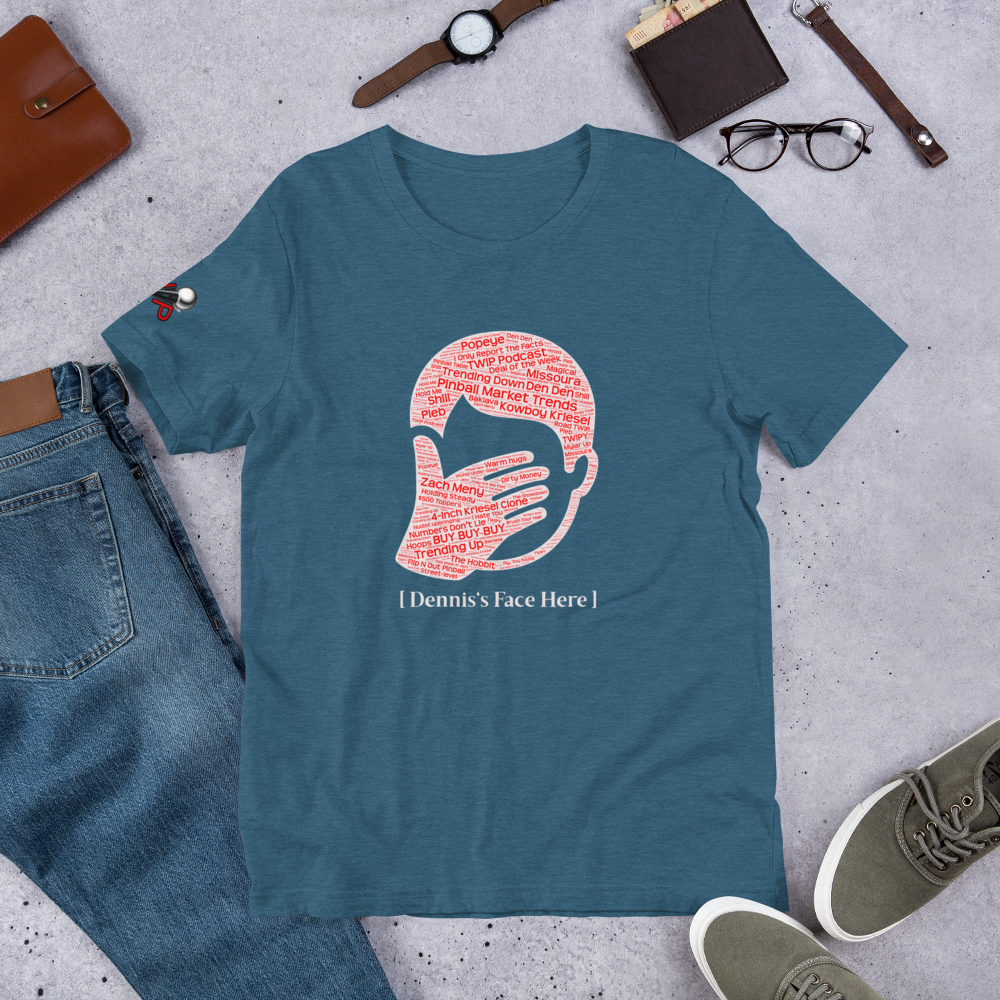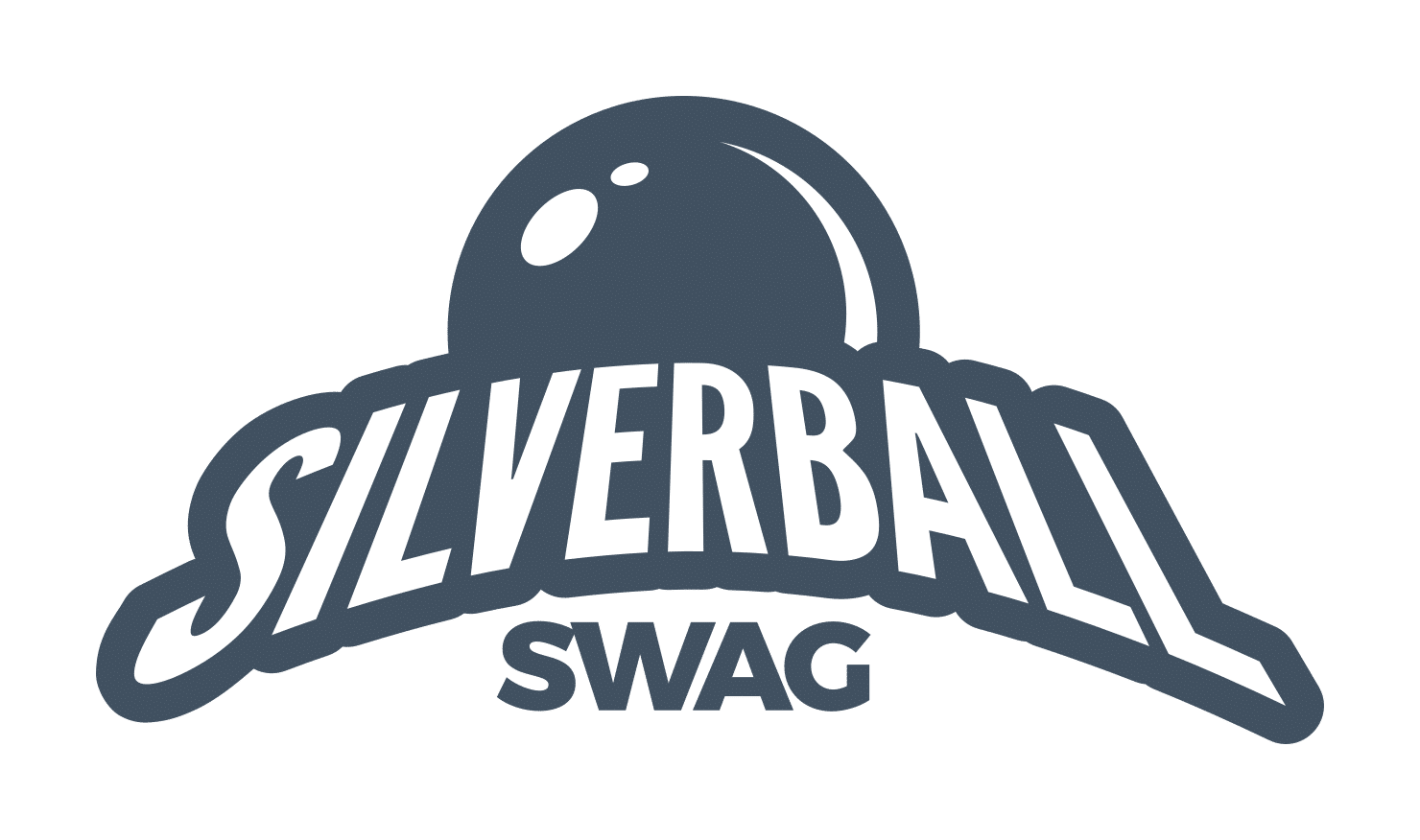 ---

Other Manufacturers
More

Team Pinball: The Mafia

Circus Maximus: Kingpin, Python's Pinball Circus

Homepin: Thunderbirds

Suncoast Pinball: Cosmic Carnival

Great Lakes Pinball: Exposé

Haggis Pinball: Wraith, Celts

Pinball Brothers: Queen?, Barry Oursler's Original Theme?, Playboy?

Dutch Pinball: Bride of Pinbot 2.0, Bride of Pinbot 3.0 (on hold), The Big Lebowski (production/legal issues)

Silver Castle Pinball: Timeshock

Phénix Pinball: Goblin Contest

Pinball Adventures: Punny Factory, Sushi-Mania, Ninja Mania, First Class, Canada Eh!

Disclaimer: Any articles, interviews, or mentions of pinball manufacturers or pinball products is NOT an endorsement.