Wonka Collector's Edition | CGC New Medieval Madness Revealed | JJP Announces Automatic Internet Code Updates | Stern Reveals Black Knight Topper | Haggis Reveals Celts | Insider: Led Zeppelin Rumors

— QUICK HITS —
---
Hello! So TWIP is a little different this week – for the sake of time, we're doing QUICK HITS of the Expo Reveals and news – check it out!!
Wonka Collector's Edition Revealed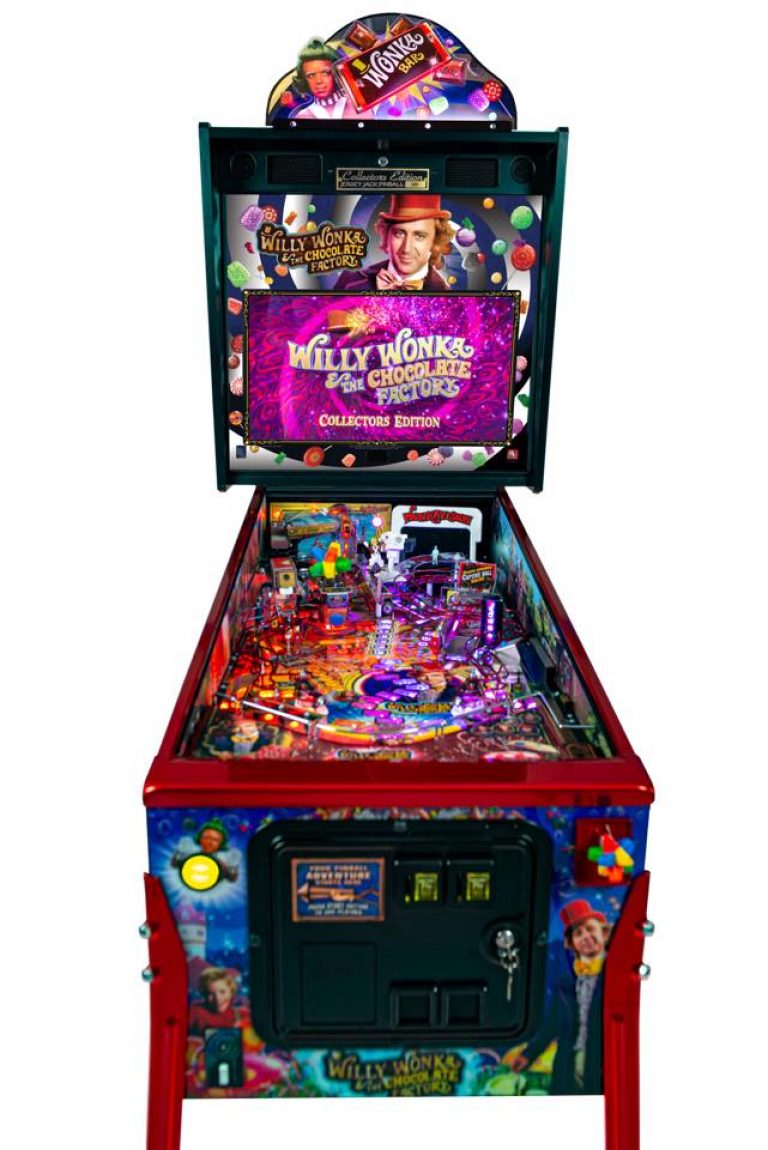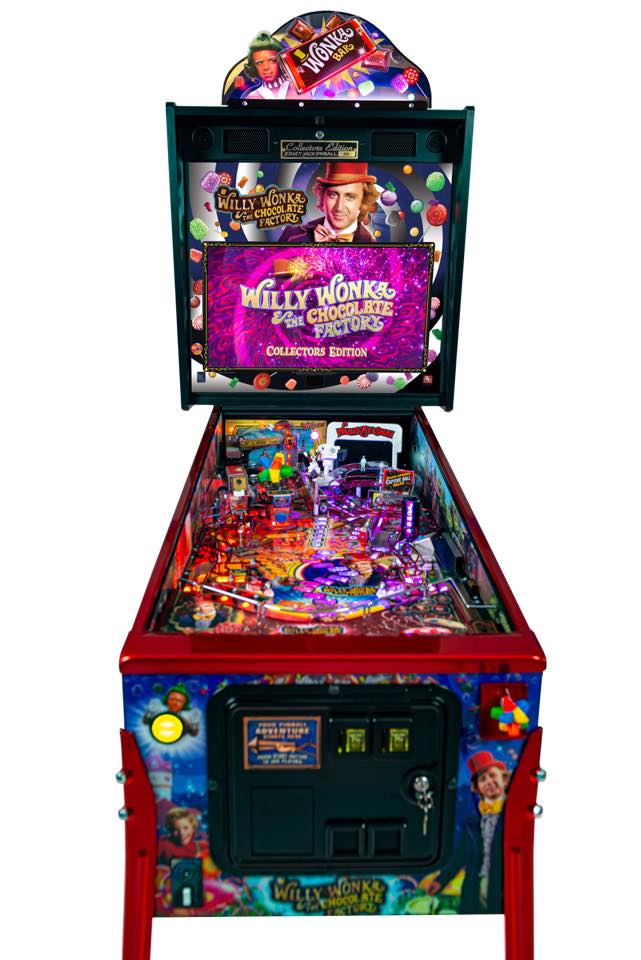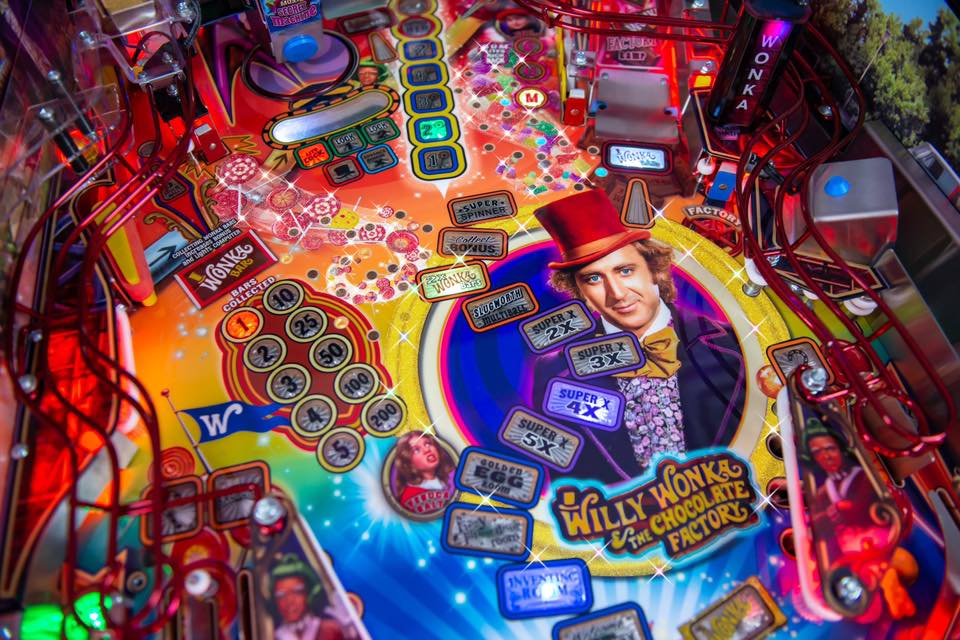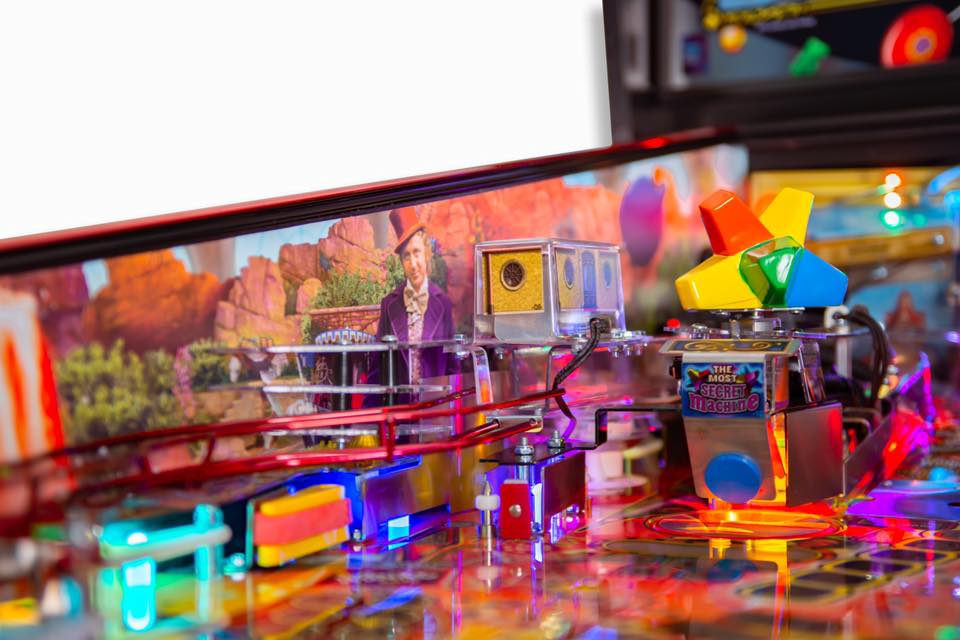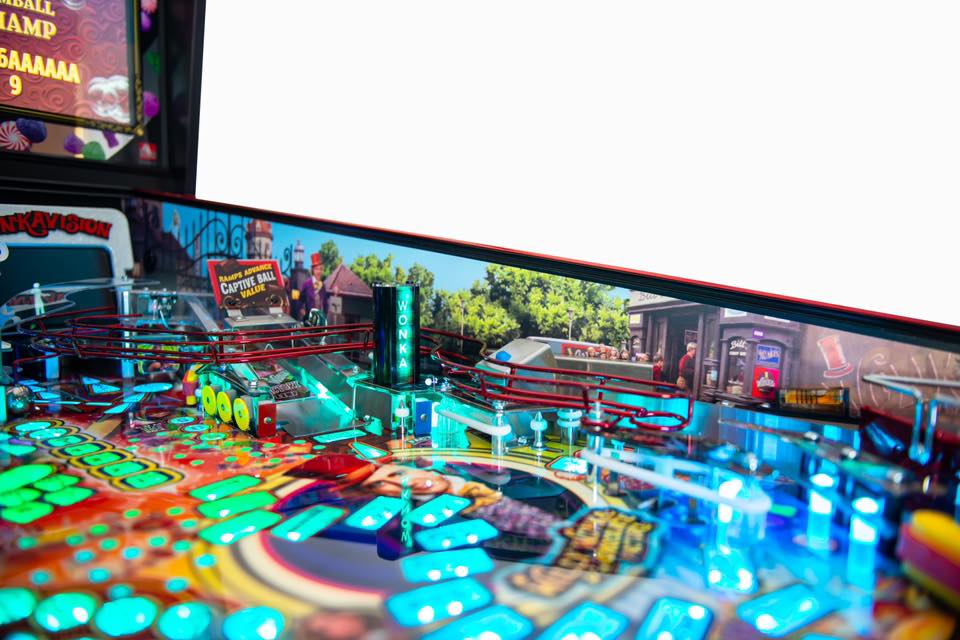 Jersey Jack Pinball revealed the Willy Wonka's Collectors Edition – check out more details here!
---
Chicago Gaming Company Reveals New Medieval Madness Display, Topper, and Lighting
---
Jersey Jack Pinball Announces Support for Bluetooth Headphones and Automatic Internet Code Updates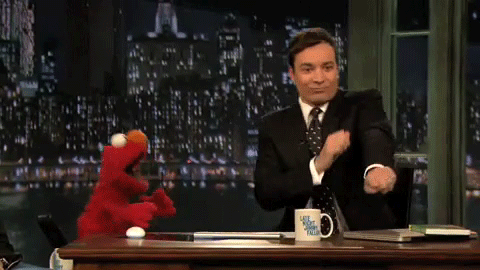 Jersey Jack Pinball made two major announcements during their seminar on Saturday evening.
First off, they announced their games would be able to connect to bluetooth headphones! What that means is that if you have bluetooth wireless headphones, you can connect those headphones to a JJP game on location so you can hear the game sounds better – directly through your headphones. There will be a button on the front of the game, or you can hold in the right flipper to be prompted to find and pair your headphones. This will be available to all games if you purchase a bluetooth dongle (Dialed In already has one). The plan is to start including this as a standard feature starting with their next game.
The second thing that was announced was automatic internet code updates!!! In a nutshell, here is how it will work. You will go into Wifi settings on your game, and connect to your Wifi like you do with any other device. Then it makes a modem sound through the speakers of the game (really it does) as it connects. Then you can update your game without having to use any USB drives, etc, and do it straight through Wifi. Similar to the bluetooth update, this will be available for all games if you purchase a Wifi dongle. You can also do a wired connection. The user interface is still being developed, but they do plan on having some different options on when the updates will happen (ex: you can have it update while you are sleeping, or you can do it manually, etc.). JJP plans to start including this as a standard feature starting with their next game!
---
TWIP reached out to Jersey Jack Pinball regarding the testing of this new feature, and Keith Johnson from JJP shared the following:

We have announced an open beta test of our Internet update system. The test will begin on WW, and eventually rollout to all previous games in order (POTC, DI, etc.). If people are interested after reading the terms & conditions, they can contact me (keith@jerseyjackpinball.com) to join up. If testing wireless and accepted into the program, we will ship them a dongle.

A separate beta will probably roll out in DI for Bluetooth audio testing, since DI has a BT dongle that shipped with the game.

Both features will be backward compatible, and will require the purchase of a BT dongle, wifi dongle, or ethernet cable, though not necessarily from us. They will have to be recommended brands, though.

It is expected that these features will roll out in the next game and all games following. As for anything else involving connectivity, we haven't announced anything.

– Keith Johnson
---
Stern Pinball Reveals Black Knight Topper
---
Haggis Pinball Reveals Celts
---
Pinball News Coverage of Expo Seminars
If there were any seminars you missed and want to read a recap, our friends at Pinball News had great coverage of all the seminars – check out their coverage here!!
---

This week we talk about Led Zeppelin rumors that were circulating at Expo – next week we'll talk Jaws, Goonies, Rush, more Led Zeppelin, and Stranger Things.

Get access to this info plus get free shirts and swag from TWIP and get free entries into the monthly drawings and help keep TWIP going by signing up on Patreon at the $20 level.

Thank you for considering supporting This Week in Pinball!!

Other Manufacturers
More

Team Pinball: The Mafia

Circus Maximus: Kingpin, Python's Pinball Circus

Homepin: Thunderbirds

Suncoast Pinball: Cosmic Carnival

Great Lakes Pinball: Exposé

Haggis Pinball: Wraith, Celts

Pinball Brothers: Queen?, Barry Oursler's Original Theme?, Playboy?

Dutch Pinball: Bride of Pinbot 2.0, Bride of Pinbot 3.0 (on hold), The Big Lebowski (production/legal issues)

Silver Castle Pinball: Timeshock

Phénix Pinball: Goblin Contest

Pinball Adventures: Punny Factory, Sushi-Mania, Ninja Mania, First Class, Canada Eh!

Disclaimer: Any articles, interviews, or mentions of pinball manufacturers or pinball products is NOT an endorsement.