Expo Preview | Stern Patent for User Modifiable Pinball Machine | Scott Danesi Talks Second Game | Pinball on Today Show and in China | New Code Drops | Insider: Part 1 - Rumors and What is Known: Karate Kid, TMNT, Godzilla, Motley Crue, Beetlejuice | Pinball Market Trends Shirt Reveal

— This Week's Top 5 Stories —
---
1. Expo Preview
Expo week is here!!
Here is a non-comprehensive list of just some of the cool stuff to check out! (Have anything to add? Send an email to thisweekinpinball@gmail.com!)
Wednesday
Tune in Wednesday evening to the Expo Epic Tailgate Stream LIVE on the FLIP N OUT Twitch channel!!
Starting at 6PM Central (7PM Eastern) a bunch of pinball personalities will be talking all things pinball! There will be live chat, live call-ins, and no pinball being played as this is a tailgate event with talk and interviews in anticipation for Expo. Come hang out!!
Guest List includes:
Ken Cromwell (Special When Lit)
Bill Webb (Special When Lit)
Steve Bedi (Special When Lit)
Zach Meny (This Week in Pinball Podcast, Flip N Out, Straight Down the Middle)
Jeff Patterson (This Week in Pinball)
Todd Tuckey and Team (TNT Amusements)
Dwight Sullivan (Stern Pinball)
Corey Stup (Stern Pinball)
Chuck Ernst (Stern Pinball)
Keith Johnson (Jersey Jack Pinball)
Scott Danesi (Danesi Designs, Spooky Pinball)
Jason Fowler (Slap Save Pinball Podcast)
Matt Koenen (Slap Save Pinball Podcast)
Marc Silk (Professional Voice Actor)
Brian Allen (Acclaimed Artist, MB and AFM Backglass Rethemes)
Waiting on confirmations from others at American Pinball and Jersey Jack Pinball
The stream is sponsored by Flip N Out, hosted by Special When Lit, and will have drinks provided by Two Brothers Artisan Brewing and their Pinball Pale Ale!
Thursday
Stern Factory Tour (Buses leave hotel Thursday @ 9:00AM)
Pinball Life Open House (Thursday 10AM – 4PM)
Meet the Pinball Media (Thursday @ 3:00PM – 9:00PM)

Say hello to your favorite pinball personalities!

EXPO: Vendor Halls and Game Hall Opens (Thursday @ 6:00PM)
Project Pinball Silent Auction and Superdawg fundraisers begin (Thursday @ 6:00PM)

Over 60 items donated to bid on to help support Children's Hospitals – a couple example items include: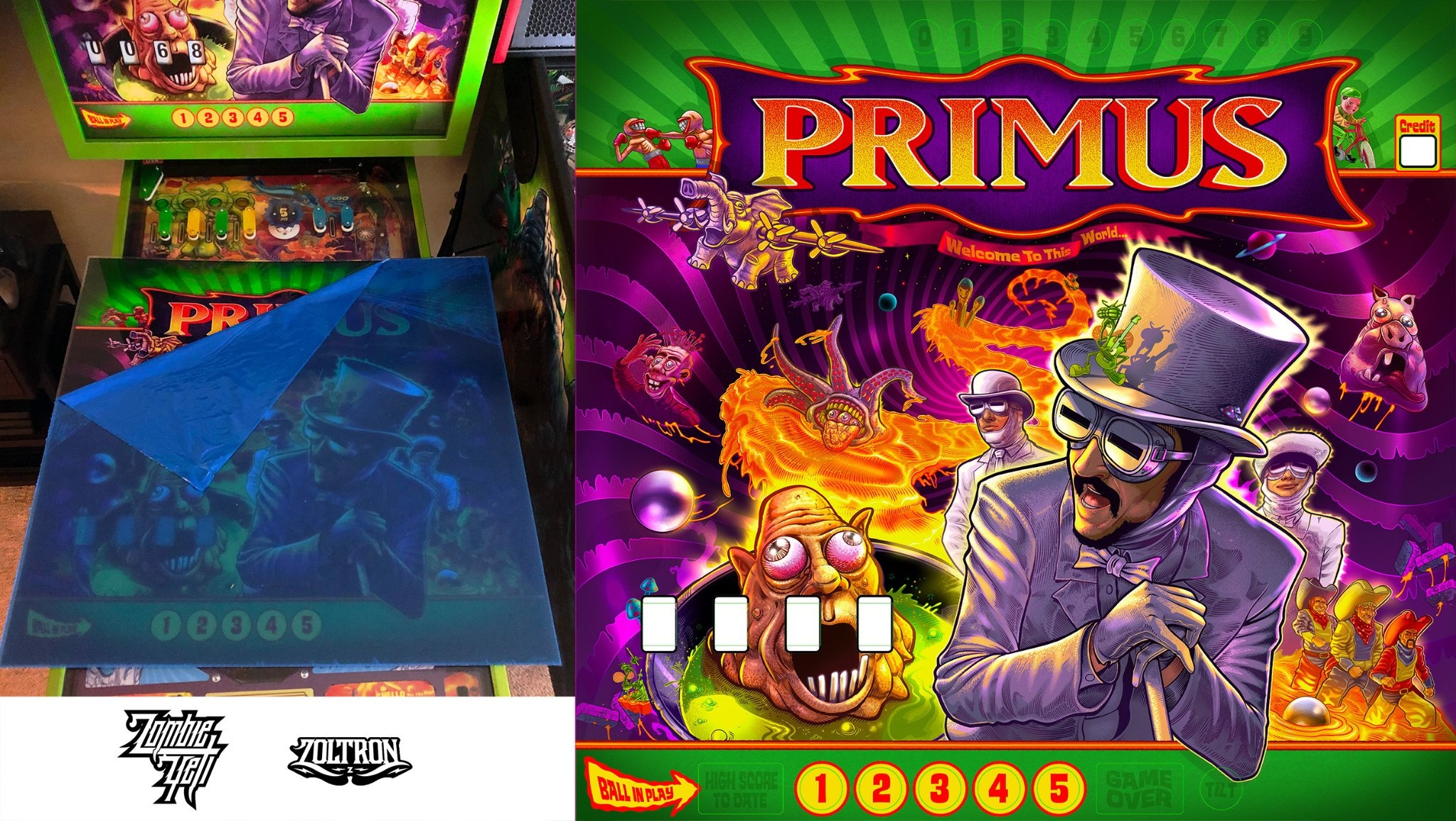 American Pinball Talk: Josh Kugler and Joe Schober (Thursday @ 6:30PM)
Friday
EXPO: Game Hall Opens (Friday @ noon)
Pinball Life Open House (Friday 12PM – 6PM)

The Pinball Life Open House will also auction off a special Total Nuclear Annihilation (#550) and Medieval Madness LE (#1), both with a bunch of cool goodies, with all the money raised going to help fight Type 1 Diabetes!
Meet the Pinball Media (Thursday @ 3:00PM – 9:00PM)

Say hello to your favorite pinball personalities!

EXPO: Vendor Halls Open (Friday @ 4:00PM)
Modern Pinball Design and Engineering: Pat Lawlor (Friday @ 4:00PM)
Feud without the Family: Dwight Sullivan and Corey Stup (Friday @ 7:00PM)
Elvira Launch Party event, emceed by Jack Danger (Friday evening)
Saturday
EXPO: Game Hall Open 24 hours
EXPO: Vendor Halls Open (Saturday @ 10:00AM)
Meet the Pinball Media (Saturday @ 3:00PM – 9:00PM)

Say hello to your favorite pinball personalities!

The Making of Black Knight: Steve Ritchie (Saturday @ 3:00PM)
The Making of Jurassic Park: Keith Elwin and Jurassic Park Team (Saturday @ 4:00PM)
Elvira House of Horrors Seminar: Team Elvira (Saturday @ 5:00PM)
An Evening with Jersey Jack: Jack Guarnieri and Staff (Saturday @ 8:00PM)
Jurassic Beats at Pinball Expo presented by Freakeasy and Marco (Saturday @ 11:00PM)
What Else to Check Out
Chicago Gaming Company Updates to Medieval Madness
Haggis Pinball: Celts Pinball
Check out the full Expo schedule here!
---
2. Head2Head Podcast: Stern Patent for User Modifiable Pinball Machine
Our friends at the Head2Head Pinball Podcast shared an interesting find last week on their podcast. Listen to the full podcast here!!
During the podcast, H2H shared info about a patent they had found online regarding Stern Pinball. Stern filed for a patent in March of 2018, and it was just published last month. Check out the five page patent below:
It includes the following Abstract:

A modifiable pinball machine includes a processing device, a memory storing instructions executable by the processing device, a communications interface coupled to the processing device for receiving new music data from a source external to the pinball machine for storage in the memory, and a speaker coupled to the processing device for playing music retrieved from the memory. The new music data is provided with data useable by the instructions to cause the processing device to automatically retrieve from the memory the new music data in lieu of originally provisioned music data, for playing via use of the speaker, when the pinball machine is caused to operate in a predetermined operating state.
This is a very interesting patent and gives us a first glimpse into online connectivity ideas and how it may change this hobby. TWIP reached out to Stern regarding the patent, but they had no comment. We'll keep you updated as we learn more!!
---
---
3. Special When Lit: Scott Danesi Talks Second Game
Our friends at the Special When Lit Pinball Podcast had another great episode last week. It included Dr. John – their Spooky Pinball correspondent – who talked to Scott Danesi, and Scott gave some interesting tidbits about his upcoming second game:

What I'm really proud of on this next game is the amount of actual physical things the ball is actually going to do. It isn't a boring layout, we'll just put it that way. But TNA is not boring either, to me that is a very interesting layout. So take that as you will.

– Scott Danesi
Listen to the full podcast here!!
---
4. Pinball on Today Show, Pinball in China
Pinball got some great exposure worldwide last week, including a segment on The Today Show. The Today Show segment was called "How pinball is making a comeback" and was shot at Lyman's Tavern in Washington DC. The segment talks about competitive pinball and the number of players in the IFPA and tournaments held. It also features Stephanie Traub, the top ranked woman in DC.
A funny exchange happened when NBC's Savannah Sellers got on a machine with Stephanie beside her giving tips. On the first clip, the ball comes down the inlane and drains, and shortly after that she flips the flipper. Savannah turns to Stephanie and says "Shoot! What went wrong?" Stephanie laughs and says "You didn't flip the flipper". Before long though Savannah was nudging the ball back into play and just having fun 🙂
Last week Stern also shared a bunch of images from the GTI Asia China Expo 2019 Show – check it out!!
---

20% off COUPON! Just enter "expo2019" at checkout or click here to have the coupon automatically applied!
---
5. New Code: Willy Wonka, Jurassic Park, Ghostbusters
There were several code updates last week, including code version 1.25 for Willy Wonka and the Chocolate Factory which includes a new mode called Wonka Bar Ransom mode when you reach 200 bars! Check out all the details on the code updates below:
---

This week we talk about rumors and what is known on Karate Kid, TMNT, Godzilla, Motley Crue, Beetlejuice, and next week we'll talk Jaws, Goonies, Rush, Led Zeppelin, and Stranger Things.

Get access to this info plus get free shirts and swag from TWIP and get free entries into the monthly drawings and help keep TWIP going by signing up on Patreon at the $20 level.

Thank you for considering supporting This Week in Pinball!!
---

— What Else You Need to Know Today —
Pinball Market Trends Shirt REVEAL!
For readers that listen to the TWIP podcast, the wait is finally over – the Pinball Market Trends shirt is here!!!
---

Other Manufacturers
Disclaimer: Any articles, interviews, or mentions of pinball manufacturers or pinball products is NOT an endorsement.