Eric Priepke Interview | Cactus Canyon | Danesi #2 | Gerry Stellenberg Interview | Dirty Donny Interview | Harry Potter Awesomeness | Cosmic Carnival Updates | Rumors of CGC Remakes

— This Week's Top 5 Stories —
1. Poor Man's Pinball Podcast Interviews Eric Priepke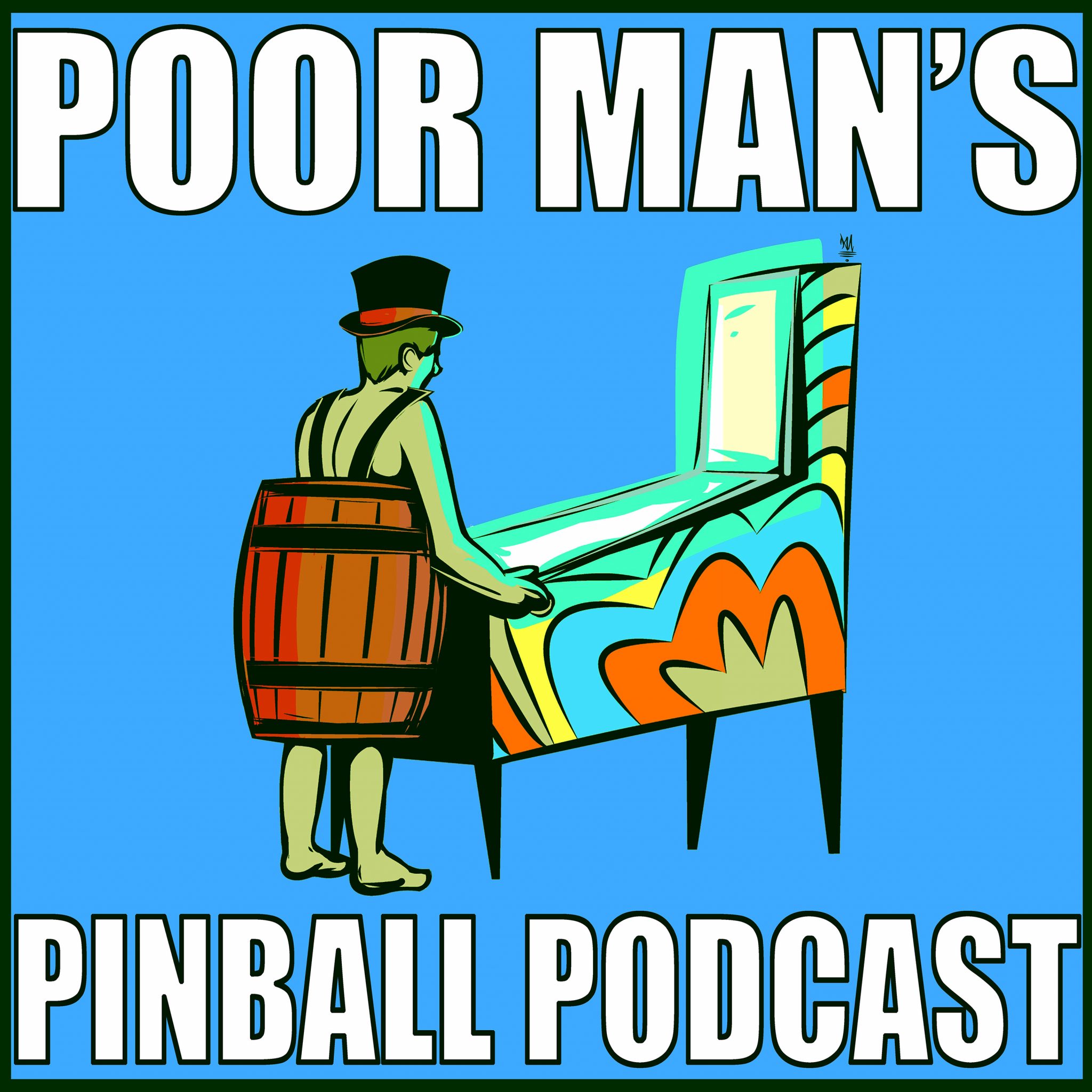 Our friends at Poor Man's Pinball Podcast interviewed Eric Priepke (epthegeek on Pinside) on their podcast last week! If you're not familiar with Eric, he – among other things – created Cactus Canyon Continued and he colorizes ColorDMD displays. He shared a very interesting story about the history of Cactus Canyon Continued, which you can listen to starting around the 14:20 mark on the podcast. Eric was then asked about Chicago Gaming Company and a possible Cactus Canyon Remake:
Poor Man's: You have no idea if they're doing Cactus Canyon?
Eric: Oh it is the next one…it's been all over.
Poor Man's: Has anyone from there contacted you?
Eric: They contacted Terry at Pinball Life because they knew that he knows me, and they said "hey, we want to talk to him about Cactus Canyon"…so then Terry calls me and said "hey they want to talk to you about something to do with Cactus Canyon, he didn't tell me what or anything and he gave me his contact information". So I called the guy, he didn't answer, and Terry said "I don't know why he gave you this number, he never answers this phone". So I called him, he didn't answer his phone, I left him a big message, I followed it up an email to his work email address. I never heard a thing. I don't know, I don't even know what they wanted.
Later they also discussed the new project he's working on – Scott Danesi's next game!
Poor Man's: Are you coding for Spooky?
Eric: I am…I am working on Scott's next game, "Haunted House Party"…
Poor Man's: Is it a theme that if you weren't doing this you would be really excited about?
Eric: Even if I wasn't involved? Yes, absolutely.
…
Eric: It is essentially what is coming up after they are done with Alice Coopers.
…
Poor Man's: So are you working on actual rules and code?
Eric: Yeah, I'm doing the game code part of it.  Scott doesn't want to program it, so he brought me in to do the heavy lifting part on the coding part.  Bowen is still involved like he is on Alice Cooper as far as helping to architect rules, but I'm doing the production end of the software.
…
Eric: I think it is a really good layout, it shoots really good. The whitewood is pretty much done…I think it is a really good shooting layout, it is really fun, and it is very very different from TNA.

[Scott Danesi's second game] is very very different from TNA.

– Eric Priepke
Listen to the full episode here, and throw the Poor Man's Pinball Podcast a LIKE on Facebook here!
---
2. Gerry Stellenberg Interview on Kaneda's Pinball Podcast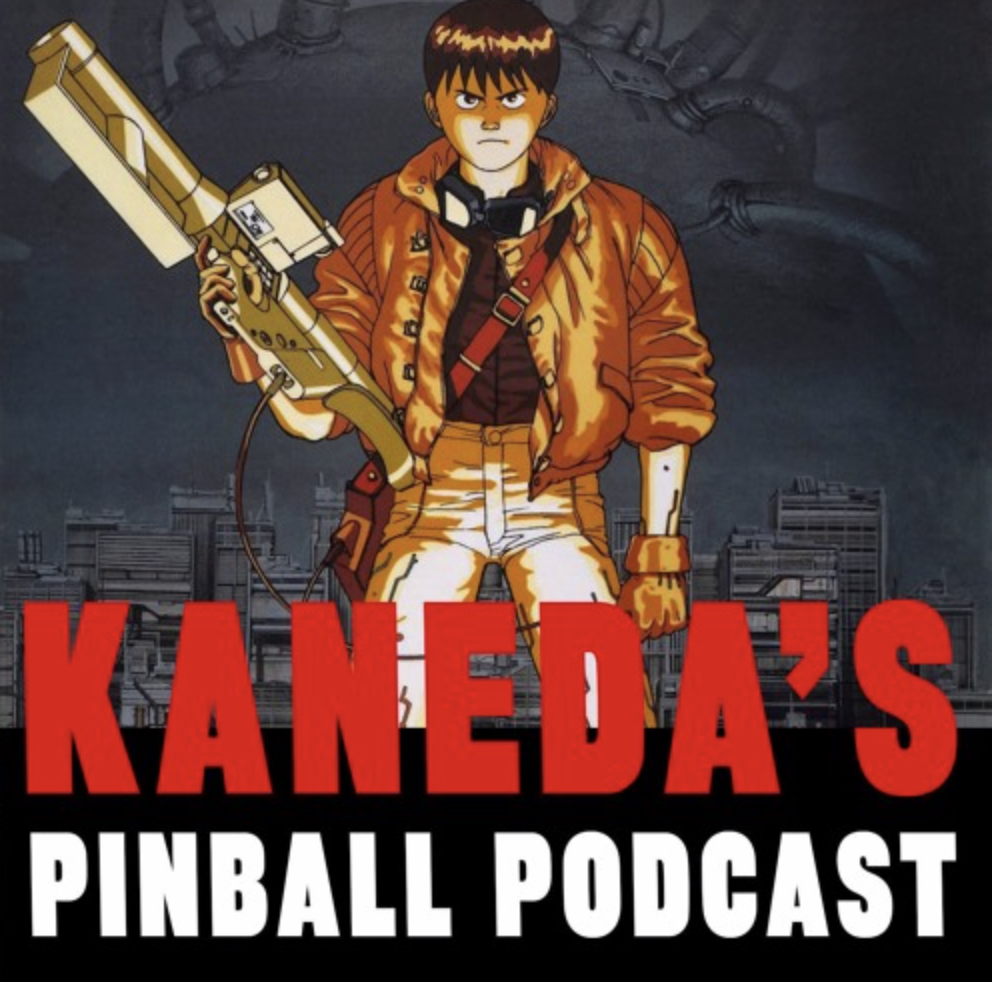 Gerry Stellenberg joined Chris Kooluris on Kaneda's Pinball Podcast last week and discussed the next game in the pipeline for the P3 Platform – check it out:
Gerry: By the way, we're working on game #4, I call it game #4 because it is our 4th playfield, and it addresses a lot of the things people complain about [regarding past P3 games}.  It is an exciting theme, an immersive package that has the whole world under glass thing, it has a whole team of developers working on it…it is an exciting theme, it is not a license.
…
Gerry: We've had people complain…[that] there is not a super immersive playfield layout with toys and things – Jersey Jack is the master at it, right?  They develop these playfields that you look at it and you feel like you're inside the environment that the theme is.  We're getting better at that, that is what we're doing on this game.  We're implementing technology or mechanical assemblies that go down lower on our physical playfield.  One of the biggest knocks [people have said about the P3] was "you have this huge LCD and there is nothing on top of it so you can only do very open games", and we've long said that's not true.  We can float assemblies over the center of the playfield just like we float the flippers over the playfield.  This game that we're developing will have the most versatile physical mechanical device ever developed in a pinball machine…  It is the most versatile physical pinball mechanism ever developed.  Write it down, mark my words, you'll say the same thing when you see it.  But that is part of the package.  A physical mechanism doesn't make the game fun.  What makes a game fun and interesting is the immersion, is the gameplay, is an attainable set of rules, it is a complete package.  And we have a team together that has learned from the past and we believe is putting that package together.  We're super excited about the game and we can't wait to show people.

This game that we're developing will have the most versatile physical mechanical device ever developed in a pinball machine. It is the most versatile physical pinball mechanism ever developed. Write it down, mark my words, you'll say the same thing when you see it.

– Gerry Stellenberg
…
Gerry discussing a possible release date:  It might be before the end of the year, it might be at TPF next year. It will be ready when it is shown though.  When you see the machine, when we show it to you, you'll be able to buy P3s with this game or add this game to your existing P3, we'll ship them that week.
Check out the full episode here!
---
3. Dirty Donny Interview on Arcade and Pinball Talk
Pinball artist Dirty Donny joined Arcade and Pinball Talk last week for an interview about his upcoming pinball machine from Suncoast Pinball, Cosmic Carnival! He also discussed his other past pinball projects and what is going on in Donny's life – check it out:
---

---
4. Harry Potter VIRTUAL Pinball Video
Yes it is still a virtual pinball, and there are currently NO plans to make this into a physical pinball machine. But check out how this Harry Potter machine is coming along! Here is a walkthrough of some of the rules.
For a gameplay video, click here! Don't worry, we won't be covering this machine EVERY week. Probably not anyway.
(Editor's Note: So apparently I need to buy or build one of these virtual machines. If you have one for sale or build them or have plans for a build and are looking for a new best friend, PLEASE reach out to me at thisweekinpinball@gmail.com!)
---
5. Cosmic Carnival Production Updates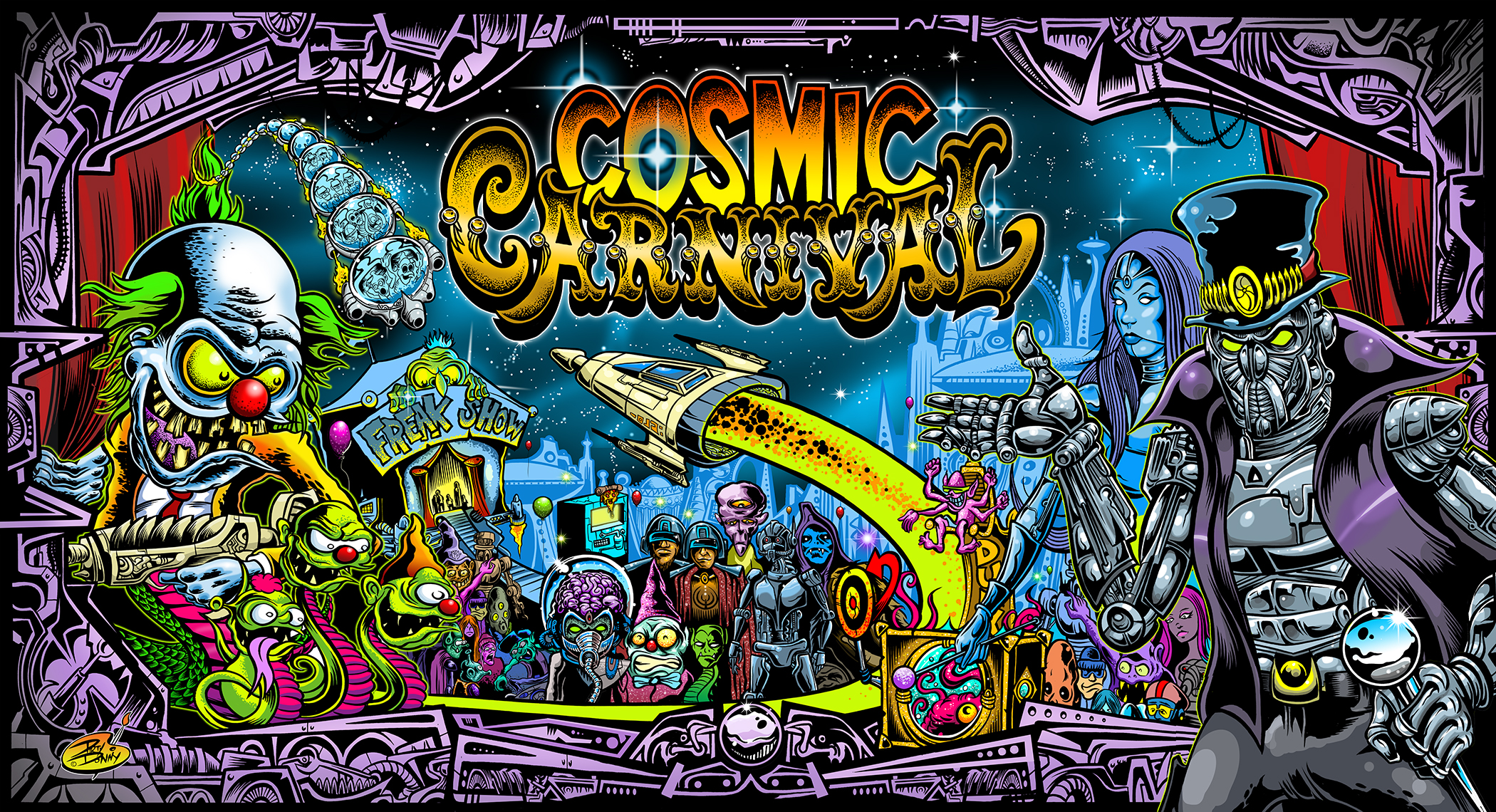 Suncoast Pinball shared a few updates last week on Facebook, including that their first production playfield is now officially on the line – check it out!
---

This week we share rumors about what titles are in the pipeline at CGC, and rumors on titles they plan to avoid.

Get access to this info plus get free shirts and swag from TWIP and get free entries into the monthly drawings and help keep TWIP going by signing up on Patreon at the $20 level.

As you know, here at This Week in Pinball we do a BOATLOAD of giveaways every month – if you like free stuff, click here to find out how to enter the monthly drawings!
Today is the LAST DAY to enter to win a special giveaway for a Dirty Donny PINBALL WIZARDS & BLACKLIGHT DESTROYERS Hardcover book, sponsored by SunCoast Pinball!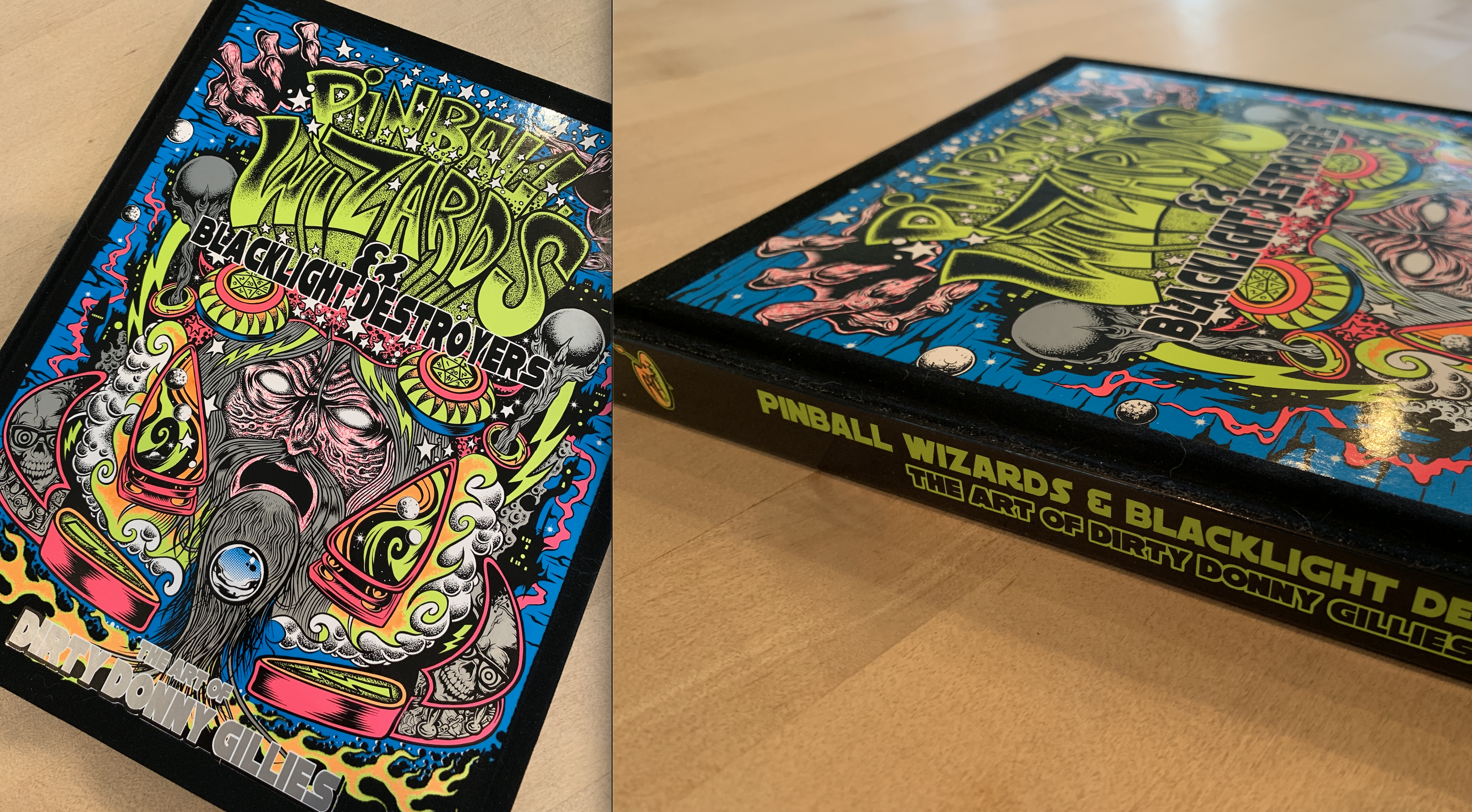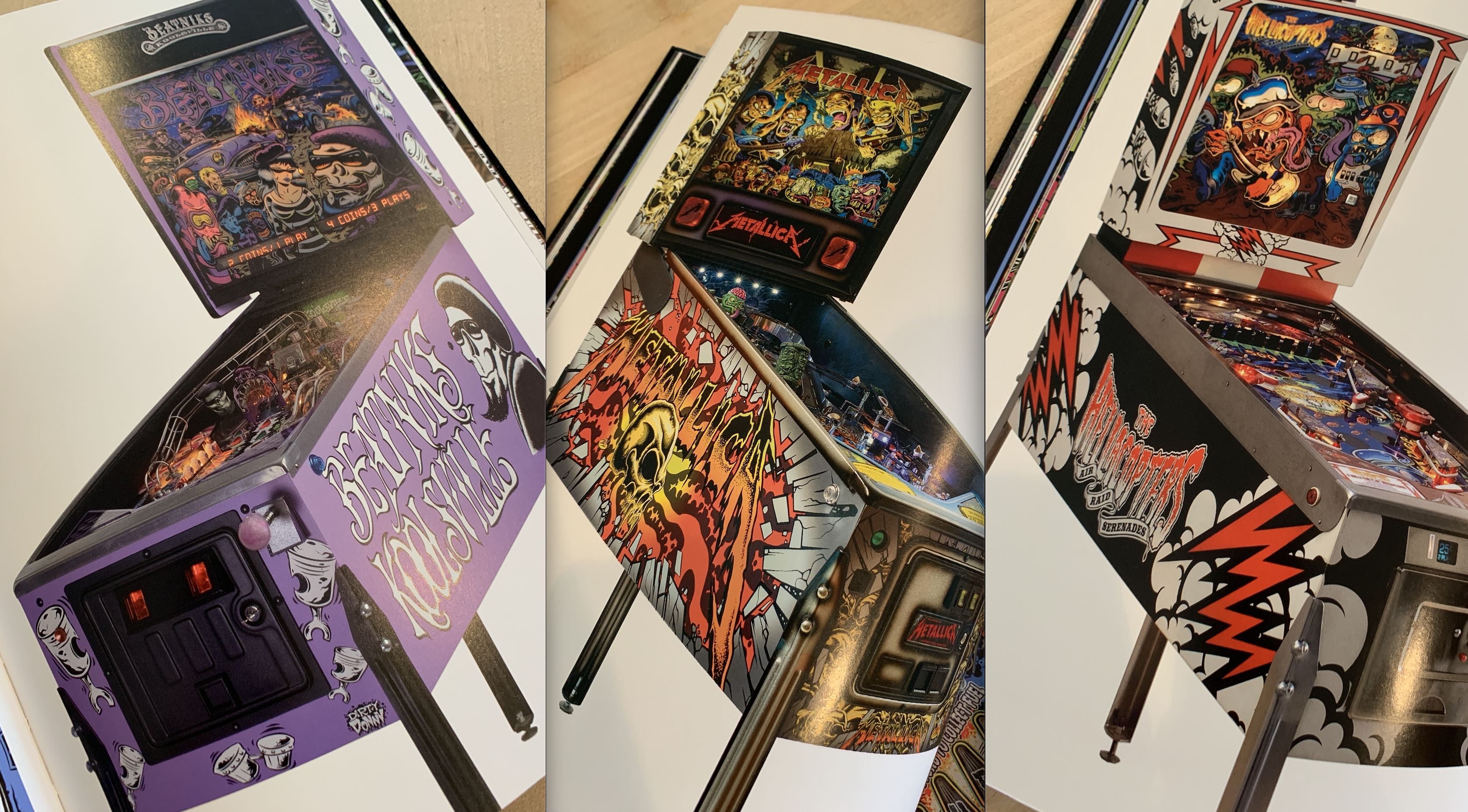 Easy to Enter, You Can Get up to Three Entries:
One entry option: LIKE our Facebook page (go here, click like)
Second entry option: Follow us on Twitter (go here, click follow)
Third entry option: Sign up to receive email alerts for new posts from This Week in Pinball (sidebar, or email us)
PLEASE NOTE: You must EMAIL us at thisweekinpinball@gmail.com to let us which of these you have done! If you've already done one or more of these items, just email us and let us know you've already liked our Facebook page or followed us on Twitter and you'll be entered into the drawing.

— What Else You Need to Know Today —
The Rocky Mountain Pinball Festival had two very intriguing pinball applications revealed over the weekend – PINQUEST and ROCK, PAPER, FLIPPERS. We'll cover these in more detail next week, as we are very interested in learning more about both!

My first New In Box pinball machine was Stern's Guardians of the Galaxy, and it was memorable. I had a buddy delivering it to my house during a snow storm, and he got stuck on our lane, and I literally had to shovel snow away so he could get close enough to drop it off. And it was SO worth it! (Note: I bought it after it had been out a while and the code had progressed.) My next NIB game will most likely be Willy Wonka.
Are you considering a NEW pinball machine?? If so I highly recommend Zach Meny, the owner of Flip N Out Pinball – contact him at 847.778.4876 or at zach@flipnoutpinball.com.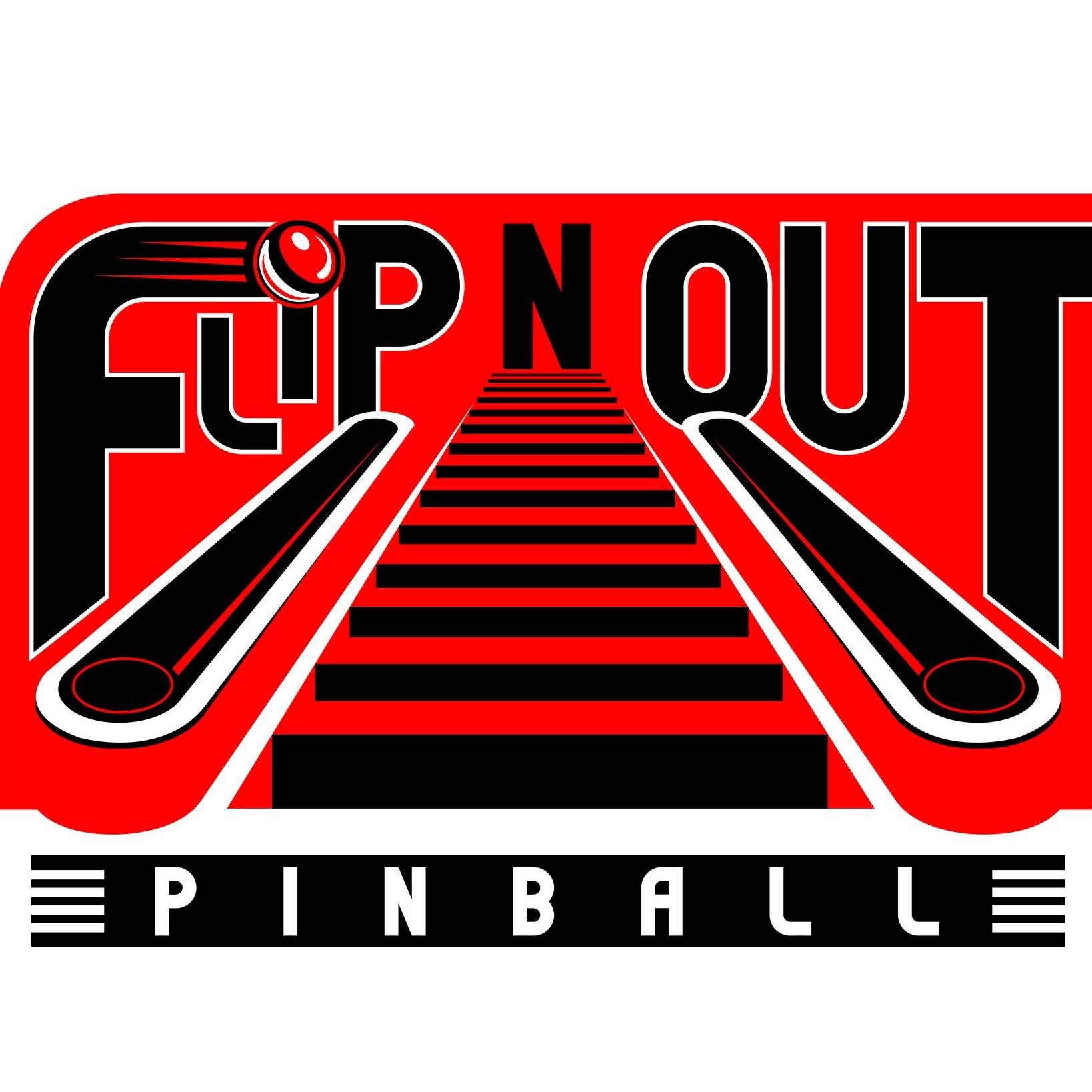 PS: Zach, where's my Wonka??

Identify the pinball machine pictured below for a chance to win a limited This Week in Pinball Lapel Pin! Drawing will be held monthly!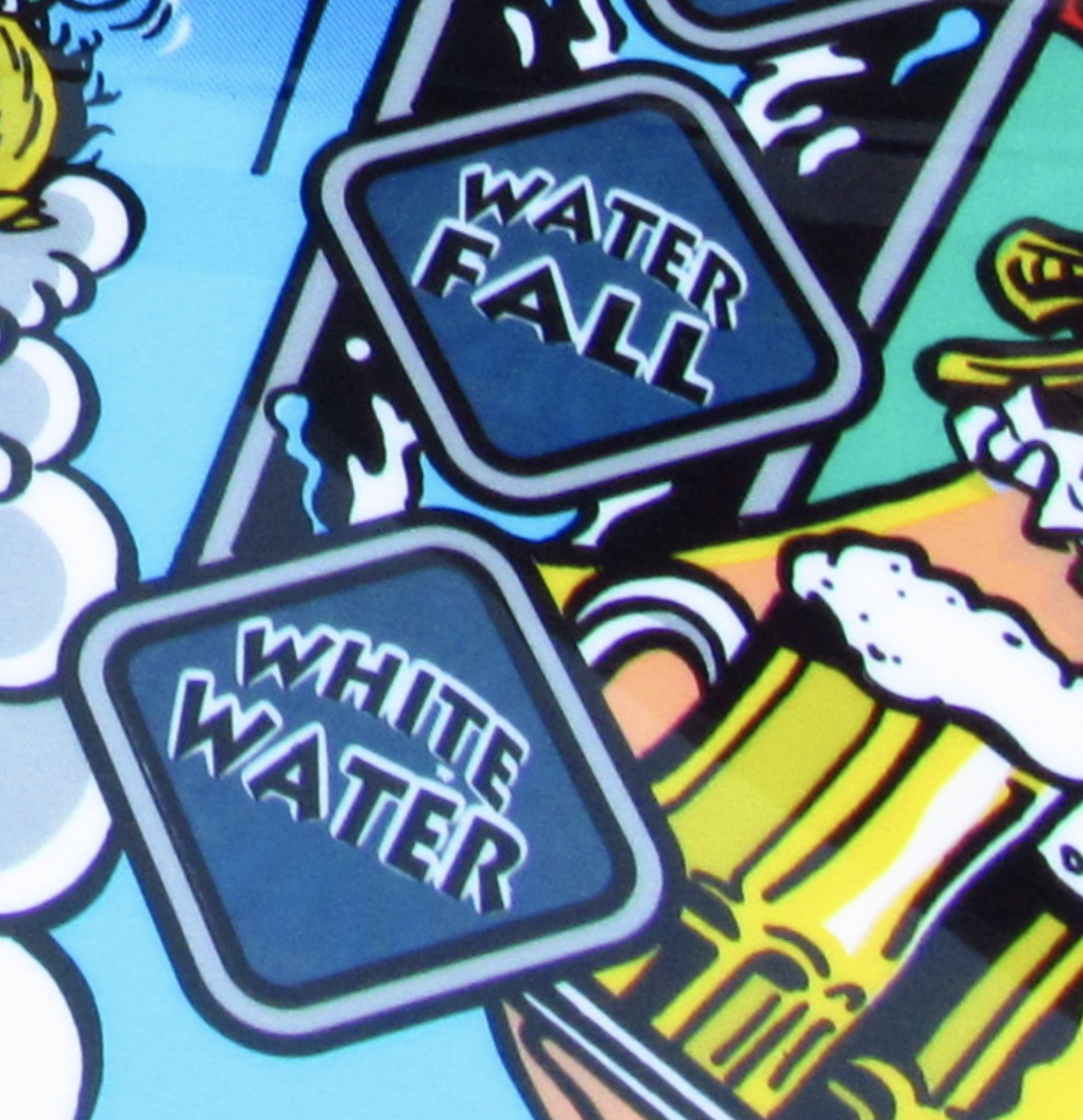 Last Week's answer: Iron Man
Email guesses to thisweekinpinball@gmail.com, correct answers will be entered into the drawing for the limited TWIP Lapel Pin!
CONGRATS to Trent Augenstein who won the April Lapel Pin!

Other Manufacturers
More

Team Pinball: The Mafia

Circus Maximus: Kingpin, Python's Pinball Circus

Homepin: Thunderbirds

Suncoast Pinball: Cosmic Carnival

Great Lakes Pinball: Exposé

Haggis Pinball: Wraith, Celts

Pinball Brothers: Queen?, Barry Oursler's Original Theme?, Playboy?

Dutch Pinball: Bride of Pinbot 2.0, Bride of Pinbot 3.0 (on hold), The Big Lebowski (production/legal issues)

Silver Castle Pinball: Timeshock

Phénix Pinball: Goblin Contest

Pinball Adventures: Punny Factory, Sushi-Mania, Ninja Mania, First Class, Canada Eh!

Disclaimer: Any articles, interviews, or mentions of pinball manufacturers or pinball products is NOT an endorsement.