Greatest Pinball Finals Ever? | Elvira 3 Coming in October | ACNC Co-op Mode | Cosmic Carnival Rules | Steve Ritchie Adventures | Tommy Floyd Steps Down from Nitro | Hover | deeproot Tour, Rumors on Titles

— This Week's Top 5 Stories —
0.5 Greatest Pinball Finals Ever?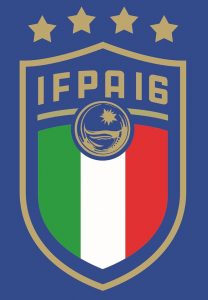 In one of the greatest pinball matches of all time, Johannes Ostermeier beat Daniele Acciari in the finals of the IFPA World Pinball Championship! Peter Andersen finished 3rd and Raymond Davidson finished 4th, but the huge story was the battle between Johannes and Daniele. The finals were a best of NINE, and Johannes and Daniele went into the last match tied 4-4. Even to get to 4-4 there were many close games and great comebacks, including a TIE on their fifth game on Rocket III, which was replayed and won by Johannas.
With it tied 4-4, the final match was on Bram Stoker's Dracula and Daniele put up a HUGE first ball of over 2.1 billion…but then the game malfunctioned before his ball was over. After a ruling from the IFPA, basically they both got three full balls, AND Daniele had a 2.1 billion advantage, so Johannes had to win by over 2.1 billion in the new three ball game. It came down to the last ball for Johannes, and after a quick ball one and quick ball two, Johannes had 2,114,180 and had to get to 3,000,000,000 to catch Daniele and take the title. And, well you know what happened. To watch just the last ball, click here and go to 6:57:00 to watch this amazing comeback!
Also, is Pinball Profile Karma a real thing?? On the most recent two episodes of Pinball Profile, our friend Jeff Teolis first interviewed Daniele Acciari in episode 200 and then Johannes Ostermeier in episode 201. Pinball. Profile. Karma.
Another cool thing – and good timing, Men's Journal recently had an article highlighting competitive pinball! They also mention This Week in Pinball in their article 🙂
---
1. Cassandra Peterson: Elvira 3 Due Out This October
Last week, Cassandra Peterson, the actress who plays Elvira, apparently shared the following on the Elvira Fan Club Facebook Page: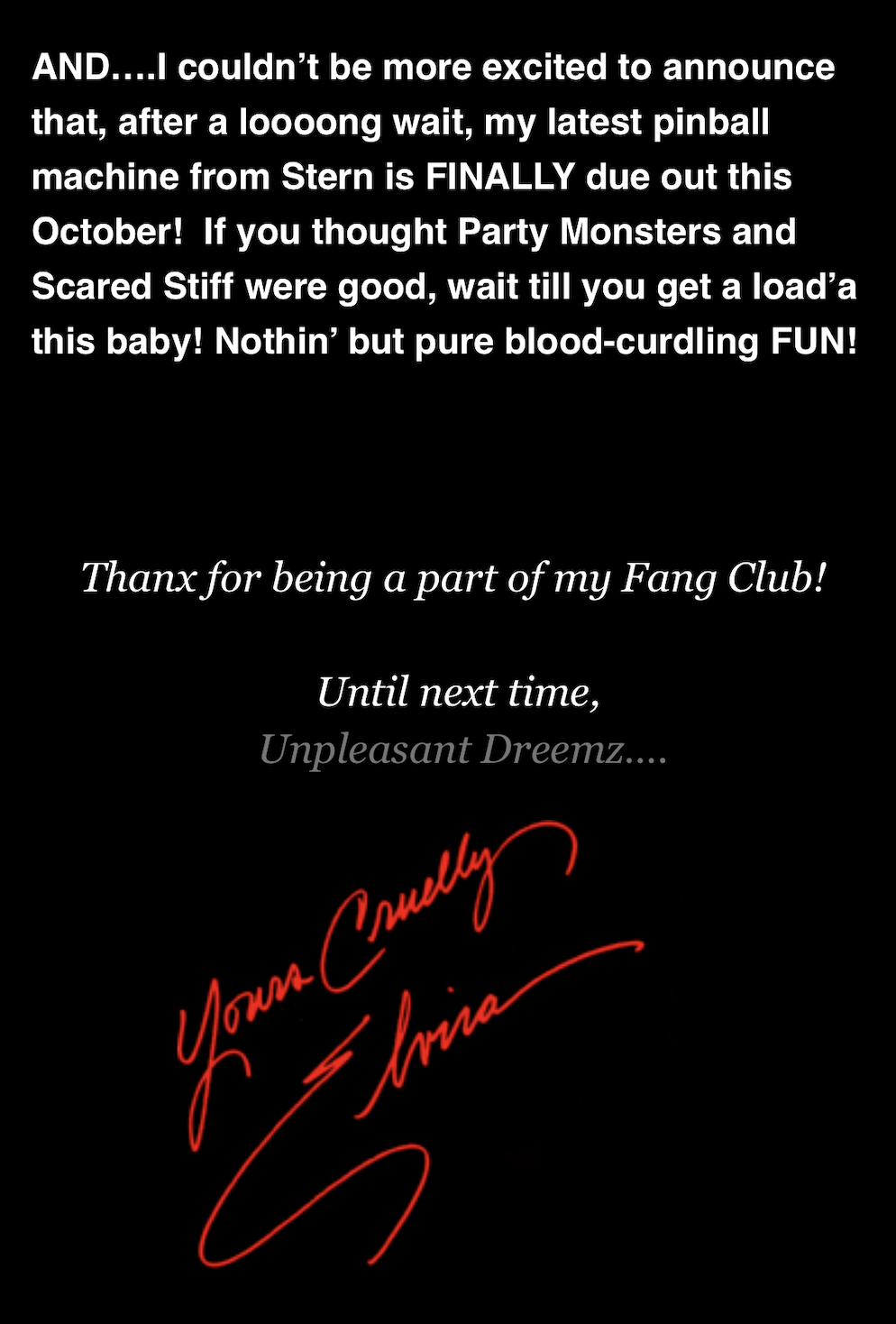 The game had been confirmed years ago, and had been heavily rumored to be released this fall – now it looks like we've heard it directly from Elvira herself!
(Please Note: TWIP is not part of the fan club so we haven't been able to verify the authenticity of this information, but we believe it to be true as people we know who are in the group have shared it with us.)
---
2. Alice Cooper's Nightmare Castle Getting Co-op Mode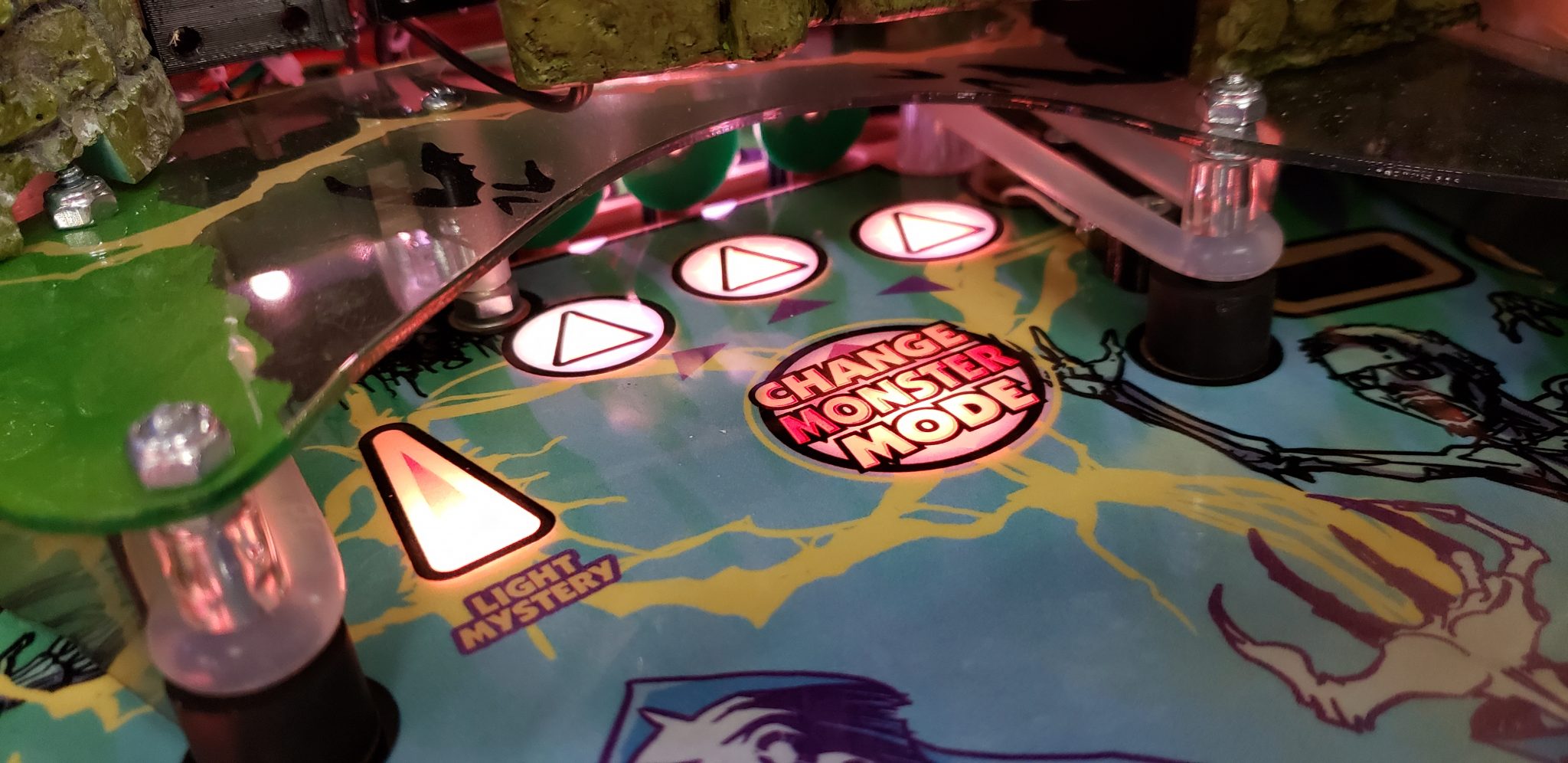 Last week Bowen Kerins joined the Spooky Pinball Podcast and confirmed that Alice Cooper's Nightmare Castle will be getting a Co-op Mode similar to Total Nuclear Annihilation! The Co-op Mode allows multiple players work together to progress through the game. Check out the full episode here!
Alice Cooper's Nightmare Castle machines continue to arrive in people's homes across the world. Our friends Zach and Greg at Straight Down the Middle recently released a review of ACNC – check it out!
---
3. Cosmic Carnival Rule Details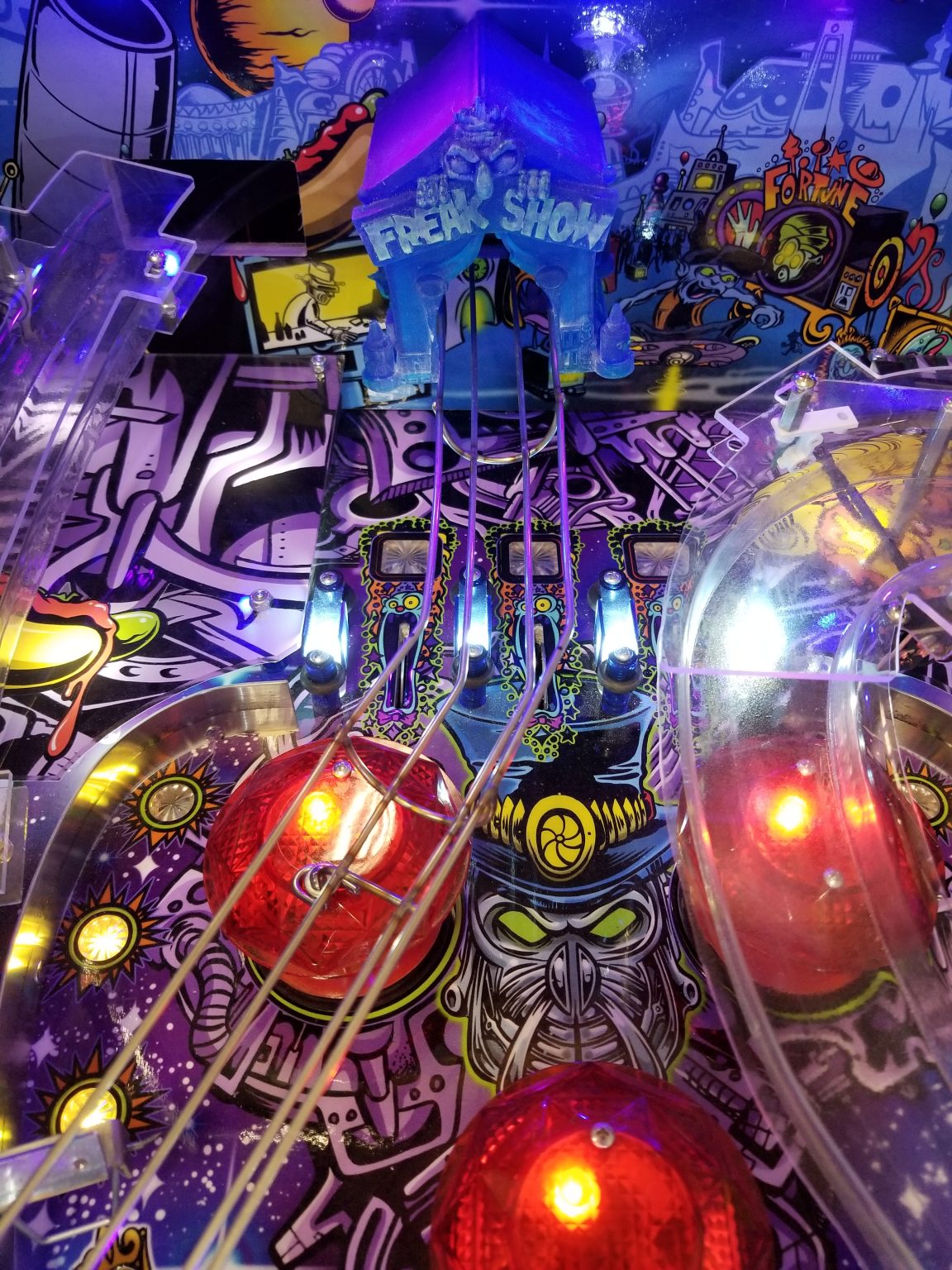 Last week SunCoast Pinball posted an overview and some of the rules to their upcoming release, Cosmic Carnival. It was shared on this post:

The base story is that you're trying to gain control of the Cosmic Carnival, the greatest carnival in the entire universe. In order to do that, you have to defeat modes presented to you by both the Ringleader and the Cosmic Clown. Your guide is Draleana, and she'll tell you throughout the game what to shoot and when. This game is rough, tough and FAST. We've got the flipper power dialed in, so you can easily chain ramp shots and different combos together.

Modes demonstrated in this video:

1. Draleana – Shoot the right 3 drop targets 3 times to start mode. Hit drop targets until you spell DRALEANA. Completion awards 1M points.

2. Comet Chaser – Shoot the left orbit 3 times to start Comet Chaser. From there, hit the skillshot by knocking down the lower drop targets and shooting the ball into the shooter lane, then shoot the lit orbits to complete the mode.

3. Dunk Tank – Complete all 3 dunk tank targets on the left to start Dunk Tank mode. From there, you have a set time to complete a left to right orbit, and a right to left orbit in sequence. Completion lights Ringleader Multiball at the scoop.

4. Ringleader Multiball – 3 ball multiball with 30 second ball save. Jackpots are available at the ramps, scoop re-lites jackpots.

5. Mystic Martians Award – A shot to the scoop when no other scoop modes are running awards a random martian award.

6. Ringleader Mode – 3 consecutive shots to the ringleader ramp start this mode. To complete, shoot each ramp 3 times in succession. Completion awards 1M points.

7. Cosmic Clown Mode – 3 consecutive shots to the cosmic clown (right) ramp start this mode. To complete this mode, you must clear all 10 shots to the standup and drop targets.

8. Security Force – Completing the lower inlane/outlane lamps twice starts this mode. When this mode starts, you must complete the 4 green lit shots. Careful though as these shots change every few seconds.

9. Skillshot – Plunge the ball and you have 10 seconds to hit the lower drop targets. Shoot the ball back into the shooter lane to get a skillshot award. Awards increase the more you make the skillshot.

Each mode completion advances the Ringleader or the Cosmic Clown tally by one. You must get both tallies to 5 in order to win control of the Cosmic Carnival. Half the modes belong to the Cosmic Clown, half the modes belong to the Ringleader.

They also shared a video showing some of these modes – check it out!
---

---
4. Loser Kid Pinball Podcast Describes Time with Steve Ritchie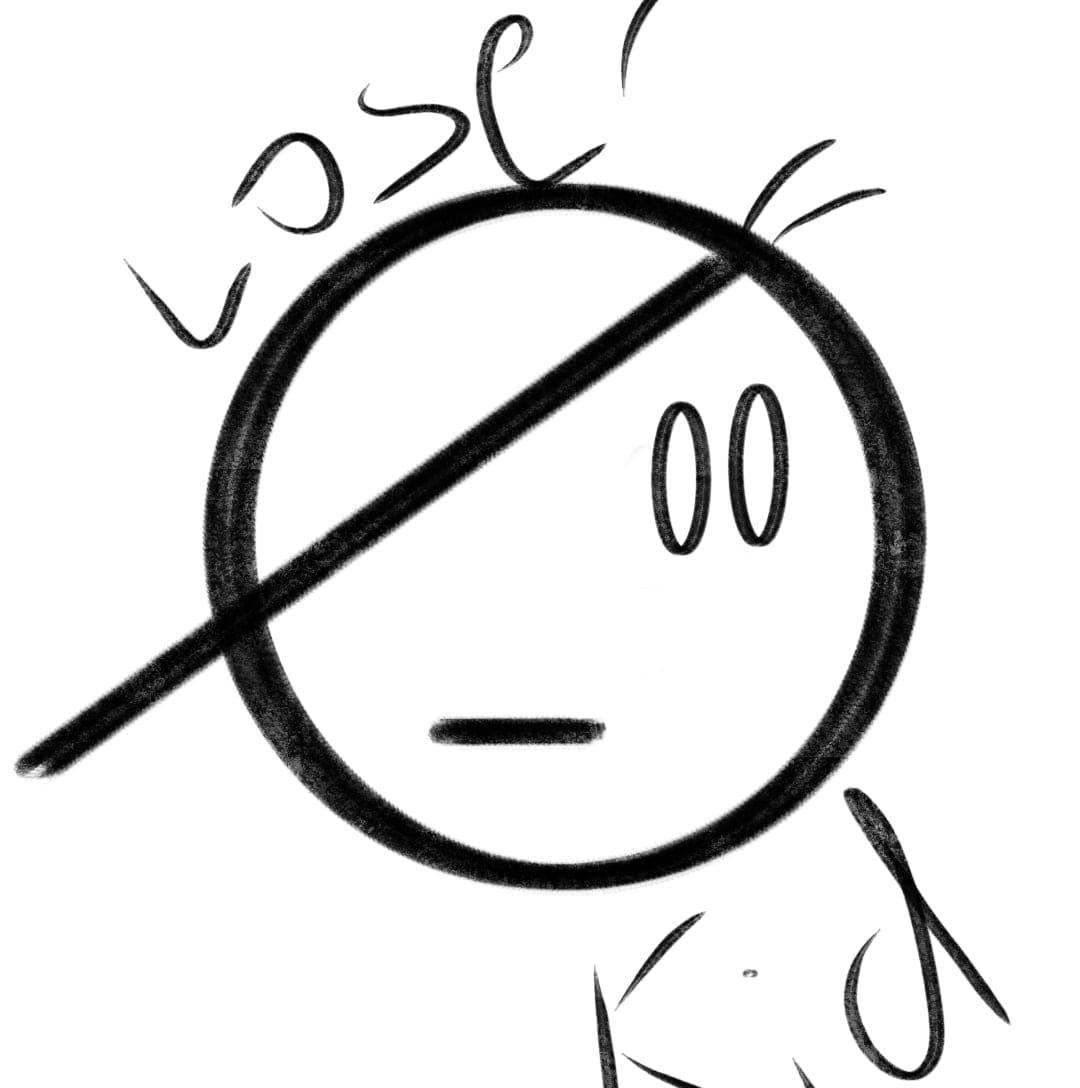 Our friends at the Loser Kid Pinball Podcast spent some time with Steve Ritchie at the Rocky Mountain Pinball Showdown! On describing some of the things that they talked to Ritchie about:
On Design Philosophy: He likes having the theme first. So he doesn't start on a design and then retrofit the theme on there. He said he starts with the LE, so he starts with the top of the line version and then figures out ways to scale it back for the Pro model.
On Themes: He said they won't do another sports game, because they never succeeded.
Check out the portion of the podcast where they describe their adventures with Steve Ritchie here!
---
5. Tommy Floyd Steps Down from Nitro Pinball
Recently, Erin Elizabeth Shadensack shared an ugly incident with Tommy Floyd of Nitro Pinball in which Tommy assaulted Erin and acted inappropriately with Erin some of her female friends. You can read more about it on this Facebook post from Erin. Tommy admitted to acting inappropriately in the comments and apologized.
Not long after, Suzanne Floyd, Tommy's wife, shared on this Pinside thread that Tommy would be stepping down as President at Nitro Pinball and "will be taking time to address his issues with alcohol and related behaviour".
---

This week we talk about our recent deeproot Tour, and discuss rumors about Big Bang Bar, The Muppets, Harry Potter, and Jurassic World..

Get access to this info plus get free shirts and swag from TWIP and get free entries into the monthly drawings and help keep TWIP going by signing up on Patreon at the $20 level.

— What Else You Need to Know Today —
Get well soon Todd Tuckey! Get back to feeling better and making videos, we miss you.
Keith Johnson revealed he had a heart attack back in February – we're glad you're doing much better Keith!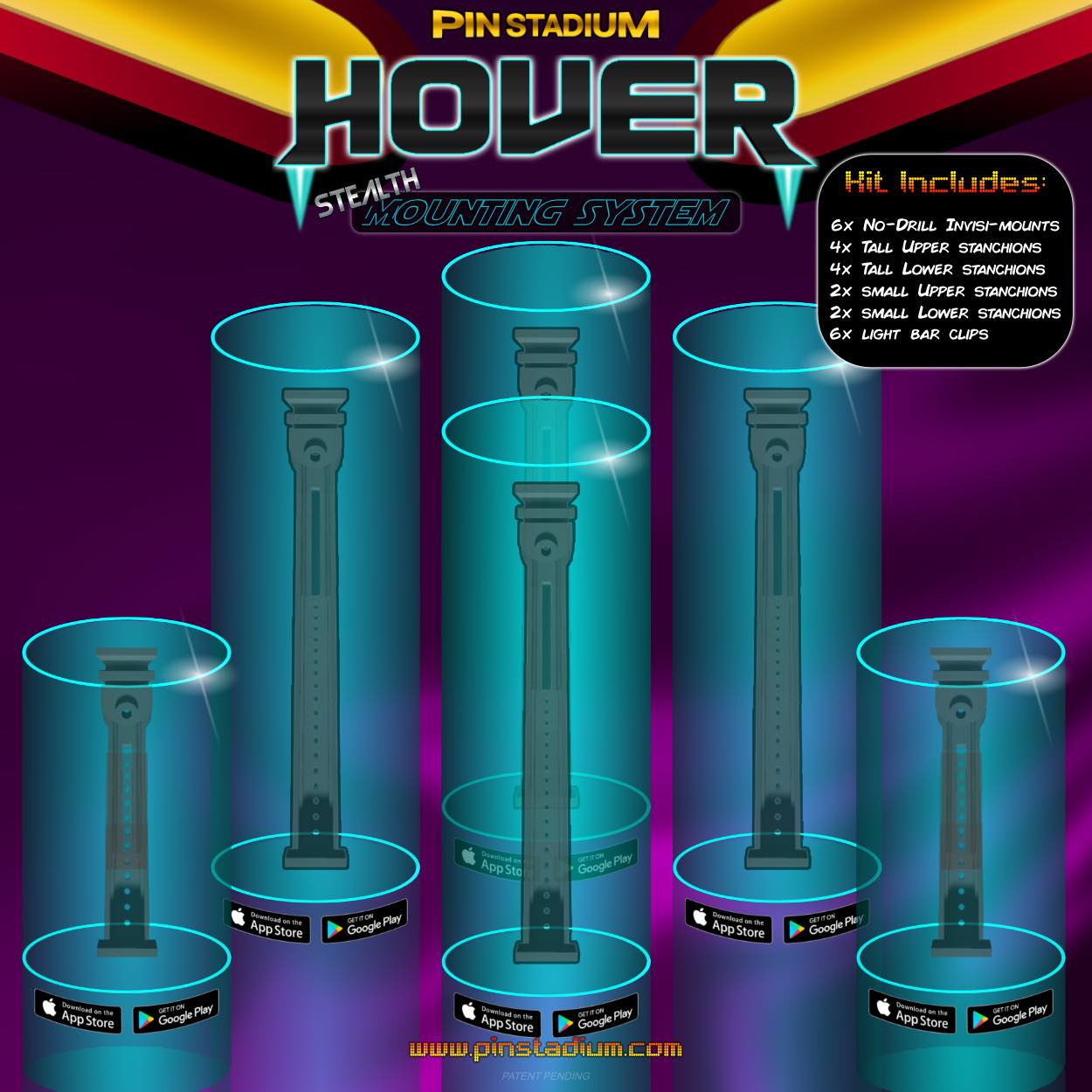 Pin Stadium Lights announced a new product last week called HOVER. It eliminates the need to remove your Pin Stadium Lights when raising and lowering the playfield! It works with all versions of Pin Stadium Lights, so you can convert your existing Pin Stadium Lights. Takes about 5 minutes to install. Click here for more information!!

Other Manufacturers
More

Team Pinball: The Mafia

Circus Maximus: Kingpin, Python's Pinball Circus

Homepin: Thunderbirds

Suncoast Pinball: Cosmic Carnival

Great Lakes Pinball: Exposé

Haggis Pinball: Wraith, Celts

Pinball Brothers: Queen?, Barry Oursler's Original Theme?, Playboy?

Dutch Pinball: Bride of Pinbot 2.0, Bride of Pinbot 3.0 (on hold), The Big Lebowski (production/legal issues)

Silver Castle Pinball: Timeshock

Phénix Pinball: Goblin Contest

Pinball Adventures: Punny Factory, Sushi-Mania, Ninja Mania, First Class, Canada Eh!

Disclaimer: Any articles, interviews, or mentions of pinball manufacturers or pinball products is NOT an endorsement.