George Gomez Interview | The Pinball Hall of Fame Breaks Ground on the Las Vegas Strip | Statement from Tim Arnold | Alice Cooper's Nightmare Castle Code Update | Southern Fried Gaming Expo Cancelled | Doug Polka Interview | Five Tips for Buying Your First Pinball Machine | Flipping Off Cancer | The Best Save Ever? | When Pinball Machines Attack | The Ultimate Skill Shot | WWE HQ | Pennsylvania Mansion

— QUICK HITS —
Pinball Profile Interviews George Gomez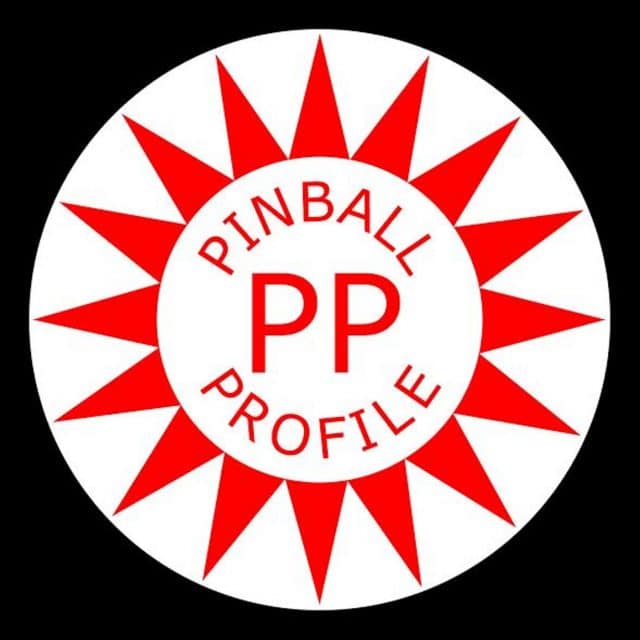 Our friends at Pinball Profile interviewed George Gomez, Chief Creative Officer at Stern Pinball! Here are just a few highlights:
On if the focus will be more on the home buyers rather than location pinball with the current climate:
GG: It is hard to say. One of the beauties of the commercial model [Pro model] is the price…Sometimes the simplicity of the pro tends to make it a better shooting game. In some cases…the pros became more popular than the premium because they shot better [or because] the additional architecture or additional toys or features in the premium didn't resonate… I don't know that the commercial products [Pro model] are going to go away. We're going to do everything in our power to help the guys operating games in whatever way we can. We're interested in a commercial market as much as a consumer market.
On obstacles people may not know about regarding delays and code and shipping "finished" games:
GG: There are a lot of peripheral things that people don't see that have nothing to do with our effort or our ability to finish the game. There are a ton of licensing challenges, every licensor relationship is different…there are financial and economic restraints and there are manufacturing constraints that need to be taken into account. There are durability issues. It is not unheard of that we have a durability issue that comes up in testing and it delays development…those are the things that nobody ever sees and nobody ever talks about.
On the TARGET_GAME_TIME system adjustment getting more people interested in pinball:
GG: Yep – those guys have a patent on that thing, which is why you saw us announce it, because the patent was granted…a lot of the thought process is more ways of keeping people engaged with the product. That comes from not only watching a lot of people play but playing a lot. That is the stuff that triggers those kinds of ideas.
George also talks working from home, the impact from COVID, talks about Pro/Premium/LE Model, talks about Johnny Mnemonic and ideas with Power Down and how that could be with today's technology, Lyman Sheat's code on Batman and Elvira, the importance of toys in pinball machine, his philosophy with design and teamwork, and much more.
Check out the full episode here!!
---
The Pinball Hall of Fame Breaks Ground on the Las Vegas Strip
Our friends at the Pinball Hall of Fame broke ground over the weekend on their location right on the Las Vegas Strip!
It will be located on the south end of the strip not far from the Welcome to Las Vegas sign and across the street from Mandalay Bay. They just received the building permits and the bull dozers will be coming in TODAY to start the construction process. The plan is to have the grand opening in six to nine months!
This Week in Pinball reached out to the always colorful Tim Arnold who runs the Pinball Hall of Fame – TWIP asked the following questions:
For those not familiar with the Pinball Hall of Fame, can you share more about its history and how you ended up with so many pinball machines?
The Pinball Hall of Fame is a not-for-profit organization – can you share more on how that works and why it is set up as a non profit?
How long have you been looking at moving your location to the Strip?
Now that construction is starting, can you talk about the process of looking and purchasing the real estate and how everything has gone with getting the building permits and everything that goes into the move?
You mentioned in the video the land is deep and relatively narrow – can you share more about how the lot will be set up?
How will the layout and setup be inside the new building?
In the current Pinball Hall of Fame, you have many very rare games such as Goin' Nuts and The Pinball Circus – will those still be available for people to play?
How do you expect COVID to impact the Pinball Hall of Fame, both in the short term and long term?
When do you plan for the Pinball Hall of Fame on the Las Vegas Strip to officially open?
Tim answered the questions in the following statement:
Pinball Hall of Fame has been a 30 year project of the LAS VEGAS PITBULL COLLECTORS CLUB. Started in a tin shed in my backyard with just a few friends. Back in the day, before these machines became COLLECTIBLE, Operators used to sell then really cheap. I would drive all over the country in a VACUUM TRUCK and haul them back to Michigan, and later Las Vegas. Most of the collection was obtained for under 200 dollars each. On some runs, it cost me more in truck expense to haul them back than I spent on the machines.
In 2006 we rented a 4400 foot space next to the DOLLAR MOVIE THEATER. By doing all the work ourselves and digging DAYGLOW BLUE CARPET out of a dumpster, we made enough money there to buy the 8800 foot building we are in today. After 10 years here, we were short on space again and started looking around for a bigger place. We were in final negotiations to buy a shuttered K-MART when a church school swooped in and paid RETAIL. That space was 88,000 feet on 7 Acres, and 5 miles from the Strip.
Then we zeroed in on a former Motel site on the largely empty SOUTH part of the Strip. Bought it at an auction a year ago for 4.567,500 Bananas. Since then we have been trying to solve MANY problems with getting an approved design, zoning, fire, and building design. The last approval came this week. Our builder has signed a contract with us for a set price of 4,100,000 Dollars money. These 2 numbers do not include many OFFSITE costs, COUNTY FEES, and any CHANGE ORDERS. Take it home, park it in the garage of 10 Million.
Our finances were all set to coast up to having it all paid for out of cash flow and the loan we already had to acquire the land, but because of the deadly MEXICAN BEER VIRUS shutting ALL cash flow for 12 weeks, we are going to be short by HUNDREDS of THOUSANDS of DOLLARS. As of today we have in the bank 3.9 Million. It will take 9 months to get the building built, , paying the contractor weekly. At some point near the end, we will run out of money. THIS IS WHERE THE PINBALL COMMUNITY COMES IN. We are getting ready a giving campaign, watch for details SOON and send us CHEESE!
The land is only 120 feet wide, but 640 deep. There is a BILLBOARD sitting right smack in the middle which has an unbreakable 25 year lease. We managed to fit it in a landscape island after we had the land surveyed and found that the FENCE at that point is 4 feet inside the property line. Since property on the Strip is so expensive, the county allows you to build TO THE PROPERTY LINE on 3 sides. This makes it much larger than we could have built on Tropicana because there are no SETBACKS. If you have ever been in the current Trop location, the depth of that building is 120 feet. So turn that on it's side, plop it on the Sombrero lot and then plop 2 more building of the same size behind it, and you have TO THE INCH the size of the new place. Three times the space. With higher ceilings, MORE RESTROOMS, better air conditioning and more parking.
All this extra space will house MORE GAMES. Both the North and South walls will be 36″ video game/arcade size machines, and the center of the room will be 6 double aisles of pinballs and larger novelty stuff. Up the center will be GRAND AVENUE, a very wide space running front to back with flex space that can switch from everyday Science and History displays to TRADE SHOW and special event space. We have planned a SPECTACULAR 50 foot high sign that will be every medium and long range photo snapped by tourists at the FAMOUS SIGN. We are also going to paint in HUGE letters on the roof "WELCOME TO RENO", so Canadian tourists will shit their pants.
Since we already get one of every new pinball worth having, there is NO WAY to get more current product even if we wanted to, so by default, and design, we will be filling all this space with LOTS of older games. Many low production and prototype pins, loads more 50's and 60's SHORT FLIPPER stuff and weird novelty stuff that has been hidden in storage for MANY YEARS. How about Mold-a-rama machines from Disneyland? What about the BB machine guns from Riverview Park in Chicago? Wanna see the ORIGINAL Bally harlequin sign from the Belmont factory? We even have the original handmade cabinet for Pinball 2000!
Since we have been frugal (Cheap ass) for years, we will NOT be charging an admission at the door and we will only be raising marginally prices. A business model like games where there is NO INVENTORY, just CAPITAL GOODS for rent, it all comes down to VOLUME. Every dollar on the MARGIN is a dollar you keep 100 percent of. Many large casino companies have forgotten what built Vegas, Value priced shits and grins. Saving our customers from RESORT FEES, 30 clams to park, and 5 dollar bottles of water is GREAT! Also, you can WALK or catch a 2 dollar bus from ANYWHERE on the Strip or Downtown to our new location.
This brings us back to our other mission in this project, CHARITABLE ACTS. We have been neglecting this part of our mission for YEARS, piling up money to pay for Real Estate. Now that that is over, we will be able to turn our considerable profits back to our community partners. This won't happen right away, since we will still have the original outstanding loan to pay back, but unless the COVID BOOGEYMAN turns the whole city into a GHOST-TOWN, the future path ahead looks good.
---

The PINBALL PROMOTERS DATABASE – the place to find ALL pinball content creators – has grown and is now up to almost 150 Promoters!!
Leave ratings and reviews for the promoters you watch and listen to, and check out links to content, social media platforms, contact information, plus links on how to support your favorite content creators (for example, a link to their Patreon page).
Check out your favorite Pinball Promoters and find new content!!
---
Alice Cooper's Nightmare Castle Code Update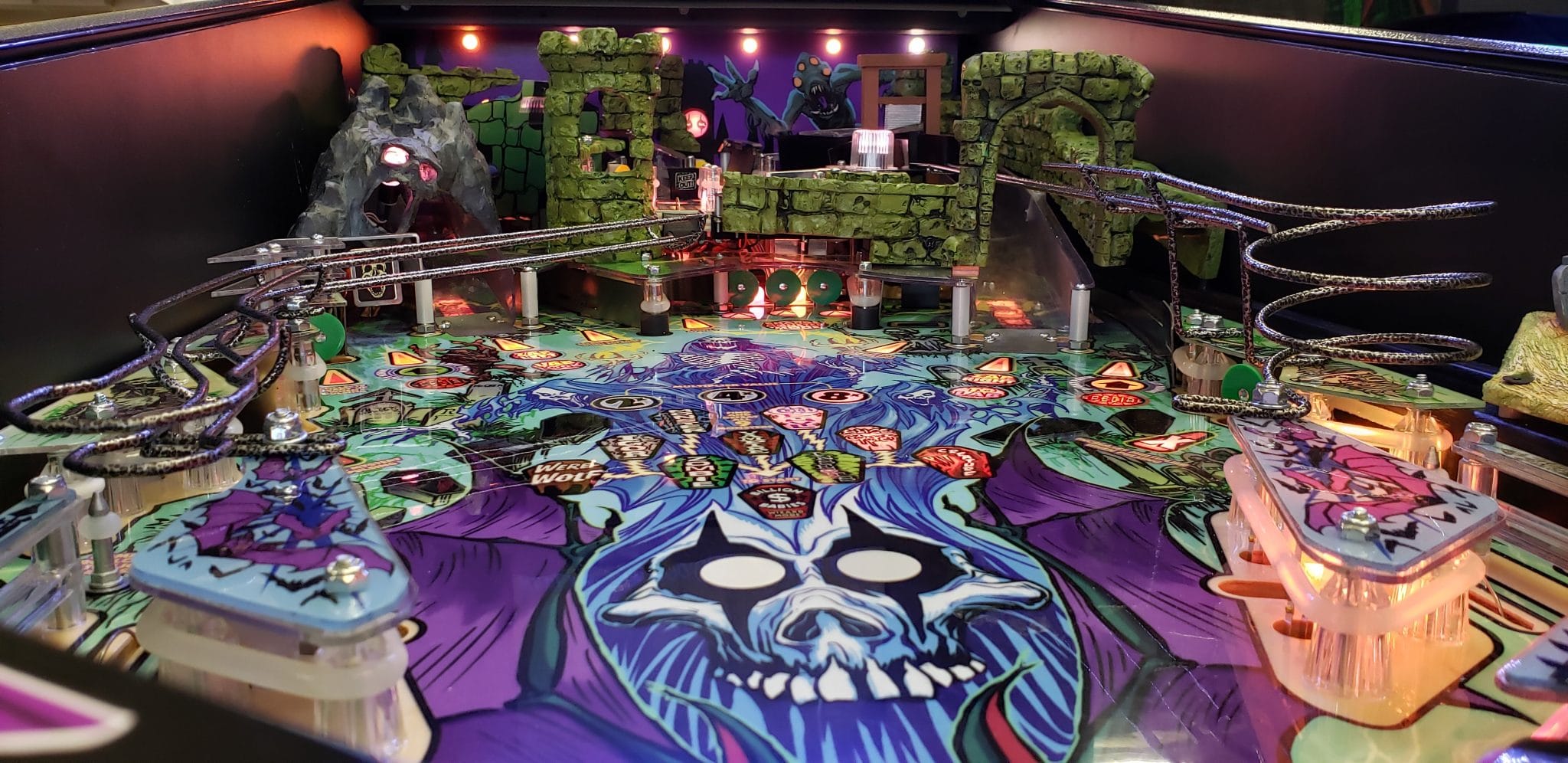 Our friends at Spooky Pinball released a huge update last week to Alice Cooper's Nightmare Castle! They announced some of the details (including that rooms now having items to collect) on this Facebook post:
Check out all the details of the update here!!
---
Southern Fried Gaming Expo Cancelled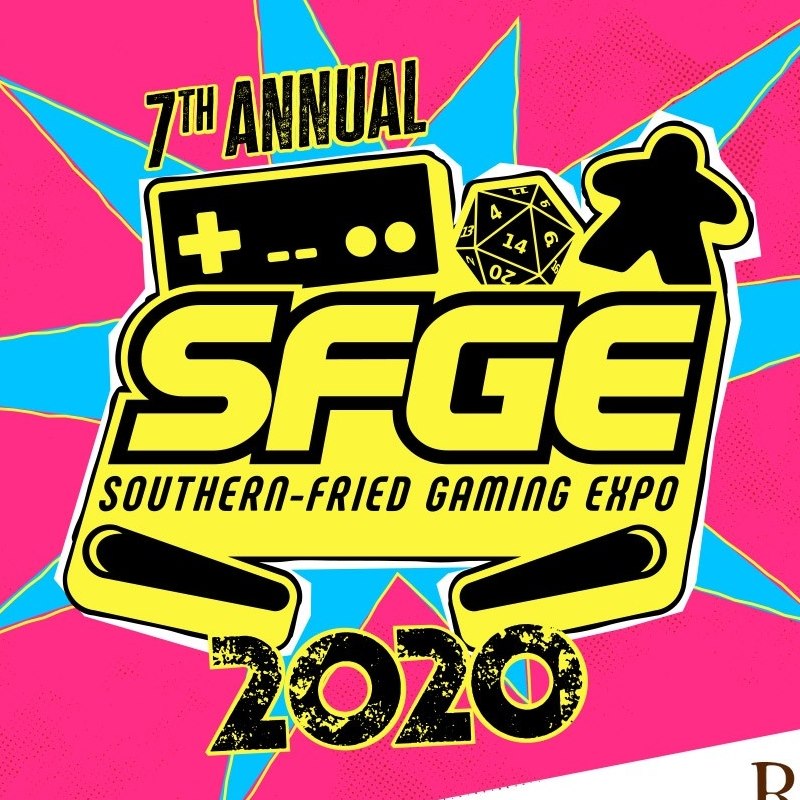 Our friends at the Southern Fried Gaming Expo were the most recent pinball show that had to cancel their 2020 show due to the pandemic:
You can get more details on their website here.
---
Loser Kid Pinball Podcast Interviews Doug Polka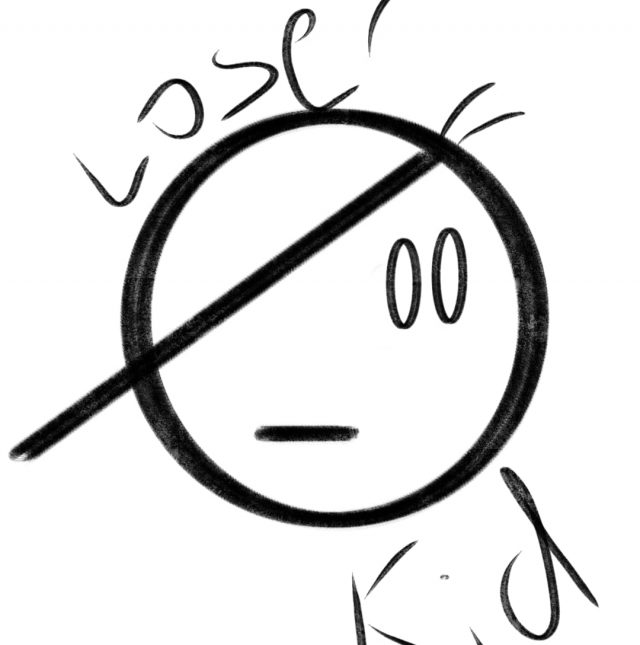 Our friends at Loser Kid Pinball Podcast were joined last week by Doug Polka who discussed the cancellation of Pinburgh, what all goes into running Pinburgh, the PAPA format and details on PAPA coming back – check out the full episode here!
---
5 Tips in 5 Minutes for Buying Your First Pinball Machine
Pinball Mods Brasil is back with five tips and five minutes for buying your first pinball machine – check it out!
---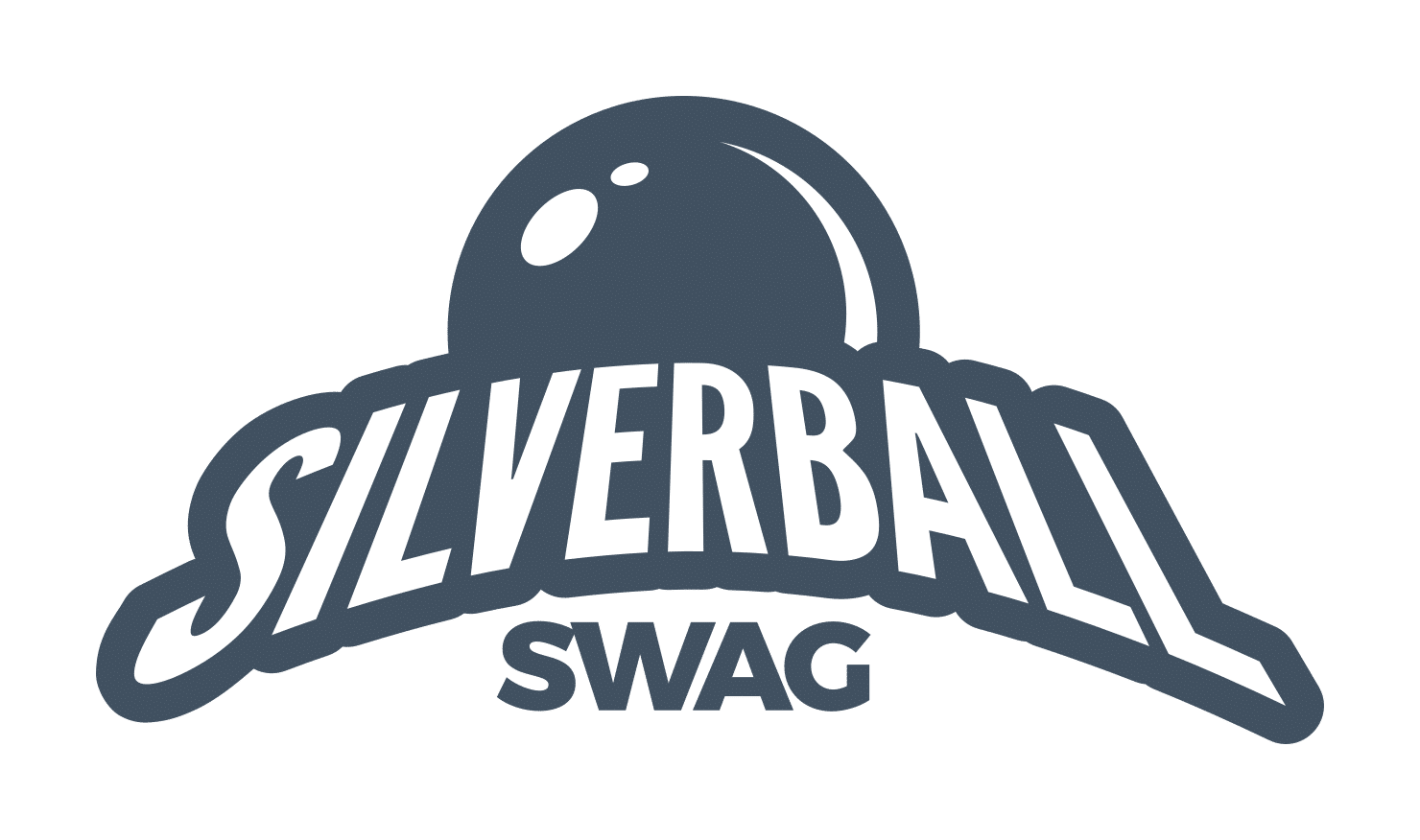 Give cancer the middle finger, or middle flipper, with this amazing design by Brian Allen. This pinball shirt will have you looking good, feeling comfy, and helping out some great causes.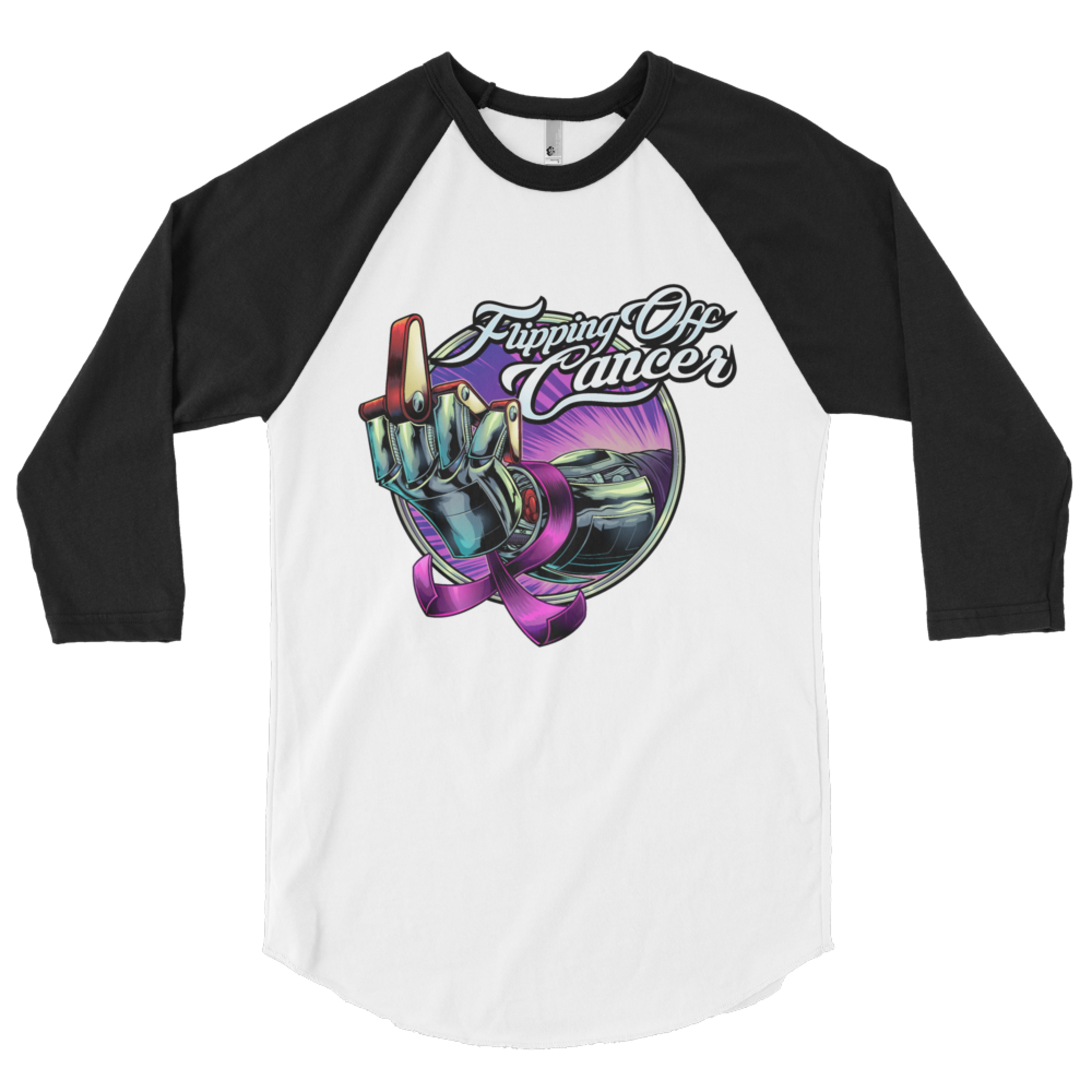 ---
Do you want to sell premium pinball apparel with your logo or artwork on it at Silverball Swag (silverballswag.com)? You keep the profit from anything sold for your brand and Silverball Swag handles the printing, billing, and shipping for you, then send you the profits each month. Email Will at will@silverballswag.com or Jeff at jeff@silverballswag.com for more info!

— Cool and Crazy Stuff —
The Best Save Ever?
From our friends at Melbourne Silverball: Is this the best pinball save of all time?
If it isn't send me one that is better at thisweekinpinball@gmail.com! (Wasn't there one where Josh Sharpe moved a machine like 12 inches to save a ball?)
---
When Pinball Machines Attack
---
The Ultimate Skill Shot
---
WWE Headquarters Houses Pinball machines
---
Pennsylvania Mansion Includes Pinball
Yeah the indoor basketball court with the Bulls logo is cool but not as cool as the Trident pinball machine!
---
Other Quick Hits:
---

Other Manufacturers
More

Team Pinball: The Mafia

Circus Maximus: Kingpin, Python's Pinball Circus

Homepin: Thunderbirds, Chinese Zombies

Suncoast Pinball: Cosmic Carnival

Great Lakes Pinball: Exposé

Haggis Pinball: Wraith, Celts

Pinball Brothers: Queen?, Barry Oursler's Original Theme?, Playboy?

Dutch Pinball: Bride of Pinbot 2.0, Bride of Pinbot 3.0 (on hold), The Big Lebowski (production/legal issues)

Silver Castle Pinball: Timeshock

Phénix Pinball: Goblin Contest

Pinball Adventures: Punny Factory, Sushi-Mania, Ninja Mania, First Class, Canada Eh!

Disclaimer: Any articles, interviews, or mentions of pinball manufacturers or pinball products is NOT an endorsement.