Cosmic Carnival Gameplay and Rules | Black Knight Updates | Making of the Munsters | Space Mission X | Pinball Profile Mega Episode | Rumors on Upcoming Stern Titles | Dirty Donny Book Giveaway

— This Week's Top 5 Stories —
1. Cosmic Carnival Gameplay and Rules
Last week, SunCoast Pinball shared the first gameplay video to their upcoming pinball machine, Cosmic Carnival! Check out the video:
After the video posted, one of the programmers of Cosmic Carnival chimed in on this Pinside post to share some more information about where the game is currently code-wise:
"I'm one of the programmers on the game. I was brought in after TPF this year when the playfield artwork and layout were finalized. What you're seeing is about two weeks worth of code on the game and there's a lot more for us to do. We're averaging about 2-3 modes per week with the regular slew of bug fixes and things that arise. With that said, you'll see a lot more work go into the display in terms of thematic integration and dynamic content. I'm of the kind that believes that the display is there to augment the playing experience and offer a bit more immersiveness, but it's secondary. With that being said, you probably won't see a video mode in this one.
Here's basically the design flow we work with on a game (Very similar to how we've done work on TNA, ACNC, Pinball Circus and Kingpin):

1. We have a rule sheet with some loose ideas that come from the game designer (some are more thoroughly fleshed out than others)
2. We implement the basic shot mechanics, light shows and callouts that belong to that rulesheet.
3. We evaluate what works, what doesn't (and what absolutely sucks) and we rework as needed.
4. Once things look good, we get artists, animators and sound designers involved to put the icing on top.
5. Outside of this, the software team has a lot of input into game rules on most of these projects as well."
Last week, This Week in Pinball also did an interview with Jon Weaver, the owner of SunCoast Pinball. Check out the interview here!!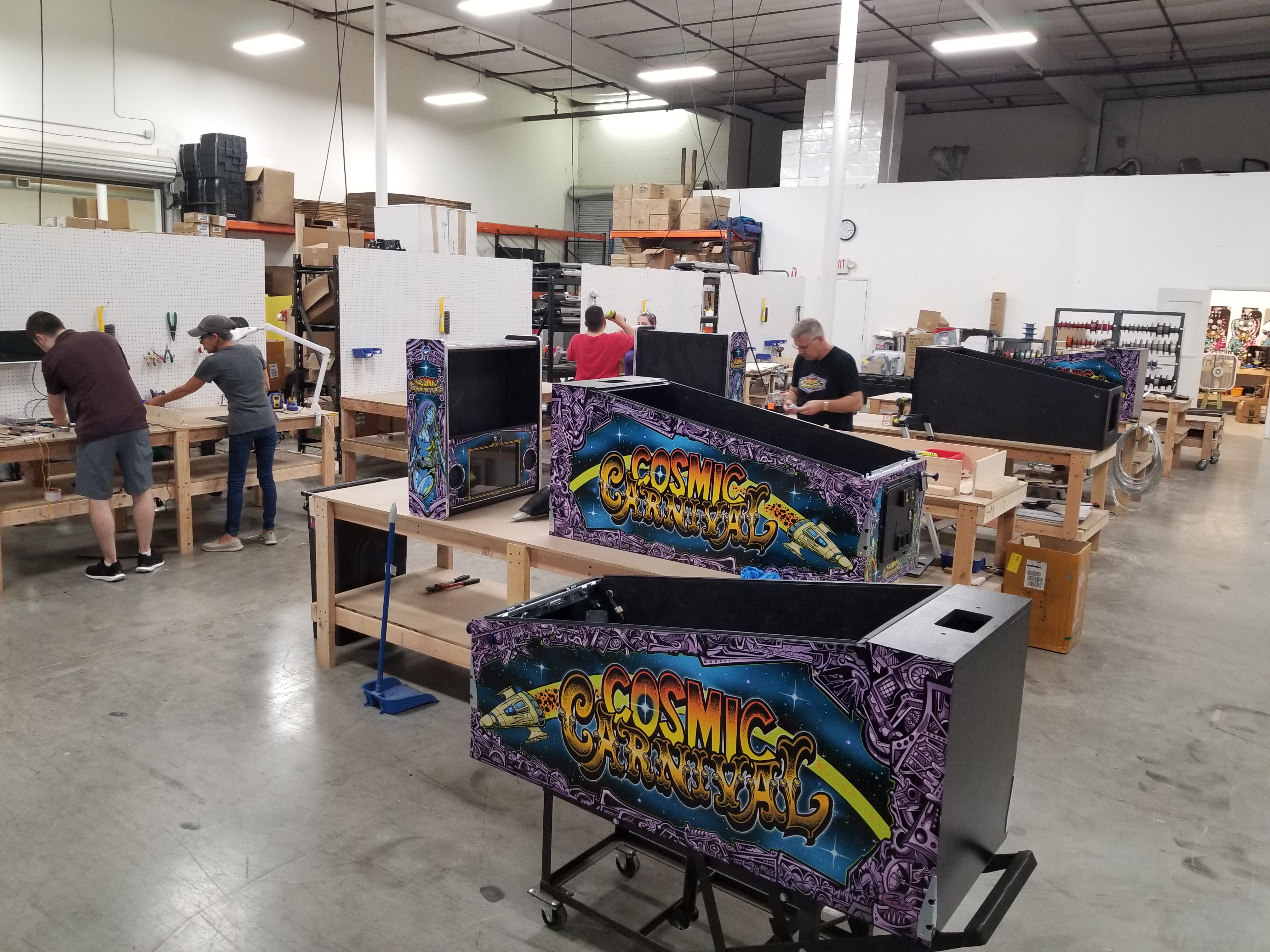 SunCoast plans to add more code and modes each week, and keep adding videos as more code gets implemented, so stay tuned!

---
2. Black Knight Sword of Rage Updates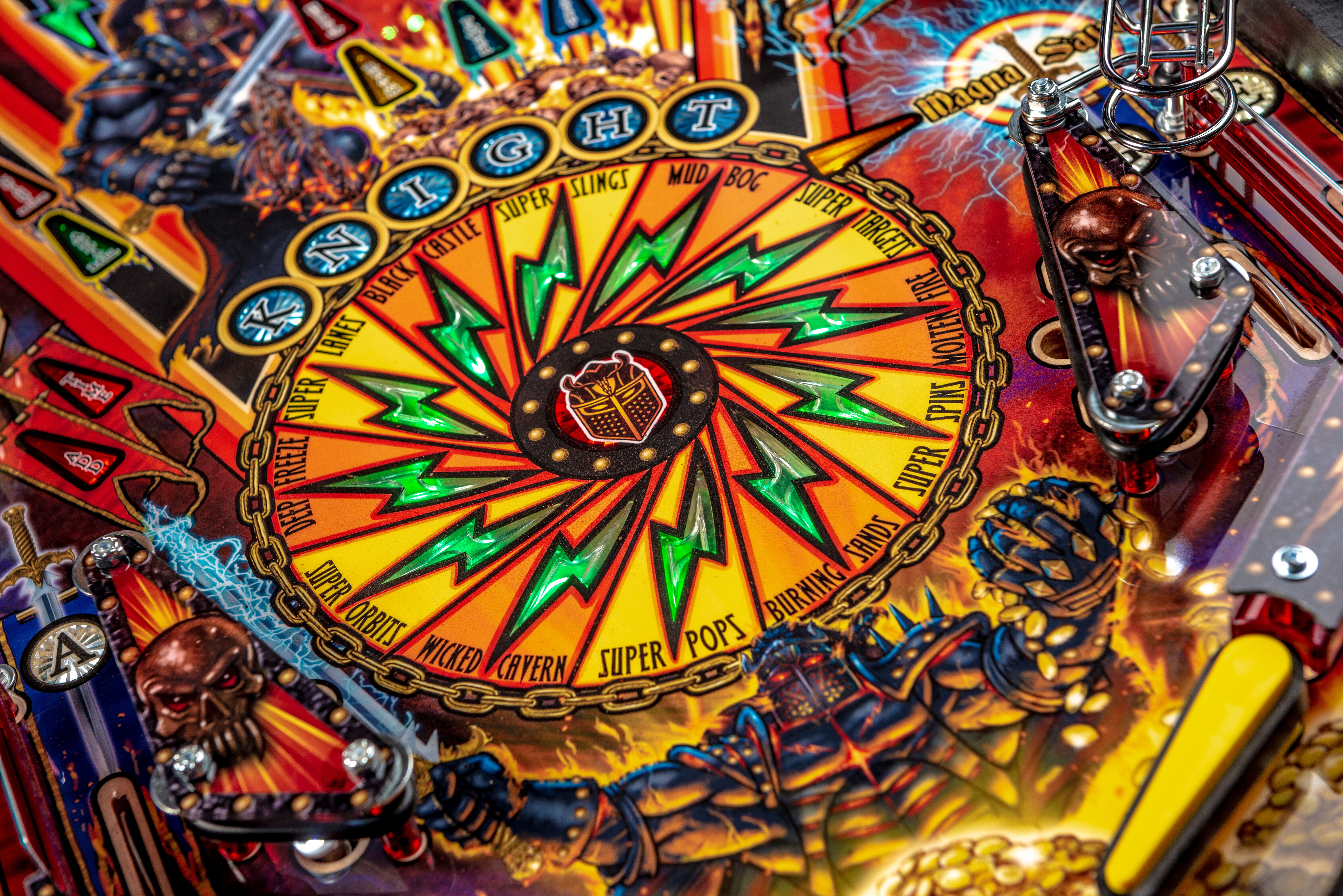 Steve Ritchie shared on his Facebook page some fixes and other information for the Black Knight Sword of Rage Pro Edition. You can check out the list of fixes here! He then had a follow up post on Facebook, which you can view here on this Pinside post.
Last week we also saw our friends at Buffalo Pinball give a tutorial and stream Black Knight Sword of Rage – check it out!
---
3. Making of the Munsters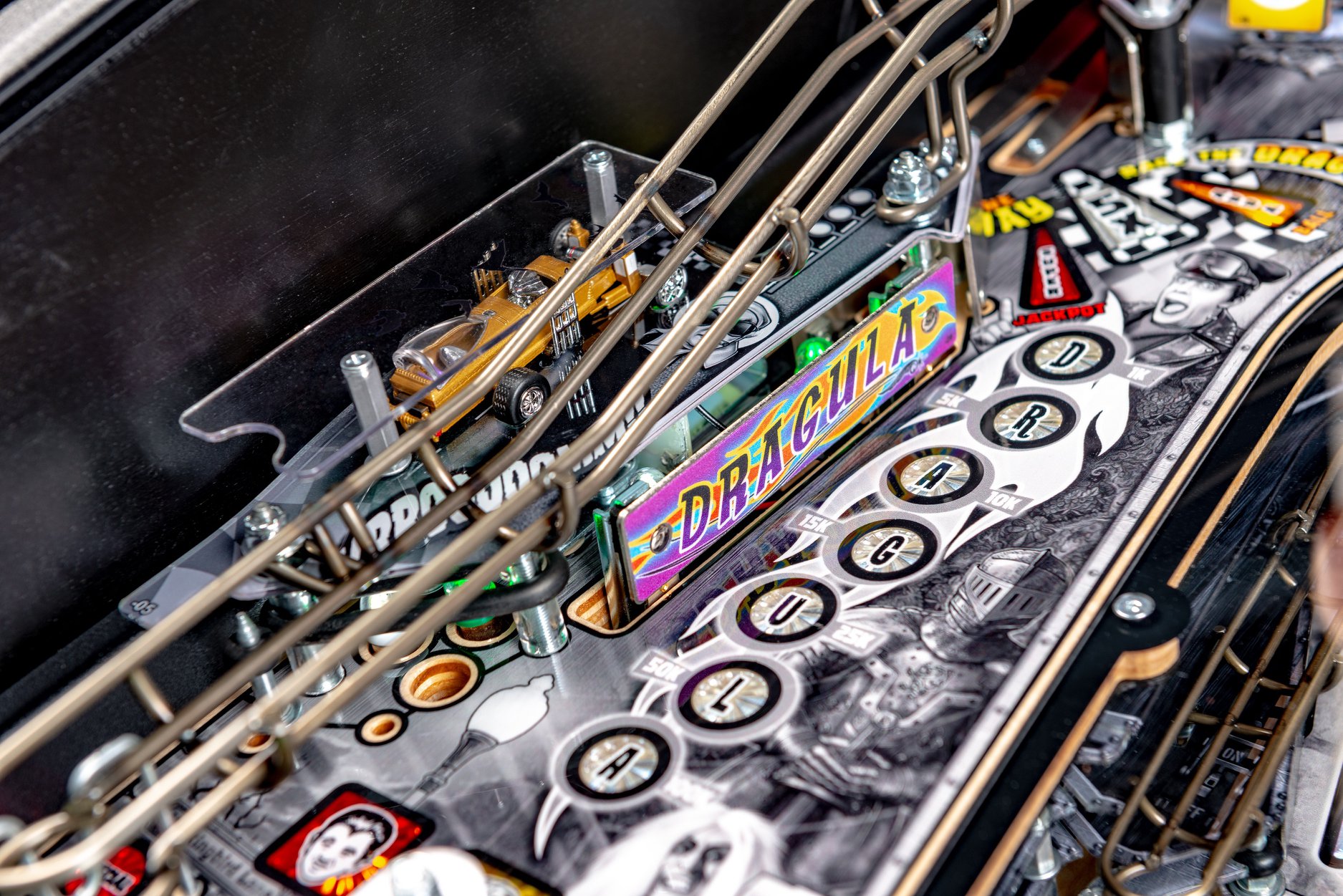 Some of the creators of the Munsters pinball machine share the making of the machine and their thoughts behind its creation – check it out!
---

---
4. Space Mission X Pinball Machine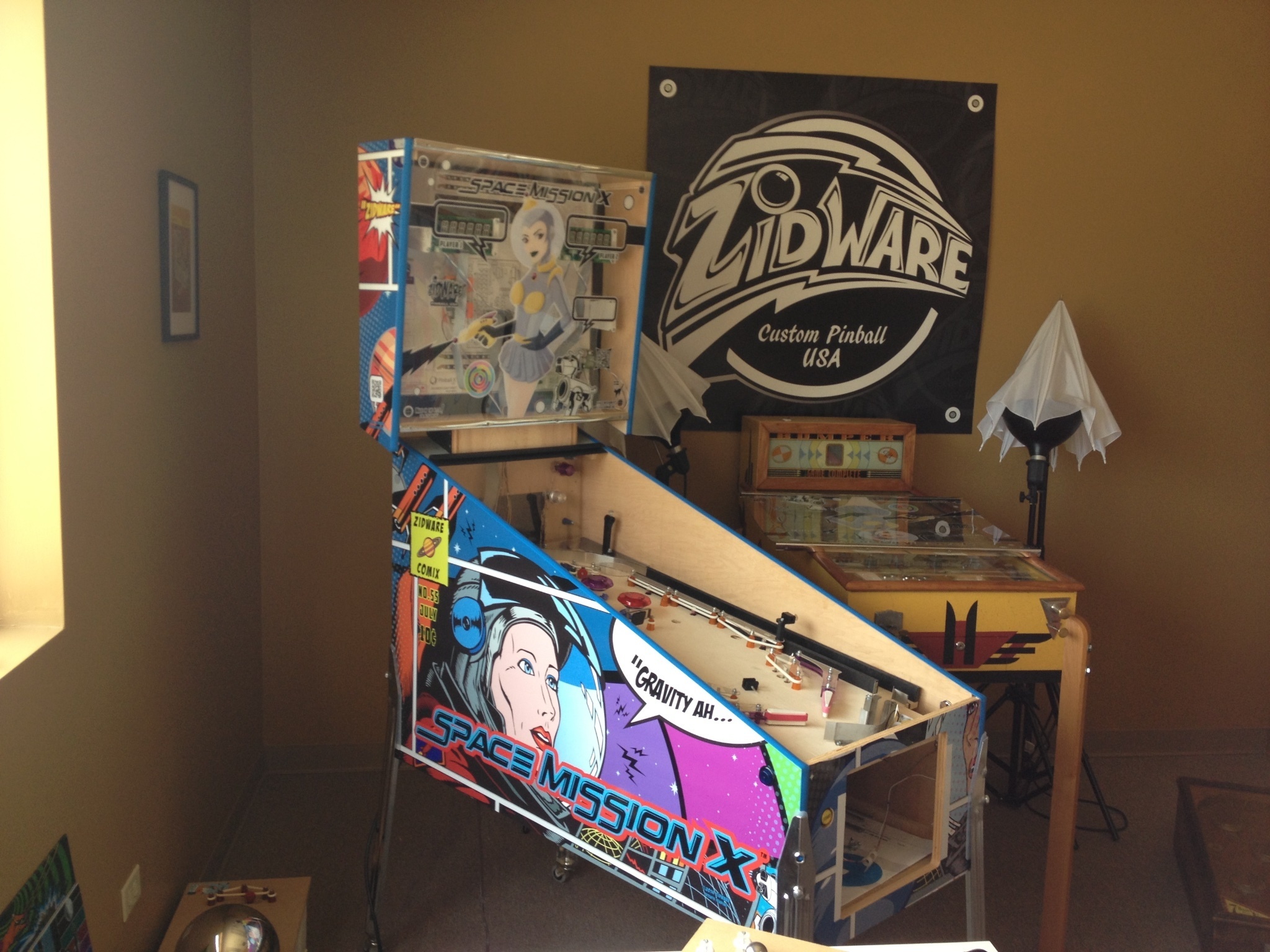 Photo credit: Jim Askey, MyPinballs.com
Last week, Jim Askey shared on Pinside some information about what the plans were for the Space Mission X pinball machine from Zidware and John Popadiuk:
"Space Mission X is/was a real game. There is/were at least 2 prototype games as far as i remember. How do i know this?
I was there when we came up with the concept and started working on them. I believe i actually came up with the name for the game to. John at this time was pretty open to sharing concepts and thoughts, brainstorming ideas etc. Myself and John both wanted to create a game that was at a different price point and style than the other games that were in development. We wanted to make something that was more of a throwback to the 80s games from williams and bally like 8 ball deluxe, fathom, firepower etc. This was in 2013 i think, and is what later became the modern street level game concept. His vision was always to make a long term company, not just a 1 off game, so yes there were other titles that were in development other than MG and were being worked on in unison. For me working on 3 games at once on hardware and software (in parts) was not easy, but something that had a lot of satisfaction. We also had started to get other people to work on code and hardware to, so this point in time was a positive one.
I was supposed to be sent a space mission x cab, (to house the mg prototype playfield, instead of the striker extreme stern cab i was using originally), which i'm still sad about not receiving, as the cab art was my favourite of the 3. All the cabs were a std shape and design."
---
5. Pinball Profile MEGA Episode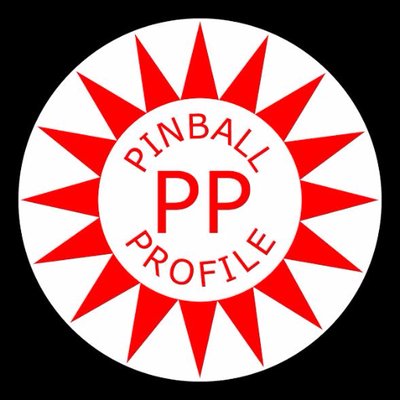 Last week our friends at Pinball Profile release two episodes – the first was with Roger Sharpe – check it out here! Roger talks about the shot heard round the world and if it would've happened on modern machines, and also discusses modern pinball today vs pinball of the past.
The second episode was the MEGA Episode! It included the following people (list courtesy of Jeff Teolis):
Edward VanderVeen from Texas Pinball Festival
Butch Patrick (Eddie Munster)
Rachel Bess & Antoinette Johnson from Marco Specialties
Lee Wielgolinski from Pinball Supernova
Charlie Emery from Spooky Pinball LLC (with Christopher Franchi chirping in the background)
Dick & Karen from Pinball Art USA
Imoto Harney from…everywhere!
Jesse Bodell from Buffalo Billiards
Tony Kurkowski & Dennis Kriesel from Eclectic Gamers Podcast
Jeff Rivera from The Pinball Podcast
Nicholas Baldridge & Ryan Claytor from Coin-Op Carnival
Rawdon Osborne from Sydney, Australia
Zachary Meny from Straight Down The Middle: a pinball show…and many other things
Josh Kugler from American Pinball
Paul Wilson talks about his rethemed machine
Cowboy Myles Cameron
Jim Belsito from INDISC
Johnny Modica (rich winner from MyBookie)
Karl DeAngelo from Inland Empire Pinball Association
Colin MacAlpine, former Pinburgh Champ
Greg Poverelli, Sunshine Pinball guru
Keri Wing, 2019 North American Women's Champion
Amy Kesting from Spoonful Records
Raymond Davidson…never heard of him?
Nate Shivers from Coast 2 Coast Pinball
Zach Sharpe from Stern Pinball
Josh Sharpe…no idea
Jon Norris of deeproot pinball
Cayle George, who never holds back
Derek Thomson of Edmonton Pinball & Arcade Expo – YegPin
Steven Bowden of Fun With Bonus (Pinball) & deeproot
Tommy Floyd of NITRO PINBALL
Irisa Krywolt, Little Flippers winner from YEGPIN
Christa Lucyk, Women's Champion from YEGPIN
Germain Mariolle, triple winner at YEGPIN
---

This week we share what we know about Jurassic World, Elvira 3, Superman '78, Godzilla, Stranger Things, Jaws, and Tron Vault Edition.

Get access to this info plus get free shirts and swag from TWIP and get free entries into the monthly drawings and help keep TWIP going by signing up on Patreon at the $20 level.

Our friends at Flip N Out Pinball announced a new Twitch channel last week! Flip N Out is teaming up with Bill Webb and Ken Cromwell of the Special When Lit Pinball Podcast and will be streaming the newest machines each week. Tune in TONIGHT to check out Oktoberfest from American Pinball!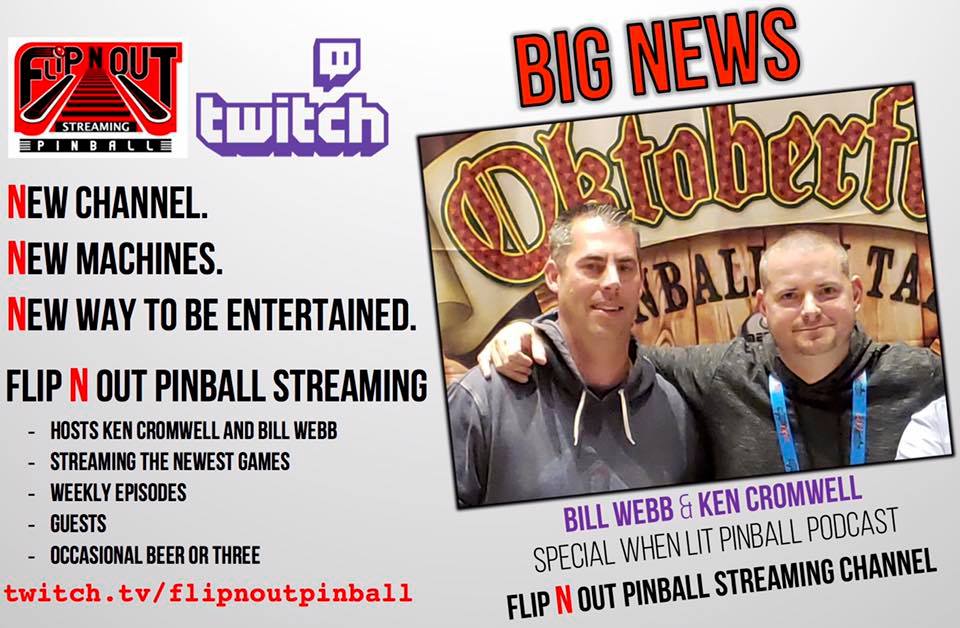 As you know, here at This Week in Pinball we do a BOATLOAD of giveaways every month – if you like free stuff, click here to find out how to enter the monthly drawings!
For the next two weeks, we're doing a new special giveaway for a Dirty Donny PINBALL WIZARDS & BLACKLIGHT DESTROYERS Hardcover book, sponsored by SunCoast Pinball!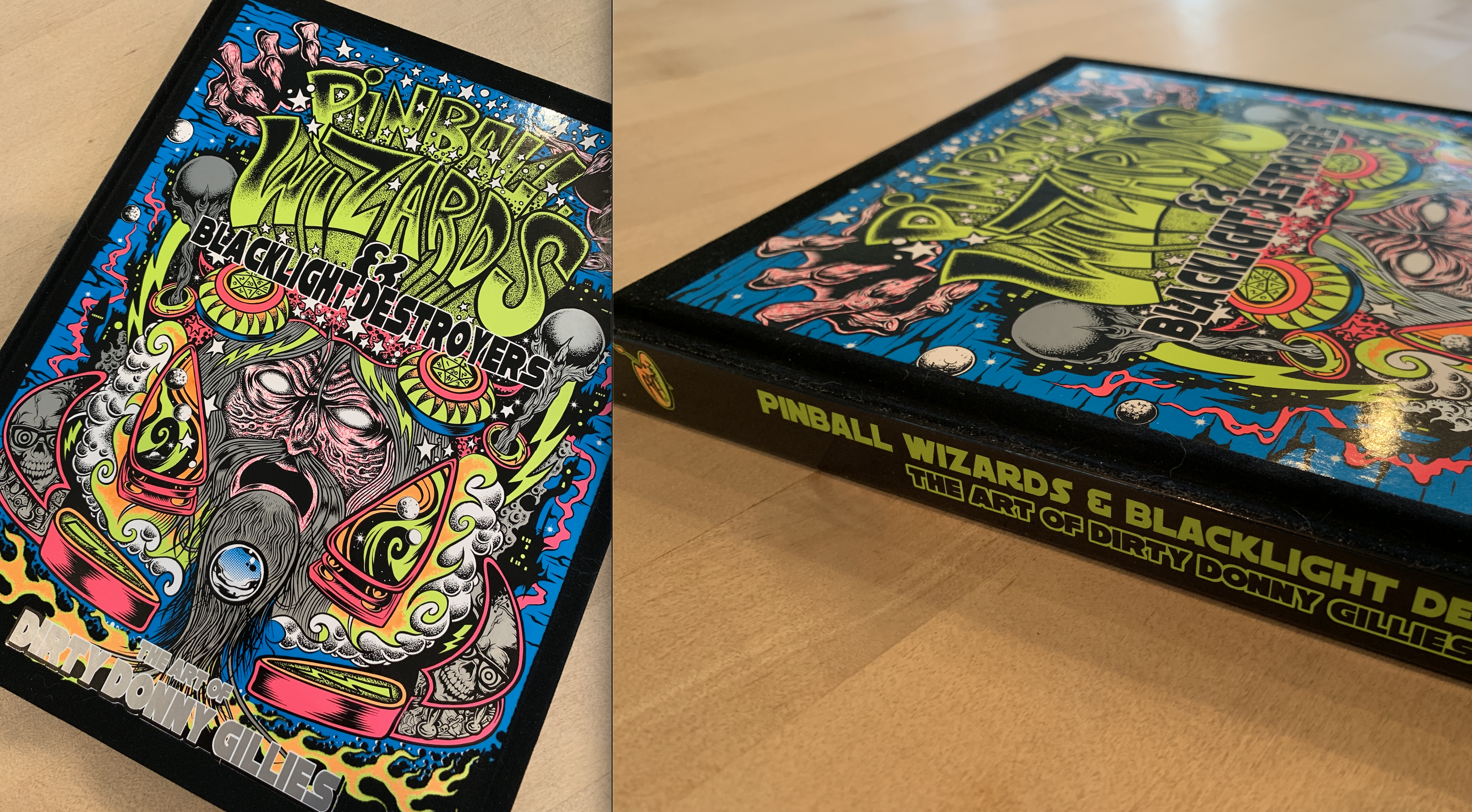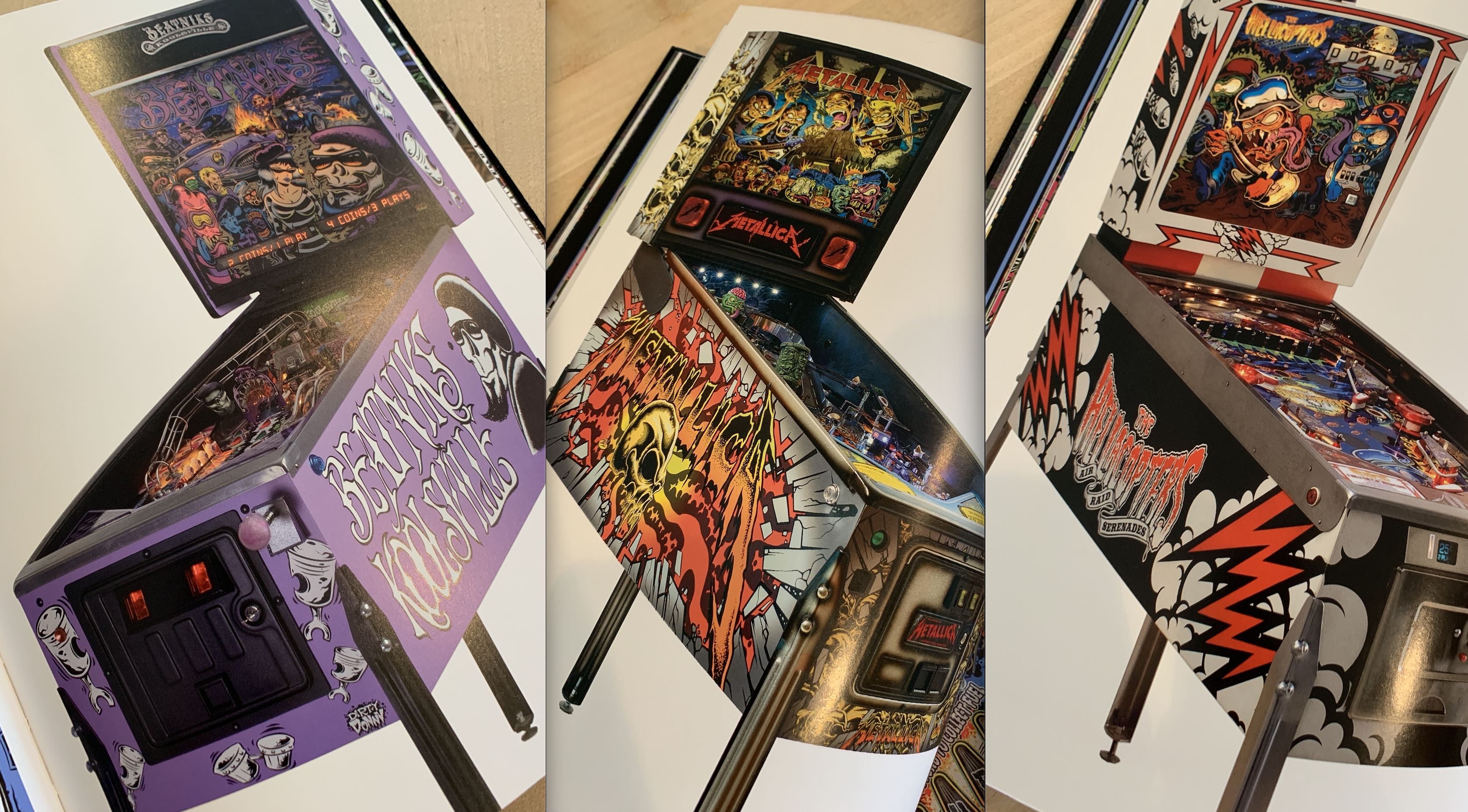 Easy to Enter, You Can Get up to Three Entries:
One entry option: LIKE our Facebook page (go here, click like)
Second entry option: Follow us on Twitter (go here, click follow)
Third entry option: Sign up to receive email alerts for new posts from This Week in Pinball (sidebar, or email us)
PLEASE NOTE: You must EMAIL us at thisweekinpinball@gmail.com to let us which of these you have done! If you've already done one or more of these items, just email us and let us know you've already liked our Facebook page or followed us on Twitter and you'll be entered into the drawing.

To be entered, you had to identify THREE of the five pinball machines included in the audio quiz below:
The answers were:
The Flintstones – Williams
Ripley's Believe It Or Not! – Stern
Indiana Jones The Pinball Adventure – Williams
Bram Stoker's Dracula – Williams
Star Wars – Data East89
Your pinball machine deserves the best. Upgrade the sound and start a new game! Easy install, lifetime warranty, and the best sound quality ever. Check out PinSound today!! SOUND DOES MATTER.

Identify the pinball machine pictured below for a chance to win a limited This Week in Pinball Lapel Pin! Drawing will be held monthly!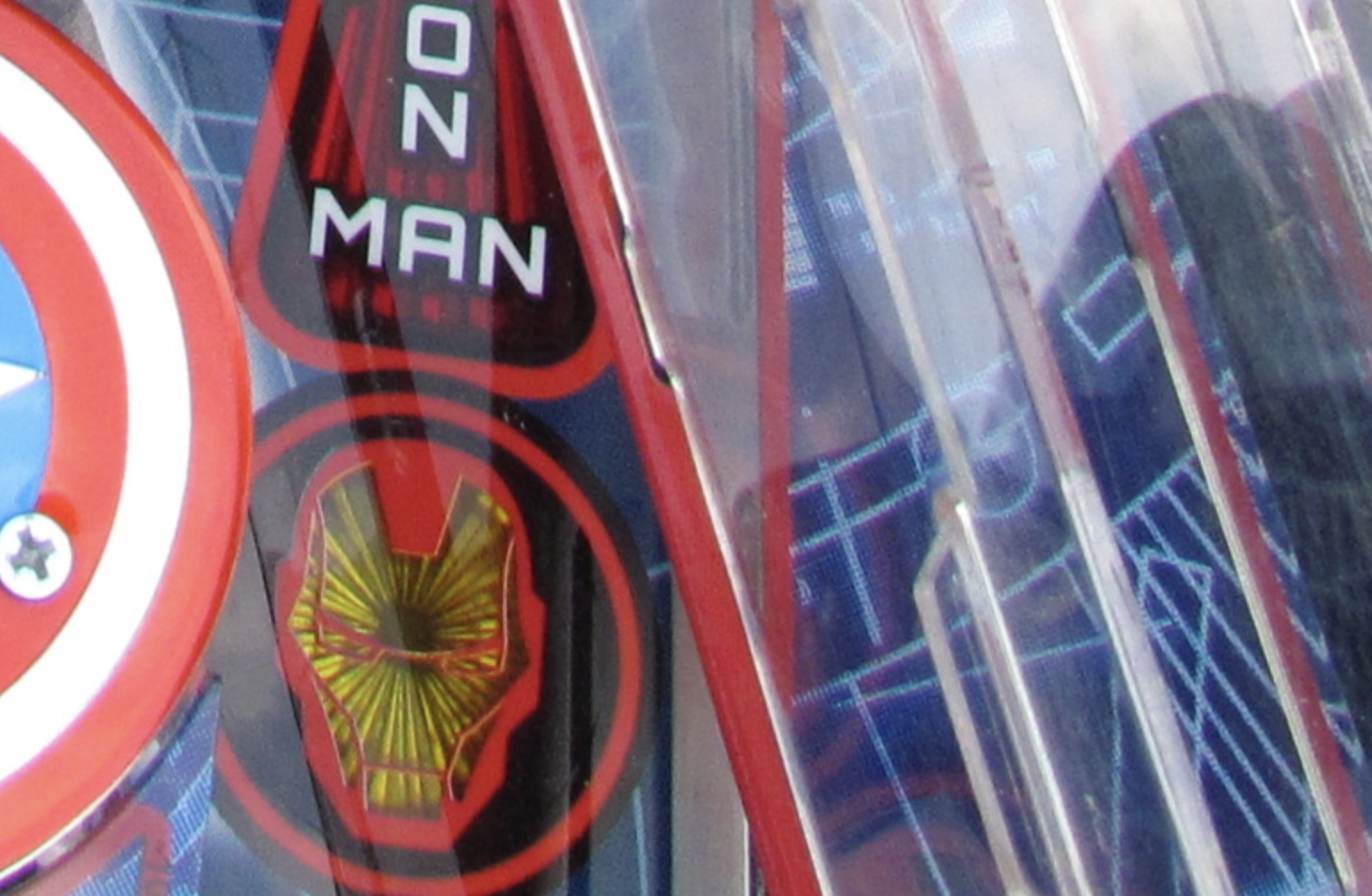 Last Week's answer: Medusa
Email guesses to thisweekinpinball@gmail.com, correct answers will be entered into the drawing for the limited TWIP Lapel Pin!
CONGRATS to Trent Augenstein who won the April Lapel Pin!

Other Manufacturers
More

Team Pinball: The Mafia

Circus Maximus: Kingpin, Python's Pinball Circus

Homepin: Thunderbirds

Suncoast Pinball: Cosmic Carnival

Great Lakes Pinball: Exposé

Haggis Pinball: Wraith, Celts

Pinball Brothers: Queen?, Barry Oursler's Original Theme?, Playboy?

Dutch Pinball: Bride of Pinbot 2.0, Bride of Pinbot 3.0 (on hold), The Big Lebowski (production/legal issues)

Silver Castle Pinball: Timeshock

Phénix Pinball: Goblin Contest

Pinball Adventures: Punny Factory, Sushi-Mania, Ninja Mania, First Class, Canada Eh!

Disclaimer: Any articles, interviews, or mentions of pinball manufacturers or pinball products is NOT an endorsement.