Pinburgh Cancelled | PAPA World Championships Returning | Interview with Doug Polka | Pinball Promoters Database | Target Game Time | Royal Editions Shipping | Kingpin Remake Updates | Dead Flip Save | Sonic Loop | Cake

— QUICK HITS —
Pinburgh/ReplayFX Cancelled, PAPA World Championships Announced for 2021
Last week the Replay Foundation announced that ReplayFX 2020 has been cancelled, along with Pinburgh, the Women's International Pinball Tournament, and the Intergalactic Pinball Championship:
More information was posted to the ReplayFX website:
General Admission & Exhibitor Tickets – Any ticket holder who does not request a refund on or before May 19, 2020 will have his or her Replay FX 2020 ticket replaced by the equivalent type of ticket to Replay FX 2021. No refunds will be given for general admission tickets beyond May 19, 2020 or for any future Replay Foundation event. Moving forward, we encourage all attendees to explore the ticket insurance offered by ShowClix during the checkout process.
Competition Tickets – Tickets specifically sold for the Pinburgh competition or IPC will be automatically converted to Pinburgh and IPC 2021 tickets, respectively. Refunds for these specific types of tickets requested through the form below will be honored at a 100% rate minus fees until the May 19, 2020 deadline. After May 19, 2020, refund requests for competition tickets will be processed at a 75% rate until March 31, 2021, at which point we will continue following the normal refund schedule posted here. The Pinburgh waitlist will operate normally during this process.
They also announced that Replay FX 2021 will be held August 12-15, 2021 at the David L. Lawrence Convention Center in Pittsburgh, Pennsylvania.
Please visit the ReplayFX website for more information.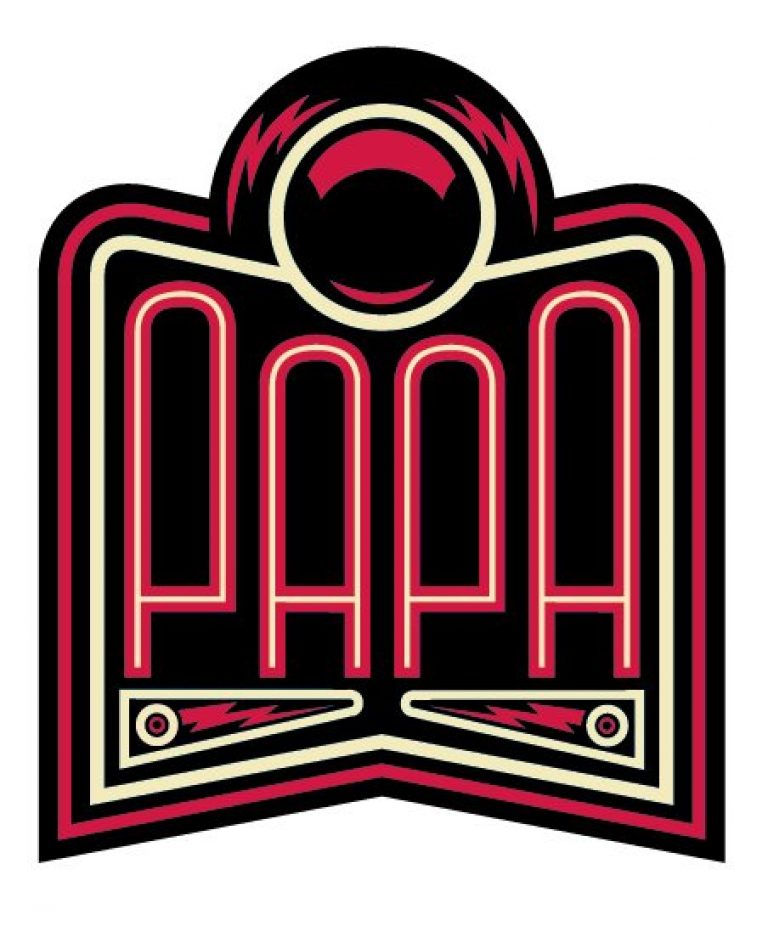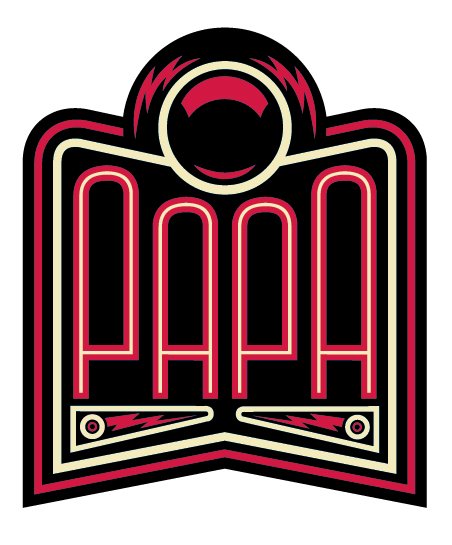 Now the good news! Along with that announcement, it was also announced the PAPA World Championships would be returning in 2021! Here is the portion discussing the return of PAPA:
…we are thrilled to announce the return of the PAPA World Championships, which have not been held since 2017! The crowning of a new World Pinball Champion will take place in the Spring of 2021 in a location in or near Pittsburgh, Pennsylvania. Watch for further details very soon.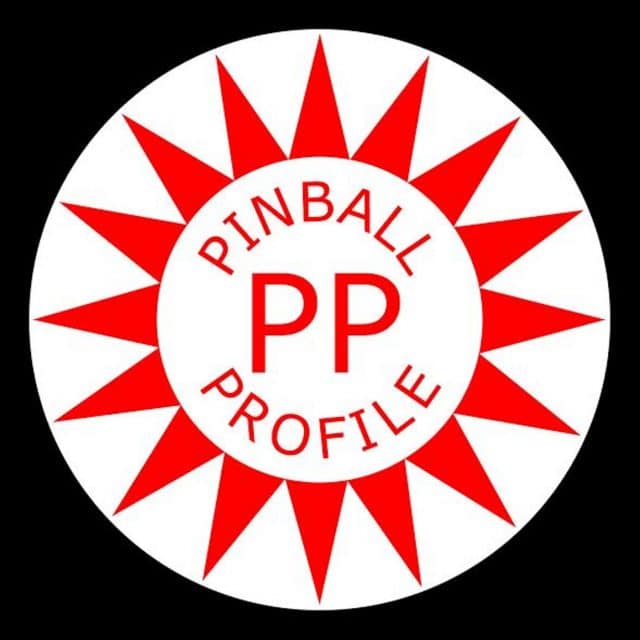 Our friends at Pinball Profile interviewed Doug Polka, the head Tournament Director of Pinburgh, last week as well. Here are just a few items they discussed:
Best way for people to help after the cancellation:
Doug Polka: The biggest thing you can do is transfer your ticket to 2021. If you read the announcement today – if you don't do anything, your tickets are automatically transferring to 2021. But there is a form if you go to ReplayFX.org and if you need to get a refund because the new dates don't work for you, fill out that form and we'll gladly give you a 100% refund…you can also donate to the Replay Foundation if you go to ReplayFX.org, there is a donate section on there. There is also a store on there if you want to buy a t-shirt or something. All that stuff helps us get through this. I know times are tough for everybody right now, so I'm not asking anyone to do that but if you were going to buy a shirt anyway, jump on the site and buy a shirt.
On the PAPA World Championships coming back:
Doug Polka: Mark [Steinman, PAPA Director of Operations] has secured a location for it which I am not allowed to release yet. And we're going to be working out the details over the next month or so and hopefully be making some more announcements as we get closer to the date. We're really excited to have the PAPA World Championships back on the calendar for next year.
On if the PAPA Tournament will be open tournament or be limited to a finite number of competitors:
Doug Polka: It will be very similar to the old PAPA Tournament that we're all familiar with.
Doug also talks about the financial impact of cancelling Pinburgh, how he sees pinball tournaments changing in the future to keep things safe, and much more.
Check out the full episode here!!
---

This Week in Pinball has launched the PINBALL PROMOTERS DATABASE as the place to find ALL pinball content creators!!
Leave ratings and reviews for the promoters you watch and listen to!!
Check out links to content, social media platforms, contact information, plus links on how to support your favorite content creators (for example, a link to their Patreon page).
You can check out FAQs and more details here.
Check out your favorite Pinball Promoters and find new content!
---
Stern of the Union: TARGET_GAME_TIME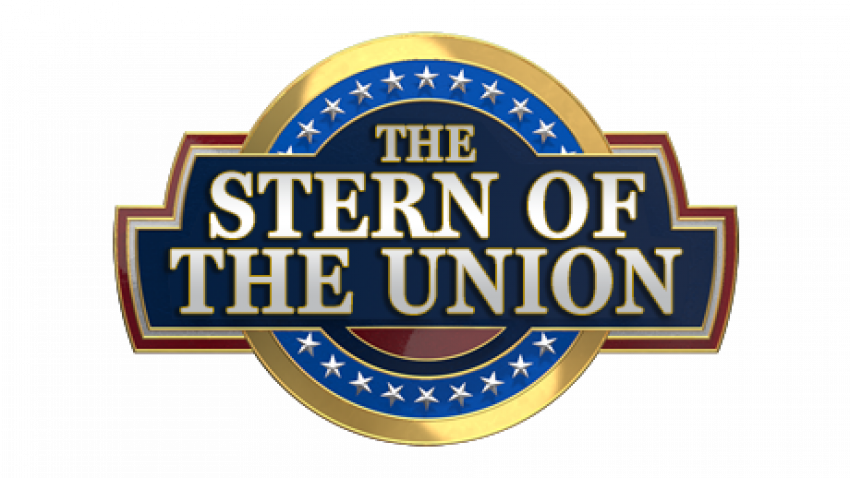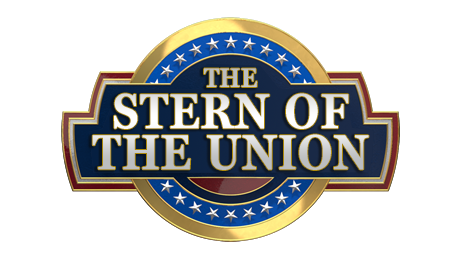 Our friends at Stern Pinball shared the Stern of the Union last week, and it included this interesting Engineering Update:
Stern continuously looks to improve our systems and features available to our customers. Moving forward, all Stern games will include the unique system adjustment TARGET_GAME_TIME. The TARGET_GAME_TIME standard adjustment is only accessible when the BALL_SAVE_TIME adjustment is enabled. TARGET_GAME_TIME enables a multi-use ball saver, whose duration is dynamically calculated for each ball to help ensure the player has a guaranteed amount of play time per game. The TARGET_GAME_TIME adjustment has a range of 1m 30s to 3m 00s and defaults to NO_TARGET_TIME (disabled). When disabled a traditional single-use BALL_SAVE_TIME ball saver will be used for each ball in play. When TARGET_GAME_TIME is enabled the first ball of play will have a multi-use ball saver of BALL_SAVE_TIME seconds. The second ball will have a multi-use ball saver which is 25% of the (TARGET_GAME_TIME – player_game_time). The third and beyond will have a multi-use ball saver which is 50% of (TARGET_GAME_TIME – player_game_time).
Keith Elwin chimed in on this Pinside post to share more about this new feature:
The idea of this setting is to prevent novice players from feeling ripped off but not make the game too easy for expert players. So based on your ball time of ball one the ball save is dynamically calculated for ball 2 & 3. If you had a less than stellar ball 1 then your ball save is boosted not only in duration but number of saves. If you had a great ball one then your ball save works as normal balls 2 & 3.

Unlike guaranteed ball time settings of past games this will prevent having a good game and only getting to play one ball. It also does not guarantee you will hit the minimum game time but will help you reach it.

This setting is disabled during competition.

– Keith Elwin
Read the full Stern of the Union here!
---
Medieval Madness Royal Editions Now Shipping
Medieval Madness Royal Editions have been arriving in the homes of pinball fans – check out this cool unboxing video!
---
Kingpin Remake Updates


Our friends at Circus Maximus were being asked on Pinside for an update on the Kingpin Remake they are working on and provided the following update on this Pinside post:
A quick update.

COVID has forced us to change priorities and switch over to the 2.0 software side for a bit vs assembly of the final three prototypes as the software can be done in isolation and doesn't require businesses/services that have had to temporarily close.

We were hoping to show off a some new things at TPF, but of course that plan got changed with everything going on too.

Work still continues, just on a different branch of the plan than originally expected.

– Paul Kiefert
---
Eric Meunier Streaming Pirates of the Caribbean
Designer Eric Meunier now has a Twitch channel (follow him here!) and streamed Pirates of the Caribbean last week! Here was the announcement on Facebook:
Jersey Jack Pinball shared that there is no VOD (Video On Demand) of this first test stream but going forward the videos will be available on demand.
---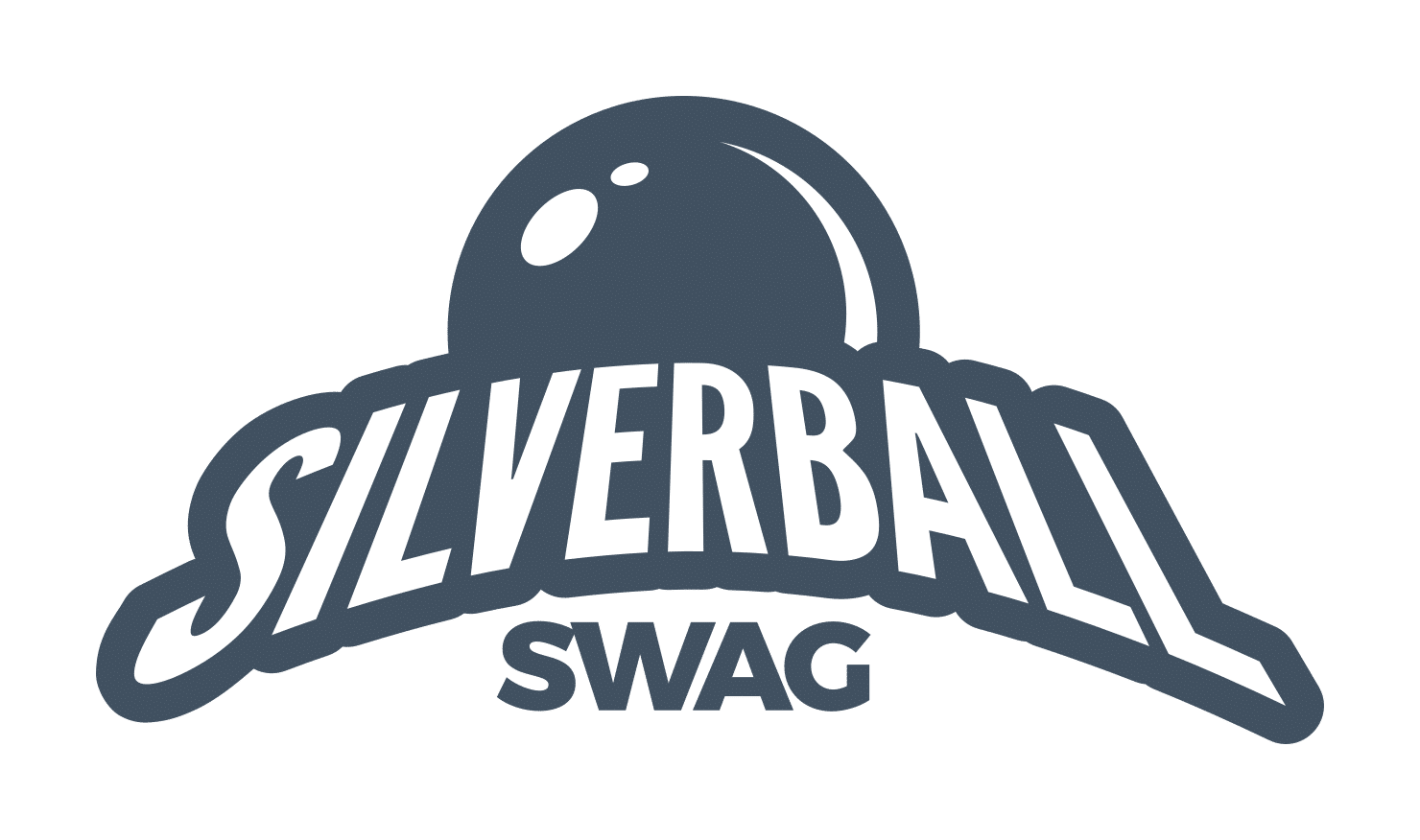 Artwork by the incredible Christopher Franchi!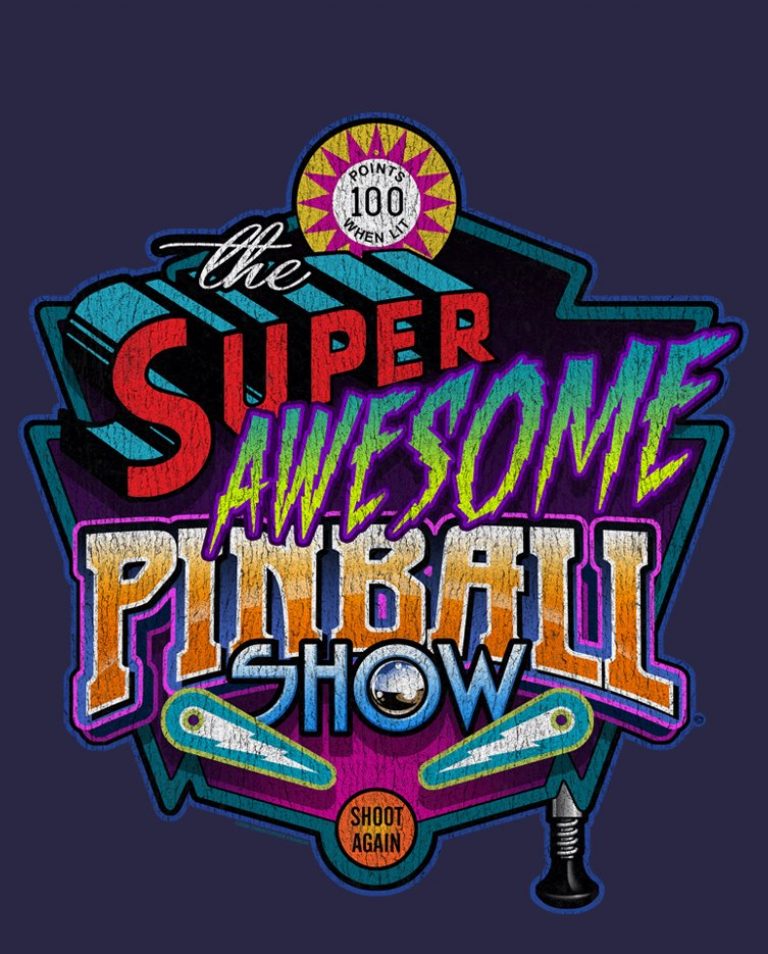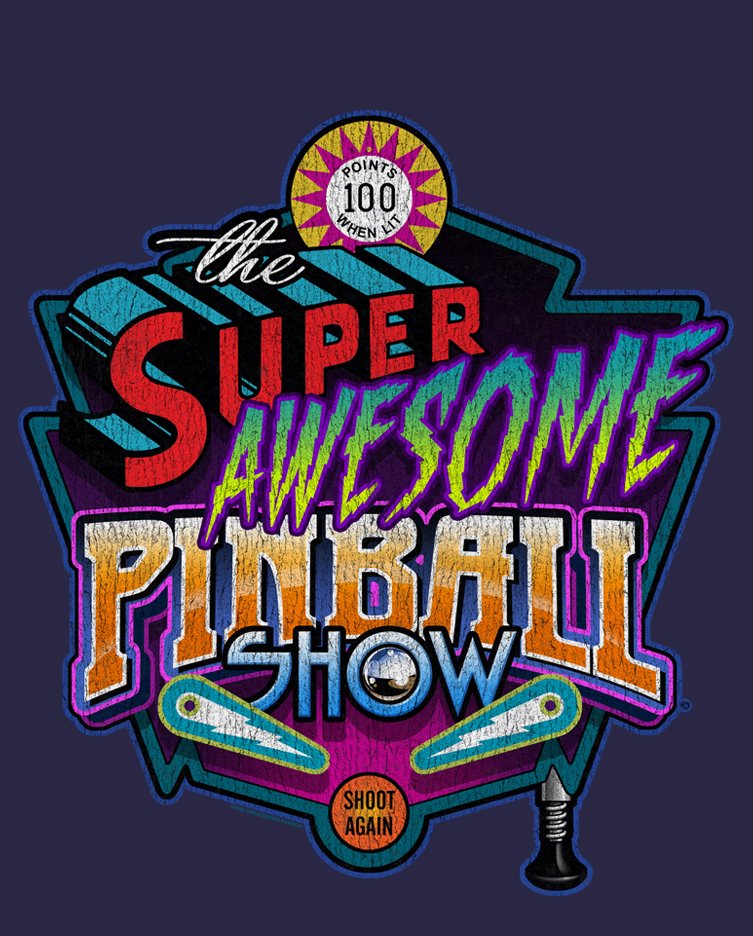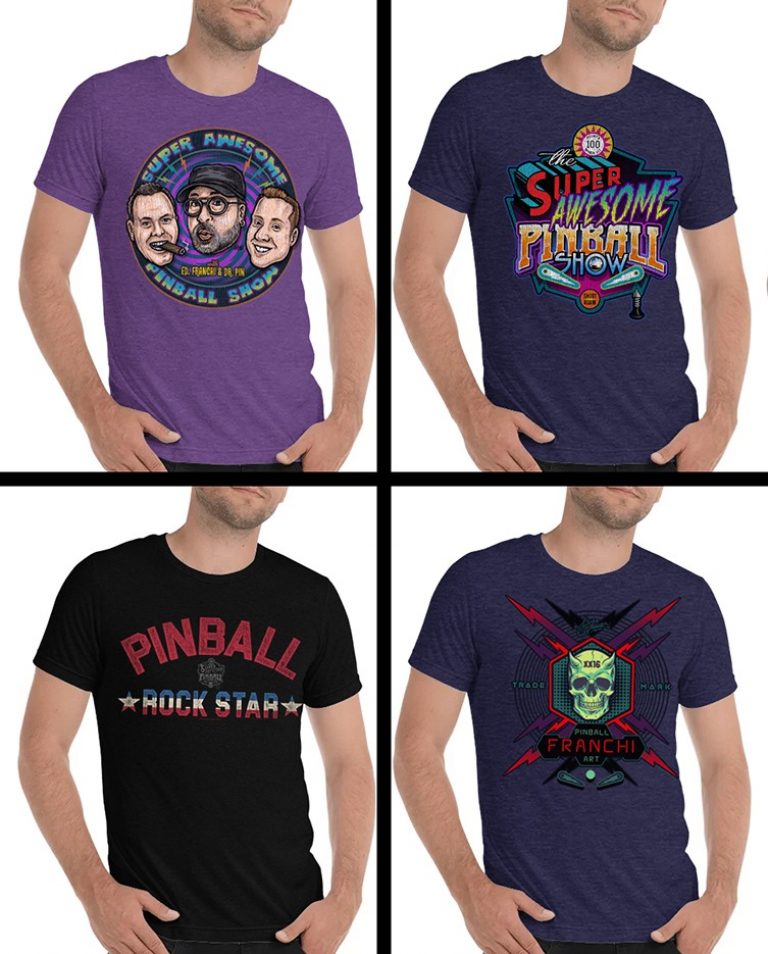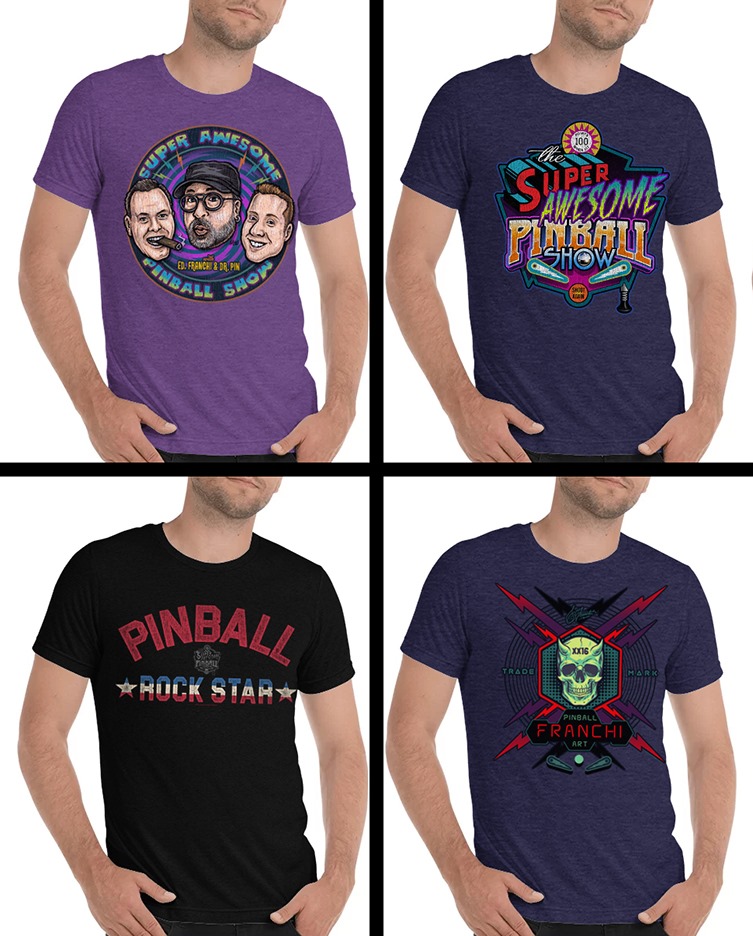 ---
Do you want to sell premium pinball apparel with your logo or artwork on it at Silverball Swag (silverballswag.com)? You keep the profit from anything sold for your brand and Silverball Swag handles the printing, billing, and shipping for you, then send you the profits each month. Email Will at will@silverballswag.com or Jeff at jeff@silverballswag.com for more info!

— Cool and Crazy Stuff —
Dead Flip Streams Primus Pinball
Jack Danger streamed the very rare Primus Pinball last week…
…and the coolest part was this ridiculous save – check it out!
---
Sonic Prototype Loop
Shoutout to our friends at Fun With Bonus for finding this sweet video of a prototype loop on the Sonic Spinball home-brew project!
To follow along with this project, check out this Pinside thread or follow along here on Twitch!!
---
Pinball Birthday Cake
Our friend Joel Reeves celebrated his 50th birthday last week, and judging by the cake it is going to be the BEST YEAR EVER!
---
Total Nuclear Annihilation Birthday Cake
More cake!! This is why I'm putting on the COVID 19…
---
Other Quick Hits:
---

Other Manufacturers
More

Team Pinball: The Mafia

Circus Maximus: Kingpin, Python's Pinball Circus

Homepin: Thunderbirds, Chinese Zombies

Suncoast Pinball: Cosmic Carnival

Great Lakes Pinball: Exposé

Haggis Pinball: Wraith, Celts

Pinball Brothers: Queen?, Barry Oursler's Original Theme?, Playboy?

Dutch Pinball: Bride of Pinbot 2.0, Bride of Pinbot 3.0 (on hold), The Big Lebowski (production/legal issues)

Silver Castle Pinball: Timeshock

Phénix Pinball: Goblin Contest

Pinball Adventures: Punny Factory, Sushi-Mania, Ninja Mania, First Class, Canada Eh!

Disclaimer: Any articles, interviews, or mentions of pinball manufacturers or pinball products is NOT an endorsement.