George Gomez Talks Yellow Submarine | Charlie Emery Talks Ben Heck, CGC, and next title | Hot Wheels Features | Heist Stream and Production Updates | Stern Distributors now Renting Games | CGC Statement on COVID-19 | Elvira Code

— QUICK HITS —
---
TWIPYs Recap!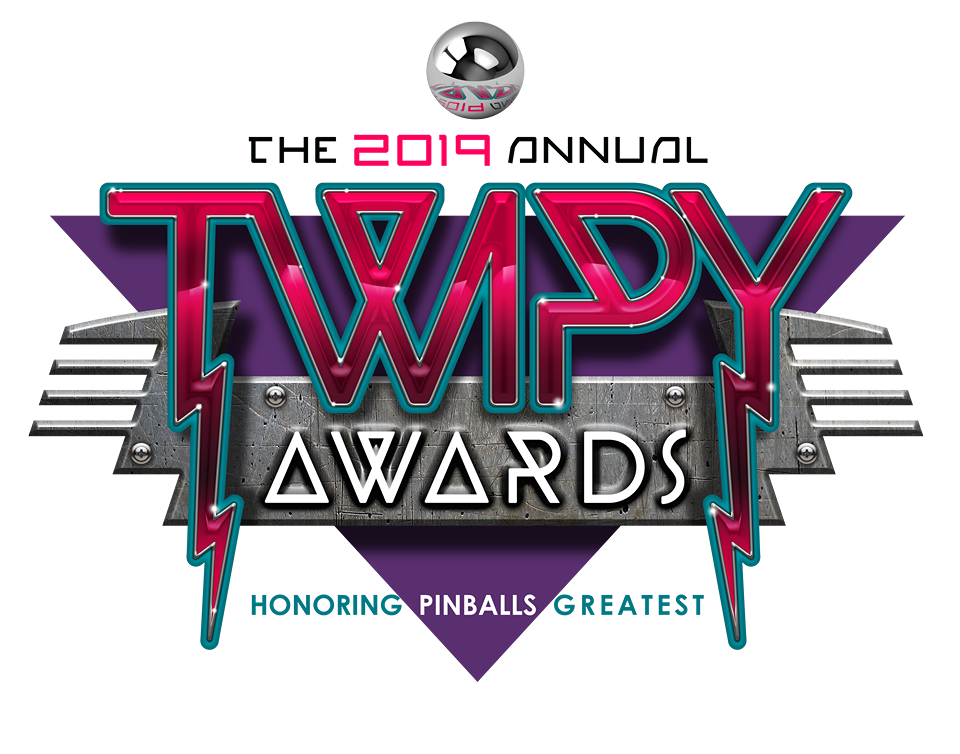 On behalf of Imoto and Cary and everyone involved with creating the TWIPYs this year, thank you for tuning in on Saturday night and hanging out, we had a blast!!
For full results and to watch the show, click here!!
---
George Gomez Talks Beatles Sequel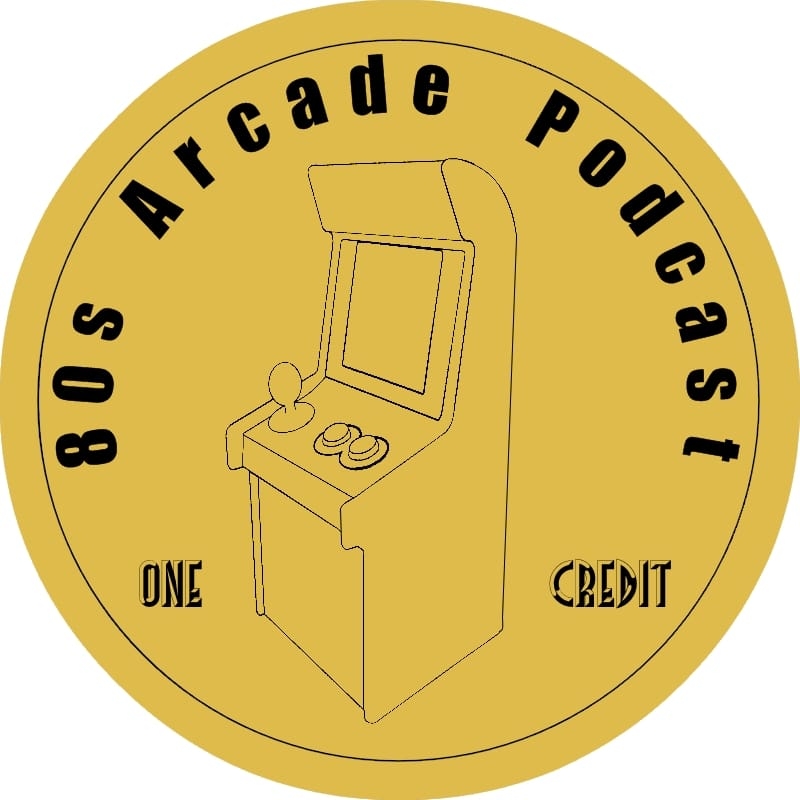 Our friends at the 80s Arcade Podcast interviewed George Gomez last week! Gomez, who is Stern Pinball's Chief Creative Officer, discussed his life and work in arcade games, and also had a few very interesting nuggets regarding Stern Pinball:
On online connectivity of Stern machines:
George Gomez: This coming year I'm going to put the games online. We're finally bringing pinball into the current century. That is the project I'm most excited about is the connectivity project, [that] is what I'm focused on every day now.
On possibly doing a sequel to the Beatles:
George Gomez: Funny you should say that. We have talked a little bit about – the obvious thing is to do a Yellow Submarine version. So it's been discussed but I don't know if that is ever going to happen. But it was discussed, that imagery is cool. There has been a lot of talk about it. But we'd have to figure out a way to make it worthwhile.
The interview with George was broken into two podcast – check out the full episodes here!!
---
SAPS: Spooky Next Title Licensed, Charlie Emery Talks CGC Teaming up with Spooky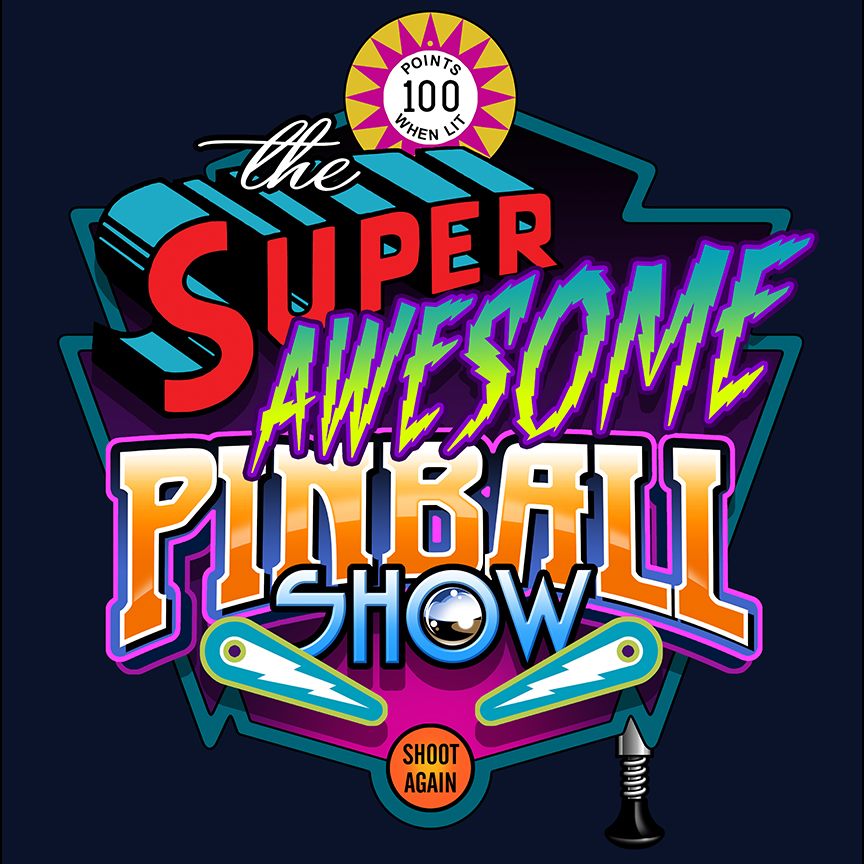 Our friends at the Super Awesome Pinball Show were joined by Charlie Emery last week! Here are just a couple highlights:
On Ben Heck's New Game and working with CGC:
Charlie Emery: So everybody that knows anything about Spooky knows that Ben was incredibly important for us getting off the ground…he is a huge part of our history. And he's kind of put out there sort of what this game is. It started as a Spooky project a few years ago. And he got a little frustrated with us because we couldn't tie up the license that he wanted at the time. We were doing everything we could, but to be blunt we couldn't afford it. And it never sat well with me, I always felt like we let Ben down in that regard. And when he decided he was taking a break and walking away…we just parked the game. And [we said] we're going to wait until we get this right, we're going to wait until an opportunity presents itself…[discusses how Spooky and CGC were helping each other out by taking games to shows and such]…and it got to the point where Doug [Duba said] "Hey, we don't have a full on design team with all the retheme games and stuff, we should work on something together, do you have anything? And boom, as soon as he said it, yes I do sir! And it is a really really good game and really deserves to be made…and I think everybody is going to freak out when they see what it is.
On the next game from Spooky Pinball after Rick and Morty:
Charlie Emery: I can tell you the game after Rick and Morty I did not choose…I did not pick the next license, it was one I was talked into, and the person [that picked it] felt extremely passionate about it…I'm very glad we're doing it.
Charlie also talks about everything Rick and Morty and going after that license, talks about Rick and Morty production with the coronavirus obstacles, talks about Spooky's move to a new facility and that they're moving a lot of things in-house (for example, powder coating and ramp making), the new loading dock, and much much more!! Check out the full show here!!
---
Hot Wheels Features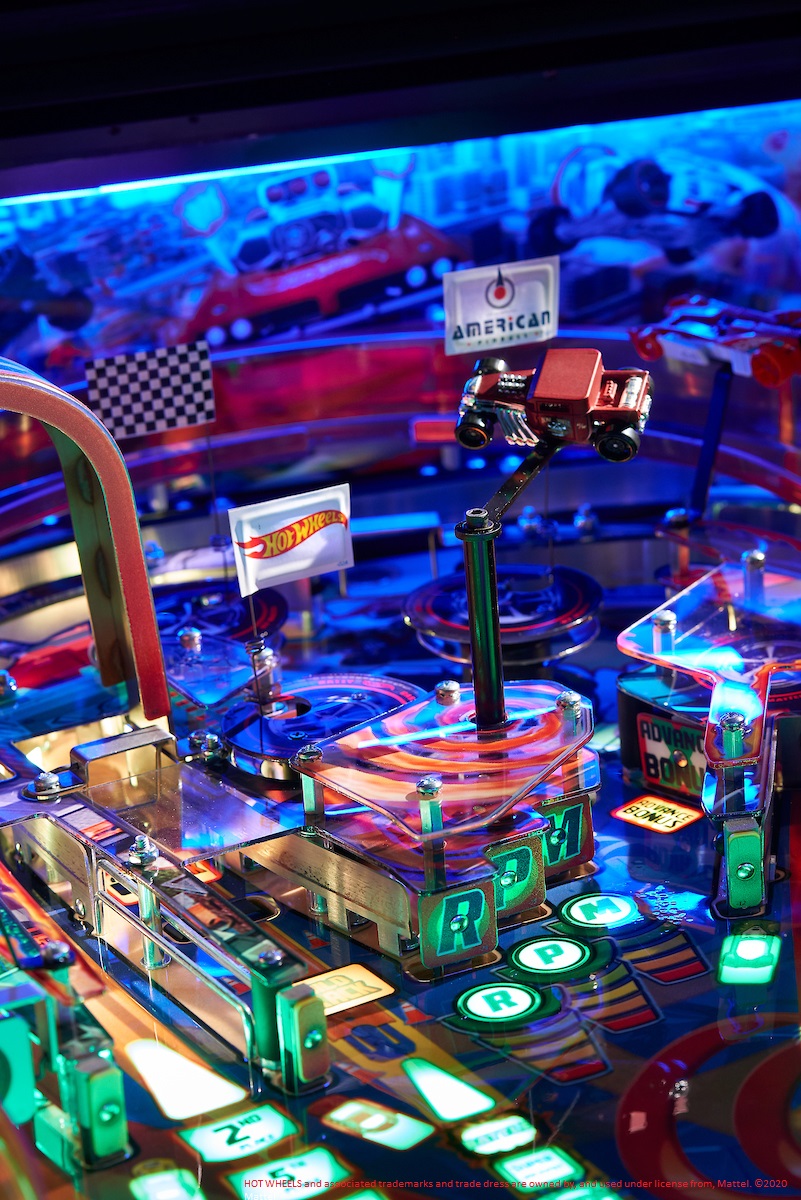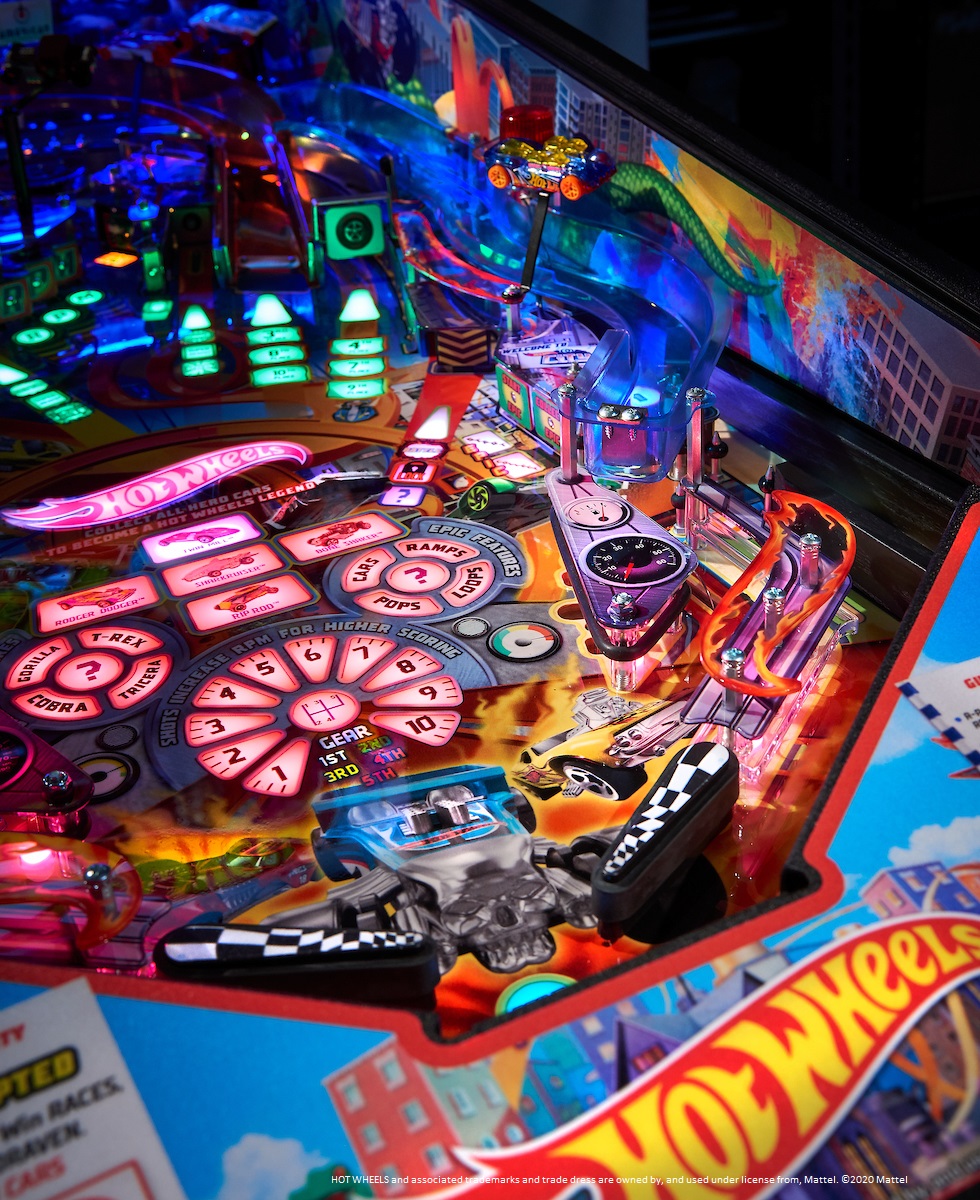 American Pinball shared a list of playfield features and rule features last week on this Pinside post – check it out!
Playfield Features:

6 balls
Two ramps with translucent Hot Wheels™ orange and blue coloring
Fully Decaled Apron
Internal Cabinet Side Art included with every game
Over 140 RGB lights for both feature inserts and general playfield illumination
4 Flashers
Magnet that grabs or accelerates the ball
3 Redline Tire Pop Bumpers
2 Drop Targets
Saucer with side kick-out
Vertical Upkick (VUK) with Orange Loop Return
Player-Facing Kicker
2 Spinners
First of its kind, 3D Lenticular back panel
5 Hot Wheels™ Cars on display including Interactive Spinning Hot Wheels™ car
R-P-M Stand-Up Targets
Collect Car Stand-Up Targets
B-A-T-T-L-E Stand-Up Targets
Shooter lane ball re-entry
Center Post

Rule Features:

5 multiball modes
R-P-M targets rev TACH for increased scoring and REDLINE multiball to collect RIP ROD™
B-A-T-T-L-E targets & lit saucer to BATTLE CREATURES
Defeat CREATURES & DRAVEN for RODGER DODGER™
Hit Car targets to collect CARS. Fill collector case for CAR CHAOS to collect TWIN MILL™
Play VICTORY LAP, LOOP CRASH, and TRACK MULTIBALLS for SHARKRUISER™
COMPLETE RACE and capture CHECKERED FLAG to win race & start VICTORY LAP MULTIBALL
Complete lit LOOPS to crash cars and start LOOP CRASH MULTIBALL
Track-Building
EPIC Challenges
Collect all cars to become a Hot Wheels™ Legend

Cabinet Features:

Direct Digital Print Backglass
Multiple Custom Music Tracks paced to gameplay
15.6″ Full Color LCD with 1366×768 resolution
4 stereo speakers plus 8" cabinet subwoofer
Powder Coated Cabinet Armor
275lbs unboxed
75″H x 29″W x 55″D
---
Heist Stream and Production Updates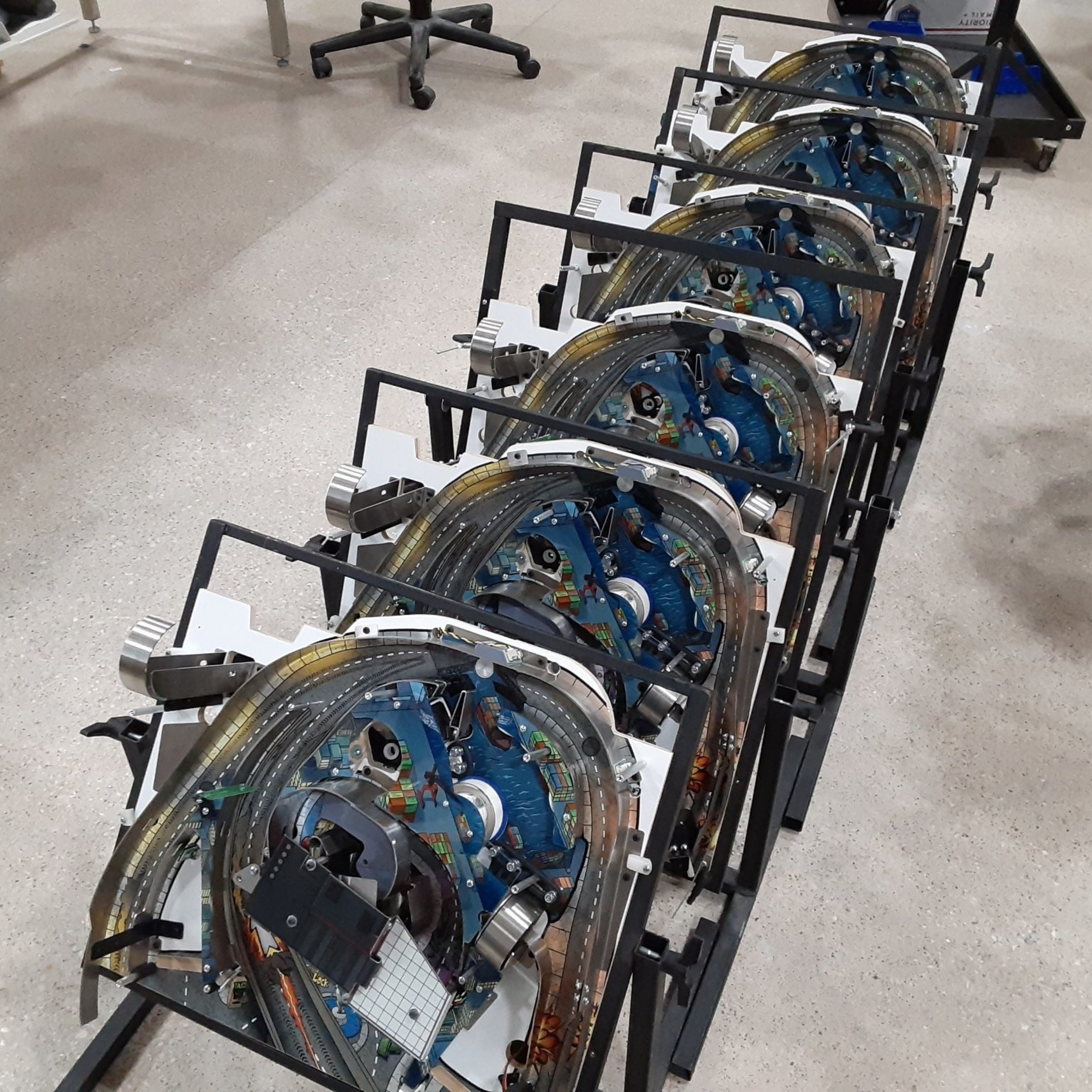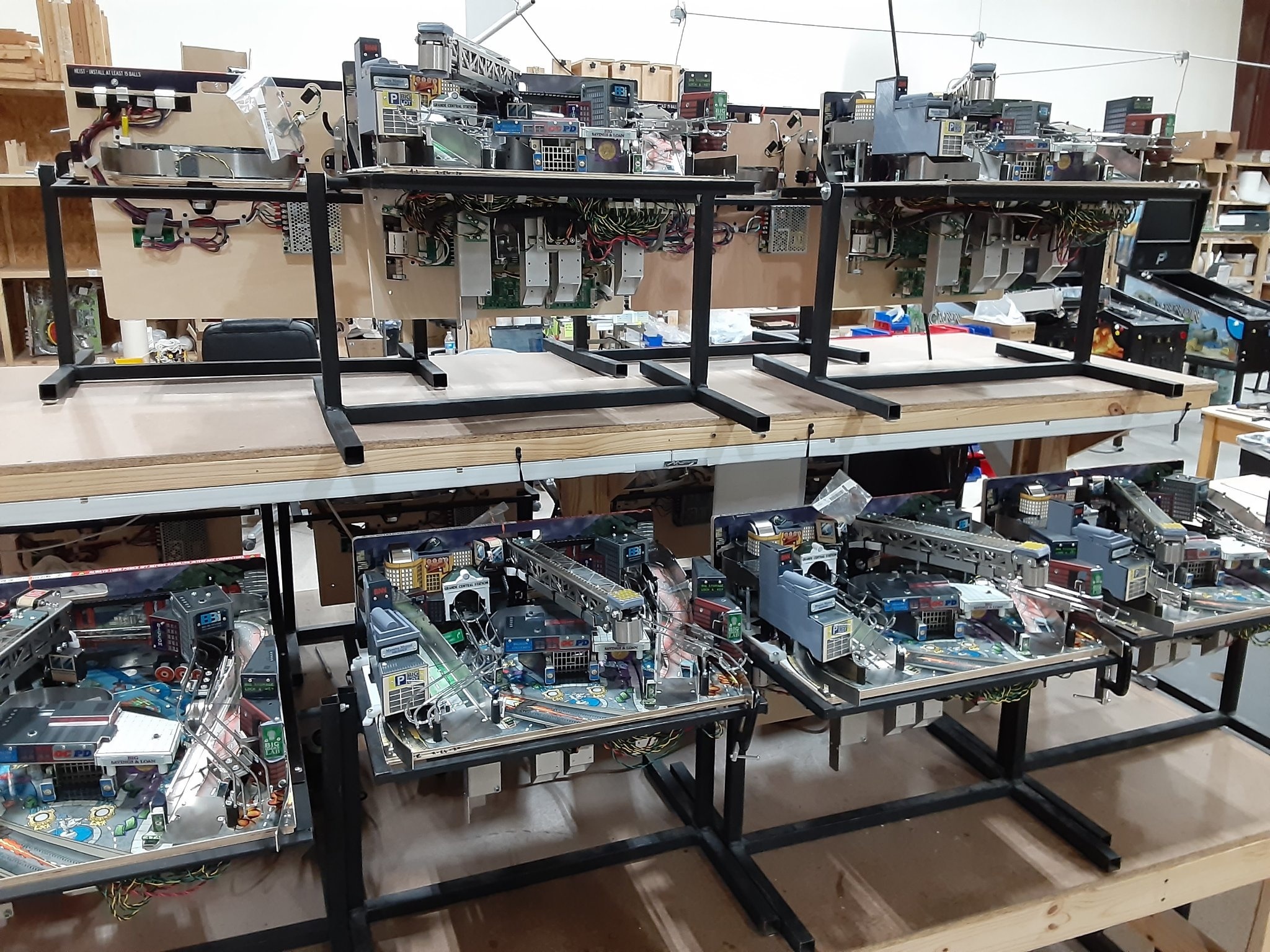 Last week Multimorphic shared an update on their production of their newest creation, Heist:

Williamson County has recently joined the list of Texas counties with an active shelter-in-place order. As a result, we're not currently able to work at the Multimorphic facility in Round Rock, TX. This will affect our short term ability to ship out P3 machines, but it will have less of an impact on the rest of our business.

Earlier this week, with the shelter-in-place decision looming, we proactively planned to finish testing and shipping newly build playfields from our homes. Thanks to huge extra efforts from members of our production team, we'll still be able to ship new playfields. I won't guess exactly how quickly we'll ship, but some of you will be receiving shipment notices soon. We'll keep the rest of you updated as things progress. If the crisis continues for an extended period of time, we'll even consider doing full playfield production in limited capacity in our homes. The size of our playfield modules makes that a realistic possibility.

Most other aspects of our business will continue largely unaffected from the shelter-in-place order. We have development team members in multiple states and countries, and all software developers on Heist and CCR and key members of our mechanical team have P3s and playfields in their homes. So software development and customer support will not slow down.

We know this is a difficult time for everybody, and we appreciate your continued support of our efforts. We're doing the best we can to move the business forward and get products shipped while also protecting the health and safety of our team and their families.

We're currently planning a public video stream of Heist gameplay at 1pm CST this Saturday (3/28). The stream will come from my house with me playing/commenting, but it'll be hosted by Jack Danger on his dead_flip twitch channel: https://www.twitch.tv/deadflip. We'll get a more formal announcement out soon.

Please stay safe.

– Gerry Stellenberg
Multimorphic, Inc.
Heist Stream
Jack Danger of Dead Flip hosted Gerry Stellenberg streaming Heist on Saturday afternoon – check out the stream here!!
For Amusement Only Talks Heist Rules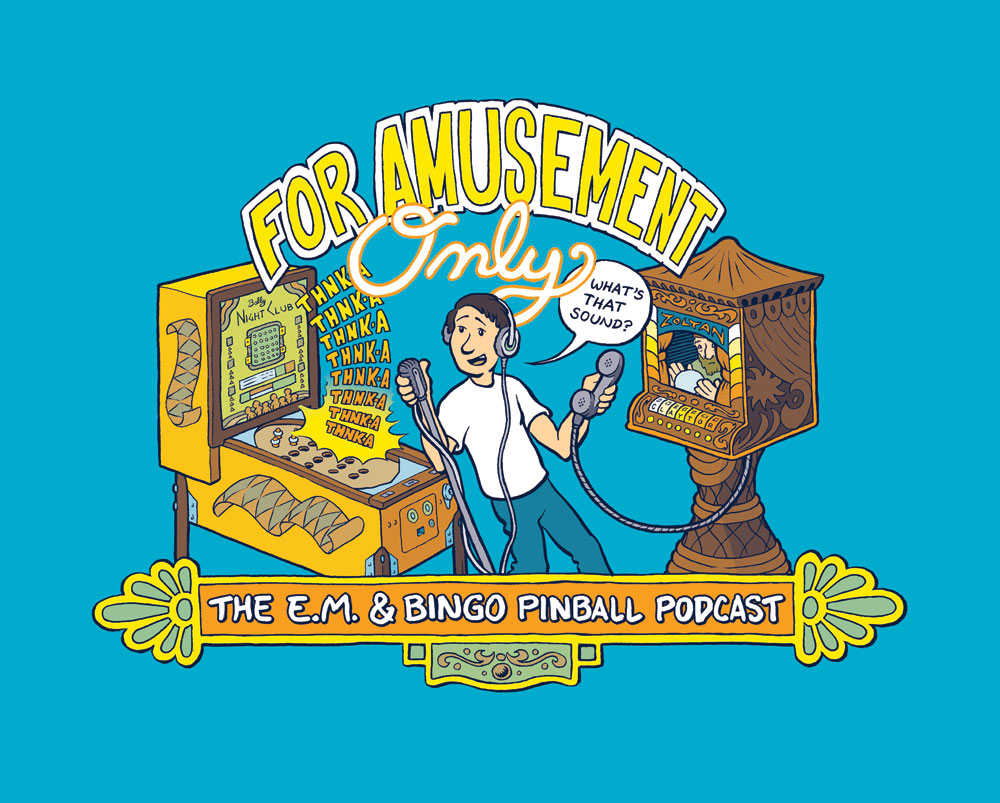 Our friend Nick Baldridge at For Amusement Only – The EM & Bingo Pinball Podcast was joined by his daughter Ava to take a deep dive into the rules of Heist – check out the podcast here!!
Also, host Nick Baldridge is making his own P3 game called Quest For Glory!! Check out this Pinside thread to follow along with the build!
---
Stern Distributors Now Renting Games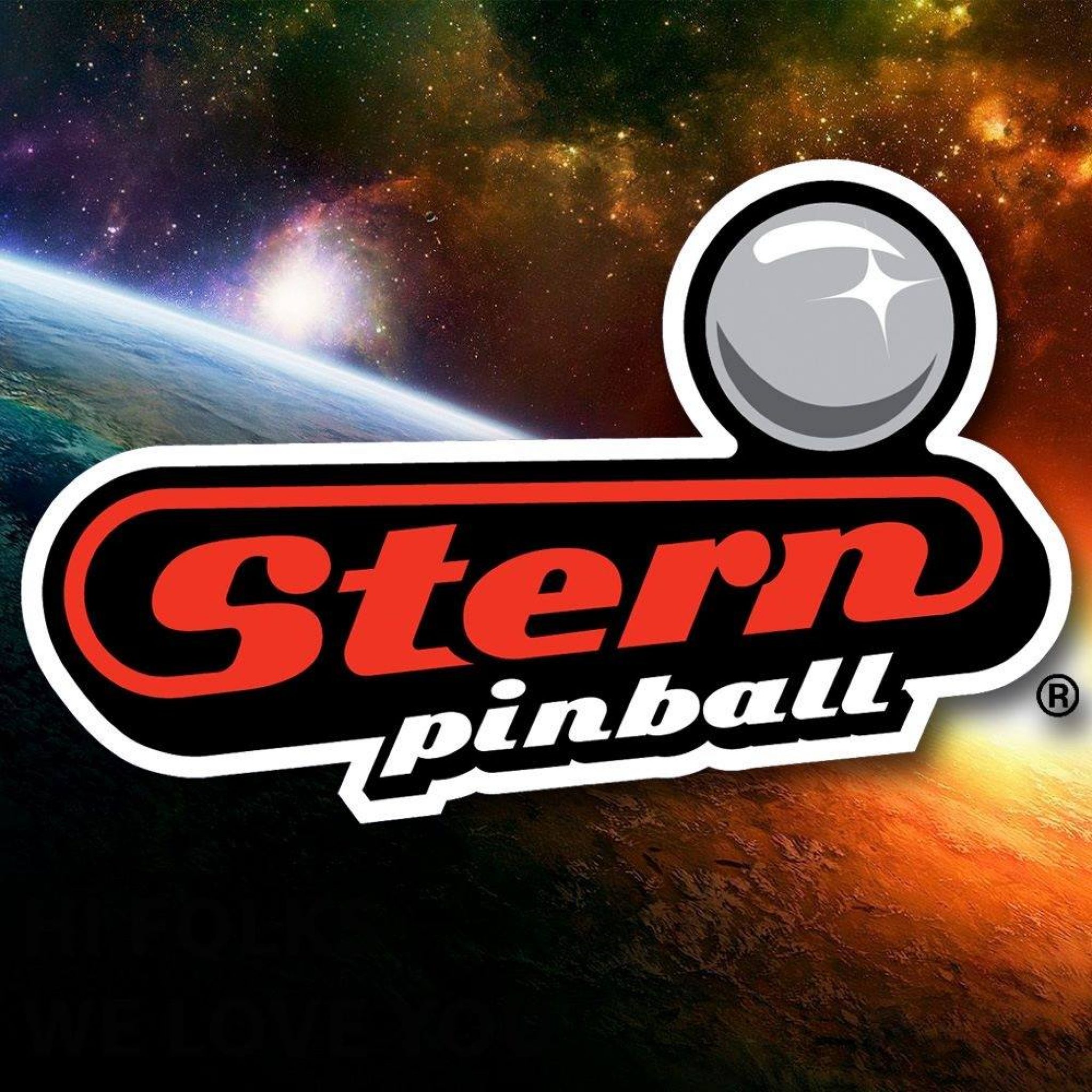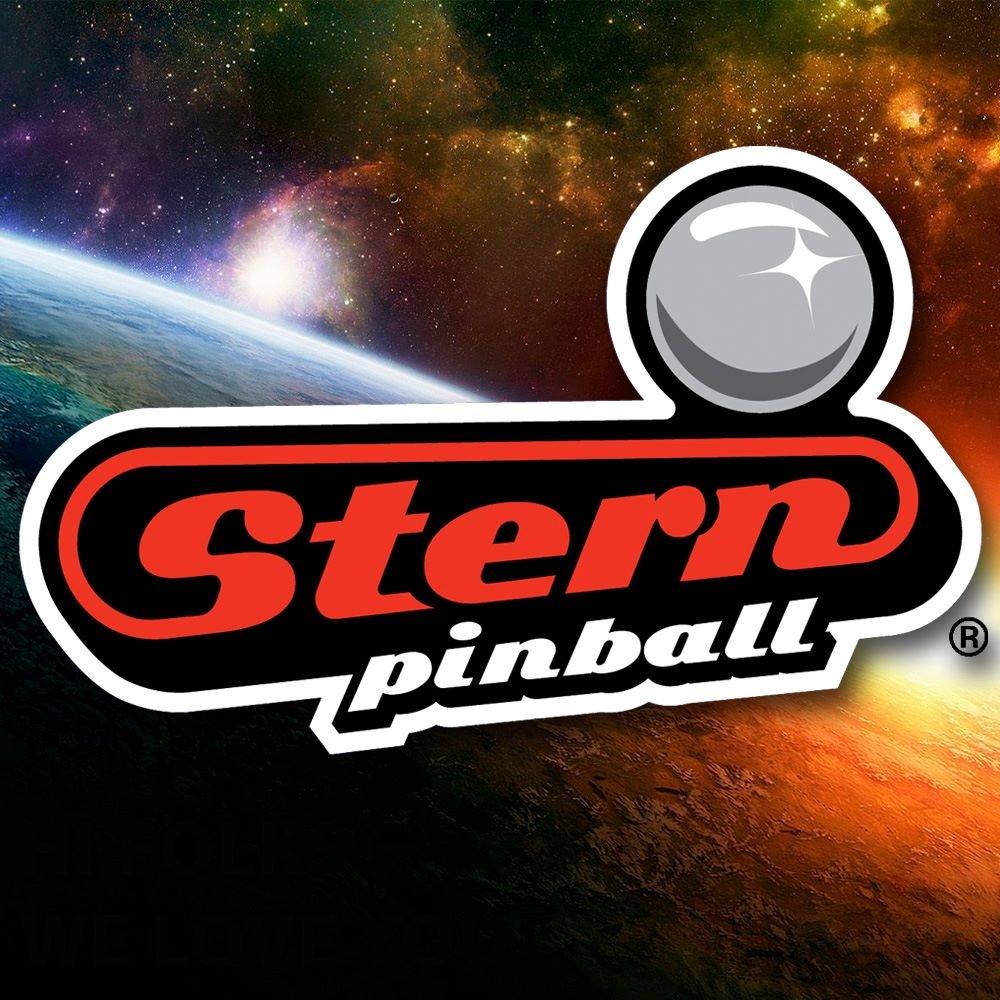 Stern Pinball announced via bleedingcool.com that many distributors will now be renting machines for a few hundred dollars a month! Check out more information in the article here, and contact your favorite distributor to get your rental!!
---
Chicago Gaming Company Releases Statement Regarding COVID-19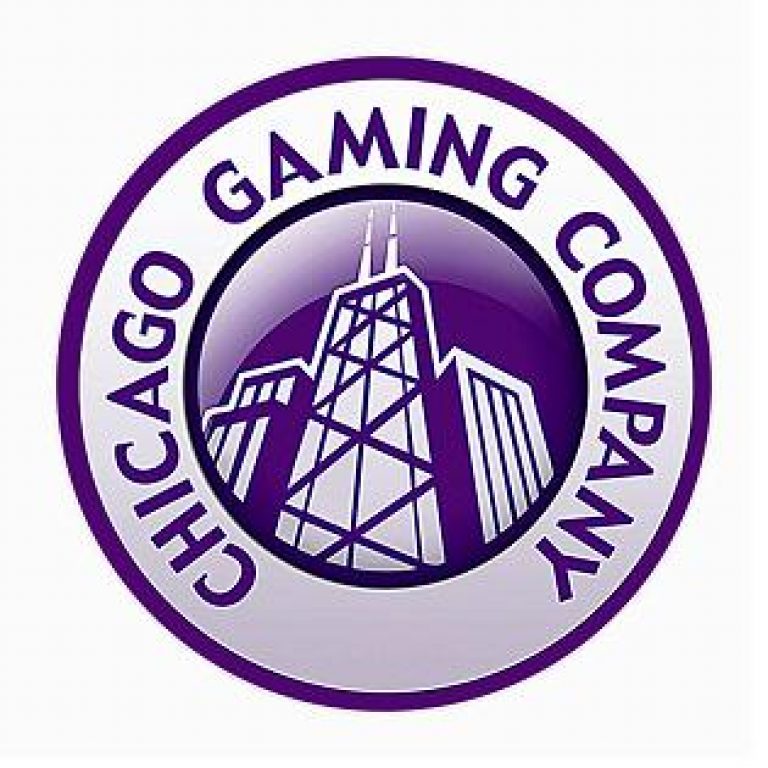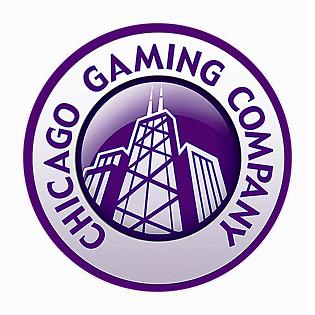 Our friends at Chicago Gaming Company released the following update last week regarding their operations:

To all of our valued dealers and customers:

Chicago Gaming Company is concerned about the safety and well-being of our employees, the pinball community, our respective dealers.

Illinois Governor J.B. Pritzker announced a "stay at home" order for the entire state of Illinois effective as of 5pm on Saturday, March 21, 2020. In accordance to his order Chicago Gaming has suspended production and receiving in the factory. We will resume normal operations as soon as the "stay at home" order is lifted.

Chicago Gaming Company has arranged for many of our employees to work from home to continue providing support for our products. Technical Support will still be available through our website. In addition, our Sales and Marketing team will continue to be available throughout this time to the pinball community as well as our dealer network.

We will continue to provide updates as we receive them regarding the "stay at home" order and look forward to returning back to normal operations as soon as possible.

– Ryan White, Vice President of Sales
---
New Elvira Code – v0.93
---

— Cool and Crazy Stuff —
It's a Southern Thing
Our friends from It's a Southern Thing on Facebook showed off their game room last week, and the live stream is at almost 400,000 views at the time of this writing – check it out here!
---
Broadway's Patti LuPone has Police Force Pinball
---
Other Quick Hits:
Congrats to Pinball Profile on 250 episodes!!
Happy Birthday Lloyd Olson!
---

Other Manufacturers
More

Team Pinball: The Mafia

Circus Maximus: Kingpin, Python's Pinball Circus

Homepin: Thunderbirds, Chinese Zombies

Suncoast Pinball: Cosmic Carnival

Great Lakes Pinball: Exposé

Haggis Pinball: Wraith, Celts

Pinball Brothers: Queen?, Barry Oursler's Original Theme?, Playboy?

Dutch Pinball: Bride of Pinbot 2.0, Bride of Pinbot 3.0 (on hold), The Big Lebowski (production/legal issues)

Silver Castle Pinball: Timeshock

Phénix Pinball: Goblin Contest

Pinball Adventures: Punny Factory, Sushi-Mania, Ninja Mania, First Class, Canada Eh!

Disclaimer: Any articles, interviews, or mentions of pinball manufacturers or pinball products is NOT an endorsement.