Jurassic Park Revealed | Special When Lit: George Gomez Interview | Pinburgh Preview | Pinball Profile Interview with MyBookie about Gambling on Pinball | American Pinball Updates | Last Chance for July Giveaways

— This Week's Top 5 Stories —
---
1. Stern's Jurassic Park Revealed
Last week Stern revealed their newest creation, Jurassic Park!!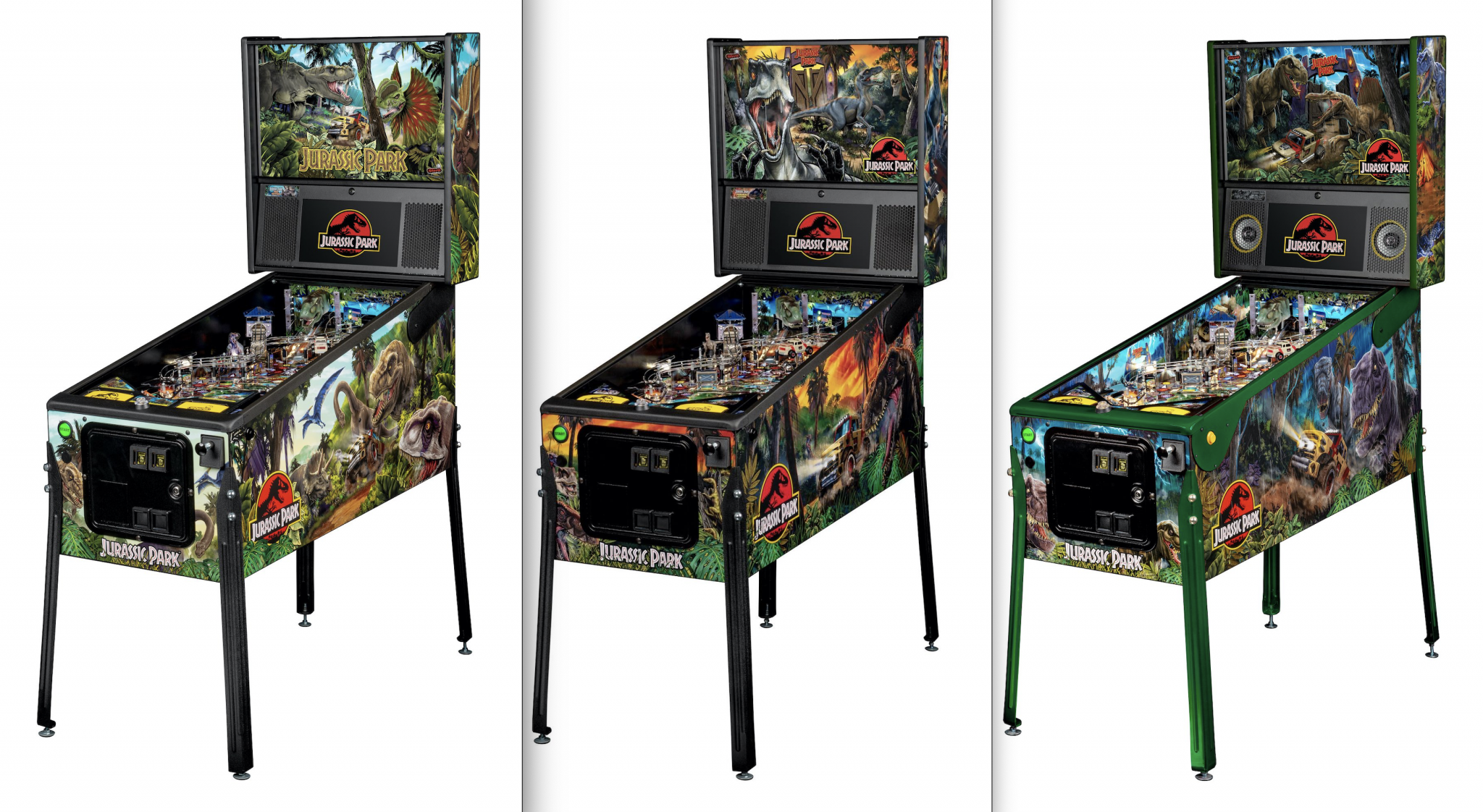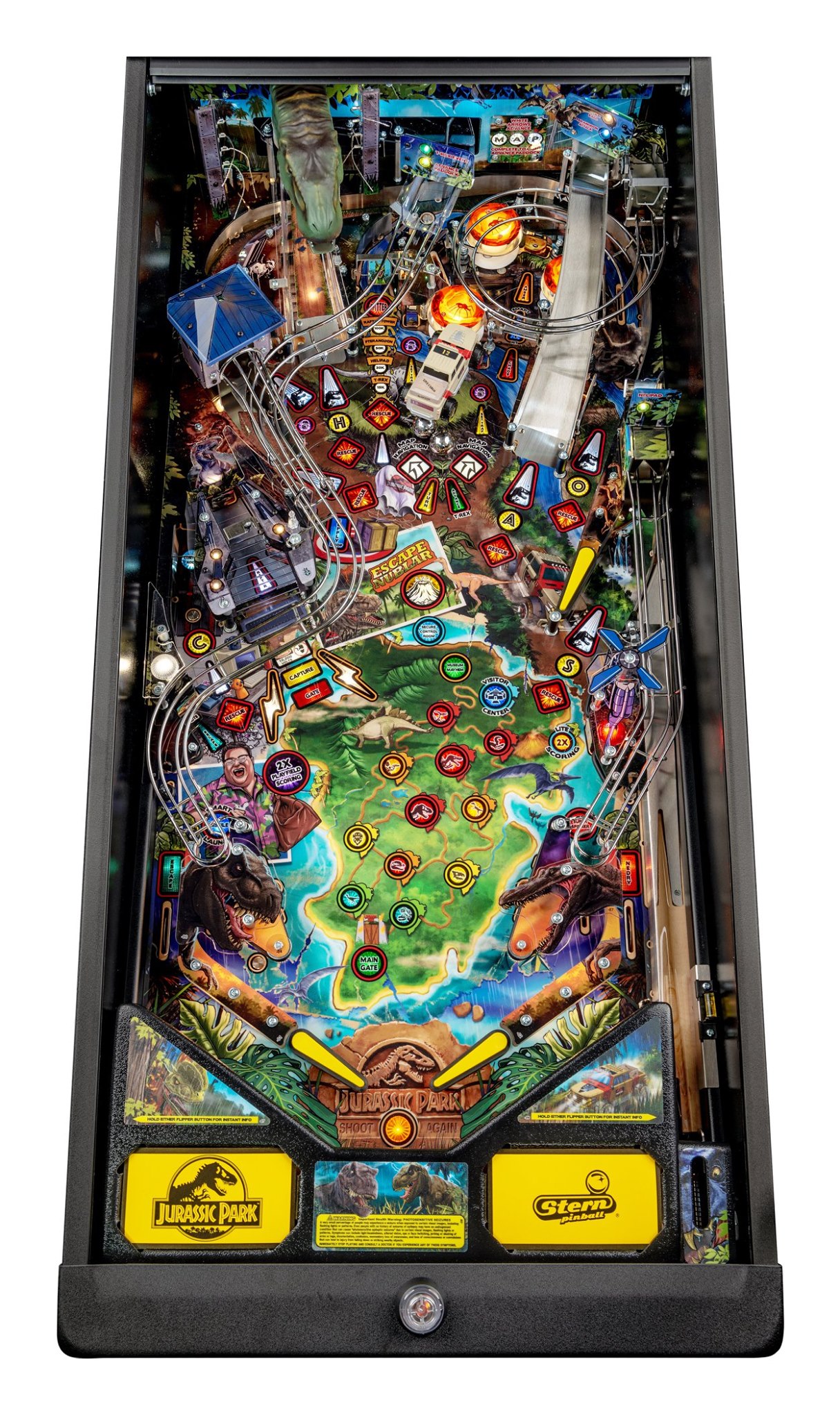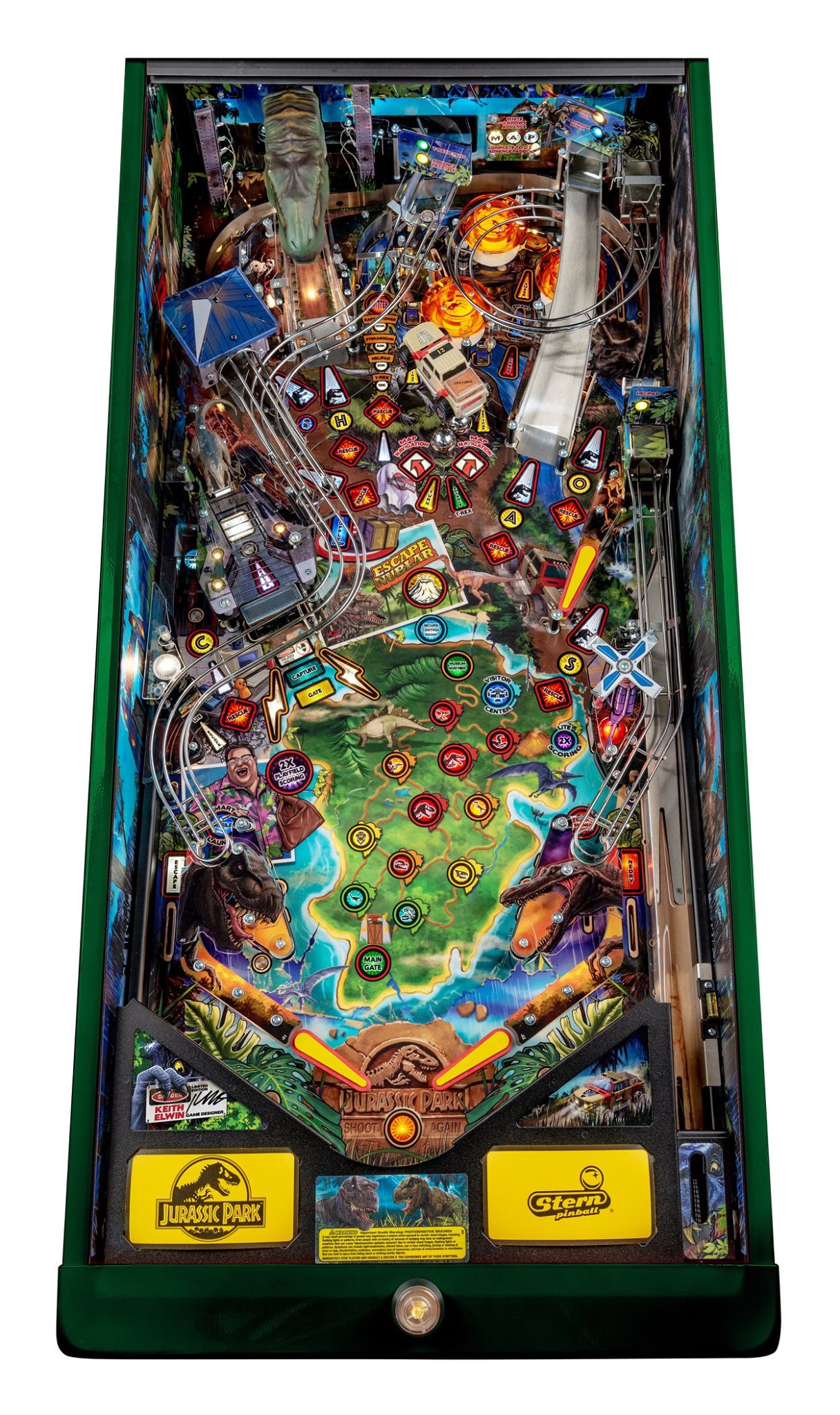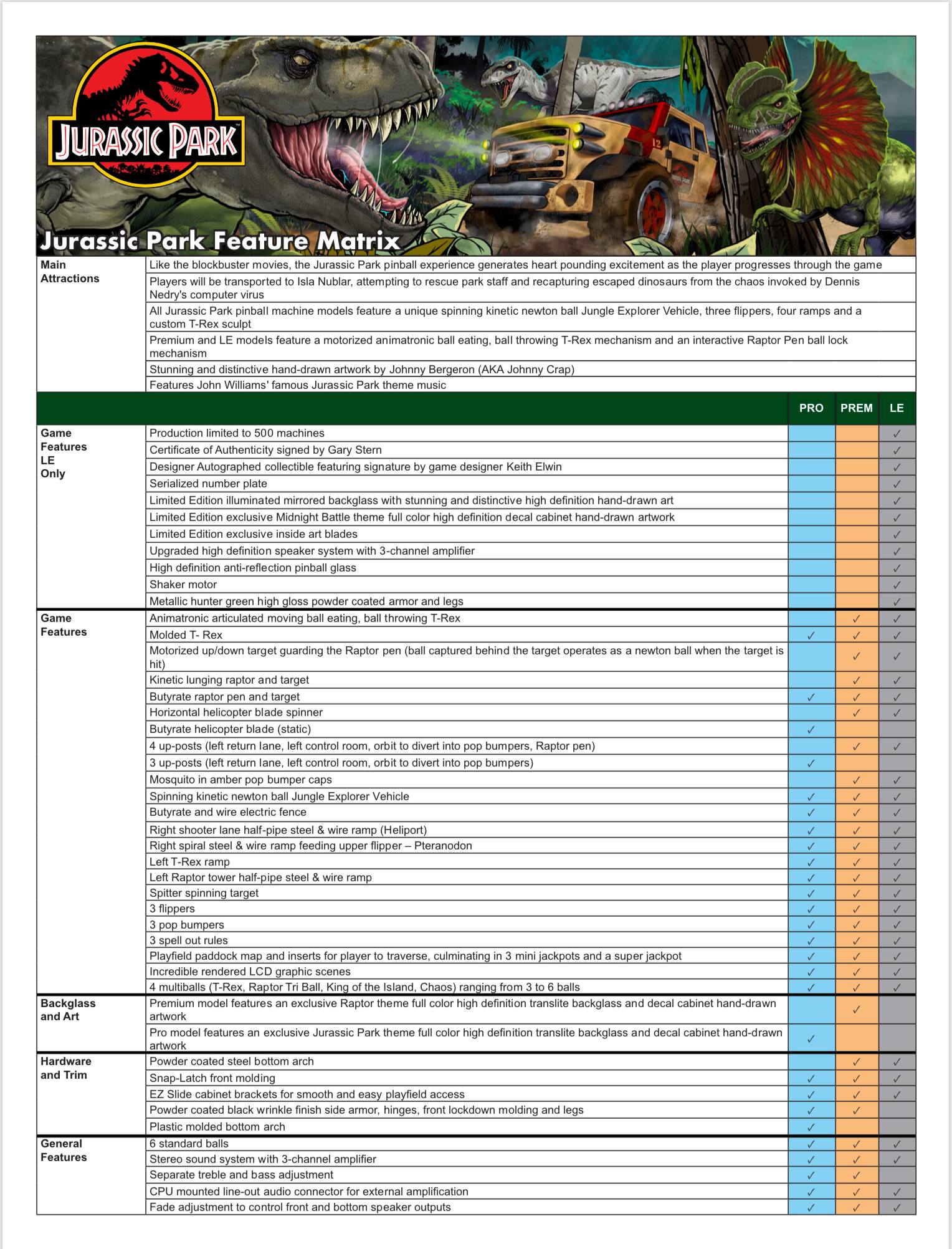 Teaser Video:
Quick Hits:
We will be releasing a TWIP Deep Dive later today, but for now here are just a few other tidbits about the game:
Per IGN's article revealing the machine, "…there are no movie clips and everything on the screen will be custom animation. Stern also added, "Sounds [and] speech from Nedry's character are in the game (Wayne Knight)…"
There is a shooter knob accessory of a mosquito encased in amber, just like the movie – check it out!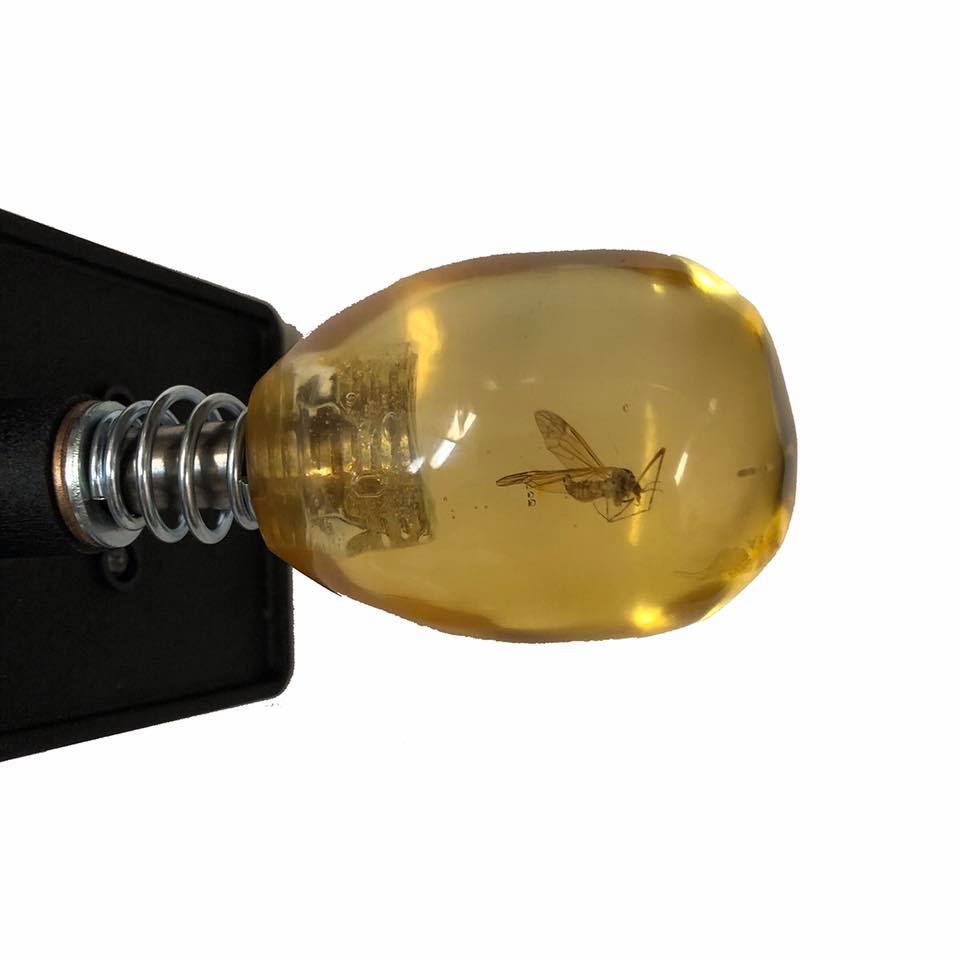 And, according to a comment on Facebook from Keith Elwin, "The two LEDs that light up the amber are controlled individually by the game's software. It does a little light show while the ball is in the shooter lane and during attract."
George Gomez also addressed why the vehicle in the game does not look like the iconic Jeep in the movie: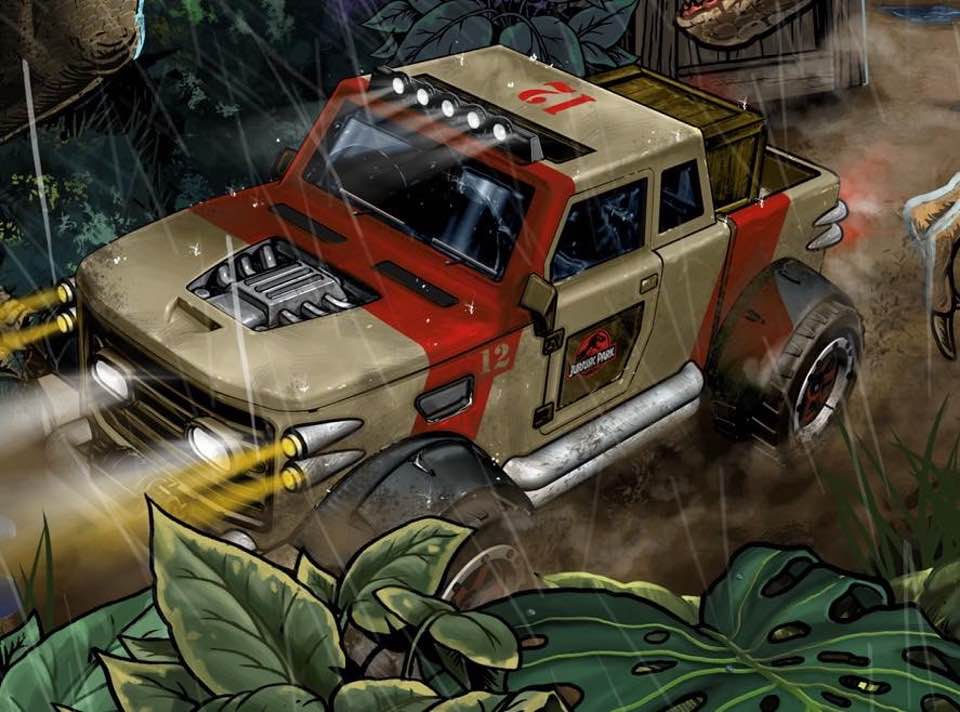 "Most fun job in the world. I lead the premier pinball design studio in the world. I love Jeep-will own a '20. I love FORD, I tinker with a resto mod '69 Mach 1. Sorry folks- could not get those amazing brands in our game. So…I personally got to design this. Way FUN! I'm sorry I disappointed fans of those awesome JP iconic vehicles- but I loved designing this to help the boys out. They nicknamed it GMC …Gomez Motor Company… & if its any consolation…the dinos will trash my design when you play it. 😂"
Stern also gave a sneak peek at some animations on their Facebook page:
TWIP Deep Dive and Dead Flip Stream Coming Today!
Dead Flip will be streaming the game TONIGHT, at 7PM Central, 8PM Eastern. Make sure to tune in here!!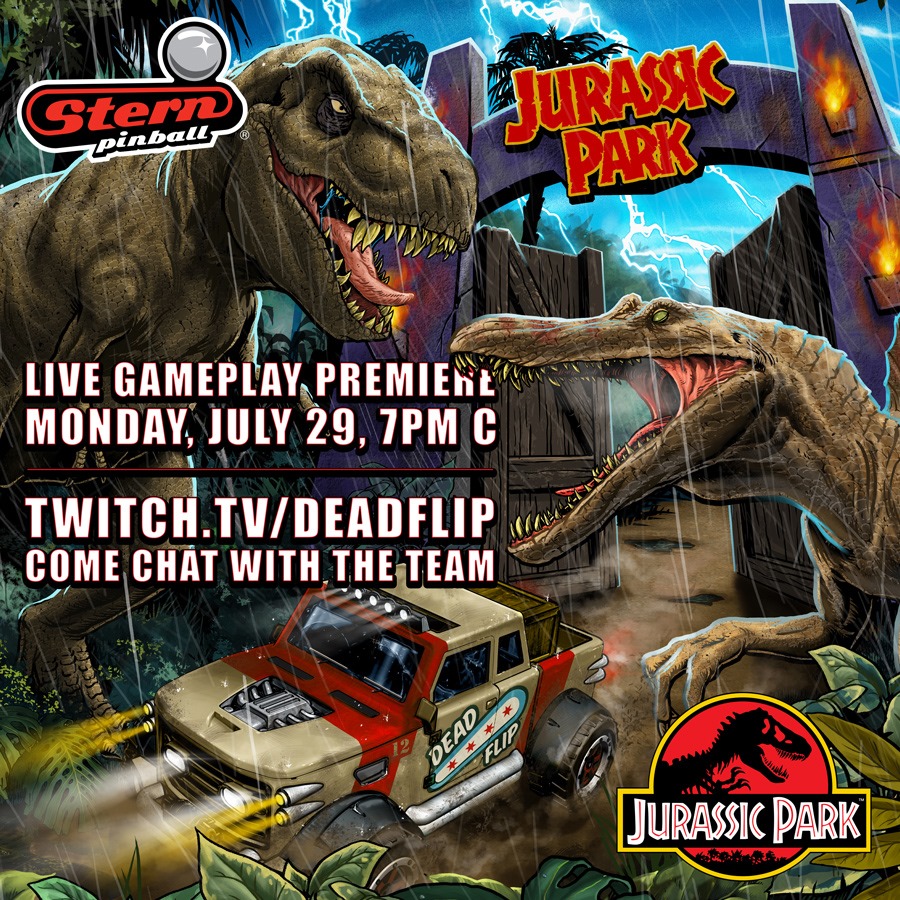 TWIP will also be posting our DEEP DIVE into Jurassic Park at 5PM Central / 6PM Eastern today, where we'll cover features, rules, toys, pricing, and more about the game, so keep an eye for that in-depth article about all things Jurassic Park pinball!!
---
2. Special When Lit: George Gomez Interview

Our friends at Special When Lit Pinball Podcast interviewed George Gomez on their latest episode! Here are just a few highlights:
Gomez on Star Wars Home Edition:
The Star Wars Pin…is strictly a consumer product, and knowing we were going to be introducing a cornerstone [title] within a very short period of time, we decided that Comic Con was a great place to bring the Star Wars product…the folks at Lucas have a big presence there, the fan base is enormous for that particular title…it was a great place to introduce that kind of product.
The idea is to create a lower priced consumer product that still feels like a Stern pinball…that is very reliable because it is going to be in a person's home.
Gomez on how to blow up the Death Star: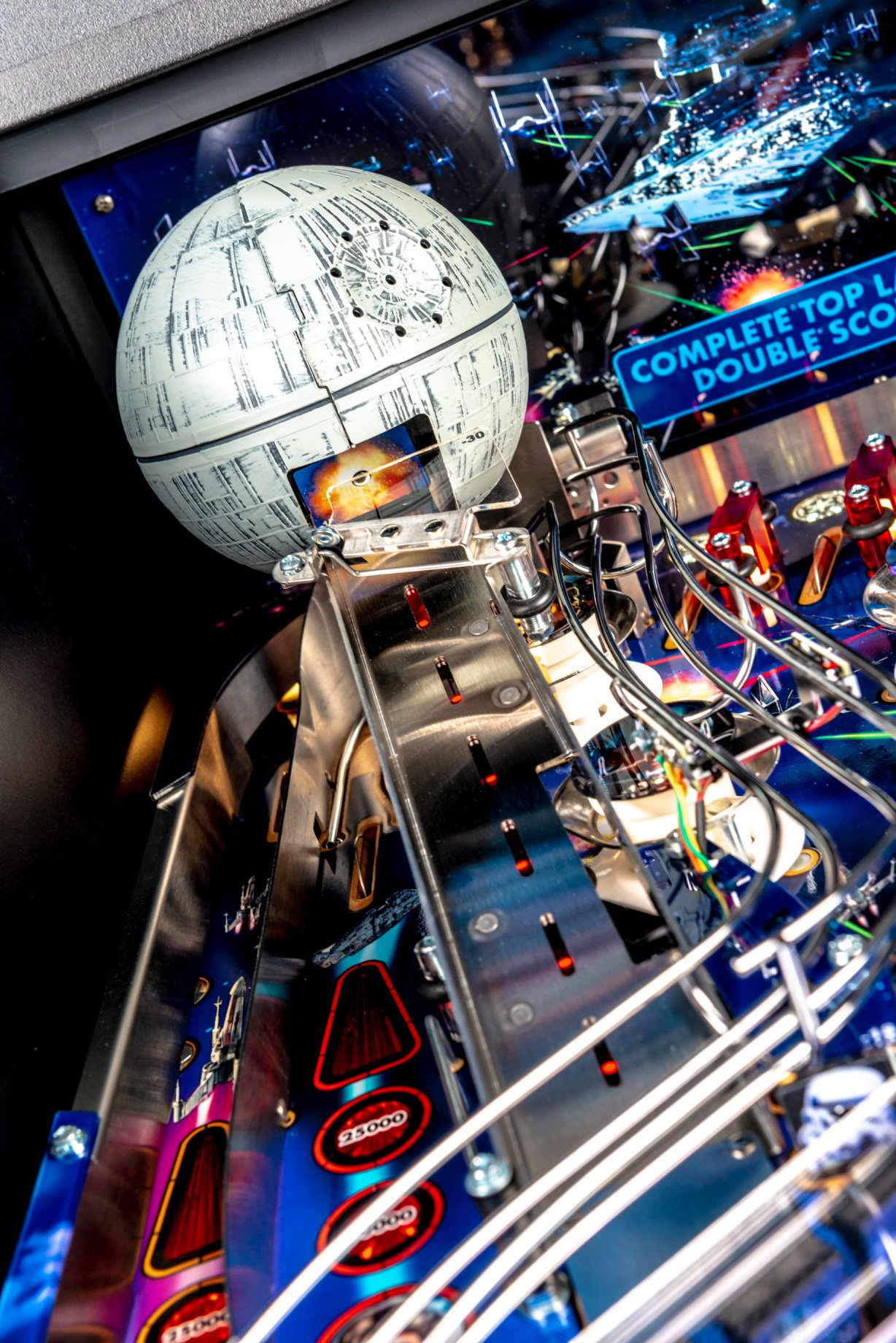 I had to make [blowing up the Death Star] more attainable [than in the Star Wars Pro/Premium/LE]. And so right from the beginning, I started with the notion of, I want a shot that somehow simulates Luke in the trench going to blow up the Death Star, use the force Luke, all the concentration, you got one shot, this is it. So what I did is, I came up with this thing where in the Death Star Multiball, which is started by taking down the drop targets a certain number of times. You get a four ball multiball, and when you're down to a single ball, we start a timer and we start strobing the lights on the ramp, and you have within the timer to get control of the ball and make the shot.
Gomez on the shooter knob and accessories for the new Star Wars:
You just take the shooter knob off, and put the new shooter knob on, there is no installing the shooter. This shooter…is an all new design, that requires zero adjustment. Basically what I did, is it is attached permanently to the playfield, so the location of the shooter ball tip relative to the ball is always in the same place…we're looking at it as a potential item for the big games.
The game ships with a single speaker, but there is an audio upgrade which gives you three speakers that bolt on, and the coolest thing about this is that the speakers were audio engineered to the product, they're not off the shelf, they were custom made for the games.
Gomez on the R2D2 Topper:
The R2D2 topper which took us forever to get approvals on, is now approved and will be for sale. It is very expensive. But if you want to bolt it into this game, it plugs and plays. It bolts into the top of the backbox, it plugs into the game and it will have all of the software and audio features that is in the big game.
Special When Lit: So the topper – do you see it available by the end of the year?
Gomez: I think so, it has just been signed off on…it was very very challenging. It is a very cool device.
SWL: …and you guys have talked about online connectivity, is this level of game, is this something that could also be implemented into online connectivity, or is that going to be more for your commercial grade machines?
Gomez: No, this game will fit into the suite of connectivity features that we have planned. As a matter of fact, there is a lot of cool stuff that you're going to be able to do with this game with all the connectivity that is coming. When that stuff goes live, it will be very easy to bring all your Spike 2 products up very quickly. It will be really fun. That is a lot of stuff I am mired in right now is that entire ecosystem that we're designing and planning for all the games…at the most basic level you'll download code, but we have much bigger plans than just downloading code. It'll be fun I think.
George Gomez also talks about scoring strategies, multiballs, progression in the pinball machine, how it is powered (by a single node board), accessories for the game, and more. Check out the full episode here!!
---
3. Pinburgh Preview

The largest pinball tournament ever is just days away!! Here is "what you need to know" from ReplayFX, and here is "what you need to know" from PAPA Pinball:
Here are some more helpful links:
SHAMELESS PLUG: Pin Stadium Lights will also once again be doing the lighting at Pinburgh! Check out the story here. That will improve the experience for the players and the viewers of the stream during those final rounds! Order yours today!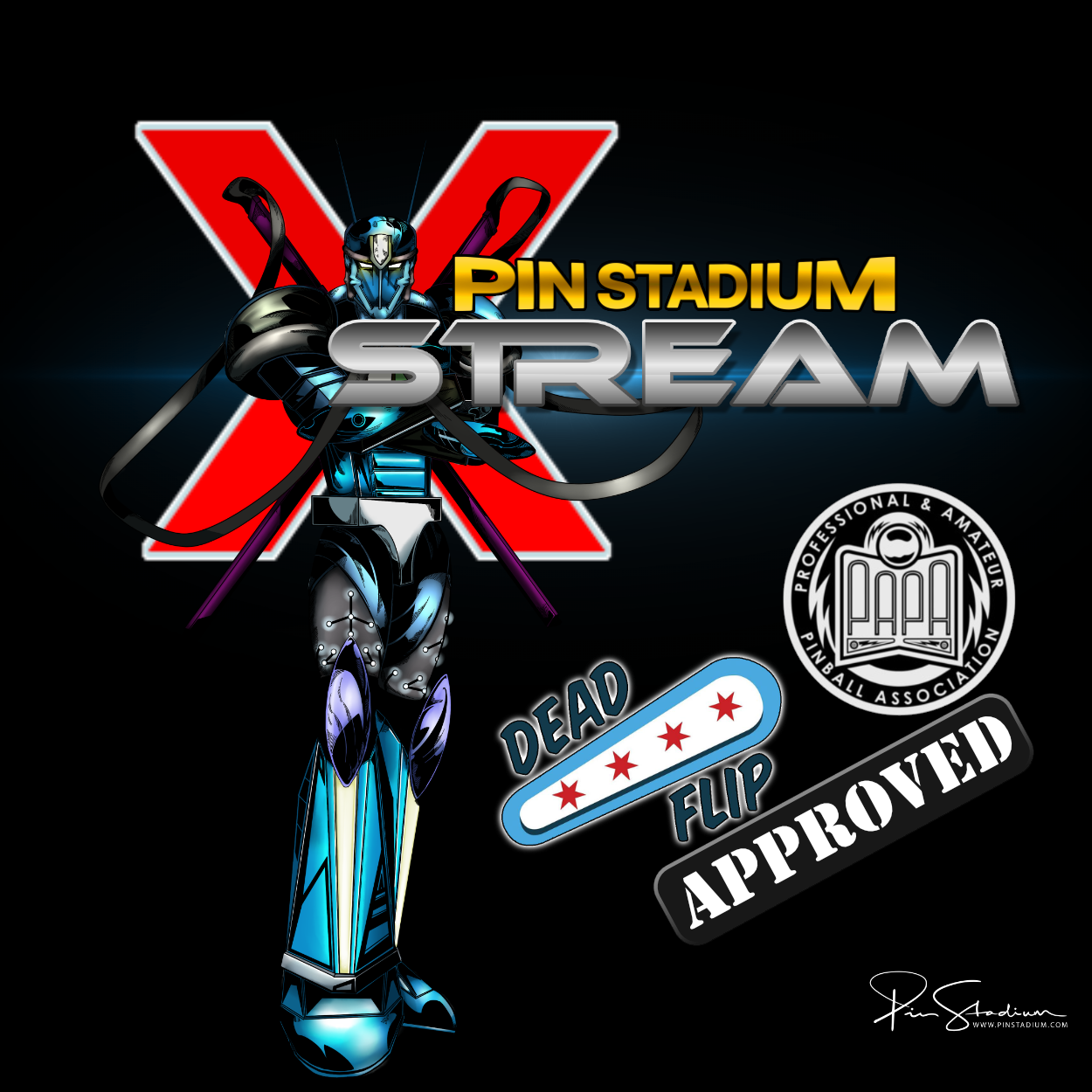 Best of luck to all competitors!!!
---

---
4. Pinball Profile Talks to MyBookie about Gambling on Pinball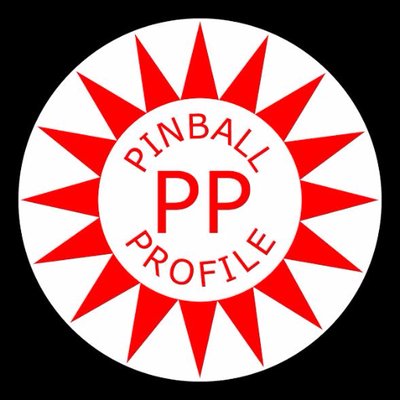 Pinball Profile's Jeff Teolis spoke to MyBookie last week, the website that has added pinball to their Sportsbook. Check out the interview below:
PP: What got you and MyBookie into pinball of all things?
MyBookie: Well it lends itself very well to gambling because of the point system and the different levels you can achieve and things like that, so it really goes hand in hand with betting. Its also sort of a niche growing market and we try to get into those early before anyone else does. So it was a good option. It is a good community, the IFPA is a very robust site, a lot of people involved in it. So it is a good thing for us to do because people are excited about pinball already, and we add the odds and I think it adds excitement to it.
MyBookie on the validity of the results:
First, the limits aren't high enough that anyone could fix a pinball tournament and walk away a king, shall we say. You can bet $100 on these events. If you hit a long shot – for the Stern Pro Circuit for instance, the guy that won [Andy Rosa] was at 80 to 1, and someone put $100 on him, so that person won $8,000. I believe the tournament only paid $3,000 to Andy for winning it. So there are situations where – yes it could happen, but I think with the community that pinball has, for someone to do that they would be ostracized from it, I think the chances are fairly low that it would happen.
[Note: Jeff Teolis pointed out that Andy also won a pinball machine so it was actually over $8,000.]
MyBookie on if players can opt out:
They could in theory, if they contacted us we would take them off. They would just slot into the "field" option though. So we have to have everyone accounted for in one way or another.
MyBookie on who sets the odds:
We use the IFPA website, it has a great statistics section to determine who is good and who isn't…we set the odds based on that. Once they're done, I have a few people that know pinball and I send the odds to them…they look it over to see if we're really wrong anywhere, and if we are they tell us and we adjust it.
MyBookie on the legality:
The actual making of a bet is legal regardless of where you are. No one has ever been prosecuted for doing it, no one has gone to jail, no one has even got in the remotest bit of trouble. And that is whether you're placing a bet with us off shore or with your local bookie on the street corner…there is no federal law that makes it a crime to make a bet…it is totally legal, there is nothing illegal about it.
Jeff Teolis of Pinball Profile also brought up several different scenarios and potential cheating situations, Mybookie responded to those and talked about responsible gaming. Check out the full episode here!
---
5. American Pinball Updates: Oktoberfest New Code and The Punisher Rumors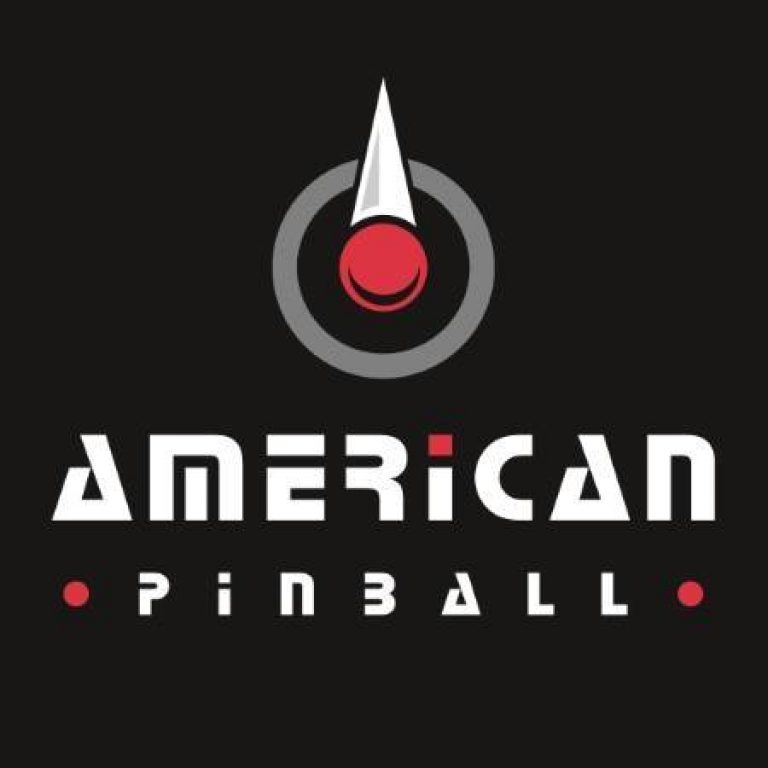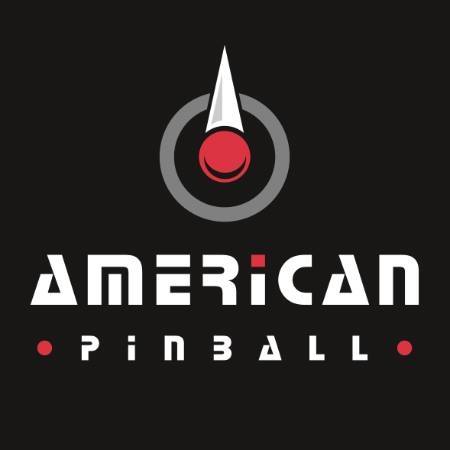 Last week on the Special When Lit Pinball Podcast, American Pinball correspondent Coz shared the following: …Oktoberfest has big code updates coming…look for updated lighting effects, more detailed graphics, more animations…there is also a new mini-wizard mode that is called Stein Slinging. It is going to require you to collect one of every unique Stein in the game…Oktoberfest will have an official adult mode.
American Pinball shared the following with TWIP regarding the code update:
"There will be an Oktoberfest code update next week some time we will share the exact day of the release once the beta trials are done…" – Dan Selakovich, American Pinball
Last week on American Pinball's Facebook page, American shared the following:
This got people talking that it may be a heavy hint that their next game is The Punisher…however, Dan from American Pinball shared the following with TWIP:
"While I can't tell you what it IS going to be I can tell you with 100% surety it will NOT be the Punisher, as far as I know there is only 1 pinball manufacturer with Marvel licenses and it isn't American Pinball."
Finally, our friends at Live Catch Pinball will be a live stream with Josh Kugler tonight at 6:30PM Central – check it out here!
---

Last Chance to Enter the July Giveaways! Two ways to enter
Consider making a monthly donation via the PayPal button below or Patreon, which you can find here. You'll automatically be entered each month you make a donation, and also get additional TWIPerks based on your giving level. Your contribution will help support this website.
[wp_paypal button="donate" name="My product"]
Your second option is to donate nothing, and send an email to thisweekinpinball@gmail.com to let us know you want to be entered, and include your name, address (including city and state), and email address, and you'll be entered for that month. You'll just have to send the email every month to be included.
Please Note
Here is the bad news. Unfortunately, we had to limit the giveaways to the United States, and also need to exclude New York, Florida, Rhode Island, and Puerto Rico. Including those states or other countries was prohibitively expensive and complicated. We're disappointed too. Sorry!! But you can get all the other TWIPerks anywhere in the world!
---
A HUGE THANK YOU to our monthly subscribers, who are automatically entered into the monthly drawings. You all are the backbone of this site and help keep this website going!
---
---

Pinball Photos creates the best macro photography in pinball, and it is available for your wall or on several awesome different products for your game room. Support this company and check out the Exhibit they will have in Newton, Pennsylvania in August!!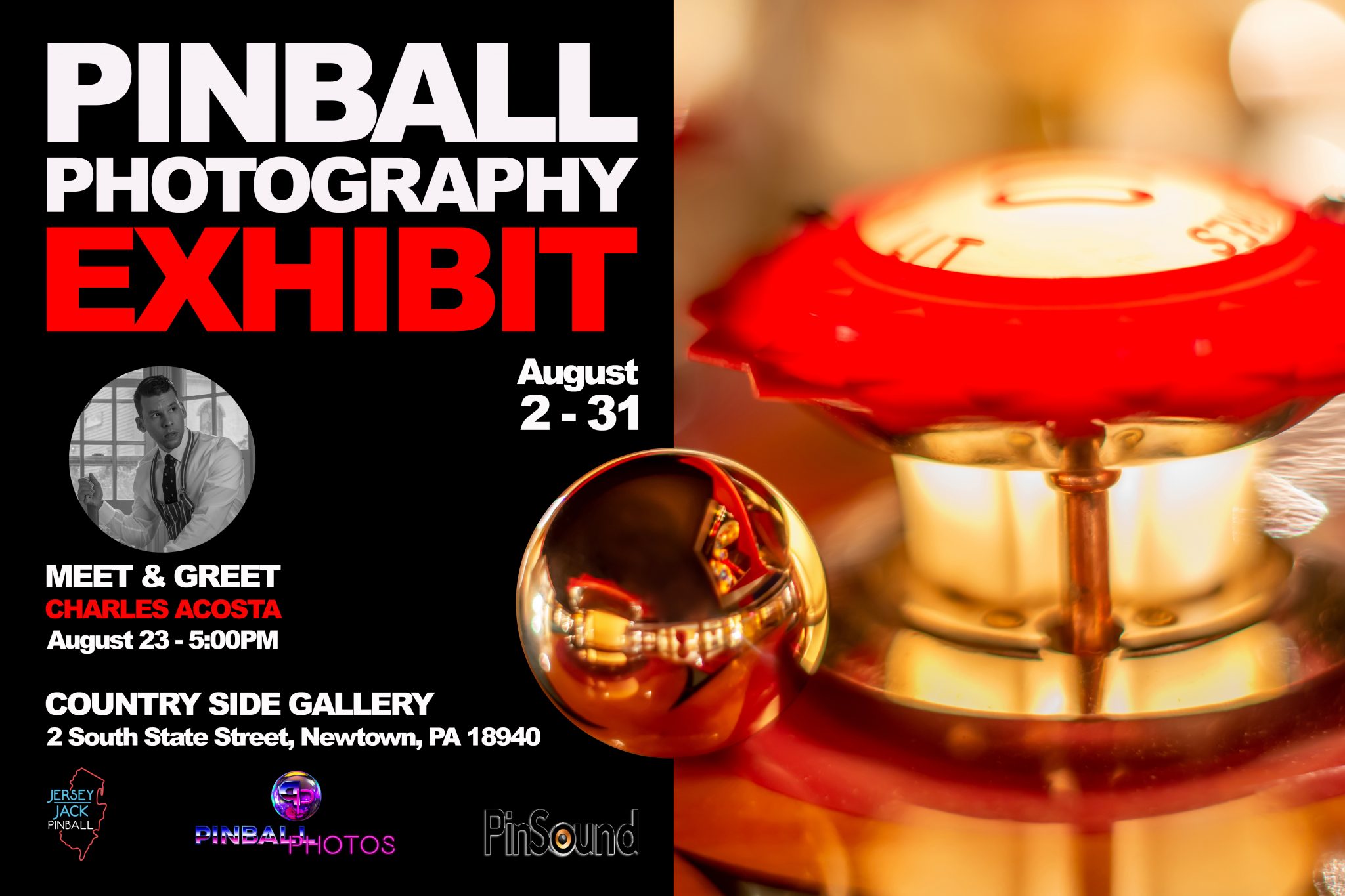 Pinball Photography of Charles Acosta will be on Exhibit Throughout August
Philadelphia, PA – July 23, 2019 – The photographic work of Charles Acosta, owner of Pinball Photos, LLC, will be on display at the Country Side Gallery in Newtown, PA from Aug. 2-31, 2019. A meet-and-greet event with the artist will be held on Friday, Aug. 23, beginning at 5 p.m.
The gallery is located at 2 South State Street in Newtown. The unique exhibition of macro art featuring pinball machines is being sponsored by Jersey Jack Pinball that has one of the most photogenic machines in the business and artwork of their games will be in the exhibit. The show is also sponsored by PinSound that has been providing their new Multiballs as Acosta's balls of choice when taking photos of the machines.
A highly-skilled photographic artist and pinball enthusiast, Acosta's artwork captures the nostalgia, spirit and excitement of the pinball era. Pinball machines have played a major role in the history of modern gaming and even had a scandalous past. The games were so popular that they were once used as gambling devices. They were even banned in some cities as a bad influence on the day's youth.
Born in the Dominican Republic, the artist moved to the U.S. and was captivated by the interplay of flashing lights and shiny balls as they careened around the machines during game play. He utilized his photographic talents to highlight the machines in an entirely new way with pinball artwork that features macro images and emphasizes the elements of the game. His artwork encompasses photos from machines ranging from the 1940s to the present.
The upcoming exhibition by Acosta will be a feast to please the eyes of any pinball enthusiast and art lovers. The images provide a new and unique perspective on the classic games and his artwork is part of private collections gracing homes and offices around the world. The exhibition is an exceptional opportunity for pinball fans to relive their early experience with pinball and feed the resurgence of interest by younger generations.
Media Contact
Charles Acosta
Phone: +1267-227-9199
Email: charlesacosta@pinballphotos.com
Website: www.pinballphotos.com

— Cool and Crazy Stuff —
Undocumented Gottlieb "One on One"
This is one of the craziest pinball stories of the year. Someone acquired a previously undocumented pinball machine prototype built by Gottlieb called One on One! It is a versus game, where you play against someone else. Check it out!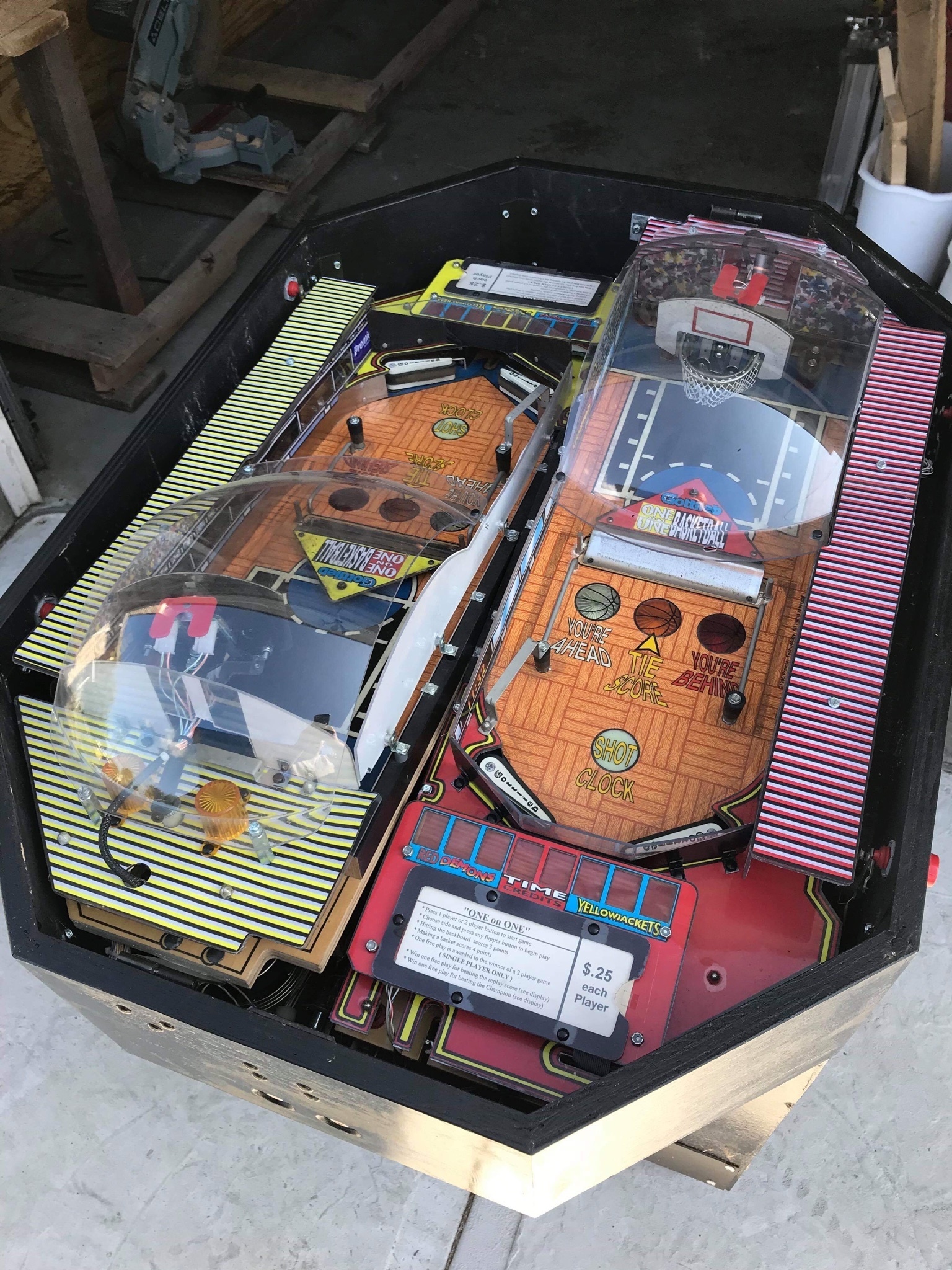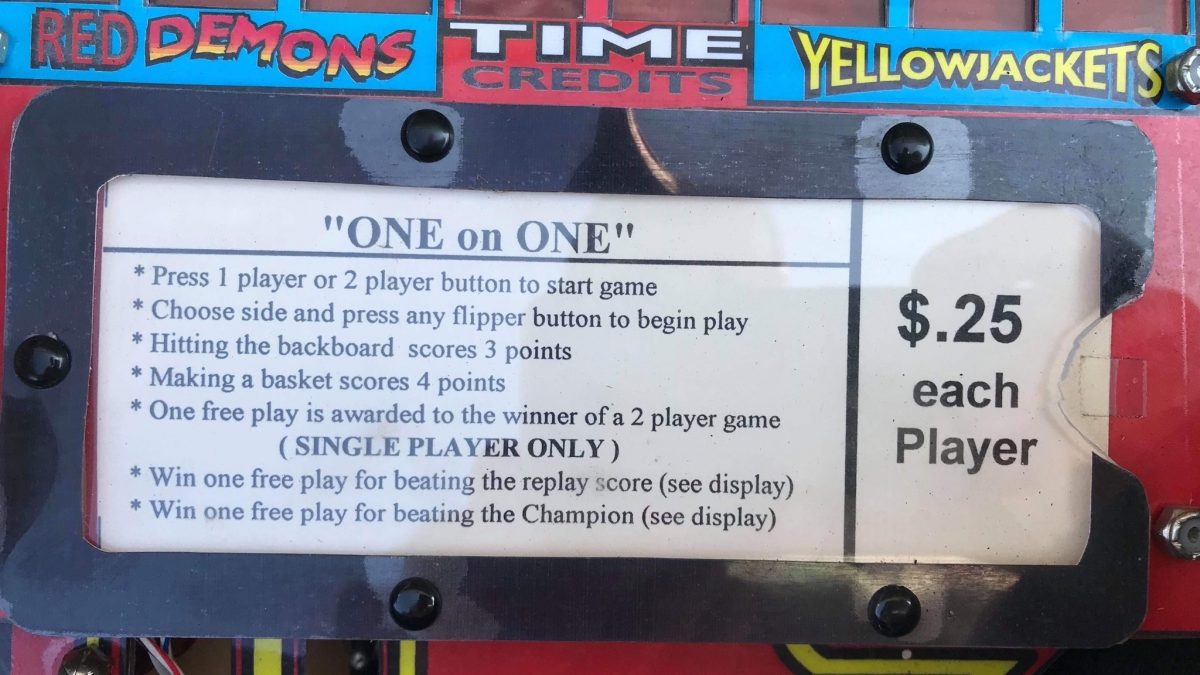 Jon Norris then chimed in on Pinside, saying:

One on One was designed by me in late 1995 and we made a few (three to five) prototypes in early 1996. The game was an arcade novelty game based on the existing arcade hoops style games where the object was to make as many baskets as possible during a timed game. It had an adjustable "Catch-Up" feature, where if one player fell behind by 10 points, their baskets would score more points.

The game was never made because Gottlieb closed in July 1996. I do recall seeing at least one of these sold at the liquidation auction in late 1996.

A side note, I also designed an arcade novelty drag race game that used the same principle except that target hits advanced your car up a drag strip and the first car across the finish line won. Instead of a basket, this game used the drop target arrangement from Hot Shots, with standup targets replacing the drop targets. The cabinet was a side-by-side style rather than a head to head style. That game was titled "Eliminator" This game was done around 1990 and never made it past the whitewood stage and was killed when the company went to the street line design philosophy.
Follow along with more developments on this Pinside thread!!
---
CBS This Morning Visits the Pacific Pinball Museum
---
The Leprechaun King Virtual Pinball
The music is pretty friggin awesome!
---

Other Manufacturers
More

Team Pinball: The Mafia

Circus Maximus: Kingpin, Python's Pinball Circus

Homepin: Thunderbirds

Suncoast Pinball: Cosmic Carnival

Great Lakes Pinball: Exposé

Haggis Pinball: Wraith, Celts

Pinball Brothers: Queen?, Barry Oursler's Original Theme?, Playboy?

Dutch Pinball: Bride of Pinbot 2.0, Bride of Pinbot 3.0 (on hold), The Big Lebowski (production/legal issues)

Silver Castle Pinball: Timeshock

Phénix Pinball: Goblin Contest

Pinball Adventures: Punny Factory, Sushi-Mania, Ninja Mania, First Class, Canada Eh!

Disclaimer: Any articles, interviews, or mentions of pinball manufacturers or pinball products is NOT an endorsement.