Munsters Reveal | Panel Discussion with Munsters Creators: Special When Lit | Grand Slam Rally - New Game on Multimorphic P3 | Scorbit "Connected Pinball" Details Announced | Spooky Pinball - ACNC Taking Over, Only a Few TNAs Left | Name the Game | Mod of the Week | Upcoming Games and Rumors
---

— This Week's Top 5 Stories —
1. Munsters Reveal!
Stern Pinball's newest creation, The Munsters, was revealed at the Consumer Electronics Show last week!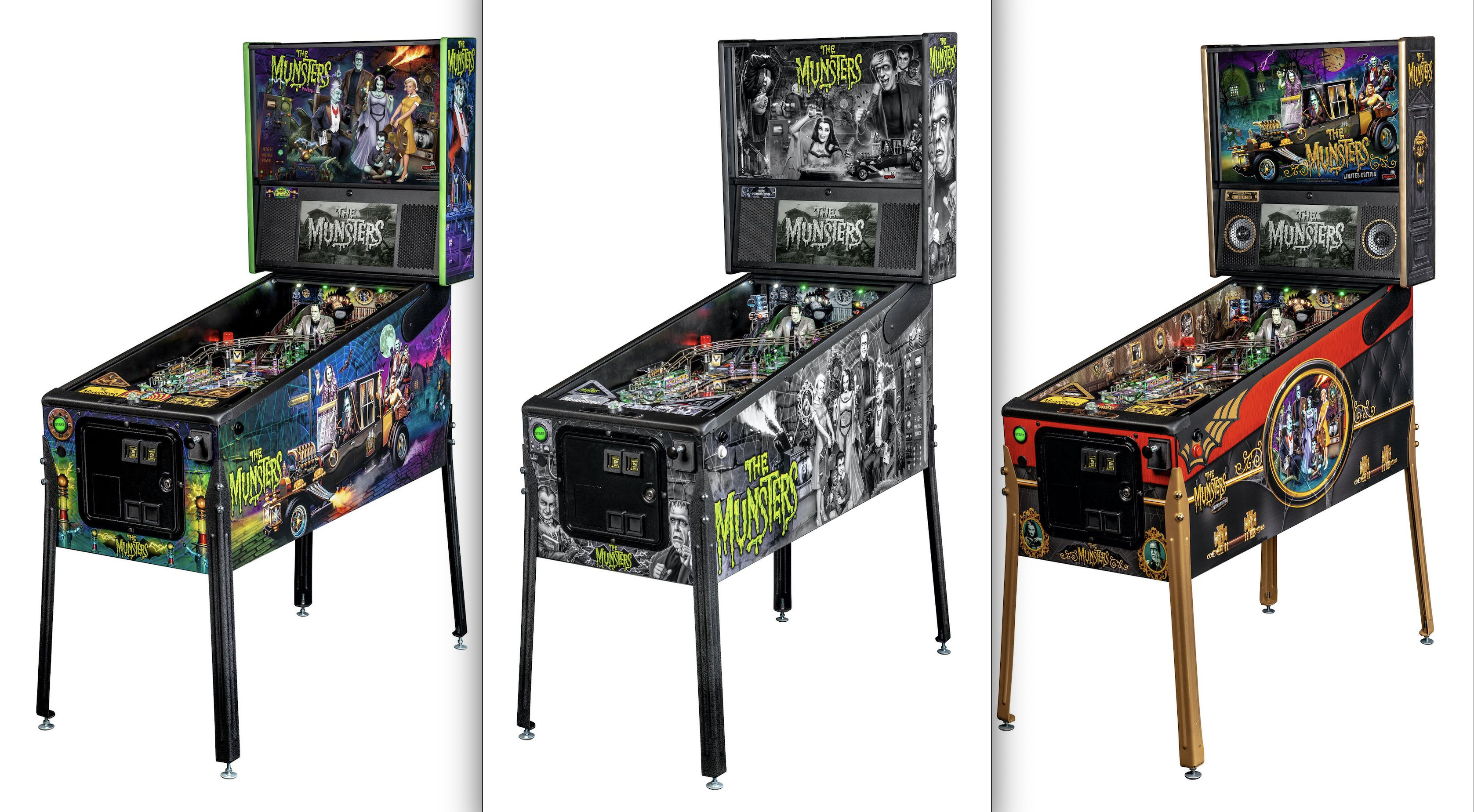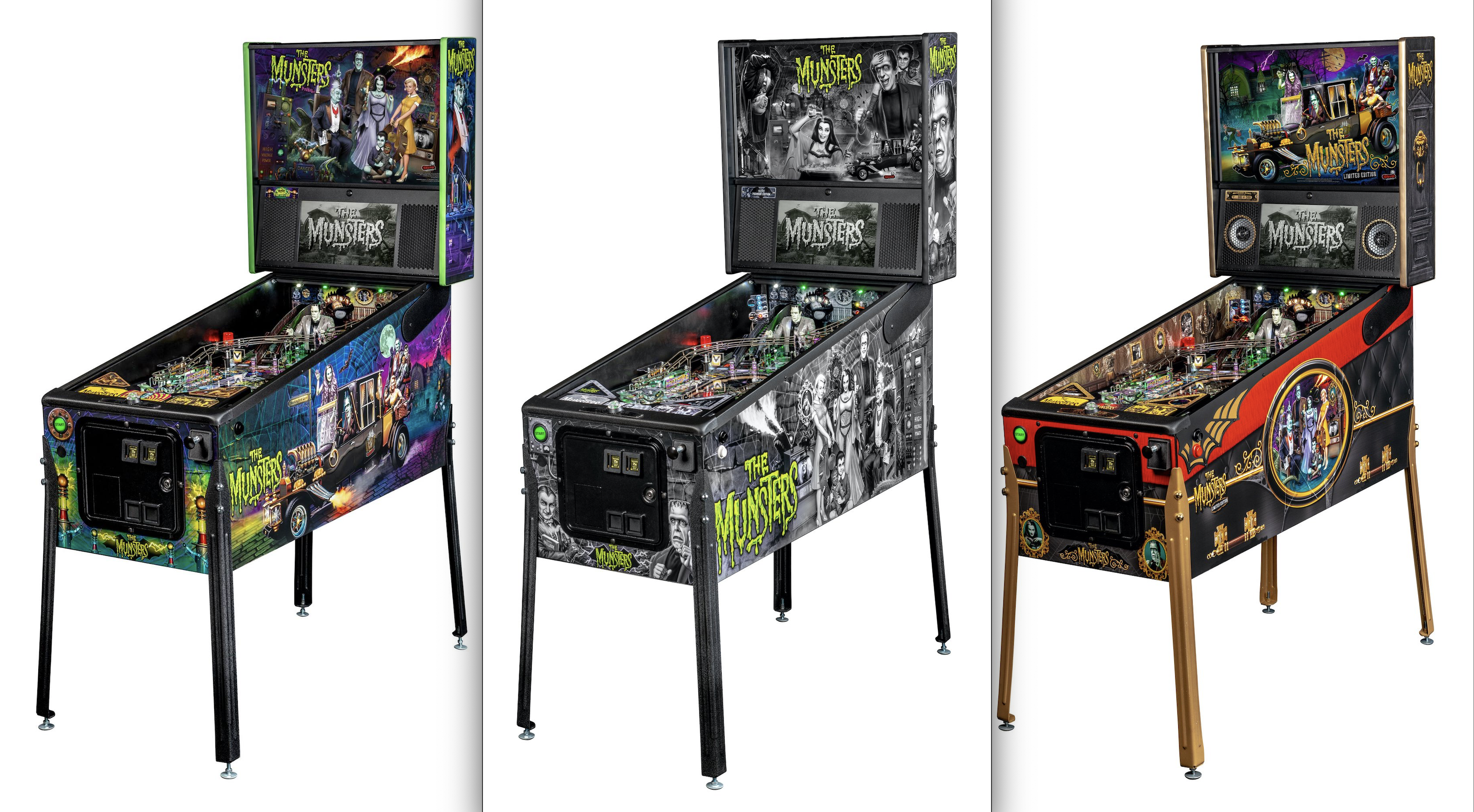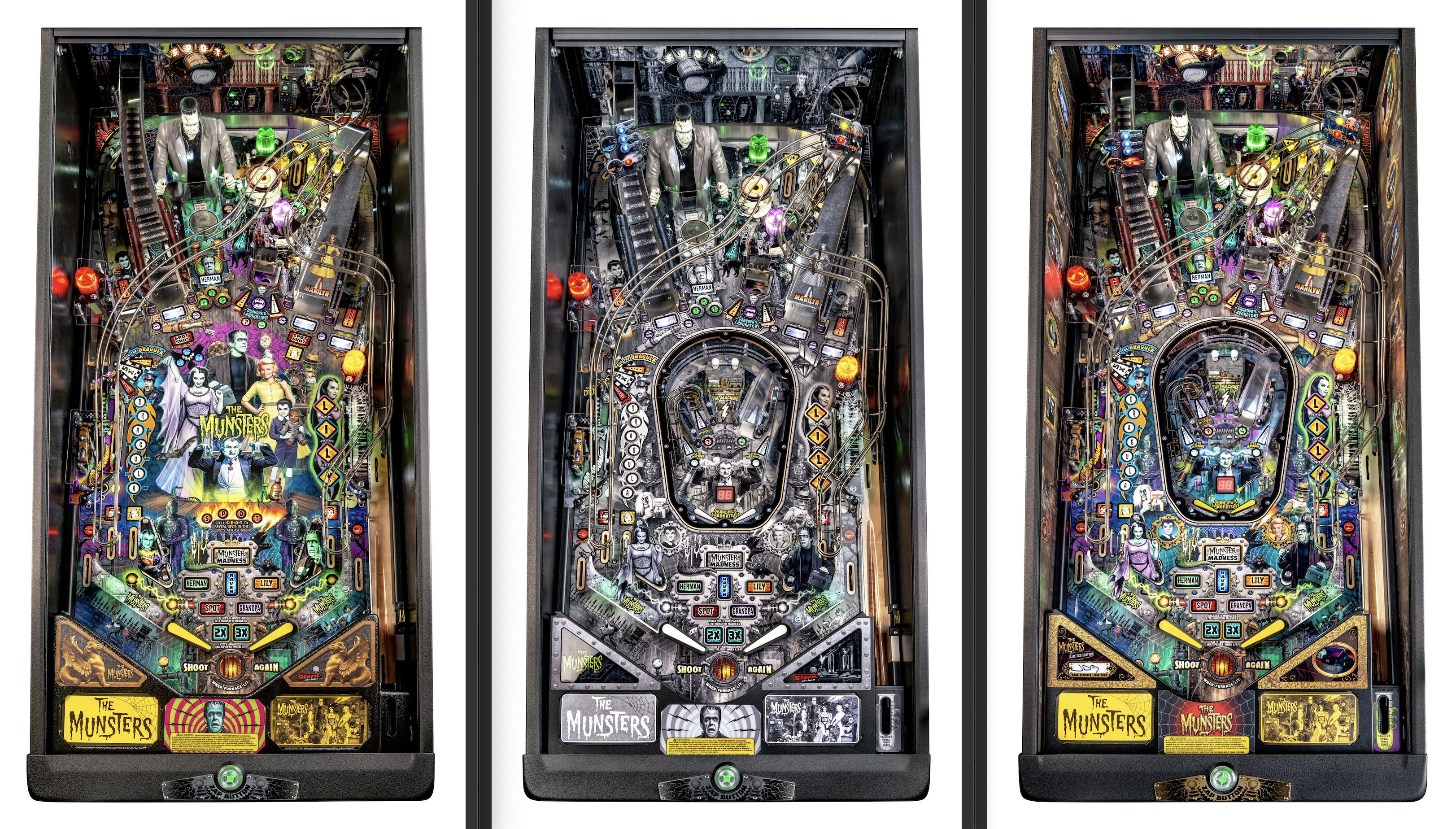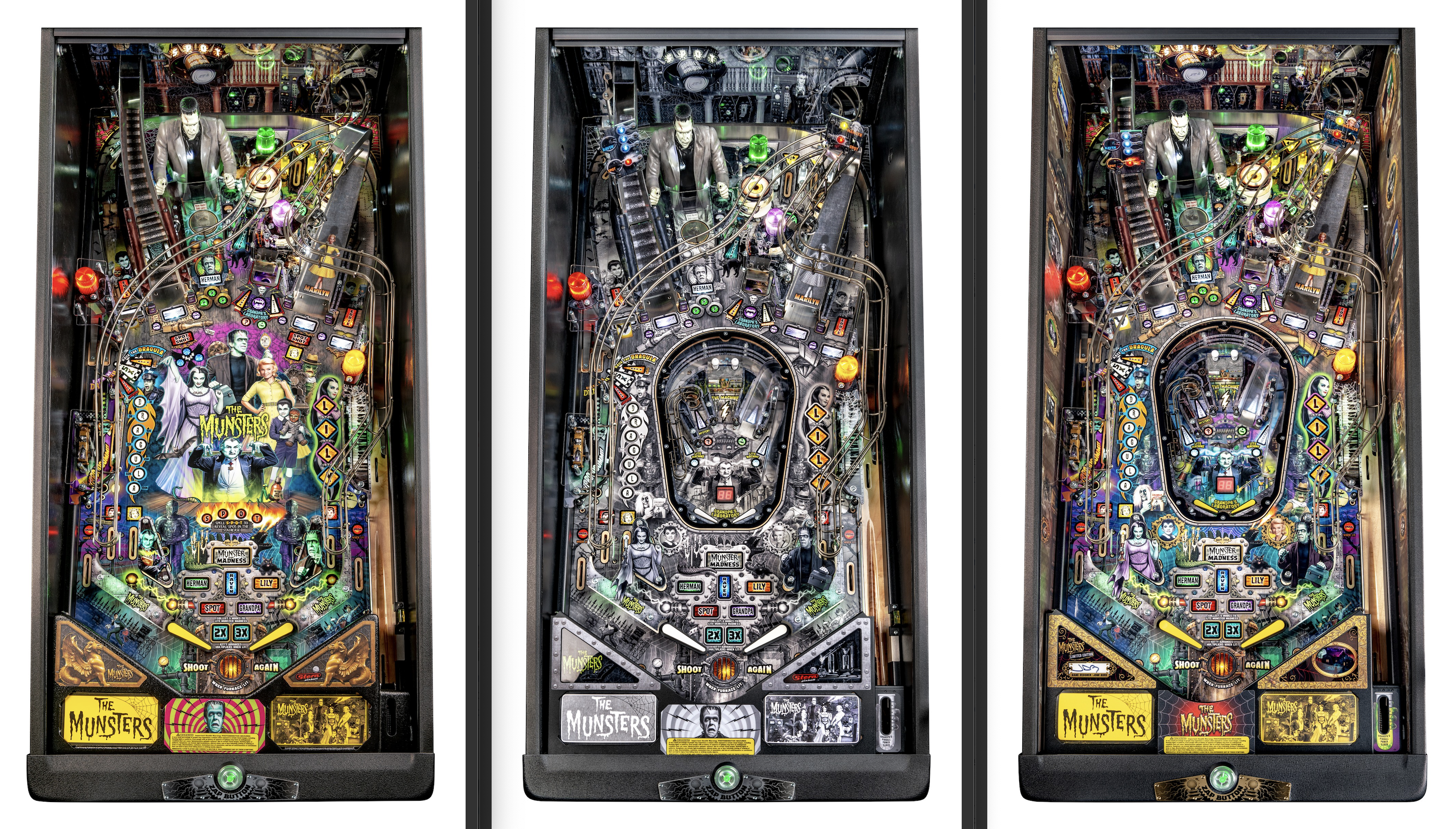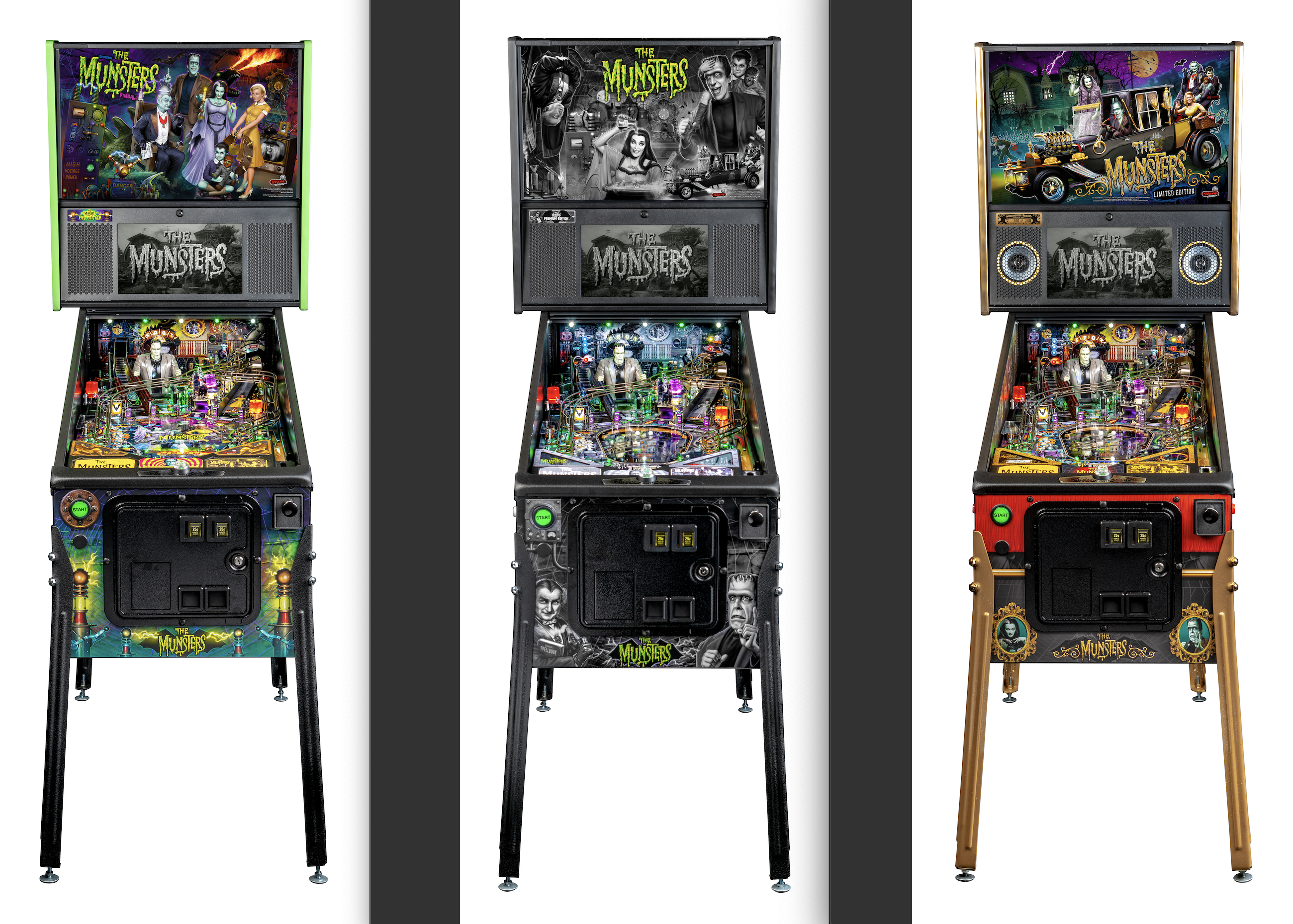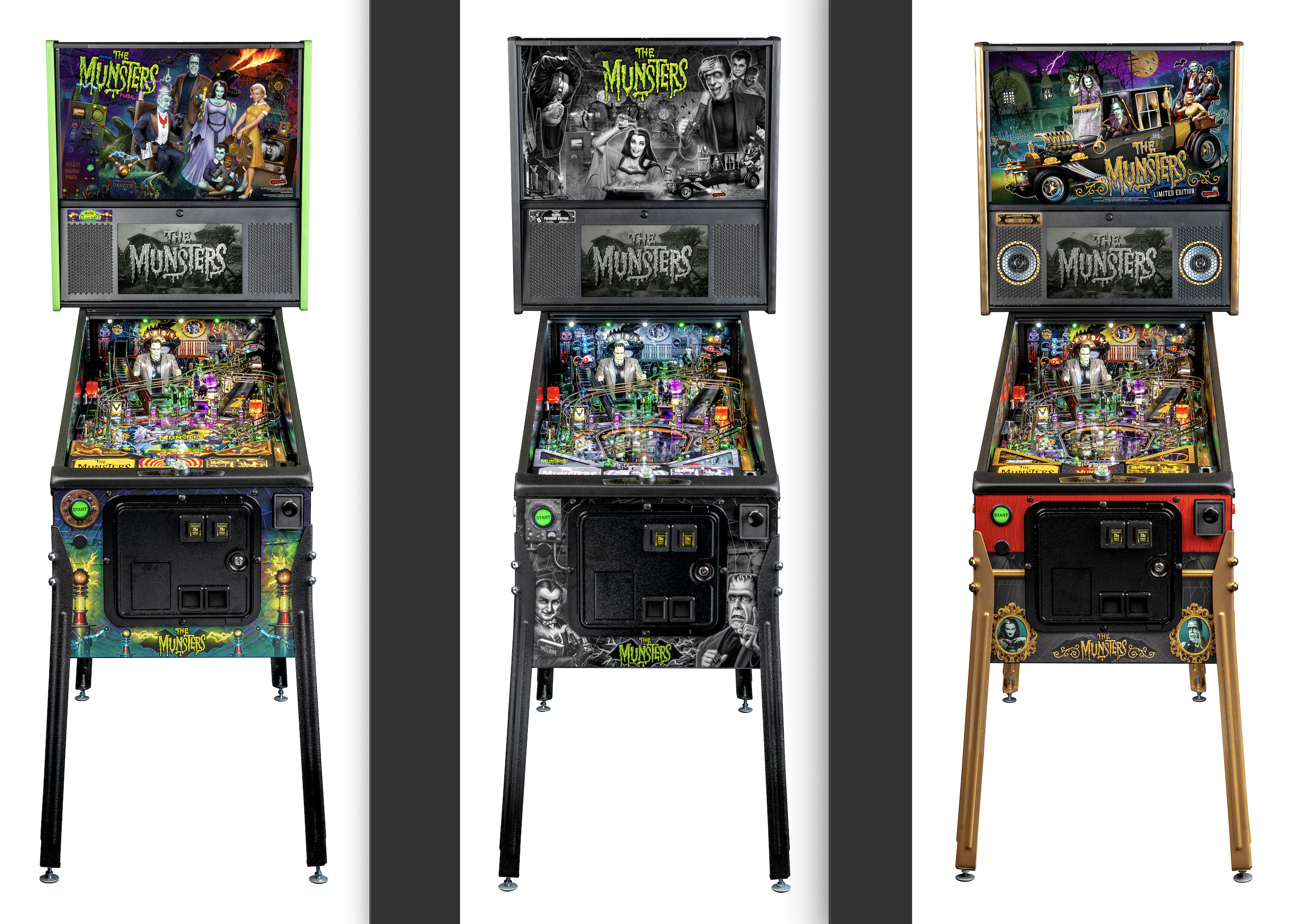 Check out the teaser video here:
We had all three models revealed and streamed in this amazing Munsters reveal week! First, Eddie Munster (Zach Sharpe), Herman Munster (Jack Danger), and Grandpa (Gary Stern) showed up: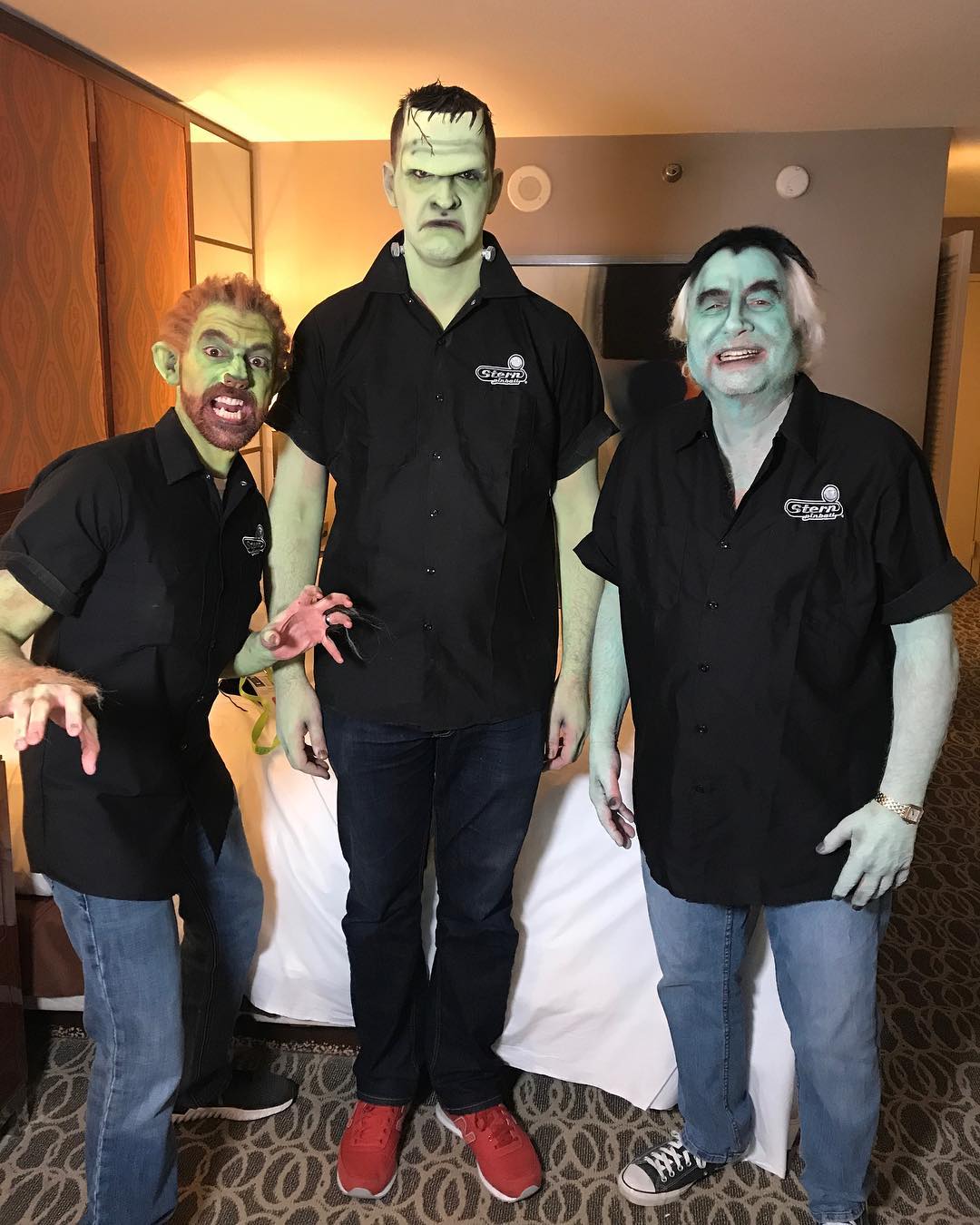 Jack Danger of Dead Flip then went on to stream the Limited Edition version immediately following the reveal:
The next day, Dead Flip streamed the Pro version from CES:
Then a couple days later he streamed the Premium version at the Stern Factory with Dwight Sullivan (lead software designer of Munsters):
Stern also shared a video of Munsters production at the Stern Factory which you can check out here – pros are on the line!
And the evening after the reveal, Gary Stern went to a hockey game in full Grandpa makeup and ended up on the jumbotron!
This Week in Pinball plans to release a Deep Dive into Munsters tomorrow – don't miss it!
---
2. Panel Discussion with Munsters Creators: Special When Lit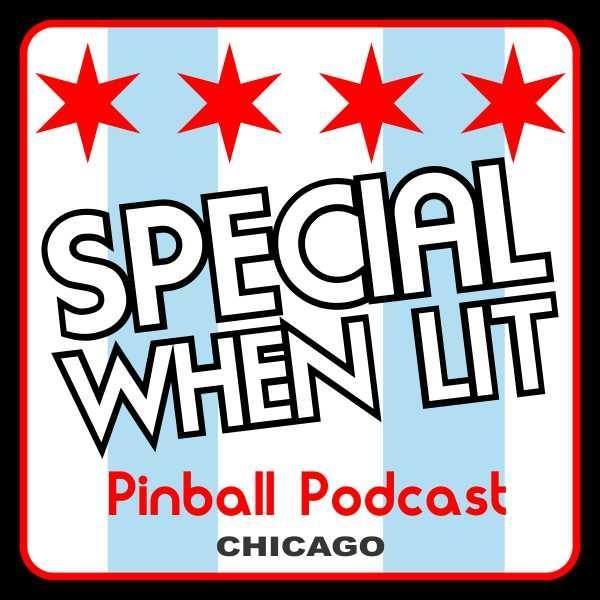 The Special When Lit Pinball Podcast hosted a panel discussion with some of the creative team behind The Munsters pinball! John Borg, Dwight Sullivan, Christopher Franchi, and Jerry Thompson joined Ken and Bill from Special When Lit for this interesting and informative discussion. Here are just a few highlights:
John Borg: I DVRed the show for a couple years before we actually got the title. I pitched the title for about six months before we got the title. I've been pitching this thing for 25 years and I'm actually glad we're doing it now because we have the LCD display and it just shows so well…
Special When Lit: I had no idea this was a passion project for you…
Borg: Oh yeah. This is a dream theme for me, I've been pushing this for years.
…
Jerry Thompson: I'll tell you my memory of Munsters, it is burned into my mind because I watched it every day for a long time. When I was 5, I ran out to ask my brother, who was mowing the yard on the riding mower, what he wanted for lunch. The grass was wet and my whole right leg slid right through the hole, under the mower…stopped the mower…he jumped off of it and turned the mower on the side…the mailman was delivering mail, they wrapped my leg in a towel and took me to the hospital. So I was laid up for days, and I remember on a little black and white 13 inch TV watching Munsters every day while I had my leg up in a bandage.
…
SWL: …how does this all come to work together?
Borg: It was pretty easily actually. You know Herman, you have to have Herman in your game, so we wanted to do something interesting with Herman. We planned out several different things and ended up with what you saw…we did a mechanism with the cuckoo clock. We knew for sure we were going to have Spot coming out from underneath the stairs, that was a must. So we just started throwing some ideas together… It is a mad rush from the start to the finish, and I worked on Guardians for an extra couple months, so my schedule actually started last October but I didn't start on the game until after New Years, so we've been working on it for just about a year now.
…
On the lower playfield
Dwight: It flips really good. I mean, I don't know Stewie [the mini playfield on Family Guy] that well, but it flips better than Stewie. Everything is miniaturized like Stewie, but I think – something about it is much better It is easier to shoot, it has more fun things to do.
Jerry: It [the lower playfield] is a full featured pinball game.
Dwight: A pinball within a pinball. A world under glass under a world under glass [laughs]
On four flipper buttons
Dwight: I'm at our friend's house, and I'm playing Haunted House in his basement, and…I have an epiphany and I text John right then, I take a picture of the game…and I send it to John and I say John, we gotta do this. We had to sell the execs.
Borg: Yeah, how cool is it to be able to hold a ball on the lower playfield, cradle a ball and make shots on the top while you're holding the ball there, and vice versa? I remember I got a little push back from that, because our cabinet is standard, so if we go and make a bunch of cabinets and we stop making Munsters we're going to have cabinets with four holes in them, and got a little push back in the beginning.
…
On the black and white artwork
Franchi: I was looking forward to it because I wanted to see how it would look, but I wasn't looking forward to it because literally that file for the playfield has about 300 layers in it. And you can't – I mean you could just flatten all that artwork and convert it to black and white, but you'd be doing the artwork a huge disservice because reds tend to come out really dark…so I had to basically go through each layer one at a time through 300 layers, and adjust it from color to black and white. Every little element, one at a time.
Jerry Thompson also discusses how he did the Munsters sound to make sure you feel "in the show". Check out the full episode here!
---
3. Grand Slam Rally – New Game on Multimorphic P3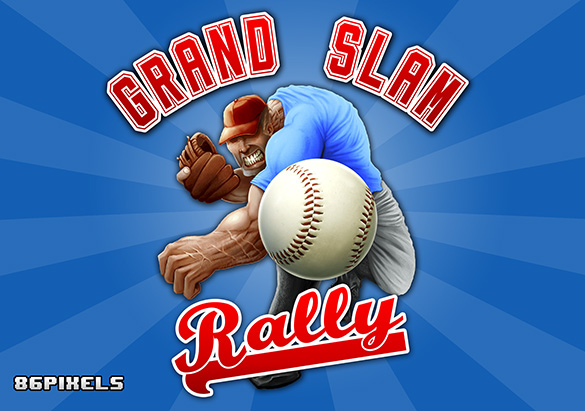 Multimorphic announced a new game last week for the P3 Platform – Grand Slam Rally! This is the first game for the P3 Platform that was developed by a third party, 86Pixels. It is a mini-game pitch and bat style format. Check out all the cool details here!!
---
4. Scorbit "Connected Pinball" – Details Announced


Last week, one of the sponsors of It Never Drains In Southern California (INDISC) publicly revealed some details about their plans for the Scorbit platform.
What is Scorbit?
The very short explanation is this:
At the highest level, Scorbit is connected pinball. Scorbit allows scores and other data to be real-time broadcasted to an Internet service from a pinball machine ranging from solid state to DMD and modern era machines.
More explanation about Scorbit:
Scorbit is a connected pinball platform, that at it's simplest is a device that goes inside a pinball machine and connects the machine to the Scorbit application. This will enable users to do things like players will be able to store their scores in the Scorbit app (when it's released), tournaments can pull final scores directly from machines, live streamers can embed real time scores into streams and operators will be able manage their machines remotely.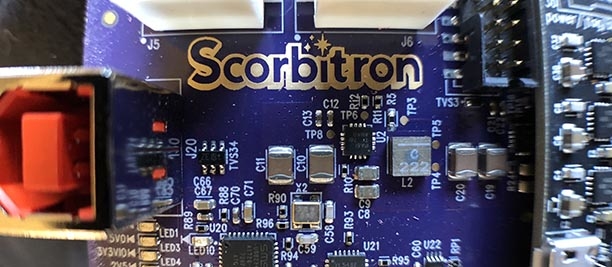 It all starts with the Scorbitron, a fancy piece of hardware that took us years to develop, that is installed in the backbox of a machine. The Scorbitron takes it's input data from several different potential sources and communicates that data over an Internet connection to the Scorbit platform (via an API) in the cloud. The Scorbitron can also act as a monitoring device, grabbing essential data for operators, eventually even enabling remote software upgrades to make managing and operating machines much easier.
It will be very interesting to see how this develops and how many ways this type of product can be utilized. Read the full announcement here!
---
5. Spooky Pinball – ACNC Taking Over, Only a Few TNAs Left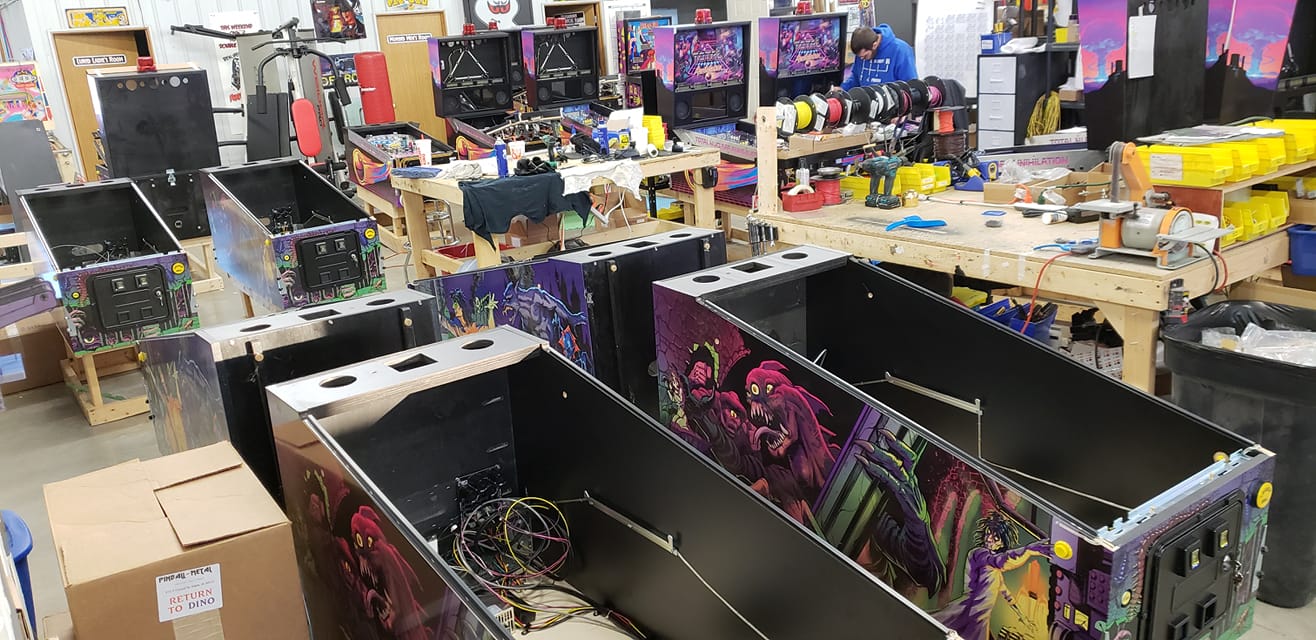 Spooky Pinball announced on this Facebook post that "Alice Cooper's Nightmare Castle is officially taking over the line in a big way", and that there are only SIX Total Nuclear Annihilations left for sale in this run. The price for the TNAs is $5,995. If interested you should jump in now because when/if TNA is on the line again someday, there will be a price increase. Contact Kayte at kt@spookypinball.com if you're interested in these last TNAs.
Looking forward to seeing more Alice Cooper's out in the wild as production gets into full swing!
---

— What Else You Need to Know Today —
Munsters Limited Edition Numbers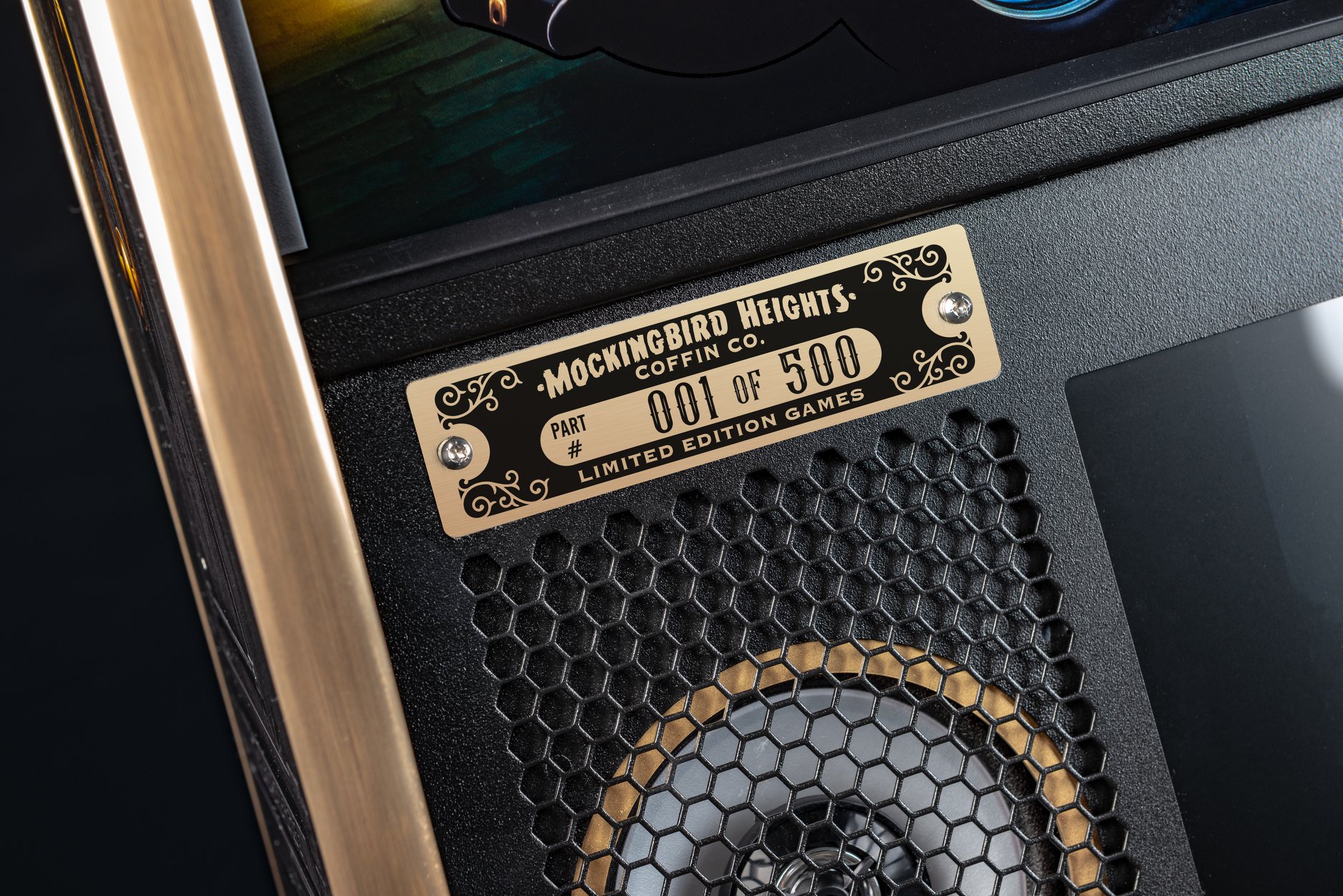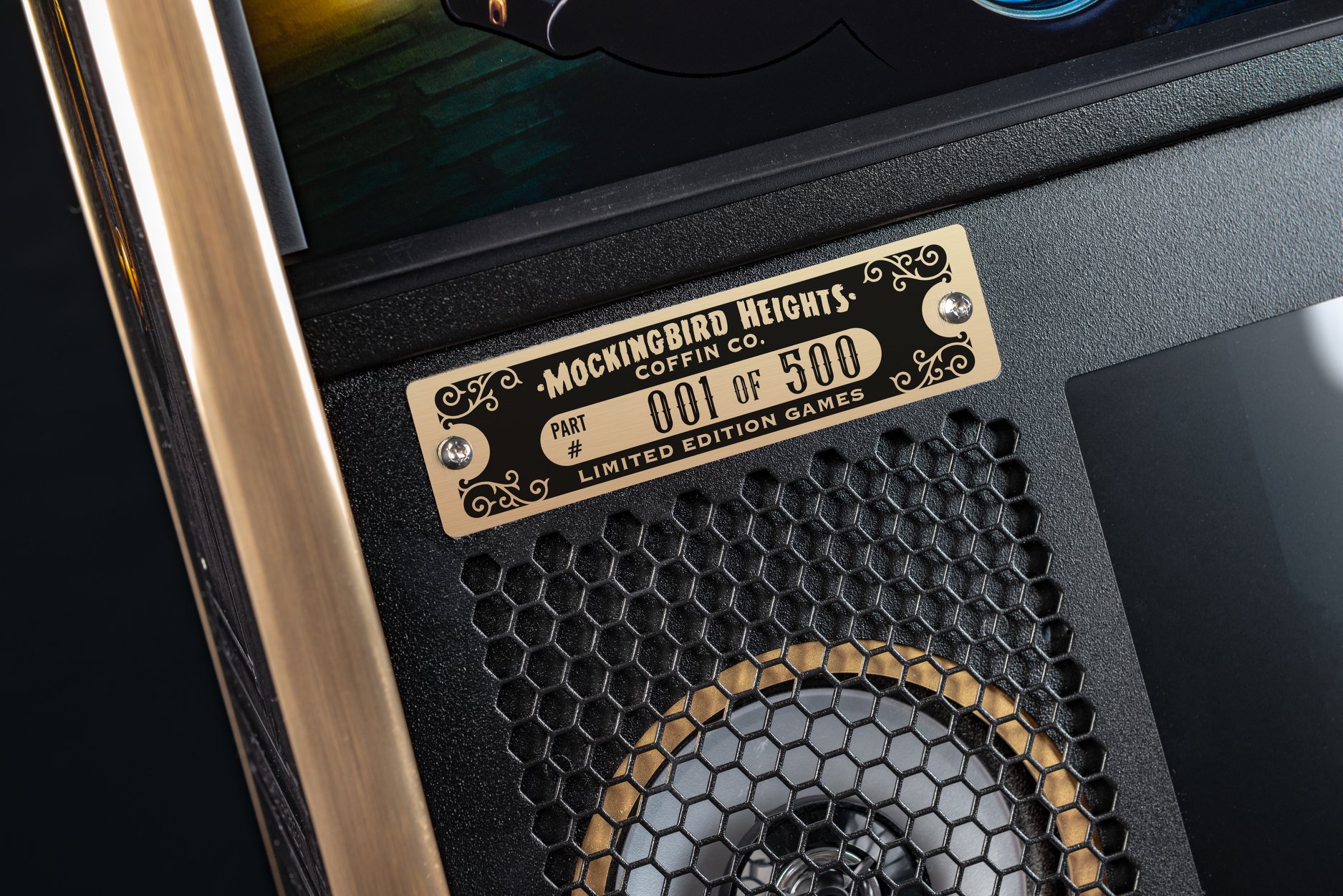 Stern has increased the number of Munsters Limited Edition models from 500 to 600.
---

Identify the pinball machine pictured below for a chance to win a limited This Week in Pinball Lapel Pin! Drawing will be held monthly!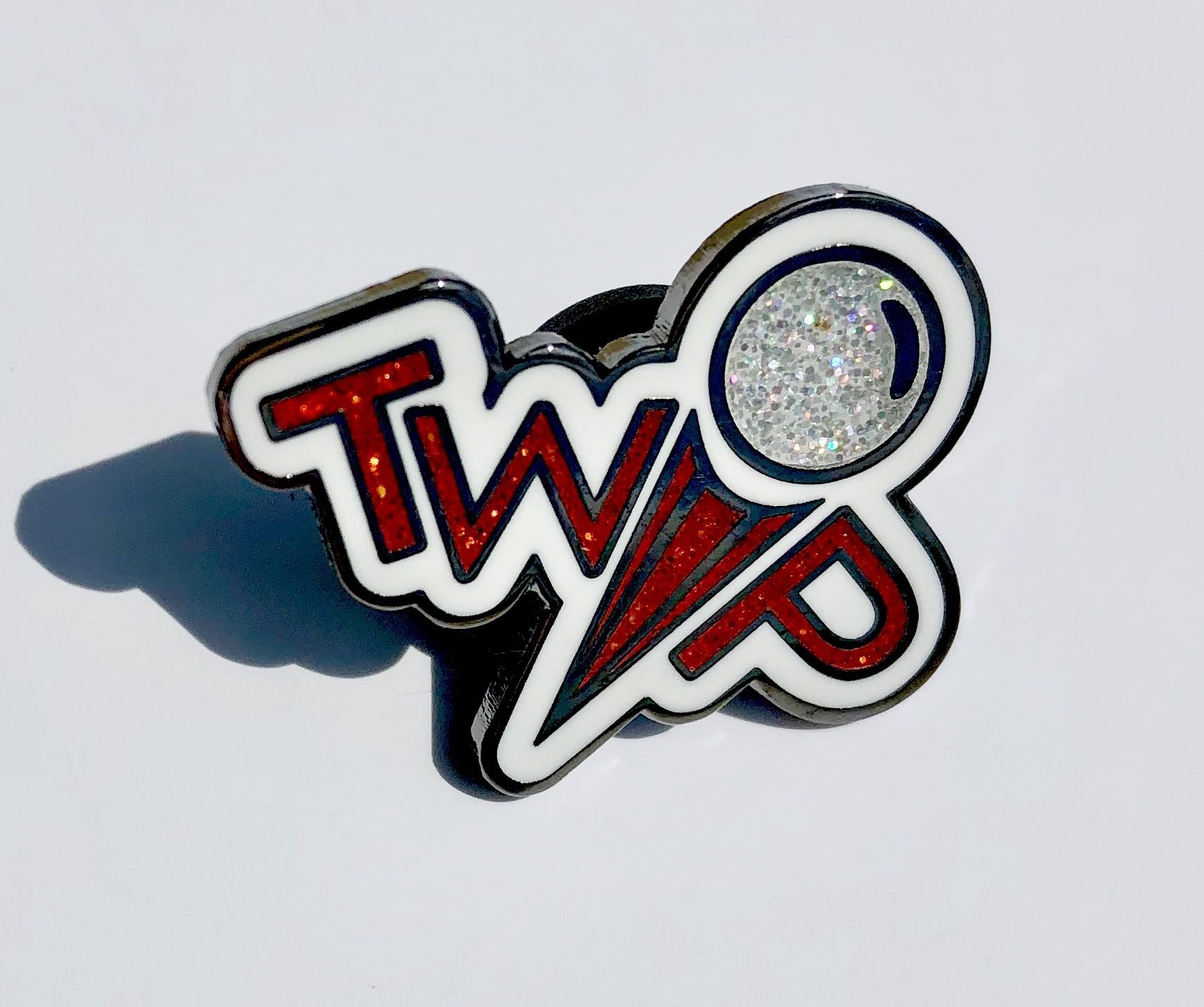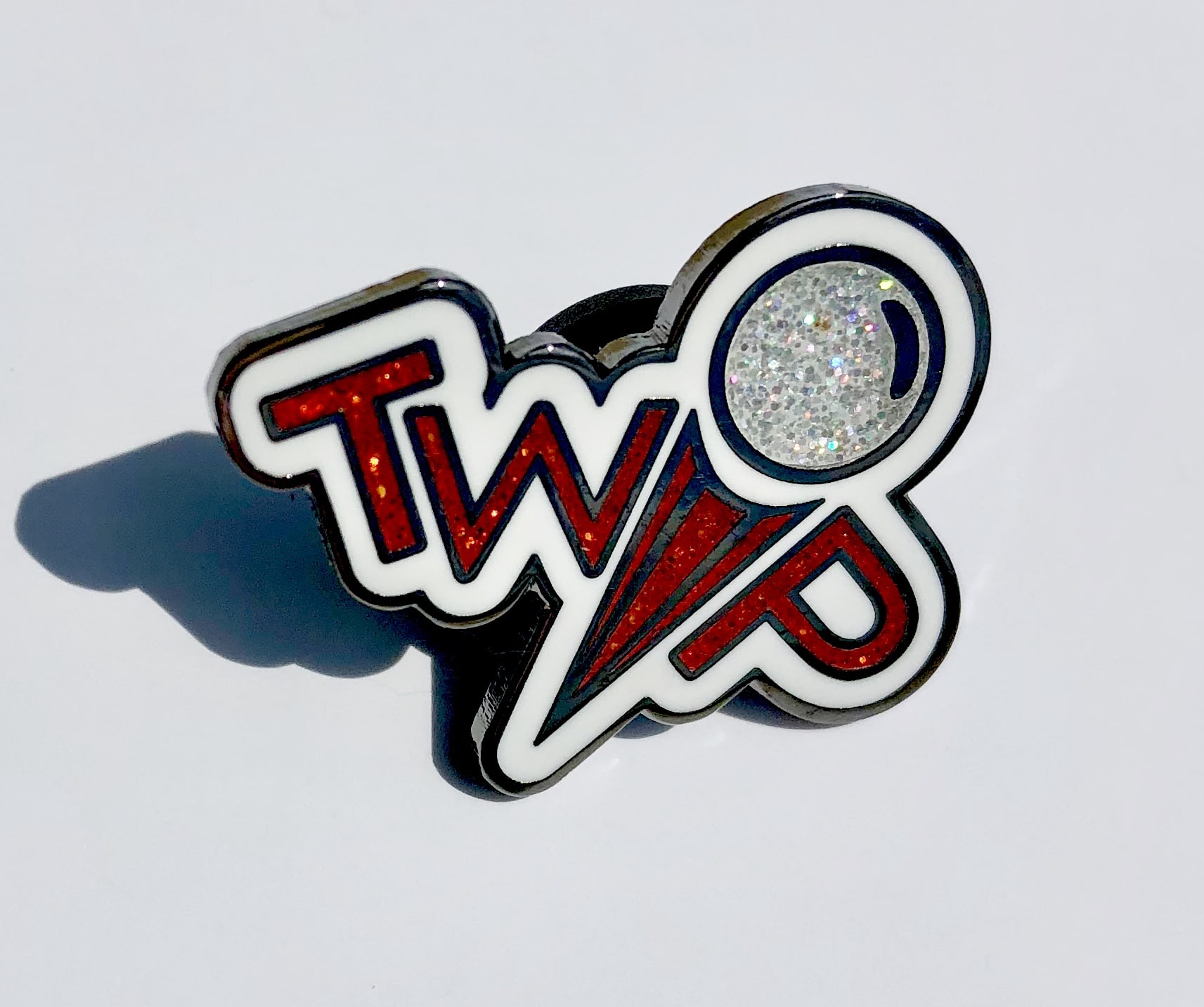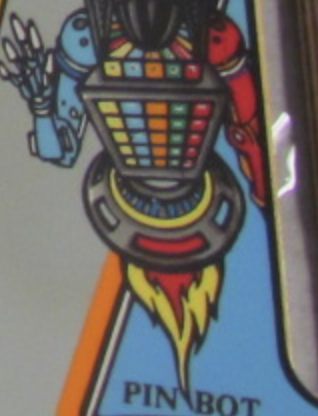 Last Week's answer: Earthshaker
Email guesses to thisweekinpinball@gmail.com, correct answers will be entered into the drawing for the limited TWIP Lapel Pin!
---

— Presented By —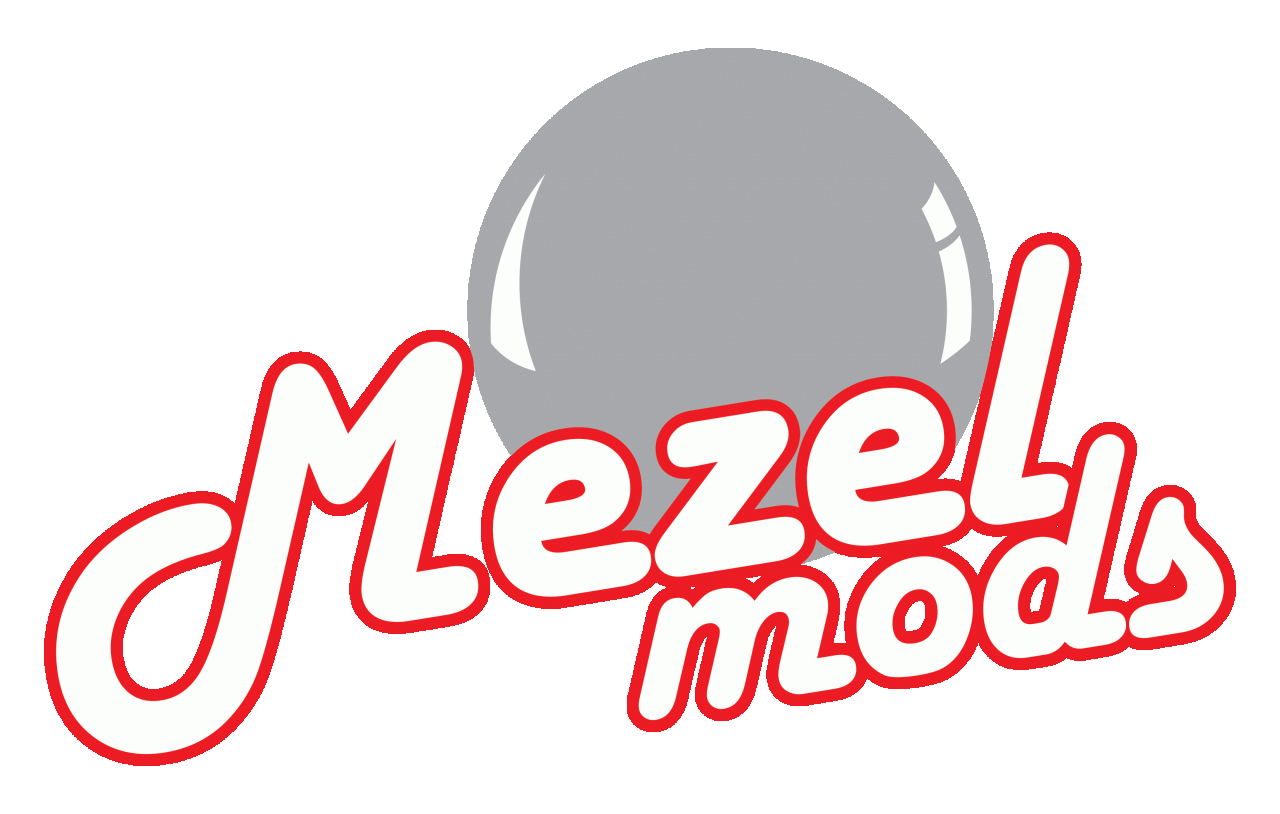 This Week's Mod of the Week is the Batman '66 Pinball Backboard Building from Mezel Mods!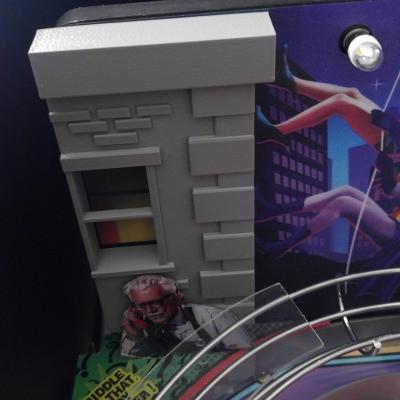 "Add the Batman 66 Pinball Backboard Building to your game! Includes realistic building facade replica and window illumination. This easy to install product utilizes the existing backboard LED lighting for power."
---

Stern Pinball
Most Recent Titles
Guardians of the Galaxy | AC/DC Luci Vault Edition | Iron Maiden | Deadpool | The Beatles | Primus (contract game) | The Munsters
Announced/Confirmed
Elvira 3
Rumors of Future Titles
Steve Ritchie Black Knight 3000? | Superman 1978? | Beetlejuice? | Godzilla?
Jersey Jack Pinball
Most Recent Titles
Wizard of Oz | The Hobbit | Dialed In | Pirates of the Caribbean
Rumors of Future Titles
Willy Wonka? | Toy Story? | Guns N' Roses?
Chicago Gaming/Planetary Pinball
Most Recent Titles
Medieval Madness Remake | Attack From Mars Remake
Announced/Confirmed
Monster Bash Remake
Rumors of Future Titles
Cactus Canyon Remake? | Theatre of Magic? | Big Bang Bar Remake?
Spooky Pinball
Most Recent Titles
Rob Zombie's Spookshow International | Dominos (*contract game) | Jetsons (*contract game) | Total Nuclear Annihilation (*contract/house game) | Alice Cooper's Nightmare Castle
Rumors of Future Titles
Licensed Title | Scott Danesi Second Game
American Pinball
Most Recent Titles
Houdini
Announced/Confirmed
Oktoberfest
P3 (Multimorphic)
Most Recent Titles
Lexy Lightspeed | Cannon Lagoon | Cosmic Cart Racing
Team Pinball
Most Recent Titles
The Mafia
deeproot Pinball
Announced/Confirmed
Fire and Brimstone | Retro Atomic Zombie Adventureland | Magic Girl | Alice in Wonderland | Dennis Nordman Unlicensed | Dennis Nordman Unlicensed 2
Circus Maximus
Announced/Confirmed
The Pinball Circus Remake | Kingpin
Homepin
Most Recent Titles
Thunderbirds
Rumors of Future Titles
Unlicensed Title
Suncoast Pinball
Announced/Confirmed
Cosmic Carnival
Great Lakes Pinball
Announced/Confirmed
Exposé
Haggis Pinball
Announced/Confirmed
Wraith
Pinball Brothers
Rumors of Future Titles
Queen? | Barry Oursler's Original Theme? | Playboy?
Dutch Pinball
Most Recent Titles
Bride of Pinbot 2.0 | Bride of Pinbot 3.0 (on hold) | The Big Lebowski (production/legal issues)
Silver Castle Pinball
Announced/Confirmed
Timeshock
Phénix Pinball
Announced/Confirmed
Goblin Contest
---
Get alerts for new posts from This Week in Pinball – follow/like us on Facebook, Twitter, or sign up by email:
Disclaimer

: Any articles, interviews, or mentions of pinball manufacturers or pinball products is NOT an endorsement.
Have a scoop or anonymous rumor? Email us at thisweekinpinball@gmail.com