Munsters Flyers | Munsters Midnight Madness | Deadpool Topper | JJP Timeline | Michael Gottlieb stories | Great Lakes Pinball Hire

— This Week's Top 5 Stories —
1. Munsters Updates
We saw several cool updates to Munsters pinball last week.
Flyers
First, Stern released their game flyers for all three models!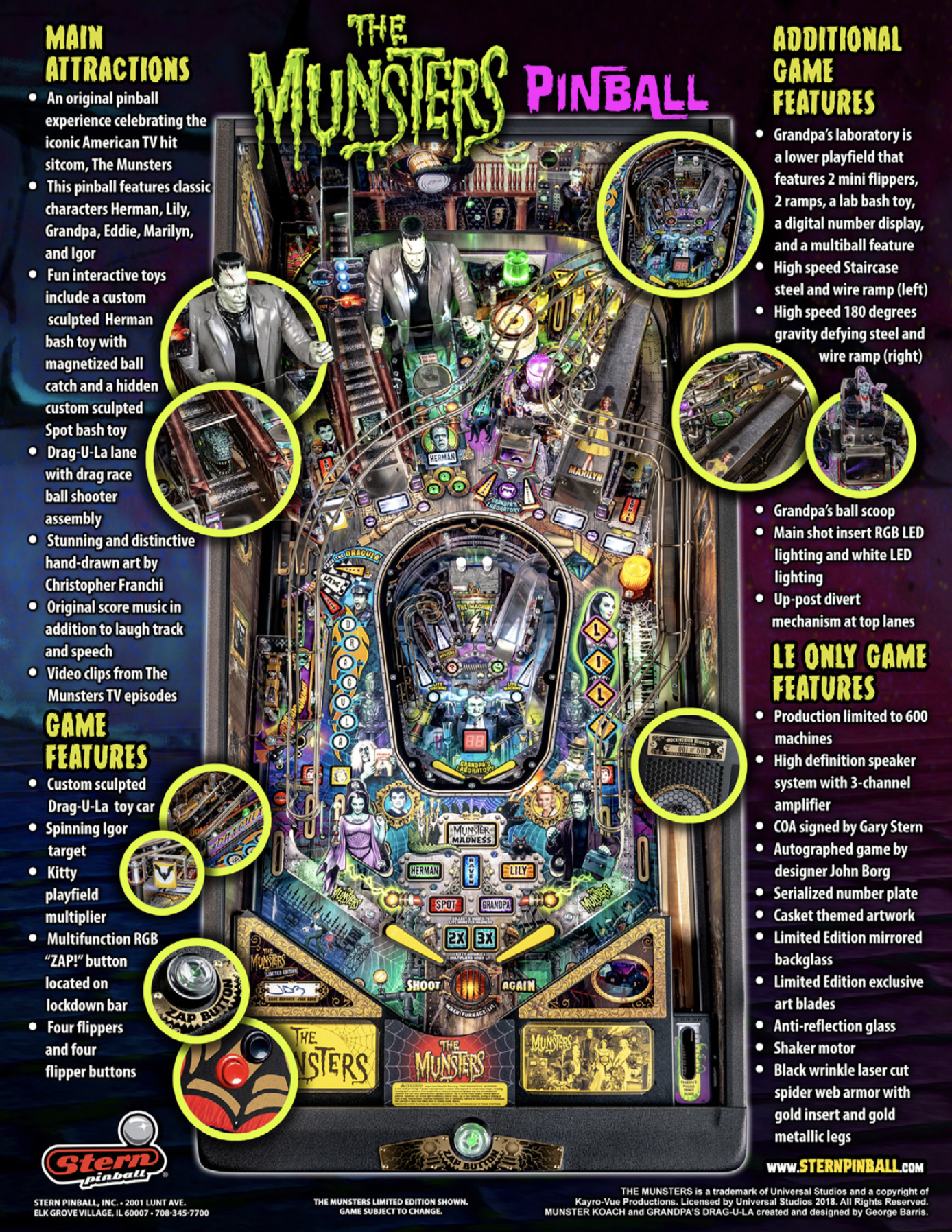 Check out the flyers here:
Midnight Madness and Secret Mania Mode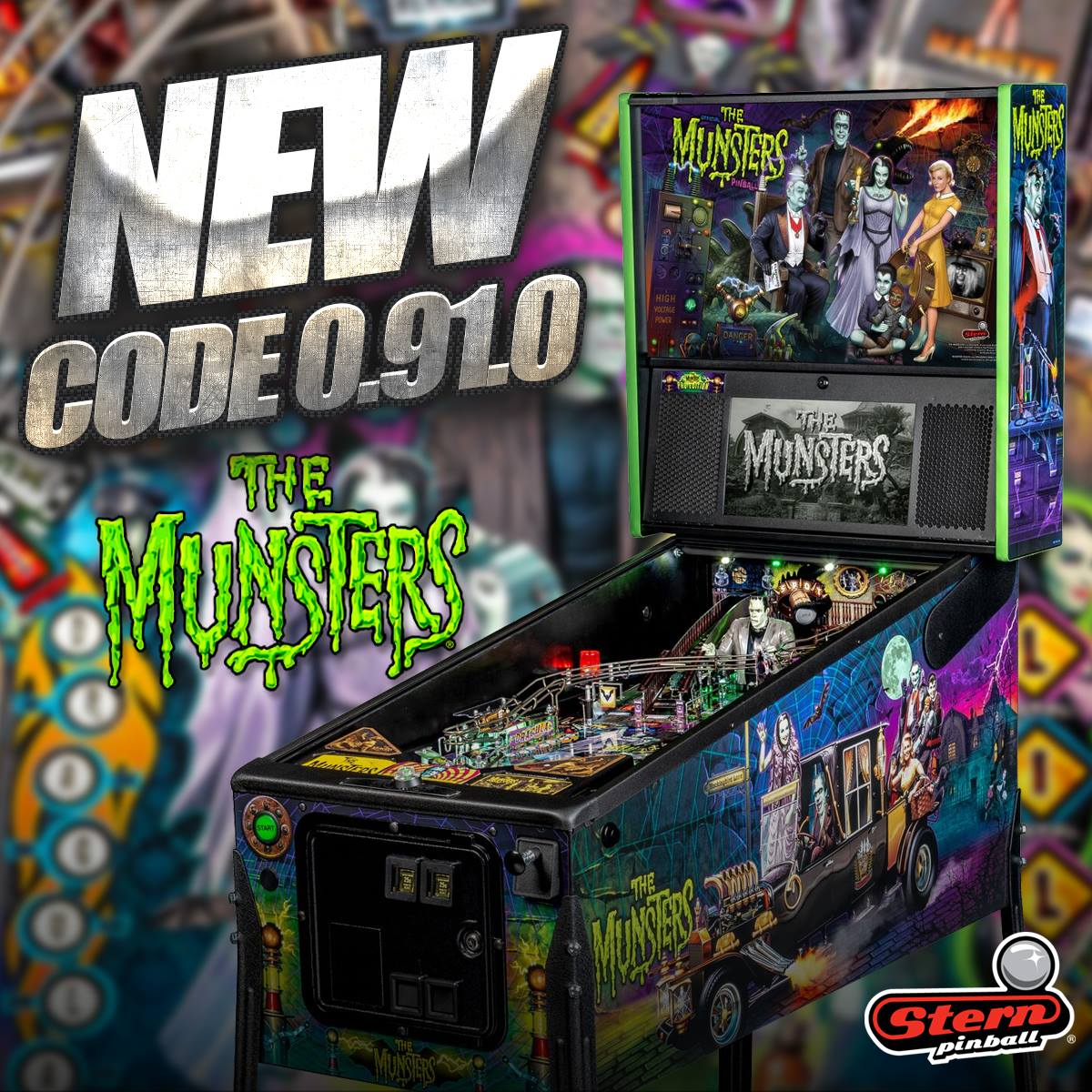 Stern released code 0.91 for the PRO Models, and this update includes a Secret Mania mode and a Midnight Madness mode – check out all the details here!
Munsters Pros being Delivered
We are seeing Munsters Pros being delivered into the homes of pinheads and at locations all over! Straight Down the Middle's Greg Bone just bought his first ever New In Box purchase from Flip N Out Pinball – check out the video here!!
Editor's note: the operator at the best pinball location near me here in Indianapolis, Tappers Arcade bar, sent me this picture this week:
I'll be there this week, trying to act natural and play it cool as I go to play the new pinball creation…
---
2. Deadpool Topper

We got our first look at the Deadpool topper last week – check it out!
For more information about the topper, you can check out this link!
---
3. Jersey Jack Release Timeframe
In an article with RePlay Magazine last week, Jack Guarnieri shared more about the timeline for the upcoming releases from Jersey Jack Pinball.
Pirates released in October of 2017, solidifying confidence in the budding company's production goals. Looking forward, Guarnieri's ambition resists tempering with JJP set to release two brand-new pingames in 2019. One is set to release in the spring, the other in the fall, and both are based on well-known licenses, he said.
So the goal for JJP is two well-known licenses in 2019, one in the spring and one in the fall!
---
4. Michael Gottlieb joins Meltdown Pinball Podcast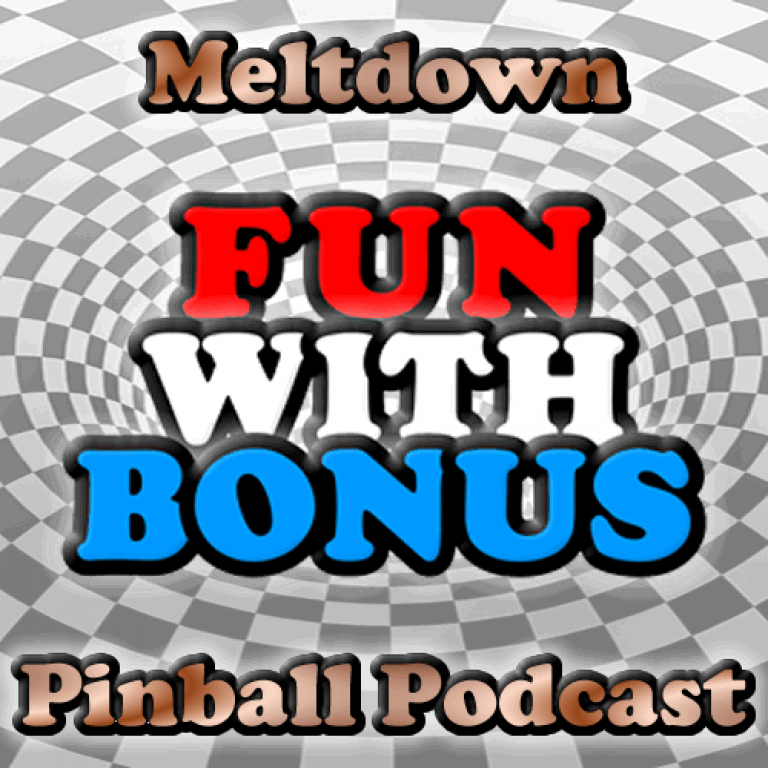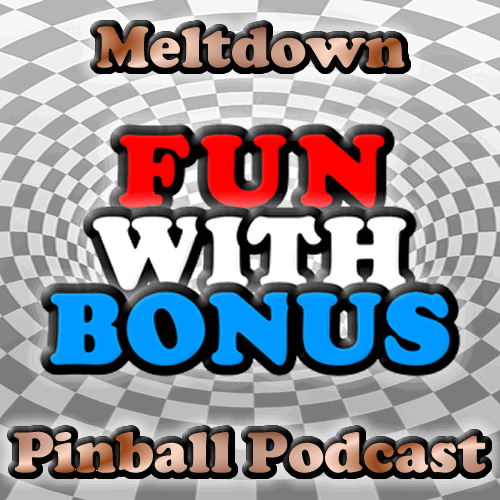 Michael Gottlieb, son of Alvin Gottlieb and grandson of David Gottlieb – the founder of Gottlieb Pinball, joined our friends at the Meltdown Pinball Podcast last week! Just a few highlights include:
On Big Indian:

Michael Gottlieb: Back in the 70s, D. Gottlieb & Company were manufacturing about 300 games a day, and they couldn't get all the cable lacing done that they needed, so they were contracting with a company in Fargo, North Dakota to do the cables. That went so well they decided to buy that factory…and every single week the cables were laced up in Fargo, North Dakota and they were shipped to North Lake, Illinois to build up the machines. So one week the delivery didn't show up and they were trying to figure out what was going on. It turned out the factory went on strike…it turns out, just due to – I'll use the word ignorance because it was a different era – I'll use the word ignorance – in 1974, every game that was done and cabled got shipped out to be inspected and test samples were shipped out. During 1974 a game was shipped out to Fargo, North Dakota to the cable lacing factory, and that game was called 'Big Injun'. The problem was the employees of that factory predominately were Native American and – again, lack of cultural sensitivity…so the Native American employees at the factory went on strike, and their fundamental objection was the spelling of the word I-n-j-u-n. So of course Gottlieb said "what do we do to make this right?" and they said "change it to Indian"…so that is the story behind Big Indian…and why Big Indian was originally Big Injun. I don't know that any one has ever told that story because it is not one we're particularly proud of, but it was something that happened, and it was changed.
On Black Hole and Haunted House:

Michael Gottlieb: When you talk about [Black Hole and Haunted House], they sold well, but there were some technical challenges. They were very very ambitious and very heavy. I think a whole generation of chiropractors came out [with them]. You know, Black-Hole-of-no-repair…we've heard that before. They were very ambitious for their time. Black Hole came out of a prototype some guys brought in called Critical Mass, and the concept of it was good but they didn't know pinball. So Adolf Seitz and the guys adapted that and turned that into a real pinball machine. But Haunted House was the vision of someone that is really underappreciated, a guy named John Osborne. John Osborne came in in the early 70s…and did some of my favorite Gottlieb games ever. I love Blue Note, I love Strange World, I love Hit the Deck, Neptune, Poseidon – John is very very talented. And I think Haunted House is very interesting, very unconventional in many ways…John was fearless.
Check out the full episode here!

---
5. Great Lakes Pinball Hires Artist Tom Deja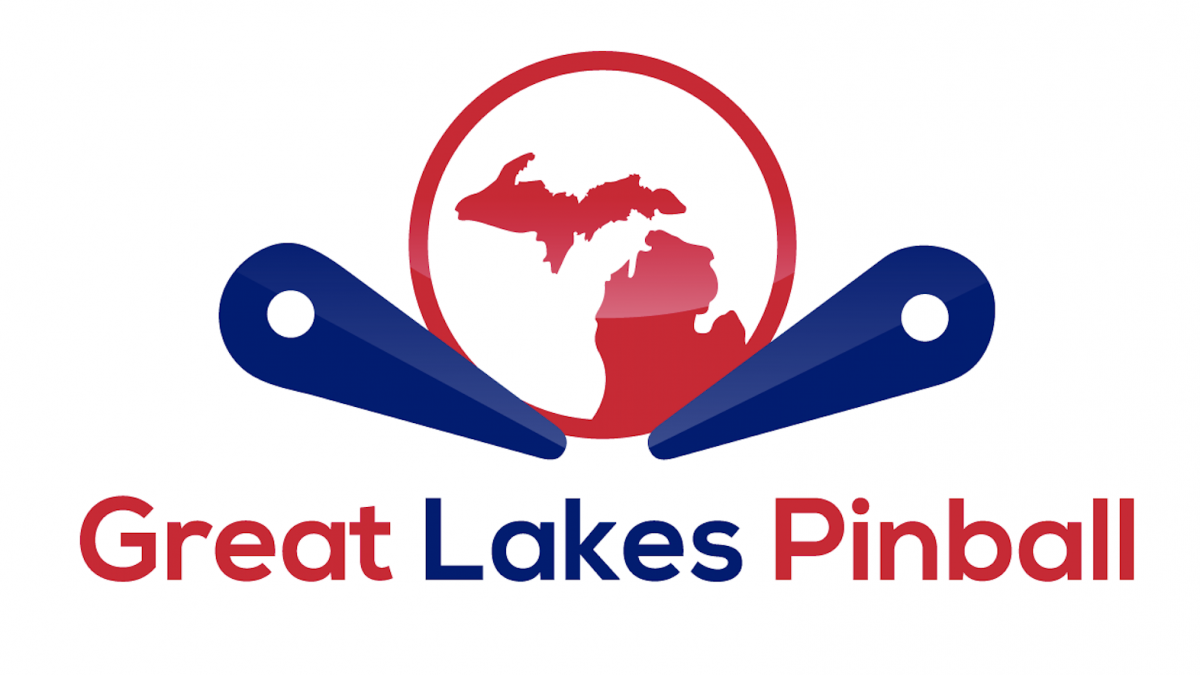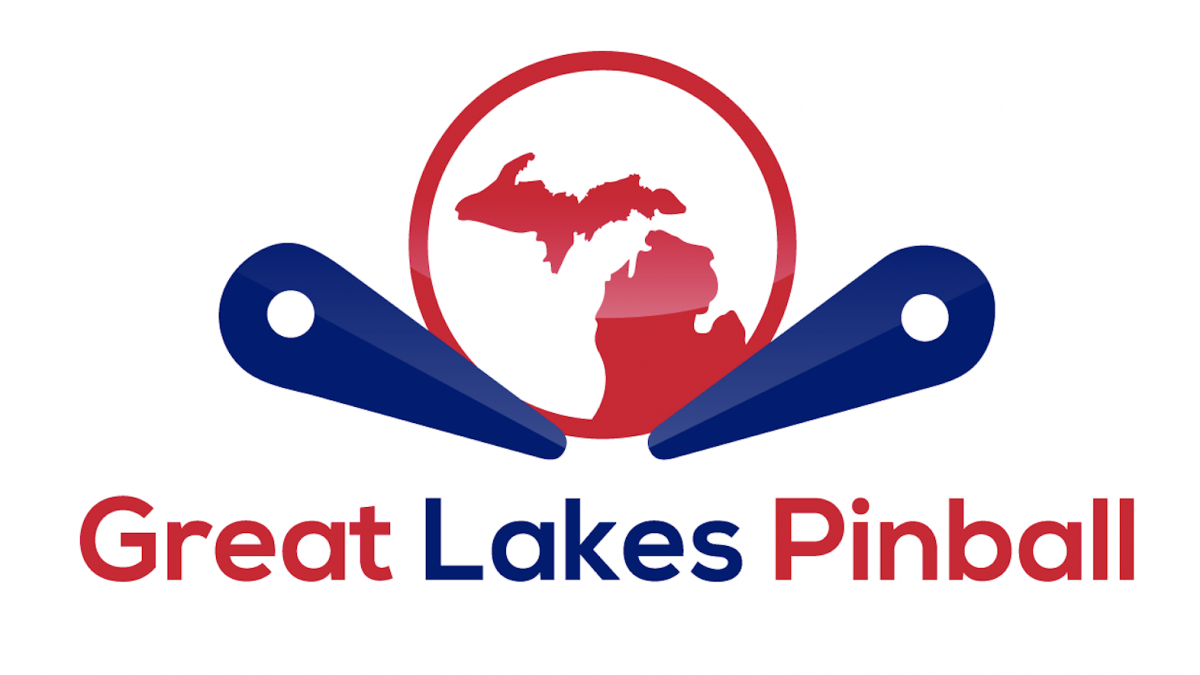 Great Lakes Pinball, the start up pinball company that is creating their first title called Exposé, recently hired artist Tom Deja as they announced in this Facebook post:
Check out Tom's impressive portfolio here!
---

Our friend and pinball artist Christopher Franchi had a pipe bust over his office/studio, and the water damage destroyed many items including his pinball machines 🙁 🙁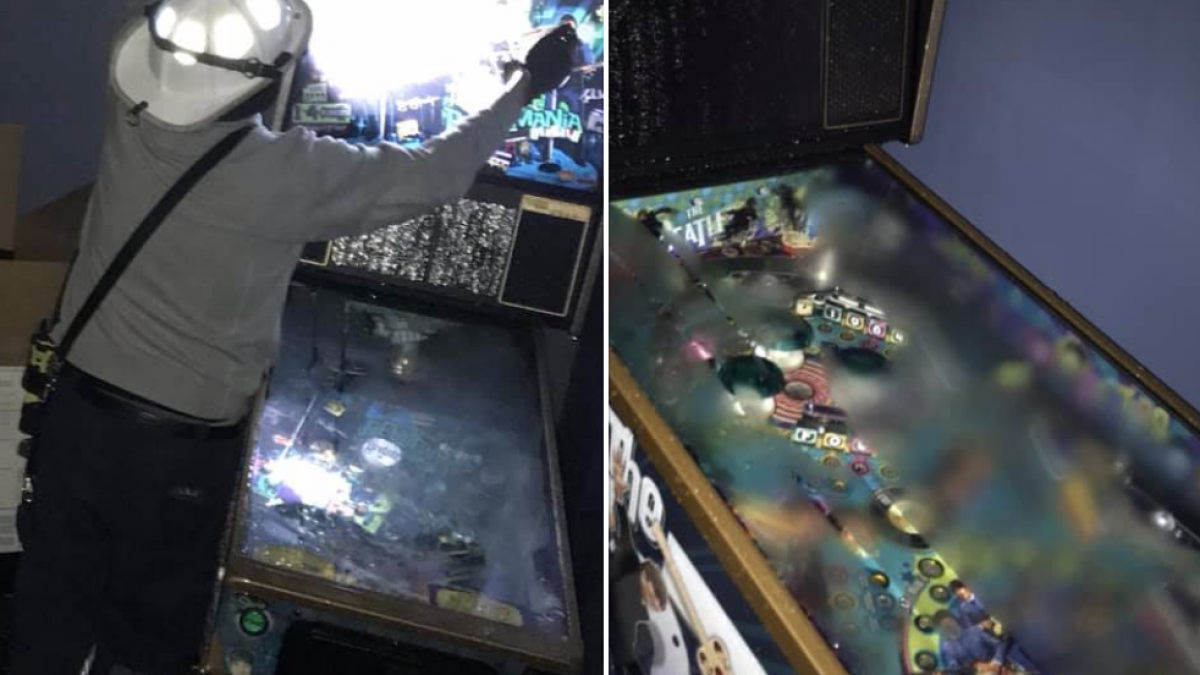 We're thinking about you buddy!

Identify the pinball machine pictured below for a chance to win a limited This Week in Pinball Lapel Pin! Drawing will be held monthly!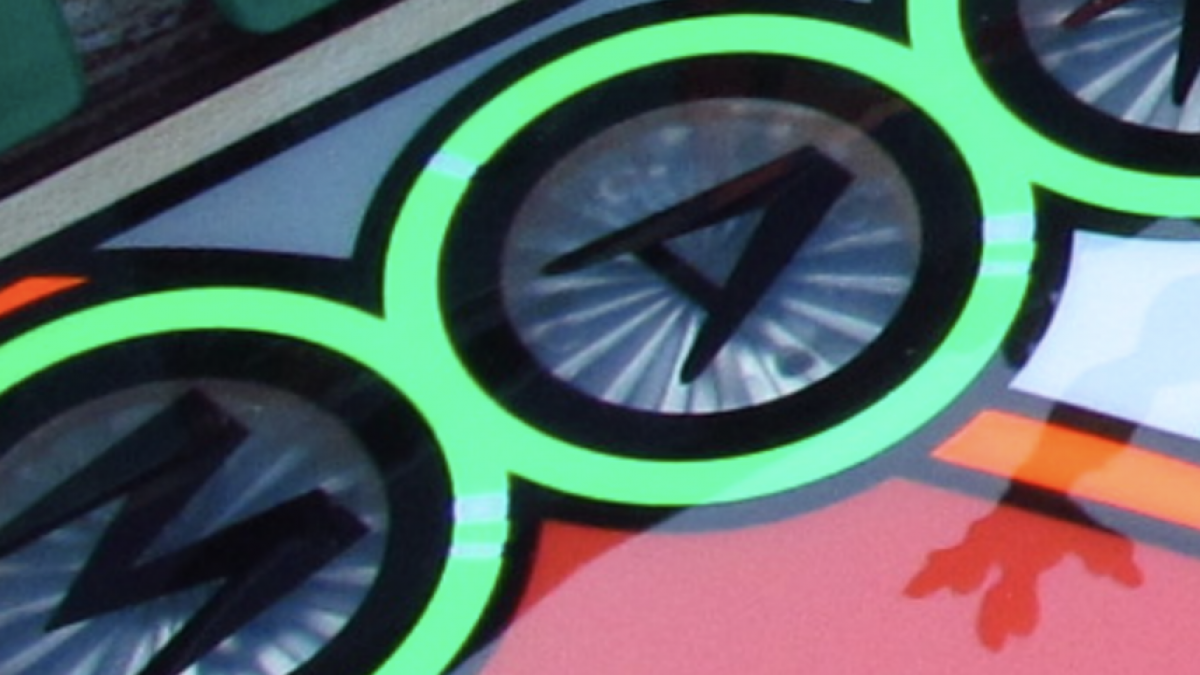 Last Week's answer: Addams Family
Email guesses to thisweekinpinball@gmail.com, correct answers will be entered into the drawing for the limited TWIP Lapel Pin!
CONGRATS to Timothy Stump who won the January Lapel Pin!

— Presented by —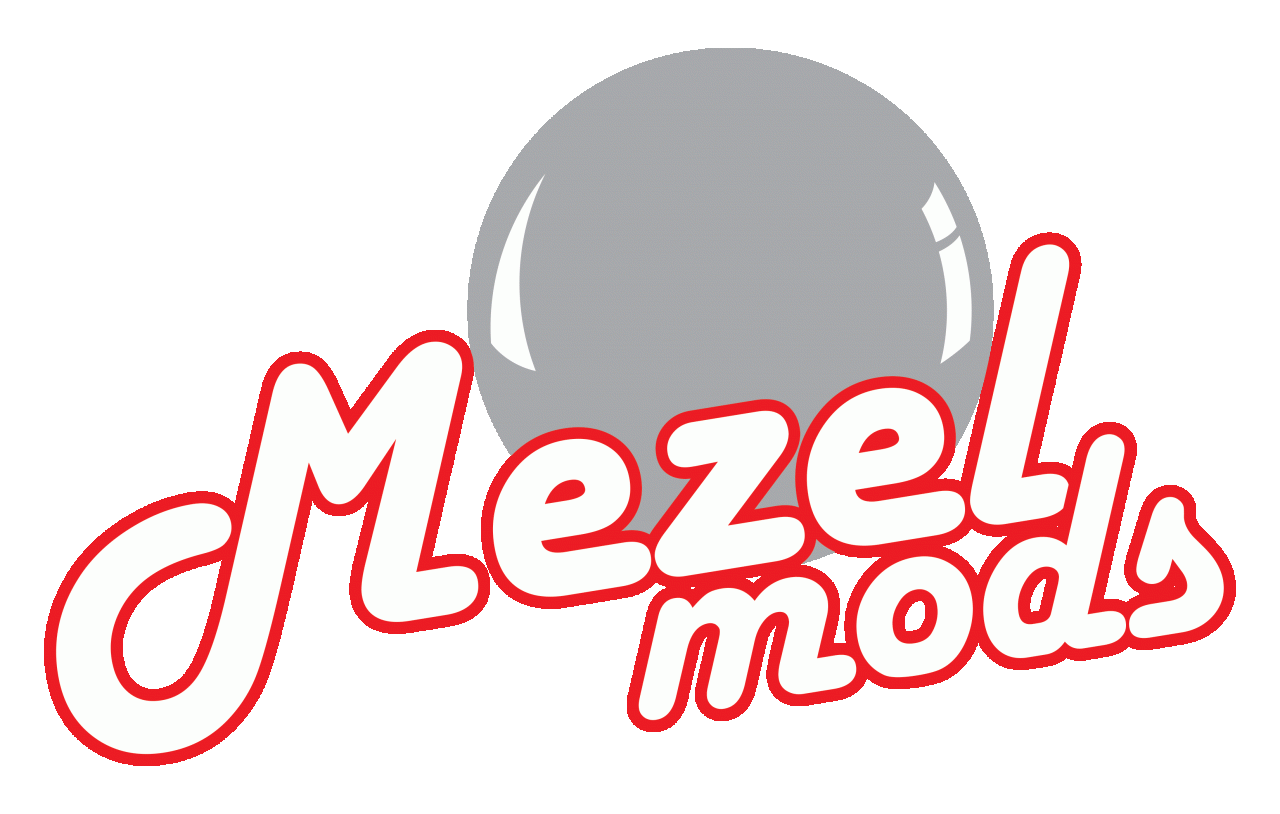 This Week's Mod of the Week is the Stern Target Splints from Mezel Mods!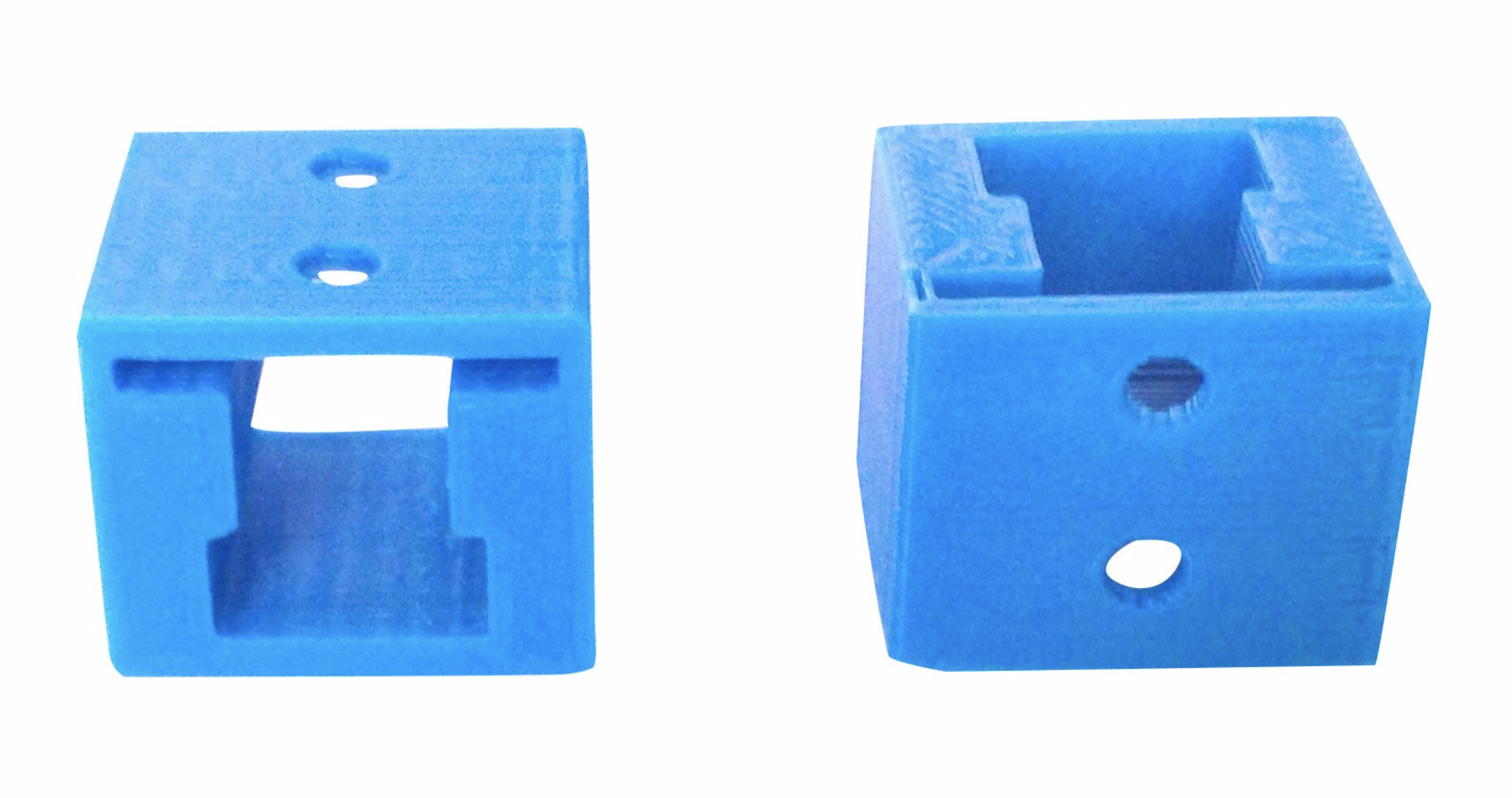 Fix those crooked stand-up targets on your Stern pinball machine! This handy mod comes in a one-piece version for the small 1/4 inch targets or a two-piece version for anything larger than a 1/2 inch targets.

The Munsters
Primus (contract game)
The Beatles (Ka-Pow)
Deadpool
Iron Maiden
Elvira 3 (confirmed)
Steve Ritchie Black Knight 3000
James Bond
Superman '78
Beetlejuice
Godzilla
Pirates of the Caribbean
Dialed In!
Hobbit
Wizard of Oz
Willy Wonka
Toy Story
Guns N' Roses
Monster Bash Remake
Attack From Mars Remake
Medieval Madness Remake
Cactus Canyon Remake
Theatre of Magic Remake
Big Bang Bar Remake
Alice Cooper's Nightmare Castle
Total Nuclear Annihilation
Jetsons (contract game)
Dominos (contract game)
Rob Zombie's Spookshow International
Scott Danesi Second Game
Licensed Title
Magic Girl
Retro Atomic Zombie Adventureland
Fire and Brimstone
2 Dennis Nordman Unlicensed games
Alice in Wonderland
Other Manufacturers
More

Team Pinball: The Mafia

Circus Maximus: Kingpin, Python's Pinball Circus

Homepin: Thunderbirds

Suncoast Pinball: Cosmic Carnival

Great Lakes Pinball: Exposé

Haggis Pinball: Wraith

Pinball Brothers: Queen?, Barry Oursler's Original Theme?, Playboy?

Dutch Pinball: Bride of Pinbot 2.0, Bride of Pinbot 3.0 (on hold), The Big Lebowski (production/legal issues)

Silver Castle Pinball: Timeshock

Phénix Pinball: Goblin Contest
Disclaimer: Any articles, interviews, or mentions of pinball manufacturers or pinball products is NOT an endorsement.