Interview with Keith Elwin | Interview with Scott Danesi | Interview with Johnny Crap | Heavy Metal Pinball | Rick and Morty Shipping, Adventure Details
---

— This Week's Top 5 Stories —
1. LoserKid: Interview with Keith Elwin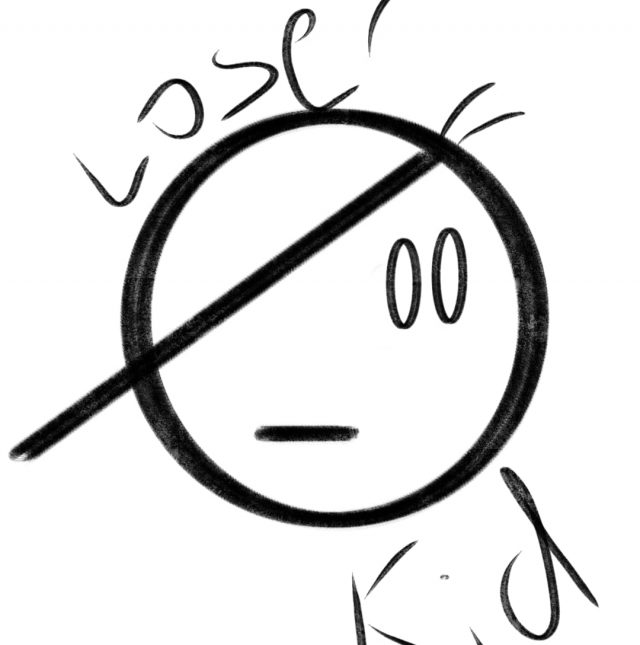 Our friends at the LoserKid Pinball Podcast interviewed Keith Elwin last week!! Here are just a few highlights:
On the release of 1.0 code:
Keith: It was quite an undertaking, there is a lot of code in there, almost twice as much as Iron Maiden.
On his strategy for designing Jurassic Park and if it is possible to appeal to players of all skill levels:
Keith: No, it is all about finding middle ground. And part of my design strategy for Jurassic [Park] was seeing the games around it, releasing before and after, and trying to differentiate between this game and the other games we were releasing in that time period. I made the decision to make kind of a complex shooters game…it is a struggle finding a balance [to appeal to players of different skill levels].
On the Escape Nublar Mode and if that was planned all along:
Keith: I had always planned to have it accessible through the menus as a little cheat because that is what we do in the office – we have a build that has – you basically go in and you can start any mode you want. And everyone was doing that, they were opening it up and cheating into it, playing it, and it got my wheels going. And when Dwight [Sullivan] did his God Mode with an adjustment, [I thought] it is great but it kind of sucks that the average person on location can't access it. So I talked to our systems guy, Mark Guidarelli, and he says "oh yeah no problem, just like we do with the tournament you can select and hold a button and play a special game.
On differences between Escape Nublar wizard mode and the Escape Nublar mini-mode:
Keith: I set about how I could make it different than the actual Nublar wizard mode. And being a video gamer, I know these guys will take these old tired games and rejuvenate them by doing speed runs. So I came up with the idea, lets just take this existing wizard mode we have and add a timer and make an easy path set for you. So if you really want to get a great time, you're not spending all this time catching dinosaurs and saving people, you're just making a bee line out of there.
On a new skill shot on Jurassic Park:
Keith: I'll tell you a secret…we added a fourth skill shot after you get the double super skill shot, and this will unlock something that you may not notice right away but you probably will eventually notice.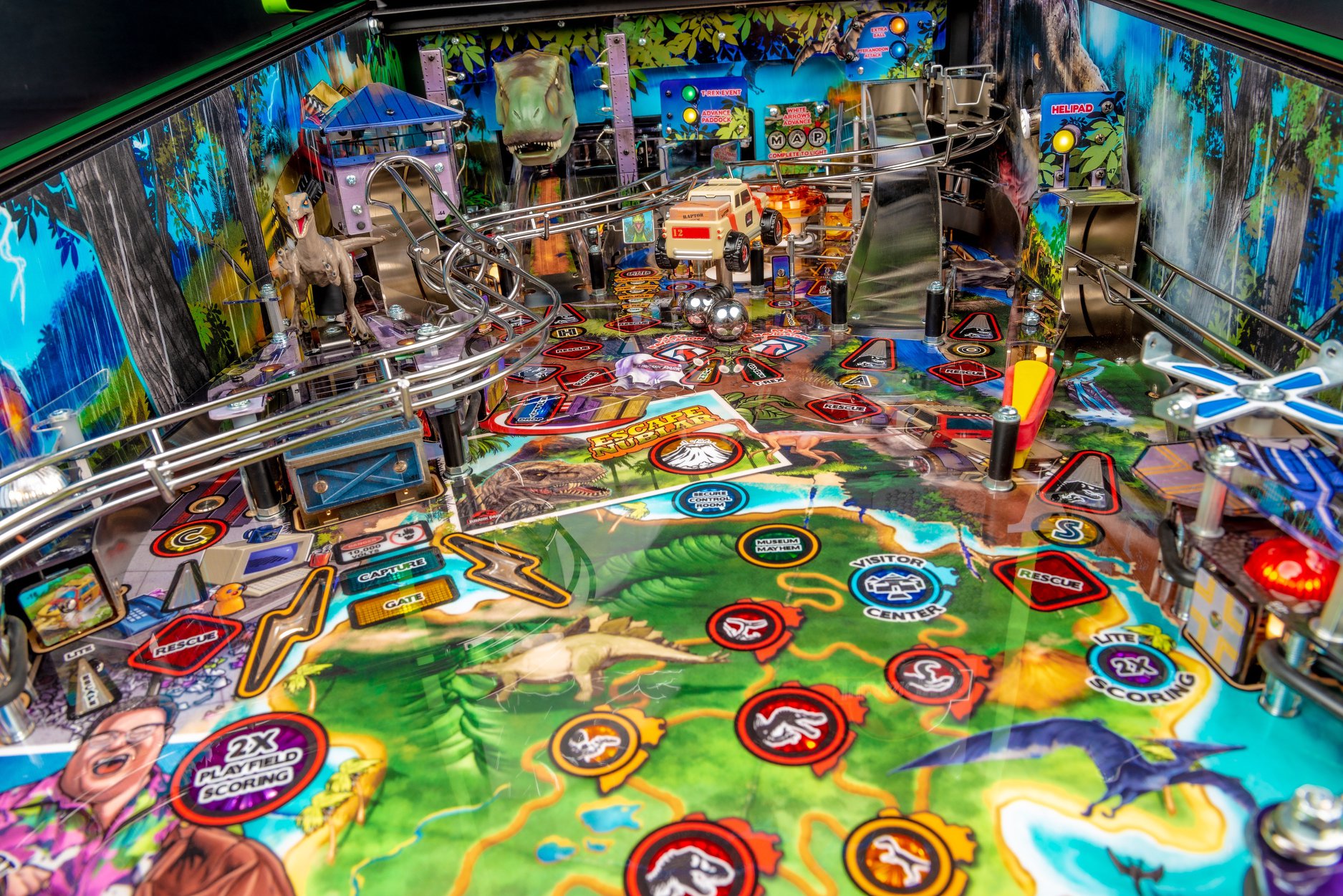 On if we'll see this mini-games on future games:
Keith: I'm probably going to do this moving forward with all my games…I'm not sure [if it will be in other designer's games], I haven't really talked to any of the other guys about it.
On future games:
Keith: So game three is designed, it is pretty much in the can. And I'm working on game four in the CAD stages.
…my next game will be completely different than my other two games, so hopefully everyone likes it.
Elwin also talks about Pinburgh and getting Pinburgh tickets, talks about working with people on the production line at Stern, wearing shorts, linear rulesets, talks about Mr. DNA, talks about design philosophy and tough shots vs. easy shots, ways to play Escape Nublar, talks about themes, talks about how much he enjoys working at Stern, and much more!!
Check out the full podcast here!!
---
2. Kaneda: Interview with Scott Danesi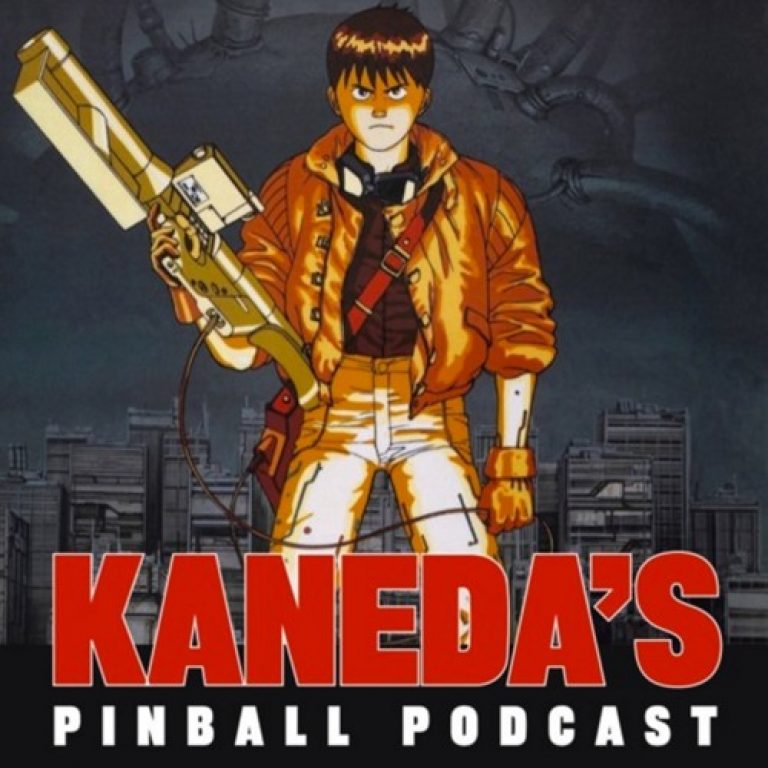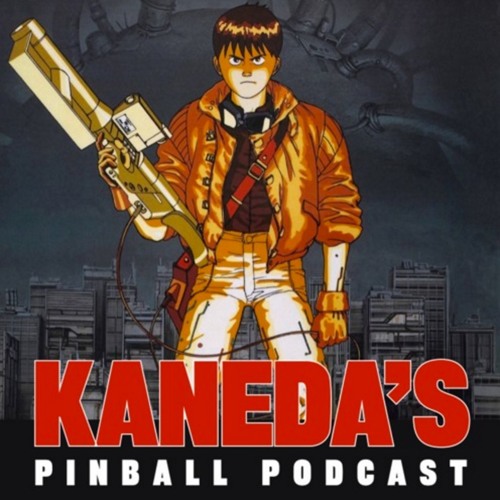 Chris Kooluris of Kaneda's Pinball Podcast recently interviewed Scott Danesi!! Check out a few highlights below:
What key elements he thinks makes pinball fun:
Scott: "I'm a big fan of super weird games…games like Dragonfist by Stern…I try to capture some of that weirdness in what I'm working on…for me a lot of the fun [is] I'll take standard parts off the shelf and try to use them in weird ways, in fun ways…"
On his favorite dimensions in Rick and Morty:
Scott: "My favorite overall is the TNA dimension in the game. You go into that dimension and then all the lights do the reactor startup light show, and the ramps do not count, they're shut off. You hit the ramp and it does nothing. And then it plays the TNA music which is pretty hilarious…I think people will laugh when they see it."
"My favorite [dimension] that actually messes with the game…the flippers get messed up on some of the dimensions which is fun. There are dimensions that shut things off in the playfield. Like one will shut off the pop bumper, same with the sling or [other things]."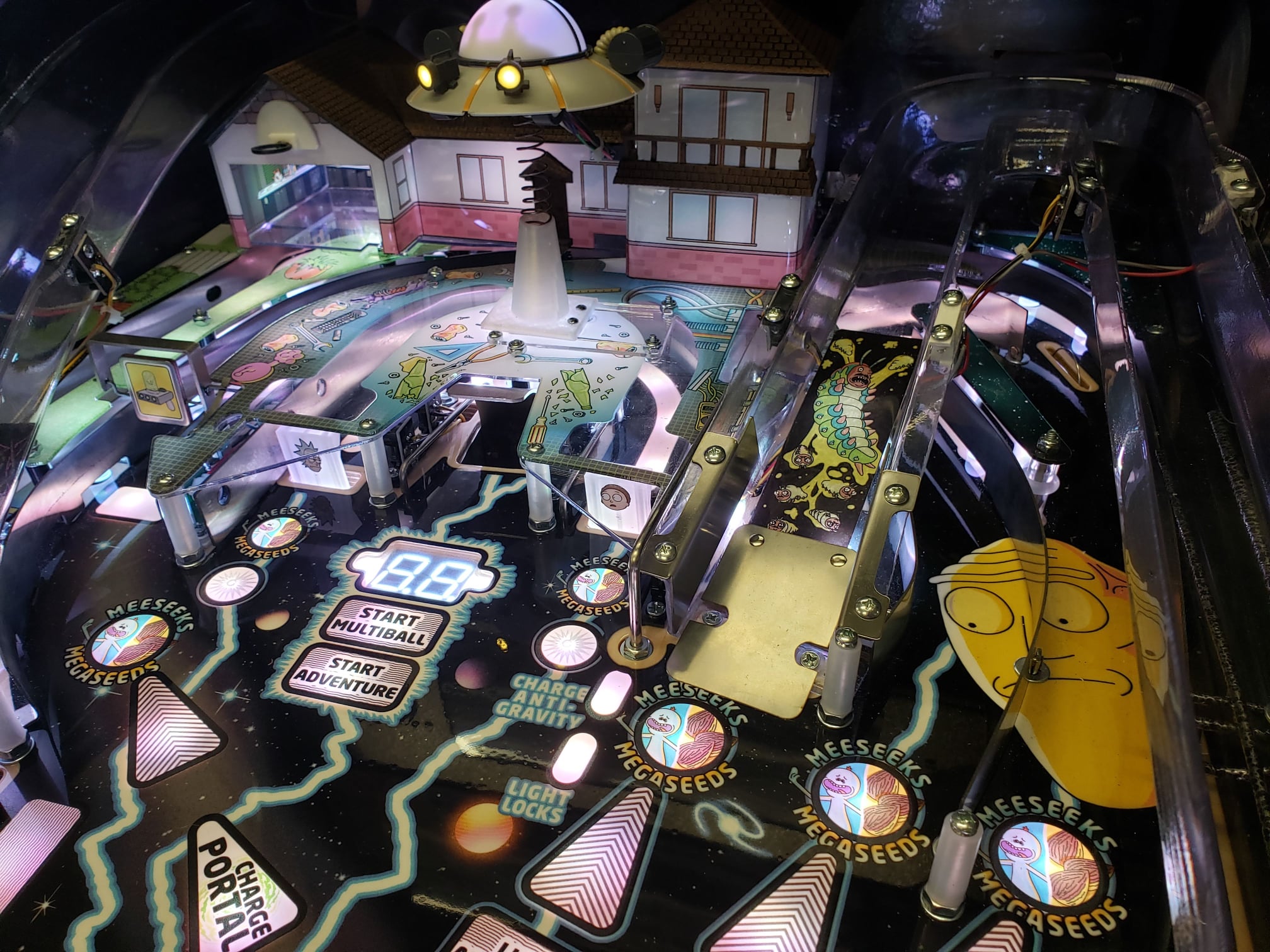 On what all is coming:
Scott: "There is a Meeseeks Mania Multiball coming, there are way more callouts, I have more music I need to put in it, there are a lot of adjustments to sound effects and stuff that I need to work on, a couple of the light shows weren't flowing together as nicely as I would've liked."
He also talks about the magnasave and the ramps, the shot difficulty, talks about the complications of working with a license, talks about the shots from the upper flipper and how the two shots are far apart (on the flipper), that not even half of the custom callouts are in the game yet, talks about the recent stream, talks about downloadable content, talks the Bride of Pinbot 2.0 online scoreboard, and much more!!
Check out the full podcast here!!
---
3. This Flippin' Podcast: Interview with Johnny Bergeron (AKA Johnny Crap)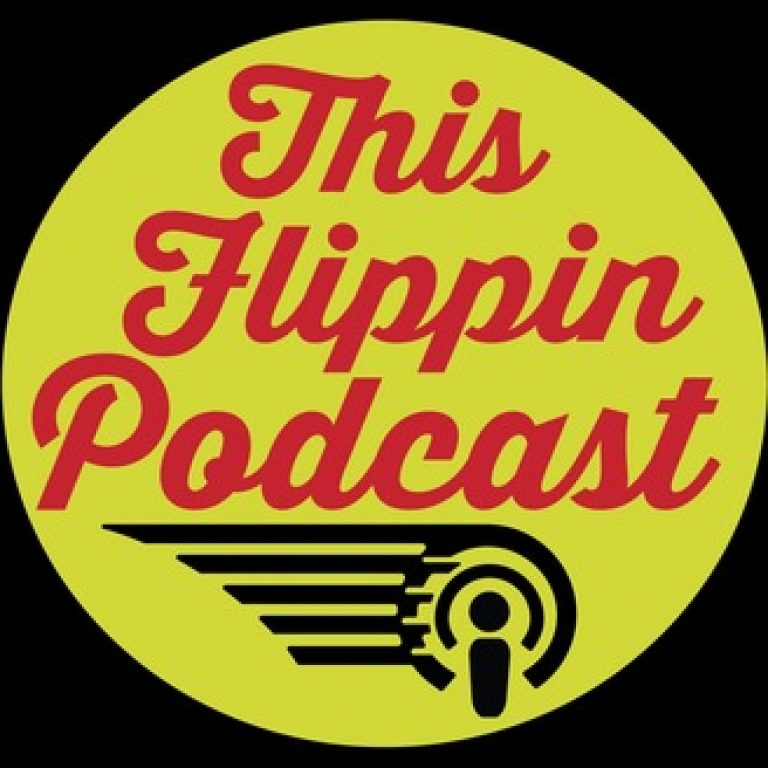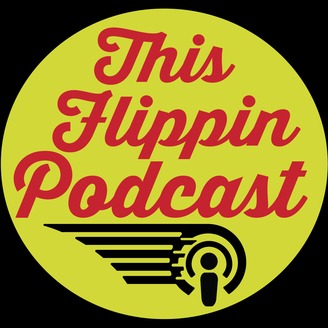 Our friends at This Flippin' Podcast interviewed Johnny Crap last week – the artist on Jurassic Park!! Here are just a couple highlights:
On Jurassic Park not being "tied" to a specific movie or the story:
JCrap: "I think the idea that they had was to basically do Jurassic Park in a way that was in between movies. Like how you have Marvel Comics between movies that explains a bit more of the story…I think the idea of Jurassic Park – it is another story…it is a new adventure."
On the time it takes to create the artwork:
JCrap: "Timewise it was a bit fast paced at the end – for me it was about seven months from my test piece to delivering all the files."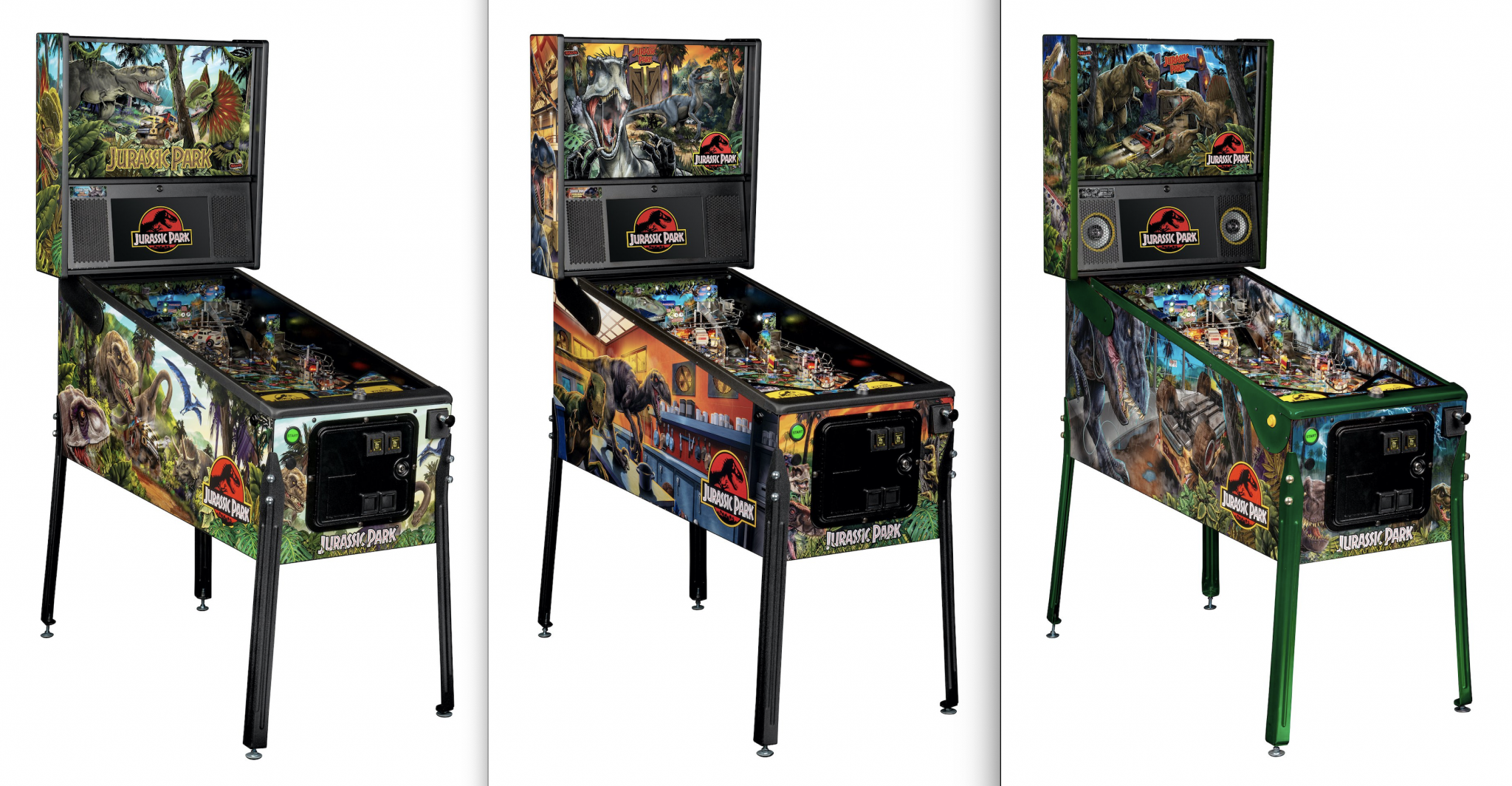 On the truck:
JCrap: "We couldn't use exactly the [truck from the movie], it was a license thing. They already work with one license, they don't want to reach out to get more and more people involved. To have the original Jeep would've been tough. So they opted to make their own. I worked at first trying to merge the two different trucks they had in the movies."
On the artwork vs previous Jurassic Park games:
JCrap: "When I was approached to do Jurassic Park, my first instinct was "ok, what are the other machines", and I looked at them. And I wanted to do certain things differently. I remember Nedry's fingers [laughs], so I knew I had to get the fingers right on this one."
He also talked about how he got into art, working with Slayer and Kid Rock, talked about adjusting his style for Jurassic Park, talks about submitting a test sample piece which was the backglass for the Premium, talks about working with a licensor, talked about working with Stern, his favorite parts of the game, talks about how he is playing more pinball now, talks about working on Pro vs. Premium vs LE, talks about a few dream themes including Slayer and Dumb and Dumber, and much more!!
Check out the full podcast here!!
---
4. Heavy Metal Pinball
Last week Stern Pinball teased what appears to be their next private label pinball machine: Heavy Metal.
A (low resolution) flyer also was leaked which lists the following features:
Original hand drawn Heavy Metal artwork
DMD display
Commercial quality coin operated
First ever chameleon paint armor kit
Two exclusive custom Heavy Metal action figures
Original soundtrack featuring Sebastian Bach, Brendon Small, the Night Flight Orchestra, and more to be announced
LED lighting
Two steel ramps and rails
Passive two ball lock
Three pop bumpers
Opto spinner
Three drop targets
Made to order for a limited time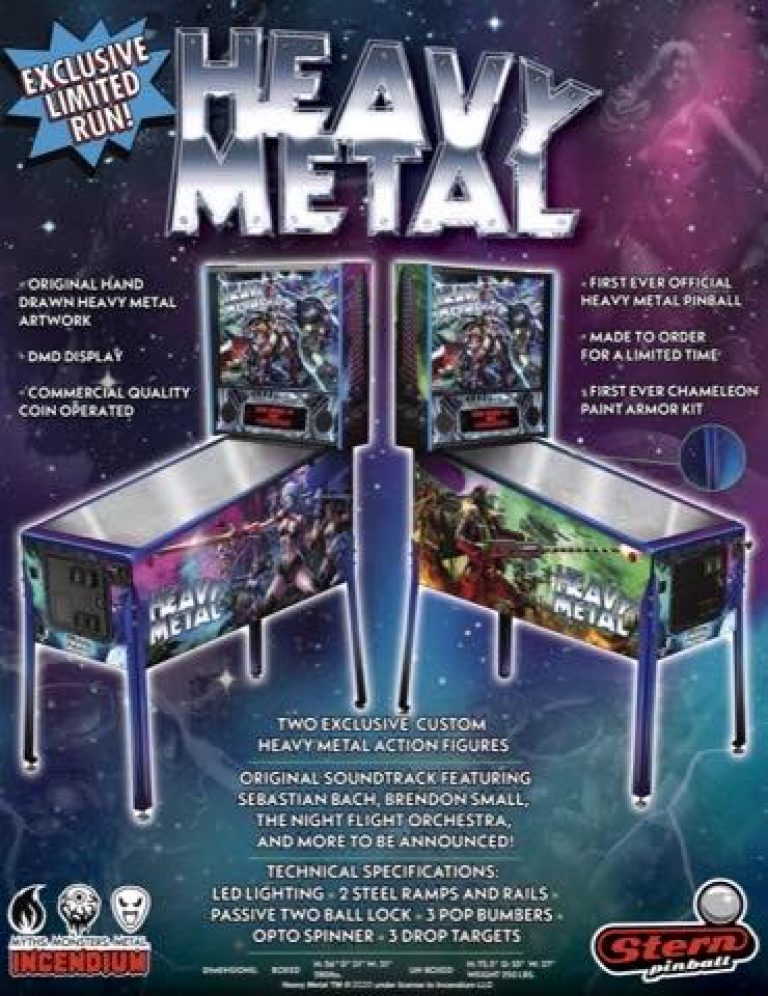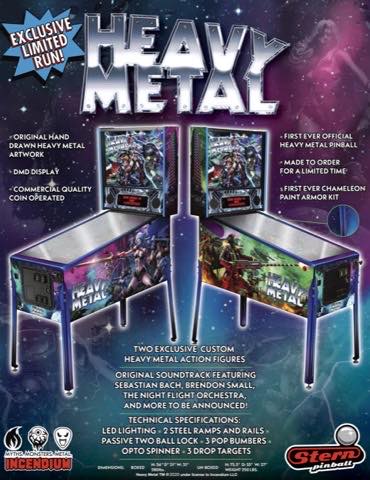 It is ALSO worth noting that Kevin Eastman is the editor and publisher of Heavy Metal magazine and also owned the magazine for over 20 years. This is noteworthy because Kevin Eastman ALSO co-created Teenage Mutant Ninja Turtles, which is heavily rumored to be the next cornerstone title from Stern Pinball, with rumors that it is a John Borg design and artwork by Zombie Yeti.
We'll keep you updated as we learn more!
---
5. Rick and Morty Shipping, Adventure Details
Spooky Pinball's newest creation, Rick and Morty, is now shipping! Many people shared images on Pinside and Facebook:
Eric Priepke, who is programming the rules, shared the following rules information on this Pinside post:
More rules dumping … Just basics, no fine scoring details or what not.

ADVENTURE: Roy – A Life Well Lived
– Roy is a 5 decision deep branching narrative, if you make it through all 5, Roy's life ends. If you drain early; well, that's a tragedy.
– Shots lit Green make 'positive' choices, shots lit Red make 'negative choices'
– Roy's age is shown on the digit display in front of the scoop.
– Positive choices advance the age a bit more than negative choices do, and there's a bonus for your age at the end.
– Consecutive similar decisions (positive/negative) are multiplied based on the string (2x, 3x, etc)

ADVENTURE: Total Rickall
– Rick, Morty (they're the drops/ship), Beth and Summer (targets) are lit to kill parasites.
– Each hit kills at least one parasite, some shots kill more
– Every time you make a shot, the parasite value goes up a bit, then slowly falls – so keep firing!
– Kill all the parasites to decontaminate the house and end the adventure.

ADVENTURE: Whirly Dirly
– Shoot the right orbit, inner loop, or ship u-turn (if open) to advance the ride toward the edge of the Immortality Field
– The right ramp lights for a kill shot hurry-up when you're near the edge
– If you make the kill, or the hurry up times out, you go back to looping
– You get 3 attempts at the kill shot before the ride ends, and you need to make 2 of them to take out both Risotto and his henchman.

ADVENTURE: Purge
– On the purge planet, the locals move left to right and are indicated by purple inserts.
– To start, you have to keep them from getting to Morty on the right orbit. You have to buy enough time for Rick to build the communicator.
– If a local makes it to where Morty is, the insert will flash red and you have a few seconds to save him.
– If Morty dies, the adventure is over.
– If you hold off the locals long enough, the Summer target will light to call her and have her send the armored suits.
– Once the suits are summoned you have to stay alive long enough to receive them. If you can do that; party time.

ADVENTURE: Pirates of the Pancreas
– Shoot the ramps to spell out Pirates of the Pancreas to get the ride turned on!
– Each shot to the ramps adds 3 seconds to the timer.
– If you take too long, Rick may have to come rescue you from inside Ruben.

ADVENTURE: Pickle Rick
– Phase 1: shoot the pop or sling to kill roaches to work towards the first evolution of Pickle Rick
– Phase 2: shoot the targets to kill rats with your upgraded pickle-self
– Phase 3: shoot the ramps and loops to take out the goons at the consulate (phase 3 is timed).

More adventures still to come!

– Eric Priepke on Rick and Morty Adventures
---

---

Other Manufacturers
More

Team Pinball: The Mafia

Circus Maximus: Kingpin, Python's Pinball Circus

Homepin: Thunderbirds, Chinese Zombies

Suncoast Pinball: Cosmic Carnival

Great Lakes Pinball: Exposé

Haggis Pinball: Wraith, Celts

Pinball Brothers: Alien?, Queen?, Barry Oursler's Original Theme?, Playboy?

Dutch Pinball: Bride of Pinbot 2.0, Bride of Pinbot 3.0 (on hold), The Big Lebowski (production/legal issues)

Silver Castle Pinball: Timeshock

Phénix Pinball: Goblin Contest

Pinball Adventures: Punny Factory, Sushi-Mania, Ninja Mania, First Class, Canada Eh!

Disclaimer: Any articles, interviews, or mentions of pinball manufacturers or pinball products is NOT an endorsement.