Pinburgh | Joe Newhart Interview | JJP News/Rumors | Pinball Adventures Partners with Manufacturer | Greg Freres and Steven Martin Interview | Pintastic Moving

— This Week's Top 5 Stories —
1. Pinburgh to 1,000 Players, Tickets on Sale This Week!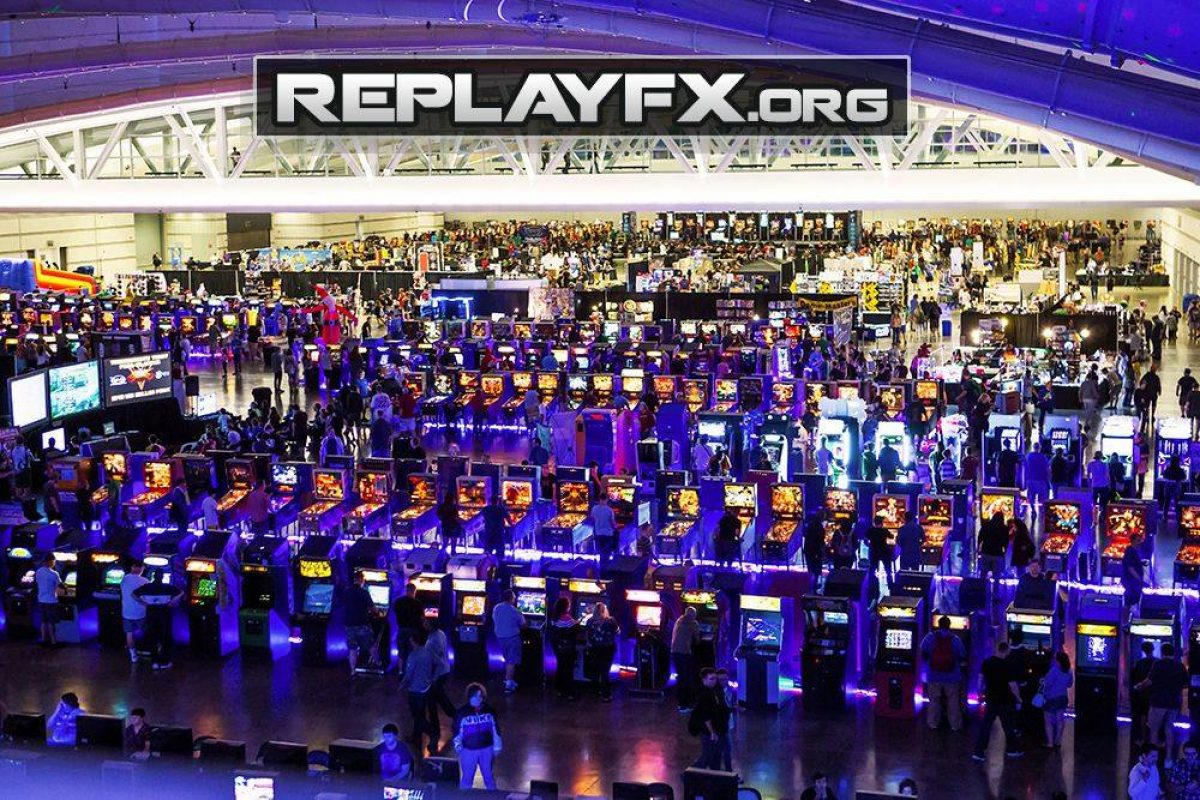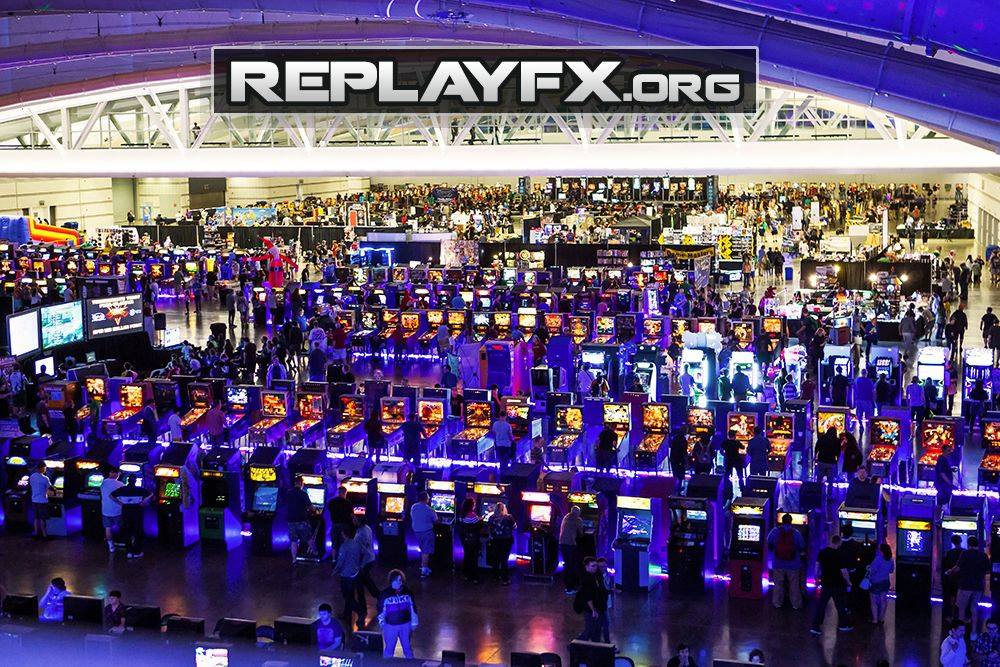 Last week, Replay FX/Pinburgh shared the updated rules for 2019, and that Pinburgh, already the largest pinball tournament in the world, will be even bigger this year! Check out the announcement below:
Elizabeth Cromwell, PAPA Executive and Replay FX Assistant Director, joined Jeff Teolis on Pinball Profile last week as well, and Elizabeth talks about the changes to Pinburgh in 2019 and challenges they face in making the tournament bigger and better – listen to the full episode here!
Tickets go on sale THIS SATURDAY, February 23rd at noon, EST. These sold out in less than a minute last year so mark your calendars and be ready!
You can find more information about Pinburgh here!
---
2. Interview with Joe Newhart on Kaneda's Pinball Podcast
Joe Newhart from PinballSTAR went on Kaneda's Pinball Podcast last week and revealed new information regarding American Pinball and Jersey Jack Pinball.
On American Pinball:
Kaneda: Do you think we'll see a game 3 in 2019? Or are they going to be all hands on deck, just making Oktoberfest throughout the year?
Joe: I think we'll see another reveal. I can tell you that Joe [Balcer] shared with me…Joe told me today that he is already working on #3 and #4 in different aspects. The design process starts much earlier than the game gets revealed. I would think that process, in terms of thinking of the theme and starting the layout and then starting to get the programming people to think about the rules and concepts and stuff like that, that has to start 18 months before they get to a point of actually having a reveal. Probably six months later they have a whitewood and maybe no artwork, and then six months after that they probably have some artwork and a mockup of a playfield they can probably flip. You go 18 months out and all of the sudden they have some prototypes and finished artwork and a game to be revealed. So I think it is conceivable that Joe is working on #3 right now, in fairly deep, and probably working on some basic things with the one after that.
On Pirates Production and Wizard of Oz:
Kaneda: Is there any truth to the rumor that they are going to stop producing Pirates in March?
Joe: Yes. From what I know, yes.
Kaneda: And that is to make room on the line for the next title?
Joe: Yes…
Kaneda: Or to make Wizard of Oz rerun?
Joe: Maybe yes, some of both. I don't know the exact answers. I can tell you that Wizard of Oz is coming, we are going to be doing a rerun of those, I think Jack announced 250.
Kaneda: Are they going to go more towards a "pro" version of the game, where it is going to be more affordable? Or are they going to these more limited, sort of an exclusive collectable?
Joe: I'll answer part of that, that I can answer confidently. I don't you're ever going to see a Jersey Jack game stripped down, features removed, rules different from one model to the next.
Kaneda: So the rumor of the monkey being yanked out for a more reliable mech is false?
Joe: There may be things that are going to be changed with the game. And it is not for purposes of cost cutting, it is for purposes of reliability…other games don't have the opportunity to evolve because they're not usually on the sales block for anywhere near as long as Wizard of Oz is…it is just natural as the game is out there in different iterations and different runs, that if there is something that they see – maybe not that it is problematic, but if there are mechs that are more complicated than they needed to be, or mechs that maybe always didn't succeed in what they were supposed to do, why not make them simpler? So it is not a cost cutting thing…is there going to be a cheaper version, a knockdown version, a Pro version similar to what Stern does, is that what's coming? And [the answer is] no. There are going to be some changes, I'll leave it to Jersey Jack to specify exactly what they are. But whatever changes they're making, its not cost cutting, it is to make reliability issues better.
On What to Expect at Texas Pinball Festival:
Joe:…a good coming out party and great timing for American Pinball in terms of sales and exposure and excitement and there is nothing else new there at the show. Obviously Wizard of Oz is going to have a resurgence, a reintroduction there…it is going to be good whenever Jersey Jack [reveals their next non-WOZ game], which I think will be shortly thereafter, maybe sometime late spring.

Listen to the full episode here!
---
3. What is the release schedule for Jersey Jack Pinball?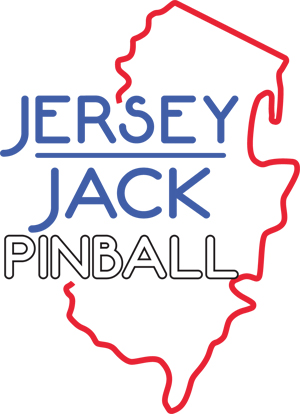 In the last few weeks, we've had a lot of buildup and anticipation for the next releases from Jersey Jack Pinball. We've also heard rumors all over the map on what is next and what is upcoming.
The three titles (not including the Wizard of Oz rerun) rumored to be in the pipeline right now are Willy Wonka, Guns N' Roses, and Toy Story. All of these have been pretty solid rumors and have been around for a long time.
To recap, we've had a few hints recently from Jack about their release schedule:
a few weeks ago in an article with RePlay Magazine, we read: "…JJP set to release two brand-new pingames in 2019. One is set to release in the spring, the other in the fall, and both are based on well-known licenses, he [Jack] said."
last week on the Pinball News and Pinball Magazine January recap podcast, Jack said that a Pat Lawlor designed game will be revealed early in the year and an Eric Meunier game will be revealed later in the year.
We mentioned about 9 months ago on TWIP that we were hearing that Willy Wonka would be next. Of course everything is fluid in this industry, but we still believe that to be the case (confidence: 80%).
But in the last few weeks we've been hearing some rumblings that the rumored Toy Story release for JJP this fall may be "delayed" (though it does sound like they still plan to reveal two new games this year).
For now, we're still pretty confident (80%) that Willy Wonka will be the spring release (again, not including a WOZ re-run). But the release to happen later this year…we'll keep you posted on that as we hear more.
---
4. Pinball Adventures to Make Real Pinball Machines?

To refresh your memory, Pinball Adventures is the company that was initially going to create 10 books with Todd Tuckey, but had a (very public) falling out with Todd.
Last week they sent the following out to some of their sponsors:
In reading that sheet, you'll see:
Also, it has not been announced yet, but we have partnered up with a pinball manufacturer and will manufacture original full size Pinball Machines with one title coming out this year and hopefully another two next year.
Is there anyone NOT attempting to make pinball machines right now?
---
5. Greg Freres and Steven Martin on Special When Lit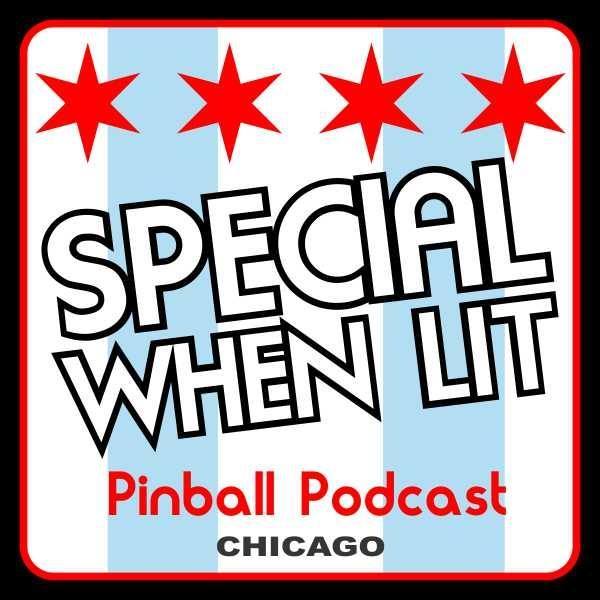 Our friends Ken and Bill at the Special When Lit Pinball Podcast recently released an interview with Greg Freres (Art Director/Designer) and Steven Martin (Production Art Manager) of Stern Pinball! Here are just a few highlights:
On spelling mistakes on pinball machines:
Steven Martin [talking Ghostbusters]: So Reinforcement was actually twice on the playfield, once to the right about a quarter way up, and the other was on the insert itself. And Dwight always wants to get real wordy with his inserts and that was one of them…but Reinforcement somehow got by with missing the "e"…somehow you miss it. It was printed out so many times, and nobody caught it. When you look at the stuff day in and day out…so many people have laid eyes on it and nobody caught it.
Greg Freres: Back at Williams on Star Trek Next Gen, I misspelled shield because I've always had trouble with "I before E" and all that. So I blew that, and I think it was on the first prototype games. So there are probably a handful of games out there that have shield misspelled.
On Licensing:
Freres: Every licensor is unique. And we try to establish a rapport with them early on to find out what their parameters are going to be. And from there we work with them – pretty much every time we hit a milestone on artwork, we get it over the fence to them, we talk about it. Some of them are like "done, move to the next step". Others say "well, what if we thought about changing this or that". They're all unique, they're all different. It can become a challenge at times.
…
Freres: We kind of have to instruct every licensor, especially new licensors…we've recently gotten to a point where we've given them a pinball glossary of terms, so when we talk about plastics or playfield decals, or target decals, or back panel, or back box, or back glass…we have to hand hold them and get them to understand our world so we can understand what their needs are going to be too.
Martin: We've actually shipped out games too, when we were submitting to new licensors…here is a game, here is what we're talking about.
On Star Wars Artwork:
SWL: Was Star Wars more of a collaborative effort of different artists?
Freres: Yes. We started with one single artist, Bob Stevlic, a local artist, he had done some work on Game of Thrones. In fact, he did the Game of Thrones LE backglass and cabinet. Primarily he was working on all of the Star Wars layouts. He got them all to a certain point, then we threw it over the fence to Lucas Film, and then they weighed in on each one and started putting in their two cents of what needed to be done. It was a big project, big scale, big scope. They are the king of licenses, they call the shots. It was a truly collaborative effort in that I had to contract I think six other illustrators. We would give Bob's layouts and then the revised layouts through Lucas to each and every artist. And I would figure out how best to split up the work so that things would hang together. When I say things, I mean stylistically. We tried to keep them all on the same style page…we're going to try to give it a Drew Struzan-esque vibe, and everybody got that, and we went for it. So I had one artist maybe doing the backbox and backglass for the LE. And another artist doing the cabinet for the LE, the cabinet sides. It was really split – [but we tried] to keep it all looking like it came from the same brain.
They also discussed talk Supreme Pinball artwork, the black and white Munsters, and they confirmed that a lot of work is going into Elvira 3. Listen to the full episode here!
---

— What Else You Need to Know Today —
Pintastic New England to Move After 2019 Show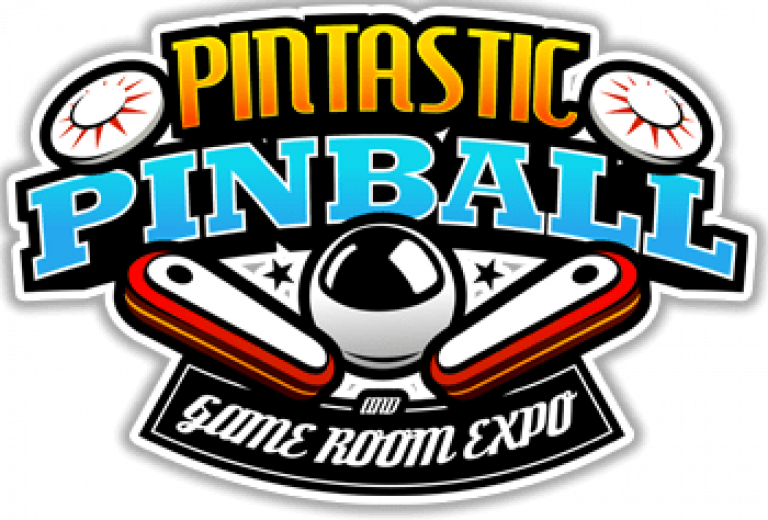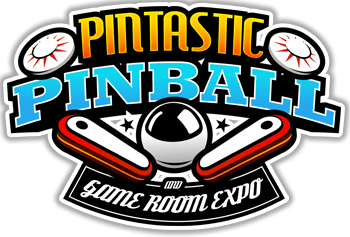 PRESS RELEASE: (Charlton, MA, USA) – The Pintastic New England Pinball and Game Room Expo, now preparing for its fifth-year event, announced today that its sixth-year event in 2020 will take place at the Regency Hotel in Boxborough, MA. Show owner Gabriel D'Annunzio said, "We are pleased that we get an additional 5000 square feet, more function rooms, and we don't give up any aspects of the show that people like." The Pintastic show has free play rooms, tournaments, seminars, a vendor hall with commercial booths, an auction, entertainment for kids, and an outdoor flea market for casual sellers. All will be accommodated in the Boxborough facility, which will undergo a substantial renovation between now and showtime in June, 2020.
Pintastic Executive David Marston added, "Our well-known claim to be centrally located in the six New England states will be improved by closer proximity to Boston. We are already looking at the logistics and expect to continue to have a better show every year, even as we plan many improvements for our final Sturbridge show in 2019." The Boxborough location is adjacent to I-495, Boston's outer beltway, and the deal signed with the Regency includes use of a nearby Regency as an overflow hotel.
Pintastic Executive Gerard MacNeil stated, "We have been deferring some plans that this new facility will enable us to realize. This venue has hosted many pop-culture shows over decades and is well suited to a gamer-con." The Boxborough hotel and conference center was chosen after reviewing the renewal deal from the Sturbridge Host Hotel and about a dozen potential new locations.
For 2019, Pintastic New England will be held at its familiar location in Sturbridge, on June 27-30. For the first time, the Silverball Rumble tournament will be included in the elite Stern Pro Circuit of pinball tournaments. Admission packages are already on sale on the website (www.pintasticnewengland.com), the Featured Artist has been announced (Christopher Franchi), and more announcements will be issued between now and showtime.
---
Dennis Kriesel's Home Burglarized
In some angering news, our friend Dennis Kriesel's home was burglarized last week. Dennis is a co-host of the Eclectic Gamers Podcast and also a regular co-host on the This Week in Pinball Podcast. Many items were taken, including the laptop Dennis uses for streaming, and his Yeti microphone. He explains the details of the burglary in this Facebook post.
We're thinking about you Dennis!

Shoutout to Twitch streamer Pinball Undesirables! PBU celebrated its second anniversary of their Twitch channel last week. Stephen, thank you for all you do for pinball!! If you haven't watched PBU, he is a fun watch – go check him out!

Identify the pinball machine pictured below for a chance to win a limited This Week in Pinball Lapel Pin! Drawing will be held monthly!
Last Week's answer: Black Knight 2000
Email guesses to thisweekinpinball@gmail.com, correct answers will be entered into the drawing for the limited TWIP Lapel Pin!
CONGRATS to Timothy Stump who won the January Lapel Pin!

— Presented by —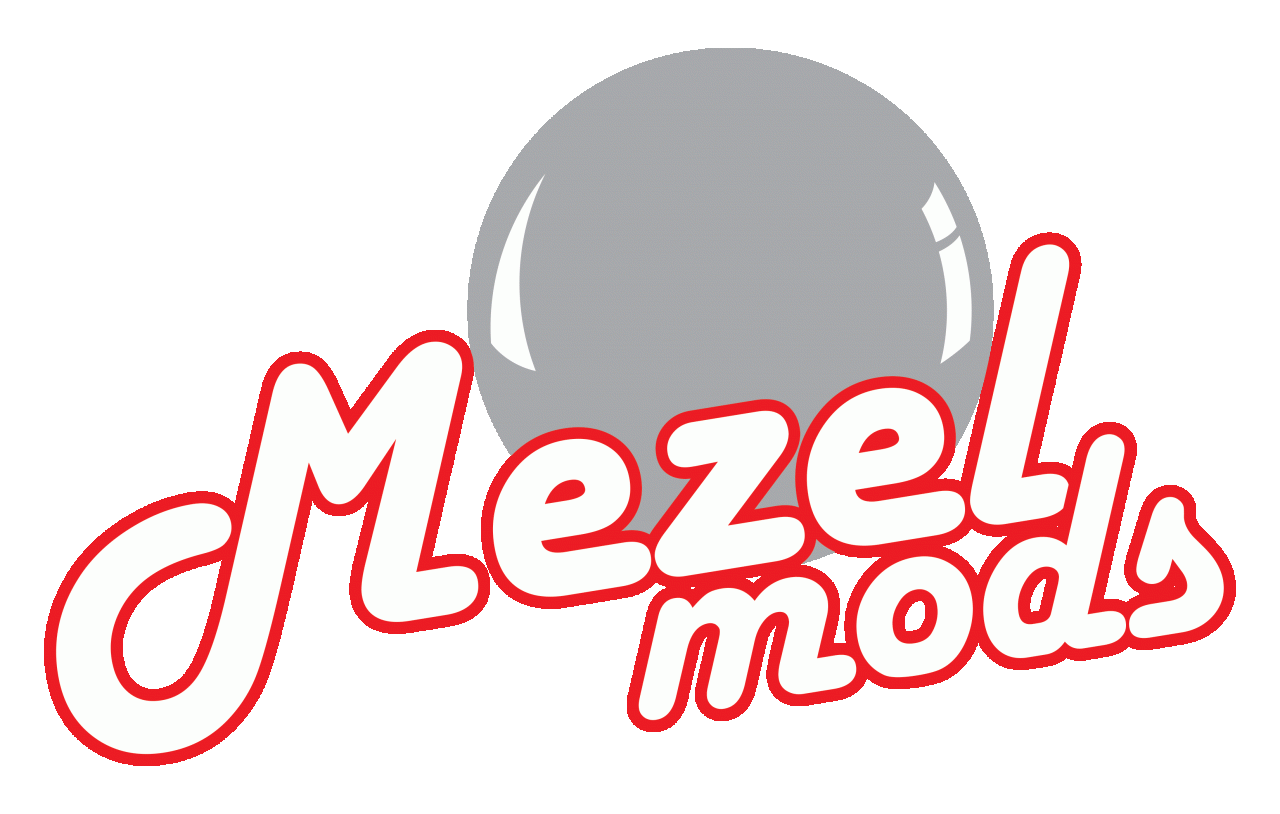 This Week's Mod of the Week is the KISS Pinball Interactive Backbox Lighting Kit from Mezel Mods!
Light up your back glass with this plug and play Kiss Pinball interactive backbox lighting kit. It simply piggybacks on a node board and flashes the letters that are activated on the left side KISS stand-ups. Light from each letter has minimal bleeding to due a large diffuser that hangs in the back of the backbox. The Kiss Pinball Interactive Backbox Lighting kit is compatible with Kiss Pro, Premium and LE versions.

The Munsters
Primus (contract game)
The Beatles (Ka-Pow)
Deadpool
Iron Maiden
Elvira 3 (confirmed)
Steve Ritchie Black Knight 3000
James Bond
Superman '78
Beetlejuice
Godzilla
Pirates of the Caribbean
Dialed In!
Hobbit
Wizard of Oz
Willy Wonka
Guns N' Roses
Toy Story
Monster Bash Remake
Attack From Mars Remake
Medieval Madness Remake
Cactus Canyon Remake
Theatre of Magic Remake
Big Bang Bar Remake
Alice Cooper's Nightmare Castle
Total Nuclear Annihilation
Jetsons (contract game)
Dominos (contract game)
Rob Zombie's Spookshow International
Scott Danesi Second Game
Licensed Title
Magic Girl
Retro Atomic Zombie Adventureland
Fire and Brimstone
2 Dennis Nordman Unlicensed games
Alice in Wonderland
Other Manufacturers
More

Team Pinball: The Mafia

Circus Maximus: Kingpin, Python's Pinball Circus

Homepin: Thunderbirds

Suncoast Pinball: Cosmic Carnival

Great Lakes Pinball: Exposé

Haggis Pinball: Wraith

Pinball Brothers: Queen?, Barry Oursler's Original Theme?, Playboy?

Dutch Pinball: Bride of Pinbot 2.0, Bride of Pinbot 3.0 (on hold), The Big Lebowski (production/legal issues)

Silver Castle Pinball: Timeshock

Phénix Pinball: Goblin Contest

Pinball Adventures: Unknown title(s)

Disclaimer: Any articles, interviews, or mentions of pinball manufacturers or pinball products is NOT an endorsement.