Pinburgh Results | Updates on New Releases | American Pinball Talks Poker Run and Sherlock Holmes | The Big Lebowski Updates and Questions | Kingpin Updates | Insider: Unlisted Video, James Bond, Eric Meunier, Scott Danesi | PINQUEST launches | SCORBIT update

— This Week's Top 5 Stories —
---
1. Pinburgh Results
Keith Elwin is the 2019 Pinburgh Champion! Keith beat out Daniele Accari (2nd), Andrew Rosa II (3rd), and Cryss Stephens (4th).
Not a bad week for Keith Elwin. Releases Jurassic Park, wins Pinburgh, NBD.
As far as competitive pinball, there is really no argument now right?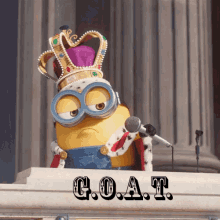 Congratulations to Holly Koskinen, who won the Women's International Pinball Tournament (WIPT)! Holly beat out Rachel Karlic, Keri Wing, and Priyanka Kochhar to capture the title. Congrats Holly!!
And finally, congratulations to Ryan Wanger of Comet Pinball who won the Intergalactic Pinball Tournament!
---
2. Updates on New Releases
Jurassic Park
Last week we saw Dead Flip's reveal stream of Jurassic Park – check it out!
Designer Keith Elwin shared some additional details about the machine and his design style on this Pinside post:
From Pinsider ryanwanger (the same guy that just won the Intergalactic): "I'm wondering if Keith is anti-scoop. Two games without one."
Elwin: "Yep! I'd rather keep the speed and momentum going and only stop the ball if needed. An unlit scoop is generally not very satisfying to shoot."
From Pinsider pinmister: "T-Rex spitting the ball out randomly on playfield. Looks cringe worthy at times watching the ball hit ramps, etc."
Elwin: "There are 3 T-rex Thrash- throw settings. Random, pops, never. If you are worried about breaking wireforms then set it to off. 🙂 "
Willy Wonka LE's Arriving
The Limited Edition versions of Willy Wonka and the Chocolate Factory are arriving in the homes of pinball enthusiasts!
Suncoast Pinball Update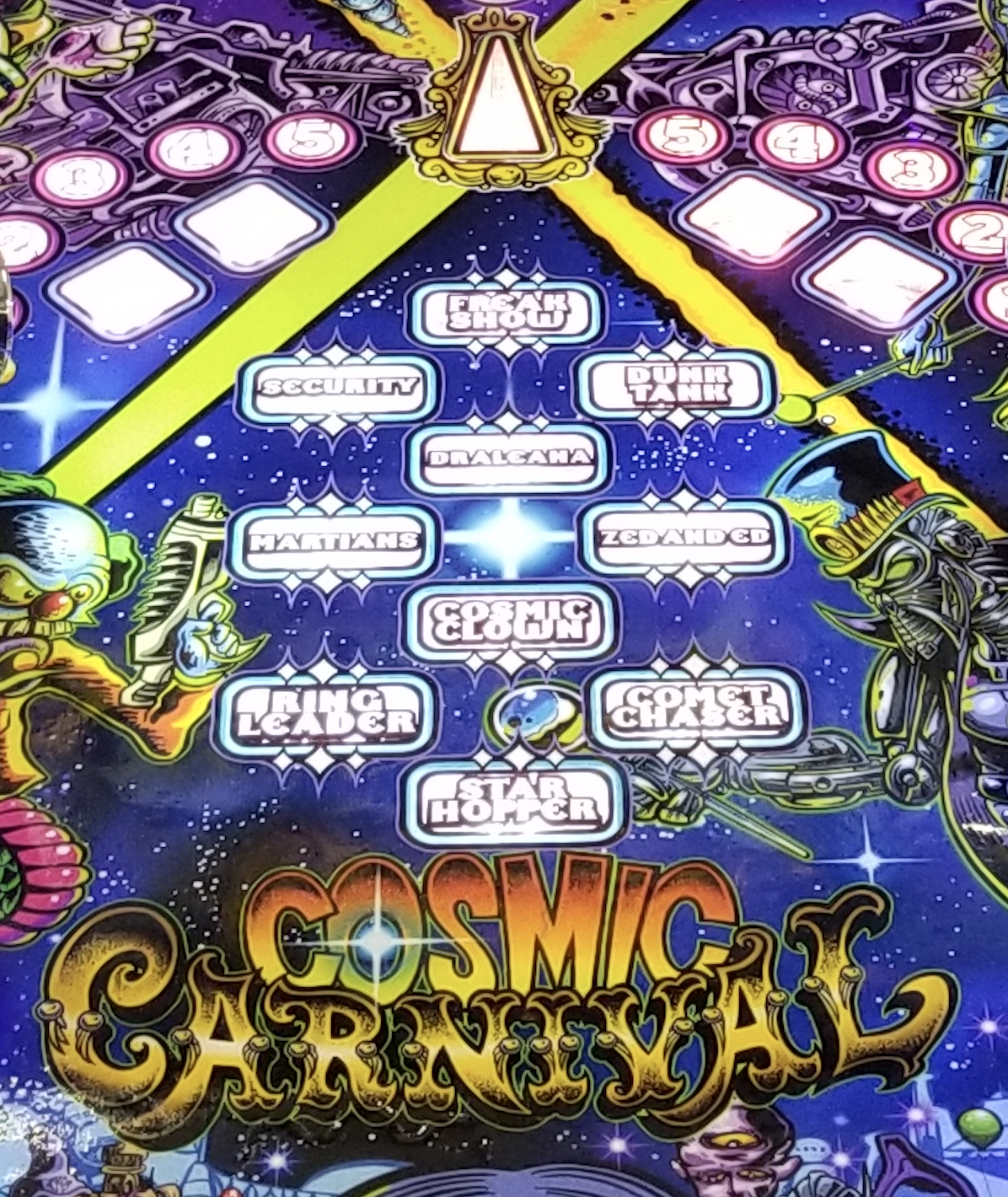 Suncoast Pinball shared a production update last week on Pinside:
"Our production line is slowly getting up to speed. We are hiring new people every week and getting them trained. It takes time to get everyone trained properly but we are doing it slow to ensure quality. Right now we are able to produce 4-5 machines per week and hope to get it ramped up to 6-7 over the next few weeks and up to 10 a week in the next couple months. We will keep everyone updated as we progress."
---
3. American Pinball Rules Out Poker Run, Talks Sherlock Holmes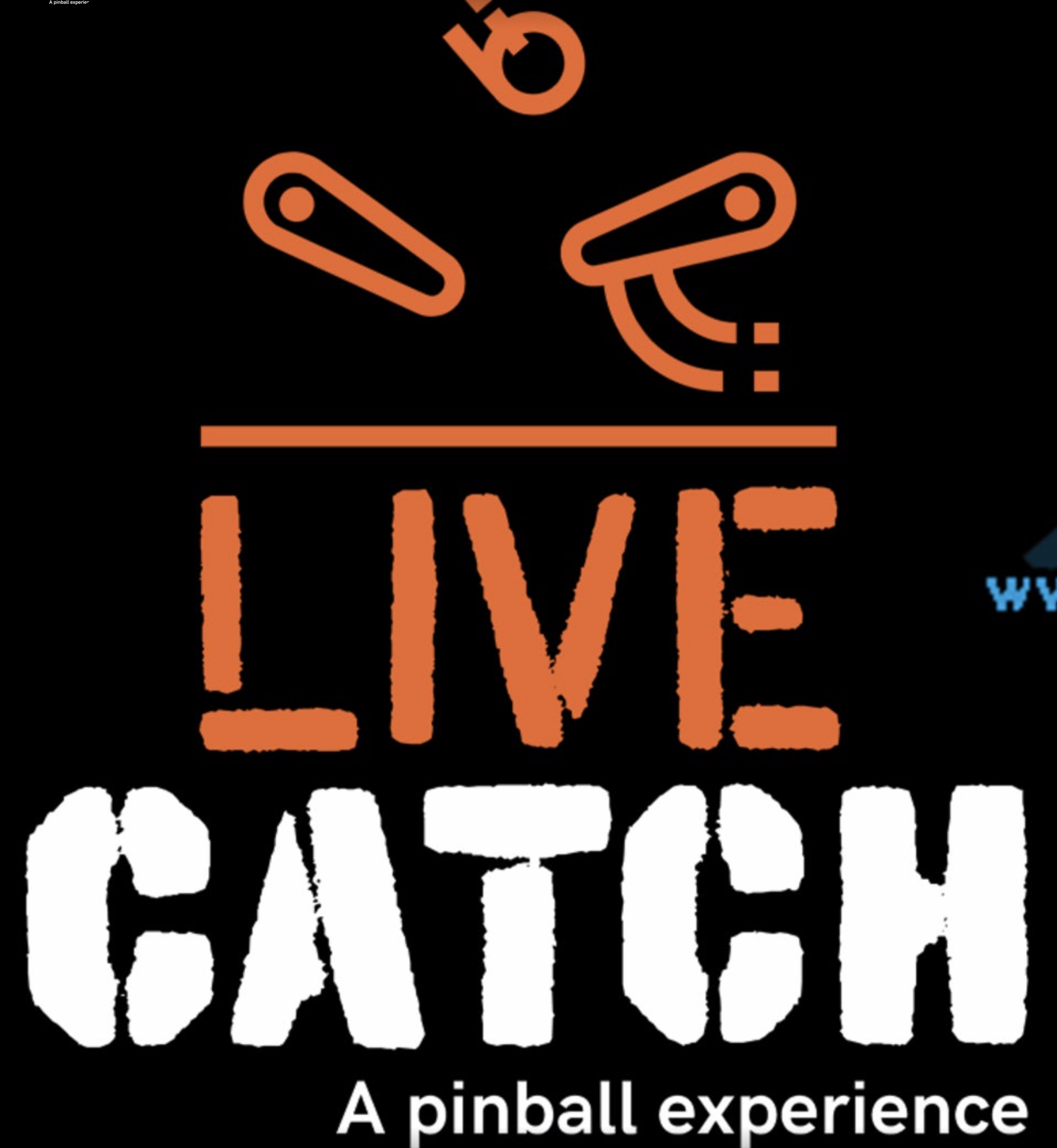 Our friends at livecatchpinball on Twitch hosted American Pinball's Josh Kugler last week while streaming Oktoberfest! During a portion of the video, Josh was asked about possible upcoming titles and shared the following:
"Poker Run is an event where people go from location to location and collect poker cards. I didn't really understand what it was…which is why I don't think you'll ever see us do that game. Because if you have to explain what it is, it isn't a good theme. That is a theme that Joe Balcer has wanted to do for a long time, we've put it on the list, we've looked at it, but I don't think you'll see us do that one.
One of the things we're looking for in the themes we've picked are things that are timeless. Not necessarily what is hot and popular this minute, but what are the things that people know about and have always known about so that the game won't get to the point where people are like "oh yeah, I remember that old movie". And that is important to us as we pick our themes.
I'm very excited about potentially doing Sherlock Holmes, I am a big fan, but we have to figure out how to do it right before we can do it. And by the way, it doesn't necessarily mean that our next game or the game after that is one of those four [Sherlock Holmes, Robin Hood, Valkyrie, Poker Run]. Those are just titles we're looking at and doing some work on, but don't be surprised if we do something else."
Check out the full video here, and check out just the portion of Josh talking about upcoming games here!
---

---
4. The Big Lebowski Updates and Questions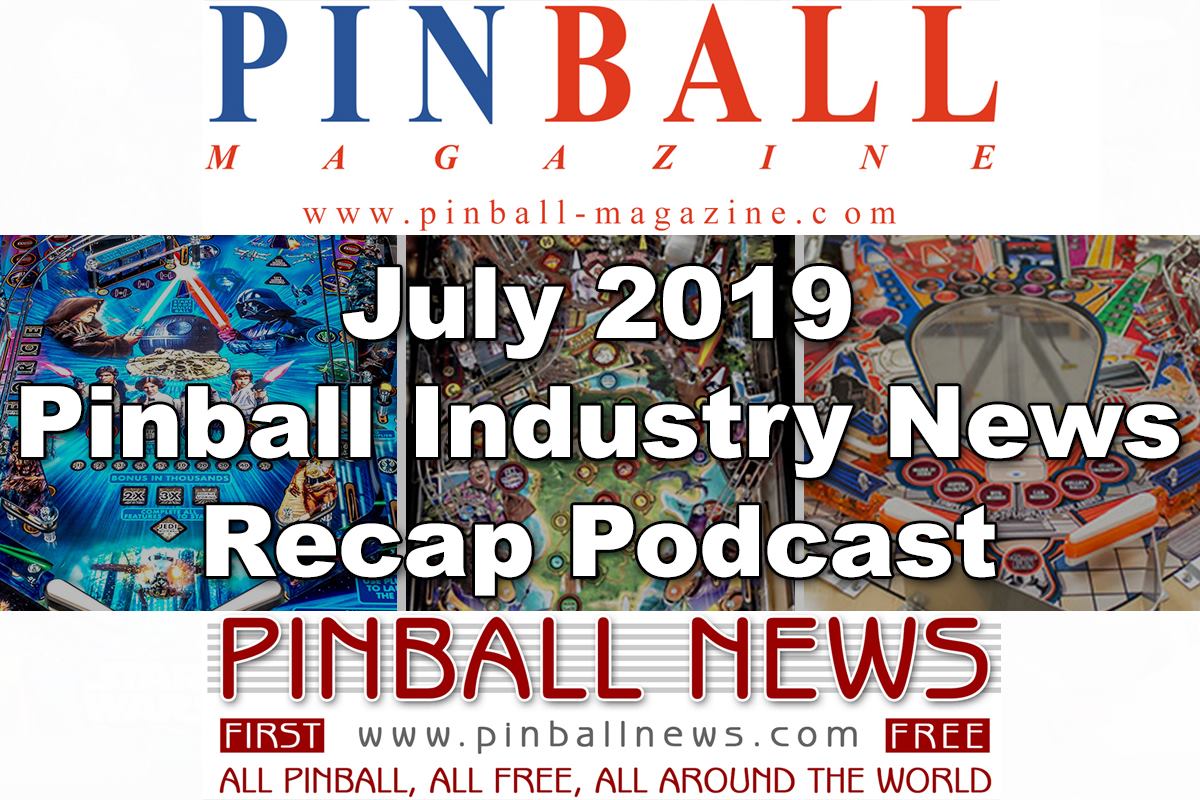 We covered the recent developments with Dutch Pinball a couple weeks ago on TWIP. Last week, the Pinball News and Pinball Magazine Podcast shared a lot of information regarding this situation and their thoughts on it. None of this information has been verified by TWIP, and seems overly optimistic, however it is worth noting:
Jonathan Joosten: I guess this is a story best to be told by Barry, who will be giving us an exclusive interview in a future special podcast, hopefully soon…
…The court case where Dutch Pinball was very convinced they had a very strong case against ARA. I know some details which I am not able to share, but what it eventually came down to was – I think the judge ordered them three or four times to try to reach a settlement because you're not going to like what is going to happen when the court rules…
Martin Ayub: …The basis of the agreement as I understand it, a certain sum of money will be paid to ARA in return for which the completed games, or the semi completed games…will be transferred to Dutch Pinball along with all the existing parts for future games, and that is sort of the end of the dealings that ARA and Dutch Pinball have together…
Joosten: …what is also interesting to note – I think a week after Barry reached this agreement, [ARA] said basically, you're getting everything that is Dutch Pinball related but no warranties. Stuff had been standing there for two years…so a week later after the settlement was agreed on, Barry actually paid a visit to ARA. I was fortunate enough to be part of that visit as well. So we went to ARA. I have to say everyone was happy to see Barry…very friendly environment…there is no animosity there whatsoever. It turns out the entire production line of Dutch Pinball had been disassembled last December…so they had moved everything, we went to see it, it was like six truck loads of games and parts. So the games were there. Barry opened up a box to see the condition of the game, which it is safe to say, pristine condition. The games had been stored in a climate controlled environment all the time. We inspected some of the parts that were also present…everything looked like it was…in pristine condition.
Part of the payment going to ARA is being funded by the sale of the 30 or 40 games that were offered by CoinTaker at a new price of $12,500. Then they would be airfreighted to the US…some people got upset about that…it was the easiest way for Dutch Pinball to collect money in order to pay a large amount of what is owed to ARA. In the meantime, Barry had to look for the remaining part of that sum of money to owed to ARA.
Martin: So the CoinTaker purchase wasn't enough to pay off ARA, there was still some extra money that needed to be found from somewhere.
Joosten: I'm not going to dive into numbers, I'm not going to share that information. I know what the settlement is based on. And obviously the price that CoinTaker is selling these games for, you can make assumptions on what they are paying for those games. Obviously at ARA there aren't only the games, there are also the parts. So it is not a surprise that the total amount that ARA needs to be paid is more than what CoinTaker is paying for those games. As far as I understood, Barry has been talking to parties that may be able to help him out with that. I don't think it is up to me to give any details on that, but it is safe to say he found the party or parties…if all goes as planned, then ARA will be paid this week, and then the 40 games, or 38 or whatever, the games at ARA, Barry is seriously looking to move them this week out of ARA…
…from what I understood, there are at least parts for 100 games…which is actually a good thing because if they are able to assemble those games and sell them, that would get them into the black numbers rather easily, then it is just a matter of ordering more parts and building more games and keeping it going, up to the point where they actually deliver the games that are owed to the Early Achievers, the pre-order people. I still firmly believe that Barry…is doing his utter best to make sure that Early Achievers will still get their games…in the end Barry is doing everything he can to make sure that everybody will get the game they are owed.
Martin: …I'm sure his intentions are good…but having a big pile of parts for a hundred parts is still a long way from having 100 complete games ready to go…
Joosten: …I can see him pull it off, I am that confident…I am confident that it will happen. I am almost at the point where I would say that if Dutch Pinball can take this last hurdle, then there is a bright future for them.
…my understanding is that once the games are moved from ARA to Dutch Pinball's new facility, the plan is that every game will be unboxed, tested, and then reboxed without any of the original [Early Achiever] plaques and such on it…so all the games going to CoinTaker will be tested first…like I said, I am still very confident…
Martin: …we'll pick up the story next time, or whenever we get to talk to Barry.
Check out the full episode here!
---
5. Kingpin Updates from Circus Maximus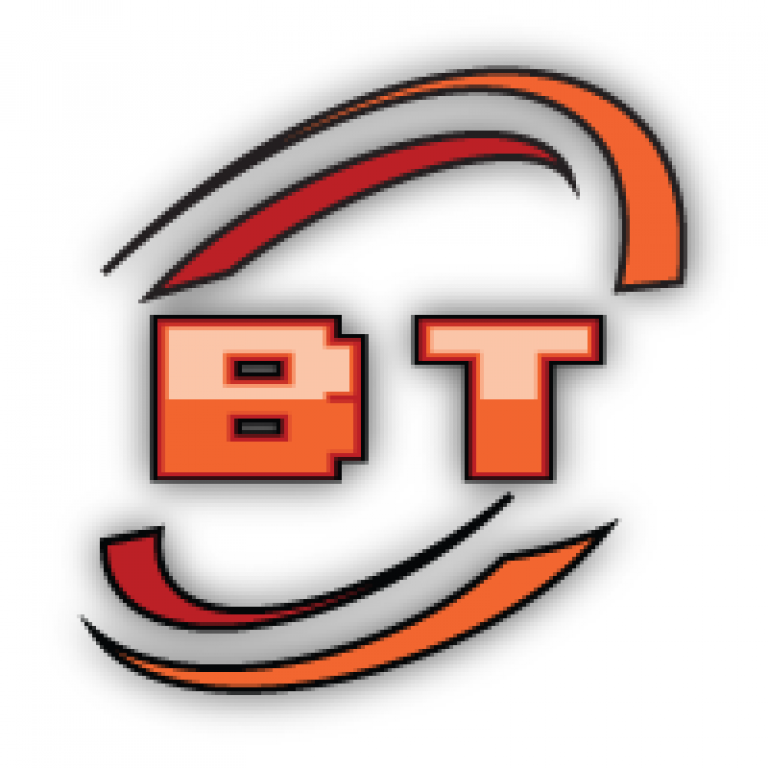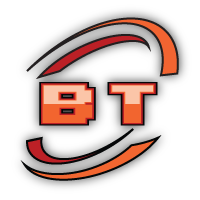 The Brokentoken Classic Arcade & Pinball Podcast interviewed James Loflin from Circus Maximus to get an update on Kingpin – check it out:
James Loflin on software: Software is still being worked on with the second software package. It is currently running on the original software. We're going to allow the game to have the original code in it along with new code, so it will be like two games in one. The player, not the operator – it will be a choice by the player as to which game they want to play. It will be something that pops up on the screen when you press the start button, which package do you want to play, the original or the new code? So we're working on the software.
Loflin on timelines and cost: We would never try to pinpoint a date or month. Our in-house goal, we are working on three more prototypes…three additional prototypes to develop the complete BOM [Bill of Materials], so that we have what we have to buy and the venders will give us quotes on quantities, so at that point we'll know how much it is going to cost…the three we are building we are trying to have done by the end of the year. Again it is an internal goal. If we can get that done by the end of the year, then we should – again, another goal – should be able to get the game into full production sometime in the first half of next year.
Loflin on possible versions: We are not doing a limited King Pin run. We're still entertaining a premium or LE, two versions. For example, the plastic set that goes around the outer perimeter of the game is a street scene plastic set. We're are looking at turning that into a true three dimensional actual street scene. The Lex Hotel is a mechanical slot machine, we're looking at changing that to an LCD so that when it isn't in slot machine mode, it is a hotel so we can put windows in there and have little animations…so when you do something like that, the general practice is to limit those higher end machines, but our general standard machine, if we do go that route, will be whatever the market will bear [not limited].
James also gave several updates and ideas they're looking at for Python's Pinball Circus. Check out the full episode here!
---

This week we talk about James Bond, and the rumors about the next titles from Eric Meunier and Scott Danesi.

Get access to this info plus get free shirts and swag from TWIP and get free entries into the monthly drawings and help keep TWIP going by signing up on Patreon at the $20 level.
---

— What Else You Need to Know Today —
PINQUEST Officially Launches!
PINQUEST has officially launched in the United States!! If you're an operator and want to sign up, click here for more information!!
---
SCORBIT Update!

SCORBIT announces updates last week – the future of pinball is connected!! Check out the updates here!!
---



Titan Pinball is your #1 stop for competition silicone rings for your pinball machine, and they recently release an awesome new tool – check it out!!

— End of Post Bonus —
Happy birthday Wayne Neyens, Roger Sharpe, and Nate Shivers!
---

Other Manufacturers
More

Team Pinball: The Mafia

Circus Maximus: Kingpin, Python's Pinball Circus

Homepin: Thunderbirds

Suncoast Pinball: Cosmic Carnival

Great Lakes Pinball: Exposé

Haggis Pinball: Wraith, Celts

Pinball Brothers: Queen?, Barry Oursler's Original Theme?, Playboy?

Dutch Pinball: Bride of Pinbot 2.0, Bride of Pinbot 3.0 (on hold), The Big Lebowski (production/legal issues)

Silver Castle Pinball: Timeshock

Phénix Pinball: Goblin Contest

Pinball Adventures: Punny Factory, Sushi-Mania, Ninja Mania, First Class, Canada Eh!

Disclaimer: Any articles, interviews, or mentions of pinball manufacturers or pinball products is NOT an endorsement.