Retro Atomic Zombie Adventureland Teaser | deeproot Studios | Eric Meunier Interview | Matt Hardy Pinball | New Podcast Alert | PinSound Giveaway

— This Week's Top 5 Stories —
1. Retro Atomic Zombie Adventureland Teaser
Last week an unlisted YouTube video leaked on Pinside showing a teaser trailer for deeproot's upcoming pinball game, Retro Atomic Zombie Adventureland (RAZA). It has a wide aspect ratio – check out the teaser below!
Here are some more details about Retro Atomic Zombie Adventureland:
Story by Robert Mueller, John Popadiuk, Quinn Johnson, Blake Adrian, and UT Studios
Sound by David Thiel
Voices by Staff and Jeff Teolis
Concept and Animation by Blake Adrian and UT Studios
Producer: Jonny Rigby
Creative Director: Matthew Armstrong
Loosely based on prior concept art by Zombie Yeti and Matt Andrews
We'll keep you posted as you find out more about this machine!
---
2. deeproot Studios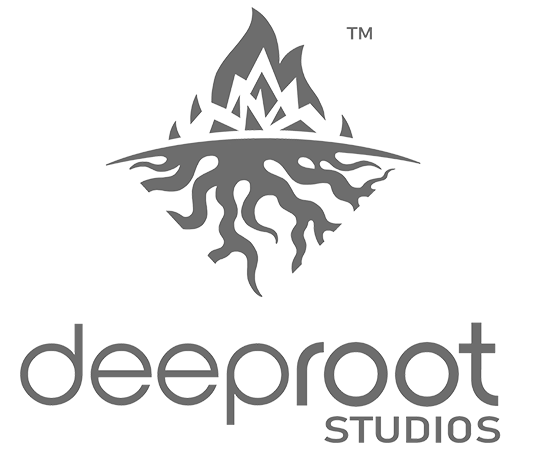 The RAZA video originated from the deeproot Studios website, which is arguably even more intriguing than the teaser video. Check out the website here.
In the 'About Us' section, it is described as follows:
"deeproot Studios is full of passionate creatives with experience in building games, stories, and fantastic new worlds. Our studio culture empowers individuals within the creative process, unleashes the imagination, and inspires mutual respect in a collaborative environment. Our goal is to create and share endless high-quality products, services, and media with the world to enrich people's lives."
Under 'Development and Portfolios', they list many different projects:
Visual Effects
Pinball
Film
TV Development
Video Games
Virtual Reality
Card/Board Games
Augmented Reality
As you can see, pinball appears to be just a portion of a much larger and ambitious plan. Currently, Pinball is the only area that has a link to a portfolio (which contains the RAZA trailer).

Finally, the scrolling images at the top appear to give some hints about possible characters, worlds, and intellectual properties deeproot may be creating and/or pursuing.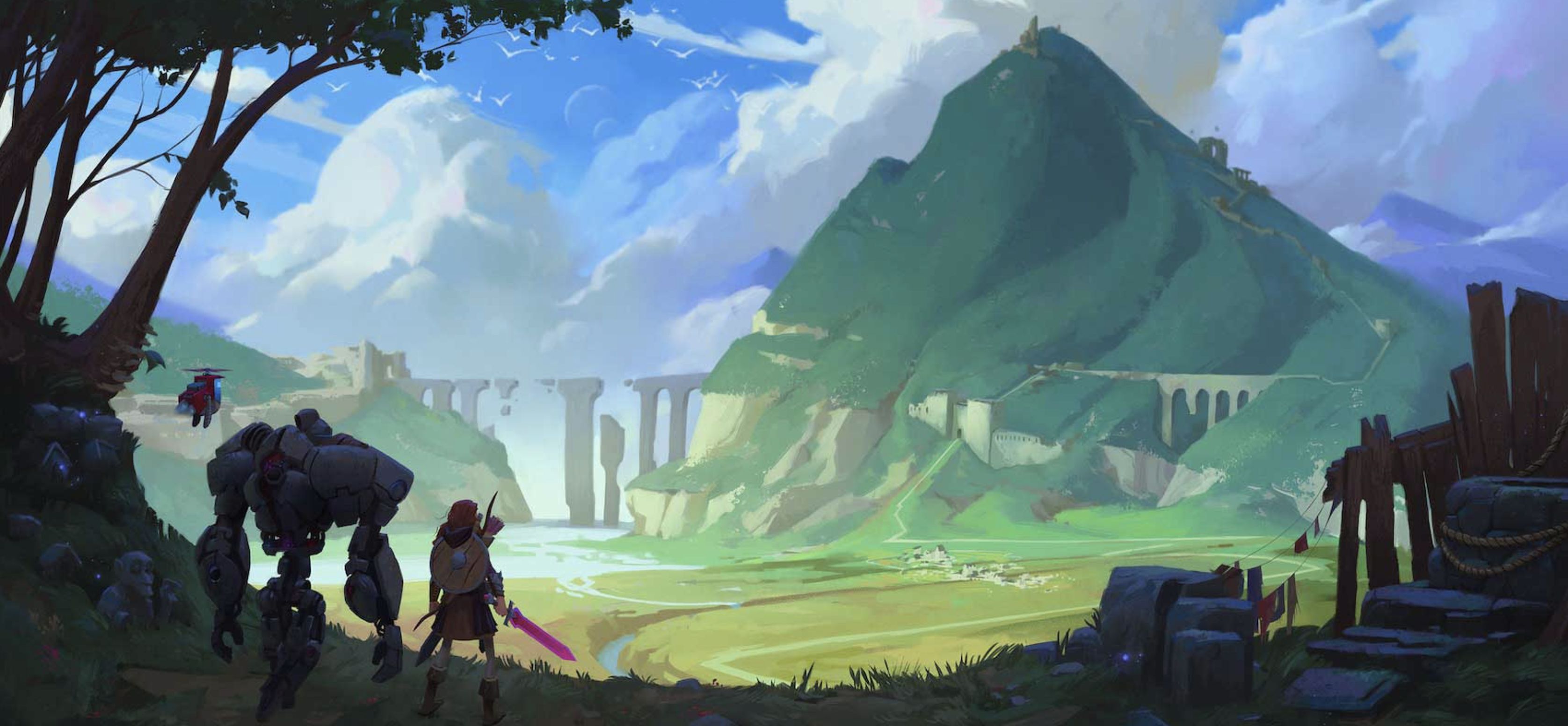 This looks to be a massive undertaking, with nearly 40 team members listed on the site. As with all ambitious projects, there will certainly be many hurdles and challenges along the way, but we look forward to hearing more about what deeproot is working on and what pinball machines may result from the work!
---
3. Eric Meunier Interview on LoserKid Pinball Podcast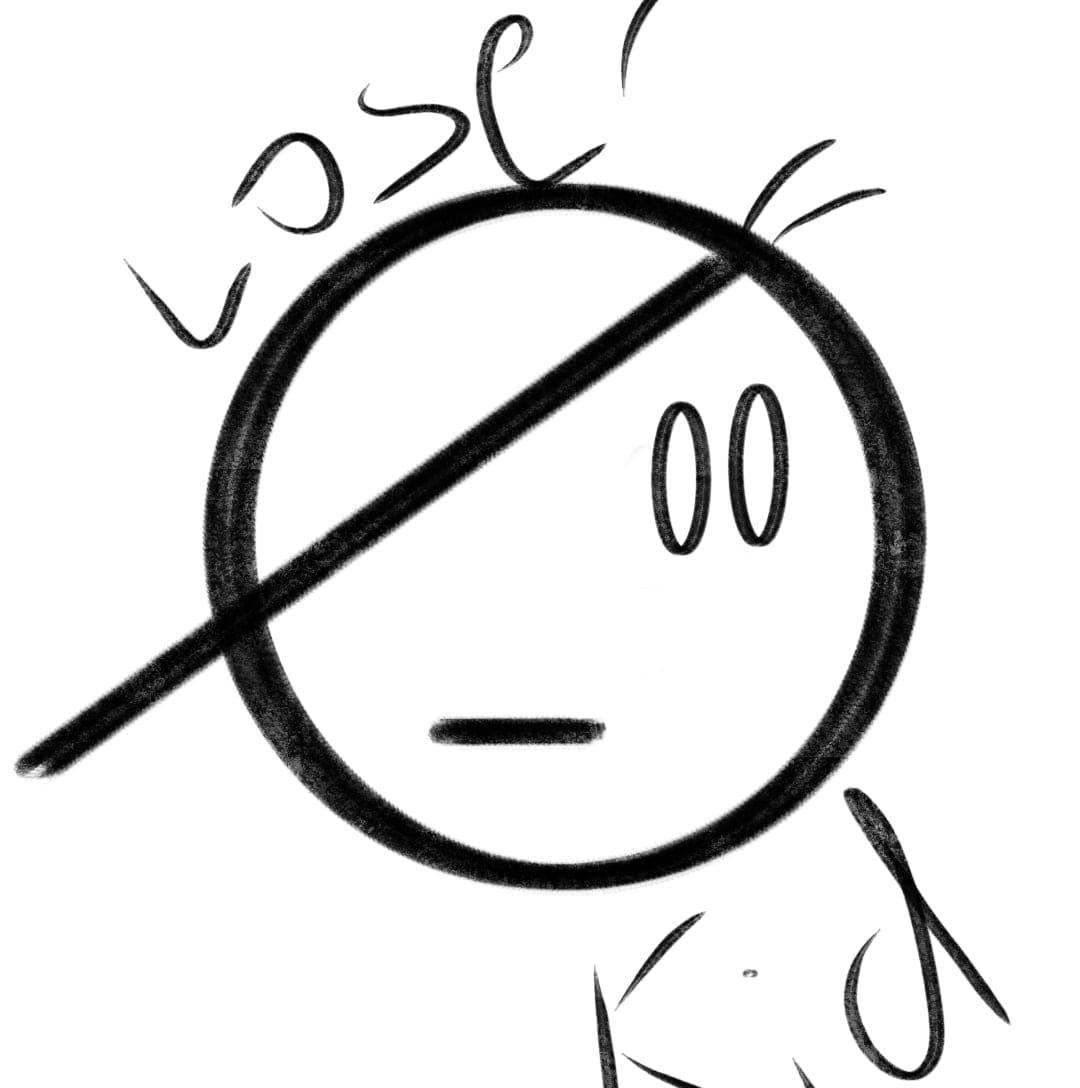 Our friends at the LoserKid Pinball Podcast interviewed Eric Meunier last week! Eric talks about his design philosophy and talks about the culture and strategy at Jersey Jack Pinball. Here are just a few highlights:
Loser Kid: Is there anything you feel hasn't been covered with Wonka that you want to bring to light?
Eric: This game is definitely a concept from Pat to bring location pinball – to get JJP games more in location pinball. Focusing on a three minute game time, focusing on rules that are easy to approach, things that carry over from game to game like the Wonkavator lock. It really has the appeal of faster games, harder games, whereas some of our older games…had longer ball times. It is one of the things we've been finetuning here in the office, tweaking posts, moving things around on the outlanes at the bottom of the game to make it a harder playing game.
Loser Kid: …what are the things that you saw with Wonka that you thought "this is a great concept that we want to implement, and this is the new twist that we're bringing to it"?
Eric: The Wonkavator was a cool thing that made a comeback – a carryover ball lock hasn't been used in a while. I'm trying to think of the last game that had a carry over ball lock from player to player that wasn't rapid stealing like [Total Nuclear Annihilation]…this one is more of a further out goal where you have to qualify the Wonkavator and then lock the balls in there. It is this concept of – I see two balls in the Wonkavator, I need to put in my money so I can play the Wonkavator multiball. I really think that was a fun concept to bring back, especially for location pinball. Getting people to get anxious about having two balls in there and being able to cash it in and have a monster game.
Loser Kid: When you design a pinball machine, is there a certain way you design or is it more free flow?
Eric: Generally for me, I try to design the major mechanisms and toys in a game before – those take priority to me, and then the shots go in around them.  Obviously there is a give and take, back and forth.  But to me, the mechanisms that interact with the ball that make a game new and unique take priority, and then I make the shots work around those.
Loser Kid: What are the things you're thinking for your next game, and – if you can tell me – do you have a whitewood that you're working on?
Eric: I do have a whitewood. I've been playing it for a couple months now. I'm working on refining it and getting it to production ready status. Working on fun interesting fast gameplay. Pirates is very fast and interesting to play, and I think this game will feel different than Pirates. I don't know how much more I can say about it, but it is definitely a different feel in the game than Pirates.
On Wizard Modes in Willy Wonka:
Eric: Actually while we're talking right now, there are six programmers that are working on the game, and five of them are doing their own wizard modes, or wizard mode-esque concepts.  So that stuff is coming together right now as we're recording.  Yesterday I got to play one and it was a lot of fun.  And there are two others that are active and playable in the game.  I'm excited for the next software release – when we start the production it will have those wizard modes in it, and it is going to be a lot of fun.
Check out the full episode here! And while you're at it, throw LoserKid Pinball Podcast a "like" on Facebook!
---

---
4. Matt Hardy's Expedition of Gold
Last week we saw an extremely cool custom pinball called Matt Hardy's Expedition of Gold! Matt Hardy is a professional wrestler and now has a personalized pinball machine – check out the full details at the Hardy Pinball website.
Check out his reaction when seeing the machine:
Check out the hologram topper!
We will soon have more about this one of a kind machine on TWIP – stay tuned!
---
5. New Podcast Alert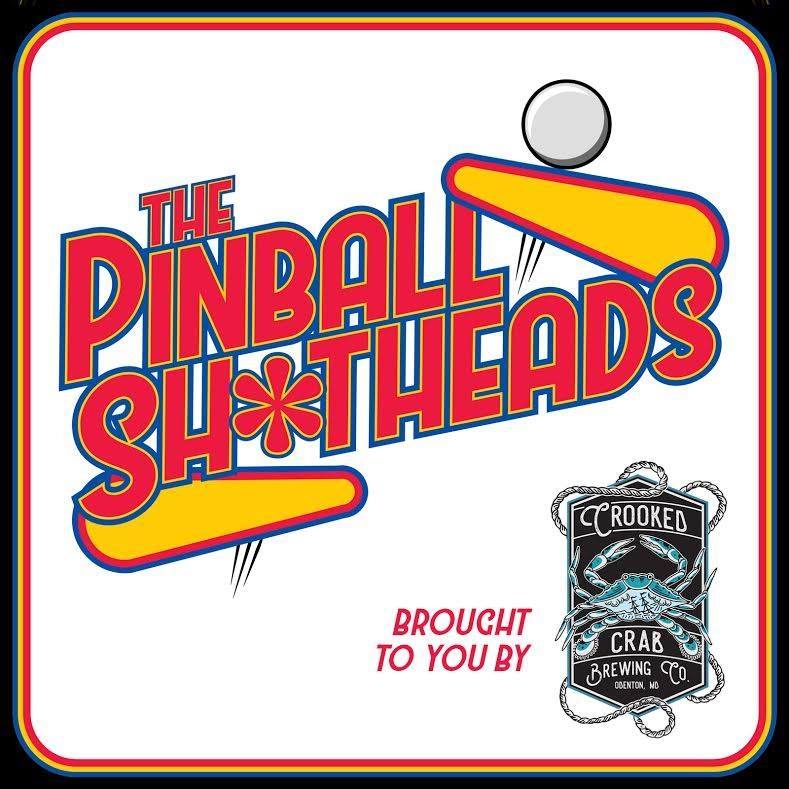 With one of the more unusual podcast names, The Pinball Sh*theads have now released three episodes, which have included interviews with Jack Guarnieri and Joe Katz! Check out links to their episodes on their Facebook page here!
---

This week we talk about a shelved Catwoman and RAZA.

Get access to this info plus get free shirts and swag from TWIP and get free entries into the monthly drawings and help keep TWIP going by signing up on Patreon at the $20 level.

As you know, here at This Week in Pinball we do a BOATLOAD of giveaways every month – if you like free stuff, click here to find out how to enter the monthly drawings!
We're adding a new fun contest for the next couple weeks, sponsored by PinSound.

LAST CHANCE TO ENTER IS TODAY!!
To enter, you simply have to listen to the audio clip below and identify THREE of the FIVE pinball machines that are represented! Send your answers to thisweekinpinball@gmail.com.
Answering correctly will get you a spot in the drawing which will happen on April 30th – you must enter by midnight Eastern on April 29th. One lucky winner will win a COMPLETE PINSOUND+ Sound Board (valued at $399)!!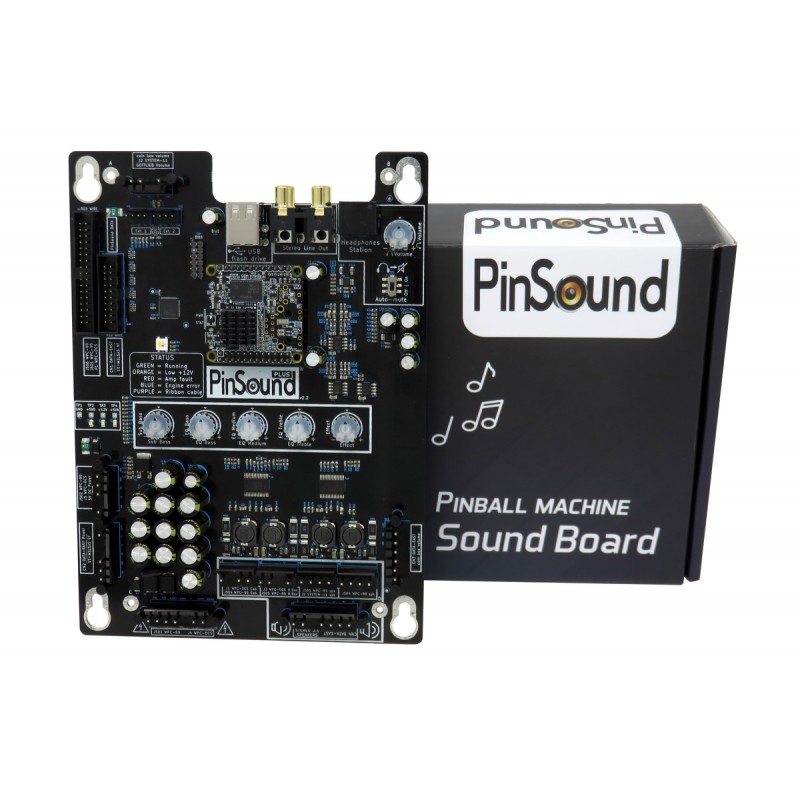 Your pinball machine deserves the best. Upgrade the sound and start a new game! Easy install, lifetime warranty, and the best sound quality ever. Check out PinSound today!! SOUND DOES MATTER.

Identify the pinball machine pictured below for a chance to win a limited This Week in Pinball Lapel Pin! Drawing will be held monthly!

Last Week's answer: Indiana Jones: The Pinball Adventure
Email guesses to thisweekinpinball@gmail.com, correct answers will be entered into the drawing for the limited TWIP Lapel Pin!
CONGRATS to Michael Taliaferro who won the March Lapel Pin!

— Presented by —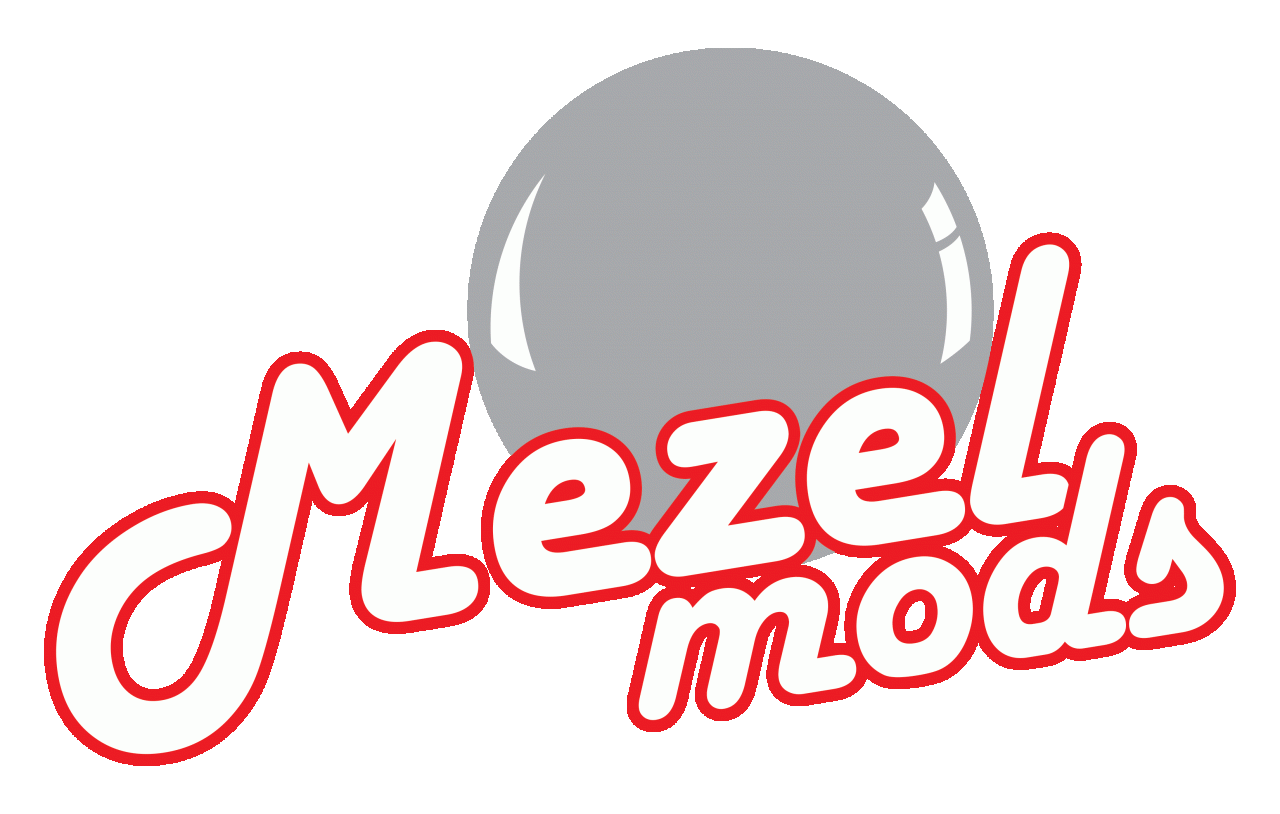 This Week's Mod of the Week is the Pinhedz Pinball Machine Cleaning Products!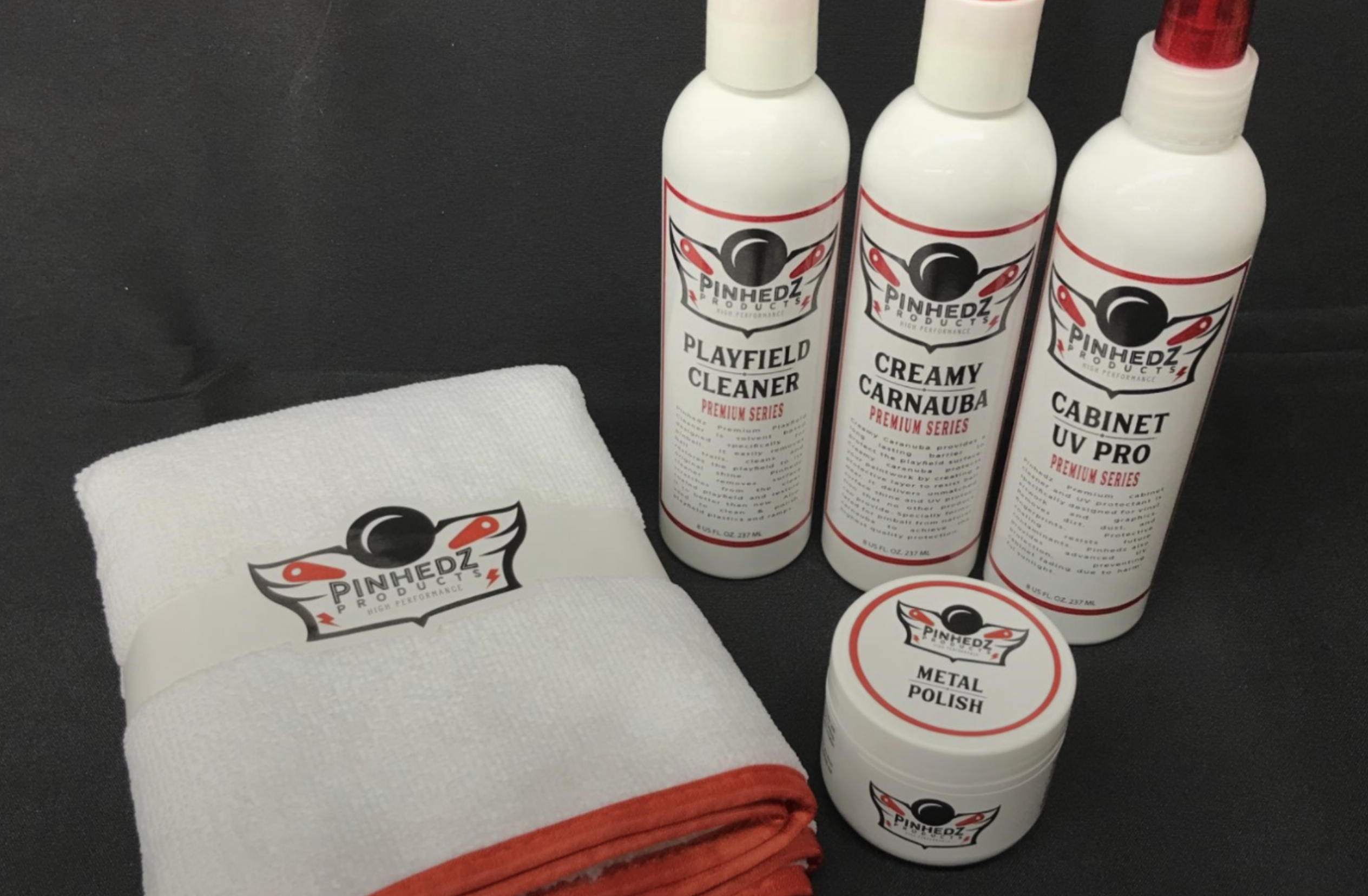 — End of Post Bonus —

Other Manufacturers
More

Team Pinball: The Mafia

Circus Maximus: Kingpin, Python's Pinball Circus

Homepin: Thunderbirds

Suncoast Pinball: Cosmic Carnival

Great Lakes Pinball: Exposé

Haggis Pinball: Wraith, Celts

Pinball Brothers: Queen?, Barry Oursler's Original Theme?, Playboy?

Dutch Pinball: Bride of Pinbot 2.0, Bride of Pinbot 3.0 (on hold), The Big Lebowski (production/legal issues)

Silver Castle Pinball: Timeshock

Phénix Pinball: Goblin Contest

Pinball Adventures: Punny Factory, Sushi-Mania, Ninja Mania, First Class, Canada Eh!

Disclaimer: Any articles, interviews, or mentions of pinball manufacturers or pinball products is NOT an endorsement.