Avengers Infinity Quest Teaser | Mystery Pinside Poster | JJP Teaser Coming? | Greg Freres Interview | Stern DJ Mixer Announced | Interview with Josh Sharpe | deeproot Pinball Teaser | Crazy Hobbit Topper Coming | Pinball Documentaries | George Gomez Interview | Stern's HDMI Video Adapter | TMNT Topper Eye?

— QUICK HITS —
Stern Pinball Releases Marvel Avengers Teaser
As mentioned three weeks ago on TWIP, Stern has revealed their next game will be a Marvel theme – check out the teaser they shared last week!
There was a flurry of speculation after the teaser, including social media comments posted by folks from Stern, some of which have now been deleted. [Note: The TWIP article above was initially deleted as well, which was (sort of) addressed here.]
Here is what we know about this upcoming title:
As reported by Kaneda's Pinball Podcast on Facebook, the title is Avengers Infinity Quest.
As confirmed by social media comments, it will be a NEW game and a new design.
As reported by This Week in Pinball and Pinside posts, and confirmed by social media comments, the designer is Keith Elwin.
As reported by This Week in Pinball and Pinside posts, and confirmed by social media comments, it will be based on the comic books.
The artwork is heavily rumored to be done by Zombie Yeti.
We're also hearing rumors that the full reveal will be this week, likely on Tuesday. Can't wait to see more of this game!
UPDATE: Distributors are saying this reveal has been delayed…
---
Mystery Pinside Poster: BallPin

Something interesting happened on Pinside last week and is worth sharing, though take all this with a grain of salt. A relatively new Pinsider named BallPin started sharing some interesting information about future releases with total confidence. This is not unusual for Pinside (or pinball "media" for that matter), however, in this case the first prediction BallPin made was that Stern was going to show an announcement teaser on Friday – which turned out to be accurate.
There are two other interesting things that BallPin was also sharing:
BallPin: Heard from 2 reliable sources that JJPs next pin will NOT be GnR. Instead it will be Toy Story. GnR is actually done and was scheduled to come out before Toy Story, but…well….that's all I can say.
Note: BallPin hinted in later posts that the change was due to the current political climate. Then later he shared the following:
BallPin: Cactus Canyon is not the next CGC title
BallPin also shared this two days before Stern released the Avengers teaser: I knew people wouldn't believe my source/information, that is why I posted also about this Friday's Stern announcement, to validate that I know what I'm talking about. I also know what the announcement is, but holding that information back so I don't spoil Sterns surprise.
Again, take all this with a grain of salt as there could be nothing to it, but it is worth noting.
---
Jersey Jack Pinball Teaser Coming?
We may not to have to wait too long to get the answer on JJP's next pin, as rumors are swirling that we may get a teaser as early as this week!? Stay tuned…
---
Last Week's Poll Results
---
The Super Awesome Pinball Show: Greg Freres Interview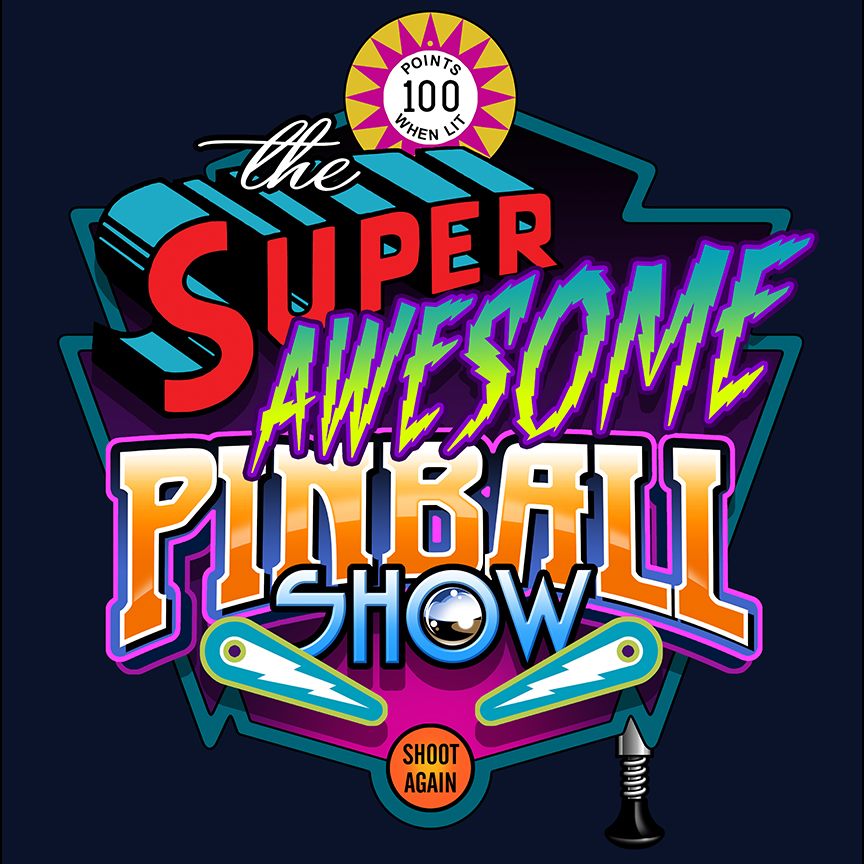 Our friends at The Super Awesome Pinball Show interview Stern Art Director Greg Freres last week! Here are just a few highlights:
Chris Franchi: [The] Whoa Nellie [design] is kind of the gift that keeps on giving because – do you get a little get a little kickback every time something like Primus gets done or whatever??
Freres: You know…there could be something like that happening [laughs]
On what it is like to be the art director for Stern Pinball:
Freres: I help find the right people for the project. I found Chris [Franchi] for Batman. That was an amazing find. Here is the story on that – I don't know if I've ever told this one. I go on the internet to look for a Batman artist, and I see this poster for the movie Batman '66 and I'm like "How old is this guy?"…"This guy did a poster for Batman '66 the movie, he's gotta be like in his eighties!" [Laughs]
On the Game of Thrones license and artwork:
Freres: I would say Game of Thrones – working with the Game of Thrones people was a little more challenging because they were adamant about keeping all of the actors licenses – giving them equal billing so to speak. So we did a bunch of layouts, I actually did a couple of backglass layouts to start with just to get the in-house people interested in a direction we could take. So yes, we do sketches, and do send them over the fence to the licensor. And in the case of Game of Thrones – they pretty much wanted to stick to with the photographic assemblage rather than full blown illustration. We did the LE more as full blown illustration. But the Pro and the Premium they were more interested in photoshop assemblage. We had done a couple backglass sketches that were not that and they weren't interested. Because again, the equal billing thing came into play. And when you look at the Pro and Premium you'll kind of see that on the cabinet side and the backglass.
At home many games his department is working on at any given time:
Freres: Probably six or seven are in different stages of development…the big three of course that are always in the works, but we also have the home product that needs support, we have the corporate private label, between the three cornerstones, a possible studio game, it could be up to six games at one time in different development stages
Talking on the bill of materials back in the day when he worked for Bally and/or Williams:
Freres: We definitely had a lot of freedom, especially at Williams. Bally was one thing, Williams was a completely different situation. There was really good comraderie at Williams and also a lot of competition. Just within engineering itself, the teams were competitive with each other, but also supportive of each other. It was a case of – hey we want to make this and it is going to be really cool and often it would be like "go for it, just do it" so there was a lot more freedom. And maybe the bill of materials…parts were maybe cheaper back then. I don't know, I don't know the all the business end of it. But definitely it felt like we had a little more leverage to put something unique into the project and do it to its best degree possible. We're still doing that today, don't get me wrong, every team is working but it is in a framework right now to we have to adhere to to make the business work properly. It was different back then, it was a different day, a different hour.
On Easter Eggs on art on machines:
Freres: I think the most Easter eggs I put in a game was Elvira and the Party Monsters because that is when Dennis [Nordman] got in the motorcycle wreck and almost ended up six feet under – he was really banged up and ended up three months in a hospital…so I think the most Easter eggs are in that game because there are broken bones everywhere. On the backglass there is a barbecue and it says "Nerdman's Broken Ribs" so I think that one won for the most Easter eggs…
He also discussed his relationship with Dennis Nordman, working on the Elvira games, doing voices for games like Medieval Madness, talks about his artwork on Fathom, talks about doing art working with a license as compared to the freedom of doing art for a non-license title, talks pinball people working in both video games and pinball, talks about starting Whiz Bang with Dennis Nordman and Whoa Nelly Big Juicy Melons, discusses how it is to be an art director at Stern Pinball, what it is like working with Jody Dankburg and the licensor, working with Franchi, talks about working with the Star Wars license, how long artists have to do a game, the importance of art in pinball, working in conjunction with the animations and Chuck Ernst, talks about the extra black light art on Stranger Things, talks his future in pinball and if he plans to ever retire, and much more.
Check out the full episode here!!
---
Stern DJ Mixer Announced
With the new code release of Teenage Mutant Ninja Turtles, Stern and Dead Flip announced a new feature that will be in all new releases – check it out!!
---
Pinball Profile: Interview with Josh Sharpe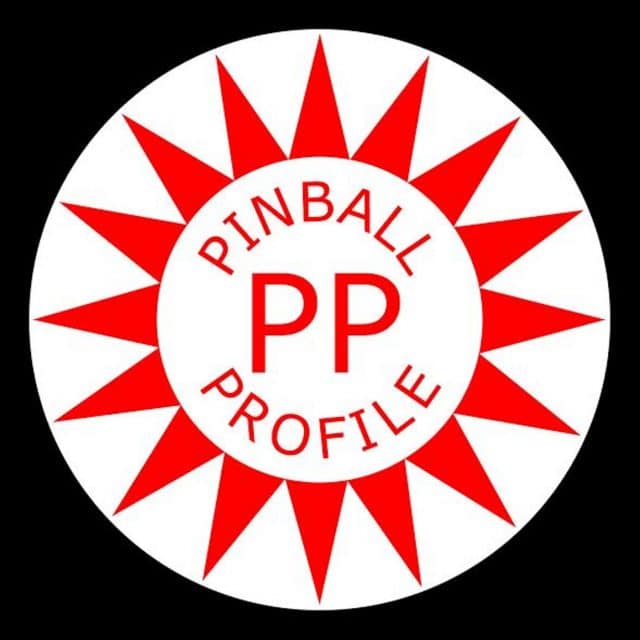 Our friends at Pinball Profile were joined last week by Josh Sharpe, President of the IFPA! Here are just a couple highlights:
On his thoughts and involvement on Hot Wheels:
It is a lot of fun…the team brought me in a while back to help consult, and it has been fun to see the game come together…the guys at American know I'm not a huge fan of their other two games, so I came in swinging a little bit in terms of where I thought they have been and where I thought they needed to go in terms of them executing on a game. And I think they've made something that my kids can step up and learn right away…pinball is supposed to be fun, that is the whole idea of what makes good games. Hot Wheels is fun.
I went in and played it a lot. I did a lot of explaining on – and my dad did too – he got the license and was on the team over there – just how the playfield layout is really a player's guide map on what lies ahead for the person that is playing. They did a really good job compared to the other two games – it is very clear and it is very crisp in terms of – these creature battles and these epic features and these hero cars…where your eye goes when you look at the game, it is like "ok, I know there is a bunch of stuff here" and then it sort of holds your hand as you go to explore up from there.
Josh also talked IFPA and COVID cancellations, the possibility of when things may or may not be able to open back up for people to start playing competitively again, and much more.
Check out the full episode here!!
---
deeproot Pinball teaser
Our friends at deeproot Pinball shared a teaser about their upcoming launch last week – apparently the first of four teasers…check it out!
---
The Art of Pinball: Hobbit Topper in the Works
A little teaser here as this is still awaiting licensing approvals, but our friend Lior Rajwan of The Art of Pinball, the incredibly talented mod maker, is working on a topper for Hobbit that has one of the coolest features of any topper EVER. This is supposed to be a very limited run of toppers when it comes out and no pictures or videos are allowed to be shared yet, but you won't want to miss this when it is revealed!!
---
Pinball Documentaries
Someone going by the initials MJL complied a bunch of pinball videos/documentaries in one Google Drive – check it out here!!
---
Gaming.net: George Gomez Interview
Gaming.net released an interview with George Gomez last week where he discusses his career highlights and his past work, the pinball resurgence, the natural physics of pinball, the Stern Insider membership program and future of it, and much more.
---
Stern Pinball HDMI Video Adapter
Our friends at Buffalo Pinball shared an unboxing and installation of Stern Pinball HDMI Video Adapter, check it out!
---
Last Day to Enter: August TWIP Giveaways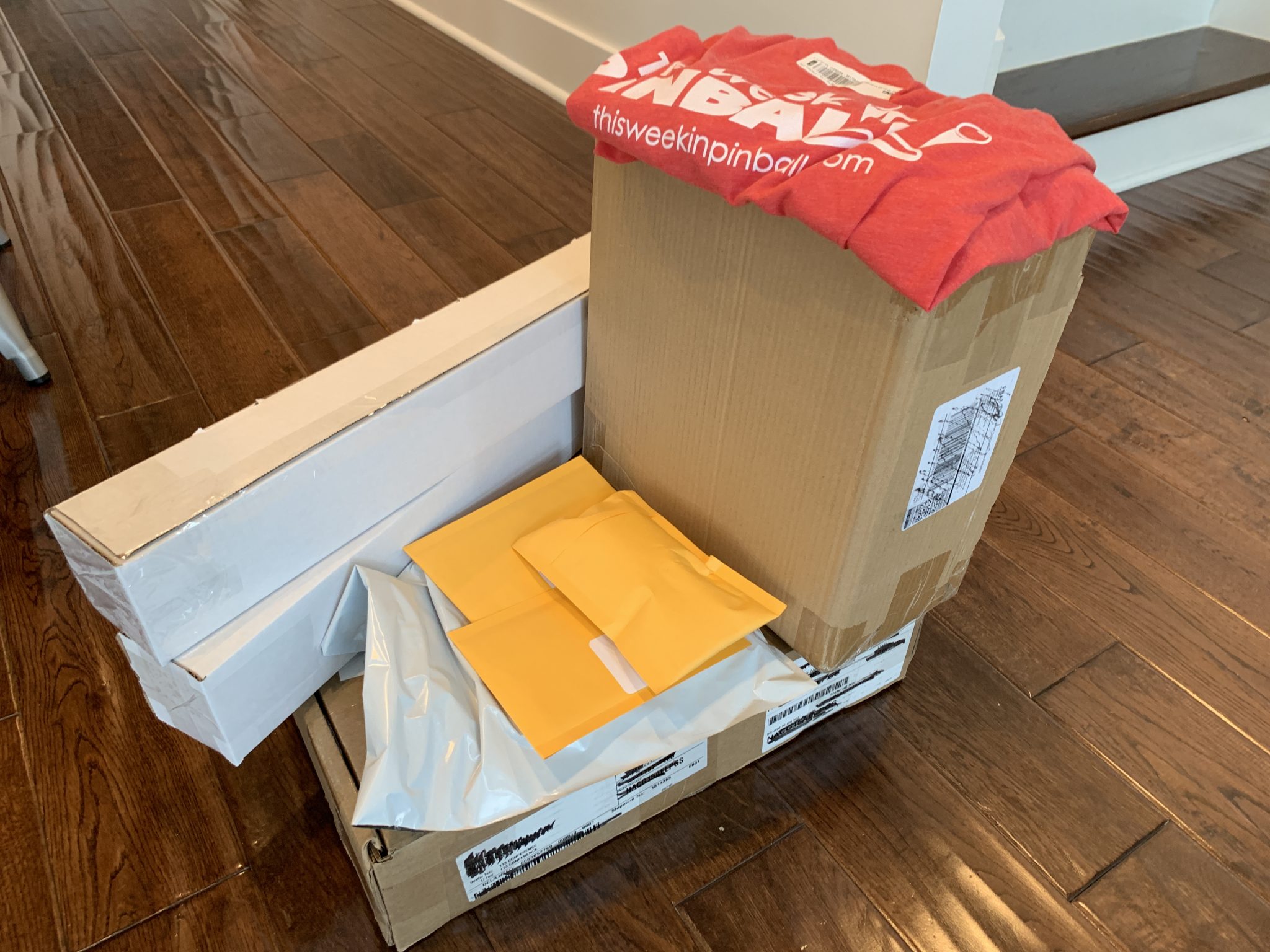 Today is the last day to enter to win a ton of cool pinball stuff in our monthly giveaways – click here to enter!!
---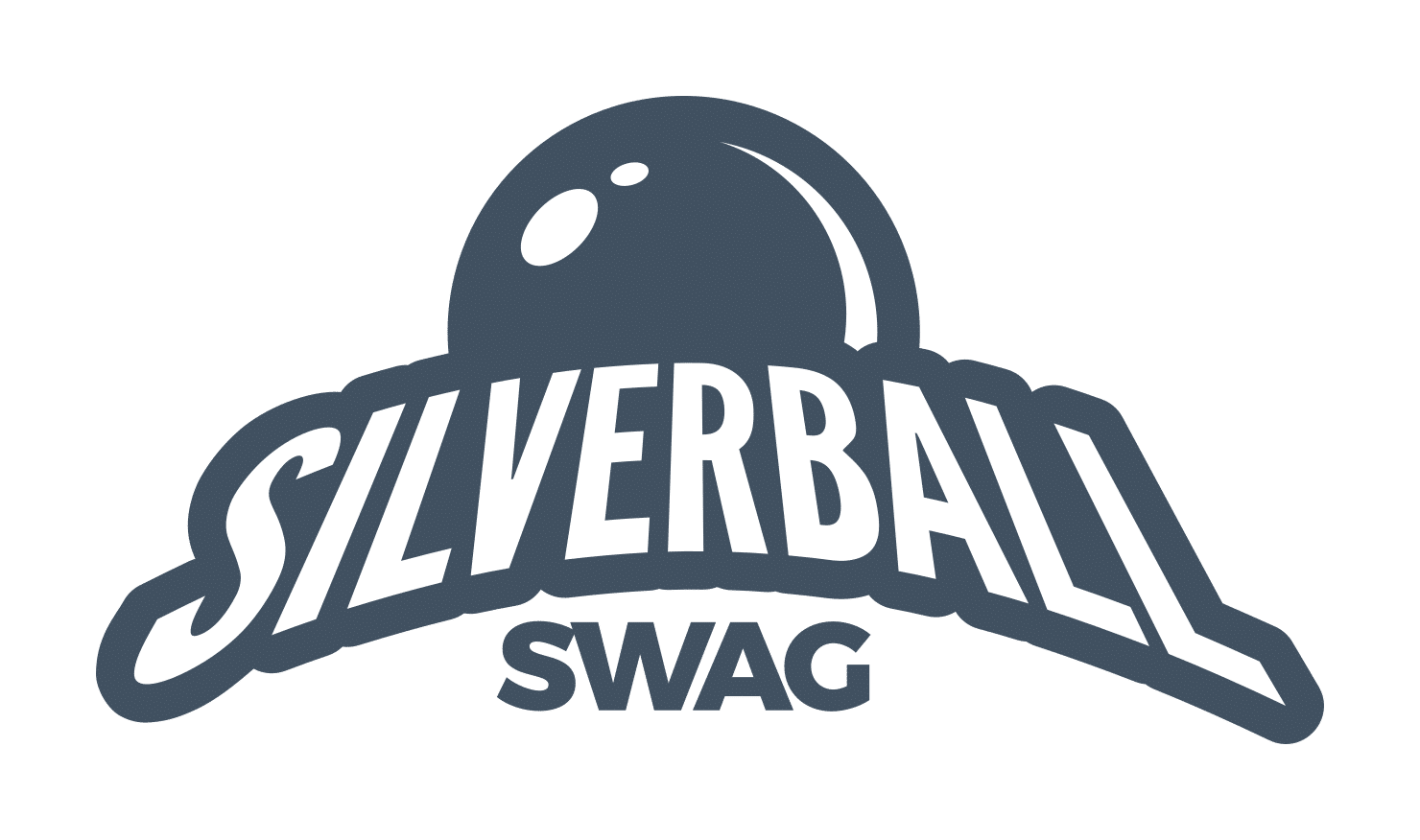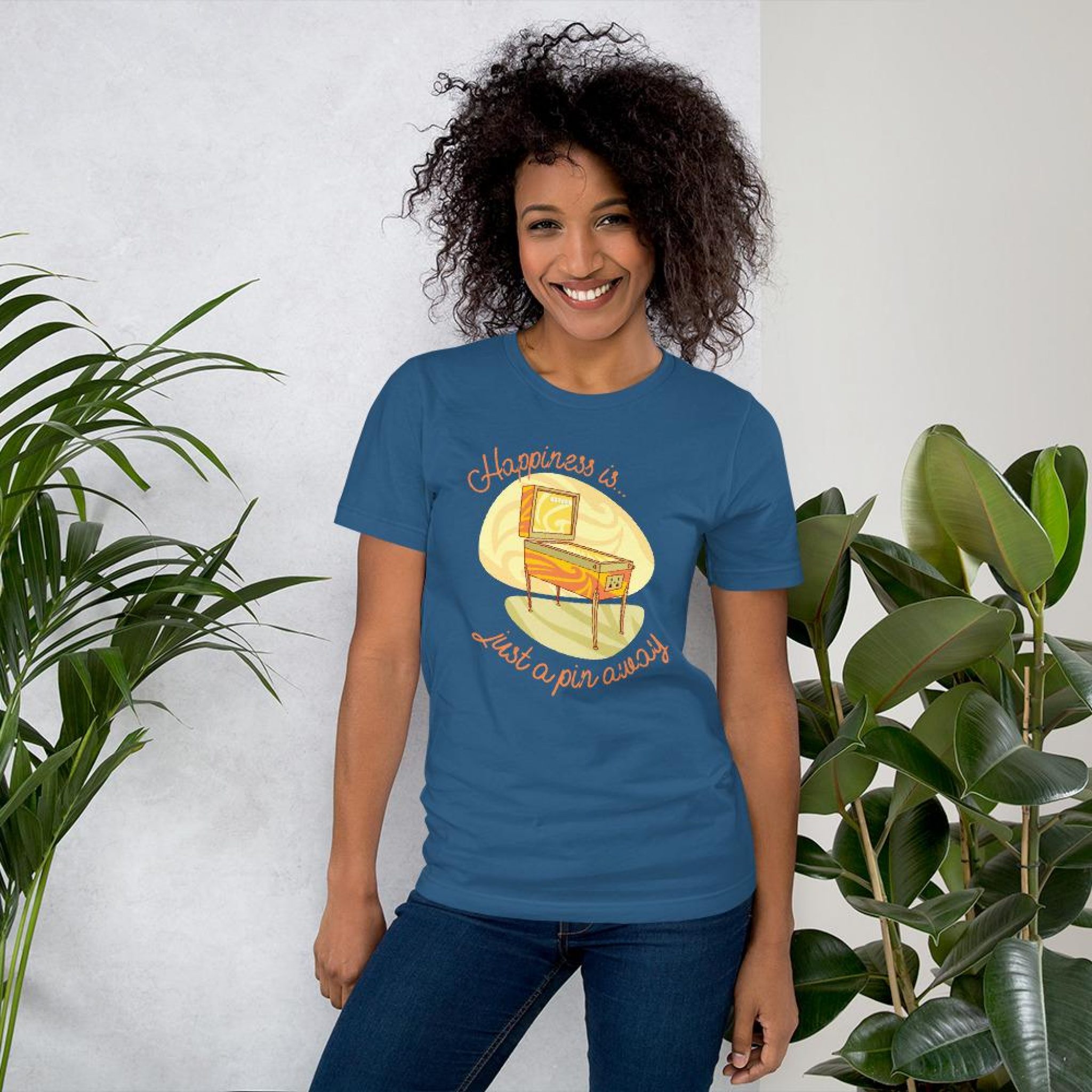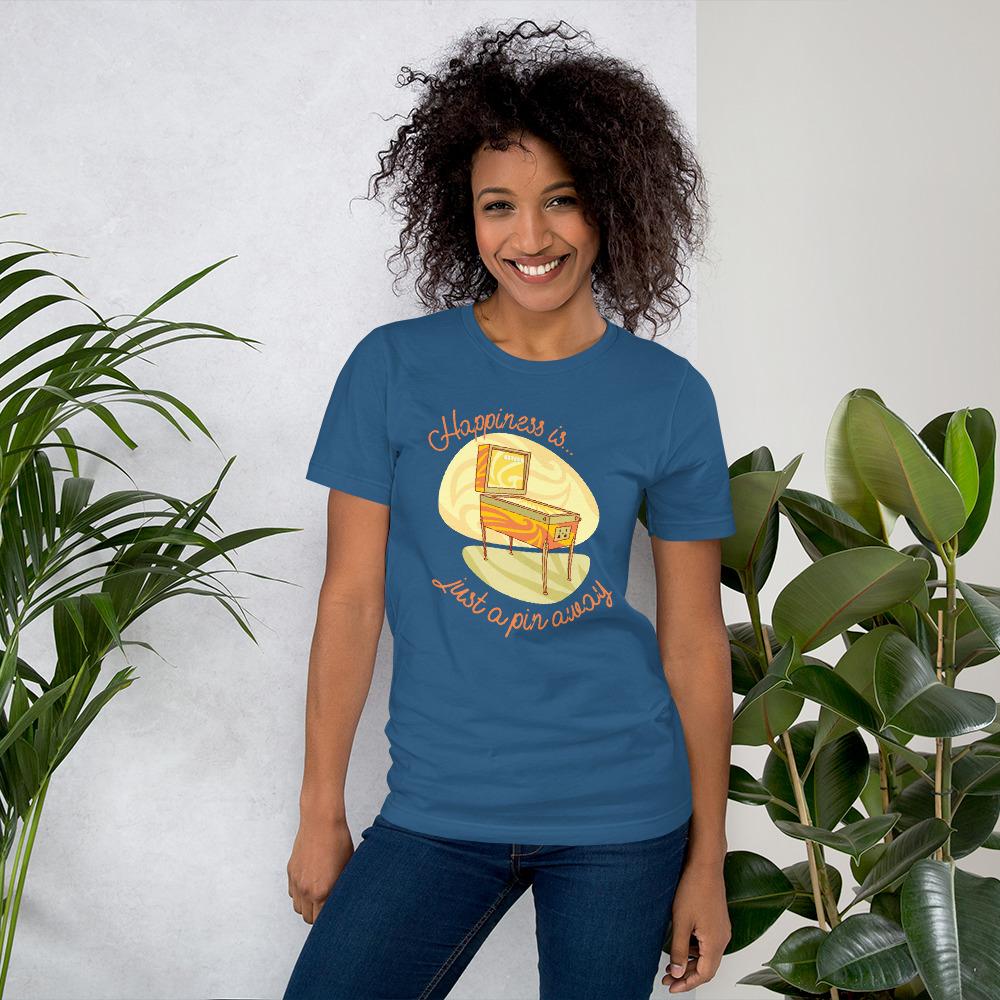 ---

— Cool and Crazy Stuff —
TMNT: Topper Eye?
Thanks to our friends at It's Lit Pinball for passing this tidbit along – there is a topper section on Teenage Mutant Ninja Turtles that has the description "TOPPER EYE". Hmmm…could be some type of interactive topper like Black Knight or R2D2? Or it also could be a placeholder description until the topper is ready.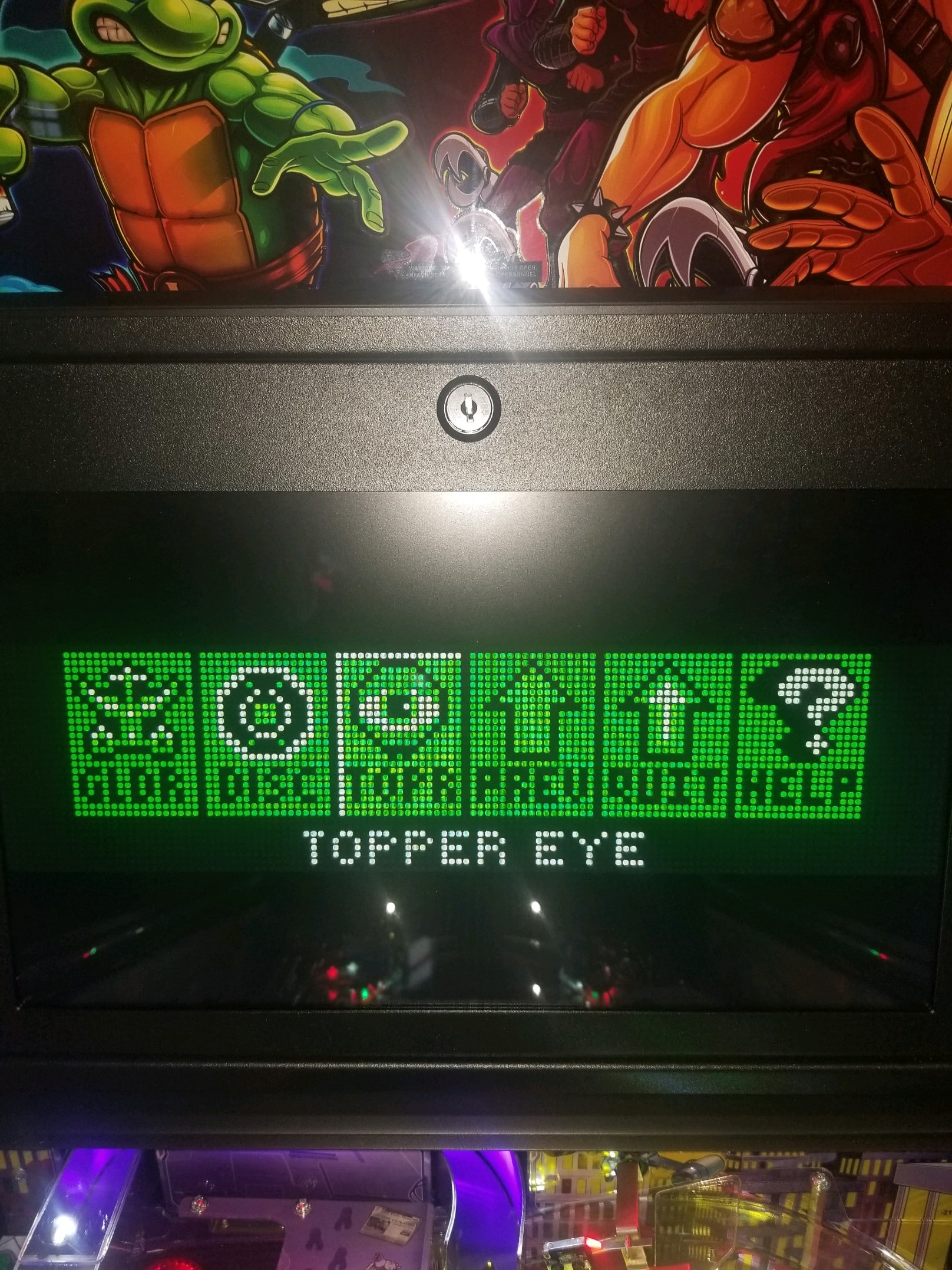 ---
Throwback: Williams Factory During Pinball 2000 builds
---
Three Year Old Girl Starts her First Game of Pinball By Herself
Thanks to our friend Mike Petersen for passing along this awesome video of his daughter Lily!
---

— 🙂 —
You have to be of a certain age to appreciate this one!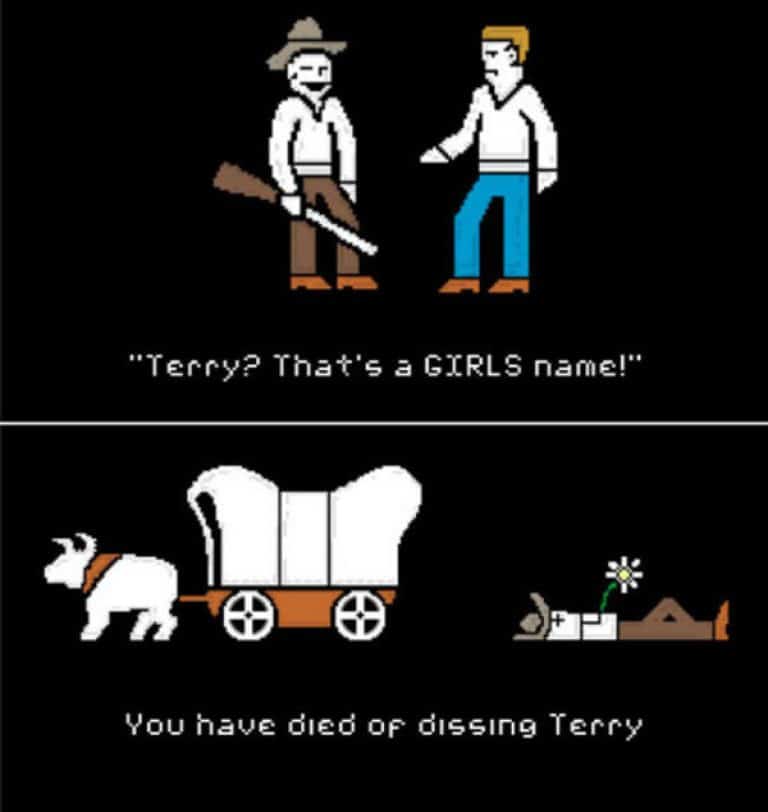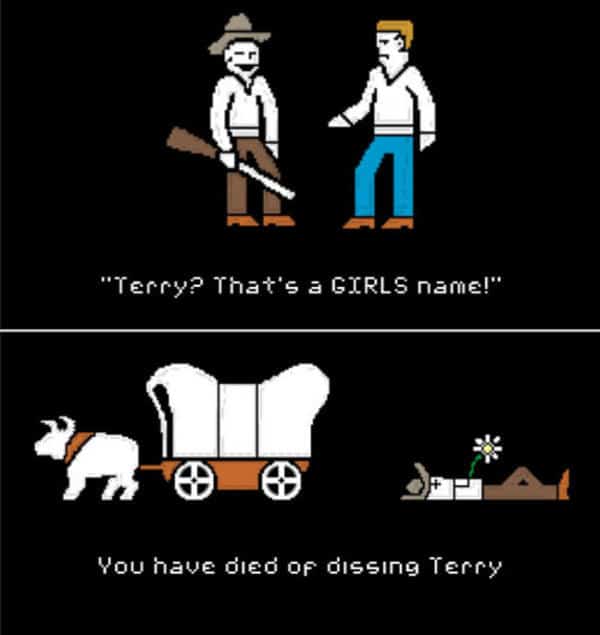 Other Quick Hits:
Rest in Peace Chadwick Boseman, the Black Panther
Happy birthday Daniel Spolar, Ian Haberman, and Stephen Young!!
---

Other Manufacturers
More

Team Pinball: The Mafia

Circus Maximus: Kingpin, Python's Pinball Circus

Homepin: Thunderbirds, Chinese Zombies

Suncoast Pinball: Cosmic Carnival

Great Lakes Pinball: Exposé

Haggis Pinball: Wraith, Celts

Pinball Brothers: Queen?, Barry Oursler's Original Theme?, Playboy?

Dutch Pinball: Bride of Pinbot 2.0, Bride of Pinbot 3.0 (on hold), The Big Lebowski (production/legal issues)

Silver Castle Pinball: Timeshock

Phénix Pinball: Goblin Contest

Pinball Adventures: Punny Factory, Sushi-Mania, Ninja Mania, First Class, Canada Eh!

Disclaimer: Any articles, interviews, or mentions of pinball manufacturers or pinball products is NOT an endorsement.