CAX 2020 | Stranger Things Development Stories and Pics | Zen Studios Announcement | Jack Danger on Creating a Pinball Machine | John Borg talks TMNT | Jeremy Packer talks TMNT and Pinball | Interview with Riot Pinball | Interview with Butch Peel | Smaug's Development
---
— This Week's Top 5 Stories —
1. California Extreme Digital Event
Our friends at CAX hosted an awesome virtual event on Twitch last week!! Click here to check out the stream! Here are just a few highlights:
Brian Eddy and Mike Vinikour Talk Stranger Things
Brian Eddy and Mike Vinikour gave a fascinating presentation about the development of Stranger Things that starts around the 21 minute mark. Some things they discussed include:
Before they settled on a bank of four drop targets, the middle section of the game initially had a bunch of drop targets:
…then went to six drop targets (two sections of three) before being tweaked to four for production:
The early prototype had two balls locked on the back panel separately:
The development of the Demogorgan toy included testing the possibility of having its mouth open and close: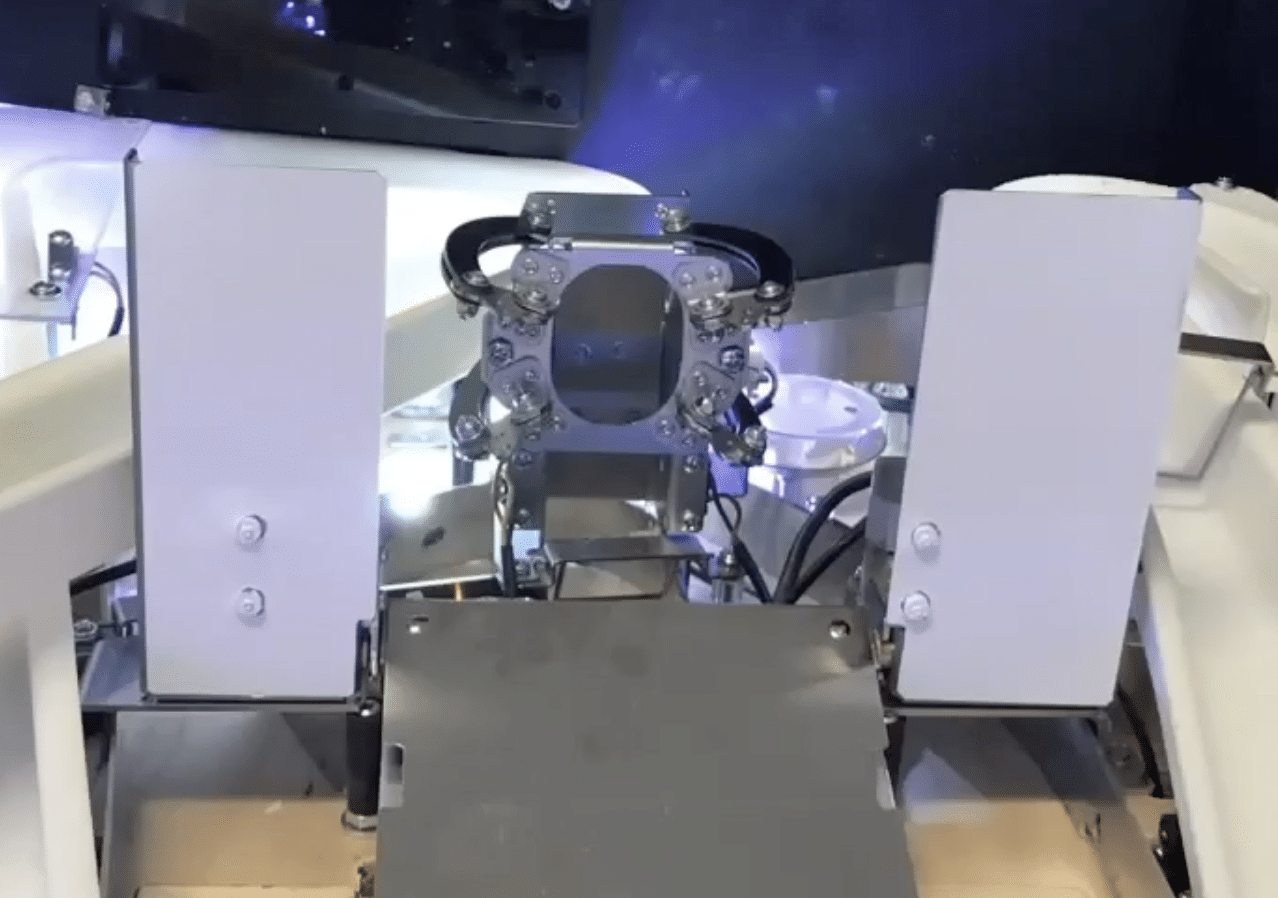 The art concept sketches were shown:
Several different whitewood stages were also shared:
They also discuss their approach to designing pinball machines and how they approach a theme, talk about the projector, talk about the UV lighting and all the challenges that went into the UV lights and UV inks, the software and rules design and all the work that goes into that, storyboarding the modes, the video and audio development, that they're still working on the last modes that need to go into the game and they're getting close to 1.0 code, and much more! Skip to the 21 minute mark to watch!
Zen Studios Announces Williams Pinball Volume 6
Zen Studios announced new games coming to their platform: FunHouse, Dr.Dude & Space Station! Check out the announcement below:
Jack Danger Talks about Creating a Pinball Machine
Jack Danger of Dead Flip discussed the story behind his home-brew machine, his "learning as you go" approach, and all the people that helped him build it – skip to the hour and 15 minute mark to watch!
What a cool event put on by the folks at CA Extreme – if you want to show your appreciation, click here to go to their virtual TIP JAR and leave them a few bucks and a thank you!
---
Last Week's Poll Results
---
2. Stern Pinball: John Borg and Jeremy Packer Discuss Teenage Mutant Ninja Turtles and More
Our friend John Borg discusses Teenage Mutant Ninja Turtles and his approach to mechanics in this video that shows some cool shots of the production line at Stern:
Mr. Jeremy Packer (AKA Zombie Yeti) talks about his approach to artwork on his machines, talks about TNMT, how it is to see a completed game, and much more:
---
3. Pinball Profile: Interview with Riot Pinball
Our friends at Pinball Profile interviewed Scott Gullicks from Riot Pinball about his creation of the Legends of Valhalla pinball machine – here are just a couple highlights:
On the 16 modes in the game:
Scott Gullicks: One of the things I really wanted to bring into Legends of Valhalla is a lot of different modes without getting oversaturated with them. A lot of games I really love to play are mode based games…like Lord of the Rings is one I particularly love because they've implemented each one of those different modes so well. So we wanted to do something similar to that in Legends of Valhalla. But at the same I didn't want to have all these different 16 modes available at once. So we have actually created this really cool tiered structure. At the start you get the first four modes that are kind of attributed to the lower level Norse Gods or some of the monsters. As you play you can collect different weapons from making different combo shots, and those unlock subsequent higher tiered modes. And those higher tiered modes get more and more in depth and get more challenging.
On if he would like to see this game in mass production:
Scott Gullicks: Obviously I would love to see this game produced as-is by a big manufacturer…it is going to be really hard for me to ever think about manufacturing these on my own. My best chance at success is to have one of the current manufacturers or possibly – Brad Baker has even thought about trying to manufacture these with his VP Cabs business. So if we could get these off the ground and running I think it would be great. The biggest issue I run into right now is, for us small guys, and I think Spooky may have run into this early too is, our bill of materials is so high. It is so expensive to make these if you're not getting thousands if not tens of thousands of parts – the cost becomes a little prohibitive. If the pinball market is interested in spending a premium for [the games] then we might be able to make it happen. Otherwise I think it is going to come down to trying to find and leverage some other company that really can make hundreds of these and utilize their volumes to make them worthwhile.
Scott also talks about the artwork, how much he loves the theme, why they have three different ways to start modes, talks about the challenges of score balancing, talks about the different shots and the Kraken magnet, talks about the different mechanisms and toys in LOV, talks about his thoughts on the upper left flipper, talks about the cool Thor's Hammer feature, talks about the light show, talks about the feedback from the Buffalo Pinball stream and changes they have made after the stream, talks about physical ball locks and the challenges they present, talks about how he would feel about reskinning Legends of Valhalla to a different theme, and much more.
Check out the full episode here!!
---
4. LoserKid Pinball Podcast: Interview with Butch Peel
Last week our friends LoserKid Pinball Podcast interviewed Butch Peel, who previously worked at Jersey Jack Pinball and now works for Chicago Gaming Company. Here are just a few highlights:
On the early days of JJP and Wizard of Oz, at the 2011 Texas Pinball Festival with Jack Guarnieri:
Jack jumps and runs across the stage and leaps up on there…then he starts talking about this game that he's going to knock out of the park, and they didn't just try to incrementally make everything in the game better with that first game, with Wizard of Oz. Everything was a quantum leap. Every single aspect of the game had to be a quantum leap. I tell people all the time…you'll never see another pinball machine that has all in it like Wizard of Oz, it is just not going to happen again. It almost bankrupted the company.
On if there is a new game coming from CGC anytime soon:
Oh yeah…I'm going to be working on manuals in the future and helping with their tech support…obviously they wouldn't have hired me if they didn't have anything coming down the pipe, there are definitely things coming.
Butch also talks about getting let go from Jersey Jack Pinball and his frustration with that, talks about getting hired by Chicago Gaming Company, talks about his friendship with Jack Guarnieri and working with him in the early days when JJP was building Wizard of Oz, how he came up with the slogan Jack of all Trades, Master of Fun, doing tech support for JJP, talks about writing the incredible game manuals for JJP, talks about his favorite Williams and Bally games, talks about Medieval Madness Remake, talks about how the originals machines play vs. the remakes, talks about how the remakes are built vs. the originals and the build quality of CGC games, talks CGC toppers and lighting, talks about how pinball got him out of a traffic ticket one time, and much more.
Check out the full episode here!!
---
5. JJP Podcast: Peter Dorn, Ted Estes, Jack Guarnieri & Joe DiRusso
Our friends at the Jersey Jack Pinball Podcast were joined last week by Peter Dorn (Mechanical Designer), Ted Estes, Jack Guarnieri & Joe DiRusso!
Host Ken Cromwell shared the following information and updates at the beginning of the podcast:
"The factory is set up, we have a full functioning pinball factory"
"Games are on the line" (though he didn't specify which games/titles are on the line)
"We want to make sure the game is ready to ship when we officially reveal and launch this next title"
On the podcast, Peter Dorn talks about how 3D items and molds are developed in the games and working with licensors with molds, Ted Estes talks about working with the licensor for Hobbit, Jack and Joe talk about the Be Positive charitable program to raise money for the Jon Bon Jovi Soul Kitchen.
Ted Estes also talks about Smaug originally looked like a pink foot and the history of the development of the Smaug dragon:
Check out the full episode here!!
---
---
---

Other Manufacturers
Disclaimer: Any articles, interviews, or mentions of pinball manufacturers or pinball products is NOT an endorsement.