Exciting Pinball Announcement Coming this Morning | SEC Charges Robert Mueller and deeproot with Defrauding Investors Out Of $58M | Steve Ritchie Joins JJP | Interview with Steve Ritchie | Halloween/Ultraman Reveal Streams | Chicago Gaming Company Confirms Cactus Canyon | Pinball on ESPN | Results: What is it that makes playing pinball so addictive? | Poll: Where are you most successful in finding used pinball machines to buy? | Interview with Keith Elwin | Interview with Jack Guarnieri | Flipper Button Quick Fix | Avengers Infinity Quest Tutorial | Haggis Pinball Update | Homepin Tease | Silver Falls Podcast | Museum of Pinball Auction | The Big Lebowski Update | Pinball Comics | TWIP Quest of the Month | Ferris Bueller Pinball | Pinball Movie | Pinball Watch | Pinball Church | Upcoming Pinball Events
Keep an eye out for an exciting pinball announcement coming in just a couple hours!!

SEC Charges Robert Mueller and deeproot with Defrauding Investors Out Of $58M
Over the weekend news broke that the Securities and Exchange Commission is charging Robert Mueller and entities under the deeproot umbrella (including deeproot Pinball), in a $58M investment scam.
You can read the full story from the SEC report here.
This is a developing story and we'll continue to learn and share more as new information is made available.
---
Steve Ritchie Joins Jersey Jack Pinball
Legendary pinball designer Steve Ritchie has joined Jersey Jack Pinball:
Steve was also interviewed on the Jersey Jack Pinball Podcast – here is just one highlight:
On why he left Stern Pinball:
Steve Ritchie: "In the month of March, this year, I was very…lets just say sad about the working situation I was in there. I didn't really want to go, I have so many friends over there, just great people. But I had to go because I wasn't happy, I need to be happy, I need to like what I'm doing. I spoke to Jack, he wrote me a note saying "how you doing"…and I said I'm doing ok, and he said "you want a job?" and I said yes [laughs] and we started talking…"
He also discussed the following:
he has two games completed at Stern (whitewood phase)
giving his resignation at Stern Pinball
looking forward to making some cool sh*t with JJP
walking into JJP for the first time
some titles/themes have been presented to him
that he loves "action" games
that his next game will have drop targets on it
that his turn around time on designing a machine is about 15 months
Check out the full podcast here!!
---
Dead Flip: Halloween and Ultraman Reveal Streams
Recently Jack Danger of Dead Flip streamed both Halloween and Ultraman from Spooky Pinball – check out the video below!
---
Chicago Gaming Company Confirms Cactus Canyon is Next Title
Chicago Gaming Company gave a presentation at the Southern Fried Gaming Expo, and Pinball News was in attendance to record the seminar – you can check out the full presentation here!
Among other things, CGC shared:
Cactus Canyon Remake will be their next game
CCr has new, finished code in it
on the CCr topper: "this will be the first topper ever created that has its own mini game in it"
formal reveal expected in the next 4-6 weeks
toys have been upgraded
art has been "cleaned up" by many different pinball artists
they have over 850 playfields ready to go for CCr
the line is working, they are building games
challenges with COVID, delays with licensor approval
they are working on five different pinball machines right now
they are doing another run of Medieval Madness Remake in early 2023
---
ESPN: Stern Heads-Up Pinball Invitational
Competitive pinball made it on ESPN The Ocho – check it out!!
---
Last Week's Poll Results
---

---
The Pinball Network: Interview with Keith Elwin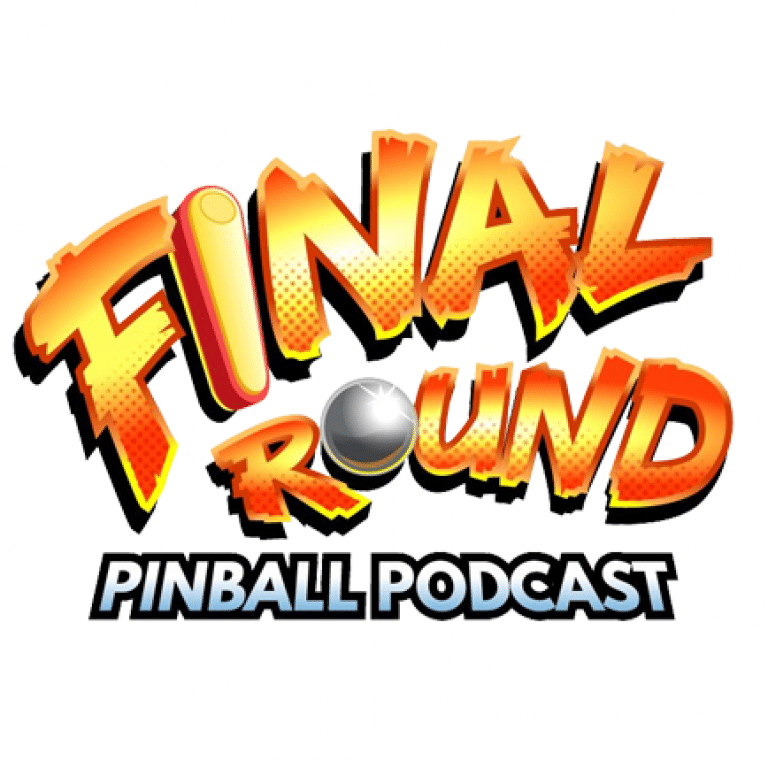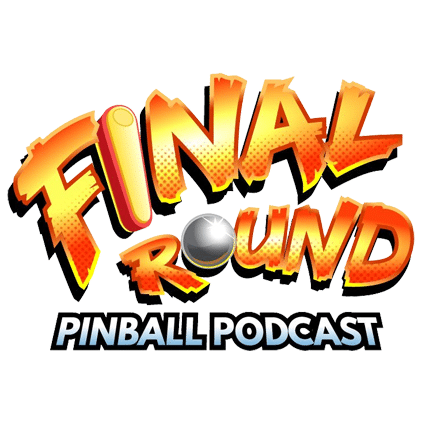 The Final Round Pinball Podcast interviewed Keith Elwin recently! Here are just a few highlights:
On his design philosophy:
Elwin: One of the key things, I see this all the time, "I love games with flow and smooth shots". The irony is that is the easiest design in the world, that is a seven shot fan layout. But me personally that I'm kind of sick of that design. So I try to do things a little differently, and I think mostly it has worked, there have been a couple of shots I'd redo if I had to do it over…it is the hardest thing – the easiest thing to do is smooth shooting, flowing, fast, those are easy. It is doing something original, unique, while incorporating some never before seen mechs, that is where my job comes in. Otherwise you can just copy and paste any previous layout. And people will buy it, because that is how they love the games to shoot. But me personally, I'm looking to do something a little different.
On how designers can get a limited edition model of their game:
Elwin: For a Limited Edition, I have to buy that from a distributor…no game designer can buy their own LE unless they go through a distributor…we're mere peasants [laughs]
On his next design:
Elwin: It is very intuitive. It is probably on the level of [Iron] Maiden, it is kind of a similar rule structure as Maiden. It should be pretty straightforward – once you see the playfield, you're like "oh, that seems pretty obvious".
They also discuss:
Steve Ritchie leaving Stern
the different layouts Elwin has designed
that Jurassic Park is his favorite layout he's done
that he doesn't like back-handable shots
his design process
that it takes him longer to design the rules than the layout
monitoring the production of the games
supply chain issues
that he is losing his desire to play competitive pinball (and focusing on designing)
the rules of Avengers and Jurassic Park
Check out the full podcast here!
---
Pinball News & Pinball Magazine Podcast: Interview with Jack Guarnieri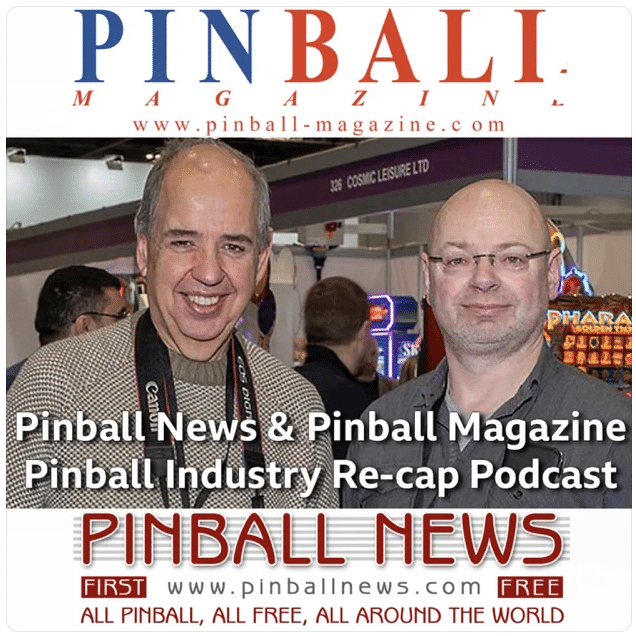 Jack Guarnieri of Jersey Jack Pinball recently joined the Pinball News & Pinball Magazine Podcast and discussed, among other things, the playfield issues that have been seen on some of their games:
Jack Guarnieri: Well, things happen in pinball…we [Jersey Jack Pinball] have a reputation for many years of taking care of the customer. I'm pretty sure the few people that have problems – we've made offers to sell playfields at a special price. So if somebody feels the need, that they want an extra playfield, at the end of the run of Guns N Roses they can buy a playfield at a special price. We've been very accommodating to our customer base, very respectful of them, and we want to build on that.
The whole company was built on taking care of the customer, and I don't think that really changed. I think possibly there are some playfields where people may have done something to the playfield to cause damage, I don't really know…as a technician…I wonder how the damage occurred. I don't know.
Check out the full podcast here!!
---
Abe Flips: Flipper Button Quick Fix
---
Owlnonymous: Avengers Infinity Quest Tutorial
---
Haggis Pinball Update
---
Homepin Update/Tease
---
For Amusement Only: Silver Falls Podcast
NOTE: Nick Baldridge, the creator of Silver Falls, has started building a new game – you can follow along with the development of it on this Pinside thread!
---
Museum of Pinball Auction
---
The Big Lebowski Update
---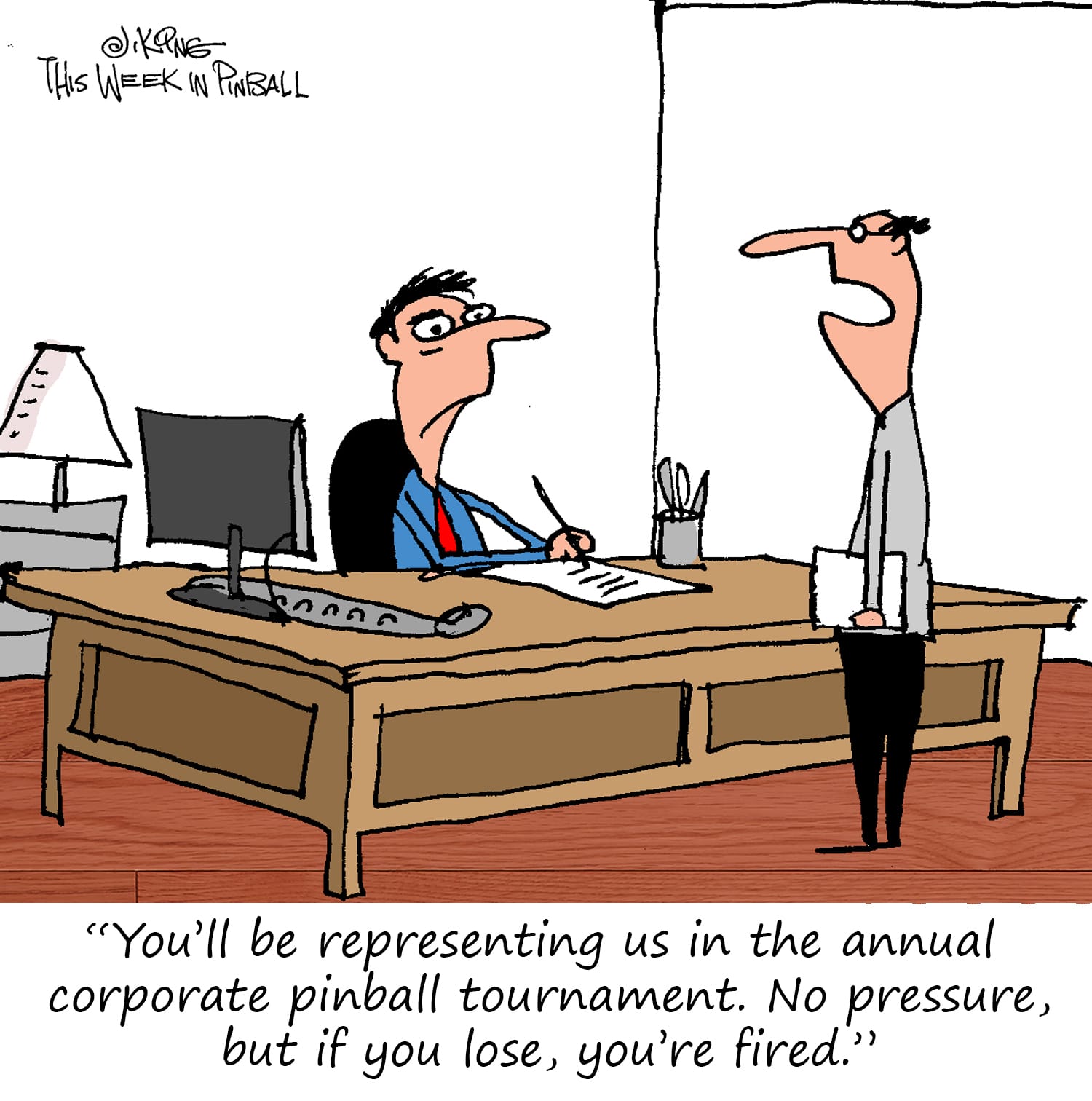 ---

#PinballForAll
---

— Cool and Crazy Stuff —
Ferris Bueller Pinball Machine
---
Pinball Movie Headed to Production
#Pinball: The Man Who Saved the Game is an upcoming movie based on the true story of writer / #PinballWizard Roger Sharpe, chronicling his journey to overturn New York City's 35-year ban on pinball.

The movie heads into production in October! Read more:
–https://t.co/IZvDvx80gP

— Pinball Expo Official (@PinballExpoOfc) August 14, 2021
---
Amazing Pinball Watch
---
Under a Pinball Machine
A lot of people are surprised when they learn what it looks like underneath a pinball playfield pic.twitter.com/Ufu1Olbqet

— Tim Sexton (@TimbaIIs) July 28, 2021
---
Pinball Church
---
Chicago White Sox Win "on a Pinball Machine" – Go Sox!
---
Other Quick Hits:
Happy birthday Wayne Neyens, Albert Agar, Tommy Skinner, Nate Shivers, Roger Sharpe, Chris Grosvenor, Bruce Nightingale, Chris Chandler, Rodney Comegys, Jared Morgan, Brian Cosner, and Mark Ritchie!
Article/Video: Bakalar unboxes The Mandalorian pinball machine
Article: The Time the US Banned Pinball
Article: Chinese state media call video games 'spiritual opium.' Kids today should play pinball (yes, pinball)
---
Upcoming Pinball Events
[tribe_events_list limit="5″ venue="yes"]
---

Other Manufacturers
More

Team Pinball: The Mafia

Circus Maximus: Kingpin, Python's Pinball Circus

Homepin: Thunderbirds, Chinese Zombies

Suncoast Pinball: Cosmic Carnival

Great Lakes Pinball: Exposé

Dutch Pinball: Bride of Pinbot 2.0, Bride of Pinbot 3.0 (on hold), The Big Lebowski (production/legal issues)

Silver Castle Pinball: Timeshock

Phénix Pinball: Goblin Contest

Pinball Adventures: Punny Factory, Elements, Sushi-Mania, Ninja Mania, First Class, Canada Eh!

Disclaimer: Any articles, interviews, or mentions of pinball manufacturers or pinball products is NOT an endorsement.