Multimorphic Weird Al Update, Production, and Pricing Changes | Roger Sharpe Film | LoserKid Interviews Jerry Thompson | Poll of the Week | Godzilla Stern Pinball Heads-Up Pinball Invitational | American Pinball Uses Titan Rings and Updates LOV | The History of Pinball Videos | How to Install a Shaker Motor

Multimorphic – Weird Al Update, Production, and Pricing Changes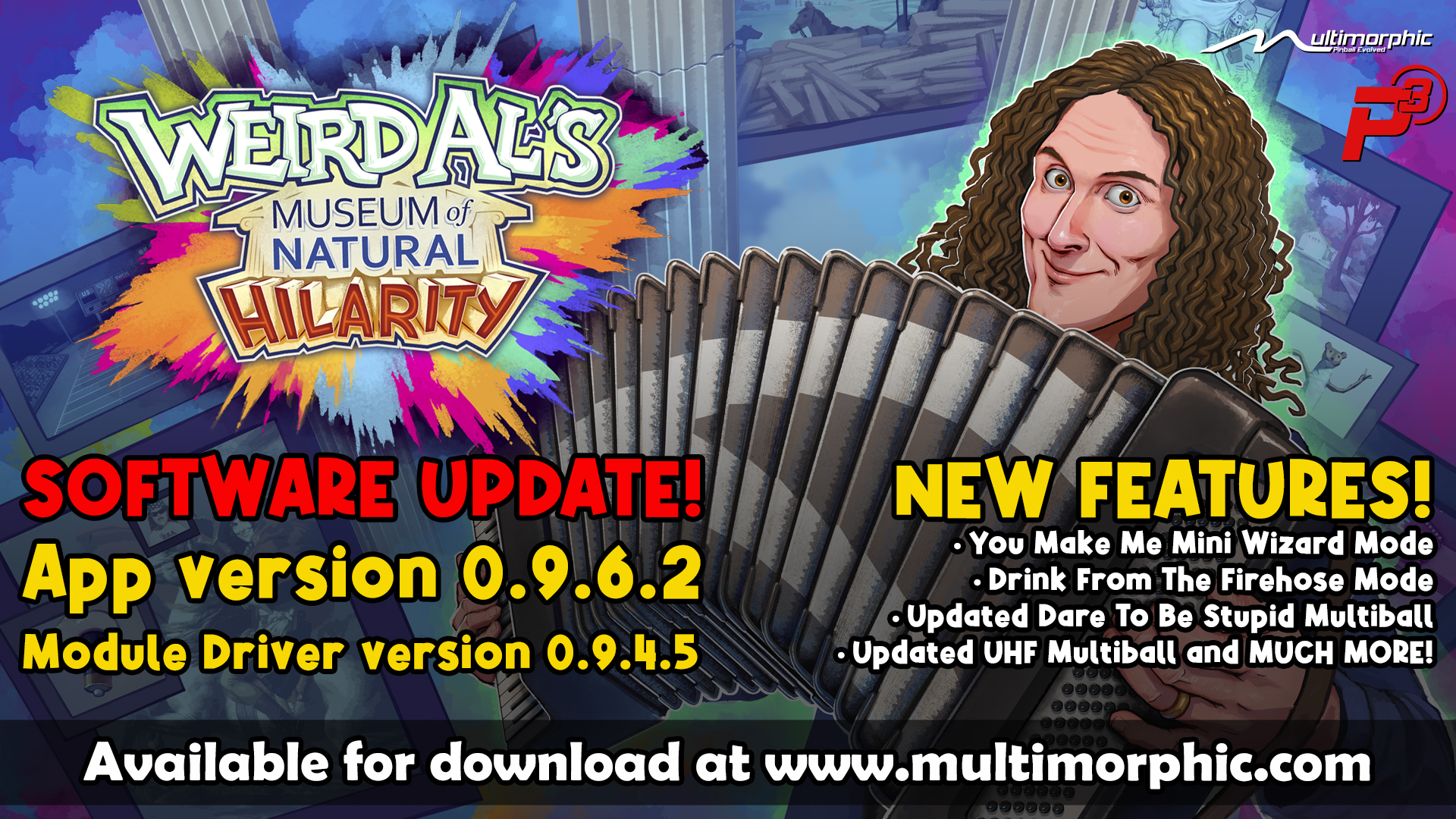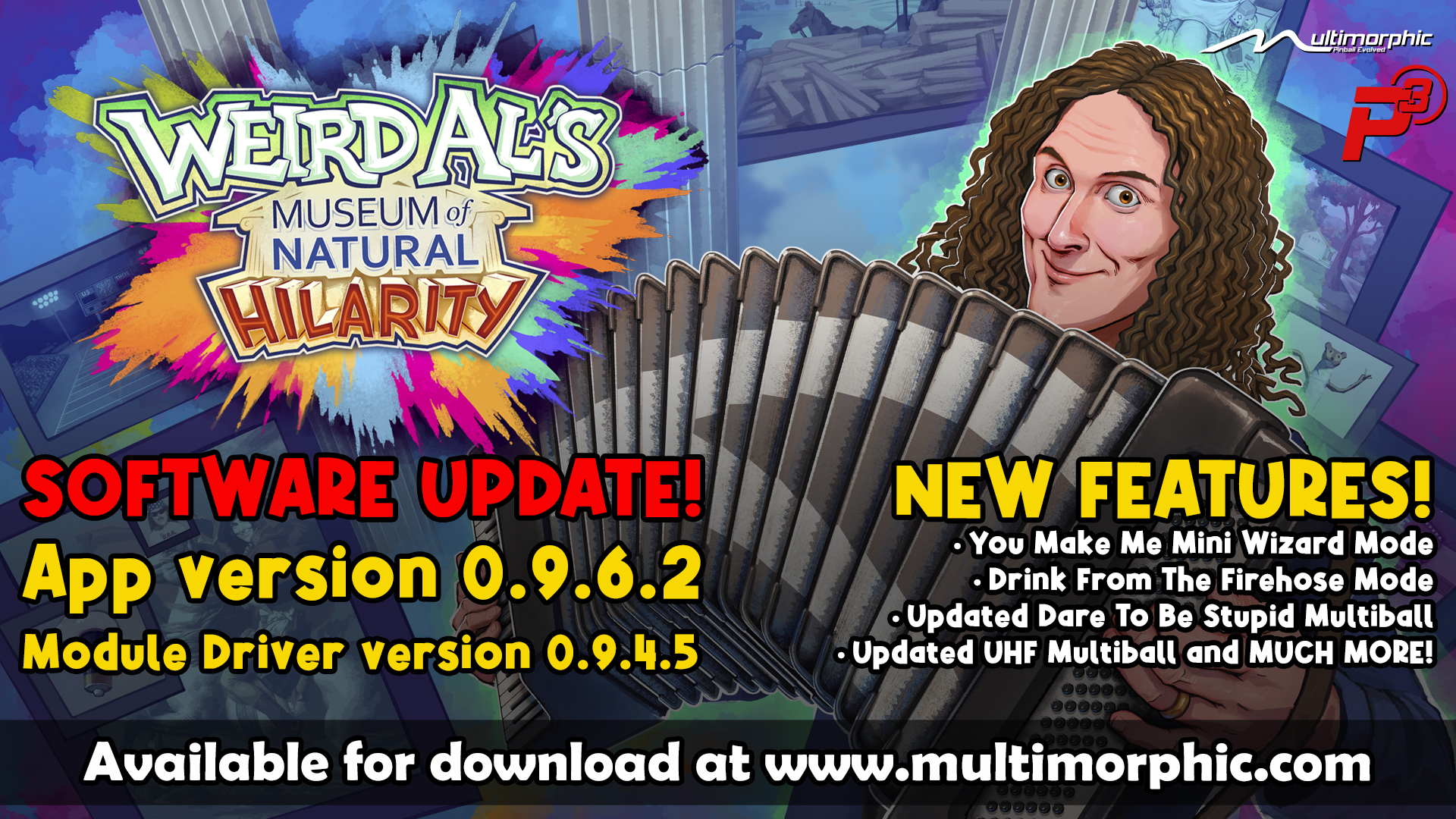 Multimorphic shared some big code updates for Weird Al's Museum of Natural Hilarity, their latest game release. This update includes new modes and multiballs adding even more to love about the game. The success of Weird Al has pushed Multimorphic to add staff to try to increase manufacturing of the game, but it seems that they aren't quite where they want to be yet. The increase in demand as well as parts supply problems has forced them to announce that the wait time to get a Weird Al has increased to 12 months. Waiting a year for a brand new pinball machine is hard, but it seems like this will set Multimorphic up well for future releases.
That big update also came with news that Multimorphic is changing their pricing on several of their full game kits. This isn't much surprise as inflation and demand rise. The pricing changes don't take affect until September 1st and don't affect any customers that already have deposits down. Looks like now would be a good time to put in an order if you want to save a little bit but are patient enough to wait a year.
Weird Al's Museum of Natural Hilarity: $3,500
Heist: $3,250
Cosmic Cart Racing: $3,000
Lexy Lightspeed – Escape From Earth: $3,000
Cannon Lagoon: $1,800
Keep in mind that this pricing is on top of the cost of getting the base machine which is $8,300. Putting the total for a Weird Al at $11,800.
---
Movie About Roger Sharpe to Premiere in October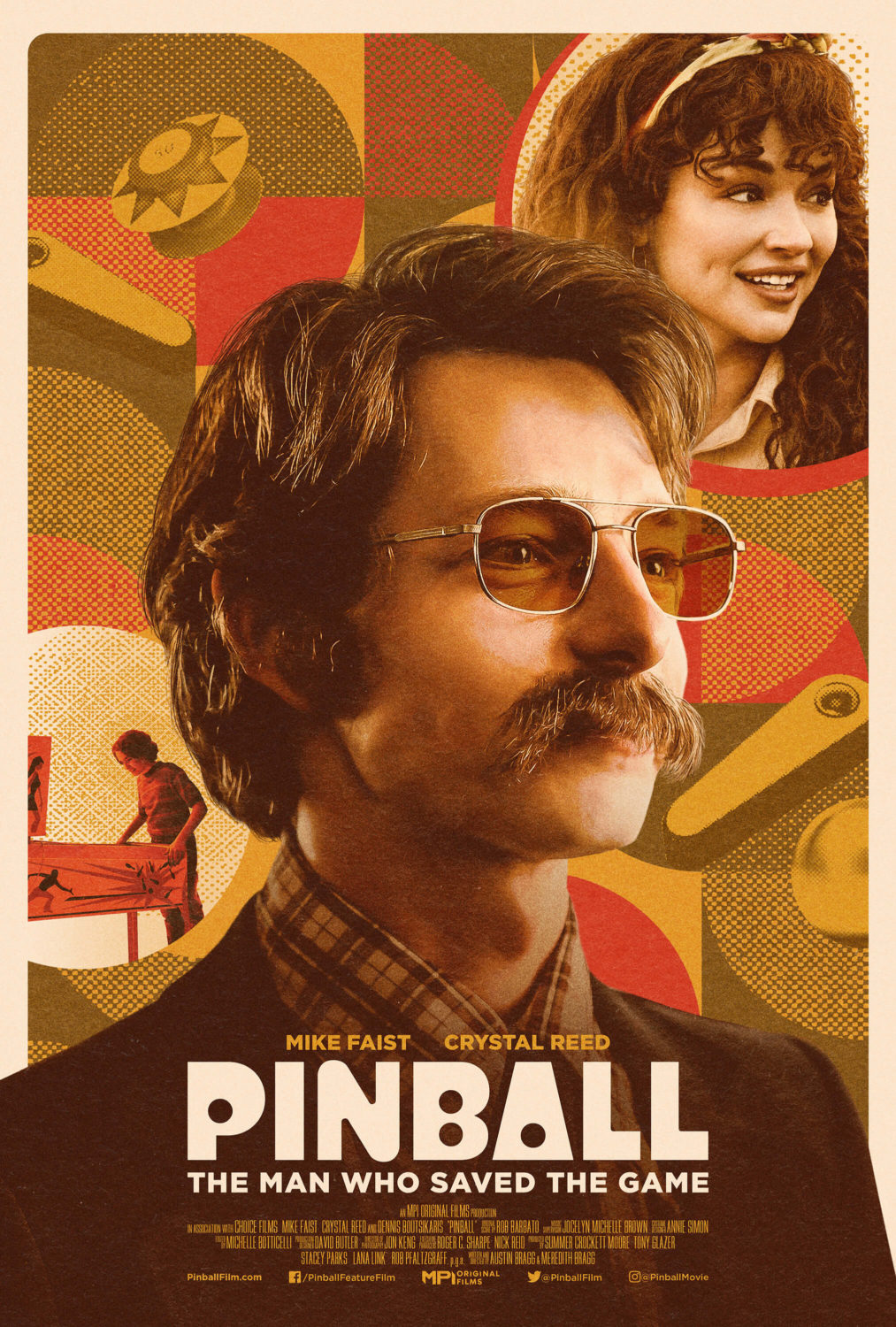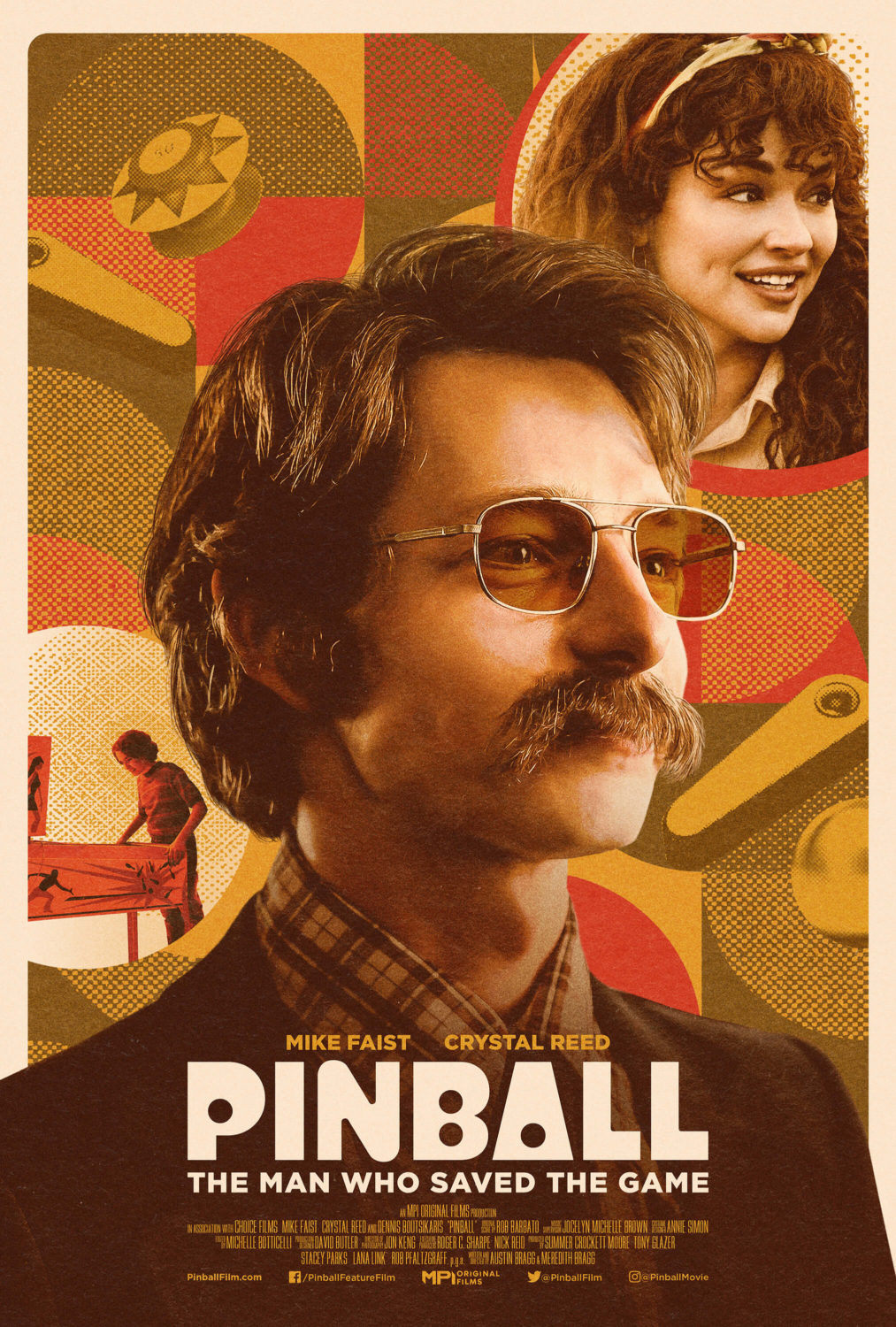 MPI Original Films announced that the new feature film, Pinball, will be premiered in October at the Hamptons International Film Festival in Hamptons, NY. Pinball: The Man Who Saved The Game is the story of Roger Sharpe's demonstration of skills to force New York City's to overturn the ban on pinball machines. I'm looking forward to seeing the film, but it is labeled as a dramatic comedy so hopefully the humor isn't focused on the hobby.
---
LoserKid Pinball Podcast: Interview Jerry Thompson, Sound Engineer for Stern Pinball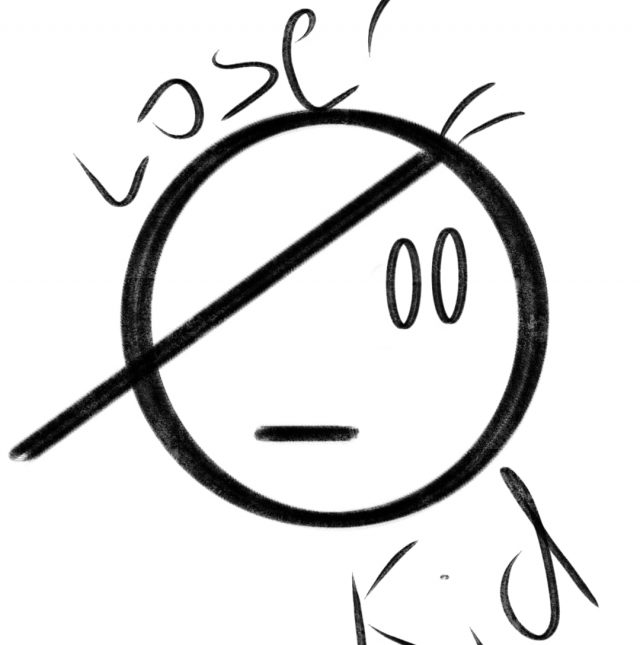 The LoserKid Pinball Podcast talked all about sound with Jerry Thompson of Stern Pinball. Thompson shares some wonderful stories about getting into the business and working with many different talented folks to produce the sounds we love, or love to hate, in pinball. Jerry did mention that he has tried to change the awful knocker sound but isn't able to. He also discusses how the songs were created in one of my favorite machines, Deadpool.
Discusses recording Cousin Brucie for The Beatles
Discusses how he got into pinball and into sound work for games
Has worked on his 20th game
Hearing the sound of games with headphones is a more immersive experience
About changing the knocker sound
Heartfelt thoughts about Lyman Sheets and how funny he was
Takes about 1 year to create the sound package for a game
Discusses how he got the songs created for Deadpool
Check out the full podcast here.
---
Last Week's Poll Results
---
Godzilla Stern Pinball Heads-Up Pinball Invitational
Stern broadcast their latest version of their Heads-Up Invitational on Godzilla. Congrats to Andy Bagwell on winning and bagging a brand new Godzilla Pro machine.
---
American Pinball Exclusively Uses Titan Silicone Rings And Updates LOV
Titan Pinball announced that they are now the exclusive rings used on American Pinball machines. I'm sure American saw our comparison and decided to go with our choice.
American Pinball also announced that there is a code update to Legends of Valhalla.
---
The History of Pinball Videos
I recently ran across this series on the history of pinball. I thought it was a good condensed overview of what this hobby has gone through. Videos like these seem to be how my kids learn a lot of what they know of the world. At least now maybe they can relate more with some of the reasons why I'm drawn to any pinball machine. I'll post any new videos in this series when they come out.


I now install shaker motors on most of my games to add to that feeling of immersion. Check out Hurry Up Pinball's in-depth video on how to install a shaker motor on modern Stern games.

Make sure to check out the Latest Games and Rumors page.
Contact will@thisweekinpinball.com for any questions or tips.
Disclaimer: Any articles, interviews, or mentions of pinball manufacturers or pinball products is NOT an endorsement.