Legends of Valhalla Stream | Interview with Riot Pinball | TMNT LEs Shipping | Interview with Multimorphic | Interview with Josh Kugler | Southern Fried Gaming Expo Virtual Event
---

— This Week's Top 5 Stories —
1. Buffalo Pinball: Legends of Valhalla Stream
Last week our friends at Buffalo Pinball revealed Legends of Valhalla from Riot Pinball – check it out!
1A. TWIP Interview with Scott Gullicks of Riot Pinball, Creator of Legends of Valhalla
After the recent stream, TWIP reached out to Scott Gullicks to get some more information about the game and its possible future:
TWIP: In a previous interview, you mentioned you were building six prototype machines for personal use, testing, and evaluation. Can you share the status of those prototypes and what you learned from them?
Scott Gullicks: "The sixth prototype is in the process of being completed and will be shipping out shortly. It's actually going to a good friend of mine, Brad Baker, who is going to put it on location at his awesome new arcade, the Pinball Garage in Hamilton, Ohio. His new business venture serves food and drinks and has an incredible line up of amazing pinball and arcade machines. Brad has done a fantastic job of helping me out with his other business, VPCabs, for cutting my first couple of whitewoods and also building the awesome cabinets for these six early prototypes. The other five prototypes are in residences of other close personal friends of mine where they have been playing and taking notes for Frank Gigliotti (responsible for software) and myself on rules suggestions, bugs, etc. Adam Gacek was kind enough to stream his game the other night with the Buffalo Pinball team (for those of you who don't know, Adam designed and brought the Domino's pinball machine into production working with Spooky Pinball and hired me to do the playfield, plastics, and backglass artwork) which I strongly recommend people check out to get a flavor for the shots, rules, and overall gameplay.
We are really just in the beginning phase of learning from these prototypes. To start though, there is an overwhelming consensus that the shots feel great and the game has incredible flow. I've designed in a great mix of easy shots and tough shots to keep it challenging for highly skilled players but also very fun for the novice. So it seems the good news is that most of the layout and the mechanical aspects of the game feel pretty solid which feels great because those changes are much harder to do moving ahead and even harder to go back and update on those previous prototypes. We still have a long way to go on improving some of the polish on the game, like more specific audio additions, more animations and video content, etc. but overall all, Frank has a tremendous amount of rules already in place that at this point we're really just building on."
TWIP: How far along would you say the code is in the game?
Scott Gullicks: "Oh boy, that's always the million dollar question and it's always so hard to answer. Part of why I had a wide range of my friends playing these prototypes is to get a variety of feedback on the rule set and expectations. What one person sees as a complete code release may feel like an alpha release to someone else. As I mentioned before, we have a tremendous amount of code in the game already, 16 main Legends modes, multiple specific hurry up modes, a handful of multiballs, two wizard modes, and so much more. So there's definitely a ton of content in there to explore. With that said, we still have quite a bit of work in front of us to polish everything up and add those extra layers of audio and video and score/point balancing to really make the game complete. We've been really lucky to have a handful of awesome people volunteer to help out in that department such as Chuck Michael who has been helping out with audio clips, and Jeff Teolis who has done some great voice call outs, along with a bunch of other people like Jimmy Lipham from the software/development group that have been working with Frank and really making these game feel like a legit pinball machine. But that's where it's tough to really say how far along the code is. Every pinball programmer/designer/etc. out there can always go back and look at any game they've contributed to and find something they could improve on, but eventually you gotta call it good enough and hope you make the majority of people happy."
TWIP: Will we see LOV be available to the public for purchase? What does the future of this game look like as far as production?
Scott Gullicks: "I would LOV to see these available for the public to purchase. Frank and I have THOUSANDS of hours of work into this game already and we'd really love to see more people enjoy our labor of love. I'm still not certain though how we get to production. We're taking baby steps, making sure the game is rock solid, get the game code polished up and as complete as we can, and in the meantime I plan on solidifying my bill of materials and really getting a complete gauge of my costs and understanding of what roadblocks lie ahead of me for production. One of the biggest issues I ran into early with WOOLY was finding enough pinball parts, and that's still a problem today with LOV. Regardless, it seems like all of the current pinball manufacturers already have a pretty full plate of projects and many of them like to try to stick with licensed themes that have a higher likelihood of success; but if any of them have any interest in possibly producing this game or some version of my game I'd be more than happy to have a conversation with them about it. In the meantime we're also looking at ways to get them built with other smaller companies that have the right capabilities to do so. I can be reached via email at scott@riotpinball.com."
For those unfamiliar with Riot Pinball or LOG, the two questions below are from a previous interview on This Week in Pinball:
TWIP: For those not familiar with Riot Pinball and its history, can you share a little bit about what Riot Pinball is?
Scott Gullicks: "Riot Pinball, LLC. is a company I formed in 2012. The company is comprised of two key individuals, myself – Scott Gullicks, and my incredibly talented programmer/IT extraordinaire, Frank Gigliotti. I am responsible for the overall design, mechanical engineering, electrical, artwork, rules, and overall managing of the company. Frank does an incredible job of implementing the rules while adding and improving on them, as well as all of the critical assets in the pinball machine such as sound fx, music, animations, light shows, computer selection/maintenance/implementation, etc. The purpose of the company was to design and build original, low volume pinball machines as well as provide art services for other companies in the industry. Our first project was designing the pinball machine "Wrath of Olympus," nicknamed WOOLY which was themed after the mythology of the Greek gods. This pinball machine happened to be the first that I know of that was created digitally, shared freely with the forum group, and then recreated physically in the form of a full size pinball machine. The company made six pre-production prototypes of that pinball machine. The total number of machines produced was limited by key individual parts that were available at that time. After WOOLY, the company focused on providing art services for various companies for a number of years and eventually decided to start another original pinball design. This most recent design focuses the theme on the legends and myths of the Norse gods and is titled "Legends of Valhalla," nicknamed LOV for short."
TWIP: You've released a lot of new information in the last week regarding Legends of Valhalla – can you tell us more about that machine?
Scott Gullicks: "Legends of Valhalla is an immersive pinball machine that brings the player into the world of the Norse gods and other viking mythology. The game is a standard body design and utilizes three flippers offering a nice variety of fast and unique shots. The game code has a variety of objectives that the player must either start or complete as they work their way through the game attempting to not only reach Valhalla, the majestic hall of dead vikings, but also move on to the final epic battle known as Ragnarok. As of right now the game has 16 intricate modes programmed in the form of viking legends for players to explore along with many multiballs and a bunch of mini features that are unlocked during specific actions while playing the game. The game also exhibits a couple of fun playfield features such as the kraken which grabs the ball via a magnet mounted underneath the playfield and flings it around in chaos, a viking ship where the player builds their army by locking balls inside, as well as Thor's hammer which is mounted on the rear vertical panel that comes smashing down, simulating a lightning strike."
To see an example of the Kraken magnet in action click here!
To see an example of Thor's Hammer strike click here!
---
Last Week's Poll Results
---
2. Teenage Mutant Ninja Turtles Limited Editions Shipping
Teenage Mutant Ninja Turtles Limited Editions from Stern Pinball are now shipping and arriving in homes and locations – check it out!
---
3. Pinball Profile: Interview with Multimorphic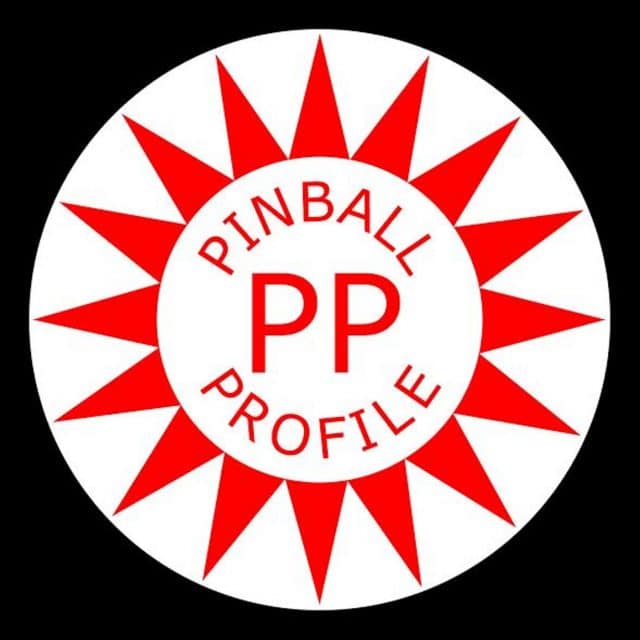 Last week our friends at Pinball Profile interviewed Gerry Stellenberg and Stephen Silver from Multimorphic – here are just a few highlights!
On the P3 platform playfield ball tracking feature:
Multimorphic: One thing we wanted to do was we wanted to build an approachable game that was easy for anybody to walk up to and understand what they need to do…that is one of the great things about the P3 system with that interactive ball tracking screen playfield is we have the ability to put graphics and instructions and dynamic moving indicators right where your eyes are looking, where you're playing.
On the P3 Profile System:
Multimorphic: We have this system built into all our games, it is called our profile system. So anyone when they walk up to the P3, assuming the operator allows it, they can put in their name and essentially log into the system using their profile name. That allows the game to recognize who is playing against whom. You can do things like change the settings per player…another thing it allows us to do, everyone who plays the game under the same profile name – [for example] the profile name KID. So if you have three kids, they can walk up and all log in under KID and [they] can all three play cooperatively against someone else, say someone named DAD…you can do 2 vs 2 or 3 vs 1 or you can all play the same profile name and play cooperatively in a four player game.
On being able to save and restore your game state:
Multimorphic: With the ability to save and restore your game state [you can see more of the game]. Lexy supports that, Heist is about to, and Cosmic Cart Racing will as well. So you can actually play through a game, save your state, and then walk up to it again the next time, log in under your profile again, ask it to restore the previously saved state, and continue on from that point.
They also discuss the P-ROC system and the companies that use it, they talk Heist and the crane in the game and cool modes and features, talk about adding the decision to add a third flipper for Heist, talk about the P3 Platform, talk about Cosmic Cart Racing and online competition, talk about the P3 games being in competitions, all the different games for the P3 platform, talk about CCR 2.0, bluetooth headphone support, and much more.
Check out the full podcast here!!
---
4. Live Catch Pinball: Interview with Josh Kugler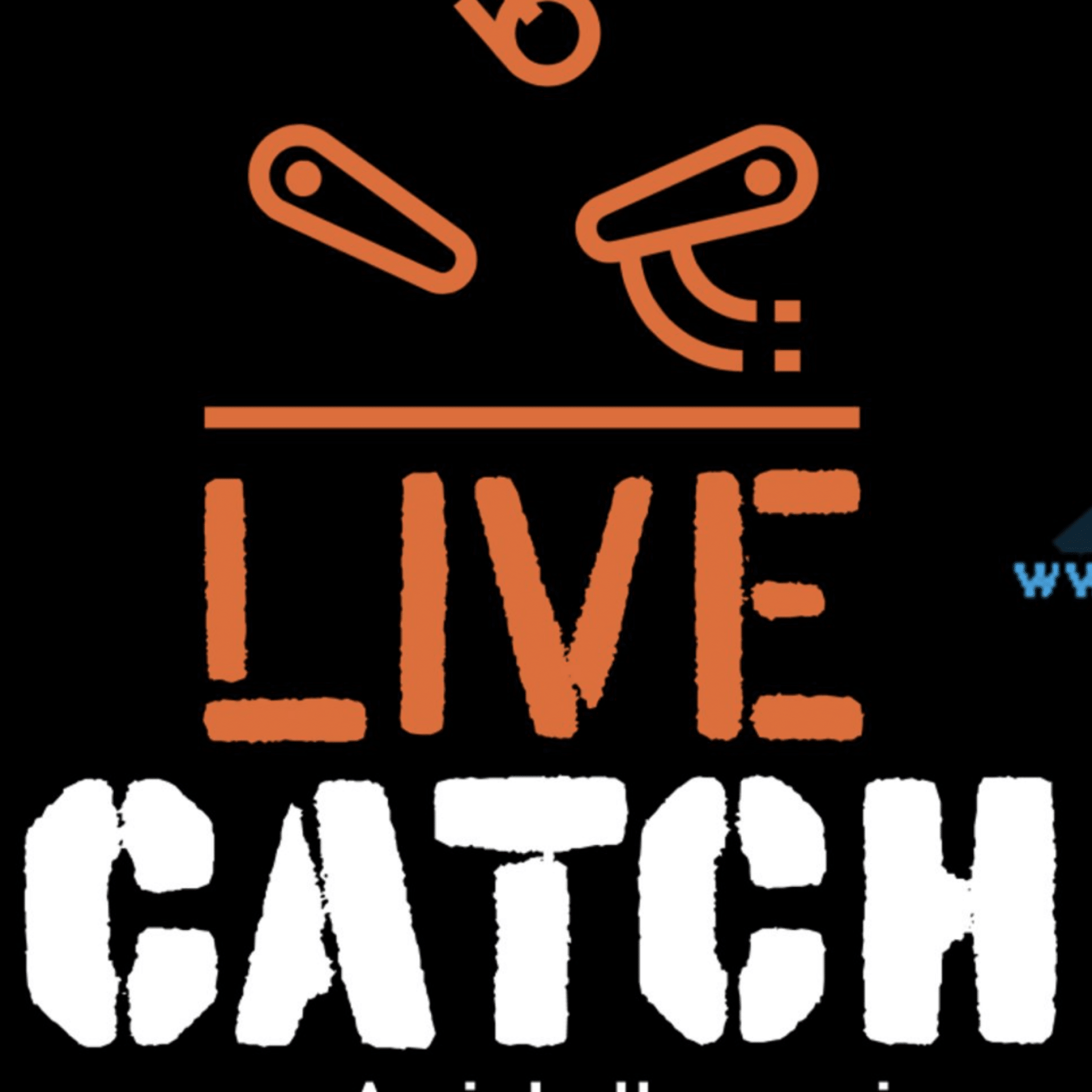 Our friends at Live Catch Pinball interviewed American Pinball's Josh Kugler last week! Here are just a few highlights:
On Upcoming Code Updates:
Josh Kugler: My focus is still very much on Hot Wheels…we've done our first code update and we're working on another one now, there are a few more things we want to get in…I am actually really happy with where we're at with it. And then I'm going to carve out some time to do some work on Houdini, there are some improvements I want to make there. So that will be next. And at some point the Oktoberfest, which is folded up in a corner, I'll get that set up. Joe Schober, after we wrap up some more Hot Wheels stuff, Joe will probably do some more work on Oktoberfest while I'm doing some work on Houdini. So we'll have some updates on that probably in the fall.
On if there is a shortcut to the Master Magician Wizard Mode on Houdini:
Josh Kugler: Yes there is…there is a clue – for those running the beta code, there is a clue…[which] will be in the next release. [The option to jump straight to the Master Magician Wizard Mode] has been there forever, but there is going to be a clue in the next release to help people find it. And it does let you jump to the Master Magician Mode…just nobody has found it yet.
On marketing the game to the Hot Wheels collector community:
Josh Kugler: We actually haven't even really started promoting the game yet into the Hot Wheels collectors community, we'll start to do that soon. We wanted to give pinball people first crack [at buying the machine]. But we know there will be a lot excitement among the Hot Wheels collectors. Hot Wheels collectors are just as crazy if not more crazy than pinball collectors.
He also discuses going from being a hobbyist/collector to joining American Pinball, talks about being "done" with games and how difficult it is to say a game is "done", talks about how people can get into programming pinball machines, talks about the P-ROC system, talks about different programming languages, gives his thoughts on the impact of COVID on the pinball hobby, talks about the old American Pinball factory and the new factory, talks about selling one version of a game vs. Pro/Premium/LE type models, talks about the Hot Wheels theme, talks about working with Mattel, licensed vs. unlicensed themes, and much more.
---
5. Southern Fried Gaming Expo Virtual Event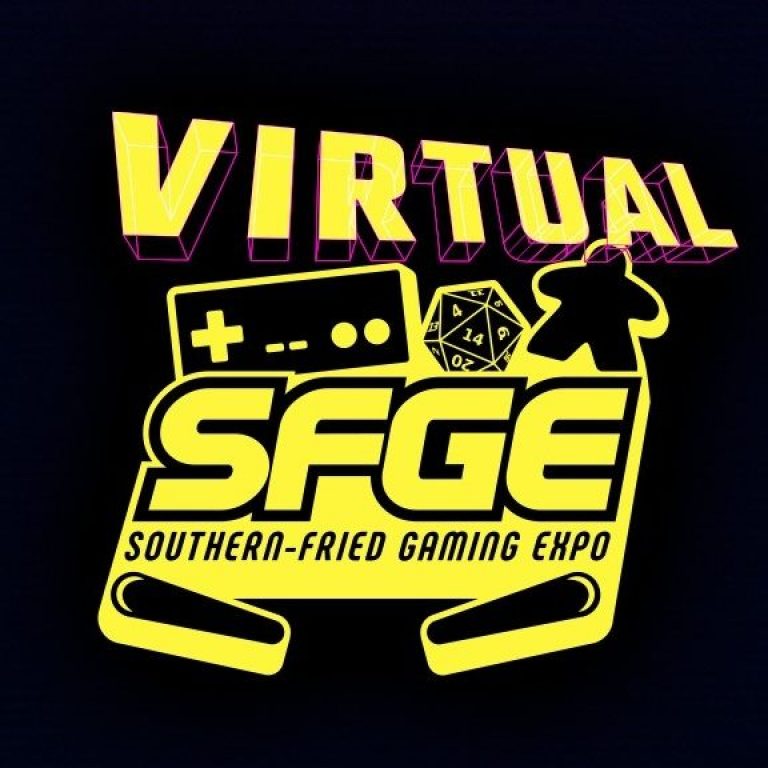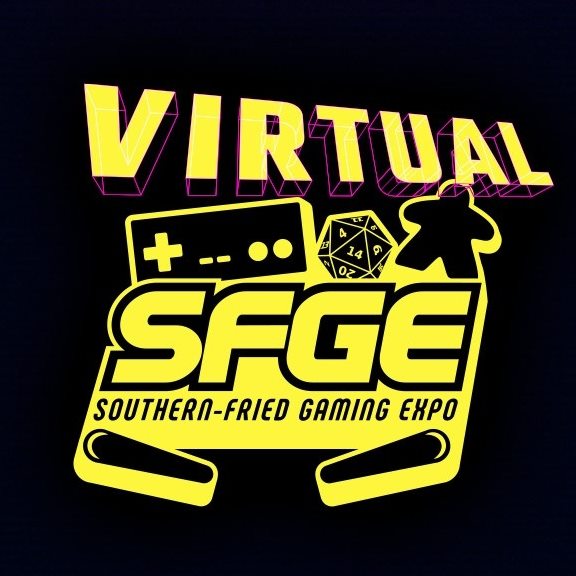 Our friends at the Southern Fried Gaming Expo held their virtual event this weekend which included an interview with Dwight Sullivan and many other interviews and virtual events – check out their Facebook Page for the videos!
---


This Week in Pinball is a proud partner of Comet Pinball!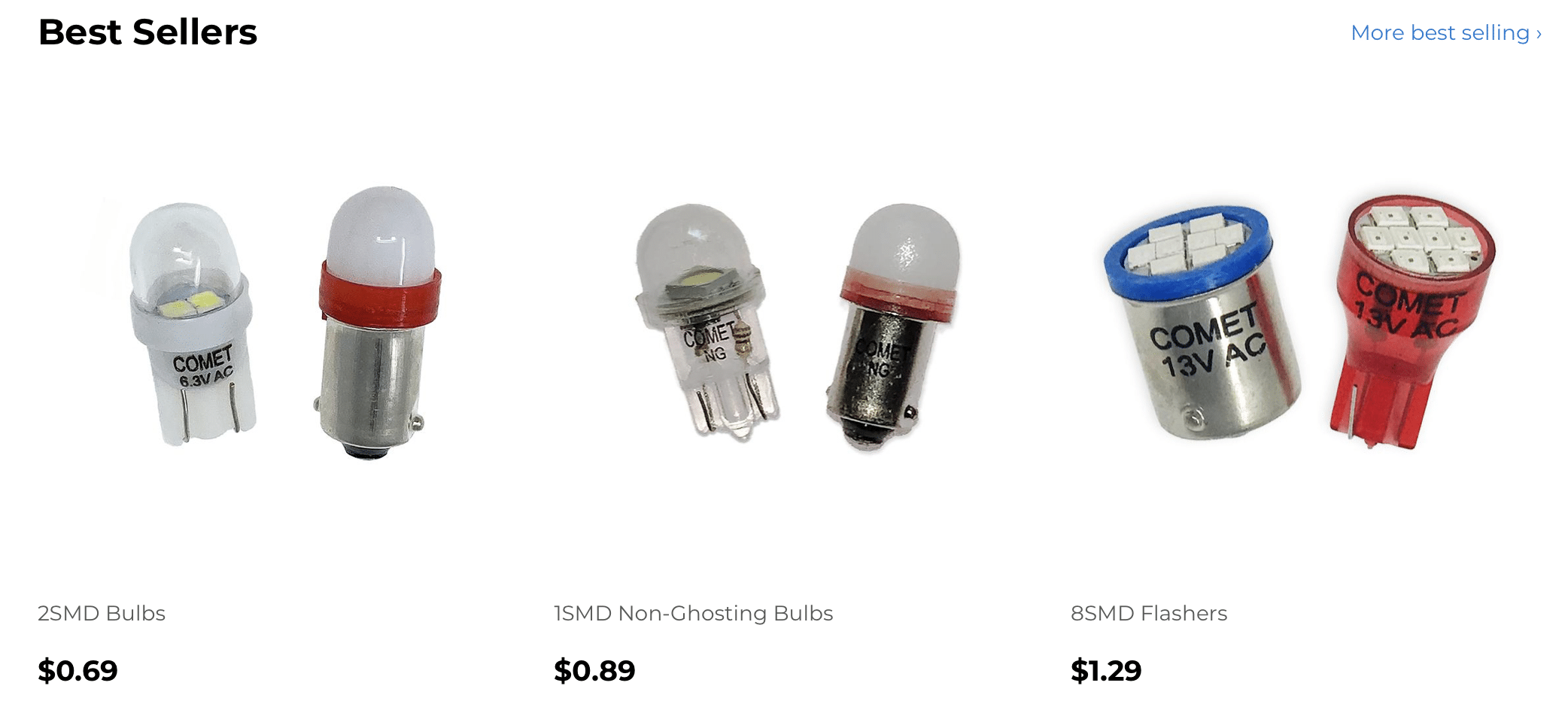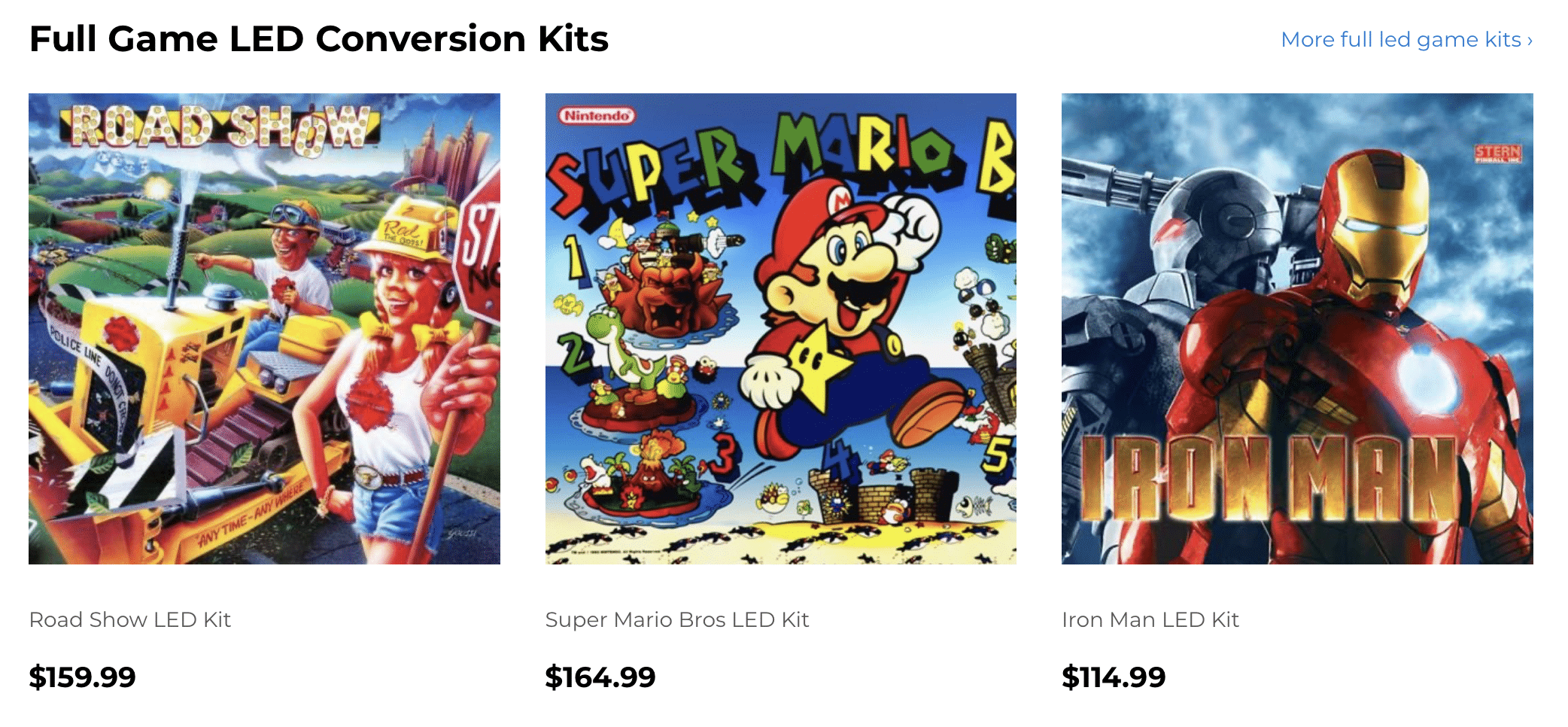 ---

---

Other Manufacturers
More

Team Pinball: The Mafia

Circus Maximus: Kingpin, Python's Pinball Circus

Homepin: Thunderbirds, Chinese Zombies

Suncoast Pinball: Cosmic Carnival

Great Lakes Pinball: Exposé

Haggis Pinball: Wraith, Celts

Pinball Brothers: Alien?, Queen?, Barry Oursler's Original Theme?, Playboy?

Dutch Pinball: Bride of Pinbot 2.0, Bride of Pinbot 3.0 (on hold), The Big Lebowski (production/legal issues)

Silver Castle Pinball: Timeshock

Phénix Pinball: Goblin Contest

Pinball Adventures: Punny Factory, Sushi-Mania, Ninja Mania, First Class, Canada Eh!

Disclaimer: Any articles, interviews, or mentions of pinball manufacturers or pinball products is NOT an endorsement.