Spooky Developments | The Mandalorian Updates | Results: Your main reason for playing competitive pinball is... | Poll: What is the most SUSPENSEFUL horror themed pinball machine? | Silver Falls Reveal | Aliens Arriving | New #1 Pinball Player | Kingpin Updates | Topper Reveals | John Youssi Interview | Haggis Pinball New Factory | Pinball Comics | Quest of the Month | Upcoming Pinball Events

— QUICK HITS —
Spooky Developments
Last week we got several updates from Spooky Pinball regarding their upcoming new title! First, Spooky shared the video below:
In that video they make some very interesting announcements, including that the new game would have multiple playable upper playfields and would be available in three different editions! Here are just a couple highlights from the video:
On Upper Playfields:
Spooky: "With the next game announcement, we took a very different path on the design for it and I'm really excited to say it is completely stacked and loaded up to the glass with multiple playable upper playfields. So sit tight, we're almost there folks, it is going to be super awesome and I can't wait to share it with everybody and talk all about it."
On Multiple Editions:
Spooky: "Moving forward we are going to have three editions of Spooky Pinball machines, there is going to be a Standard Edition, a Blood Suckers Edition, and a Collector's Edition."
They also share the Collector's Edition will cost under 10k, and that all new games will now come with:
quieter fans
Pinheck boards
improved flipper mechanics
molex connectors
felt metal protectors for the legs
easier slides to slide the playfield in and out
They also shared that they'll be moving soon into their new building.
Spooky also shared an image of the underside of the playfield which helped drive even more hype around the game!
The Spooky Pinside thread has been blowing up with speculation, including a couple renderings of what the game may look like based on the guts on the bottom – check out one iteration here and another one here.
You can follow along on the Pinside thread here!!
---
The Mandalorian Updates
Stern shared last week on their Facebook page that The Mandalorian Limited Edition models were in full production:
Recently Jack Danger of Dead Flip streamed the Premium version of The Mandalorian on his Twitch channel:
Dead Flip also had a game that showed off most of the game except for the final wizard mode – check it out if you don't mind spoilers!
Stern also announced a recent code update to The Mandalorian:
Finally, Marco Specialties were joined by Brian Eddy (Designer), and Tom Kopera (Lead Engineer) last week on PinTech Live where they chatted all things Mando!
---
Last Week's Poll Results
---
New Game Reveal Tonight: Silver Falls
Nick Baldridge, creator of Ranger in the Ruins, shared over the weekend that his new game, SILVER FALLS, will be revealed tonight on the Buffalo Pinball Twitch Channel!
For more information on Silver Falls, click here!
---
Pinball Brothers: Aliens Arriving
Alien pinball machines are now arriving in people's homes! We saw a Facebook post shared by Pinball Brothers that showed the first container of machines that arrived at CoinTaker:
Hurry Up Pinball showed gameplay of this Alien machine on their stream – check it out!
---
Eric Stone Now World's #1 Pinball Player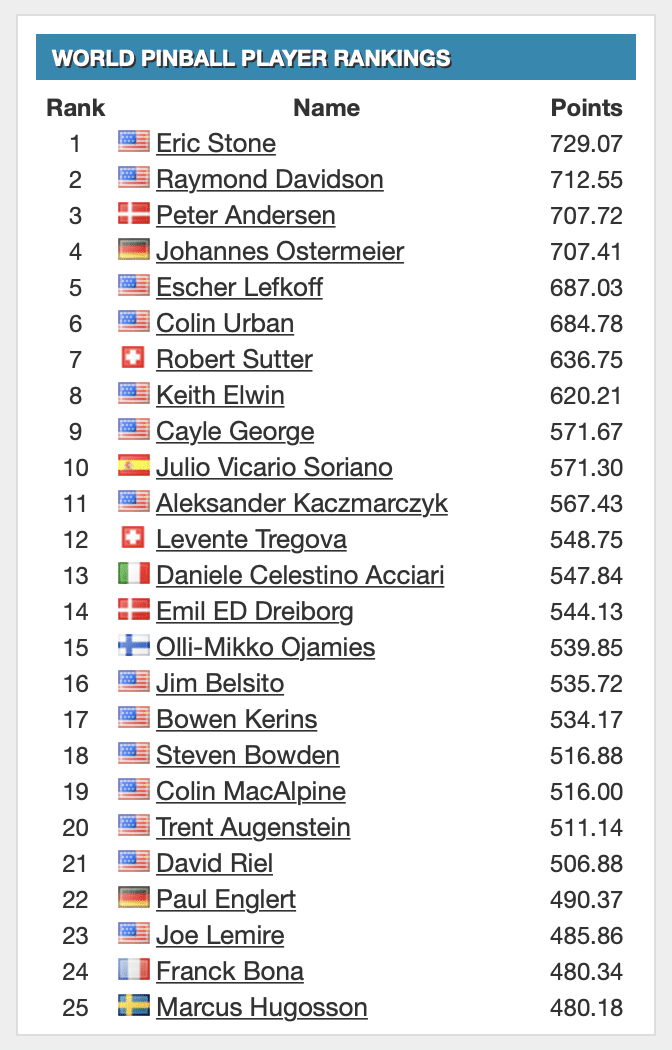 As the IFPA is gearing up to resume sanctioned events in August, we have a new #1 pinball player on the planet – Eric Stone! Congrats Eric!!
---
Kingpin Updates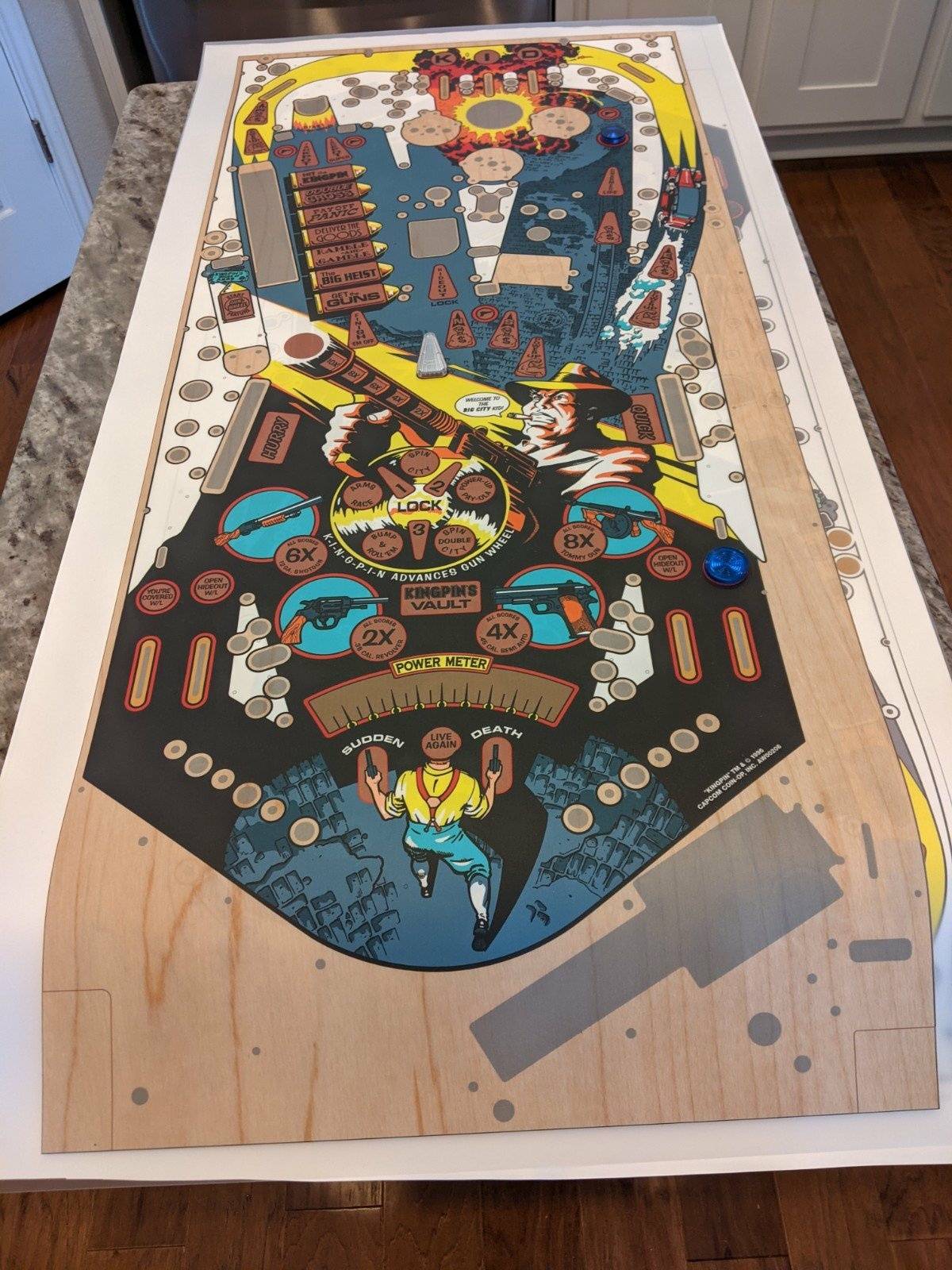 One of the folks involved in the Kingpin remake project gave a huge update last week on many aspects of the development of the game. Check out the full update on this Pinside post!
One item of note regarding the possible manufacturing of this machine stated that they plan to outsource the assembly process and that multiple manufacturers have showed interest:

Assembly – We've got several ideas about this. One thing I can say is that nobody on the team wants to set up a production line. We have multiple interested manufacturers, but it doesn't do much good to focus on "who" gets the gig yet until we have everything needed to build the darn thing.
We'll keep you updated here at TWIP as we learn more!
---
Topper Reveals: Guns N' Roses and Thunderbirds
Pinball Bazaar also revealed their GNR topper – check it out!
---
The Pinball Show: John Youssi Interview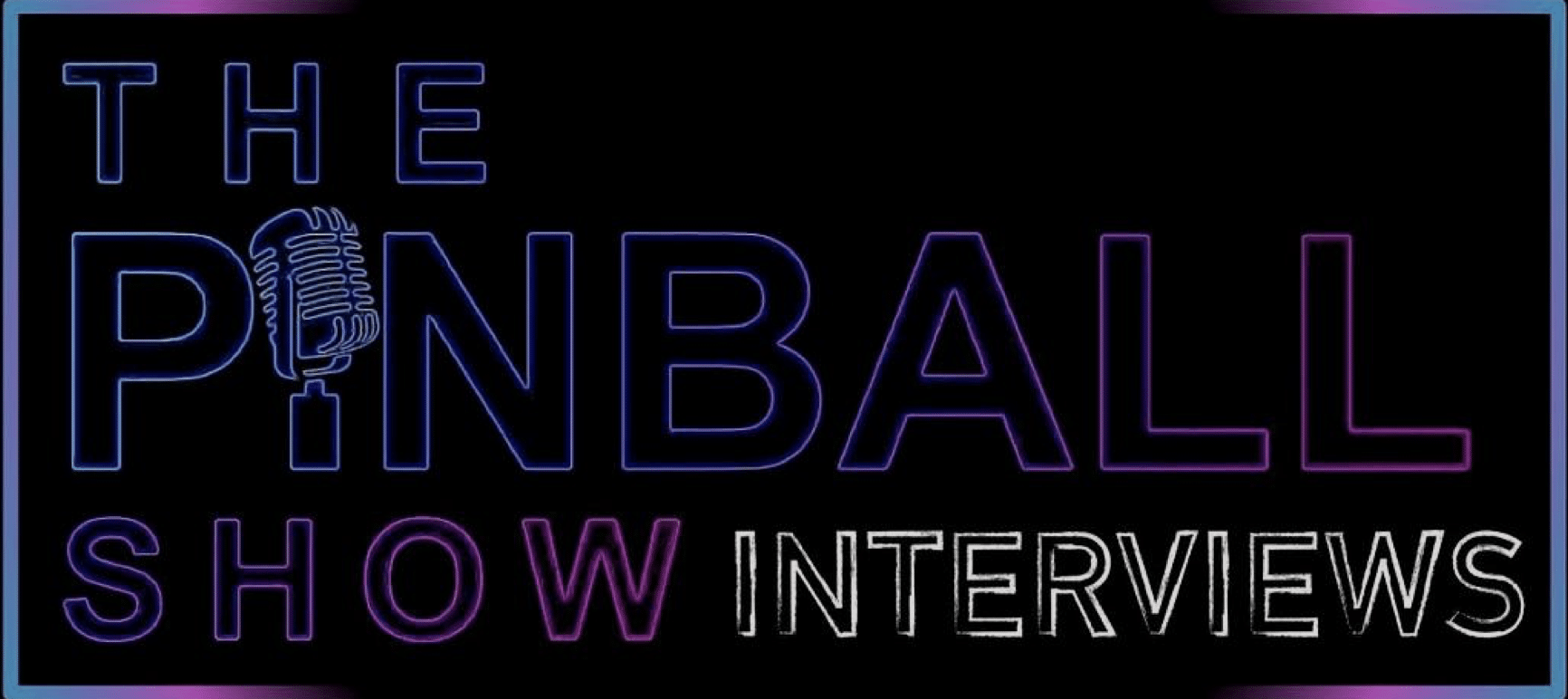 Recently The Pinball Show interviewed John Youssi! Here are just a couple highlights:
On having a larger budget for Twilight Zone and a FunHouse Clock:
Youssi: I don't know about that. Budgets were a big deal all the time. At the very beginning of a game there would be a lot of stuff in a game, and then things would get cut. What was cut out of the Twilight Zone? [thinks] I know on FunHouse there was a clock at the beginning and we lost the clock because Rudy was so expensive to put in the game…at the beginning there was a clock, at the end the clock was just inserts on the playfield.
On his next game:
Youssi: The game I'm working on now I'm not allowed to tell you about…It seems to me that everybody in the world knows what I'm working [on] but I just can't say it [laughs]. It is exciting.
He also talks about:
Willy Wonka and working with that license for the art
Mustang, Roller Coaster Tycoon, Dialed In, Big Buck Hunter, Addams Family, Twilight Zone, White Water
his days at Bally Williams
working with Pat Lawlor, Dennis Nordman, and Python Angelo
the red detonator button on Pat Lawlor games
Check out the full podcast here!!
---
Haggis Pinball New Factory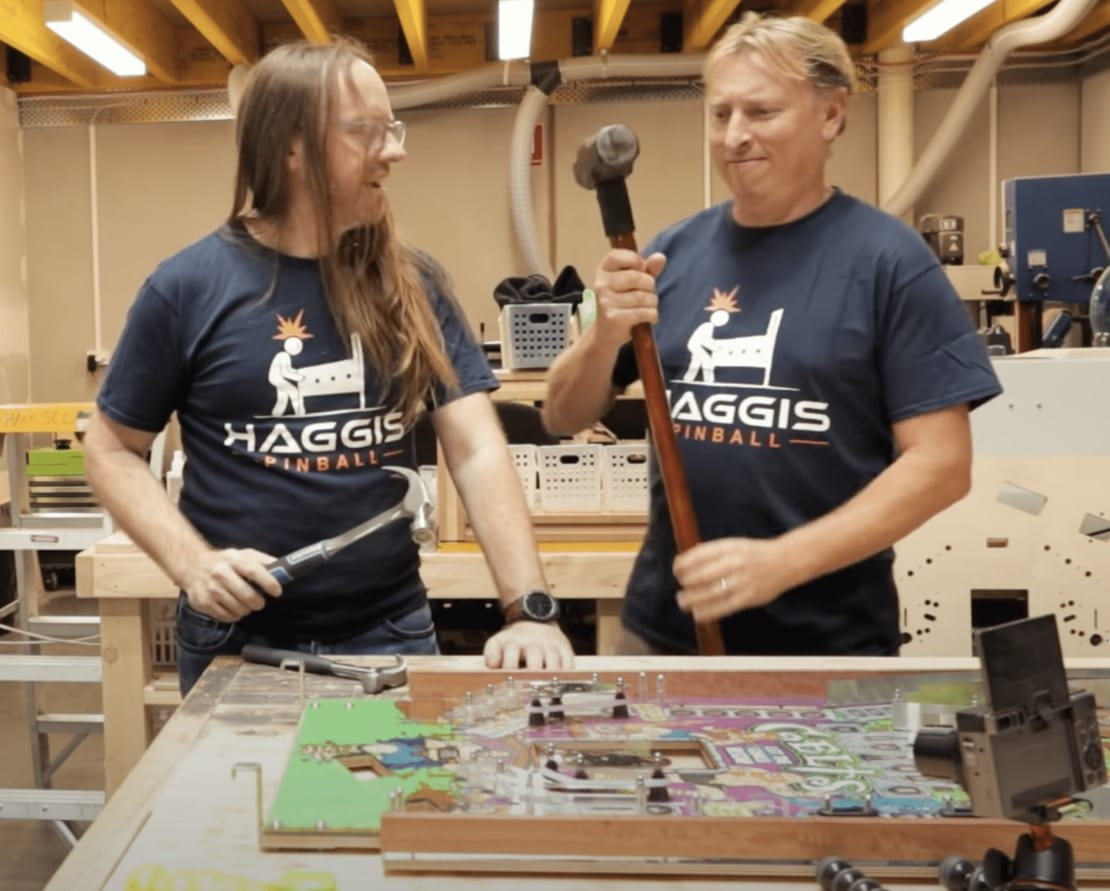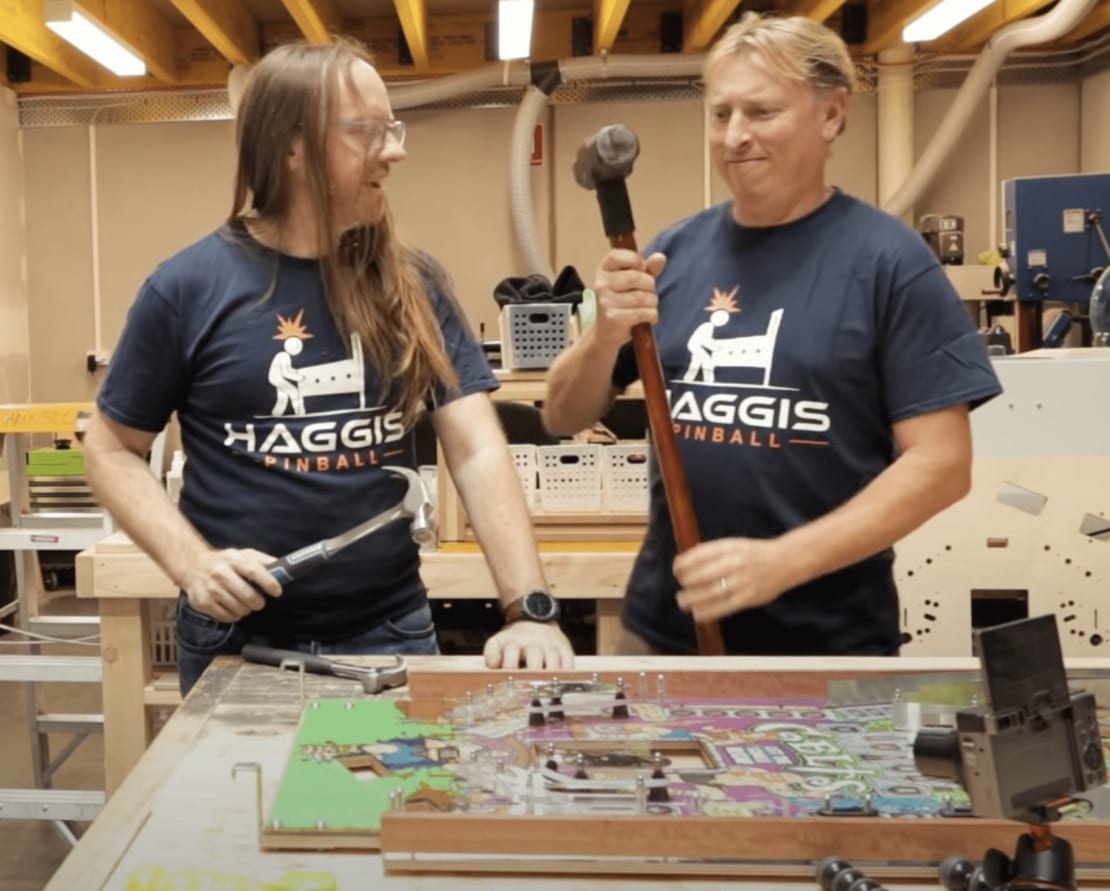 Recently Pinsider Screwloose posted about a visit he made to Haggis Pinball's new factory! He shared some cool pictures and gave some updates on their progress – check it out on Pinside here!!
EDIT: Late update! Haggis released a video update this weekend as well! Check it out:
---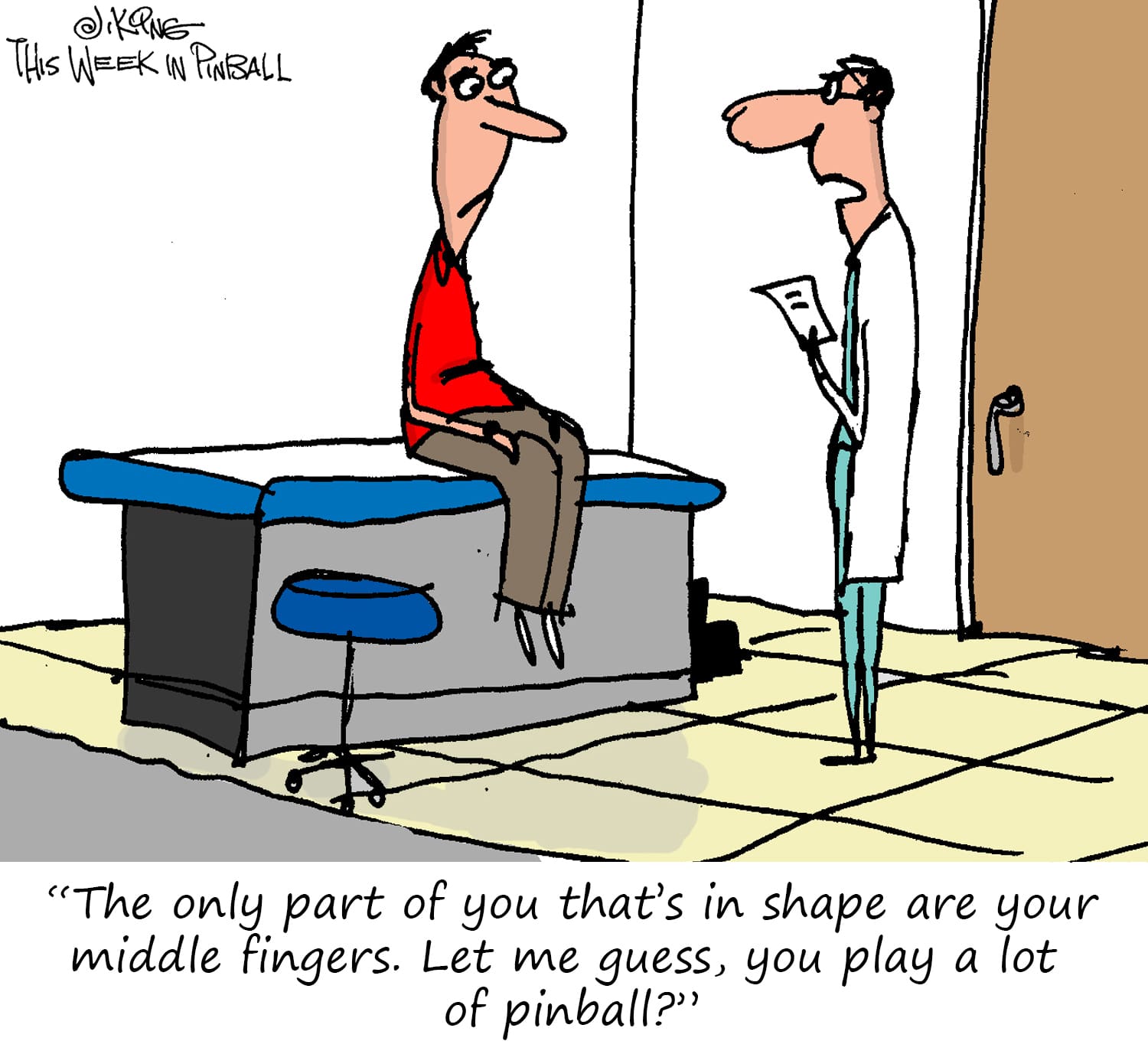 ---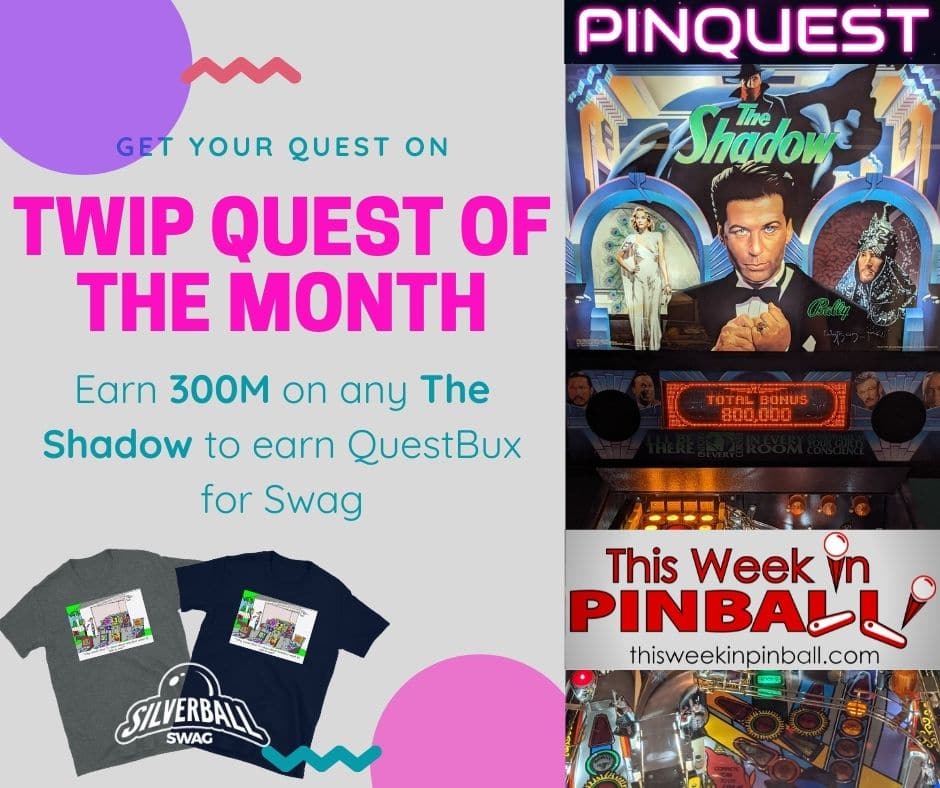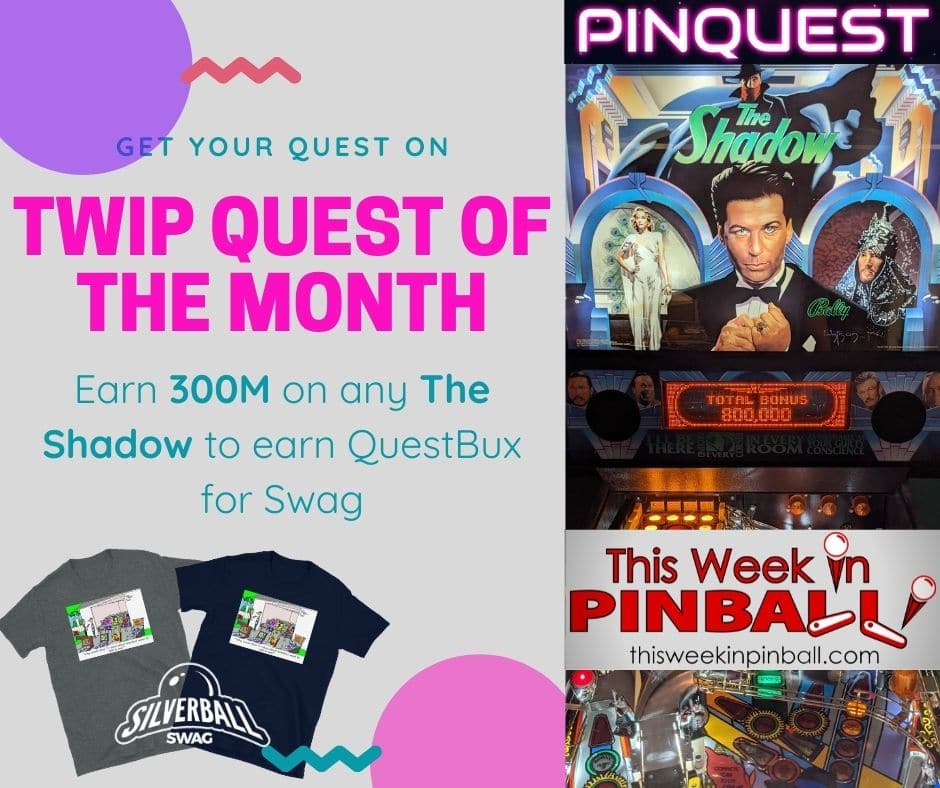 ---

— Cool and Crazy Stuff —
Before older sibling ages out of Texas foster care, she wants a family for both of them
Check out this super cool adoption story!!
---
Other Quick Hits:
---
Upcoming Pinball Events
[tribe_events_list limit="5″ venue="yes"]
---

Other Manufacturers
More

Team Pinball: The Mafia

Circus Maximus: Kingpin, Python's Pinball Circus

Homepin: Thunderbirds, Chinese Zombies

Suncoast Pinball: Cosmic Carnival

Great Lakes Pinball: Exposé

Dutch Pinball: Bride of Pinbot 2.0, Bride of Pinbot 3.0 (on hold), The Big Lebowski (production/legal issues)

Silver Castle Pinball: Timeshock

Phénix Pinball: Goblin Contest

Pinball Adventures: Punny Factory, Elements, Sushi-Mania, Ninja Mania, First Class, Canada Eh!

Disclaimer: Any articles, interviews, or mentions of pinball manufacturers or pinball products is NOT an endorsement.