The Mandalorian Reveal Stream | Spooky Tease | Results: What number of flippers make for the best pinball gameplay? | Poll: When a new pinball machine gets revealed... | Haggis Shares Updates | GNR Topper Coming Soon | deeproot Update | New Williams Mashup | Poor Man's 100th | Pinball Comics | TWIP Quest of the Month | LUPIN Pinball | Chumlee | Upcoming Pinball Events

— QUICK HITS —
---
The Mandalorian Reveal Stream
Last week Dead Flip's Jack Danger hosted the reveal stream of Stern Pinball's newest creation, The Mandalorian! Check it out:
---
Spooky Pinball Teases Next Game
Spooky Pinball started teasing their next game – keep an eye out for more teasers coming soon!!
---
Last Week's Poll Results
---
Haggis Pinball Shares Updates
Last week on their Facebook page, Haggis Pinball shared several updates including staff introductions and their new headquarters – check out all the updates here! One of the updates also shared that this is your last chance to reserve a Mermaid Edition of Fathom Revisited:
---
Guns N' Roses Toppers Coming Soon
Jersey Jack teased that Guns N' Roses will be revealing accessories options soon, including topper! Check it out:
The Art of Pinball also teased an upcoming Guns N' Roses topper last week – check it out:
---
deeproot Pinball Update – Retro Atomic Zombie Adventureland Update
Dear RAZA Customer:

First, I want to wish the amazing Mr. Bowden a very happy birthday. I'm honored he has decided to spend the occasion at work writing up more cool tips for his FunwithBonus.com website. It was nice to catch up with him this morning about RAZA.

While it has been six weeks since our last update, we wish there was more to update on. We are dealing with the same issues most other small and large businesses are. That is, still struggling with some vendors over supply chain and deliveries, unable to hire staff because of labor shortages, and dealing with inflationary increases in parts since we have not been able to execute quick enough. We come in every day and are chipping away at the diminishing obstacles to shipping our first RAZAs.

We want to keep communication open. However, it seems sometimes that these periodic updates don't convey the progress that is happening, nor does it solve the real goal of delivering games. At this point we do not expect to send another mass update about RAZA until after the July 4th weekend.

In the mean time, if some RAZA customers wish to rescind their contracts and request their payments back, we will offer those on a first-come, first serve basis starting June 1, 2021. You can reply to this email or use our online contact form on our website. Please include your name, order number, and a request to rescind the RAZA Purchase Contract. Once accepted, your request is irrevocable.

For those waiting on the wait list, please again do not contact us to check on if you have a machine or not. We will do our best to fill as many requests as we can from the rescinded machines, in order on the wait list, at the end of the RAZA run. Since the list has grown from the last mass email, we cannot guarantee to be able to accommodate everyone.

Best!
-Robert J. Mueller, Principal
deeproot Pinball
---
Brian Allen Teases New Williams Pinball Mashup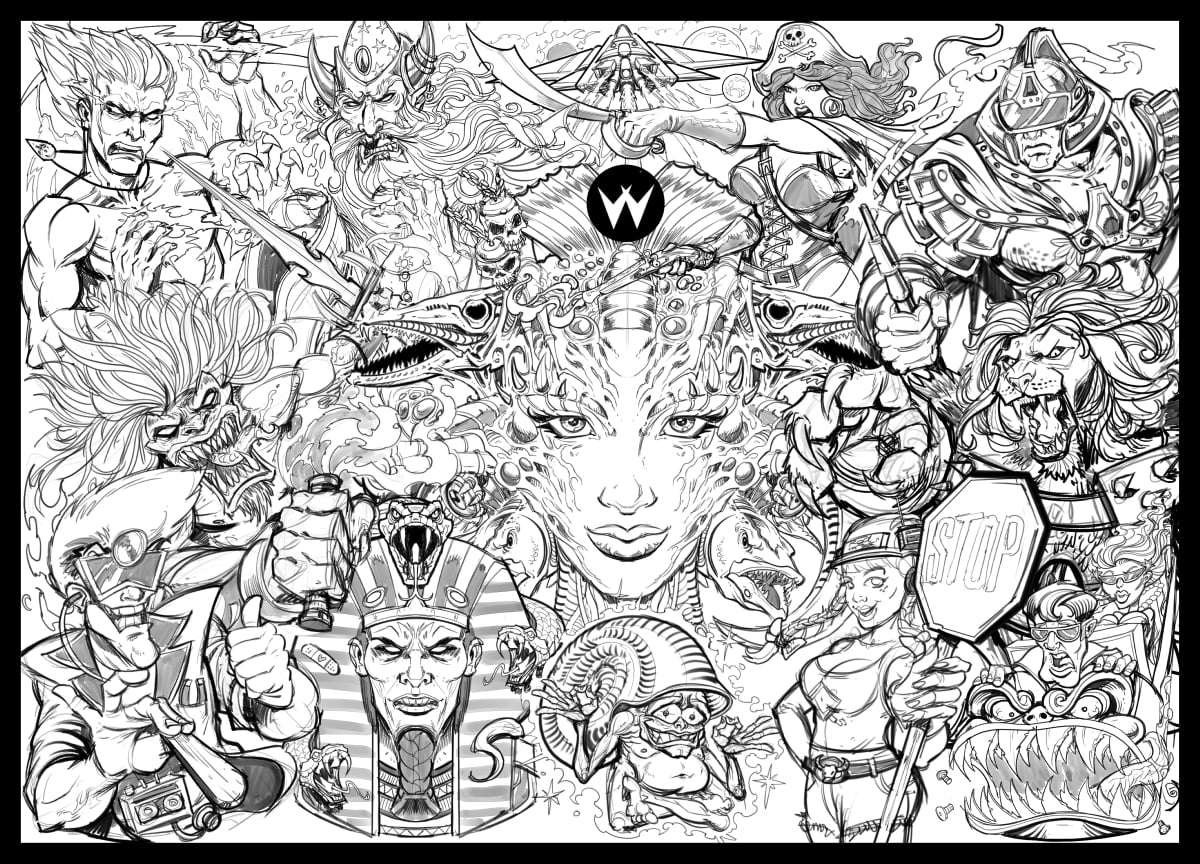 ---
Poor Man's Pinball Podcast 100 Episodes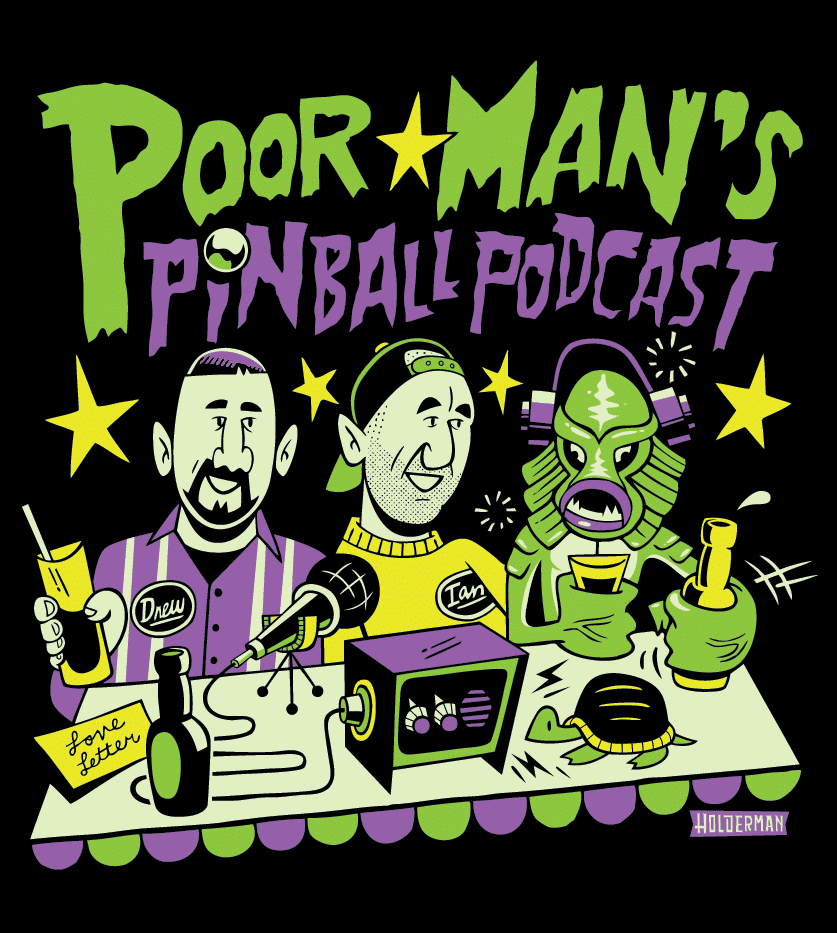 Congrats to the Poor Man's Pinball Podcast on 100 entertaining episodes!! Check out their 100th episode on Twitch here – here is to 100 more!!
---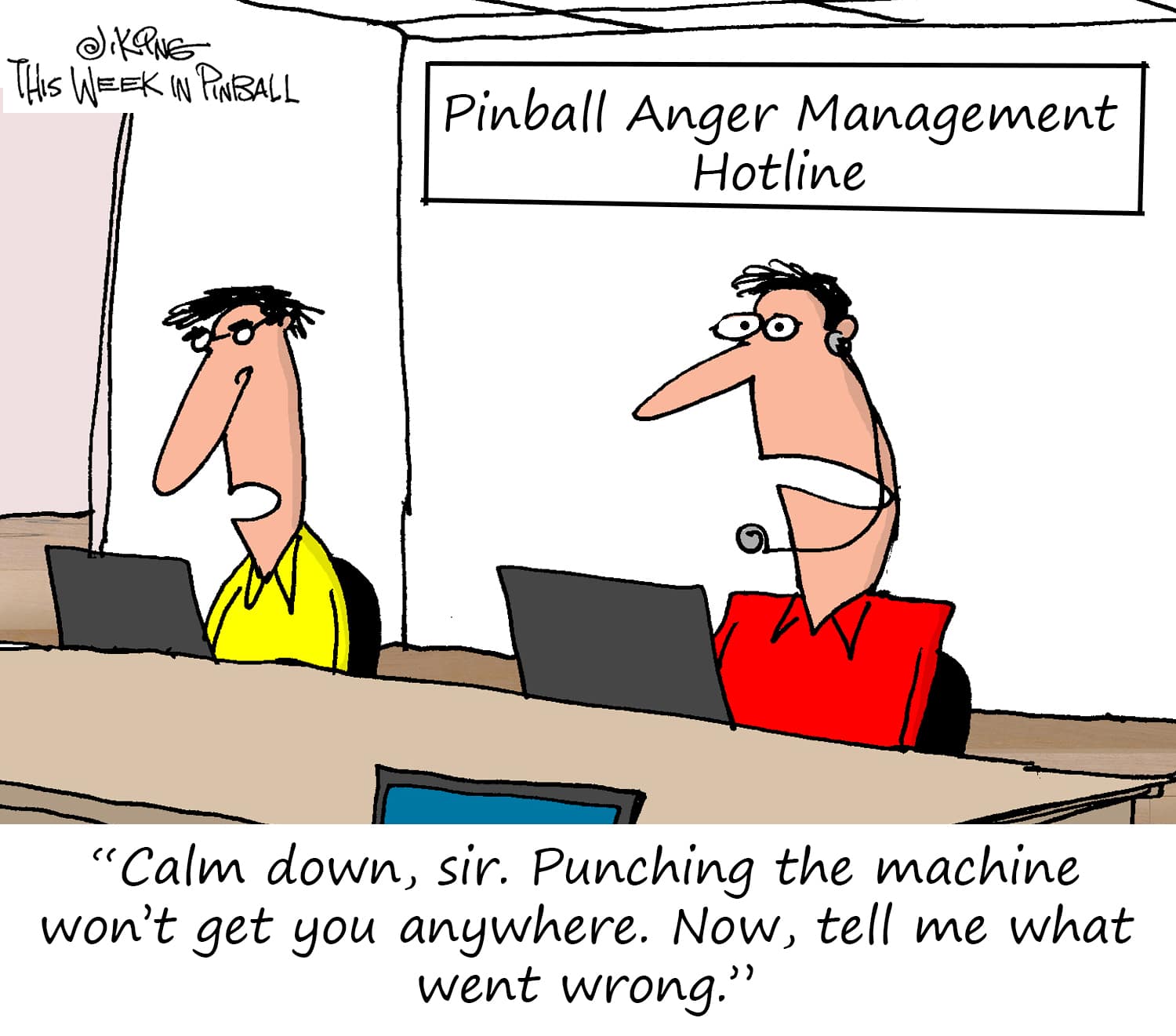 ---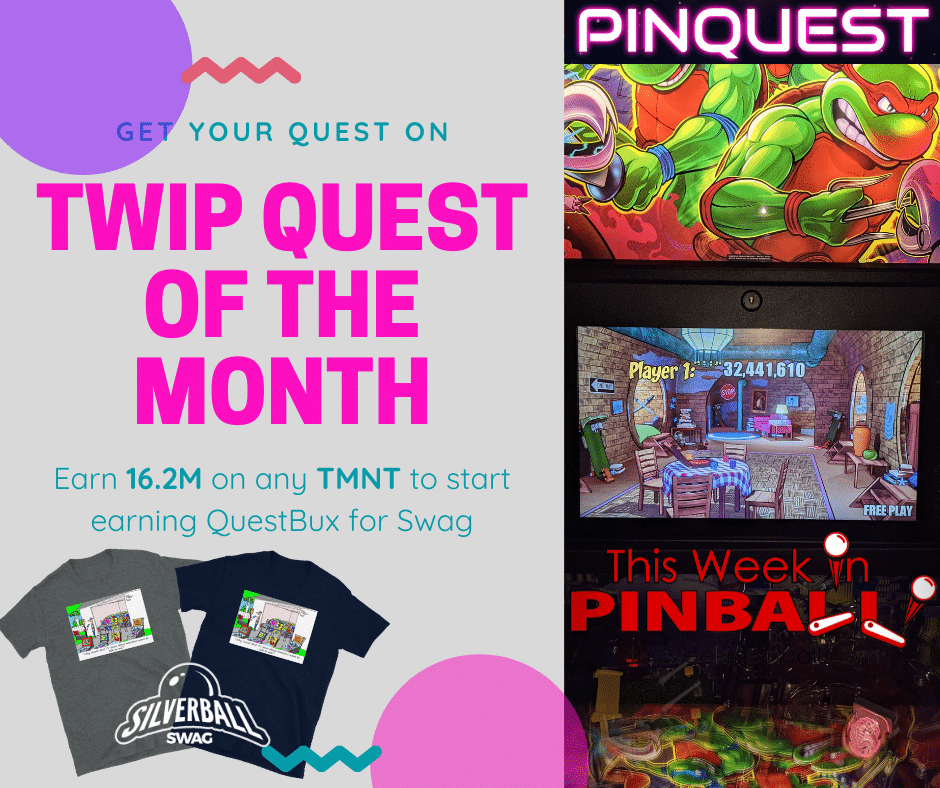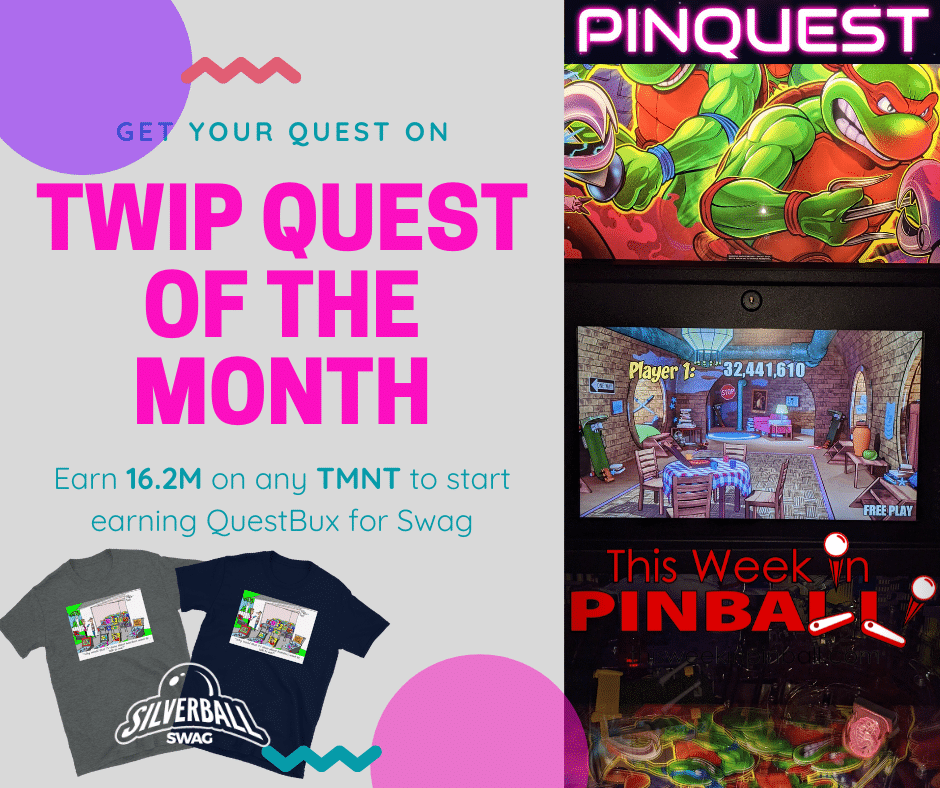 This Quest will be available between 5/24 – 6/24
---

— Cool and Crazy Stuff —
LUPIN Pinball Update
---
"The Two Rare Pinball Machines That Caught Chumlee's Eye On Pawn Stars"
---
Other Quick Hits:
---
Upcoming Pinball Events
[tribe_events_list limit="5″ venue="yes"]
---

Other Manufacturers
More

Team Pinball: The Mafia

Circus Maximus: Kingpin, Python's Pinball Circus

Homepin: Thunderbirds, Chinese Zombies

Suncoast Pinball: Cosmic Carnival

Great Lakes Pinball: Exposé

Dutch Pinball: Bride of Pinbot 2.0, Bride of Pinbot 3.0 (on hold), The Big Lebowski (production/legal issues)

Silver Castle Pinball: Timeshock

Phénix Pinball: Goblin Contest

Pinball Adventures: Punny Factory, Sushi-Mania, Ninja Mania, First Class, Canada Eh!

Disclaimer: Any articles, interviews, or mentions of pinball manufacturers or pinball products is NOT an endorsement.