The Wild Dog Arcade is our personal arcade, mainly dedicated to pinball! but we do classic video games, pool, etc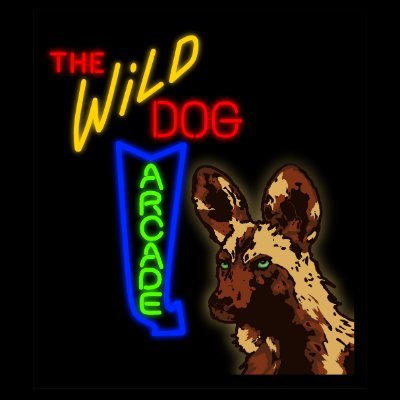 The Wild Dog Arcade is our personal arcade, mainly dedicated to pinball! but we do classic video games, pool, etc
5.0 out of 5 stars (based on 8 reviews)
Reviews
Loyal, enjoying
These guys are super awesome! Not many people stream hardcore and support hardcore like these guys! As a new player in pinball having these superstars so involved and always watching other people's stream gives us the motivation! Thank u guys xoxo rschultz17
Reasons to checkout @WildDogArcade
Ed an' Gary run a fantastic stream. From their layout to the lights, the audio down to the shuffle cam. They always talk about what they love, while keeping it light. This Pandemic has sucked, @WildDogArcade has filled a little void I needed. In a place I didn't know about, on a platform I never enjoyed before. Amazing humans whom I always look forward to hanging out with whenever I see them streaming. I allow @WildDogArcade to push notifications to my mobile, does that say enough!
Best stream on twitch
Ed and Gary have an amazing selection of pinball machines. They also use quality equipment for best results, very friendly and extremely knowledgeable about pinball. The best pinball stream on twitch
Twitch.tv/wilddogarcade
Ed and Gary are the bees knees! Tune in next time they go live and you will quickly see why.
Highly Entertaining Stream, Awesome People
WildDogArcade streams IRL pinball games from all eras in their impressive home arcade (digital pinball as well, and occasionally retro games!). In addition to having a great lineup and extensive knowledge of pinball inside and out, their stream looks amazing, and their personalities and sense of humor are really fun. When they aren't streaming, you'll find them online supporting other streamers in the online pinball community. A+
Submit Your Review