Tune in March 28th at 8:30 PM Eastern/7:30 PM Central!
---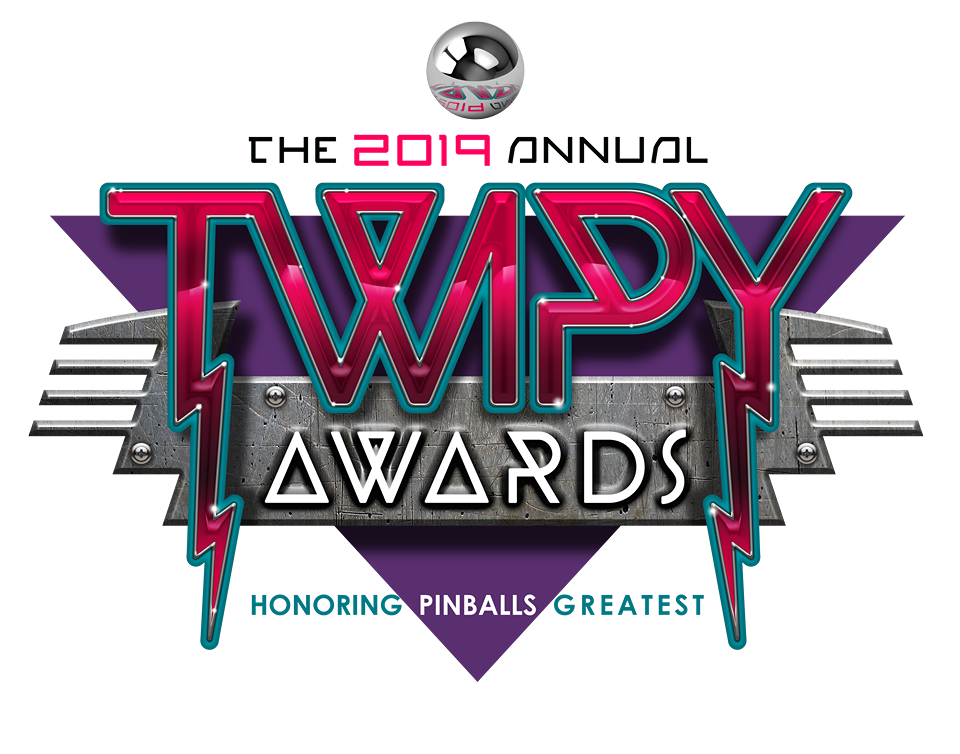 Incredible logo by Christopher Franchi
ANNOUNCEMENT!! The TWIPYs will be held on March 28th at 8:30 PM Eastern/7:30 PM Central!! As mentioned previously, the hosts are Imoto Arcade and Cary Hardy and they have been doing INCREDIBLE work creating amazing assets for the show.
The TWIPYs will be Premiering via YouTube (at this link when it goes live). After looking at several different options and after all that has happened, this is the option that will be best suited for this year. For those unfamiliar with YouTube Premieres, they let you watch and experience a new video like a movie or TV show premiere, and there is a chat room where we can all interact.
We have awesome presenters and cool surprises that we can't wait to show you! You won't want to miss this, it will be the pinball event of the year!!
(And really, what else will you be doing??)
---
TWIPYs Overview
The TWIPYs are a "People's Choice" type awards, where the public votes for their favorites in the pinball world.
---
Game Nominees
Black Knight: Sword of Rage
Cosmic Carnival
Elvira's House of Horrors
Jurassic Park
Medieval Madness Remake New Edition (Light Show and Display/Animations only)
Munsters
Oktoberfest
Star Wars Home Edition
Star Wars Comic Edition (Artwork only)
Willy Wonka and the Chocolate Factory
Note: Games that were shipping to customers between December 1st, 2018 – December 1st 2019 are eligible.
---
Game Specific Categories
Best Theme – Based on THEME ONLY
Best Animations and Display
Best Lightshow
Best Toys and Gimmicks
Best Theme Integration
Best Music and Sound Effects
Best Callouts
Best Rules
Best Playfield Gameplay and Layout
Best Artwork
Game of the Year
---
WRITE-IN Categories
Favorite Pinball Streamer
Favorite Pinball Podcast
Favorite Pinball YouTube Channel
Favorite Pinball Mod of 2019
Favorite Home Brew Pinball Machine
Rookie of the Year
Favorite Competitive Pinball Player
Favorite Pinball Website
Favorite Pinball Publication, Writer, or Article
Favorite Pinball Location
Favorite Pinball Convention
Favorite Pinball Tournament/Competition
Favorite Pinball League
Favorite Pinball Topper of 2019
---