Podcast about the Game, Hobby & Industry we call Pinball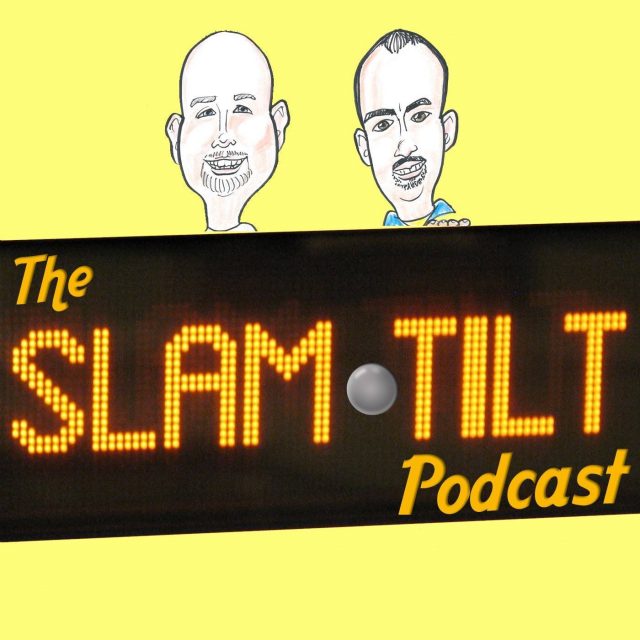 Ron Hallett & Bruce Nightingale
Podcast about the Game, Hobby & Industry we call Pinball
4.7 out of 5 stars (based on 22 reviews)
Reviews
the "wrecking crew" of pinball podcasts
Ron & Bruce are in this for all the right reasons. Their friendship shows through with stories, banter, and yes, the occasional ball/dick jokes. But behind that ball/dick joke is a genuine love for the world of pinball and everybody in it. Their coverage of new machines, competitions, conventions, and local stuff combined with the understated breadth of expertise these two gentlemen(?) possess delivers an outstanding show.
Thank you both for keeping this going for as long as you have!
My favorite pinball podcast
Ron and Bruce have the best pinball show. Being old friends they have great banter, and their pinball knowledge is very deep! Every episode is entertaining and informative.
these guys are legends
Bruce and Ron are the kings of pinball comedy. They crack me up multiple times an episode. But all that goofiness is backed up with decades of knowledge and experience. When these fellas speak you shut up cus your either gona lean somthing important or laugh your ass off. They have the classic straight man/funny guy formula down to a science. Can't get enough bruceisums!!
These guys make me laugh
Love the unfiltered independent content which is a good mix of pinball stories, opinions on machines, personalities, fixes and general knowledge. Hope these guys keep going with their efforts to put this out.
My number 1 favorite podcast.
Ron and Bruce pull no punches and share stories of their day to day experiences, tournaments, and years of memories in the pinball hobby (and business in Bruce's case) as well as occasional interviews and guests.
Having left upstate NY for the south many years ago, it is heartening to hear pinball discussion and humor from my old stomping grounds. (hehe STOMP) Keep up the good work!
Submit Your Review