Podcast about the Game, Hobby & Industry we call Pinball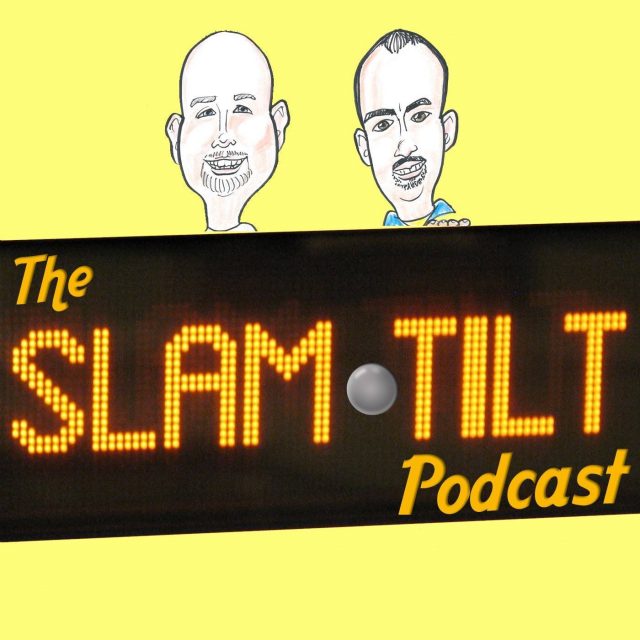 Ron Hallett & Bruce Nightingale
Podcast about the Game, Hobby & Industry we call Pinball
4.7 out of 5 stars (based on 22 reviews)
Reviews
My must listen to pinball podcast
When I see a Slam Tilt podcast come out I make sure to listen to it as soon as possible. They have a humor and companionship that at most times is endearing; only a few times comes off as cringy. I love that they cover repairs since that is one of my favorite parts of the pinball hobby. This is one of my favorite podcasts and will keep me coming back
Great Podcast
Great Podcast . Just kill Tournament talk . Boring . Rest of show great
Serious Content Covered in a Light Hearted Way
You could be excuses for thinking Bruce and Ron are just kiddinging around but they both have a ridiculous knowledge of pinball machines, how they work and how to fix them. Content is good and brutally honest but happy to acknowledge if and when they get things wrong. They have almost got 200 hours of podcasts which are worth a listening.
Slamtastic Pod
Possibly my favorite pinball podcast. Ron and Bruce have great chemistry and you can truly feel their real life friendship come through in the way they interact. Great banter and they never take themselves too serious. Topics cover everything including news, tech, and tournaments. Excited every time a see a new Slam Tilt in my pod feed!
Its a podcast
Gave the show a chance after listening to Silverball Chronicles (Which is a great show). Bruce Nightingale just rubs me the wrong way. Ron is a good co host so I am bumping up my score to two stars.
Submit Your Review