Podcast about the Game, Hobby & Industry we call Pinball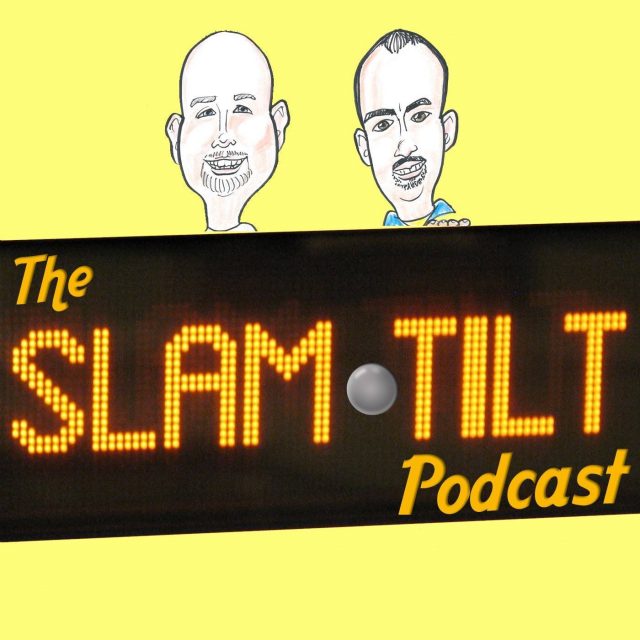 Ron Hallett & Bruce Nightingale
Podcast about the Game, Hobby & Industry we call Pinball
5 out of 5 stars (based on 9 reviews)
Reviews
These guys make me laugh
Love the unfiltered independent content which is a good mix of pinball stories, opinions on machines, personalities, fixes and general knowledge. Hope these guys keep going with their efforts to put this out.
My number 1 favorite podcast.
Ron and Bruce pull no punches and share stories of their day to day experiences, tournaments, and years of memories in the pinball hobby (and business in Bruce's case) as well as occasional interviews and guests.
Having left upstate NY for the south many years ago, it is heartening to hear pinball discussion and humor from my old stomping grounds. (hehe STOMP) Keep up the good work!
The Siskel & Ebert of pinball podcasters
Ron and Bruce are a paradoxical pair of pinball personalities, but are also exceptionally knowledgeable and entertaining to listen to! I am always eager to hear both of their takes on pinball games both past and present. Covering a wide gamut of pinball topics such as: industry news, game reviews, tournament updates and home repair tips. There is something for anyone interested in "all things pinball".
Favourite Podcast…. no drama just entertaining honest informative content
Favourite podcast…. Ron and Bruce tell it as they see it and don't take themselves too seriously. A podcast for the content and community not their own egos…. only podcast which came close was the Pinheadz Podcast and Head2Head.
Knowledgable, Experienced, Funny, Corny, Goofy, Juvenile — Worth a listen
These guys have a great show. They manage to mix in middle school humor with some real love of pinball in a very cool way.
Submit Your Review