Podcast about the Game, Hobby & Industry we call Pinball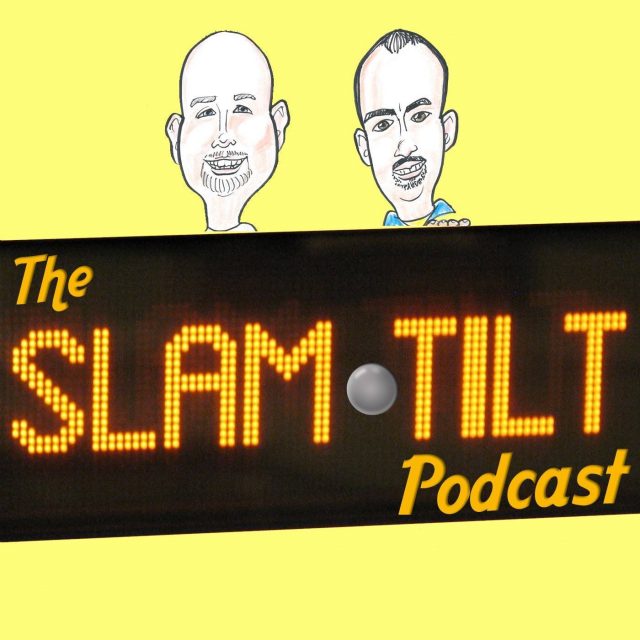 Ron Hallett & Bruce Nightingale
Podcast about the Game, Hobby & Industry we call Pinball
4.7 out of 5 stars (based on 18 reviews)
Reviews
Its a podcast
Gave the show a chance after listening to Silverball Chronicles (Which is a great show). Bruce Nightingale just rubs me the wrong way. Ron is a good co host so I am bumping up my score to two stars.
Real good mixture of all the elements of the hobby
Heard Bruce guest on another pod and really enjoyed his takes and up front honesty. Searched and found the Slam Tilt pod and enjoyed it alot. Great content. Will become one of my must listen pods.
pretty cool, but let's get to the point
pretty good pod. ron and bruce are a good tandem. However, too much specific tourney talk, and too much inside tech talk. I like the topical content though. This is one of three pods i listen to
A favorite podcast
Ron and Bruce are very fun to listen to and provide great information! I'm always happy when a new episode is uploaded!
Mostly like, with a few bumps
I've enjoyed this pod over the years, lots to like about it. Could do without tournament talk, which is like listening to a 5 yr old tell you about a meaningless dream with excruciating detail… Bruce bitching about games often sounds pouty… and they swore off Chris "Kaneda" Kooluris… refuse to say his name (which seems completely childish… yet it's pretty obvious they listen to him. Those are my three gripes. Otherwise, enjoy the pinball banter and co-host Zach (when he's on). Keep it up!
Submit Your Review