We got our first look at the Beatles pinball machine this week – if you have not seen the video, you can check it out below!
So what do we know about the Beatles pinball machine?  Let's go through some of what we know and some new rumors we're hearing!
Timeline
Below is a timeline of the Beatles pinball machine, leading up to the announcement on Tuesday:
---
NOTE: During that interview, Head2Head Pinball and Joe had the following exchange:
H2H: "What do you think makes a good license these days?  You obviously have a lot of licenses you now deal with, what…would make a great pinball?"
Joe K: "I think it is the collectability of it.  I think the affinity people have for the brand.  The emotional attachment that people have for it.  Do you guys ever see that guy James Corden, he has that talk show?  And last week there was a video he did – he does that carpool karaoke.  Did you see him with Paul McCartney?  I mean, it was one of the best things I've seen on TV in years.  Do you know how many views it's had in a week?  100 million.  100 million views.  You go, that is pretty powerful, that is what you want to look for, something that powerful."
---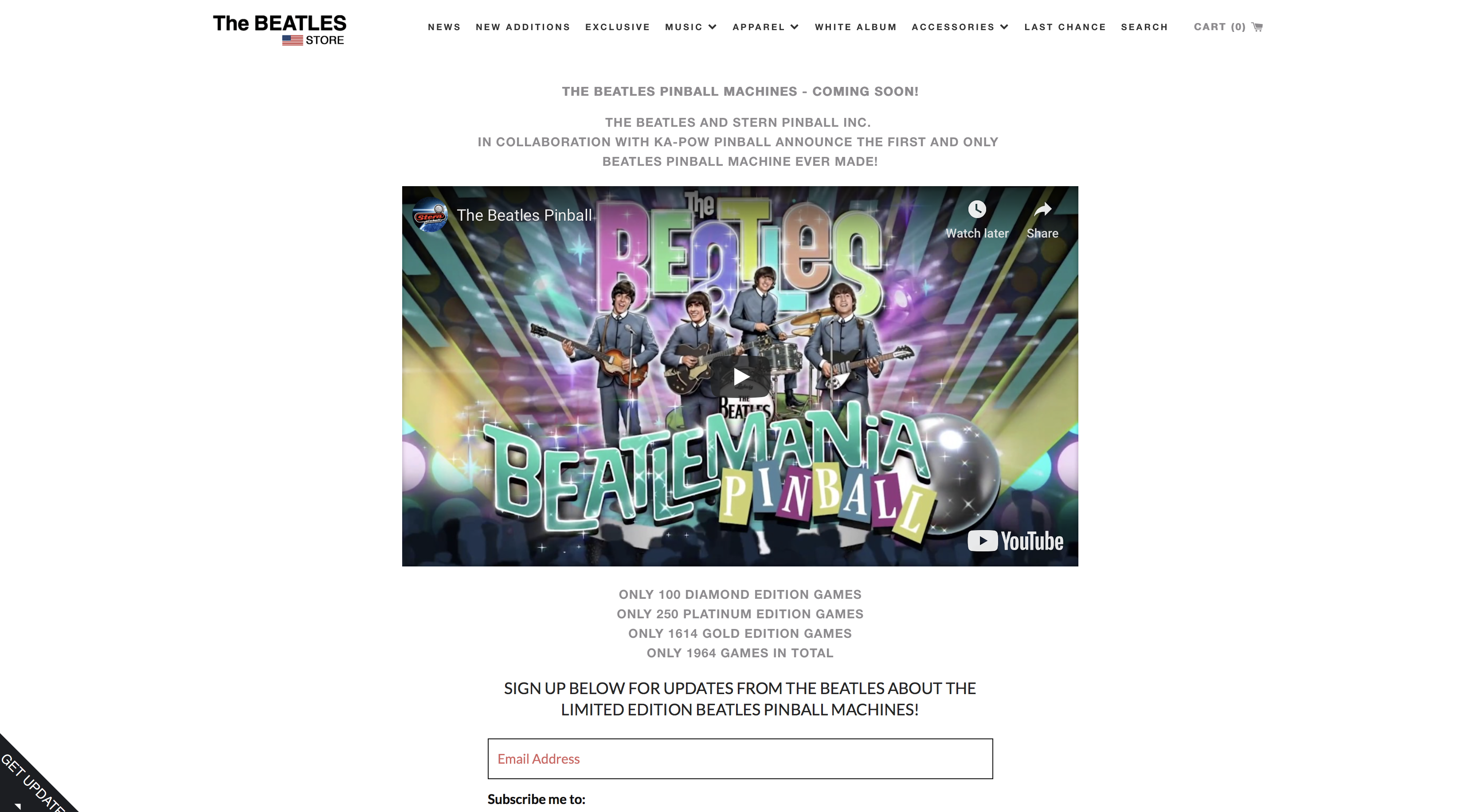 ---
The Beatles Pinball Machine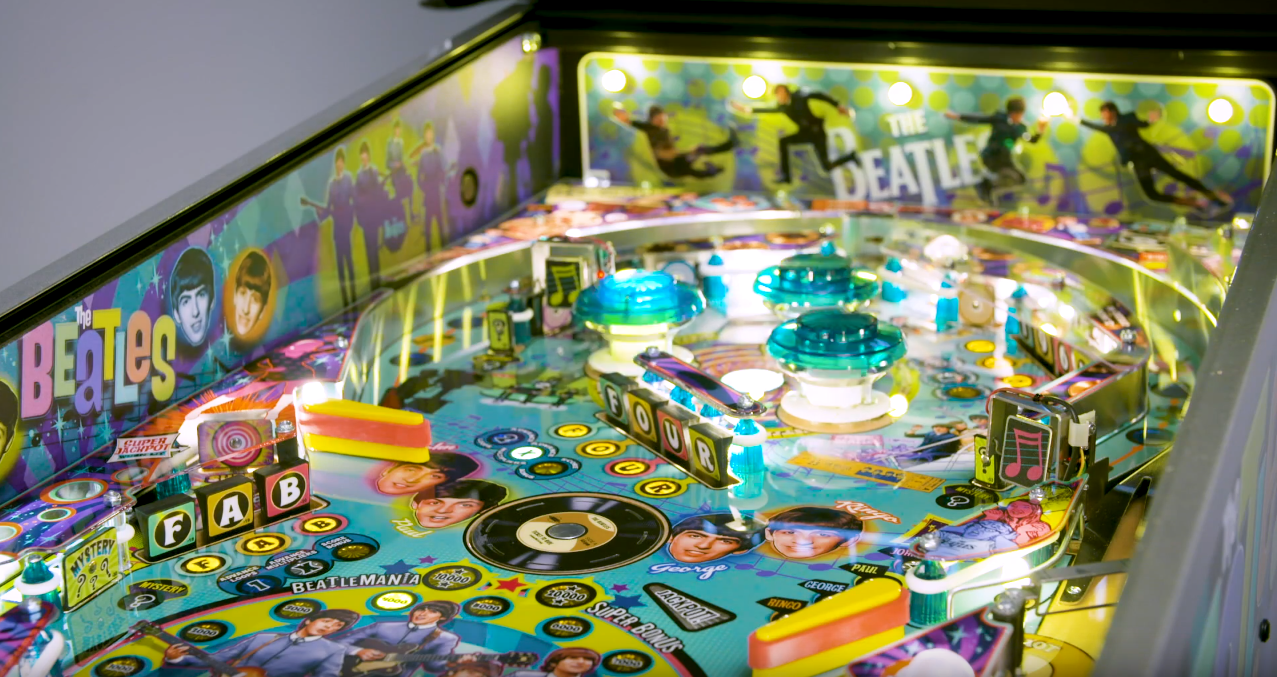 As expected, it is a reskinned Seawitch layout with several differences with artwork by Christopher Franchi.  (Check out a picture of the Seawitch Pinball playfield layout here!)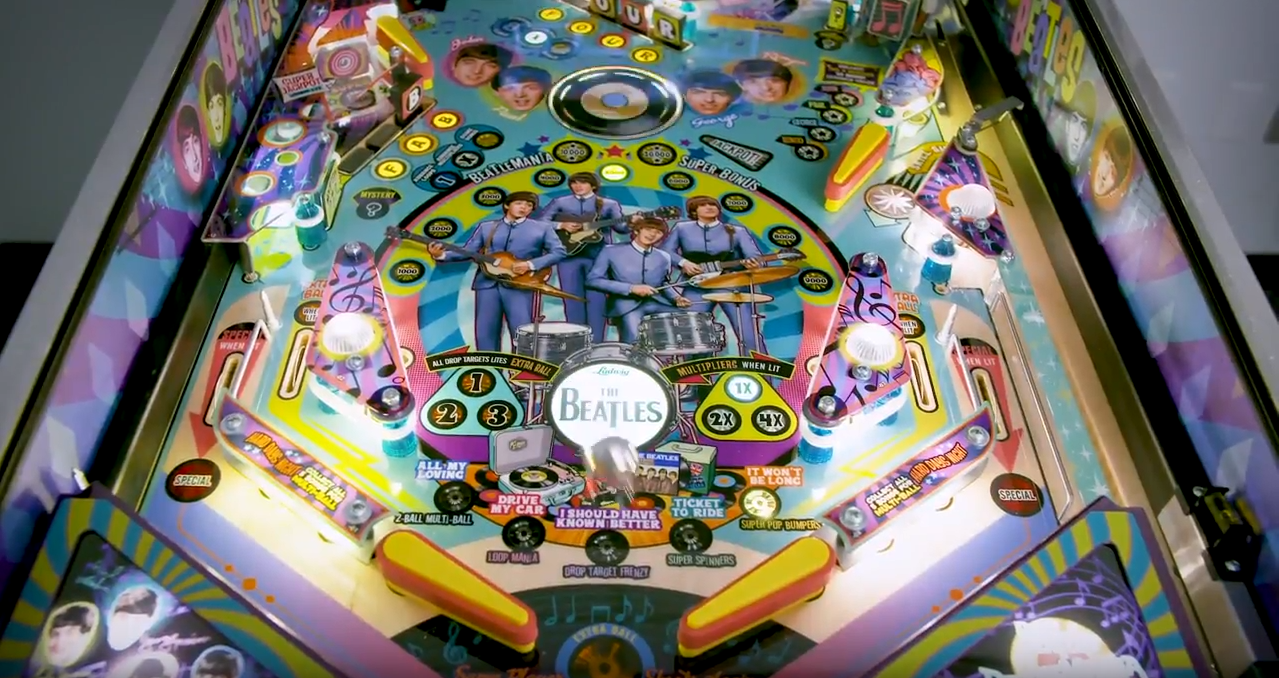 Availability
According to The Beatles Store article, there will be 1964 total machines made, with 1614 of those being a GOLD Edition, 250 being a PLATINUM Edition, and 100 being a DIAMOND Edition.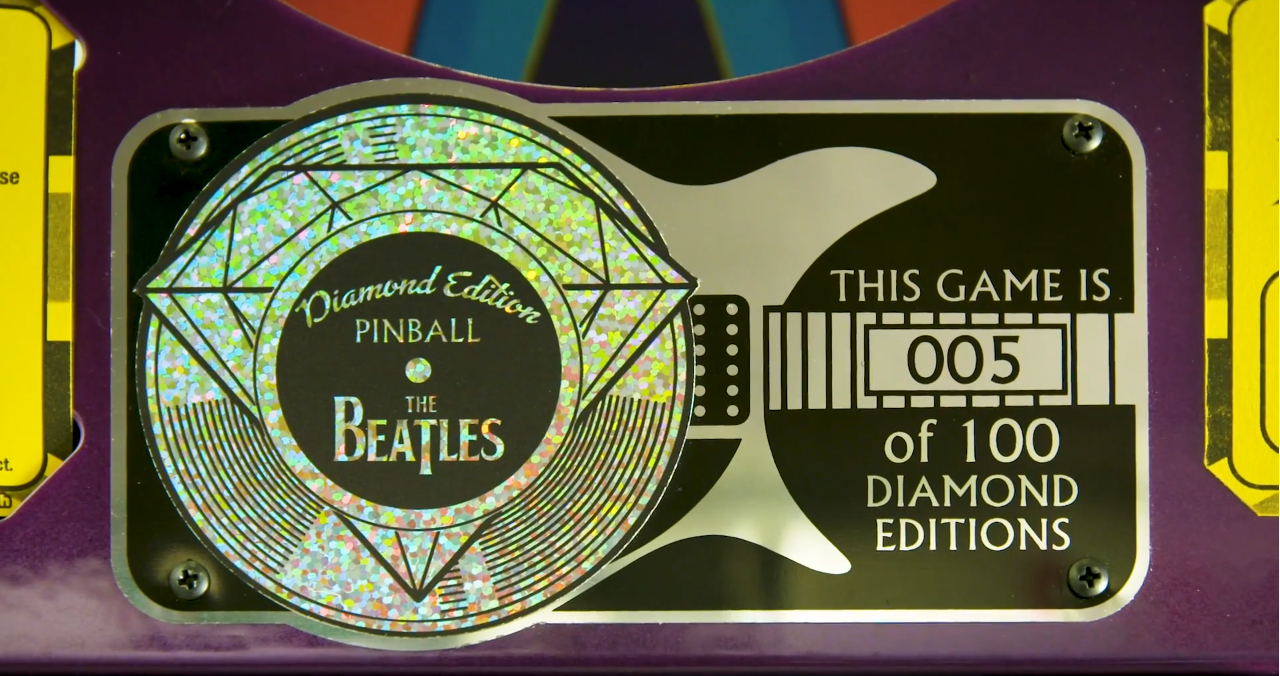 Physical differences between Seawitch and Beatles
A spinning disk with a magnet in the middle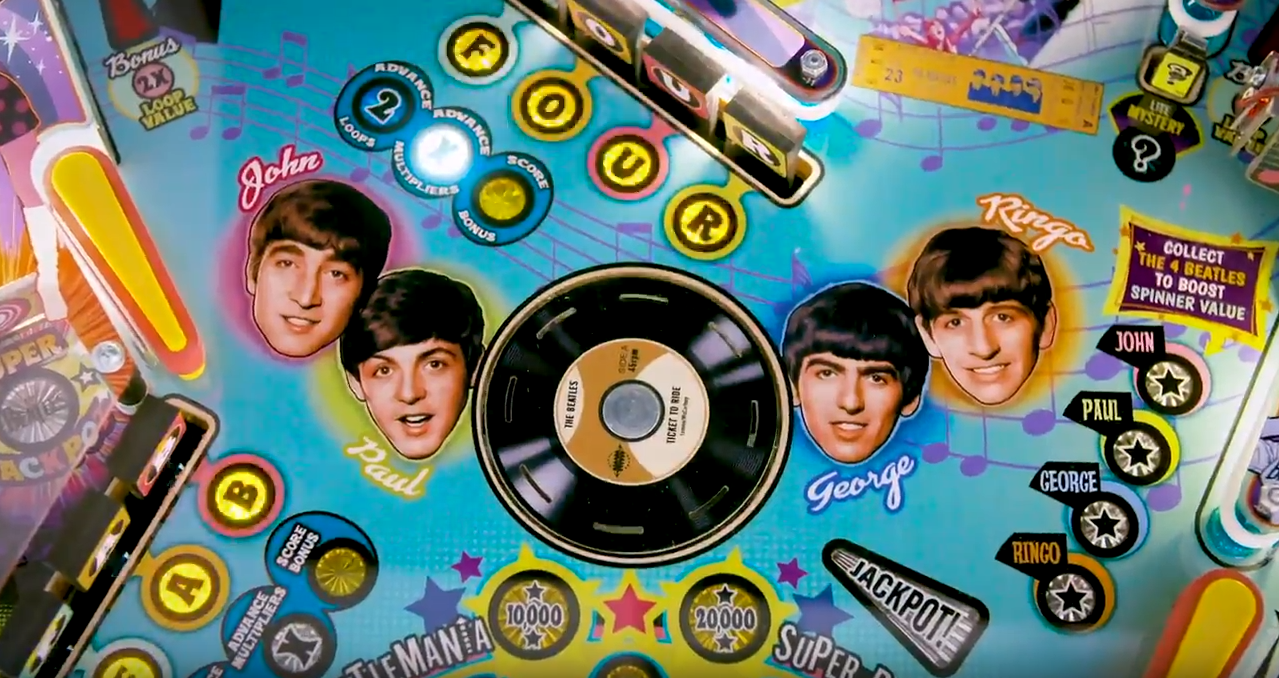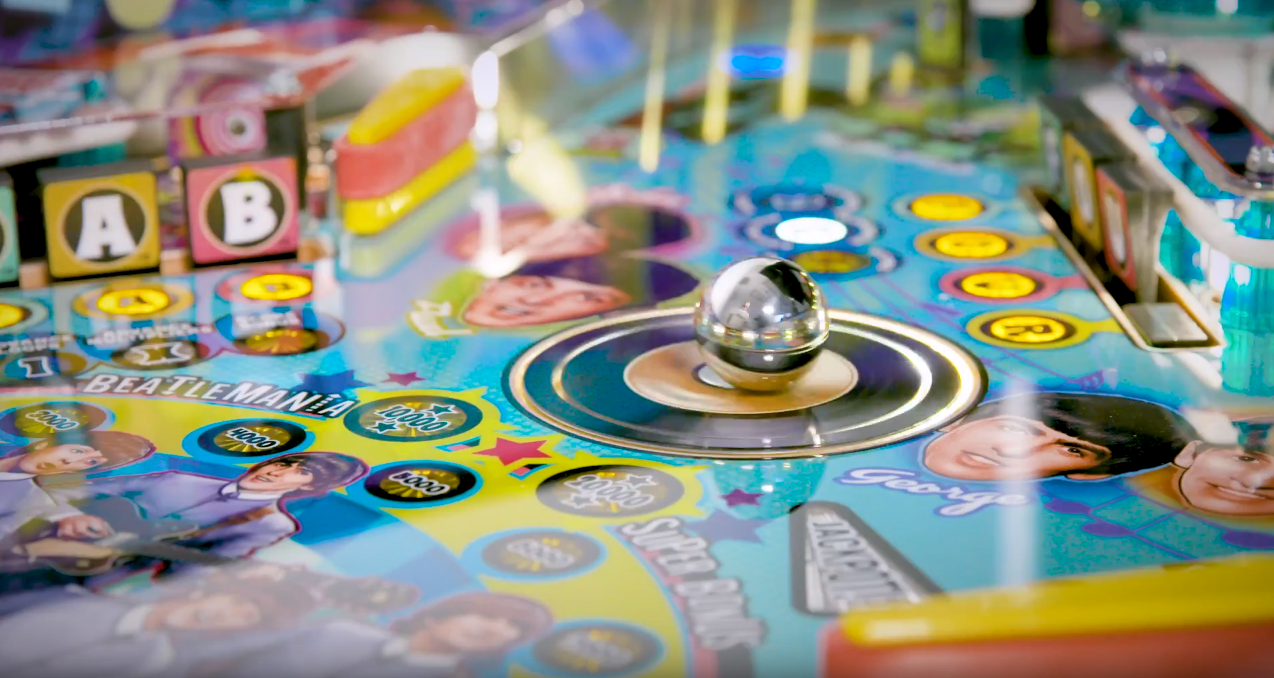 A magnet in the top middle of the playfield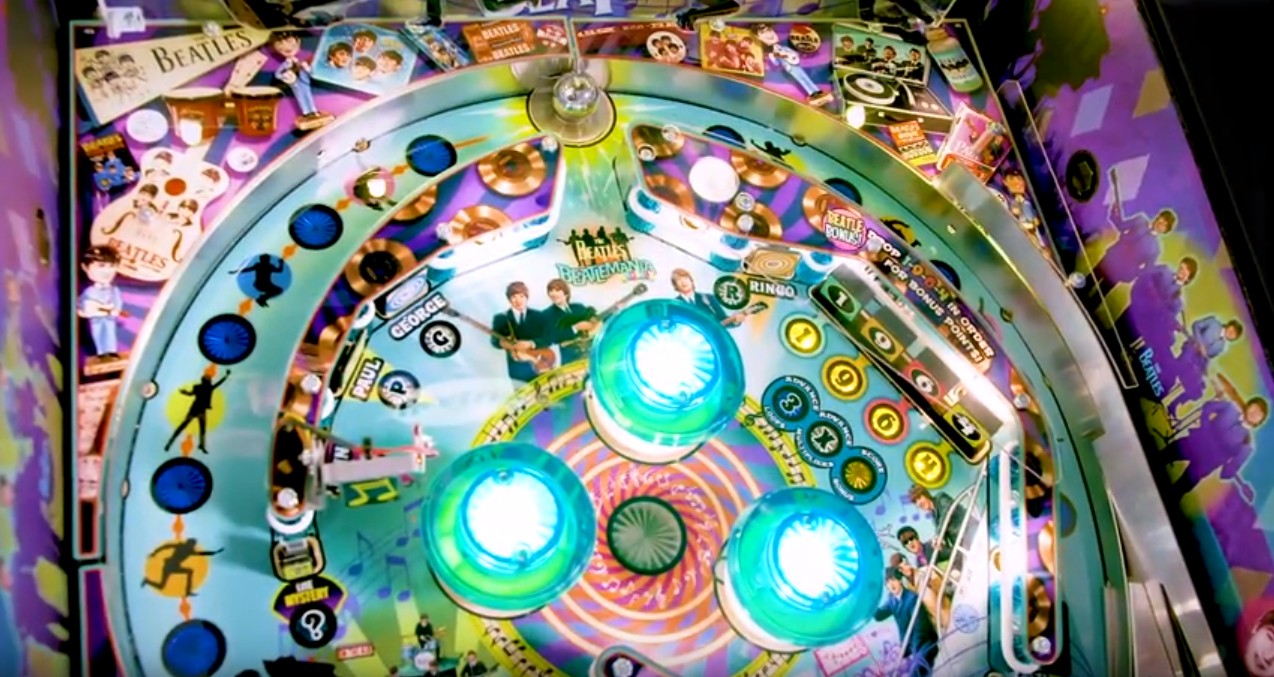 Lite Mystery stand up targets at entries to left and right loop (these were just posts on Seawitch)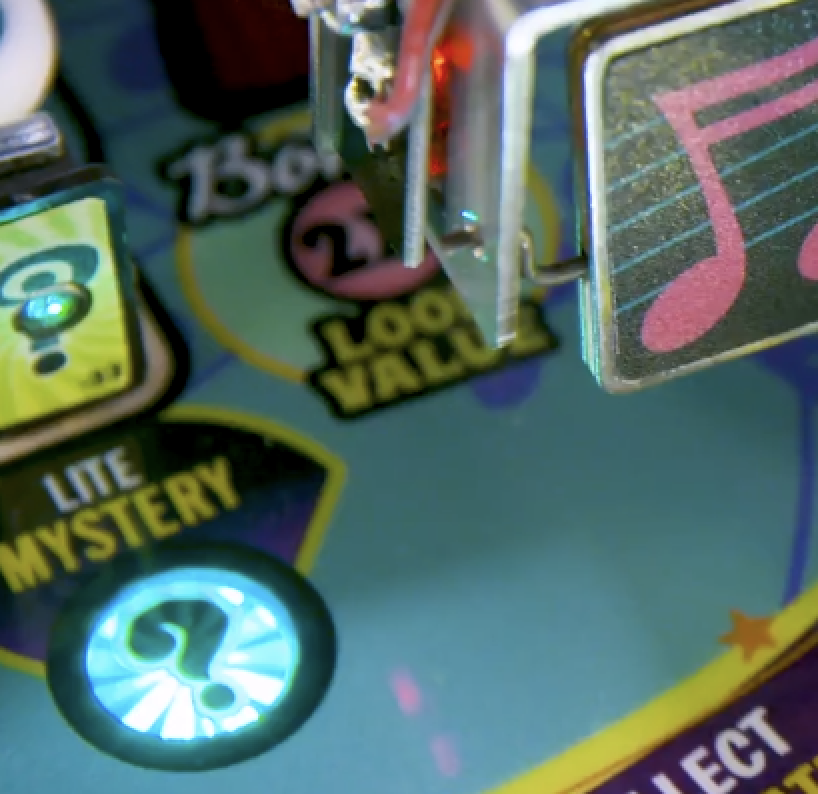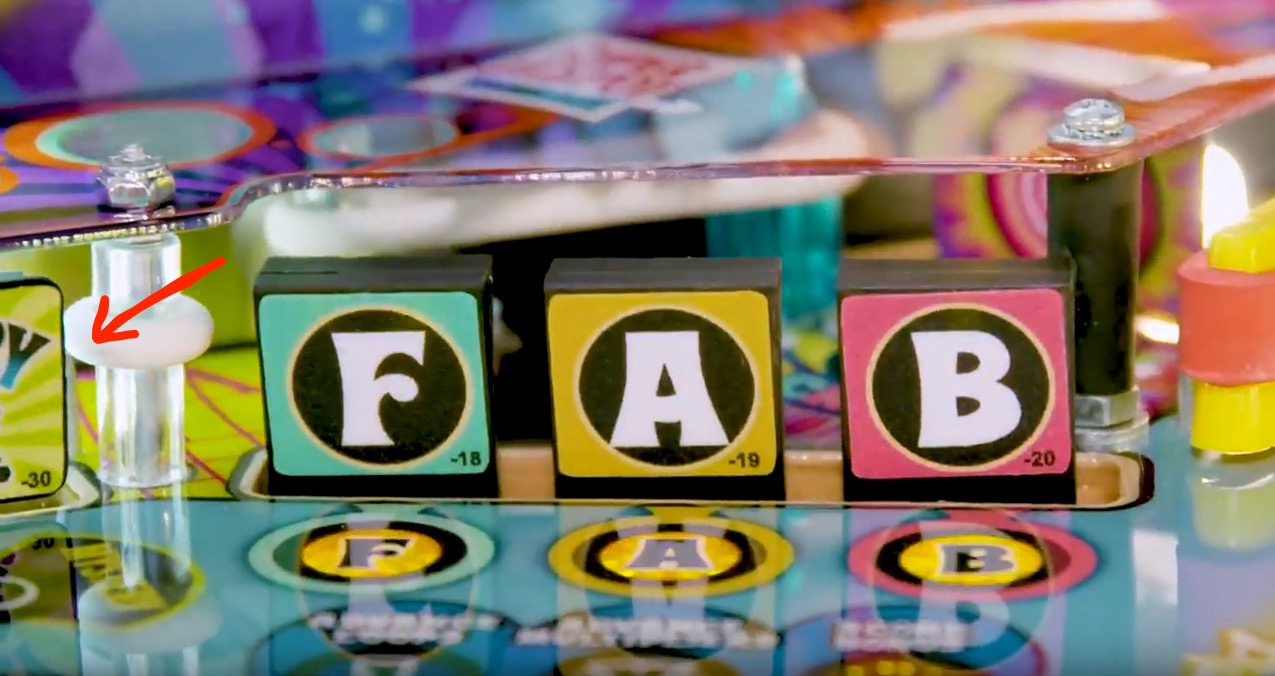 A Super Jackpot shot behind the drop targets on the left side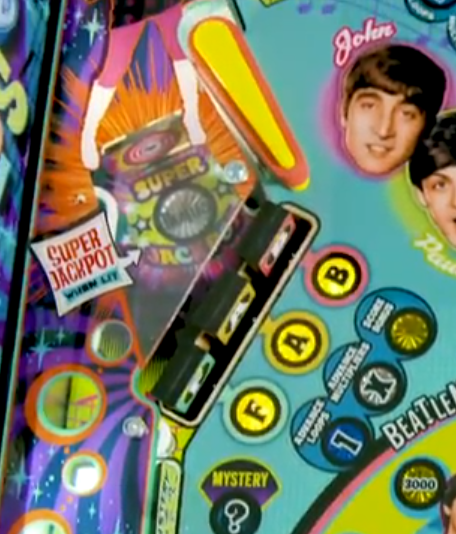 Additional spinner on left side of pop bumpers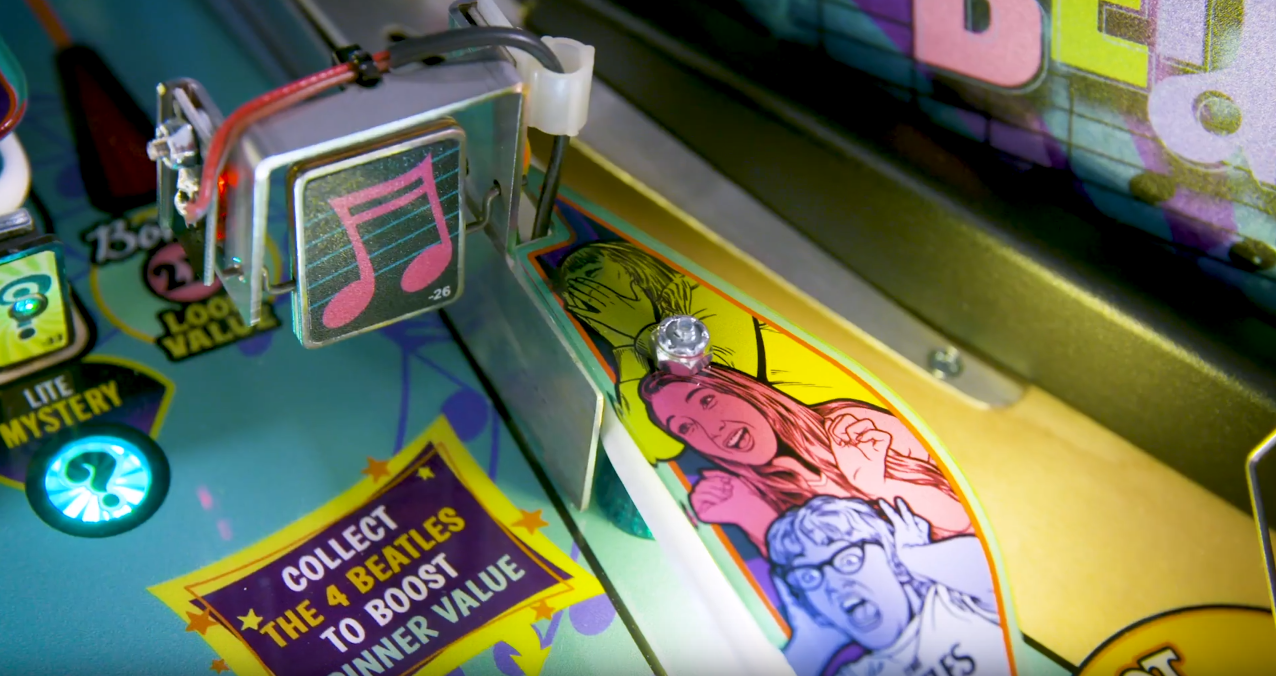 Songs included:
All My Loving
Drive My Car
I Should Have Known Better
Ticket to Ride
It Won't Be Long
(One other one?)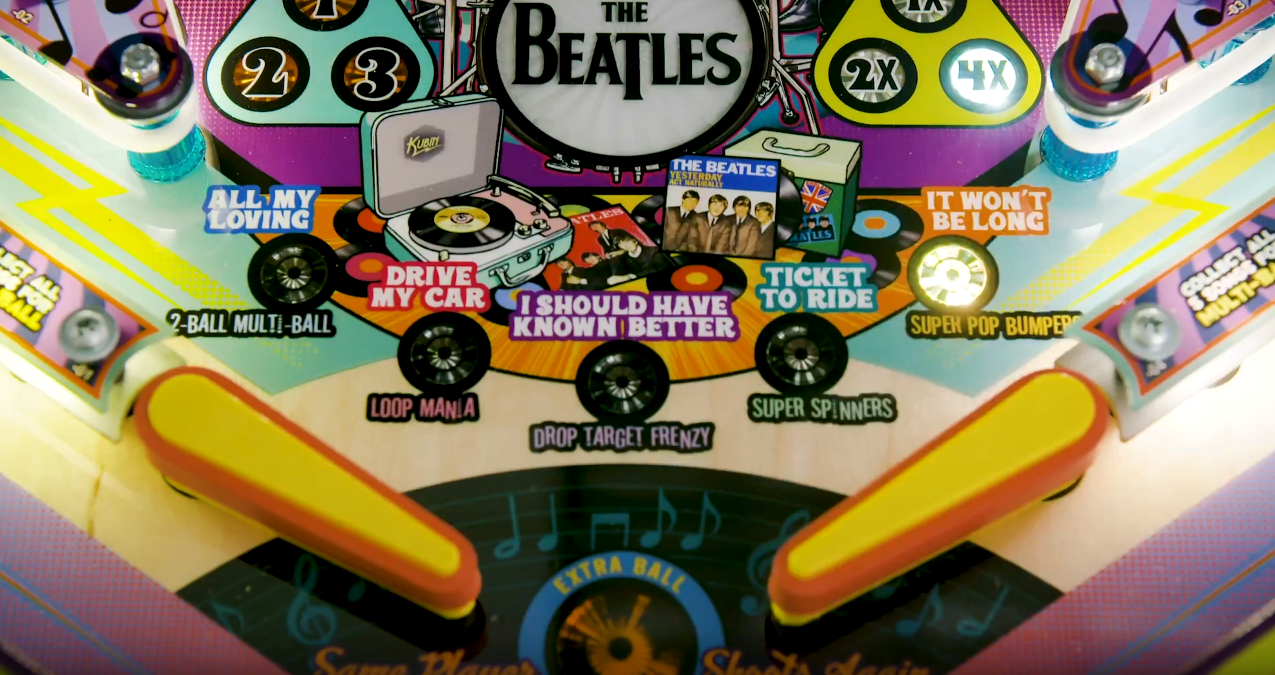 Features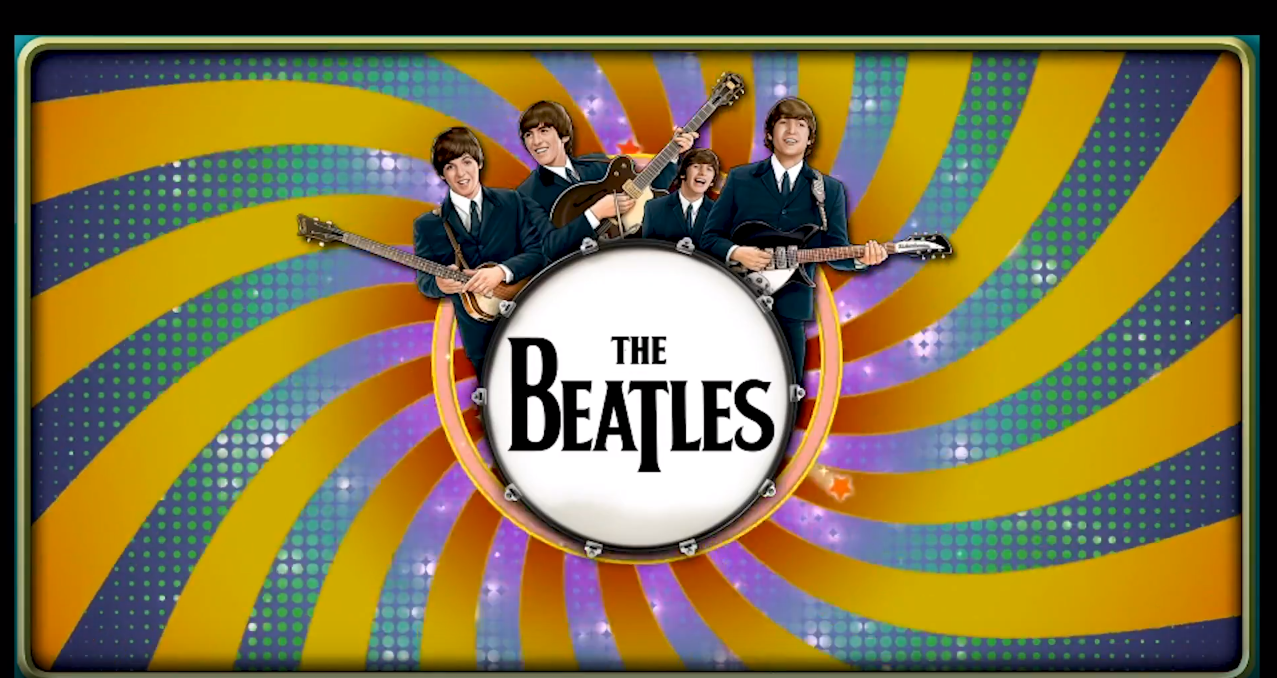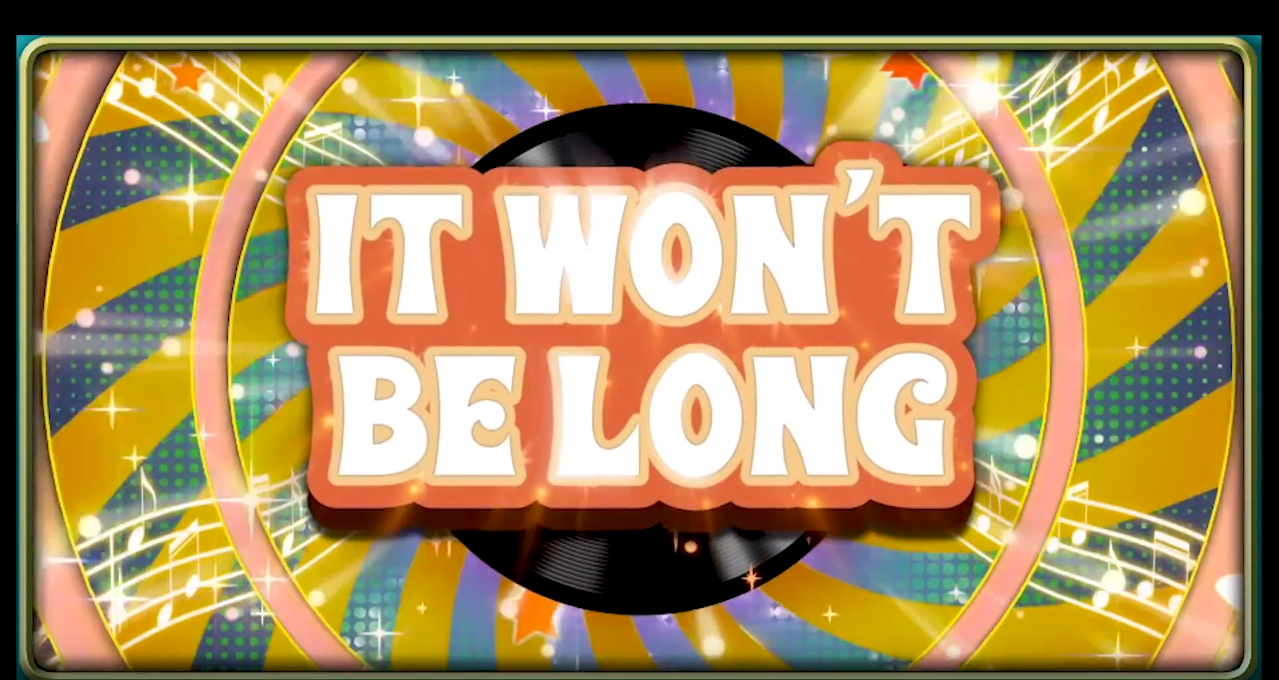 Multiball(s)
Songs are modes?
Wizard mode?
---
Pricing Rumors
The rumors have been all over the map on pricing of The Beatles.  The latest information we are hearing is that distributors will obtain the Diamond (and Platinum?) Editions based on the number of Gold Editions they take.  The Diamond (and Platinum?) Editions can then be sold at the distributor's discretion.  The Gold Editions will sell for a relatively normal amount, between 5-10k.  (Normal for what pinball machines cost today, anyway.)  Again, these are just rumors so take them with a grain of salt.
---
Was the video shared early?  When will we find out more?
There are a few interesting things to note about this reveal.  First, the YouTube video from Stern is "Unlisted".
(NOTE: According to a Google search that brought up a link to the University of Maryland, Baltimore County (Go Retrievers!), "An unlisted video is a different type of private video. "Unlisted" means that only people who know the link to the video can view it (such as friends or family to whom you send the link). An unlisted video will not appear in any of YouTube's public spaces (such as search results, your channel, or the Browse page).")
Second, as of the time of this writing, Stern has not shared the video or anything Beatles related.  It is not known for certain if this was accidentally revealed or part of the announcement strategy.  It is also interesting to note that this reveal took place two days after Expo ended.
During a Google search for Beatles pinball, the link to The Beatles Store article states it is "Coming November 6th".

Expect to see and hear more about this machine from Stern in the coming weeks!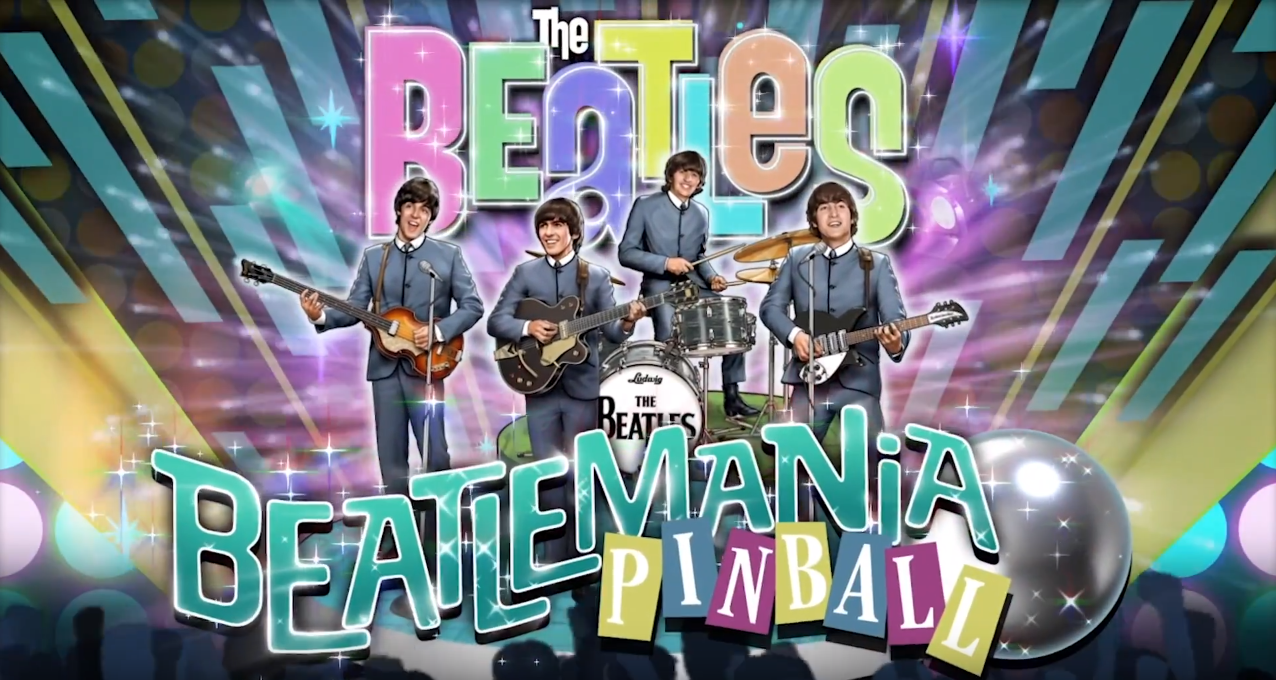 ---
Feedback?  Email thisweekinpinball@gmail.com.

Get alerts for new posts from This Week in Pinball – follow us on Facebook, Twitter, or sign up by email: