— What Else is Happening in Pinball —
Houdini – New Code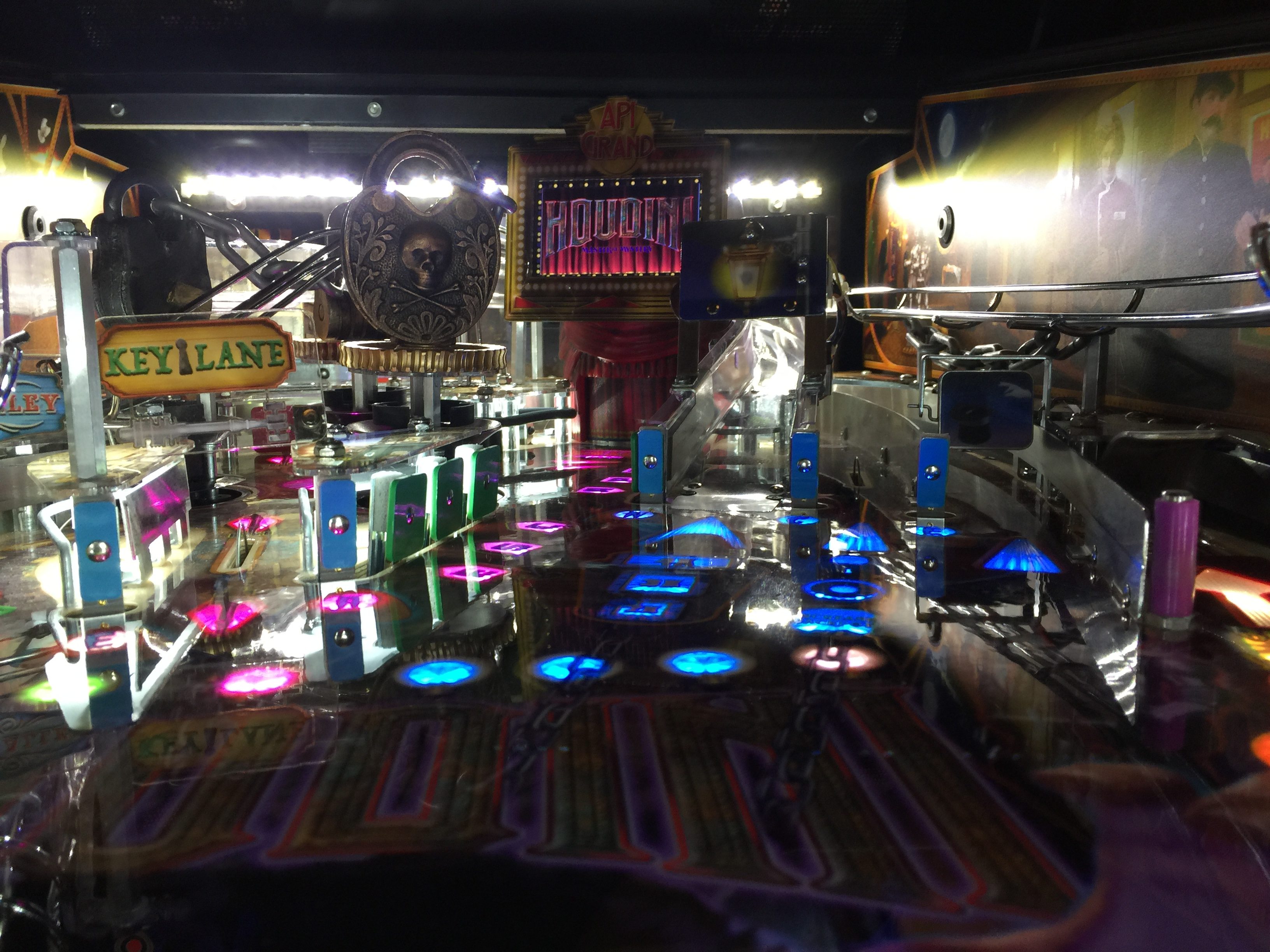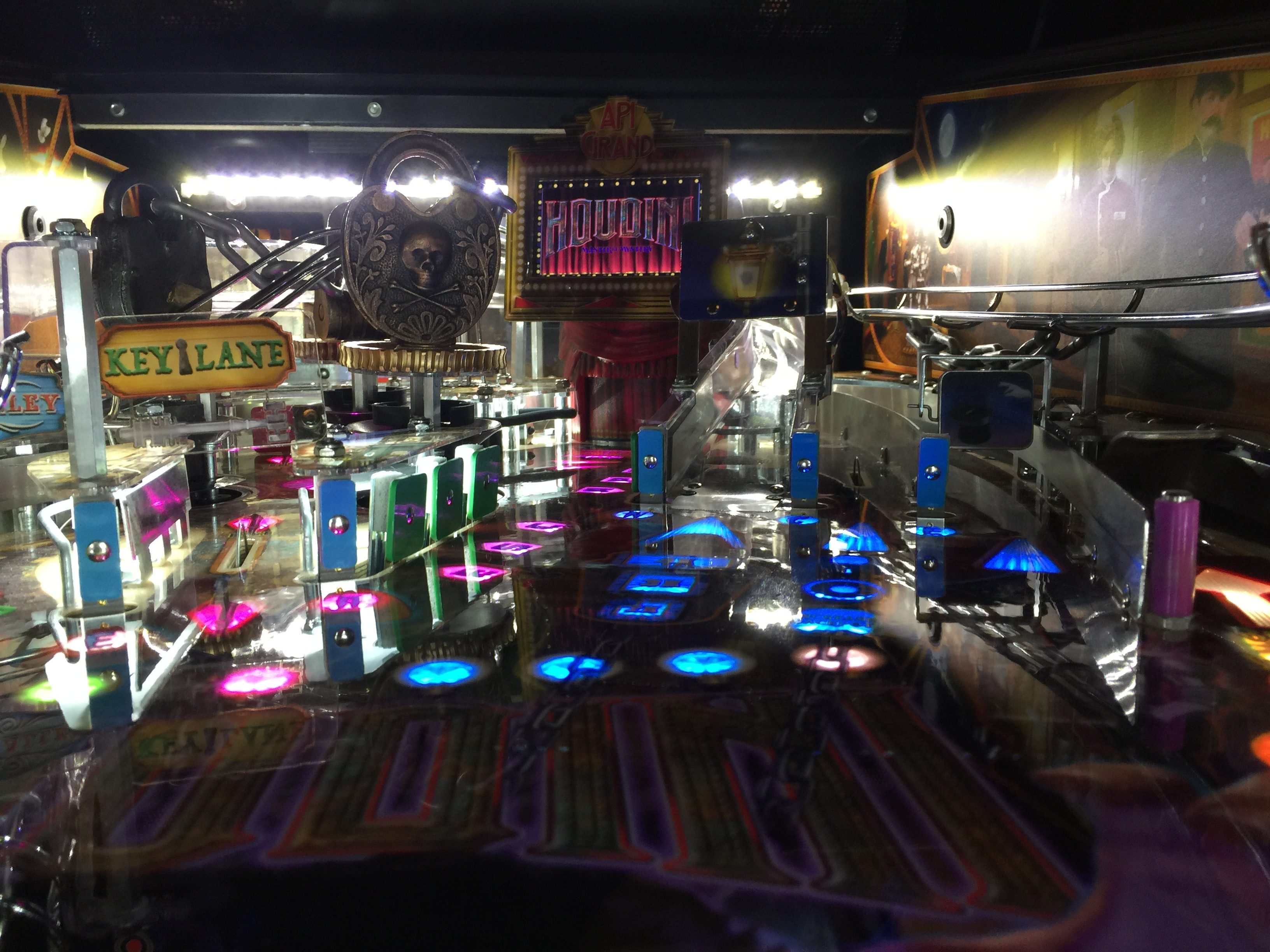 American Pinball and Josh Kugler announced a substantial update to Houdini last week! For all the details, click here!
---
Jersey Jack Production Info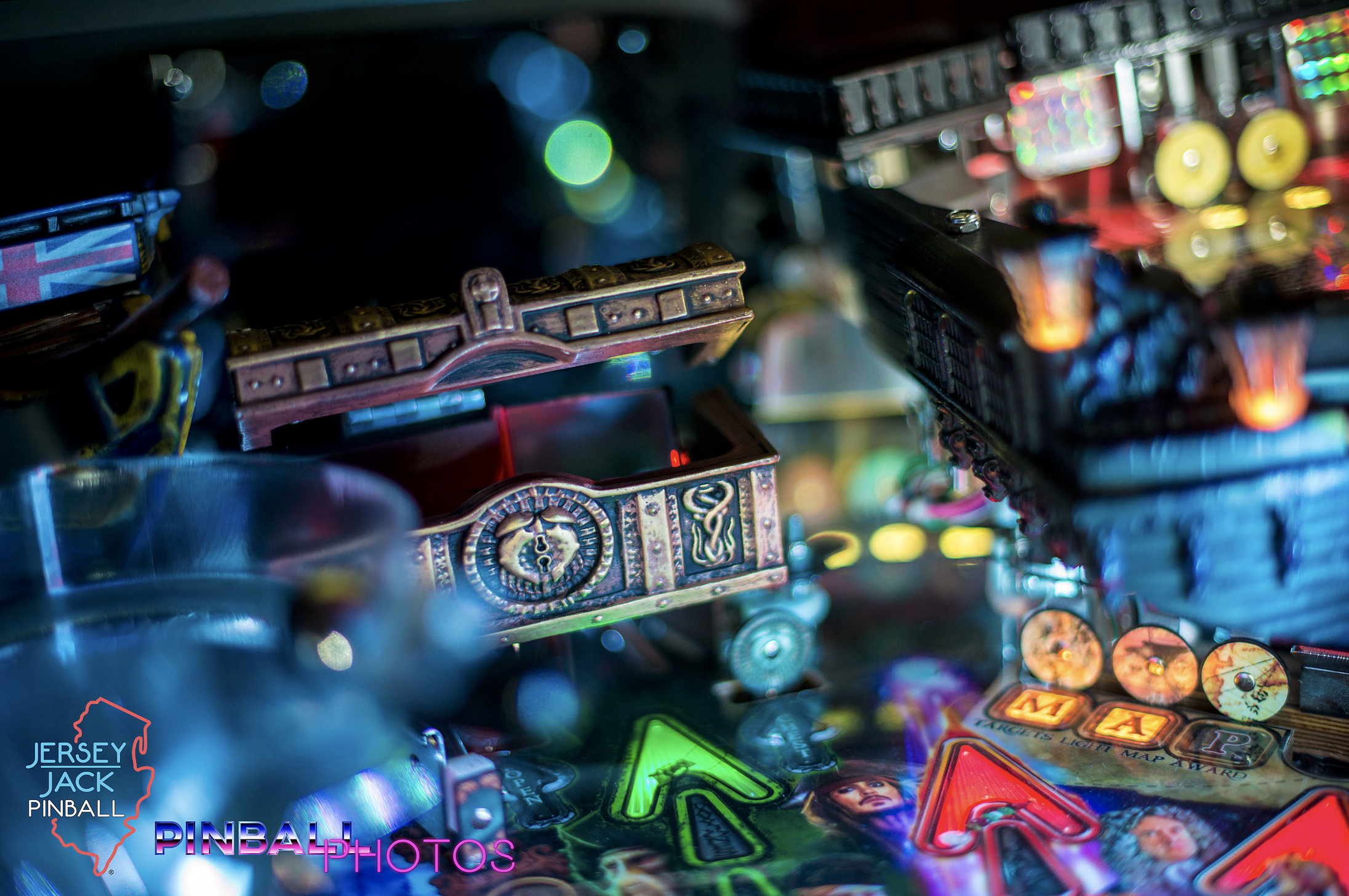 Pinsider KingBW shared on this Pinside post that he had a recent tour of the Jersey Jack Production Facility. He talked to Jack Guarnieri during the tour and shared some insightful info on the current state of Pirates of the Caribbean production on a different post:
"Jack said that he was hoping for 13-15 games per day. Right now they were doing time studies on all of the workstations to find where the possible bottle-necks will be on the line and adjust for that. The one game completed was so that they could run one through all the assembly stations and also so that Eric and JJP could see any part fit issues and to make sure that all productions parts will function correctly. They are working out all of the production line details before going full out on the line. Plenty of parts, cabinets, etc are stacking up and waiting to turn that assembly line switch on. It's ready! They moved the DI assembly over to the second mini-assembly line and were training people on that while we were there too."
Won't be long until we see the first JJPOTC's shipping out and Jack doing a cartwheel, as is tradition!
---
The Harley Davidson Model and Stern Pinball
In the July 2018 Recap from the Pinball News & Pinball Magazine Podcast, Martin and Jonathan had an interesting exchange when discussing the Pinball Hall of Fame moving near the Harley Davidson dealership in Las Vegas:
Martin: An interesting tie-in with Harley Davidson, because that was one of the companies that Dave Peterson – Peterson Hagerty & Company – helped turn around earlier on before they got involved with Stern Pinball. That was where Dave Peterson learned the business of financial restructuring.
Jonathan: To continue on that, internally at Stern they still refer to the Harley Davidson model for their own games. There is a big similarity and they are really applying that…I was able to do an interview with Gary Stern which will be published in Pinball Magazine #5. In that interview we referenced a couple of times the Harley Davidson model as the three legged stool as we all know. Even for Harley, you've got your professional users, you've got your rec room users, and there are the collectors. And in that sense, Stern is applying the same model.
For those that don't know, Peterson Hagerty & Company helped Stern through the Great Recession. From Stern's website:
"In the fall of 2009, Stern Pinball partnered with an affiliate of Hagerty Peterson & Co., LLC ('HP"), a private equity investment firm, to help the company weather the Great Recession and prepare for its next phase of growth. A team led by Dave Peterson, Managing Director of HP, helped the company strengthen its operations and financial condition, expand its product offering and enter new markets."
---
Texas Pinball Festival Artwork Revealed
The Texas Pinball Festival revealed their 2019 artwork by Blake Dumesnil on Facebook this week – check it out!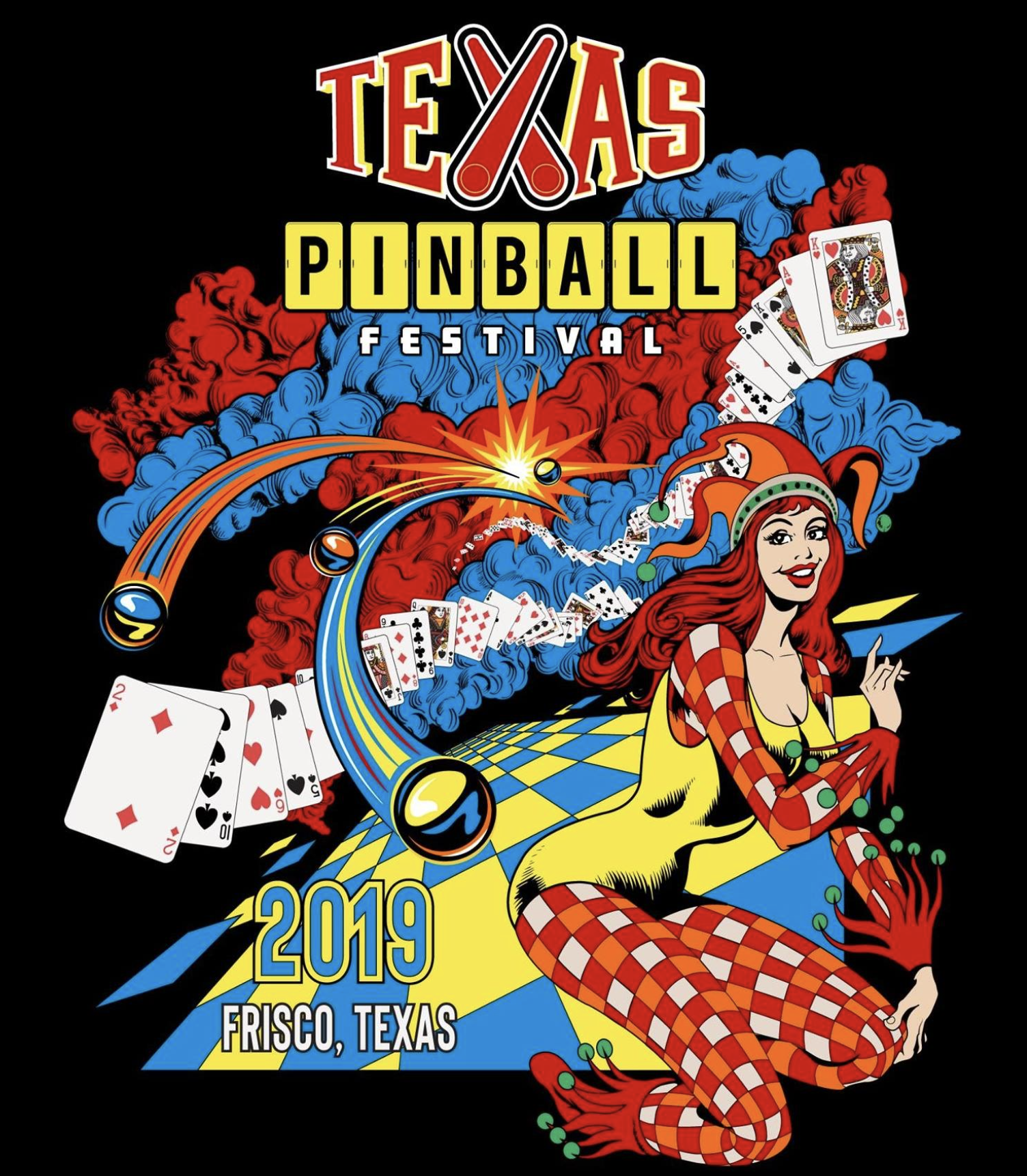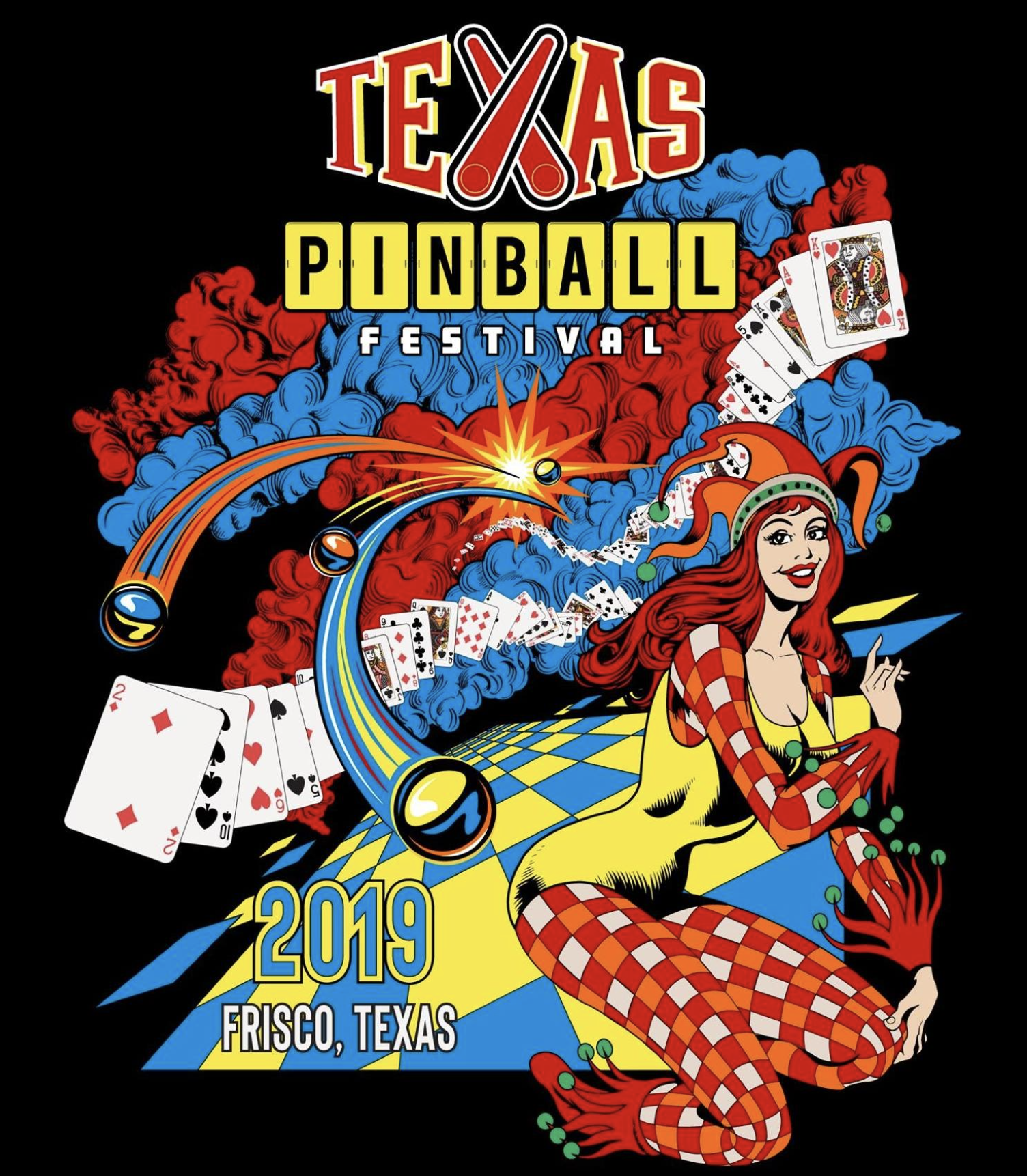 Texas Pinball Festival 2019 will take place March 22-24 next year. Save the dates!
---
Project Pinball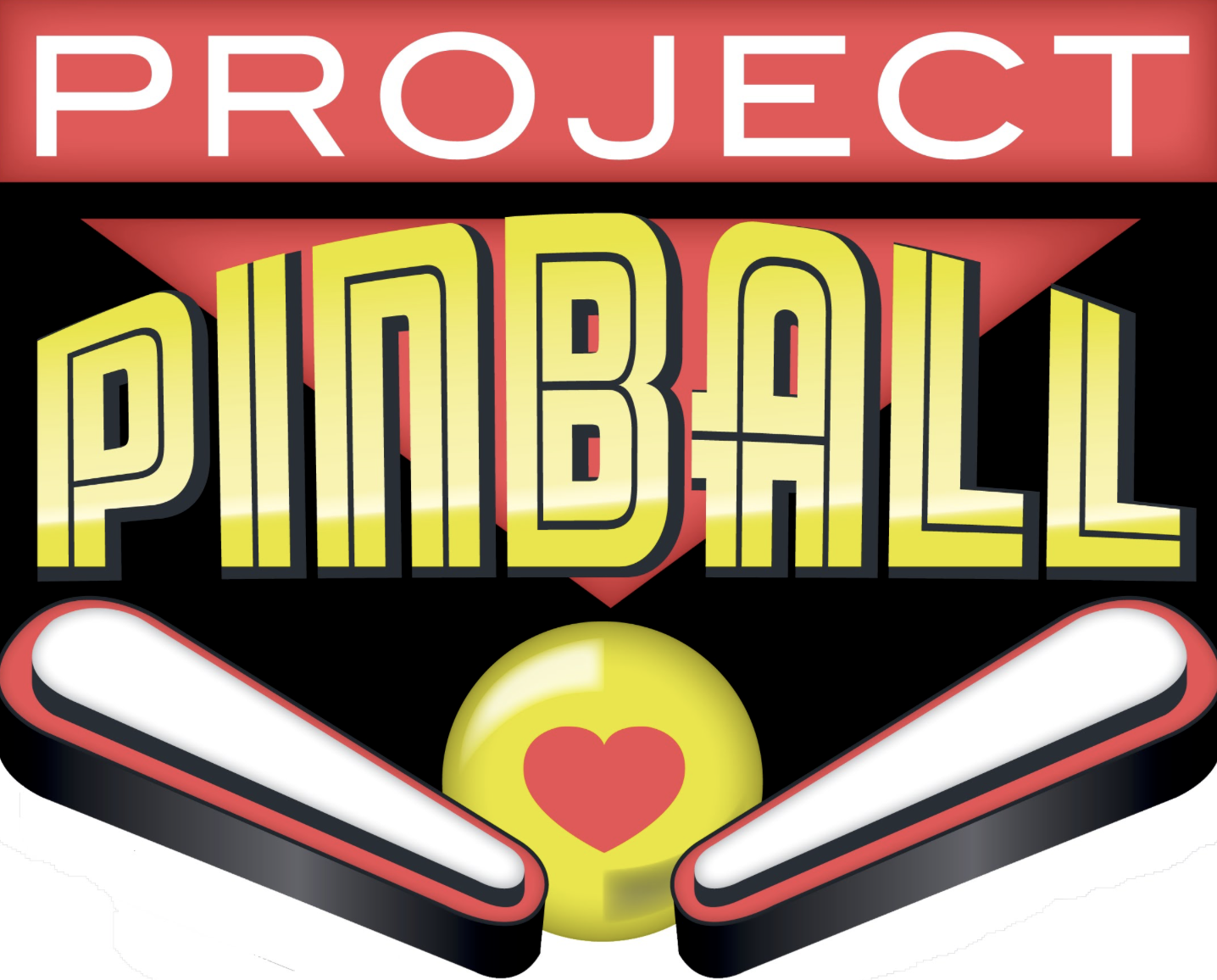 Project Pinball is the charity that places pinball machines in children's hospitals all over the country. If you've ever spent any time with loved ones in a children's hospital, you know what a big difference can be made by letting the kids be kids and have some fun. Project Pinball had another article written about it this last week, check it out here. You can donate to this charity here.
To the folks at Project Pinball, keep up the great work!
---
Saratoga Pinball and Arcade Show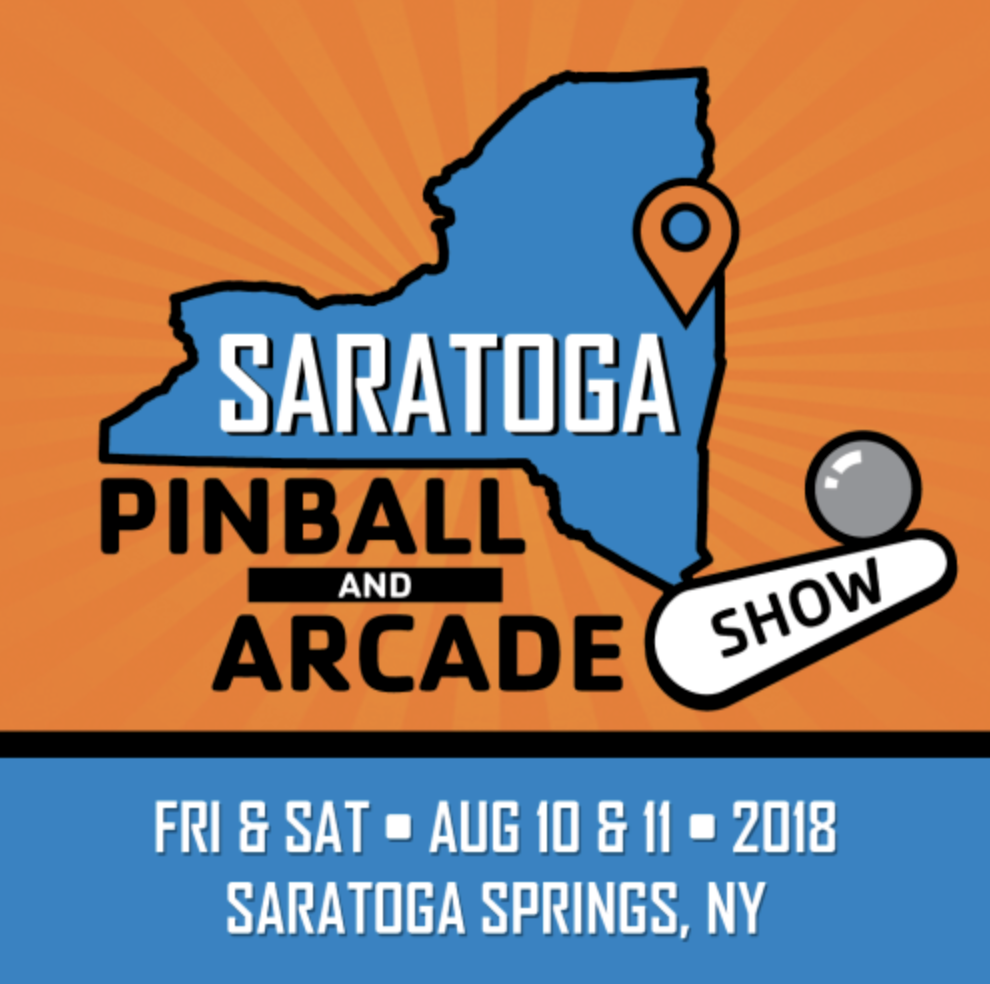 Do you enjoy pinball or have fond memories of playing them in arcades? Are you looking for a little relief from the hot summer sun? Are you looking for some family-friendly entertainment? Visit the Saratoga Pinball & Arcade Show! It will be held at the Saratoga Regional YMCA in Saratoga Springs, NY on Friday August 10th (2PM-10PM) and Saturday August 11th (10AM-9PM)!
The show will feature approximately 50 pinball machines & arcade games from the past and present, all set on free play. For one admission price, you are welcome to stay all day and play as much as you like for no additional cost. Many of the games available to play will also be for sale.
The show will also feature an indoor flea market with various pinball & arcade games and parts for sale, as well as a beginner-friendly pinball tournament.
Proceeds from the show will be donated to charity.
For more information, please visit: https://pinballsaratoga.com
---
Indiana Pinball Show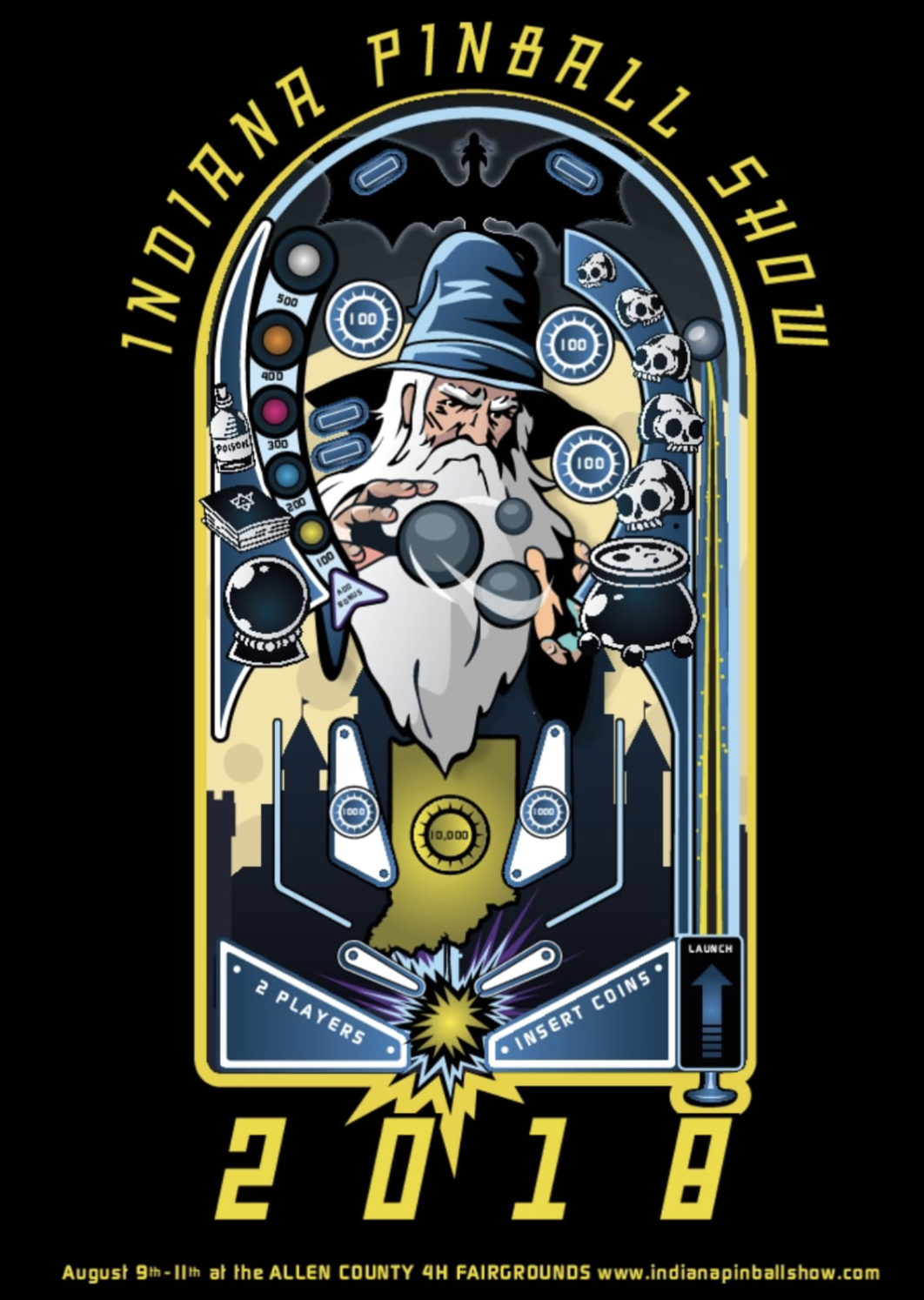 The inaugural Indiana Pinball Show takes place this coming weekend! Check out their website for more info!!
---
Tales of the Arabian Nights – Additional Code Being Developed
Pinsider noitbe1 shared on Pinside last week that he is working on some additional code for Tales of the Arabian Nights. From his thread on Pinside:
"TOTAN is a great pin but I always thought some part in the rule was not great and too easy like the tale advance, multiballs and else.
That's why I've created this new P-ROC project (started last december) and rewrite the original code.
I wanted to keep the code/light, sound effect EXACTLY the same as original. I only wanted to add new stuff for THIS TO BE A ADD ON.
Some small stuff has been changed like the option to advance tales and I added new reward as well but it's the same original software.
The original code has been rewritten. Now I'll start to work on the extension with:
– new sequences:
New séquence called « bolero » with the classical music and a lot of lightning effects
New fireballs
– new multiballs:
1 new genie super multiball with 4 balls (3 ball lock)
1 new harem multiball with 3 balls, new animations
– tales/ ending:
7 new tales (much harder) with new animations so 14 total
2 ending dépending of the acheivement (one good, one bad)
The idea is to add contents, effect and most of all, a game MUCH harder where only really good player could save the princess… to me a pinball need to be hard to keep the interrest in long time (like medieval madness or lotr)
Also, i m thinking of implementing a sequence with the monster bash feature where the opto activate the flipper.
the project temporary name is "twilight melody", it is linked to what I want to do for the extension with a lot of new arabic melodies."
Looking forward to seeing the end product!
---
July Winners and August Giveaways Announced!
Check out the August Giveaways here! There are TWO WAYS to enter for August:
1. Consider making a monthly donation via the PayPal button below or Patreon, which you can find here. You'll automatically be entered each month you make a donation, and also get additional TWIPerks based on your giving level. Your contribution will help support this website.
[wp_paypal button="donate" name="My product"]
2. Donate nothing, and send an email to thisweekinpinball@gmail.com to let us know you want to be entered, and include your name, address (including city and state), and email address, and you'll be entered for that month. You'll just have to send the email every month to be included.
By the way, we had a back-to-back winner in June and July…your odds are good right now to win, be sure to sign up!!
---

---

— Cool and Crazy Stuff —
Ridiculous Save at Pinburgh
Check out this crazy save on Taxi. You won't regret it.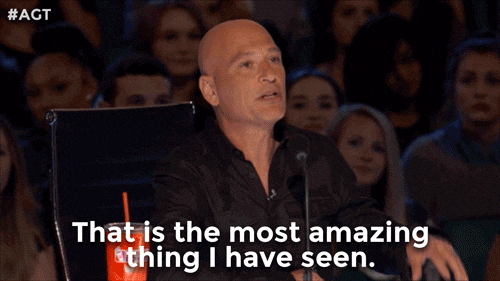 ---
Cat Chasing the World Under Glass
This cat won't stop. I deal with this at my own house. Maybe it is the reason I don't have good scores – hey, yeah, THAT'S the reason!
---


---

— End of Post Bonus —
---
Get alerts for new posts from This Week in Pinball – follow us on Facebook, Twitter, or sign up by email: